Su Carroll rounds up the best activities to do and things to see close to the coastline this June – from secret gardens to a week of wine!
1. FESTIVAL OF BRITTEN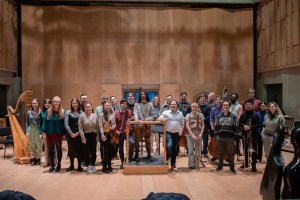 Aldeburgh Festival in Suffolk was created by Benjamin Britten and Peter Pears with their friends in 1948 at their Suffolk home, The Red House – a farmhouse in a beautiful five-acre garden. It's still at the centre of the festival which this year includes music familiar and new, five exhibitions, five films, two operas, a centenary celebration of the composer Ligeti, concert theatre and more.
The Red House houses the couple's archive and has a museum and gallery space. It is here that you will find two exhibitions during the festival – one, in timely fashion, will explore Britten's 1953 coronation opera Gloriana through programmes, photographs and correspondence. The other will focus on how Britten and his circle made and responded to the arts in less formal settings: folk song and folk art, music for amateurs, and music outside the concert hall.
The festival opens with a Britten Pears Arts commission, the world premiere of Sarah Angliss' new opera Giant, telling the true, extraordinary story of the 18th-century "Irish giant" betrayed in the name of science. It will be performed in the Britten Studio at Snape Maltings.
A full programme can be found at brittenpearsarts.org.
LOCALS LOVE
The go-to destination for art lovers in Aldeburgh is the South Lookout Tower on the beach. It was somewhere that Britten would recognise – his opera Peter Grimes is set in the then thriving fishing community of Aldeburgh catching herring and sprat. The lookout was used to spot any vessels in trouble to send pilots out to them. It's now a base for artists who create work for exhibition during short residencies. For more information go to aldeburghbeachlookout.com.
2. CHILL OUT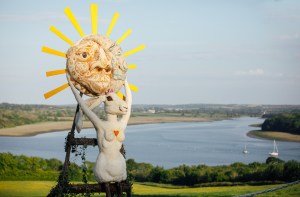 The lovely Big Retreat Festival on the Welsh coast encourages you to leave your troubles behind, get some fresh air and improve your wellbeing. There are over 300 carefully curated experiences lined up at one of the fastest-growing wellbeing festivals in the UK, set in in the beautiful Pembrokeshire countryside and part of Britain's only coastal national park.
Founder Amber Lort-Phillips has curated a huge range of activities for this year's event – yoga, talks, workshops, feasting, arts and wild swimming. There is woodland foraging, cookery demos, gin workshops, gong baths and meditation with something for all the family. There are also opportunities for people who are travelling alone to meet up with other solo festivalgoers. There's plenty of great music too from headliners Scouting for Girls, Toploader and a DJ set from Huey Morgan.
The Big Retreat Festival (thebigreatreatfestival.com) is June 1-4.
LOCALS LOVE
There are lots of historic sites in this part of Wales. About six miles from Lawrenny is Lamphey's Bishops Palace, built in the mid-14th century. There are no spartan, monastic quarters here – this is where the wealthy bishops came to relax. There was a grand great hall and an impressive estate with fishponds, orchards, working and ornamental gardens and parkland. Visit cadw.gov.wales for info.
Make a stay of it – view our hotels in Wales
3. CLASSICS CELEBRATED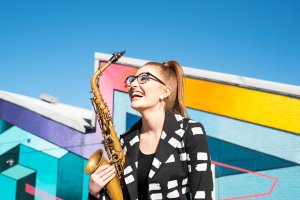 The East Devon seaside town of Budleigh Salterton plays host to the Budleigh Music Festival, a week-long celebration of classical music. Performances include a diverse range of musicians, from the likes of renowned jazz singer Jacqui Dankworth, to BBC Radio 3 presenter and saxophonist Jess Gillam, who will perform with her band.
Artistic director Jason Thornton (who is also musical director of Bath Philharmonia) has curated the event and is keen to show that the festival has something for everyone, with both lunchtime and evening concerts, and artists ranging from young musicians on the brink of their career (including BBC Young Musician finalist, Ethan Loch) to well-known ensembles such as the Carducci Quartet.
But it's not just UK talent that concertgoers can expect to see. One of the events taking place at the town's St Peter's Church will feature renowned violinist Jennifer Pike performing Bach in a unique collaboration with Indian musicians Amaan and Ayaan Ali Bangash.
This year's festival opens with a spectacular choral workshop event led by composer Bob Chilcott – a once in a lifetime opportunity bringing together singers and musicians which will culminate in a spectacular performance later that same day.
The festival takes place in Budleigh Salterton from June 30-July 7, and ticket prices start from just £5. Find out more about this wonderful celebration of music, and book your tickets at budleighmusicfestival.co.uk
LOCALS LOVE
There aren't many places that can boast a Grade II listed, thatched museum. The pretty Georgian property close to the beach, known as Fairlynch, was bought to provide a town museum in 1967 by four women. It has diverse collections – period and theatrical costumes, art, archaeology and geology as well as railway memorabilia following the closure of the local station by Dr Beeching in 1967. fairlynchmuseum.co.uk.
4. BRACE FOR IT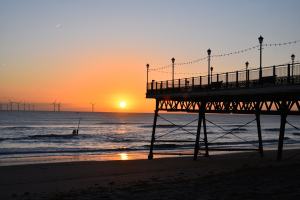 In 1908 John Hassall painted a picture called The Jolly Fisherman, with a rotund man skipping along the sandy beach. Great Northern Railway used it for a poster to promote services to the Lincolnshire coast with the tagline "Skegness is so bracing." The ideal image of a jolly seaside landscape endures as Skegness plays its part in the Year of the Coast celebrations in Lincolnshire.
There's plenty of natural beauty to be found in this part of the world, but Skegness offers the traditional seaside holiday experience – fish and chips, ice creams, candy floss and amusement arcades. Botton's Pleasure Beach has fairground attractions, there's an aquarium and – at the heart of the seaside – Skegness Pier which, when it opened in 1881, was the fourth longest in England.
You can see John Hassall's original painting in the town hall and there's a statue to him in Compass Gardens. For more information go to visitlincolnshire.com.
Love to be beside the seaside? View our beach hotels
LOCALS LOVE
A Grade II listed Georgian farmhouse is the oldest house in Skegness and now the base for a museum which explores country life over the last three centuries. The Village Church Farm Museum, much of it open air, has collections of machinery and farm equipment, you can visit the "mud and stud" farm labourer's cottage and see what farming would have been like or meet Bob, the Hornsby steam engine. Great for families. Details at churchfarmvillage.org.
5. BOOKS BY THE SEA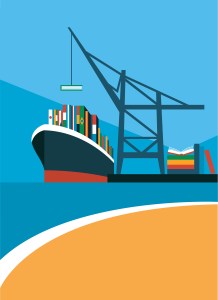 Felixstowe Book Festival was launched in 2013, inspired by its unique location next to the sea. Authors and audiences love this festival's unique intimate, welcoming atmosphere. There's a mix of genres – fiction, non-fiction and poetry – with guests who can talk knowledgeably and absorbingly about the environment, politics, history, science, art, economics and more.
This year's programme includes appearances by Terry Waite, a festival patron, novelist Rachel Joyce, Robin Ince and Oxford professor and author Ben Ansell. There are also events for children and young people.
Events are held in the beautiful heritage building, Harvest House, set in gardens above the sea in Felixstowe's Edwardian centre. Visitors can explore the area with walks along the prom with its colourful beach huts (said to be the oldest in the country), a wander in the award-winning seafront gardens or even a bracing swim. Book online at felixstowebookfestival.co.uk.
LOCALS LOVE
Felixstowe is the largest container port in the UK and if you've ever wondered what happens to the containers when they reach the end of their working life, head for Beach Street. Here old containers have been upcycled to provide a complex of small, independent, businesses, offering gifts, crafts, art, food and drink. More at beachstreetfelixstowe.co.uk.
6. A GRAPE EXPERIENCE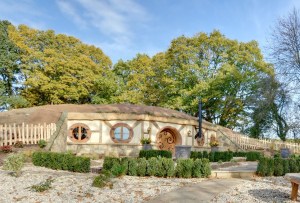 Celebrate English Wine Week on 17-25 June!
The popularity of English wines and wine tourism in the UK has grown massively in recent times. Last year 12.2 million bottles of wine were produced, 67% sparkling and 33% still. Interest in the UK wine tourism industry has also seen a dramatic increase. Visitors to vineyards and wineries were up 17% in 2022 compared to 2021.
There are currently 943 vineyards and 209 wineries in the UK producing a wide selection of wines including Pinot Noir, Chardonnay & Rosé. The English wine market is thriving!
Set in some of the most beautiful parts of the English countryside many of the vineyards offer boutique accommodation from a Shepherd's Hut for two within the vineyards to a grand Georgian house for 12, allowing guests the chance to enjoy the glorious locations and the wines at their leisure.
Many vineyards without accommodation offer a variety of tasting experiences and opportunities to learn more about wine production. To discover vineyards that offer accommodation and / or wine tasting experiences check out the Producer Directory @ www.winegb.co.uk
7. ROCK THE BIOMES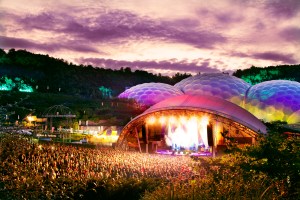 The Eden Sessions are a series of outdoor live music concerts held annually at the Eden Project in Cornwall. The gigs have been running since 2002, with more than 100 world-class acts playing to an intimate crowd of just 6,000 in front of the iconic Biomes.
This year's headliners include Lionel Richie with Gabrielle, Yungblud with The Crawlers, The War on Drugs with Beth Orton, Jack Johnson, Incubus with Far From Saints and Lealani, Pet Shop Boys, Kasabian, Anne- Marie and The Who with more special guests to be announced.
Tickets include two-day entry to the Eden Project on the day of the event and the following day, so be sure to find time to explore the expansive outdoor gardens, enormous undercover rainforest, and soak up the scintillating scents of the Mediterranean.
Dates: 7 June – 25 July
Ticket price: From £44 plus booking fee for Standard Arena (VIP packages and accessible platforms available)
Book: Visit edensesions.com
Travel: Trains St Austell Train Station. Buses operate between St Austell Train Station and the Eden Project before and after the concert.
Stay: At the YHA Eden Project on site. Choose from a range of sleeping options, including camping pitches, yurts and airstreams.
Price: from £50 per person, per night
Book: Visit yha.org.uk/hostel/yha-eden-project
8. WONDERFUL WATERFRONT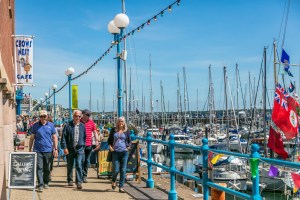 Milford Haven, with its safe natural harbour, is synonymous with the traditional fishing industry, Naval activity and as an oil terminal. Today it is fast gaining a reputation for its bustling food scene, choice of restaurants, and range of independent shops selling everything from hand-made chocolates to eco-conscious clothing.
Overlooking Milford Marina, the waterfront at Milford Haven will take on a festival atmosphere this summer with a packed programme of events. There's a Fishy Fun Celebration on June 24, the Milford Haven Round Table Carnival on July 1 and the Street Food Festival August 4-6. For more information visit milfordwaterfront.co.uk.
LOCALS LOVE
Residents of Milford Haven are justifiably proud of their connections with the sea. The local museum, in the Grade II listed former Customs House, has exhibitions looking at fishing, whaling, boat building and trade that made the port what it is today. Visit milfordhavenmuseum.co.uk.
9. STARS OF THE SEA
Top attraction The Deep in Hull has created a new jellyfish area where visitors can discover more about Britain's most common jellyfish, found in estuaries, harbours and Scottish sea lochs. The new jellyfish and plankton exhibit features touchless interactive elements and a new three metre wide kreisel tank where the water is constantly moving.
There are several areas to explore including Endless Ocean with sharks, rays and turtles, Slime has (as you would expect) has eels and frogs, Kingdom of the Ice has penguins.
Conservation is at the heart of everything they do, and you can discover more at thedeep.co.uk where you will find information in visiting.
LOCALS LOVE
The wide-ranging views from the tower of Hull Minister. Climb the 180 steps in the company of a local heritage guide for an unparalleled vantage point across the East Yorkshire Wolds, Humber Estuary, Holderness and north to Beverley. This is the highest point in the town and your tour includes a visit to the bell chamber, which is still used, and a close-up view of the clock mechanism. Book online at hullminster.org.
10. NATURAL HEALING
Ventnor Botanic Garden on the Isle of Wight thrives in the remarkable microclimate at the heart of the famous Undercliff. Protected from the cold northerly winds by chalk downs, subtropical plants grow unprotected outdoors allowing the visitor to be transported to landscapes from around the world.
There's an impressive collection of succulents and cacti including huge spiky agaves and flowering aloes. Sun-loving herbs, giant echiums, vibrant tender bedding plants and mature palm trees thrive here, as do many colourful South African treasures, Australian eucalyptus, bottlebrushes, tree ferns, and much more.
It's the perfect therapeutic backdrop for a Wellbeing Weekend with a blend of yoga, dance, meditation, healthy meals and outdoor activities deigned to help you reconnect with your inner self and improve your overall wellbeing. Activities include Tai Chi, Pilates, Art Therapy and Forest Bathing. The Wellbeing Weekend is June 10 and 11. Book online at botanic.co.uk.
LOCALS LOVE
Ventnor was a popular seaside resort in the Victorian era and the architecture sets the scene for a traditional holiday. Old Victorian bathing machines have been converted to beach huts overlooking the sand. There's also a bandstand and the beautiful Cascade Gardens. Go to visitisleofwight.co.uk
View our Isle of Wight hotels for an island retreat
11. SECRET GARDEN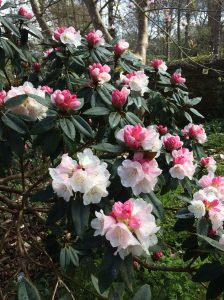 Antony Woodland Garden, near Torpoint in Cornwall, is one of the West Country's hidden secrets – a little haven of peace and serenity overlooking the Lynher Estuary. It is home to over 600 different varieties of camellias, thriving in the mild climate. It is one of only four International Camellia Garden of Excellence places in this country and holds the National Collection of Camellia japonica.
The 60-acre garden is divided into two areas. The first is The Wilderness, a wooded area leading down to the banks of the tidal River Lynher. This landscape, created in the second half of the 18th century, is the work of celebrated landscape gardener Humphry Repton and the Rt Hon Reginald Pole-Carew who were great friends. Successive generations have continued their vision – planting many colourful hybrid rhododendrons, camellias, azalias, hydrangeas, magnolias and rhododendrons.
Antony is one of the Great Gardens of Cornwall (greatgardensofcornwall.co.uk) which has commissioned work for a charity initiative, The Great Art Auction. There's an exhibition in Truro's Lemon Street Gallery before an auction in aid of Cornwall Community Foundation on June 20.
The gardens, managed by the Carew Pole Garden Trust, are open Tuesdays to Sundays until October 31 (antonywoodlandgarden.com). Enjoy refreshments at the Broomhill Tearoom. Details at antonywoodlandgarden.com.
LOCALS LOVE
Pop next door to the National Trust's Antony House, still home to the Carew Pole family. The 18th century house has extensive gardens – also designed by Humphry Repton – woodlands, playful topiary, a knot garden, Grade II listed dove cote and sculptures. Show your National Trust ticket at the Antony Woodland Garden for a £2 discount. Go to nationaltrust.org.uk.
Make a stay of it – view our Cornwall hotels
12. WYLDES THINGS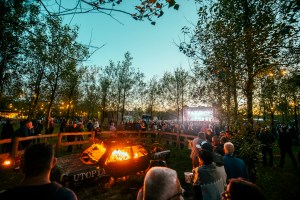 A tree-lined valley close to Bude on the north Cornwall coast is the atmospheric location for The Wyldes – a 10,000 capacity permanent festival site and music events venue. One of the acts lined up for Live In The Wyldes in June is Rudimental, one of the UK's best known dance, drum'n'bass and electronica acts, known for their infectious beats, incendiary live shows and major energy.
They've had multiple chart-topping singles and a string of international tours and multiple awards under their belt. Rudimental will be celebrating ten years since the release of their debut album Home, which exploded them onto the scene and was nominated for a Mercury Music Prize.
Other June dates include Ministry of Sound Classical on the same stage on June 16 offering a weekend of entertainment for those who want to see both acts. Two Door Cinema Club will perform on June 30. The Leopallooza Festival is at The Wyldes in July. Book online at thewyldescornwall.com.
LOCALS LOVE
Head for the lovely town they call "Bood" (which rhymes with mood). Bude, voted Best UK Coastal Resort in the British Travel Awards in 2018 is a town packed with interesting things to see and do including independent shops alongside glorious beaches that are popular with surfers. There's a natural sea pool for families, access to the South West Coast Path and Bude even has its own canal. Go to visitbude.info.
COMING SOON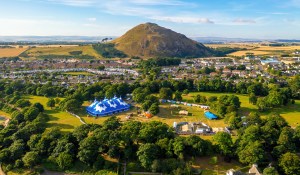 Fringe By The Sea has become one of Scotland's favourite festivals, set in and around North Berwick's Lodge Grounds. Founded in 2008, this not-for-profit event harnesses the talents of the creative community in this corner of East Lothian to produce a ten-day festival with around 200 events. This year's line-up includes bestselling disco group, Sister Sledge whose hits include Lost In Music, He's The Greatest Dancer and the anthemic We Are Family.
In contrast, they also welcome Sir Robin Knox-Johnston who was the first person to sail single-handed and non-stop around the world. With his yacht Suhaili packed to the gunwales with supplies he set off on a voyage that was to last just over ten months. He also circumnavigated the globe again in the Velux 5 Oceans race at the age of 68.
Music comes from Scottish rock band Travis, Geno Washington and the Ram Jam Band and others. Expect comedy, literature, food and drink and plenty to keep the family entertained.
Around 60,000 head to North Berwick for the festival which last year generated a visitor spend of nearly £6.5 million. Not bad for a festival that started with just 12 events over three days. The festival is August 4-13. Information at fringebythesea.com