Nature-lovers take note – we've sought out some incredible wildlife encounters around the coast of the British Isles. Words: Madeleine Barber
PLAYFUL DOLPHINS
CARDIGAN BAY, CEREDIGION, WALES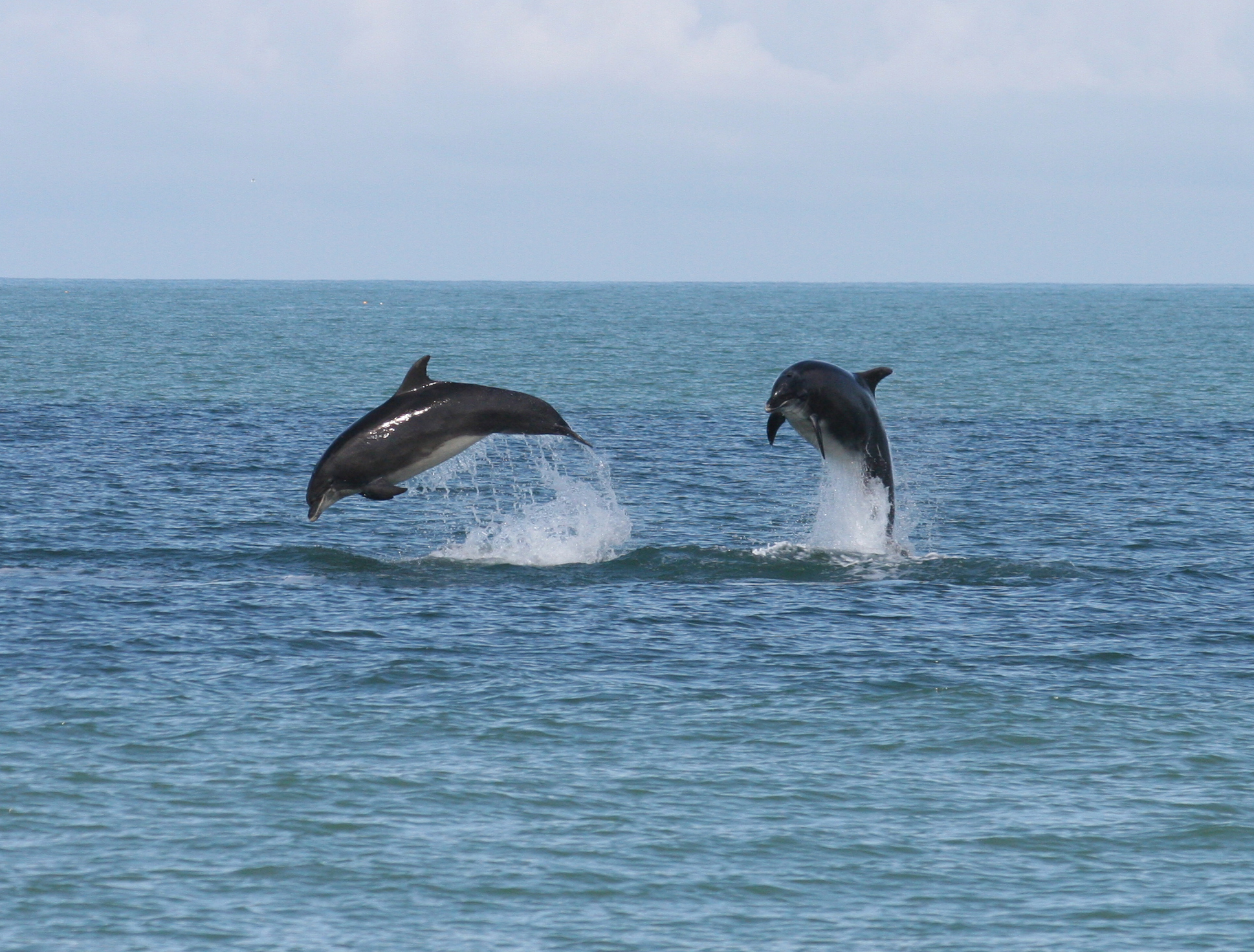 WHY HERE? This arched bay is home to the UK's largest pod of bottlenose dolphins, so it's not unusual to spot one of its members tail slapping and breaching in between the waves. The Cardigan Bay Marine Wildlife Centre runs Dolphin Survey Boat Trips from New Quay for all-day cetacean studies – they're a great opportunity to spot dolphins, and you'll be supporting eco-tourism and conservation efforts as you go.
WHERE CAN I STAY? On the harbourfront in Aberaeron is Pen Cei Guest House, where rooms are named after Welsh rivers. Choose Aeron or Teifi for a view of the harbour.
WHAT DOES IT COST? An all-day boat trip is £60 per person; shorter trips cost £17.50. To stay at Pen Cei, it costs £105 per room, per night, including breakfast.
WHEN SHOULD I GO? Dolphins can be spotted year-round, but the best time is between June and September for calm water and clear weather.
BIRDS IN FLIGHT
CLEY-NEXT-THE-SEA, NORFOLK, ENGLAND

WHY HERE? The Cley Marshes are ripe with saline lagoons, salty marshes and rippling reedbeds, which create an ideal habitat for birds. Try the Norfolk Wildlife Trust's Spring Song and Breakfast for a cacophony of birdsong at dawn.
WHERE CAN I STAY? Birders can bed down at The George, in Cley. It's well known for its 'Bird Bible', tranquillity, marsh views and locally sourced cuisine.
WHAT DOES IT COST? The Spring Song and Breakfast is £12 for non-members. At The George, double rooms start at £120 per night.
WHEN SHOULD I GO? In spring and summer expect to see avocets, spoonbills and waders, and in the winter, wigeon ducks, pintails, brent geese and various seabirds.
SEAL WATCHING
BLAKENEY, NORFOLK, ENGLAND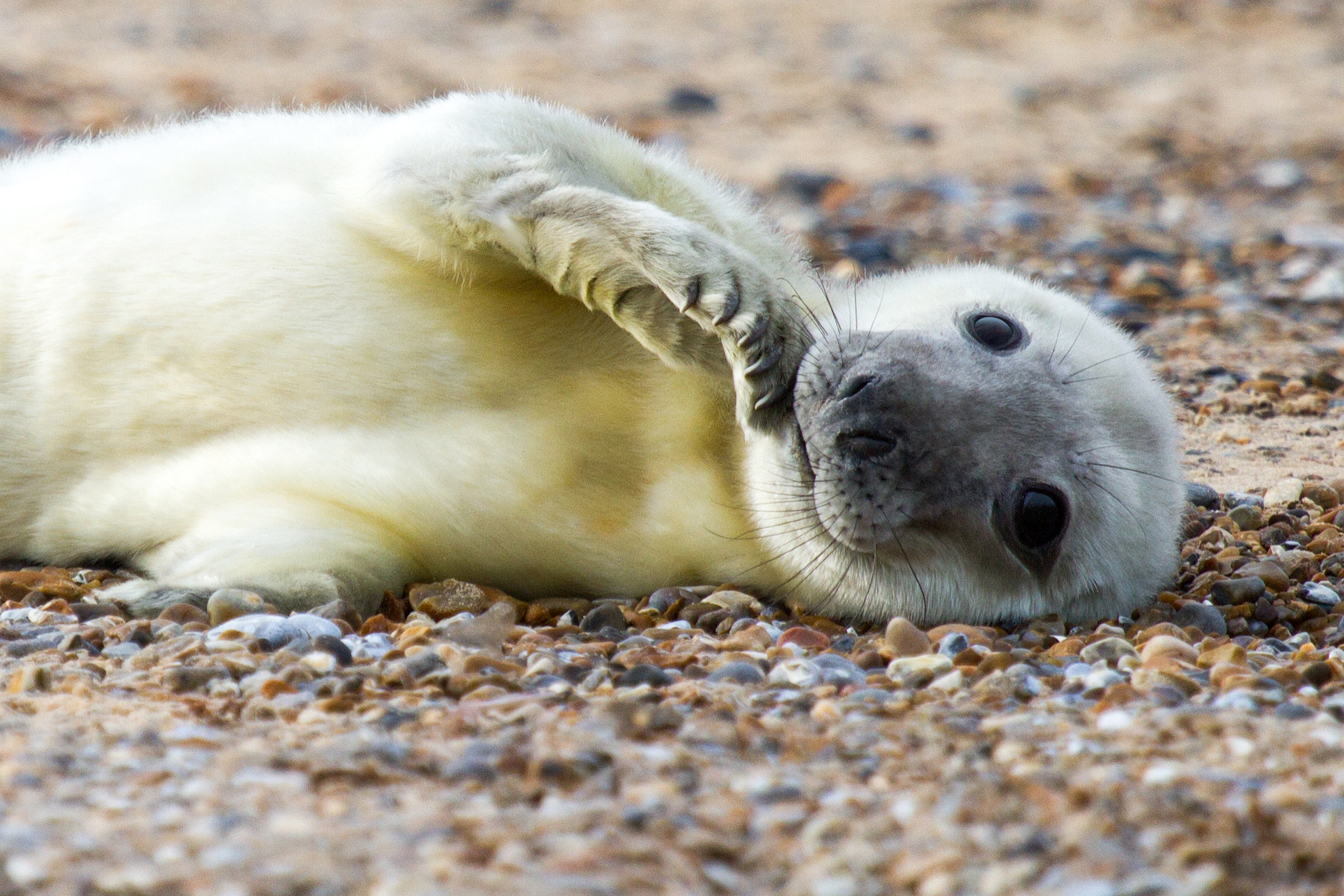 WHY HERE? Around 500 common and harbour grey seals can be found basking on the sand banks at Blakeney Point – where they spend 90 per cent of their time – or nosing around passing boats. Beans Boat Trips has been a family-run business here for over 50 years, so they know their stuff. Take a trip with them around Blakeney Harbour to admire these clumsy creatures in their natural habitat before disembarking at Blakeney Point to explore on foot.
WHERE CAN I STAY? We recommend the Blakeney Hotel. It offers fantastic views over the quayside, and has an on-site spa and pool that looks out over nurtured gardens. The hotel restaurant is worth a try, too – it has been awarded an AA rosette and serves local, seasonal food such as crab, asparagus and mussels.
WHAT DOES IT COST? For a Beans Boat Trip, it's £12 per person. To stay at the Blakeney Hotel, prices start at £95 per room, per night, including breakfast.
WHEN SHOULD I GO? Seals live here all year round, but time your visit well and you may see pups. Common seal pups appear between June and August, and harbour grey seals have their young between November and January.
ISLAND BIRDS
SKOMER ISLAND, PEMBROKESHIRE, WALES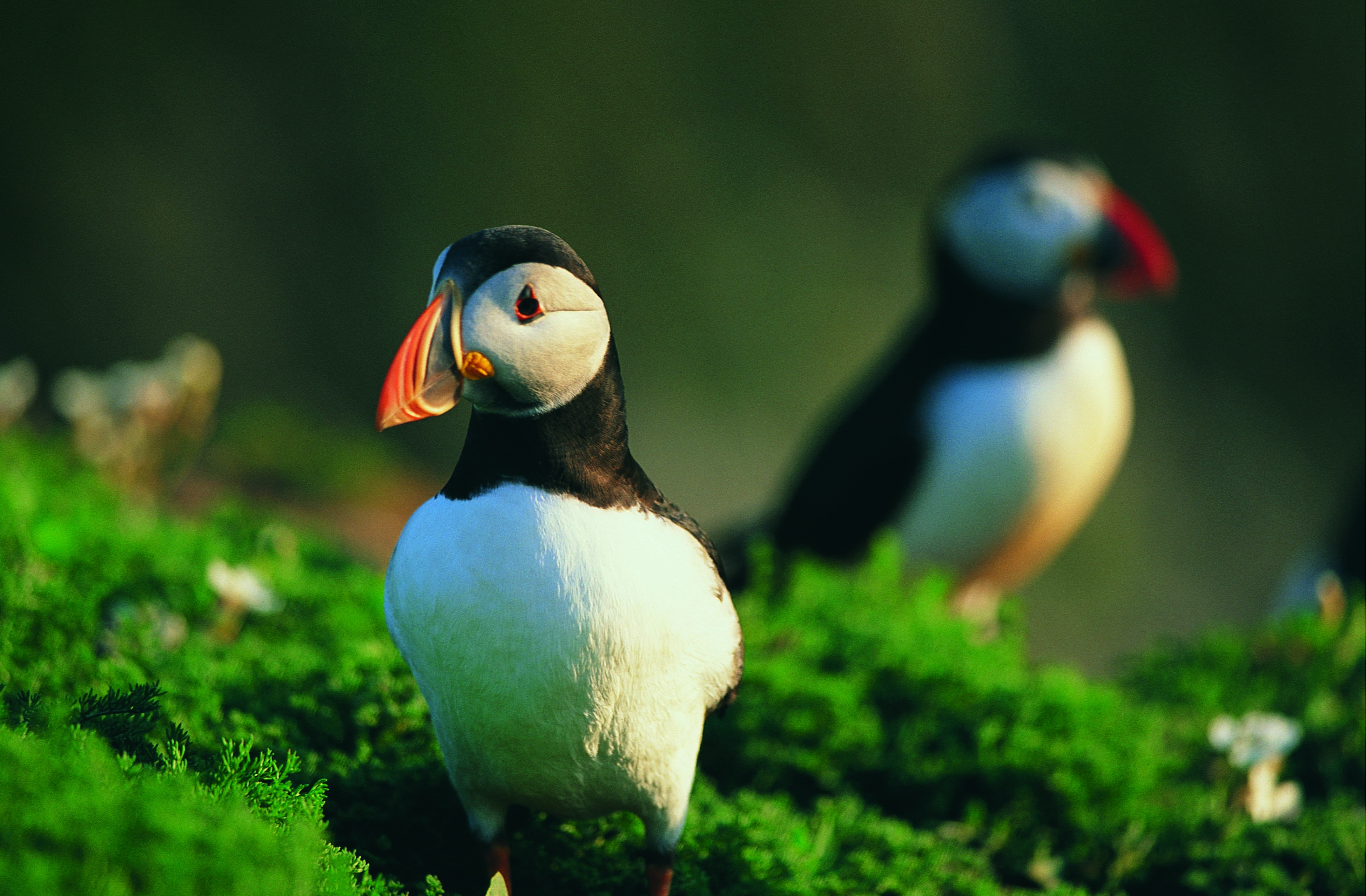 WHY HERE? Famous for its 6,000 pairs of puffins and 316,000 pairs of manx shearwaters, Skomer Island is a haven for ground-nesting birds. In May, chicks will be hatching and the island will be festooned with vibrant flora – a spectacular sight. The Wildlife Trust of South and West Wales runs day trips to this wild island by boat from Martin's Haven throughout the spring and summer months.
WHERE CAN I STAY? Back on the mainland in Angle, an ex-First-World-War hospital named Globe House has been transformed into an eclectic, Victorian-era, self-catering stay. It sleeps 12, but for a smaller party, book the Globe House Apartment on the second floor.
WHAT DOES IT COST? For the Skomer day trip, it's £11 for boat fare per adult. Prices for Globe House start at £1,235 per week, and for the apartment, £505.
WHEN SHOULD I GO? During the summer months, between April and September, bar Mondays – the wildlife's day off.
MARINE BIOLOGY
FORRES, MORAY, SCOTLAND

WHY HERE? All members of the family can awaken their inner scientist with a Marine Biologist for the Day experience. The child-friendly fun includes conducting a mini research project on seals and dolphins, and taking a RIB boat out on to the Moray Firth to spend time with its resident bottlenose dolphins.
WHERE CAN I STAY? Wild at Heart Ecoholidays hosts these breaks at a majestic base: Newbold House. It's a gorgeous Victorian mansion run as a wellbeing and sustainable living centre – think vegetable gardens, apple orchards and locally sourced food. It has eight guestrooms and is set in seven acres of woodland so if you're lucky, the local deer may pay you a visit.
WHAT DOES IT COST? For a Family Week, including the marine biologist experience, a nature detective day and plenty of nature-loving fun and games, it costs £750 for adults and £575 for children.
WHEN SHOULD I GO? Family weeks run in the school holidays – see website for details.
SNORKELLING WITH SEALS
OBAN, ARGYLL AND BUTE, SCOTLAND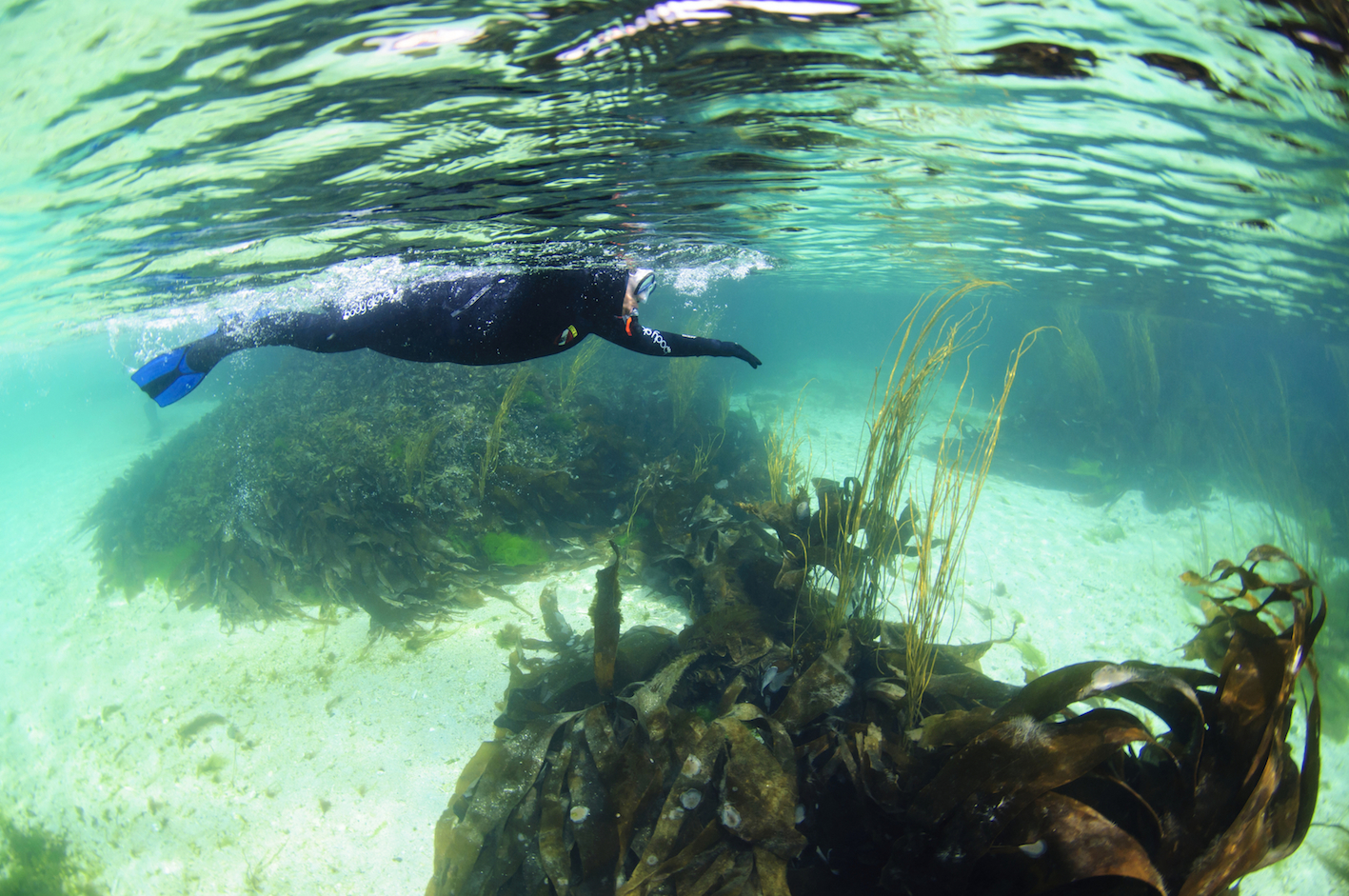 WHY HERE? Whether you're a tentative swimmer or diving pro, try a Swim with Seals & Lagoon Tour for a mesmerising experience with Basking Shark Scotland, a company that also runs shark tours and bird-watching trips. On this particular outing, you'll seek out a colony of both common and harbour grey seals among a hidden group of sheltered islands, then hop into the clear turquoise waters for playtime. The day trip leaves from Oban and stops off at Tobermory on the way to the lagoon. If you have kids in tow, this can be run as a children-specific trip, too.
WHERE CAN I STAY? The Oban Bay Hotel & Spa is a relaxing base. Rooms are decorated in neutral colours and contain furnishings with a Scottish twist.
Plus, the in-house spa offers Elemis spa treatments for winding down after a day out at sea with the seals.
WHAT DOES IT COST? It's £150 per snorkeller, plus £20 to hire the gear. To stay at The Oban Bay Hotel & Spa, rooms start at £54 per night, including breakfast.
WHEN SHOULD I GO? The Swim with Seals & Lagoon Tour runs between April and July, but you can request to go on a day trip outside of these months.
SQUIRREL SPOTTING
BROWNSEA ISLAND, DORSET, ENGLAND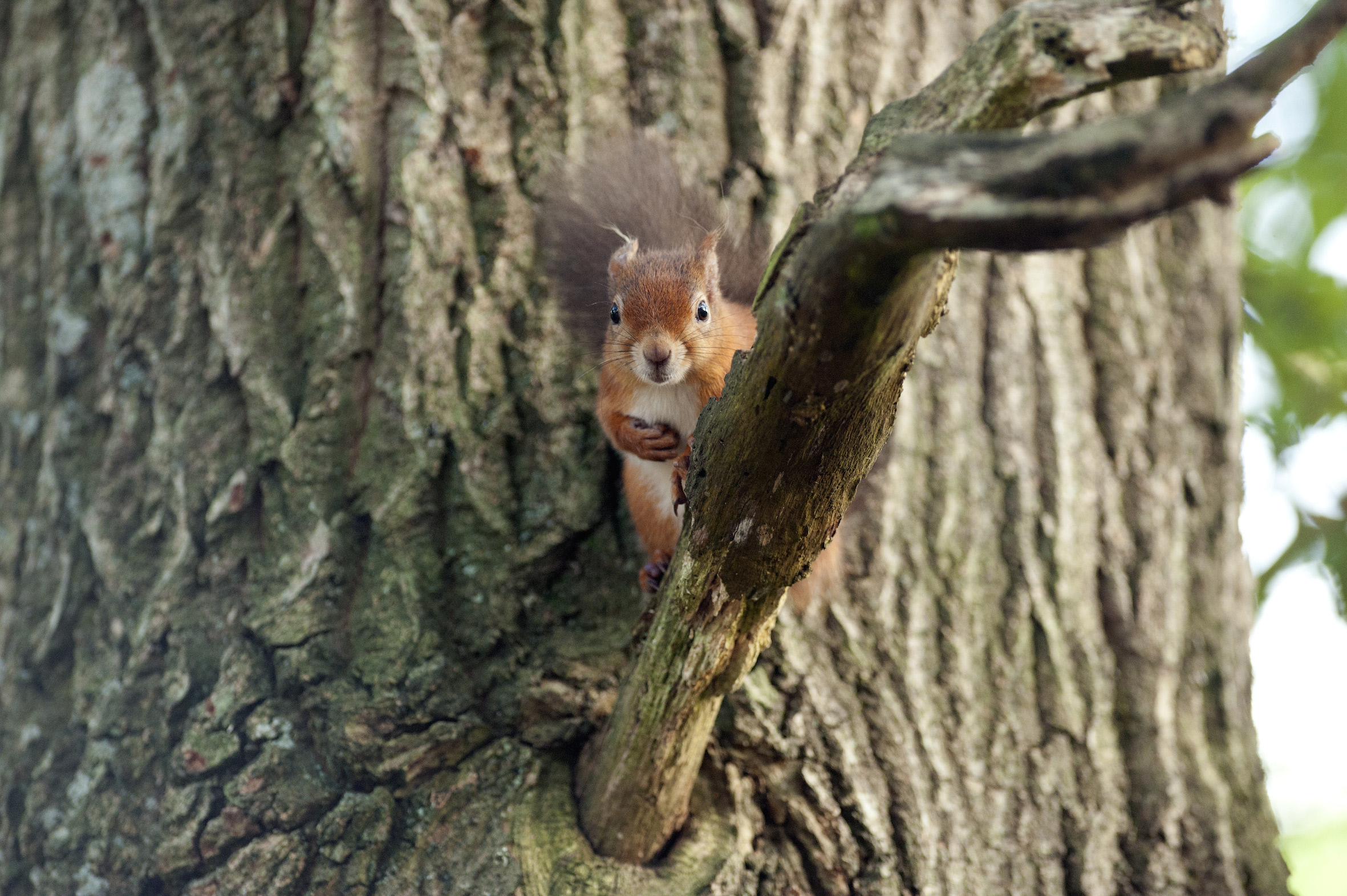 WHY HERE? Did you know that red squirrels can tell simply by the weight of a hazelnut whether it contains a kernel? These shrewd animals are almost extinct in southern England, yet there are about 200 living in the woodland on Brownsea Island in Poole Harbour. Red squirrels are shy, so the best chance of spotting one of these furry creatures is at sunrise or sunset, when they are most active. To get to the island, try the bright yellow boats of Brownsea Island Ferries.
WHERE CAN I STAY? A National Trust former agent's house on Brownsea Island sits just three metres from the water. The self-catering cottage sleeps six in three creamy-coloured bedrooms and has a private garden, which is perfect for alfresco dining.
WHAT DOES IT COST? For a week in the NT Agents House, prices start at £654.
WHEN SHOULD I GO? In autumn, because the red squirrels take to the ground to cache their fruit for the winter.