The old-school pleasures of the British coast are a quintessential part of summer. Roll up for donkey rides, Mr Punch and a bracing promenade. Words: Alex Reece
1. FOR DONKEYS
Little Rascals, South Bay, Scarborough, & Cobble Landing, Filey, North Yorkshire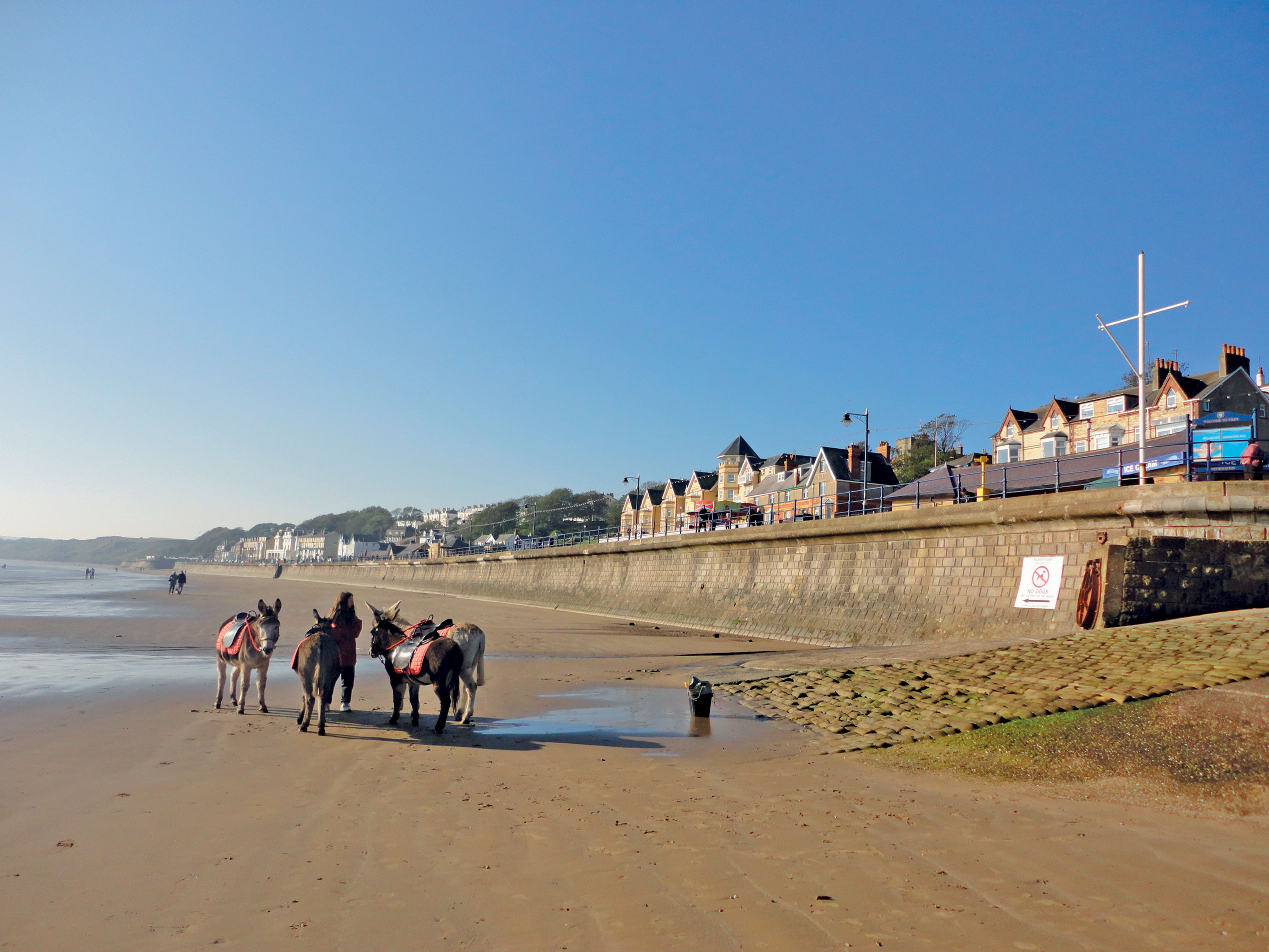 'I treat the donkeys better than I treat my husband,' laughs Rachel Phillips, who, along with her other half, John, runs the Little Rascals rides at South Bay in Scarborough, and at nearby Filey (pictured). They have 46 donkeys, some of which are rescued, but only 14-16 will be on each stand at any one time, while the others enjoy a rest. According to Rachel, who's been working with donkeys for more than 30 years, her most popular charges are Toffee, who has a curly coat, and William, 'Because he loves the attention.' Rides are available daily in August, 10am-5pm, for children up to 12 years. Filey is tide and weather-dependent. See yorkshire.com.
2. FOR A STICK OF ROCK
Docwra's Rock Factory, Great Yarmouth, Norfolk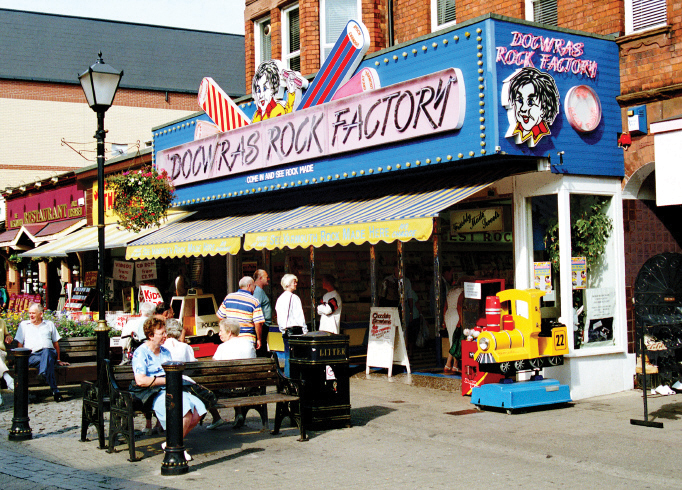 If you've ever wondered how the letters get inside a stick of rock, go to Docwra's in Great Yarmouth, run by Stephen and Janet Docwra, whose family opened the shop in the 1920s. 'Rock-making started in the late 1800s,' says Stephen. 'It was a traditional souvenir along with a silver spoon and mug with the town's crest on it.' Docwra's uses 70-year-old machinery and the mixing is still done by hand. You can watch the process for free from Monday-Friday in August, open 9am-5.30pm. 13 Regent Road, Great Yarmouth (01493 844676).
3. FOR STOP ME AND BUY ONE
Luca's, Musselburgh, East Lothian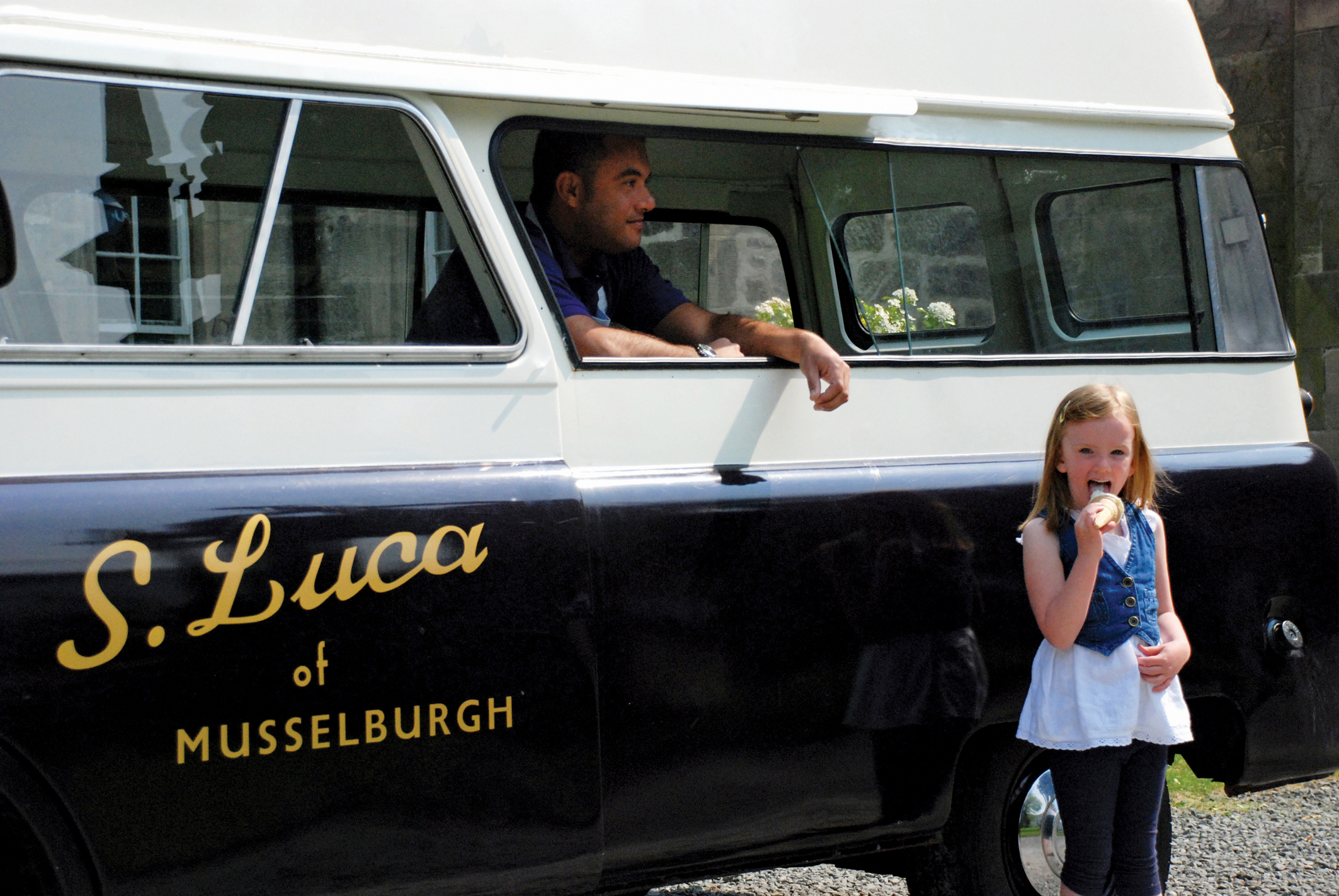 Luca Scappaticcio first made ice cream in 1908, and the secret to his company's enduring success, says his granddaughter Yolanda, is that the recipe has never changed. You can choose from 15 flavours at the retro-look café in Musselburgh, pick up a cornet to enjoy at nearby Fisherrow Beach or visit one of Luca's distinctive vans on North Berwick seafront, while a Rolls Royce van attends special events. S Luca, 32-38 High Street, Musselburgh (0131 665 2237, s-luca.co.uk).
4. FOR FORTUNE-TELLING
Sarah Petulengro, Blackpool Pleasure Beach, Blackpool, Lancashire


Want to know what the future holds? Then make a date with Blackpool legend Sarah Petulengro. Sarah is a fourth-generation clairvoyant, whose Romany family settled in the resort more than 100 years ago. Sarah's booth is now sited at Blackpool Pleasure Beach after 30 years on the North Pier. 'People come back year after year,' says Sarah. 'They tell me all the time that things have come true.' Through a mix of crystal- and palm-reading, Sarah offers guidance on what life has in store. Prices from £5 to £20. See blackpoolpleasurebeach.com.
5. FOR AN END-OF-THE-PIER SHOW
The Royal Pavilion, Southend-on-Sea, Essex


A modern riff on Victorian pier architecture, Southend's award-winning Royal Pavilion, completed in 2012, stands at the end of the resort's 1.3-mile pier, the longest in the UK. The building's angular, glossy cladding reflects the light and its steel structure has been designed to spread its weight evenly over the Grade II-listed walkway beneath. The pier's visitor numbers average around 320,000 per year. See visitsouthend.co.uk. Photo: Visit Essex
6. FOR A SCENIC PROMENADE
Llandudno, Conwy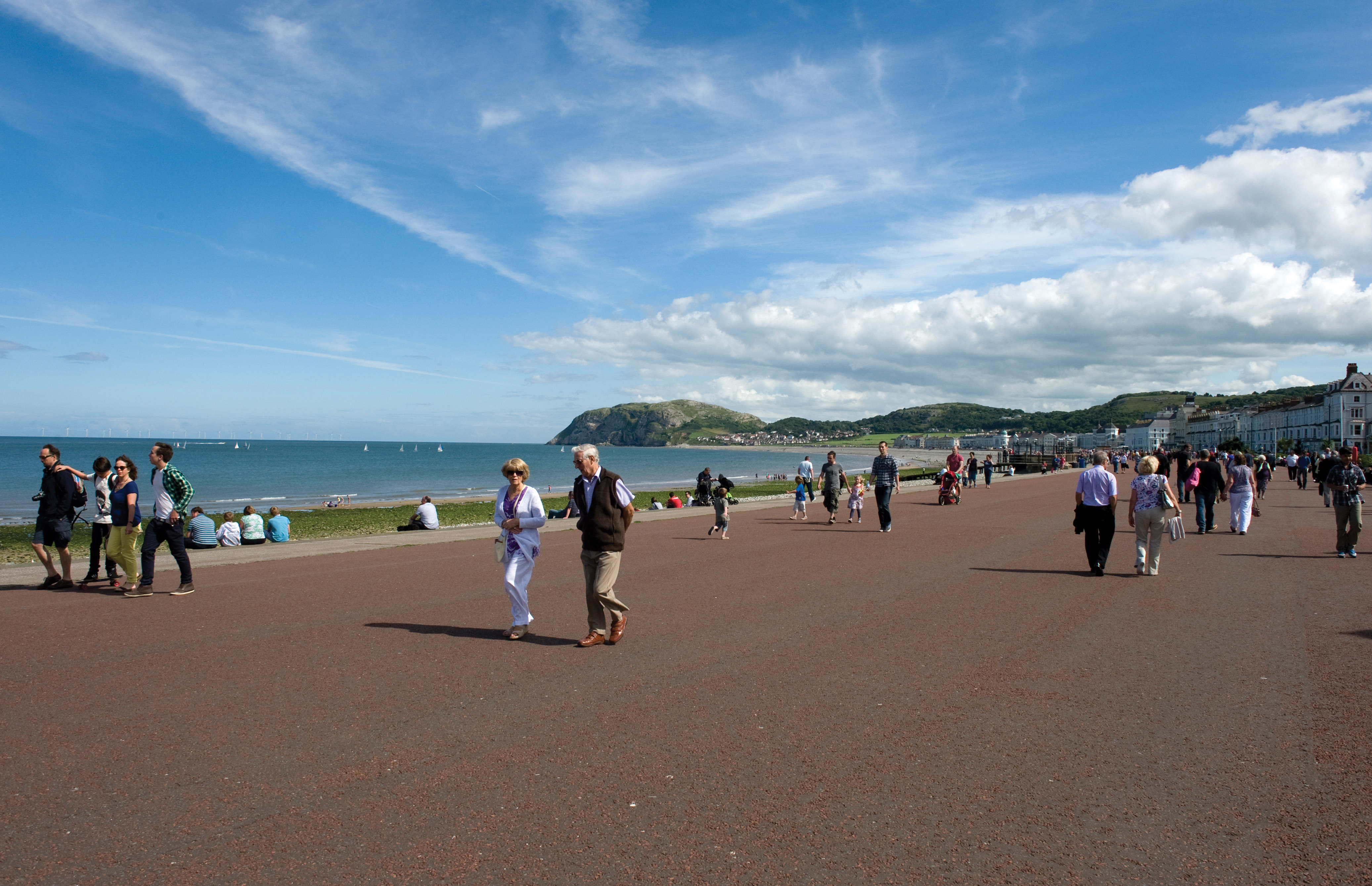 For a stroll back in time, go for a constitutional along Llandudno's sweeping, two-mile promenade and be transported back to the Victorian era. Fringed by landmark 19th-century hotels, it is bookended by the headlands of the Little Orme and the Great Orme, at the foot of which sits a pleasure pier – the longest in Wales – distinguished by its Indian Gothic architecture and ornate ironwork. By the seashore you'll find donkey rides, Punch & Judy and a funicular tramway to the top of the Great Orme. See visitconwy.org.uk
7. FOR PUNCH & JUDY
The Brighton Beach Punch & Judy, with Prof Glyn Edwards, Brighton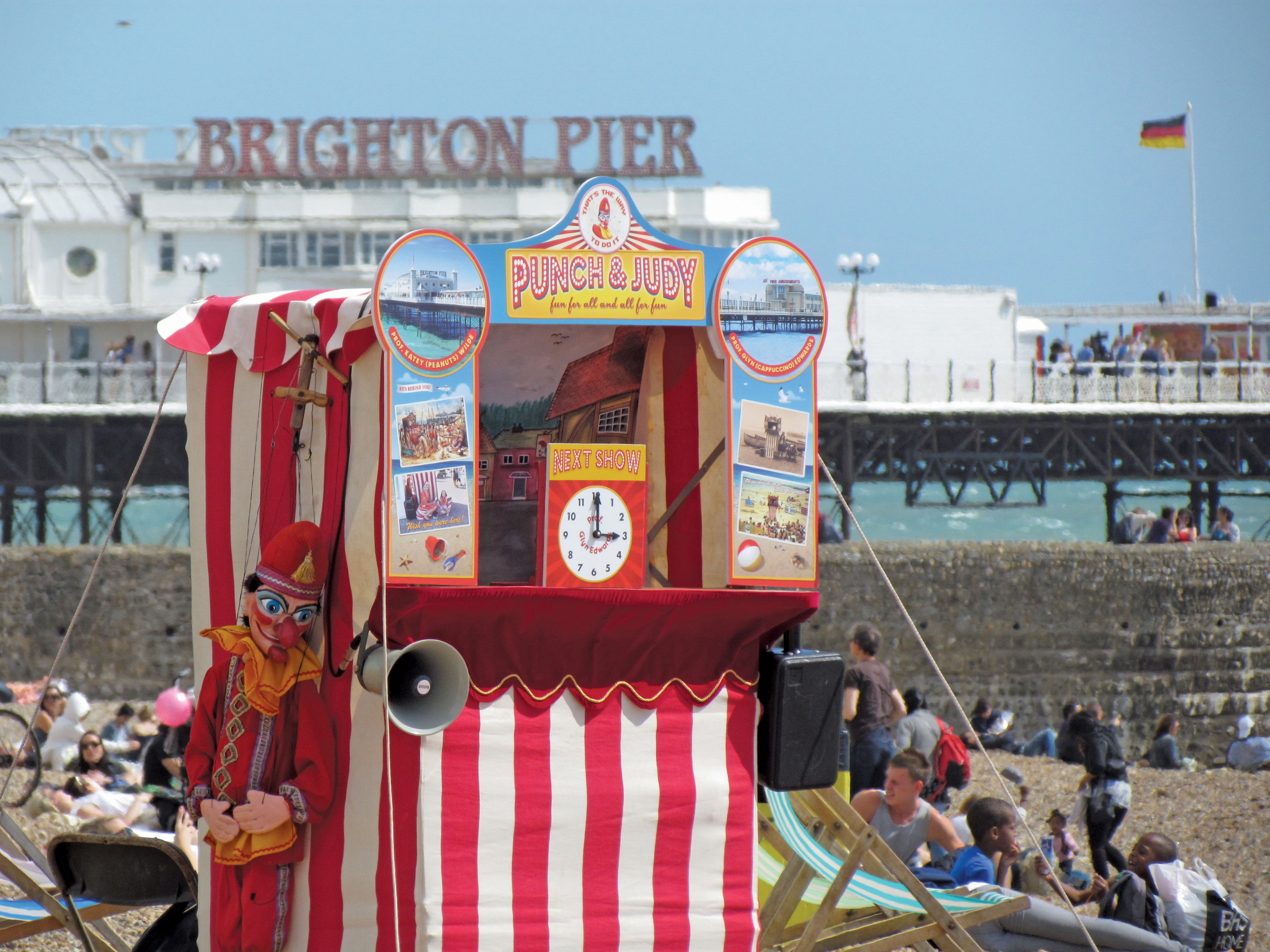 Prof Glyn Edwards has been plying his trade as a Punch & Judy puppeteer for more than 50 years, following in the footsteps of his concert performer parents. 'That sort of entertainment is in my blood,' affirms Glyn, whose daughter is also a Punch & Judy Prof. 'It's basic, knockabout, slapstick comedy and it still works.' Although the traditional characters appear in Glyn's beachfront shows in the Fishing Quarter, expect to see Punch's anti-authoritarian ire aimed at some surprisingly contemporary targets, too. See the show on the beach opposite the Grand Hotel every Wednesday and Sunday during the school holidays (weather permitting). See punch-and-judy.com, Facebook and Twitter for additional pop-up performances.
8. FOR A FUNFAIR
The Needles Park, Alum Bay, Isle of Wight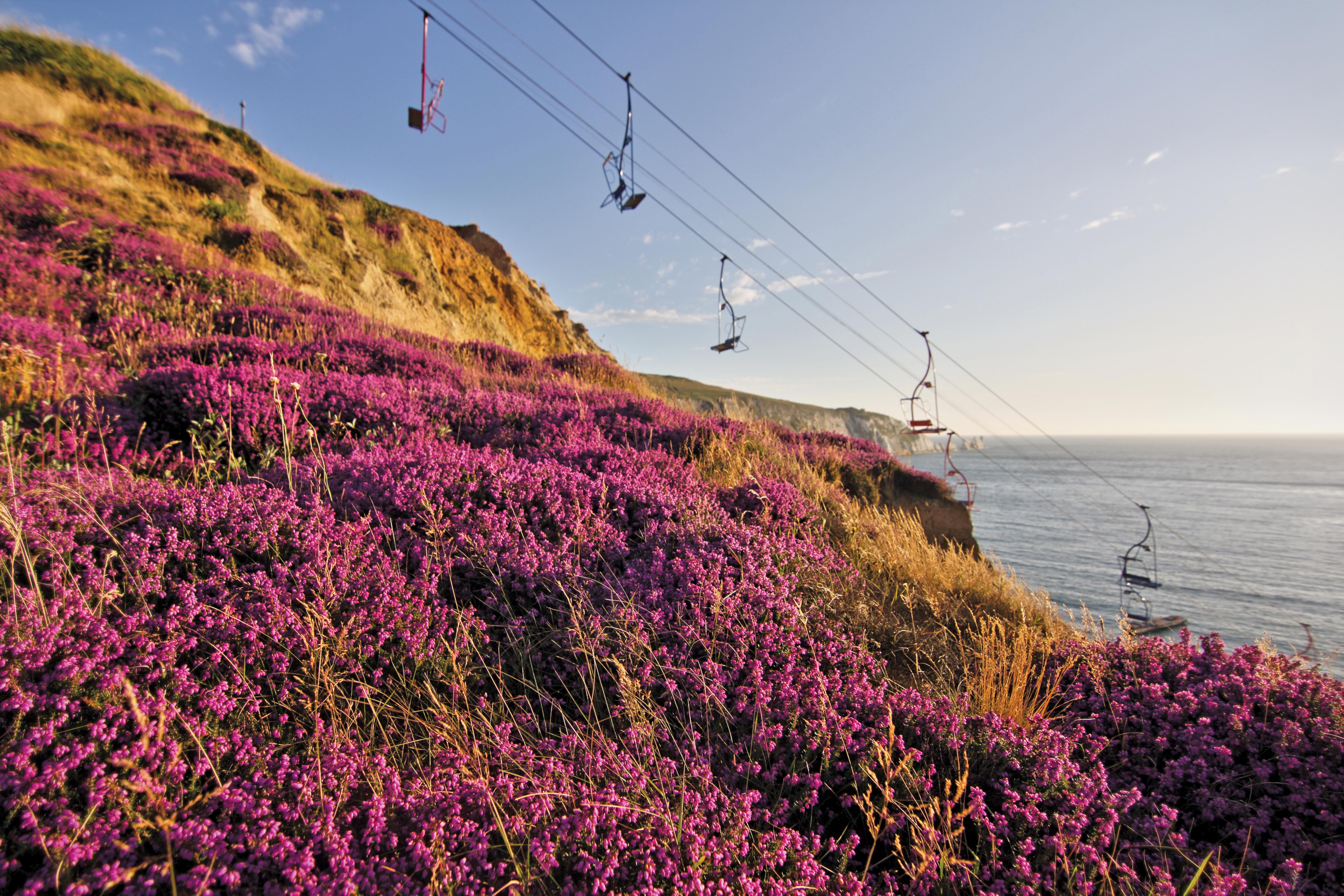 The show-stopping attraction at The Needles Park funfair is the vertiginous Chairlift, which launches you over a 180ft cliff down to Alum Bay, offering spectacular views of the Needles Rocks. On the beach, you can marvel at the coloured sand in the striated cliffs, or join a boat trip around the island's iconic chalk stacks. Back on the clifftop, sample vintage funfair staples such as a carousel and hook-a-duck, or buy some coloured sand to take home. Fireworks take place every Thursday from 28 July to 25 August. See theneedles.co.uk.
For more ideas of coastal family fun, visit our things to do section or pick up a copy of coast magazine.