Beloved as a holiday destination by the Victorians, the Isle of Wight boasts miles of coastline, rich history, vibrant festivals, and a tranquil escape surrounded by natural beauty.
If you're seeking a change of pace and a slice of idyllic island life, then the Isle of Wight is the perfect destination, offering a myriad of reasons to entice individuals and families to make it their home. From stunning natural landscapes and a strong sense of community to a thriving arts scene and a more relaxed lifestyle, it's the ideal choice for those considering a change of pace.
The island is one of the UK's seven UNESCO-designated biosphere reserves and is renowned for its breathtaking natural beauty with miles of picturesque coastline, rolling hills, and lush countryside, providing an abundance of outdoor opportunities. Imagine coastal walks along dramatic cliffs, leisurely beach strolls, surrounded by nature, embracing an active and healthy lifestyle.
Geographically there is a definite east/west divide with the wilder west coast attracting kite surfers and dinosaur hunters and the east boasting sandy beaches and calmer shallow waters for sea swimming.
Driving clockwise around the island from Ryde with the world's oldest seaside pleasure pier, you can follow a mostly coastal route via Sandown and Shanklin to Ventnor on the south coast. Visited by the Victorians as a favourite holiday destination, the town houses Ventnor Botanic Garden which has its own microclimate and grows species from around the globe.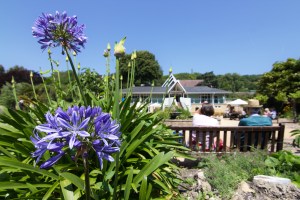 Travelling up the other west coast side passing the Needles and Alum Bay there are incredible views across the sea particularly if you're having 18 holes at Freshwater Golf Club. At the north of the island, Cowes, and East Cowes are on and off-island transport hubs and have supermarkets and independent cafes, shops, and restaurants to enjoy.
But one of the most appealing aspects of moving here is the opportunity to embrace a more relaxed lifestyle. It offers a quiet escape from fast-paced cities, shorter commutes, a slower rhythm, and a breath of fresh air.
WHERE TO BUY
The Isle of Wight has a varied and eclectic property market, catering to a wide range of preferences and you'll find an assortment of homes, from traditional flats and houses to extraordinary waterfront residences for sale.
Much beloved by second homeowners and sailors, the towns of Yarmouth, Cowes, and Seaview are a magnet for those looking for a coastal retreat. All have close transport links with the mainland and many properties in these towns offer stunning sea views and mooring opportunities nearby.
Or if a village is more your style, then Brighstone, Calbourne, and Newbridge have listed manor houses, thatched cottages, and converted barns and there are still plots of land, farms, and barns for building or refurbishment available all around the Island.
HOW MUCH
According to Rightmove the majority of property sales on the Isle of Wight during the last year were detached properties, selling for an average price of £588,422. Semi-detached properties sold for an average of £338,713, with terraced properties fetching £274,446.
At the upper end for coastal properties, there are houses for sale with price tags of £2.5m in Cowes and £1.6m in Seaview, and at the lower, you could bag a holiday bungalow within a two-minute walk of the beach for £190,000.
TRAVEL LINKS
Whether you choose to drive or prefer the convenience of rail travel, reaching the Isle of Wight is easy thanks to its accessible transport links. For those travelling by car, motorways provide straightforward routes to the ferry ports in Southampton, Portsmouth, and Lymington.
Alternatively, if you opt for rail travel, convenient train services leave London Waterloo, with stops in Southampton, Portsmouth, and Southsea. This allows you to easily connect to the Red Jet, catamaran, or hovercraft.
Once you're on the Island, you can catch the train up the esplanade at Ryde and on to Sandown and Shanklin or jump on a Southern Vectis bus from any ferry port to the county town of Newport and beyond. The nearest airport is Southampton.
SCHOOLS
For families considering a move, the island has excellent educational facilities and a family-friendly environment and is home to a range of primary and secondary schools, including both state and independent options, providing quality education for children of all ages. The Isle of Wight College also offers sixth form and further education and specialises in apprenticeships and business courses.
REALITY CHECK
Travelling on and off the Isle of Wight can be expensive, especially in high season, but discounts and vouchers are available to residents from the ferry companies to lessen the blow. For commuters, the weather can sometimes disrupt travel on the Red Jet and hovercraft, but the car ferries tend to run whatever the weather.
TIME OUT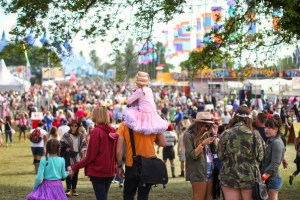 Despite its small size, the Isle of Wight has a vibrant arts and cultural scene. From art galleries and theatres to music festivals and literary events, there is a rich tapestry of creative expression to discover. The island's annual festivals, like the Isle of Wight Festival and Ventnor Fringe, attract talent from around the world, adding a unique dimension to the local culture.
History buffs will find themselves enthralled by the Isle of Wight's rich past at Carisbrooke Castle, where King Charles I was once imprisoned, and there are summer shows held within its beautifully preserved fortifications. One of the island's most visited attractions is Osborne House, Queen Victoria's beloved summer residence, where you can wander through its grand rooms and stunning gardens before having an ice cream on the private beach.
There's also plenty to do for kids from the UK's oldest theme park at Blackgang Chine, Robin Hill Country Park, and Tapnell Park Farm with its animals and aquapark, to a simple bucket and spade weekend on one of the Island's sandy beaches at Ryde or Sandown.
For sailors, there are festivals and regattas throughout the year with Cowes Week in August being the highlight attracting competitors from far and near, as well as the legendary Round the Island Race which is hotly contested.
The food scene on the island has grown exponentially over the past years and with locally produced gin, wine, meat, cheese, bread, and everything in between available, you've got all the essentials covered. From charming seaside cafes serving freshly caught seafood to trendy bistros showcasing innovative modern cuisine, the island's gastronomic offerings are as diverse as they are delicious.
TRY BEFORE YOU BUY
Harold House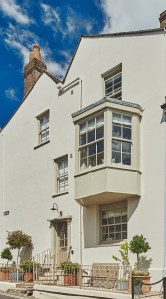 A beautifully restored gentleman's townhouse in the heart of old Cowes dating from the late 1700s. Within a stone's throw of restaurants, bars, and independent shops it's a perfect weekend bolthole, or take advantage of wine-tasting, private chef, and local spa services for a real treat. Weekends from £970. luxurycottages.com
Pinkmead Estate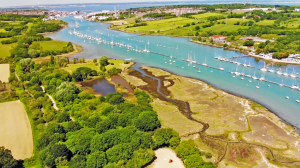 Bag yourself an estate for the weekend and immerse yourself in local wildlife, walks, and a luxurious residence to relax in. A 24 acre dog friendly estate located in the heart of the Island with unparalleled riverfront views, every detail has been taken care of from hi-tech interiors to outdoor fire pit experiences  From £3250 per week. pinkmeadestate.co.uk
WHAT YOU CAN GET FOR YOUR MONEY
Here are some of our favourite Isle of Wight properties for sale
SEAVIEW (£1,050,000)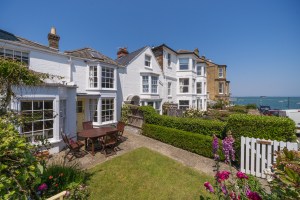 Perfectly situated in the centre of the delightful village of Seaview, Wickens has glorious sea views and is only a short walk to the beach. It provides refined accommodation with a charming double bay front elevation, and sunny and attractive gardens. spencewillard.co.uk
PARKLANDS ROAD, COWES (£400,000)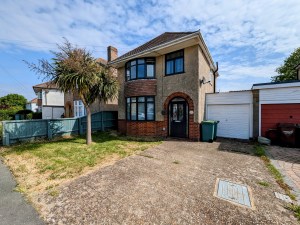 Close to a fantastic school and popular golf course, a home that offers incredible space both inside and out. A perfect family home that is still close enough to the coast to be able to commute to the mainland and enjoy versatile living. redsquirrelpropertyshop.co.uk/properties-for-sale
WYATTS LANE, COWES (£350,000)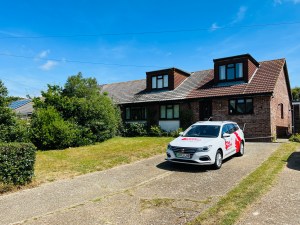 This property requires some renovation and modernisation throughout however its location is incredibly sought after, it is situated on the outskirts of Cowes, the sailing capital of the Island, and would make a very good holiday home for those that want to experience the finer things that the Island has to offer. redsquirrelpropertyshop.co.uk/properties-for-sale
CASTLE ROAD, COWES (£850,000)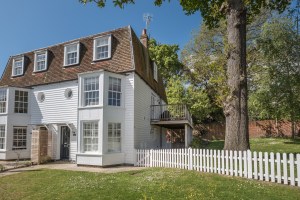 A superb, modern semi-detached home tucked away in a quiet position within the sought-after Old Town of Cowes. Backing onto Northwood Park and within walking distance of the coast, there are views to be enjoyed from every window. spencewillard.co.uk