Known for its maritime heritage, stunning natural beauty, and vibrant cultural scene, Falmouth is a popular destination for property hunters seeking a coastal lifestyle. WORDS: JOANNA IRELAND
Falmouth has consistently been ranked as one of the best places to live in Britain. The sea views, beaches, marinas and open countryside are a constant…but at the same time, thriving new industries — creative and digital, marine and renewable — are attracting younger families in search of a perfect work/life balance.
There's a young, lively feel, thanks to the ever-growing university presence and the harbourside development of shops and restaurants, but the energy has become self-perpetuating, with quirky bookshops, cinemas, art galleries, bars, cafes and restaurants. The basics, too, are in place: Falmouth has good schools and a hospital, while the private schools, mainline station and larger shops of Truro are within easy reach.
The community comes together to celebrate their town, coastal lifestyle and love of food and music throughout the year. Falmouth hosts some incredible annual events such as Falmouth Sea Shanty in May/June, Falmouth Week in August and Falmouth book festival and Falmouth Oyster Festival in October. There are also an array of regular gatherings such as baby and toddler groups, coffee mornings and volunteering groups to maintain the beauty of the area.
WHERE TO BUY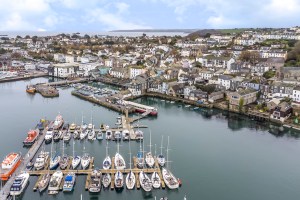 In Falmouth, you can find a variety of housing types that cater to different preferences and lifestyles. Some common housing types include Victorian and Georgian terraces, modern apartments, waterfront properties with views of the harbour, and family homes located in residential neighbourhoods.
Falmouth occupies a peninsular site and faces water on three sides. The old part of the town overlooks the inner harbour of the Carrick Roads, whereas the newer residential area, with hotels, faces Falmouth Bay.
Stratton Terrace and Tehidy Terrace offer some of the finest views and property in Falmouth with a mixture of Georgian and Victorian architecture. On the south side of Falmouth, Cliff Road, offers predominantly flats which are suitable for retirement, investment or as a full-time home with views over Falmouth Bay and Gyllyngvase Beach. Budock Terrace is an example of terrace housing typical of Falmouth.
Student housing is predominantly located around the Falmouth University's Woodlane campus. Most housing in Falmouth is situated within 20 minutes of the sea so everyone has a chance to enjoy the sea.
HOW MUCH?
Falmouth is known for its higher-than-average property prices, with an average selling price over the past 12 months of £400,738. This was an increase of two per cent on the previous year. The majority of sales in Falmouth during the last year were terraced properties, selling for an average price of £358,009. Flats sold for an average of £292,289, with detached properties fetching £623,805.
Neighbouring villages such as Mylor and Flushing have substantially higher average property prices, but this is more of a reflection on the type of housing. In those villages there are primarily detached houses which attract a higher selling price. Penryn, offers lower average property prices compared to Falmouth with the majority of houses being terraced.
TRAVEL LINKS
By road, typically, taking the M4, M5 route from London, you can expect a journey time of five hours. Falmouth has three train stations, Penmere, Falmouth Town and Falmouth Docks which serves as part of the Maritime Line from Truro to Falmouth. There is a direct train from London Paddington to Truro.
There are regular bus services which run from Falmouth to many areas of Cornwall. The nearest major airport is Cornwall Airport Newquay, which is located about 30 miles from Falmouth. This airport offers flights to several UK and European destinations.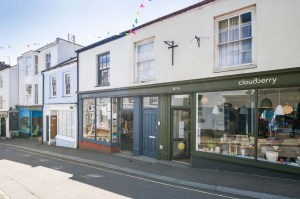 SCHOOLS/UNIVERSITY
There are four primary schools in Falmouth, all which are Ofsted-rated 'Good' in 2022. For secondary provision, there is Falmouth School and Penryn College. Falmouth School was Ofsted-rated 'Requires Improvement' in February 2023 but that appears to be mainly due to staff changes.
Penryn College was rated Good in June 2022. There are excellent private school options in the form of Truro School, Truro High School and Polwhele House which are approximately 30 minutes from Falmouth.
Falmouth University is is renowned for its arts and creative programmes. It offers a wide range of undergraduate and postgraduate courses.
REALITY CHECK
While Falmouth is a charming and picturesque town with many positive attributes, there are also some potential drawbacks to consider when it comes to living there.
Falmouth is a popular tourist destination, especially during the summer months. While this can bring economic benefits to the town, it can also lead to crowded streets, increased traffic, and higher prices during peak tourist seasons.
The town has a large student population due to Falmouth University being situated in the centre. If you are buying a house, it would be prudent to know where the student areas are as you may not necessarily want to live there.
While Falmouth has a growing creative and maritime industry, job opportunities might be more limited compared to larger cities. Some residents may need to commute to neighbouring towns for work.
TIME OUT
The National Maritime Museum is great for all ages. Explore the history of maritime adventures and the role of the sea in shaping the world at this engaging museum. Particularly good for a rainy day.
Discover the history of Pendennis Castle, a most important coastal fortress which played a vital role in defending Cornwall. Enjoy stunning views of the coastline from its ramparts.
Relax on the sandy shores of Gyllyngvase Beach – a beautiful level access beach -swim in the sea, and enjoy the beachside cafe and facilities.
Take a boat tour around Falmouth Harbour, explore nearby coastal towns like St Mawes by ferry, or embark on wildlife-watching tours. Most ferries depart from the Prince of Wales Pier.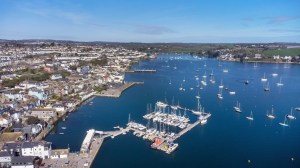 Rent a kayak or try your hand at windsurfing, paddleboarding, or sailing in Falmouth's sheltered waters.
Get out into the fresh air and enjoy some walking. There are a plethora of trails covering coastal paths, bridleways and quiet lanes as well as the South West Coast Path, which runs right through Falmouth. Or you can go further afield and explore the neighbouring town and villages such as Mylor, Flushing and Penryn, all accessible by foot.
Falmouth Golf Club welcomes visitors and members alike to the established par 70 golf course which winds its way along Cornish clifftops with stunning views across Falmouth Bay. The new clubhouse facilities give the golf club a fresh feel and caters for all levels of golfer, from beginner onwards. If you are not feeling up to 18 holes there is pitch and putt and crazy golf located approximately 500m from Falmouth Golf Club.
Trebah Gardens on the outskirts of Falmouth offers a subtropical paradise, featuring stunning gardens, exotic plants and a beautiful path leading to a private beach on the Helford River.
Falmouth Week is one of the town's most anticipated events, usually held in August. It is a week-long celebration of maritime heritage and includes sailing races, live music, parades, fireworks, and various family-friendly activities. Each surrounding village hosts an evening for prize-giving, which gets the community involved.
Another popular event is Falmouth Arts Week, organised by Falmouth Art Gallery, this event showcases the artistic talents of local artists. It typically includes exhibitions, open studios, workshops, and talks.
Falmouth International Sea Shanty Festival is one of the highlights of the Falmouth calendar. Claimed to be the largest free nautical music and song festival in Europe, expect to hear shanty singing from many different venues across Falmouth with an incredible atmosphere at each.
Falmouth Oyster Festival has become a popular annual event. Celebrated in October, this festival pays homage to the town's oyster fishing heritage. It features oyster shucking competitions, seafood tastings, cooking demonstrations, and live music.
There are a range of independent boutique and gift shops to browse around such as the Painted Bird, Secrets and Willow and Stone, all located on Fore Street.
The Falmouth & Truro Farmers' Market runs every Tuesday and sells a range of local craft and produce from Cornish producers. There are a large array of good food options – from the higher end of The Mulberry and Culture, to family-friendly such as The Shed and Stable Pizza to a quick pick up of fish and chips at Harbour Lights -there is something for everyone.
STAY BEFORE YOU BUY…
Four Sails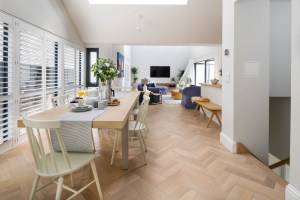 Tucked away in the heart of Falmouth, this brand new, purpose-built, holiday apartment awaits discovery beside the National Maritime Museum Cornwall.
With a very light and airy feel, the house has a pitched, vaulted roof line with a 55ft living area with a south-facing balcony, modern kitchen and the principal bedroom has bi-fold doors onto the balcony area. Sleeping six in total, there are three bedrooms, all with en-suite. There is parking. No dogs allowed. Prices from £815 for a week's stay. Cornish Holiday Cottages (cornishholidaycottages.com/)
Sea Song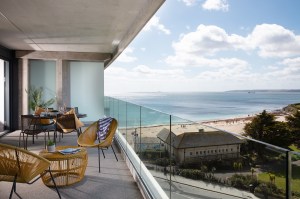 Sea Song is a pristine coastal apartment, perfectly placed for those spontaneous darts to the sea, being located just opposite beautiful Gyllyngvase beach.
Inside your fourth floor, beachfront apartment, there is an open plan kitchen and a living and dining area, where full height glass doors welcome in that Cornish light.
The two tastefully designed bedrooms – each with access to the balcony – embrace their coastal views, creating an 'on board' feel for a blissful start to the day. Two contemporary bathrooms complete the luxury ambiance. There is parking. No dogs allowed. Prices from £849 for a week's stay. Cornish Gems (cornishgems.com/)
WHAT YOU CAN GET FOR YOUR MONEY
Here are some of our favourite Falmouth properties for sale:
MOVING HELP (£260,000-£535,000)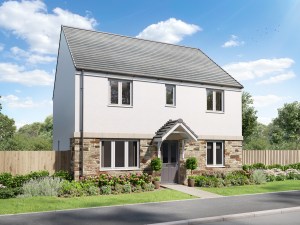 Eve Parc is a development of two-, three- and four-bedroom family homes on the outskirts of Falmouth. Prices currently start from £260,000 ranging to over £535,000. Eve Parc offers plenty of opportunities for first time buyers and home movers alike, offered through schemes such as a five per cent deposit boost and 105 part exchange. persimmonhomes.com/new-homes/cornwall-and-west-devon/eve-parc
SUNNY VIEWS (£450,000)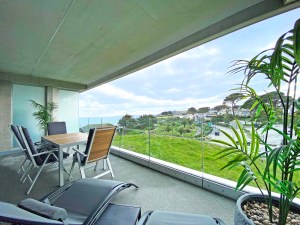 Found within one of Falmouth's most iconic seafront buildings, 18 The Liner, Cliff Road, is an exceptionally well presented double bedroomed, second floor coastal apartment on the sunny westerly facing side of the building overlooking the manicured Queen Mary Gardens below and out to Falmouth Bay beyond. lillicrapchilcott.com
MODERNISATION OPPORTUNITY (£450,000)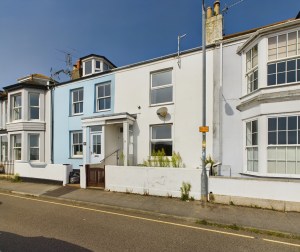 This property has beautiful views across the harbour and estuary over to Flushing and across to Pendennis Point. Consisting of three bedrooms, lounge, dining room, kitchen and utility, there is a downstairs shower room and a bathroom on the first floor. The property also has a long rear garden and parking. Erisey Terrace requires modernisation. mapestateagents.com
HOUSE AND APARTMENT (£995,000)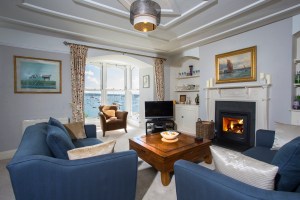 An exceptional four storey townhouse with grandstand harbour views, 16 Dunstanville Terrace has four bedrooms plus a one-bedroom apartment. There are  three reception rooms and three bath/shower rooms, plus a basement workshop and utility. The house is directly opposite the Royal Cornwall Yacht Club. jonathancunliffe.co.uk