Explore a varied coastal landscape rich in nature, wildlife and ancient culture along the Wales Coast Path, a continuous coastal trail that celebrates its 10th birthday this spring.
WORDS CAROLINE WHEATER
A distinctive yellow and blue sign of a shell and a dragon tail signals that you are on the Wales Coast Path as it snakes along 870 miles of cliffs, shorelines and genteel promenades. The long-distance walking trail starts in North Wales near Chester and ends at Chepstow in the southeast of the Principality. Along the way – which, incidentally, would take the average long distance walker three months to complete at 10.5 miles a day – are showstopping locations such as the majestic peaks of Snowdonia, epic Cardigan Bay with its resident super-pod of bottlenose dolphins (the largest in Europe), and the sun-kissed, sandy beaches of Gower.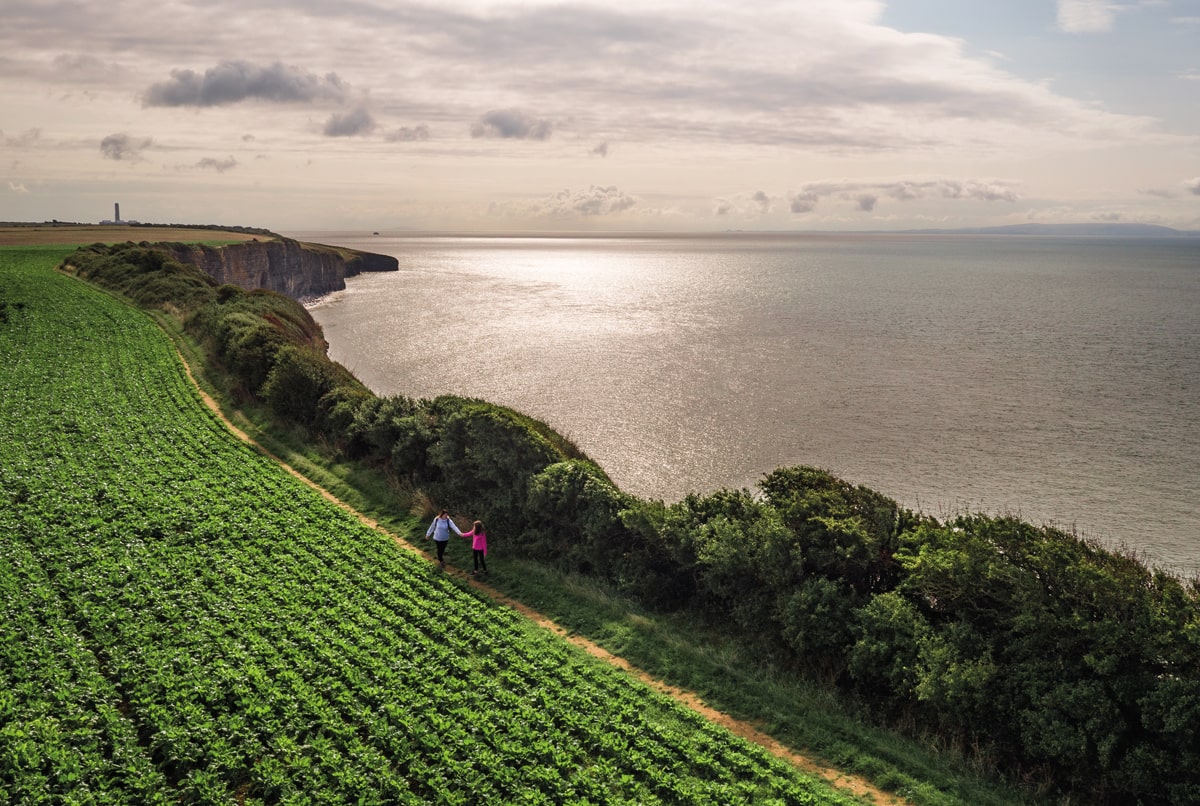 TAKE THE CHALLENGE
Some set themselves the challenge of walking the whole path at once, split into segments. Others take advantage of beautiful walks galore on day trips, short breaks and family holidays, with some sections available to cyclists, families with pushchairs, people with limited mobility and horse riders. Visitors are welcome all year round and the range of accommodation includes comfy hotels and B&Bs to back-to-nature glamping and camping sites. Monmouthshire-based Zoe Langley-Wathen, the host of the HeadRightOut podcast was the first woman to walk the path in its entirety in 2012. 'It took me 43 days to walk the 870 miles,' she says. 'It changed my life. I came back feeling more physically fit but also mentally healthy. It wasn't just about nature, wildlife or meditation but about pushing yourself. The Wales Coast Path is a great introduction to long distance hikes.'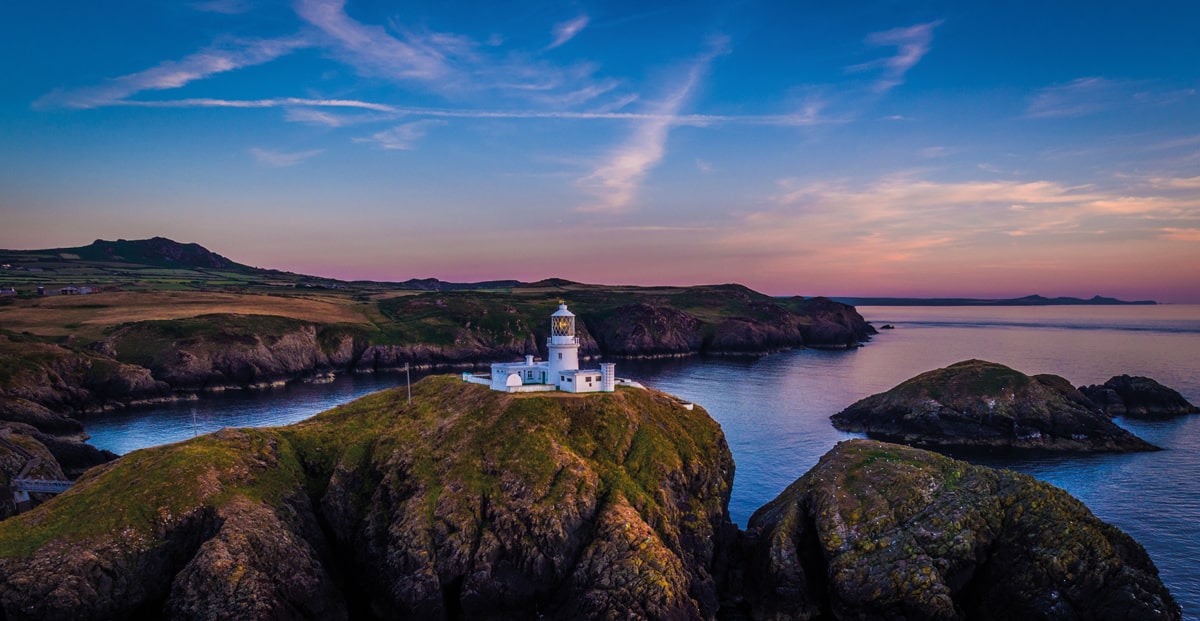 THE PATH AT 10
Undoubtedly one of the jewels in Cymru's crown, and looked after by Natural Resources Wales, the path continues to evolve and some exciting new initiatives mark the 10th birthday celebrations. Among them are 20 new walking itineraries on a heritage theme, designed in collaboration with Cadw, which manages historic sites in Wales. The walk from Flint Castle to St Winefride's in Holywell, North Wales, for example, leads from a meeting place for kings, through a medieval monastery to an ancient healing well.
Along similar lines, a new feature on the Wales Coast Path app will allow people to follow the path on their phones and track and record their distances. Users will be able to see diversions and other points of interest. Says marketing officer Eve Nicholson: 'The app will help you stay on the path to avoid wasting time getting lost. You'll also be able to keep track of your progress – handy for planning future visits.' Work is also under way to increase accessibility for people with mobility issues and pushchair users, and a pilot project in North Gwynedd will explore ways to achieve this, such as removing obstructions and replacing stiles with gates. Last, but certainly not least, Refill Cymru has installed 651 water refill stations along the Wales Coast Path to combat single-use plastic pollution. That really is harp music to our ears. Happy Birthday Llwybr Arfordir Cymru!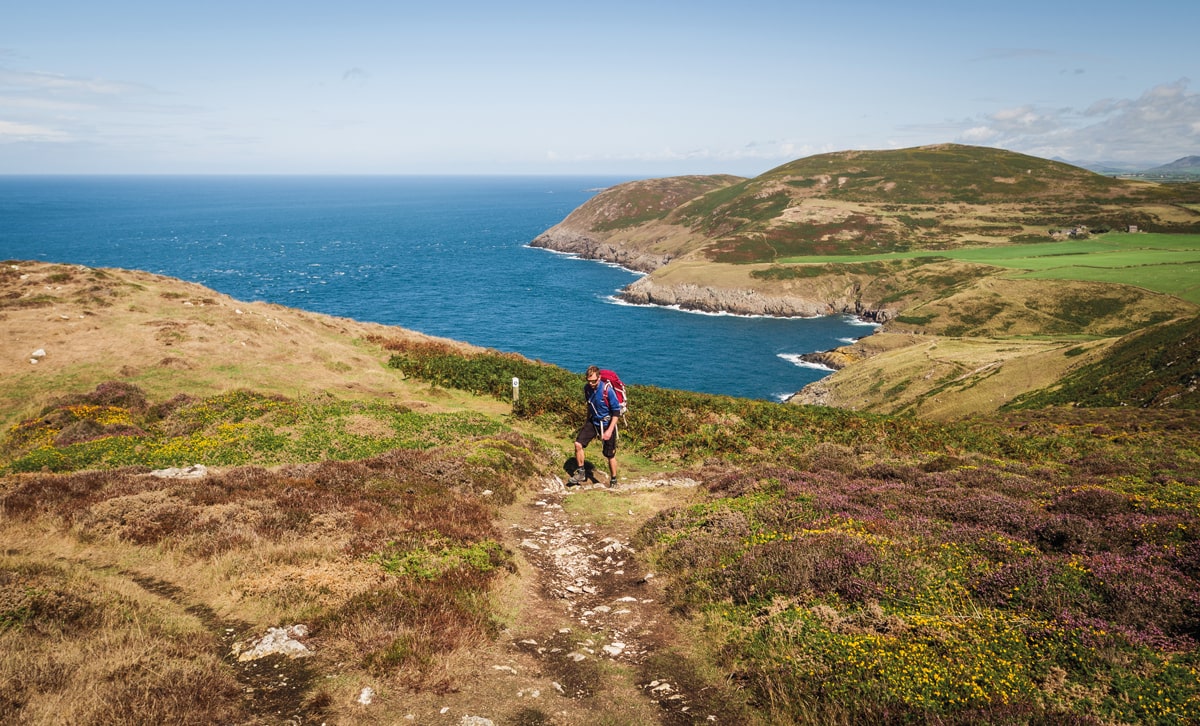 TOP 6 WALES COAST PATH FACTS
There are 100 beaches along the Wales Coast Path, 42 of them with Blue Flag status, more per mile than anywhere else in the UK.
The total rise and fall of the Wales Coast Path is 29,200m – nearly three times the height of Mount Everest.
In the summer months, 2,000 pairs of Sandwich terns can be seen at Cemlyn Bay on Anglesey – the only nesting colony in Wales.
There are 16 castles built along or close to the Welsh coastline.
There are 3,000 shipwrecks within 2km of the Welsh coastline, most of them underwater.
If you walked the circuit of the Wales Coast Path and Offa's Dyke Path National Trail along the border of Wales and England, the distance would total 1,047 miles. A 'big birthday' challenge perhaps?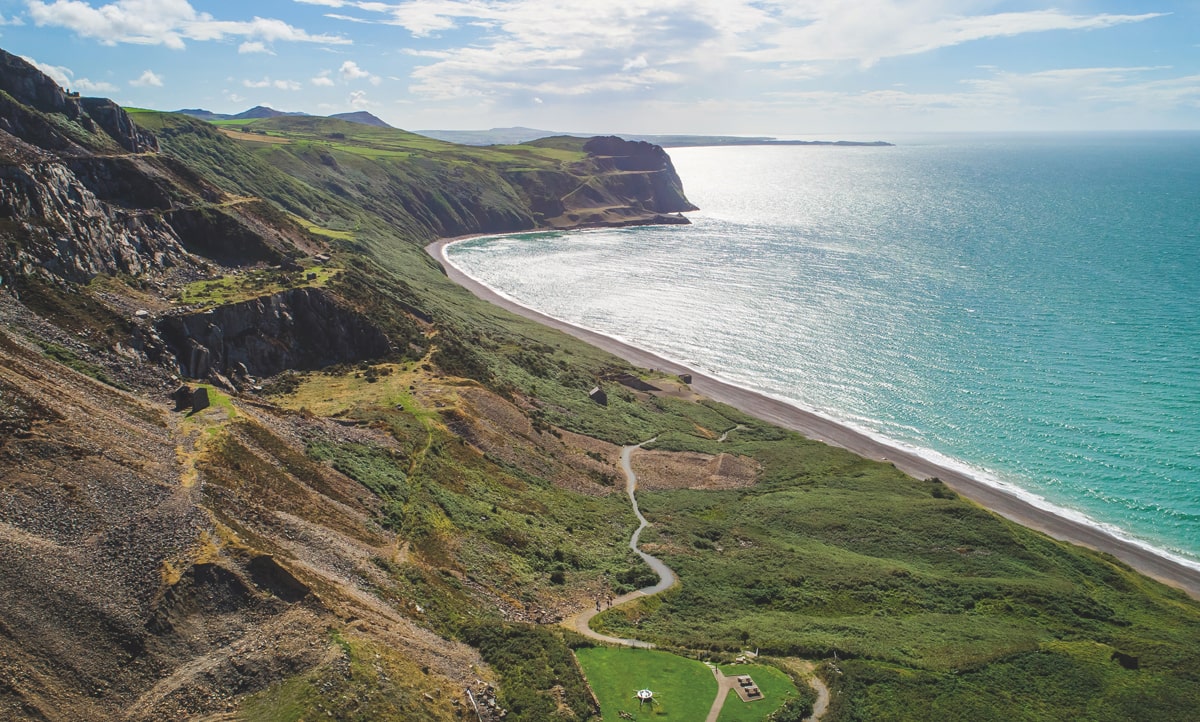 FIND OUT MORE ABOUT THE WALES COAST PATH
Inspired to plan a trip to the Wales Coast Path? Get ready to discover 10 best secret beaches in Wales, 10 best holiday destinations in Wales or plan a weekend on the Gower Peninsula. For more coastal inspiration pick up the latest copy of Coast Magazine.