Defying the odds, one man and his deaf and blind dog are set to walk 190 miles from one side of England to the other for charity. Words: Katie Avis-Riordan
'This is a love story about loyalty and devotion, about not giving up and making every precious moment count.'
These are the words of Michael Carter, the devoted owner of Basil, the Fox Terrier, who sadly went blind last year after developing glaucoma. But that is not stopping the coast-loving duo from continuing with their walking adventures.
'I decided that we could have one more big adventure together,' Michael, 55, from Essex, says. 'He has been the most wonderful dog, gentle and well behaved. He is a very appealing little character and seems to bring out the best in people.'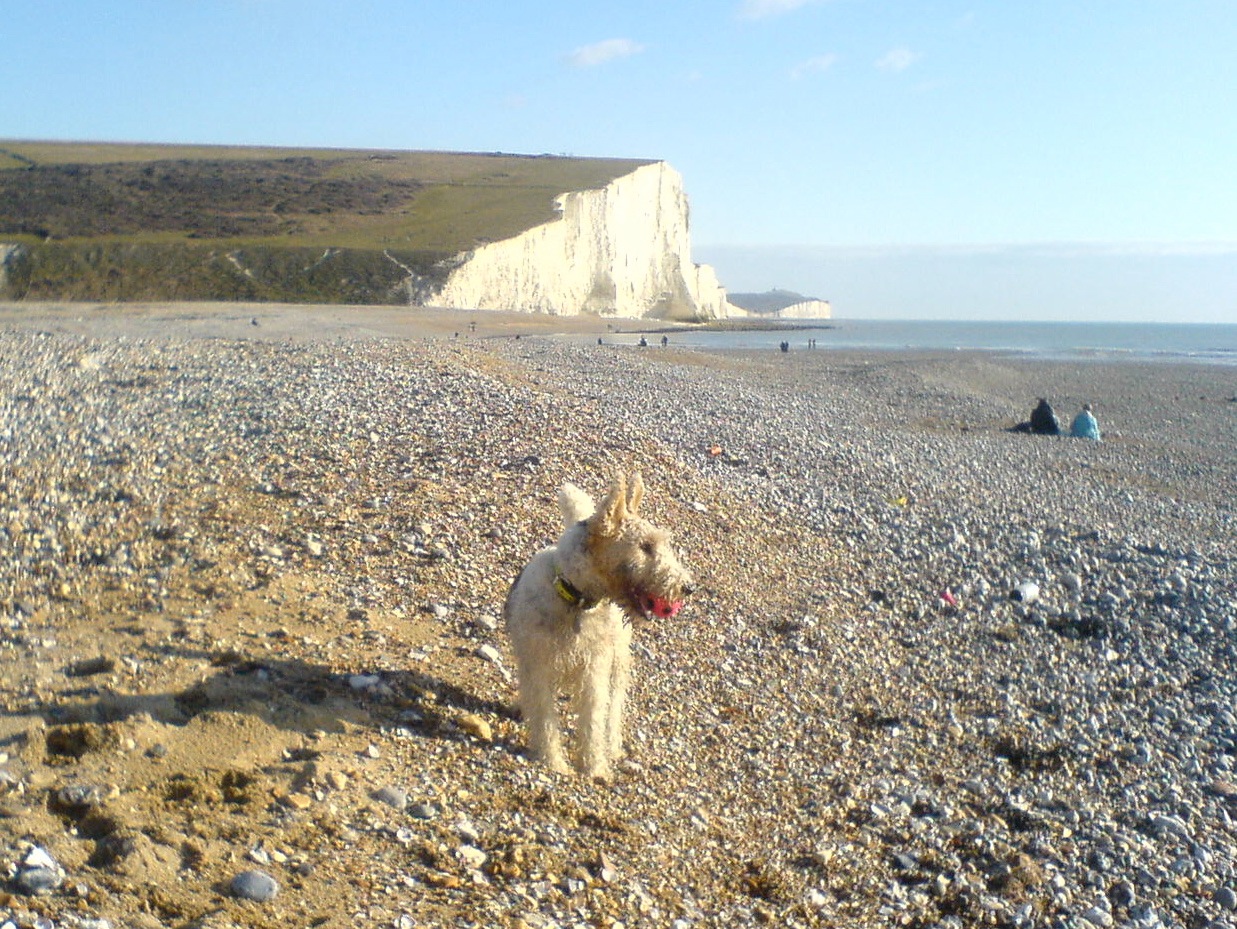 Basil enjoying the beach
The inspirational pair will embark on their challenging journey from the cliffs of St Bees on the Irish Sea to the fishing village of Robin Hood's Bay on the North Sea, to raise funds for their favourite charity, Dogs Trust.
Starting on 13 July, the two companions will attempt to complete the 190-mile walk in 16 days and raise £3,200 to help with re-homing the many unfortunate dogs who haven't had such a great start in life. They have raised about three quarters of their target so far.
When things get too hard for the little dog during the walk through three national parks, Michael will make use of a customised rucksack to carry Basil part of the way. They will end their endeavour with a celebratory dip in the sea.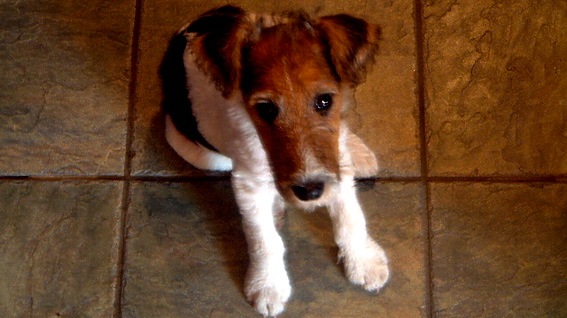 Basil as a puppy
'The bond between a dog and an owner is very special and we are sure that Michael and Basil's wonderful friendship will help make the challenge a fantastic experience for them both,' a Dogs Trust spokesperson says. 'Dogs Trust relies solely on donations from the public so Michael and Basil's hugely generous efforts will go a long way to helping us care for over 17,000 dogs each year.'
To donate, visit Michael and Basil's Just Giving page at justgiving.com/michael-carter14. You can also keep up with Basil's adventures via his blog basilsadventure.com. And you can view a slideshow of his pictures at vimeo.com/165258040.
Read about more coastal walks here, and watch out for 'Walk of the Month' in the magazine.