Photo credit Visit Northumberland
The spacious county of Northumberland has one of the most dramatic coastlines in Britain – here are our recommendations for some great hotel stays by the sea there.
The Northumberland coastline offers nearly 40 miles of uninterrupted sandy beaches that are empty and wide. With 70 castles to explore, the second largest protected Dark Sky Park in Europe and an Area of Outstanding Natural Beauty designation, there are so many ways to enjoy it over a long weekend or a summer holiday. While you might choose to watch the sun set on a balcony overlooking the beach in a tiny fishing village famous for gin smuggling 200 years ago, you could just as easily luxuriate in a copper bath in a cosy inn that's five minutes from the beach, after a day of puffin and grey seal watching. Whether you crave a smart retreat or a quirky bolthole in which to unwind, relax in nature and recharge, we've rounded up our favourite hotels on this spacious part of the coast.
1. For… Saints and saviours
The Bamburgh Castle Inn, Seahouses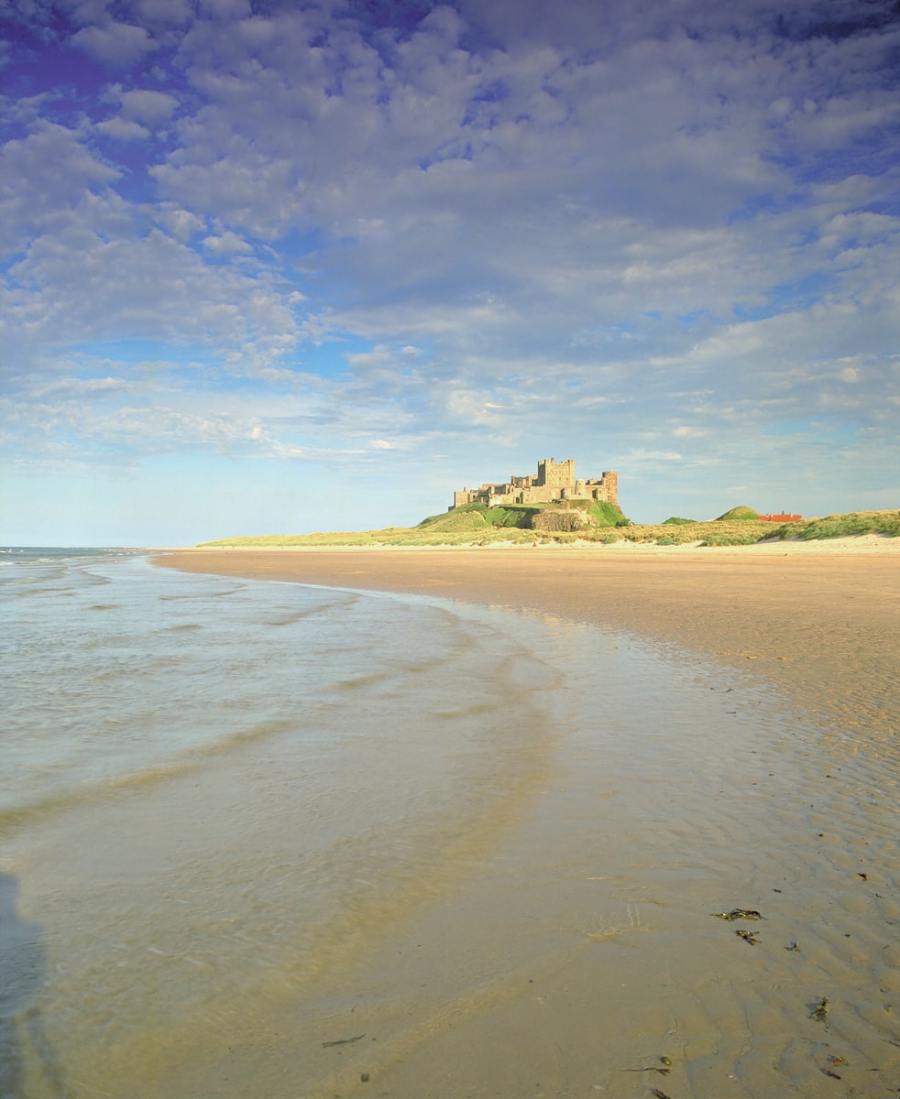 Why here? Award-winning and friendly, The Bamburgh Castle Inn overlooks the harbour in the atmospheric fishing village of Seahouses. With distant views of Bamburgh Castle, the airy rooms with sea views and balconies welcome everyone from walkers to divers. Gateway to the Farne Islands, home to Saint Cuthbert in 678AD and heroine Grace Darling in 1838, regular boat trips from Seahouses allow you to visit the grey seals and puffins that are a highlight of the area.
How much? From £90 B&B per room per night.
How to book? Call 01665 720283 or go to inncollectiongroup.com/bamburgh-castle-inn.
2. For… Country house comfort 
Newton Hall, Newton-by-the-Sea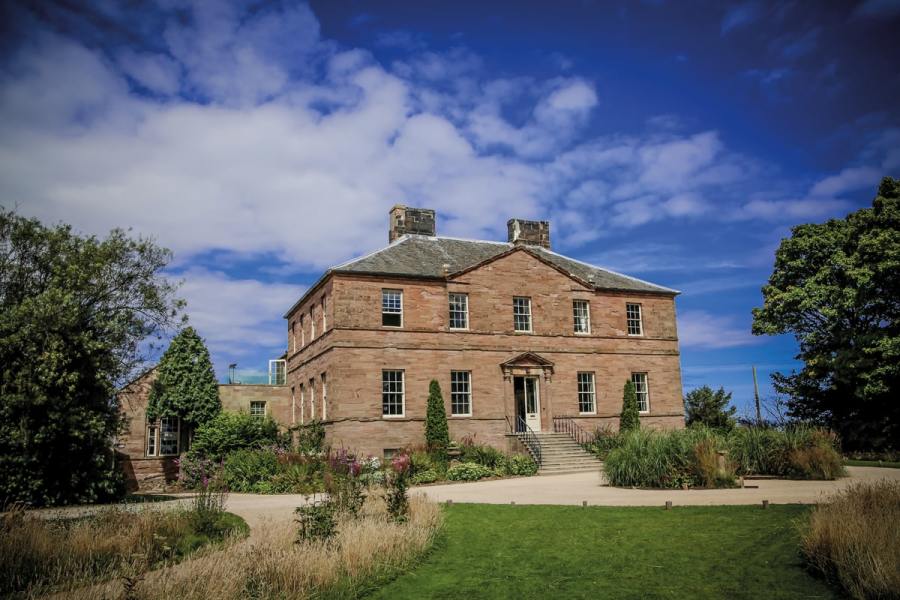 Why here? Sitting amidst National Trust land at Embleton and Newton Links, Newton Hall is an 18th century Georgian mansion transformed into a boutique hotel-by-the-sea, with four poster beds, private roof terraces and roll-top baths. Close to Alnwick, it's popular for cool weddings and is just a 10-minute drive to the causeway to visit the Holy Island of Lindisfarne (check the tides before you cross though), where the Vikings first raided Britain in the 7th century.
How much? Prices start from £198 B&B per room per night.
How to book? Call 0191 9337409 or go to newton-hall.com.
3. For… Heritage boats
The Commissioners Quay Inn, Blyth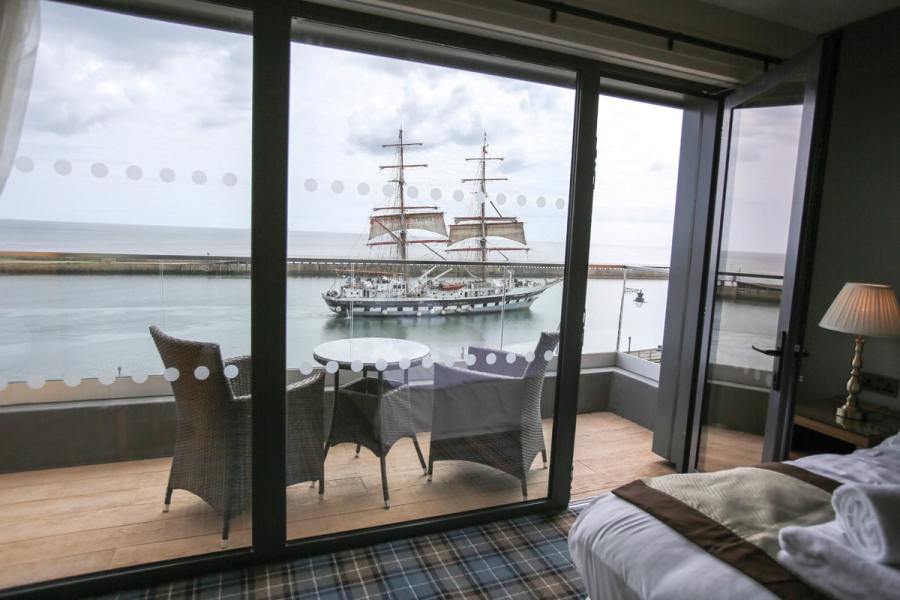 With a recent regeneration project underway and an impressive harbour redevelopment, Blyth is a town on the up. The Commissioners Quay Inn, on the buzzing quayside with spectacular sea views, is a great base to explore the pier, the 2.8-mile sandy beach, and the quirky promenade. Don't miss the Blyth Maritime Festival on the first weekend in June, which features heritage boats, tall ships and live music.
How much? From £80 B&B per room per night.
How to book? Call 01670 335060 or go to inncollectiongroup.com/commissioners-quay-inn.
4. For… Castle life
The Cookie Jar, Alnwick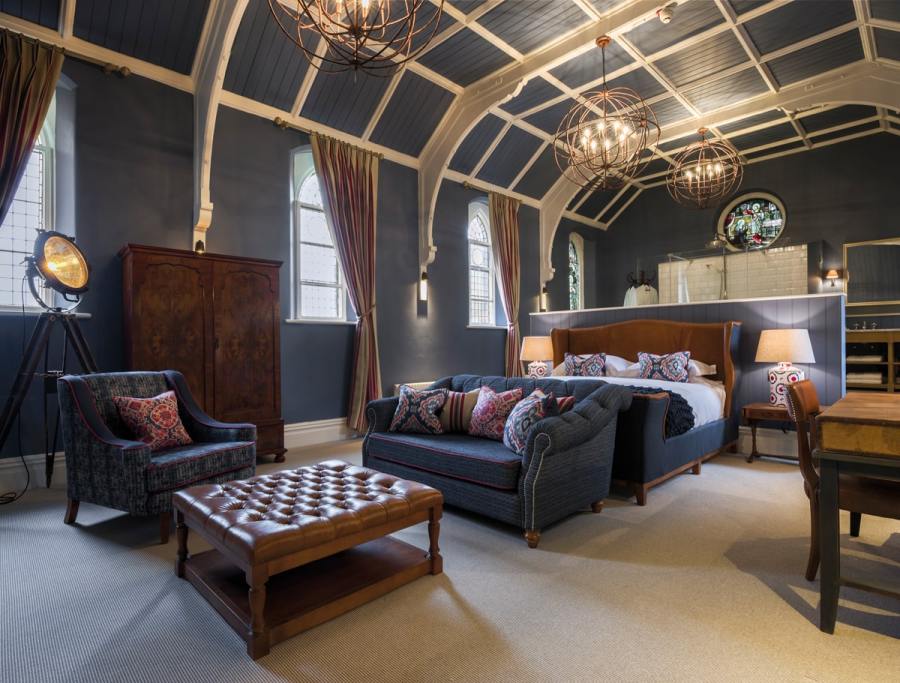 Why here? A seven-minute drive to the beach, this former convent housed in an elegant sandstone building has been converted into an 11-room boutique hotel. On a cobbled street overlooking iconic Alnwick Castle, you're just a short walk from the 12 acres of magnificent Alnwick Garden, brainchild of the Duchess of Northumberland and home to the world's largest Taihaku cherry tree orchard and treehouse restaurant. Put your feet up in 'The Mother of all Superiors' suite (right), once the chapel of the convent with original stained-glass windows and a giant bath where the altar used to be.
How much? From £185 B&B per room per night.
How to book? Call 01665 510465 or go to cookiejaralnwick.com.
5. For… Beach bunnies
Beadnell Towers, Beadnell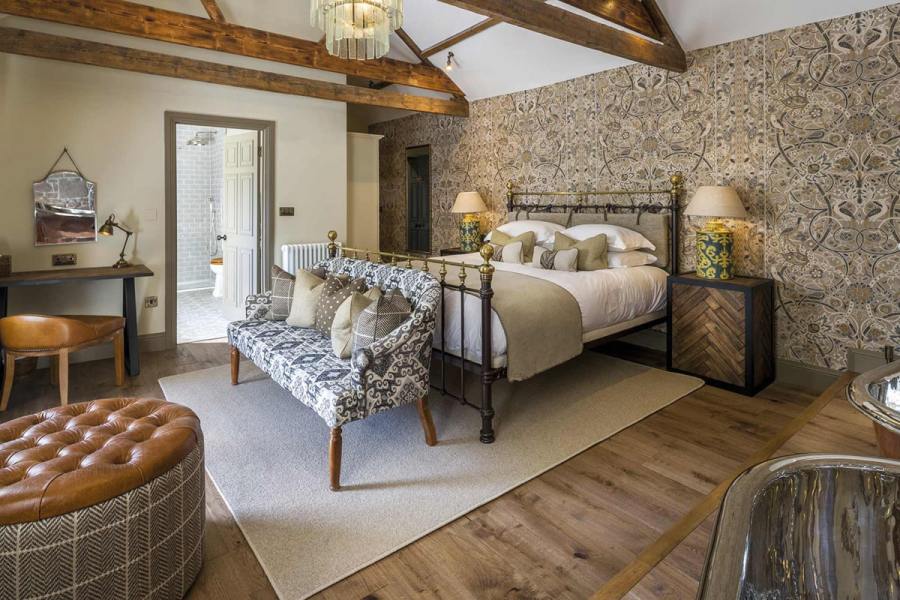 Why here? A historic Grade II listed building, Beadnell Towers has recently been refurbished into an acclaimed 18-bed boutique hotel in this tiny former fishing village, which has a population of only 500 and was named one of the coolest postcodes to move to in 2022 by The Times. Dune-backed beaches offer all types of watersports to engage in, from surfing to kitesurfing. Relax after a day's activities in a cast-iron or copper bath in this high-end but cosy retreat.
How much? Prices start from £99 B&B per room per night.
How to book? Call 01665 721211 or go to beadnelltowers.co.uk.
6. For… A sprinkling of magic
Hallow & Crux, Alnwick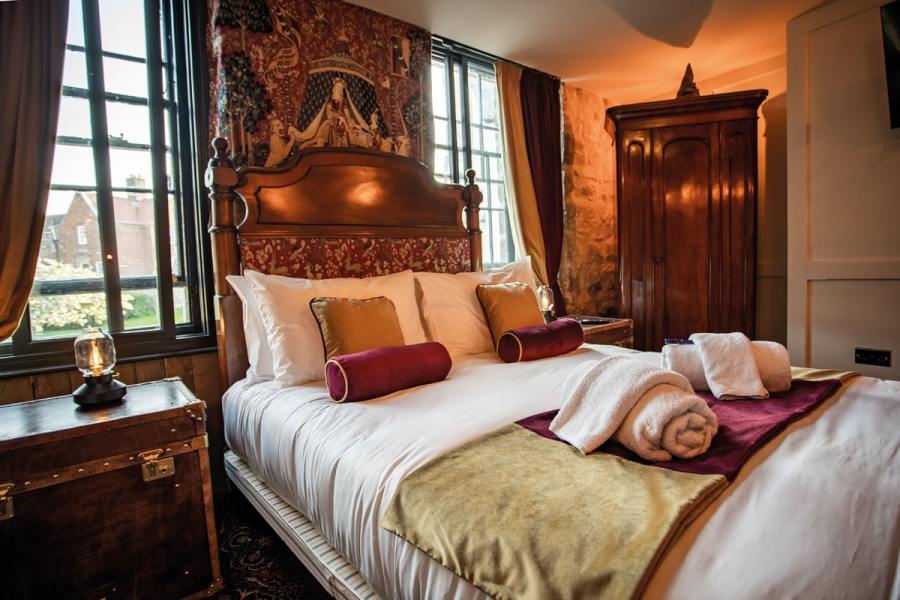 Why here? Dating all the way back to 1630, Hallow & Crux offers four recently refurbished luxury rooms within the town walls of historic Alnwick – home to the famous castle where the Harry Potter movies were filmed and next door to the Dirty Bottles pub (don't touch cursed bottles!). The rooms are kitted out with roll-top baths, Victorian décor, candlelight and tapestries and are next door to an award-winning dining room with roaring fires. Three miles from Alnmouth beach, it's a magical base for exploring the Northumberland coast.
How much? Prices from £170 per room per night on a B&B basis.
How to book? Call 01665 606193 or go to hallow-and-crux.co.uk.
7. For… A grown-up hideaway
St Valery, Alnmouth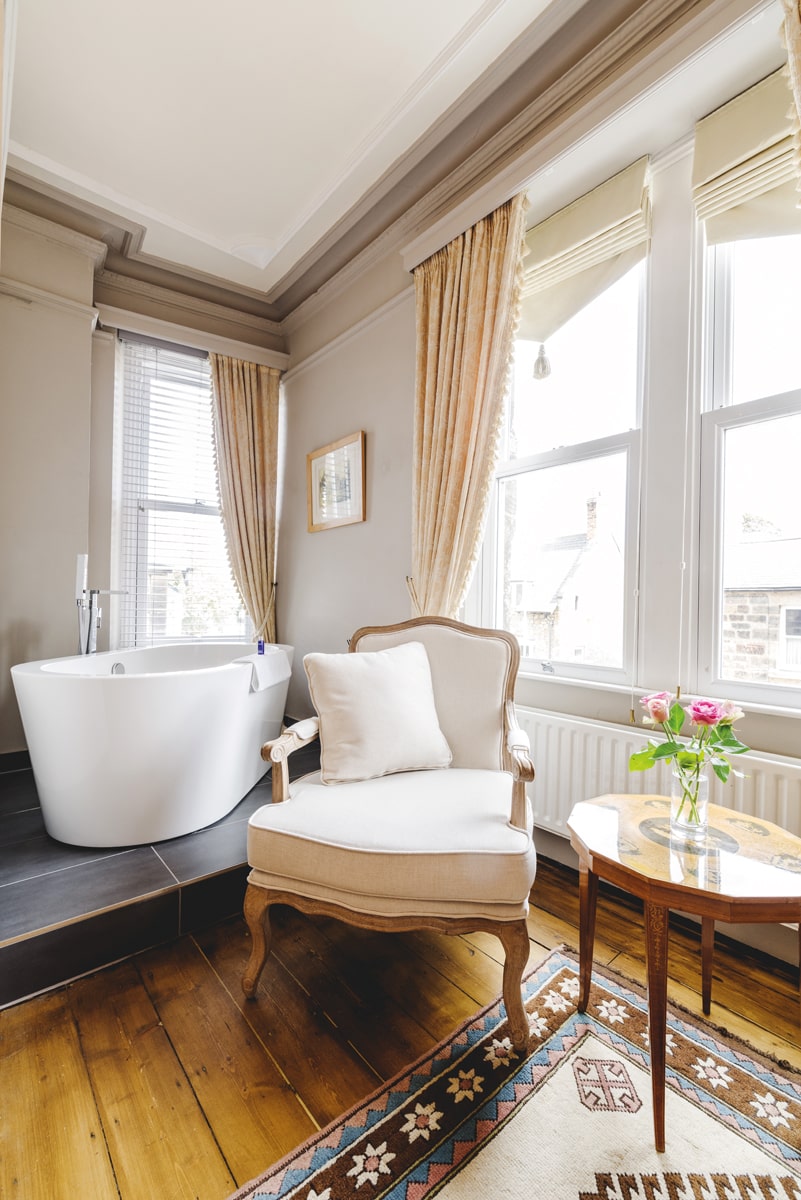 Why here? This boutique B&B in the cheery town of Alnmouth, famed for its pastel-painted houses and wide stretches of white sand, is a beachside haven for grown-ups. With only four rooms, and statement bath-tubs made for two, it's intimate and romantic. Alnmouth beach offers lovely walks and is also popular with kitesurfers. Don't miss a visit to The Old School Gallery (theoldschoolgallery.co.uk) to browse artworks made by local artists.
How much? Prices from £170 on a B&B basis, per room per night.
How to book? Call 01665 833123 or go to stvaleryalnmouth.com.
8. For… Smuggling history
The Fishing Boat Inn, Boulmer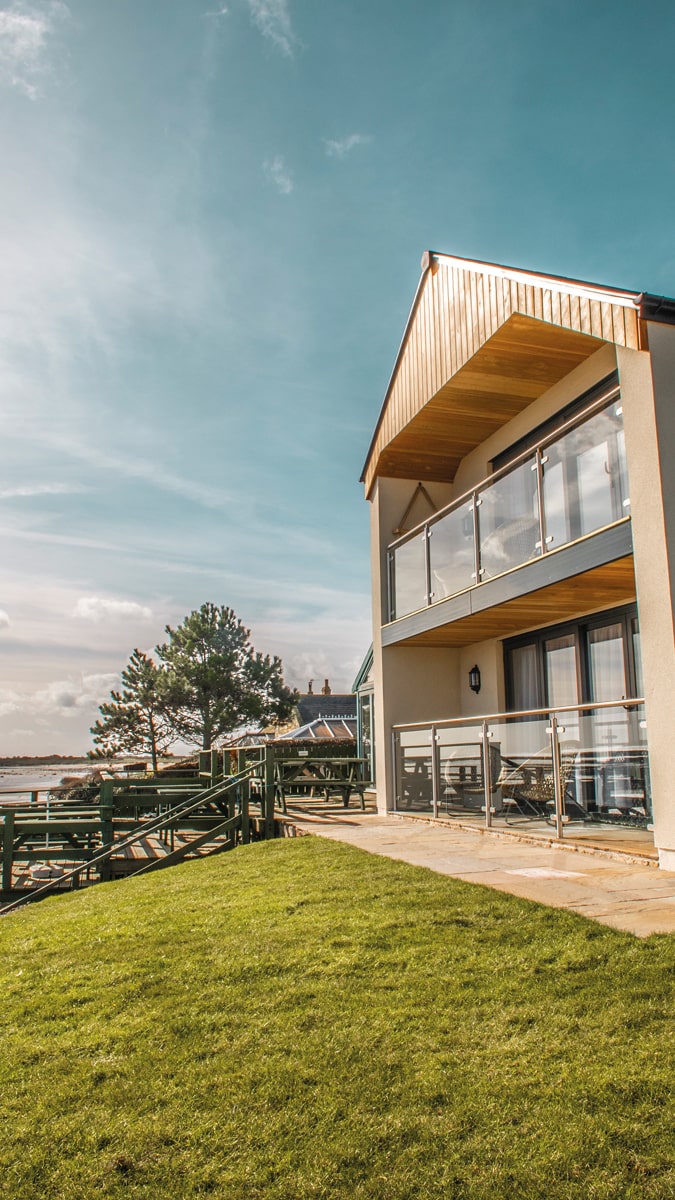 Why here? The gin smuggling capital of England around 200 years ago, The Fishing Boat Inn has captured the perfect beachfront spot in the tiny, tranquil fishing village of Boulmer. Stay in one (of three) stylish, comfortable rooms with balconies overlooking the beach – and don't miss the fish restaurant which is housed in the conservatory with spectacular North Sea views. In the warm weather, the beer garden on the beach is an idyllic spot to watch the sunset.
How much? Prices start from £180 B&B per room per night.
How to book? Call 01665 577750 or go to thefishingboatinn.com.
9. For… Intimate luxury
The Joiners Arms, Newton-by-the-Sea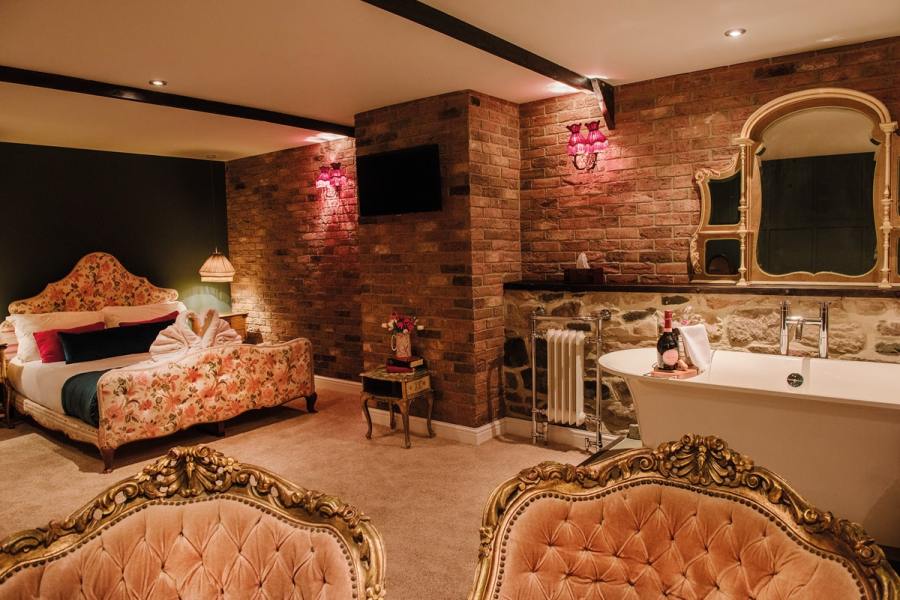 Why here? Eclectic with a luxurious bohemian vibe, The Joiners Arms is a village inn with five rooms in the heart of the coastal village of Newton-by-the-Sea, which is a 10-minute walk from a sandy beach with fine views to Dunstanburgh Castle. The area is renowned for bird-watching with a freshwater nature reserve just 80m from the shore. The five rooms at The Joiners Arms are all individually designed and include statement bath-tubs and a boudoir atmosphere. Fun and sexy.
How much? From £190 B&B per room per night.
How to book? Call 01665 376112 or go to joiners-arms.com.
10. For… Stepping back in time 
The Walls, Berwick-upon-Tweed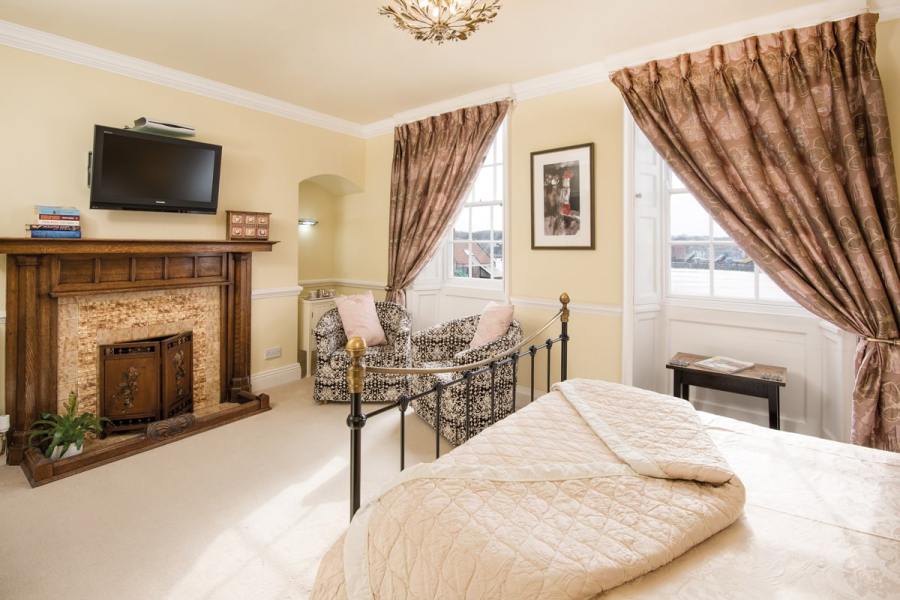 Why here? Perched on the 'Edwardian walls' in the tranquil heart of this historic border town, the light and airy period townhouse overlooks the River Tweed, providing a boutique B&B experience. Walking along the Elizabethan town walls, a mile and quarter in length and built in 1558 to keep out the marauding Scots, is a great way to explore the town's history and take in the stunning views over the wide sandy beach and the Tweed Estuary with its colony of mute swans.
How much? From £115 on a B&B basis per room per night.
How to book? Call 01289 330233 or go to thewallsberwick.com.
Inspired to plan a getaway break to Northumberland? Discover 10 best things to do on the Northumberland coast or our weekend guide to Alnmouth. Pick up the latest copy of coast magazine for more travel coastal travel ideas.