coast editor Alex Fisher discovers a stunning coastline teeming with wildlife and great seafood. Photographs: Charlie Philips; John Hunt Photography; Moray Speyside Tourism; Alex Fisher
Rich Pictish history and culture still runs through the veins of Moray Speyside, whose coastline travels along the Moray Firth from Forres to Buckie. In Burghead you'll find the site of the largest Pictish fort in existence and many carved standing stones pepper the landscape as a reminder of the original inhabitants of Northern Scotland who ruled this area before the Vikings. Macbeth's men of Moray hailed from here, and stories, myths and legends weave through the area in a palpable fashion, kept alive by the strong communities who come together for the annual Clavie (fire festival), travel across the water for traditional céilidhs and compete in the Cullen Skink World Championships.
From spring and throughout the summer the air is thick with the coconut scent from golden-yellow flowers of the gorse bushes that thrive near the crystal clear sea. The sparkling waters are home to the largest bottlenose dolphins in the world and members of the resident 200-strong pod are often seen from the shore. Tourism is still a relatively new industry for this region, so the roads are quiet, parking free and eating out much cheaper than many other parts of the British Isles. And when we visited the sun shone every day, while London was drenched by downpours, disproving the adage that it's always wet in Scotland…
Friday 12pm
WARM WELCOME
When I arrive in Burghead the sky is a dazzling blue. I easily find my accommodation – a beautiful house named The Millie – sitting on the end of this peninsula with great views out to sea. After a warm welcome from owner and local lass Ruth Scott, she takes me to her nearby café, The Bothy, for lunch.
1pm
THE PERFECT LUNCH
The sun is shining and we sit outside. Although you can't see the sea from The Bothy, there is a screen inside showing what is happening in the nearby ocean. The menu is simple, inexpensive and based around local produce. I order the langoustines, which are served with a chunk of granary bread and a green salad. I couldn't imagine a more perfect meal. The langoustines are plump and tender, the best, I can safely say, I've ever eaten (facebook.com/BothyBurghead).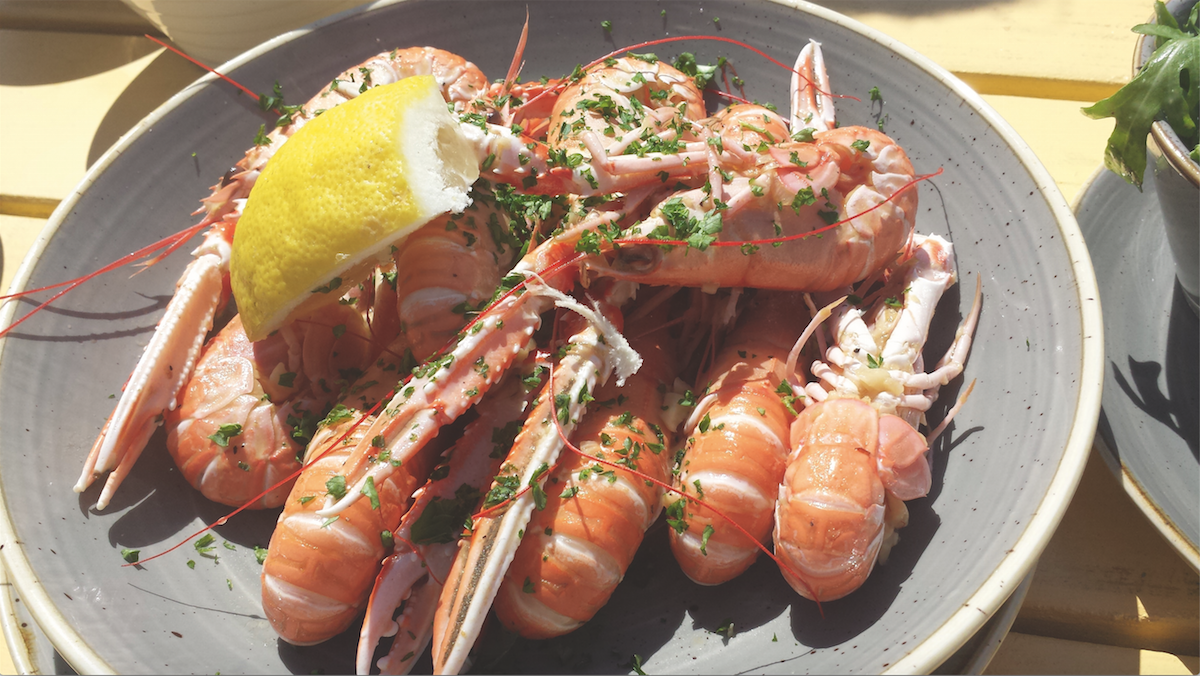 2pm
CYCLING HEAVEN
Moray is a brilliant place for cycling; there are lots of off-road, family-friendly paths, plenty of full on 'Monster-trails' for mountain bike lovers and, even on the open road, drivers seemed particularly patient with cyclists. The National Cycle Route 1 runs through Moray on its way from Aberdeen to Inverness and the coastal cycle route links with this to Lossiemouth. This is where I head to meet up with Chris, from Bike Revolution, for a guided ride around the area. As well as hiring bikes, this offshoot of outdoor educational charity Outfit Moray, also runs bike maintenance classes and sells refurbished bikes. It's clear that Chris is passionate about cycling and is keen to get out on the road. We cycle out of Lossiemouth and head for nearby Lossiemouth Woods. This pine woodland runs right down to the sea, where you'll see WW II defences littering the sands. Rows of concrete anti-tank cubes weave between the trees, now camouflaged by moss and lichen, their colour blending with the pines, as if reclaimed by the forest (bike-revolution.co.uk). That evening I relax back at The Millie, catching some rays, as, to my delight, dolphins leap in the harbour below. I walk down to the shore with a glass of wine in my hand and watch in wonder as these huge mammals leap out of the water while the sun sets.
Saturday 10am
LIGHTHOUSE TOUR
When the Covesea Lighthouse, which lies to the west of Lossiemouth, was decommissioned, the local community pulled together to buy it. Led by some extraordinary women who invoked the power of a community purchase order, the campaign gained the support of the local RAF station and eventually received government funding not just to buy the building, but to make it safe for the public to visit. Although only open on Saturdays in the warmer seasons, you can call and make an appointment for a tour for up to eight people at any time of the year. The view from the top is wonderful – well worth the climb up 145 steps (covesealighthouse.co.uk).
Saturday 12pm
A HEARTY LUNCH
The Harbour Lights Café & Bistro Restaurant is a hugely popular place overlooking the marina in Lossiemouth. Specialising in local food and down-to-earth cooking, it serves everything from tattie scones and Cullen Skink to black pudding scotch eggs and locally smoked haddock and salmon. I chose pan-seared scallops served with black pudding and bacon, and found I'd ordered a hearty meal, rather than a starter. These are not the tiny scallops I'd become accustomed to down south, they were, in fact, the biggest scallops I'd ever seen. I barely had room for anything else, but did try a little Cullen Skink (a smoked fish, potato and leek chowder), which was light, well-seasoned and delicious. Soups are around £5 and main courses around £12 (theharbour-lights.co.uk).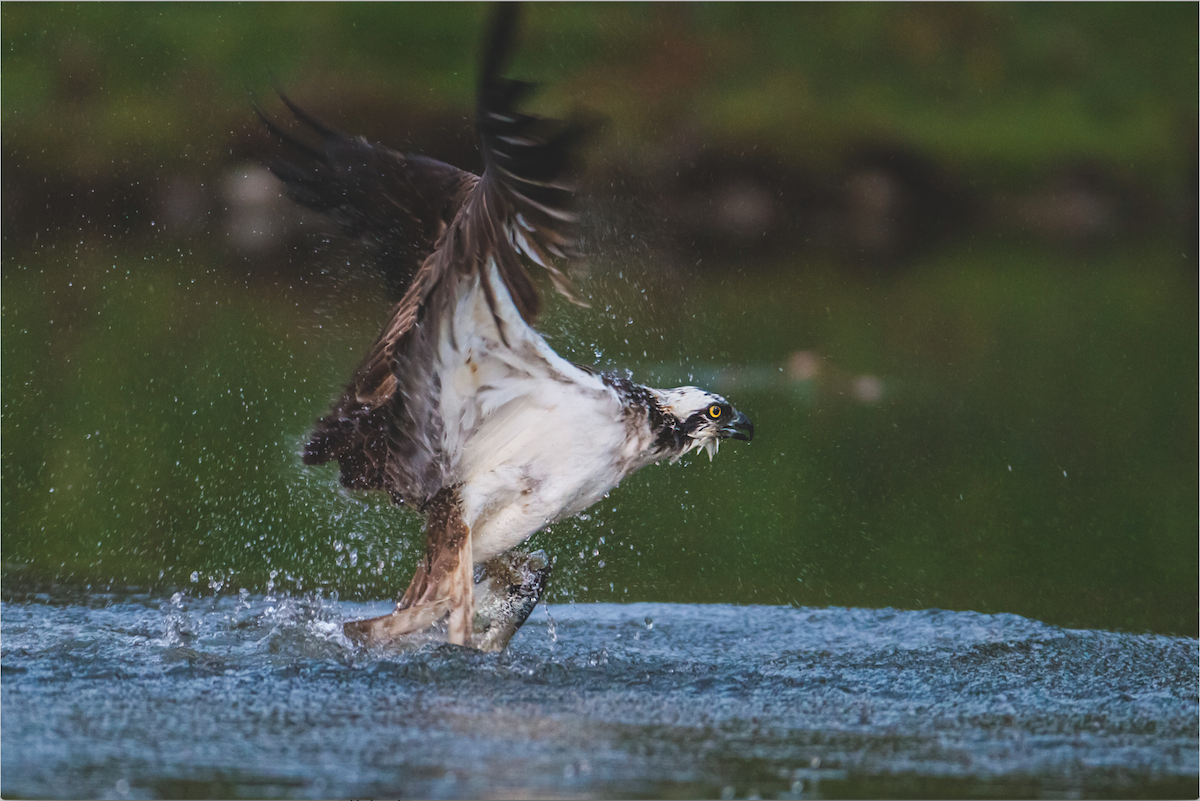 3pm
OUT TO SEA
I head over to Findhorn to meet with Pippa from North 58 Sea Adventures for a RIB boat ride around the coastline. When I arrive Pippa is positively glowing; the BBC is on the phone asking for her footage. She'd spent the previous night with a small pod of orca, a few miles into the Moray Firth, and everyone wants to hear about it. The area abounds with wildlife, as well as seals, dolphins and, if you are lucky, minke whales, basking sharks and orca, it is also an important area for seabirds. Pippa takes me out to see the colonies of cormorants and gannets. Wildlife trips cost £30 per adult, £25 per child (north58.co.uk).
7pm
FINE DINING
The Knockomie Hotel offers fine dining in four acres of beautiful gardens. A romantic location, the 19th-century house is popular with couples and when I visited they were offering a supper menu of two courses, plus a bottle of wine, for a very reasonable £49.50 for two. I mixed and matched from all the menus, and began with a starter of marinated monkfish carpaccio served with a broad bean and chorizo salad. I followed this with excellent seared salmon served with a red pepper coulis. Despite my luxurious surroundings all of the main dishes were under £20 (knockomie.co.uk).
Sunday 10am
DOLPHIN CENTRAL
The Scottish Dolphin Centre is a great place to take a family and expand your knowledge of these special mammals. As well as a dry dive audio-visual installation that takes you from the river out the sea, there is land-based dolphin watching at the mouth of the River Spey. From 1 April it's open seven days a week, 10.30am to 5pm, but closed for the winter from November to February, and open weekends in March.
Entry is free but donations are most welcome (wdcs.org).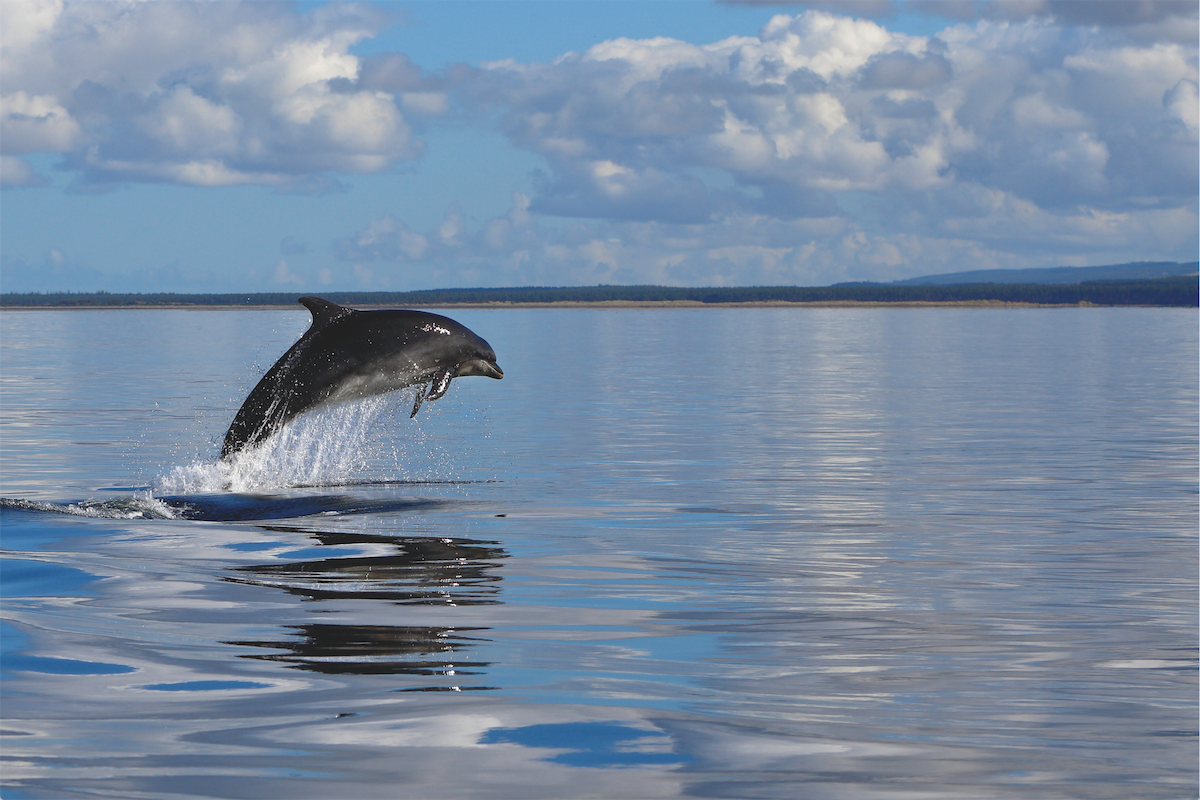 Sunday 1pm
AWARD-WINNING CULLEN SKINK
Rockpool is a great little café, full of amazing homemade cakes, tucked away in pretty Cullen. As well as serving excellent fish and chips, it offers award-winning Cullen Skink, which at £5.25 a bowl, including granary bread and butter, is an absolute bargain! I couldn't resist trying the homemade cheesecake as well, which was truly scrumptious (rockpool-cullen.co.uk).
3pm
EXPLORE AN ECO-VILLAGE
Moray Speyside is a rich and varied area and in amongst the pretty villages and fishing towns, there's also a world-renowned eco-village. Findhorn Community has attracted visitors and volunteers from all around the world since its inception more than 50 years ago, and is well worth a visit if you have any interest in sustainability, gardening and environmental issues. Many rockstars and actors have visited or performed at its beautiful Universal Hall, where they now have concerts and events which are open to the public. From May to September the visitors' centre is open from 9am to 5pm Monday to Saturday and 1pm to 4pm Saturday and Sunday (findhorn.org).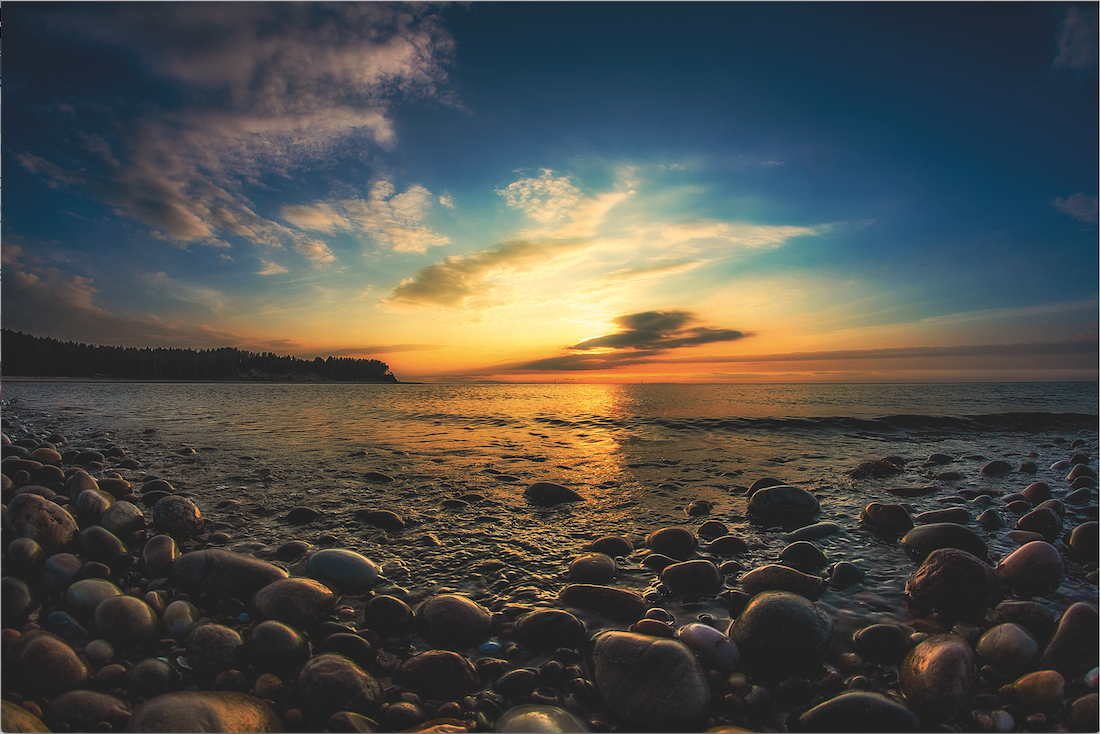 6pm
SUNSET OVER THE WATER
The Kimberley Inn has stunning views across Findhorn Bay. It was warm and sunny when I visited and I was lucky enough to get a table outside. I could hear the waves lapping on the shore while tucking into a delicious seafood platter made up of both fresh and smoked fish from the area. Kayakers paddled and small fishing boats pootled on by. The barmaid told me you can camp in the forest across the water, take a boat out, then pitch up for the night in the uninhabited woodland. Now there's another reason for me to return (kimberleyinn.com).
For more guides to weekends away by the sea, click here or pick up a copy of the magazine.
NEED TO KNOW
STAY AT…
coast stayed at The Millie, a beautiful three-bedroom house in Burghead. A week in low season is £595 high season £895, to book go to holidaylettings.co.uk (the property ID for The Millie is 193694). West Beach Caravan Park, open from Easter until the end of October, offers wagons (sleeping two) for £80 per night in high season with offers in low season. Glamping Dub Boxes (VW) Daphne and Dougal, sleeping two, are £60 a night (westbeachcaravanpark.co.uk)
HOW TO GET THERE
The nearest airport is Inverness, which can be reached by easyJet, flybe and British Airways from London, Manchester, Dublin and Birmingham.
For more information about the area visit morayspeyside.com.
For more guides to weekends away by the sea, click here or pick up a copy of the magazine.