With a strong maritime heritage, beautiful nature reserves and a seafood industry over a thousand years old, Essex has plenty to offer the cultural visitor, editor-in-chief Alex Fisher discovers
For some people, the county of Essex has become synonymous with the TOWIE TV show, and conjures up images of manicure bars, bling and perfect teeth. Of course, there's nothing wrong with this, but there are other sides to this coastal county that have had less coverage over the past decade. In this trip, I leave the beaten track with an aim of discovering its history, culture and wildlife. Whether it's a breeding seal colony, a vast flock of avocets, or native oysters that were in global demand back in the Roman times, there are still places in this busy, bustling county – which sits just east of London – where things haven't changed quite as much as you might expect. Here, you can still recognise the landscape that Constable made so famous in his paintings, stroll around the house where the captain of the Mayflower resided or witness fishing methods that have barely changed for hundreds of years.
FRIDAY PM
2pm A PLACE TO STAY
If you are looking for a base from which to explore the Essex coast, you'll be hard pushed to find a better location than The Pier Hotel in Harwich. Sitting right on the quayside in this historic coastal port, this friendly AA 4-star hotel has 14 bedrooms across two neighbouring buildings, a bar and a swish two AA Rosette restaurant with great views over the water. Decorated in a contemporary style, with nautical touches reflecting the town's heritage, it has all mod-cons you'd expect, with free Wi-Fi, a mini bar, complimentary soft drinks and snacks and parking. More unusually, there is a desk in most rooms, reflecting the fact that Harwich, with around 14 ferry crossings to Holland a week, is still a vibrant centre for business. Rooms start from £140 a night (01255 241212, milsomhotels.com/the-pier.)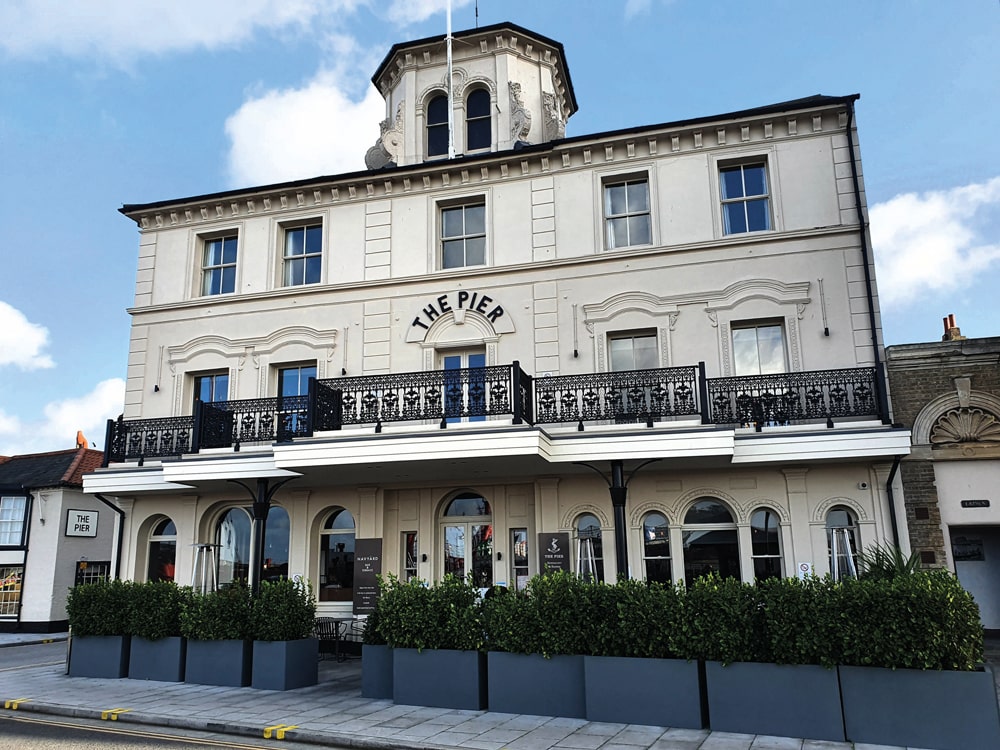 3pm MARITIME HERITAGE
Anyone interested in British nautical history will be well aware of the significance of Harwich. As the only safe anchorage between the Thames and the Humber, it is thought to have been the port from which the Mayflower launched and was where its captain, Christopher Jones, lived. I head out to follow the Maritime Heritage Trail, which guides me around the town's significant buildings, such as Jones's recently refurbished house and the Low Lighthouse Maritime Museum, built in 1818. The name Harwich was derived from the Old English words for a military settlement, and it became a navy base in 1657. Heavily fortified, Harwich played an important military role for hundreds of years, from the Napoleonic Wars right up to WW II when it assembled fleets for the Dunkirk evacuation. Although there is no longer a naval presence here, the fortifications can still be visited (mayflower400uk.org and historicharwich.co.uk.)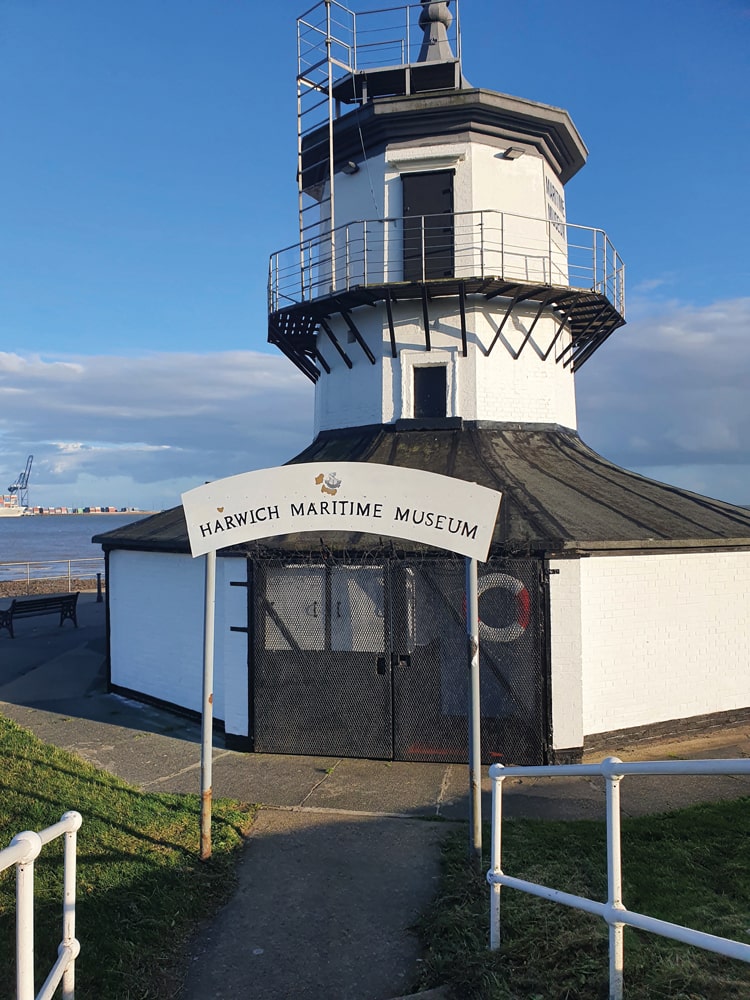 6pm SEAFOOD SUPPER
After a day exploring the town, I was really looking forward to a meal back at my hotel. I'd booked my table to coincide with sunset, as the first-floor restaurant has a great view over the water. Although there are vegetarian and meat dishes on the menu, with all the local seafood in the area, I was sticking to fish. When in Essex, it's great to start a meal with the local oysters, and here they came from Colchester and were served simply with shallot vinegar and lemon, just how I like them. I followed this with a generous Harwich Lobster, gently grilled with fries and a herb salad. To accompany my meal I was pleased to find The Pier serves Picpoul de Pinet by the glass, great with any kind of fish or seafood. The timing was perfect and, as my lobster arrived, the sky was streaked with pink and the sun a golden orange glow on the horizon. A perfect end to a fascinating day. Starters are priced from around £7 and mains from £15. Lobsters are between £32 to £42. There is also a great cider, leek and bacon mussel dish for £8.50 and a Harwich crab rarebit for £12. To book, call the hotel on 01255 241212.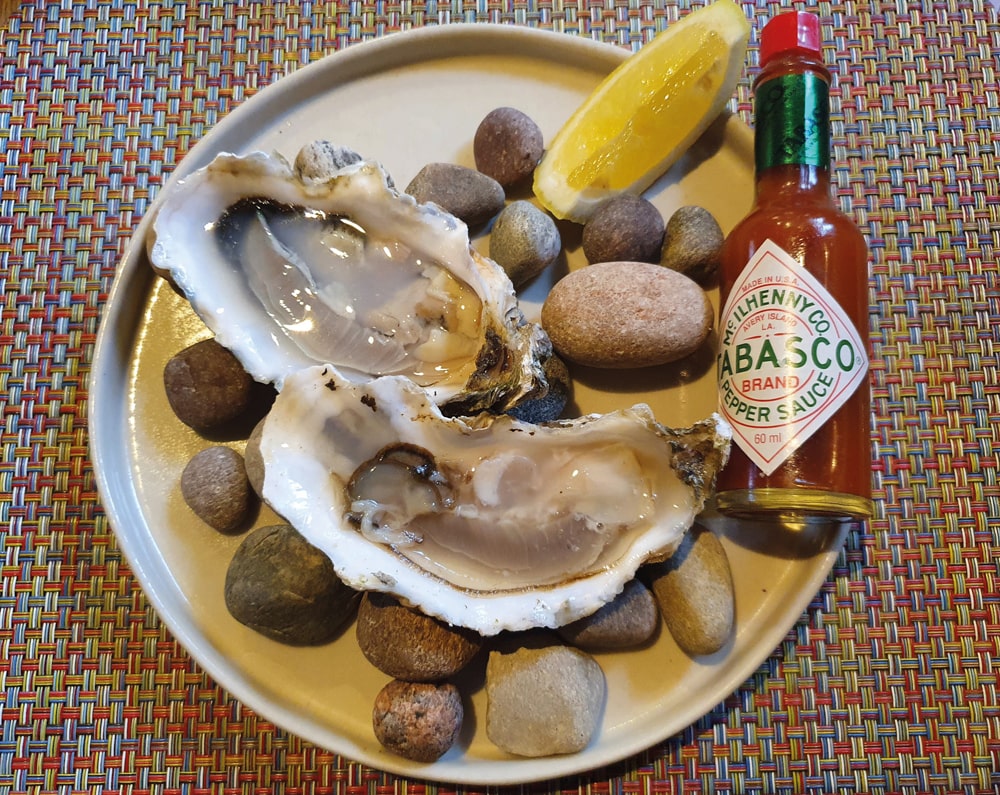 SATURDAY AM
7am THE WORLD IS YOUR OYSTER
If you want to go out with the fishermen, you need to get up early. It was still dark when I rose, and cold, but I needed to be at Mersea Island by 8am for the tide. The oyster industry on Mersea Island has been running for hundreds of years, and Dale Belbin from Belbin Native Seafood had kindly offered to take me out on his boat and show me his beds. This fragile industry has faced many challenges, most recent being the complications that Brexit brought and the additional paperwork, which has made it much harder to get live oysters to Europe quickly. Dale runs his small business with his partner, Louise – they focus on sustainability and environmental awareness, with his oysters packed in cardboard boxes and his own state-of-the-art processing centre, just 20 minutes away. The sun comes up just as we head out into the Blackwater Estuary, and despite the cold wind, it's beautiful to see the morning light flickering on the water. He shows me where both his Mersea Native Oysters and the West Mersea Wild Pacific Oysters that he supplies are kept safe in the estuary where they fatten up for up to three years before being ready to eat. The Mersea Native Oyster, Dale explains, is a historic variant apparently remarked on way back when the Romans first arrived in Kent, as being the finest oysters in the Roman world. If you'd like to try some for yourself, all you need to do is call Dale on 07984 553562 or visit belbinnativeseafoods.co.uk.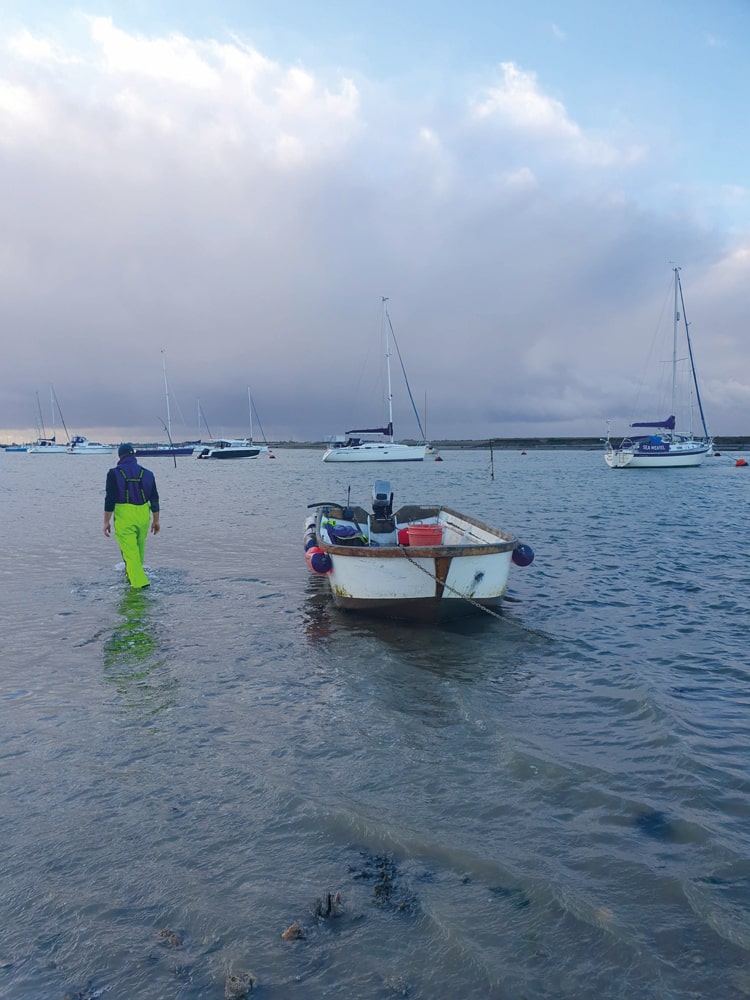 SATURDAY PM
12.30pm GO WILD
The Essex Wildlife Trust serves a vital role preserving the little that remains of our natural countryside and its native inhabitants. Travelling around Essex you might feel that new housing developments have taken over, however, there are tucked-away sanctuaries that need our support. Just a few miles from its second biggest town, Colchester, Fingringhoe Wick Nature Reserve overlooks the Colne Estuary. It offers fantastic views across the water from its excellent birdwatching hides and the visitor centre, where you can also have a cup of coffee and homemade cakes. The 48.6-hectare reserve is popular with bird watchers, who can enjoy nightingales in the spring, marsh harriers and swallows in the summer and avocets and Brent geese in the winter. I was lucky enough to see plenty of avocets when I visited, and the numbers can rise to around 700, making a truly spectacular winter wildlife encounter. There's a small play area to keep the little ones entertained, so it's a great place for a remarkably affordable family day out, as well as a solitary walk, communing with nature, a world away from the bustle of Colchester. Recommended entry prices are just £3 for an adult, £1.50 for a child and £8 for a family. There are wheelchair-accessible toilets and hides. For more information, call 01206 729678, email [email protected] or visit essexwt.org.uk.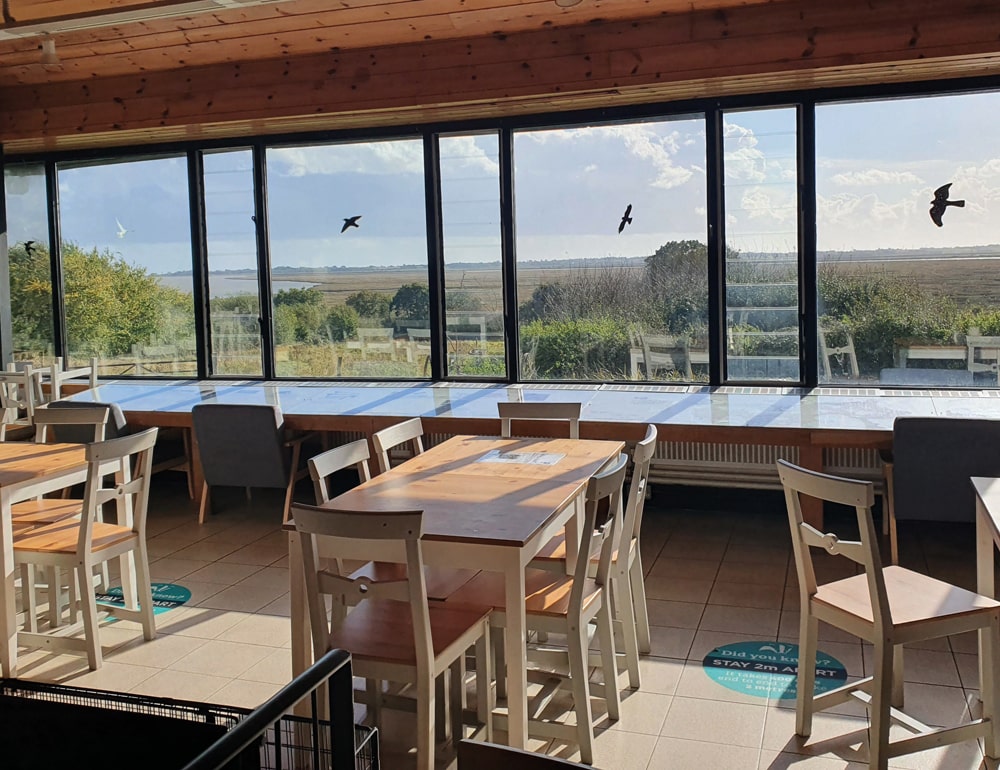 SUNDAY AM
10am SEALS AND WAVES
After a hearty breakfast at The Pier, I stroll across to the Ha'Penny Pier opposite the hotel to catch up with the skipper from the seal-watching tours. I was hoping to head out to the Walton backwaters to see the resident population of seals in the Hamford Water National Nature Reserve on one of their two-hour boat trips, but the wind is up and the waves are too high, and it isn't safe to go out this time. Next time I visit, I will definitely head out on a boat trip. An adult ticket costs £24 and a child over five is £19. To book, call 01728 666329 and for more information visit sealwatching.co.uk.
11am CONSTABLE COUNTRY
As an alternative, I head a little inland to take a walk along the River Stour, in order to see some of the countryside that inspired the artist John Constable, where he spent his 'careless childhood'. I was happy to find that the water meadows and green valleys hadn't been overdeveloped and still bore a resemblance to his paintings. Wherever you start on the route, make sure that you end up in pretty Dedham and book a table at The Sun Inn. The food is outstanding, and if you have spent the whole day walking, you can even spend the night. I enjoyed a delicious lunch of homemade bread with some full-bodied olive oil and a couple of local oysters to start, followed by delicately flavoured Felixstowe line-caught seabass, with Vin Jaune Sauce, Jerusalem artichoke and chard. The perfect way to finish my trip. Starters cost from £6.50 and mains from £14.50. To book, call 01206 323351 or go to thesuninndedham.com.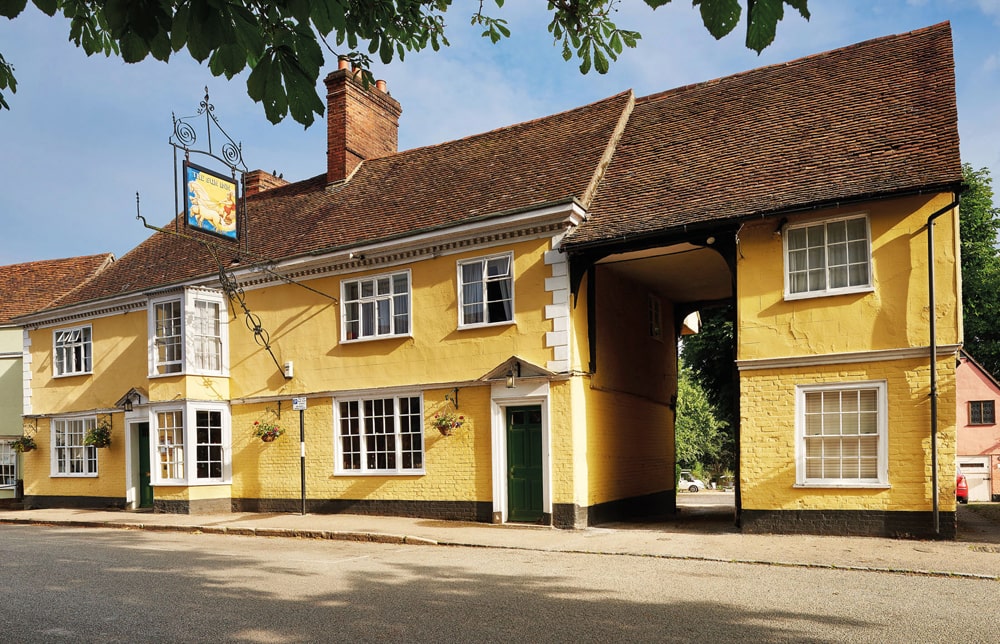 To find out more about visiting, go to visitessex.com.
Ready for a coastal escape to Essex? Discover one of the best coastal drives by the Essex coast or take a walk on one of the British Isles' ancient pilgrimage routes in Essex. For more coastal weekend guides – pick up the latest copy of coast magazine.