Bryher, a tiny island just off Tresco in the Isles of Scilly, is a sandy paradise with quiet beaches offering a holiday away from the trappings of the modern world and a chance to be embraced by nature
Words: Alex Fisher Photographs: Jon Spong
Just a mile long and half a mile across, Bryher is the smallest of the inhabited islands of Scilly. But with its rugged moorland and cliffs to the north, windswept bays to the west and dreamy white sandy beaches with turquoise waters to the south, it has all you need for an extraordinarily beautiful escape from the modern world. Mains electricity only arrived on the island in 1986 and just the post office van and the odd tractor travel its largely car-free lanes, so entertainment consists of kayaking out to the seal colonies, walking through meadows of buttercups to the granite-studded heaths and snorkelling in the crystal-clear ocean.
Bryher, or 'The Island of the Hills', was formed just 600 years ago, when the Atlantic Ocean swept in and divided St Nicholas in two. It's still possible to walk between the two fragments, Bryher and Tresco, during a spring tide, but most of the year this small community can now only be reached by boat.
Scattered with ancient sacred spots, cairns and Iron Age burial chambers, Bryher has its own unique identity, where nature still rules and something truly wild, absent now on much of the mainland, can be felt.
FRIDAY PM
2PM CATCHING THE SKYBUS
It's not often you get to describe an airport as peaceful, but catching a flight to the Isles of Scilly is easier than jumping on a bus. There are only seven passengers on this tiny plane, and we all chat in the lounge until the pilot invites us to join him on-board. A skip, a hop and a jump, and we arrive on St Mary's just under an hour later. The sun is shining and the sea shimmers below. In minutes our bags are loaded onto the minibus to take us to the harbour, where we pick up a boat to Bryher. As we glide into a sandy bay, a car is waiting on the jetty to drive us to Hell Bay Hotel. All in all, about as easy as travelling gets (islesofscilly-travel.co.uk).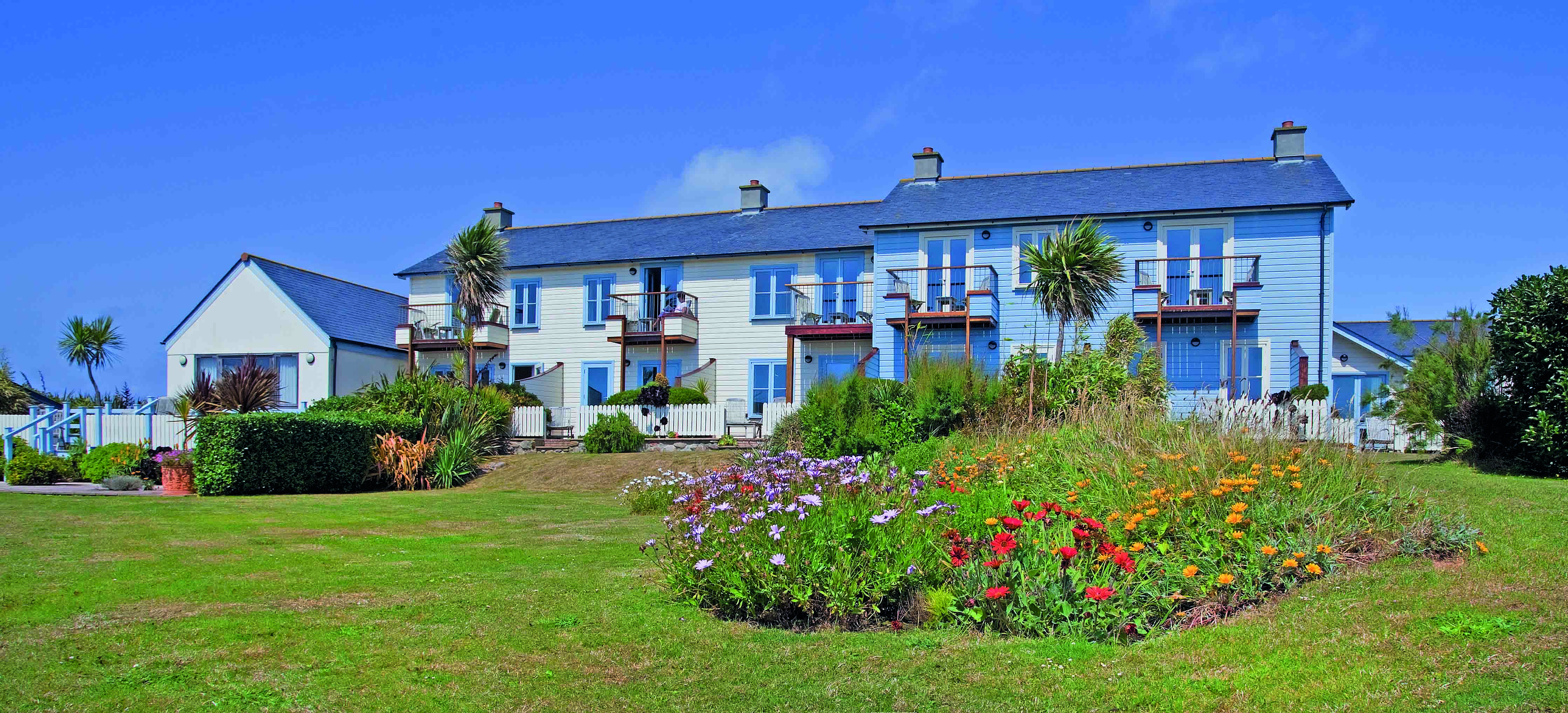 7PM SEAFOOD AT THE CRAB SHACK
This brilliant little pop-up eatery opens on the 17th May for the summer season. The shed gets a whitewash, benches are dusted off and fairylights hung from the beams. The food is simple: Bryher crab, scallops and mussels, straight off the boat and onto the table. Sides are salad and frites, wine is red or white, but seafood doesn't get any better than this. It's a mouthwatering messy affair, more fingers than forks, and aprons are provided for all customers. It's everything a crab shack should be and a brilliant start to the weekend (hellbay.co.uk/dining-with-us/crab-shack).
SATURDAY AM
10AM OUT TO SEA
One of the treats of breakfast at Hell Bay Hotel is heading out and collecting your eggs from the 'chicken village'. Island living is all about being as self-sufficient as possible, and, as well as serving local fish, the beef comes from the herd on Tresco. After delicious scrambled eggs on homemade bread we head down to Bryher Boat Hire for a spot of kayaking and fishing. Dan, who runs the boatyard, offers everything you might need for a trip, from boats and wetsuits to hooks and lines (bennettboatyard.com, 07979 393206). You can hire little motor boats to potter between the islands, but we go for a couple of kayaks and head out onto the crystal-clear waters between Bryher and Tresco. This area is protected from the ravages of the Atlantic Ocean and ideal for trips with children and beginners. We spot a big wrasse beneath our boats, but fail to catch anything for our lunch, although just being out on the water is enough of a thrill.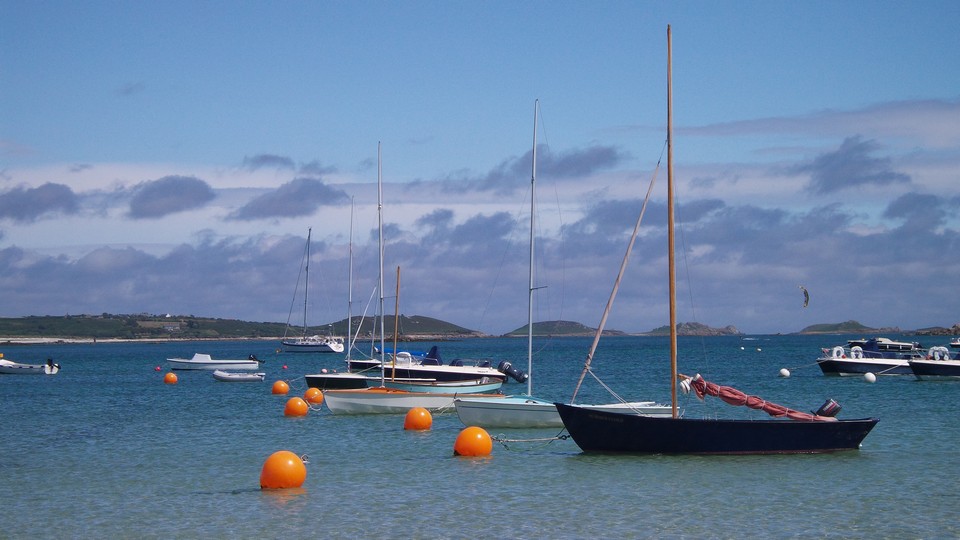 SATURDAY PM
1PM FISHY BUSINESS
Never mind if you don't catch anything, you can always head up to Island Fish Ltd and pick up the catch of the day. Offering anything from dressed crab and lobster to mackerel or ling, the friendly Pender family have been supplying locals and visitors with fish for three generations. You can tweet them @IOSfish to let them know you are coming. Alternatively, pick up a freshly made pasty or Tattie cake from the village shop, which sells everything from fresh vegetables to delicious rose geranium ice cream made on St Agnes.
7PM FINE DINING WITH A VIEW
If the weather is fine you can eat outside at the Hell Bay Hotel's three AA rosettes restaurant. Fine dining on local food, with uninterrupted views of the sunset is a winning combination. Guests usually book dinner, bed and breakfast, but the restaurant is open to non-guests as well, and welcomes holidaymakers from Tresco who catch the last boat back at the end of the evening. My starter of gin and beetroot-cured salmon with balsamic strawberry, mint and cucumber sorbet was a delicate opener to a superb meal. I followed this with fillet of brill in saffron vegetable and mussel broth, and, as it had been a busy day, I still had room for dessert. If you do visit and the frozen peanut butter mousse with caramel popcorn, chocolate ganache and peanut brittle is on the menu, order it! You won't be disappointed (hellbay.co.uk).
SUNDAY AM
10AM FROM DROPPY NOSE POINT TO SHIPMAN HEAD
It's possible to walk around the island in a day, with plenty of time for a leisurely lunch along the way. We take the path from the hotel down past Great Par Beach, a sandy bay where we have been snorkelling, to Droppy Nose Point, which is an excellent spot to see seals. Then we walk on to Rushy Bay, where visitors have contributed to a spontaneous work of art, in the style of Andy Goldsworthy; an array of pebble towers ring the beach, making a unique and extraordinary sight. We build our own pebble tower, roll in the powder-white sand, then head on around Samson Hill, back through the village, where the pink flowers of Hottentot tumble over dry-stone walls, and stalls with honesty boxes offer candles in limpet shells for a pound or island fudge and flowers.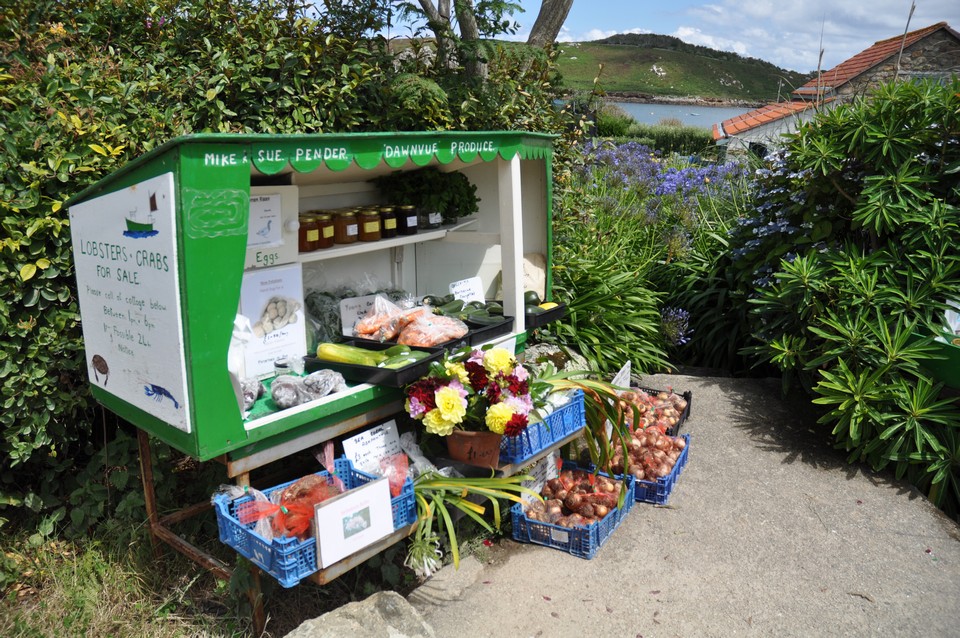 SUNDAY PM
1PM FRAGGLE ROCKS
We reach this great pub in time for lunch and order a jar of shell-on prawns and breaded whitebait (bryher.co/fraggle-rock, 01720 422222). The food is simple, but beautifully presented, and we sit outside on the sandy decked area and watch kids run to and from the beach, buckets in hand. The pub also has a fish-and-chip night on a Friday, and runs a surf-and-turf night during the summer. As we venture up to the heathland of Shipman Head, patterned with gorse and sea thrift, on a mission to find the prehistoric cairns that pepper the rocky outcrop, we vow to return to this extraordinary island as soon as we can.
Find more inspiration for weekends away with our Weekend in Bude, Weekend in Poldark Country, and Weekend in Criccieth, or keep an eye on the magazine for our latest travel features.
NEED TO KNOW
WHERE TO STAY IN BRYHER?
Coast stayed at the Hell Bay Hotel, named after the cove to the north of the island where many ships were sunk on the rocks. In contrast, today the location is better known for its stunning natural beauty. This is the highest-rated hotel on the Isles of Scilly, and has 25 stylish suites, with prices from £125. To book visit hellbay.co.uk or call 01720 422947.
HOW DO YOU GET TO BRYHER?
The fastest route to the Isles of Scilly is direct with Penzance Helicopters – the flight from mainland Cornwall to St Mary's or Tresco takes just 15 minutes. Enjoy breathtaking views of the Cornish coast before the islands glide into view, a unique and memoriable way to start your island adventure. To book, go to penzancehelicopters.co.uk.
To travel by boat, go to islesofscilly-travel.co.uk.