Staying at the seaside is liberating – better still if you can reduce your environmental impact by leaving the car at home or parked up once you arrive. Explore on foot, bicycle, bus or train instead.
By Lucy Shrimpton
Why do you love to be beside the seaside? For most of us, a big part of it is the unique sense of disconnection – like we're at the edge of one world and the beginning of another. Consider taking that liberating feeling a step further by bidding the car a farewell for the duration of your stay, a win-win-win if you like, with you reaping the benefits of a slower pace, the environment getting a breather, and locals happier too – coastal villages weren't designed for heavy traffic, after all. Enjoy our selection of carefree, car-free escapes.
1. For… The end of the line
Penzance, Cornwall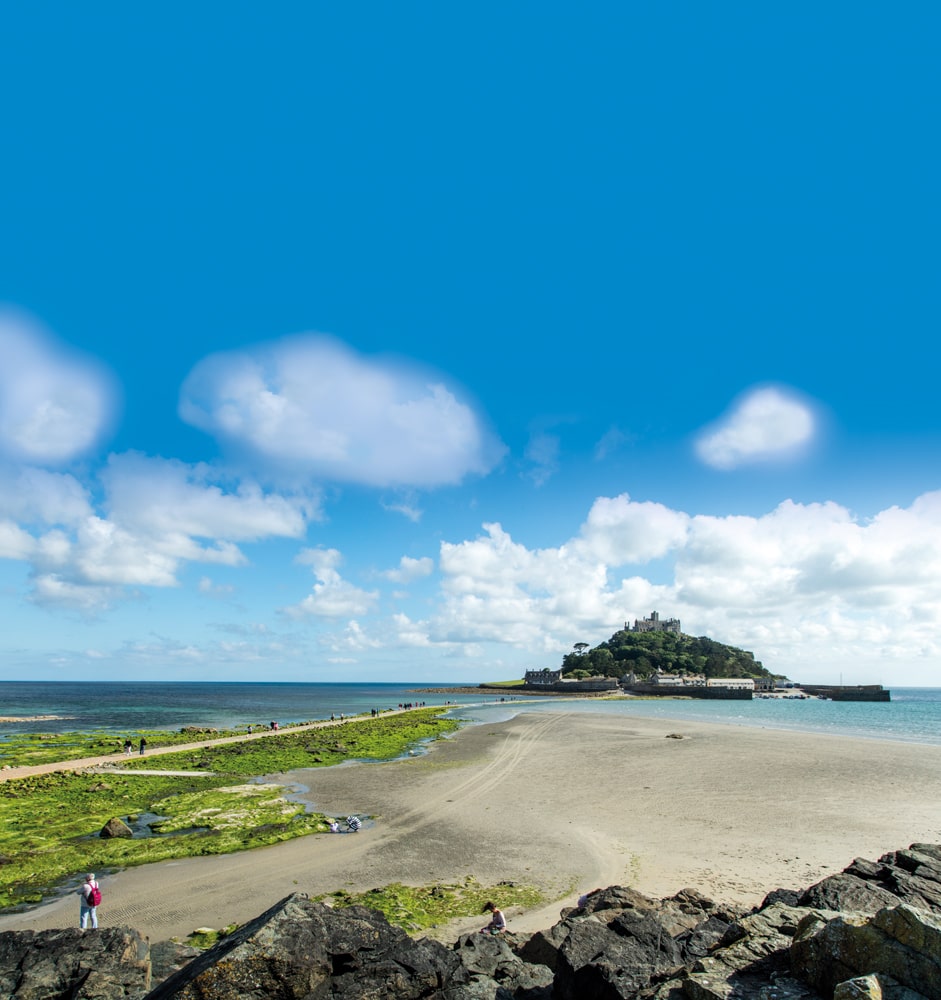 Consider the thrill of awakening on the Night Riviera sleeper to see Cornwall's most enchanting sight – St Michael's Mount – then multiply tenfold when you find days' worth of exploring on foot, from hip shopping in historic Chapel Street to tucked-away arts in the maze of lanes. Watch trawlers at dawn in Newlyn, a 25-minute saunter away, dip into geothermal waters at the Jubilee Pool, walk 3.6 miles along the South West Coast Path to the storybook harbour at Mousehole, and bus or e-bike it to Porthcurno for turquoise seas and a cliff-top theatre. There are boat trips into Mount's Bay too, where dolphin sightings are frequent.
Find out more: Go to visitcornwall.com/places/penzance.
Where to stay: Book a boutique room in the restored period townhouse Venton Vean B&B. From £90 per room per night (01736 351294, ventonvean.co.uk).
2. For… Mighty nature
Ballycastle, Co. Antrim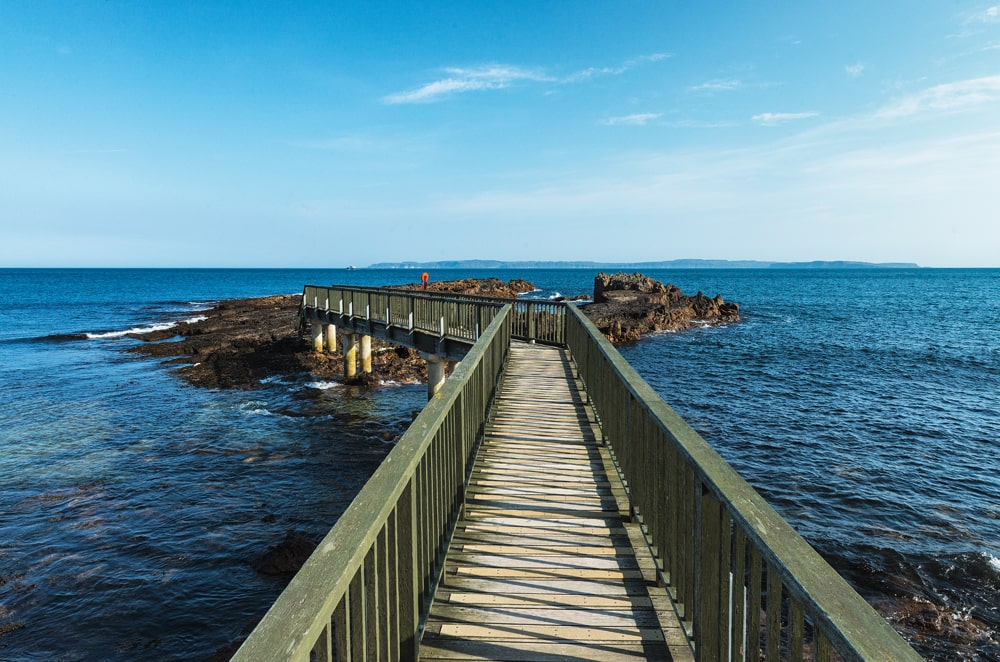 The heart quickens when scenery is this rugged, so no wonder Game of Thrones producers chose the Causeway Coast and Glens area for filming. Rathlin Island – take the passenger ferry from Ballycastle – is known for kelp cultivation, not just for nutritional value but also for regenerating coastal communities. See the topsy-turvy West Light lighthouse (the light's at the bottom!) and the puffins. Back on the mainland, Pans Rock and Kinbane Castle add a touch of drama and visit the Giant's Causeway on the bus.
Find out more: discovernorthernireland.com.
Where to stay: Marine Hotel Ballycastle is a contemporary beachfront hotel. From £190 per room per night (028 2076 2222, marinehotelballycastle.com).
3. For… medieval magnificence
Conwy, North Wales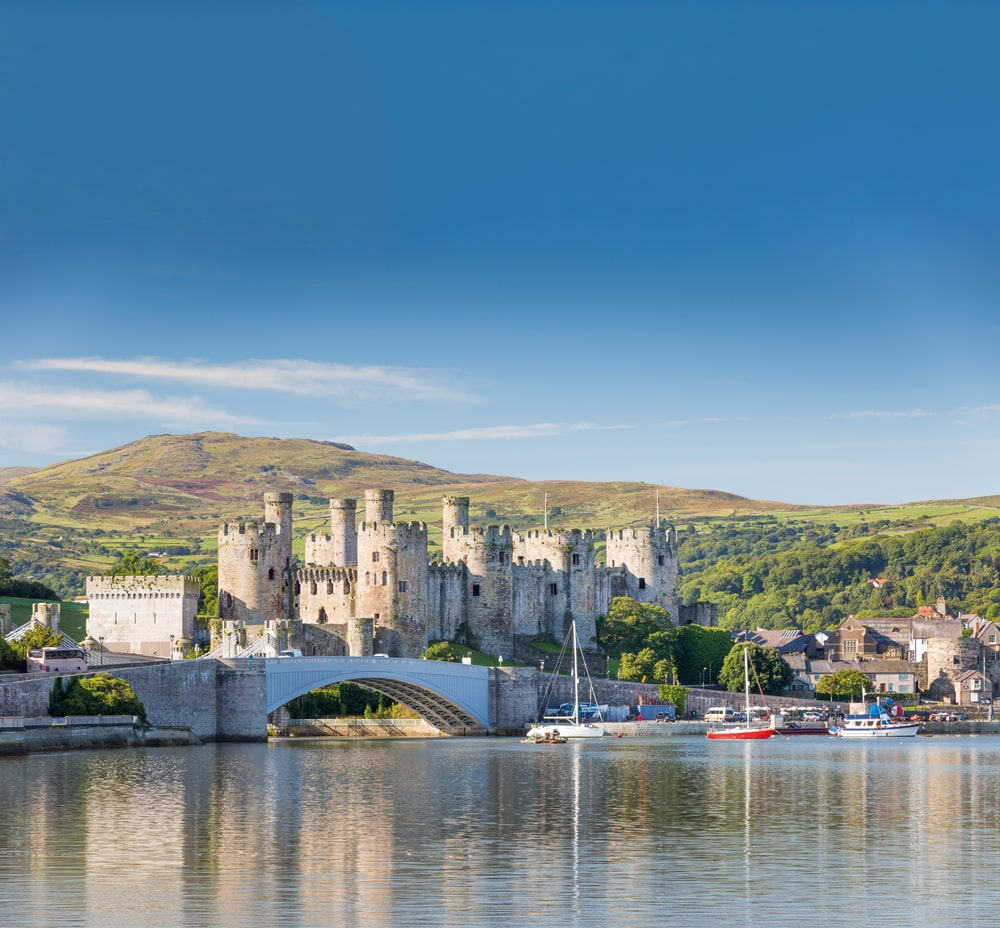 This estuary walled town is connected to mainlines, branch lines and steam trains, and a prime choice of destination for anyone wishing to sweep some of North Wales' highlights into one big hit: Porthmadog, Caernarfon and Snowdonia National Park. Stay in Conwy for the prettiest of the four castles in the North Wales UNESCO cluster, Britain's smallest 'bach' (house) and foodie-fest Gwledd Conwy Feast. At nearby Llandudno there's a prom 'n' pier vibe and the breathtaking Great Orme headland (which you can reach by tram) to stride across.
Find out more: Go to visitwales.com.
Where to stay: Find comfortable and stylish rooms at The Castle Hotel, a historic coaching inn in the heart of Conwy. From £120 per room per night (01492 582800, castlewales.co.uk).
4. For… Travel by foot and ferry
Fowey, Cornwall


Simple pleasures abound on holiday in Fowey where cascading terraces of townhouses and an estuary location mean the best of sea and river, all rolled into one. Hail the ferryman for the passenger boat to Polruan, gather shells at the mysteriously named Readymoney Cove and browse Fore Street's décor and foodie stores. There's a canoe and cake combo in Golant just downriver or a quick ferry to Bodinnick – say hello to Daphne du Maurier's house – to embark on the famous Hall Walk through wood and valley. Since you're staying put in town, max out on relaxation by reading Rebecca while you're there. For rail travellers, the closest stations to the town are Par and St Austell.
Find out more: Browse information at fowey.co.uk.
Where to stay: With sea views, scones, and a gin honesty box, every detail is covered at Apartment One, a luxe self-catering place for 6. From £144 per night (01726 253015, retreattofowey.co.uk).
Read next… 10 best coastal camping and glamping sites in Cornwall.
5. For… Jet & cinders
Whitby, North Yorkshire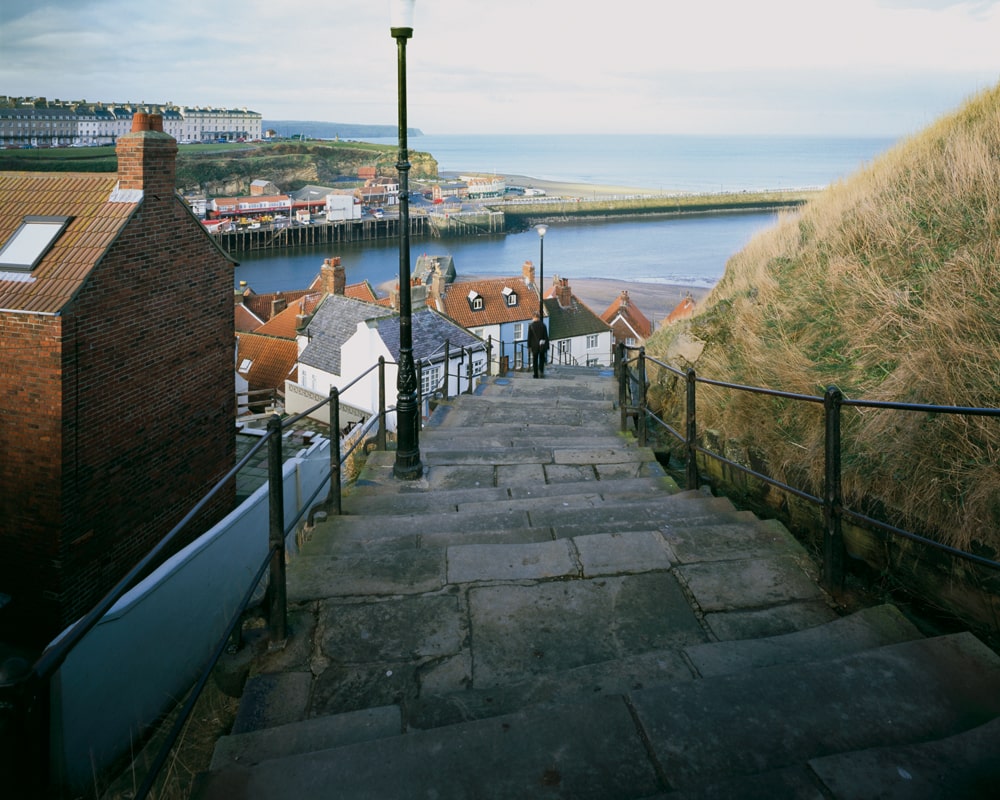 If menacing and beautiful can exist in the same sentence, then it's at Whitby Abbey, where 199 steps lead down to a bustling quayside of old mariners' cottages and Victorian townhouses. Press your off button by trying beachcombing (Whitby's the world centre for jet, no less), whale watching or cycling The Cinder Track – the old Whitby to Scarborough railway line. Although it's highly unlikely you'll tire of Captain Cook's stomping ground, there's a gorgeous cliff-top walk across to the evocatively named Robin Hood's Bay – narrow, tumbling, cobbled and suitably smuggler-esque. Note too that the local 840 Coastliner bus was voted 'Most Scenic Bus Route in England' recently.
Find out more: Read all about the area at visitwhitby.com.
Where to stay: Jet Black Jewel is a contact-free boutique hotel with each of the rooms telling a tale of Whitby folklore, history or legend. From £80 per room per night (07739 199240, jetblackjewel.com).
6. For… Biking the bay
Swansea and Mumbles, West Glamorgan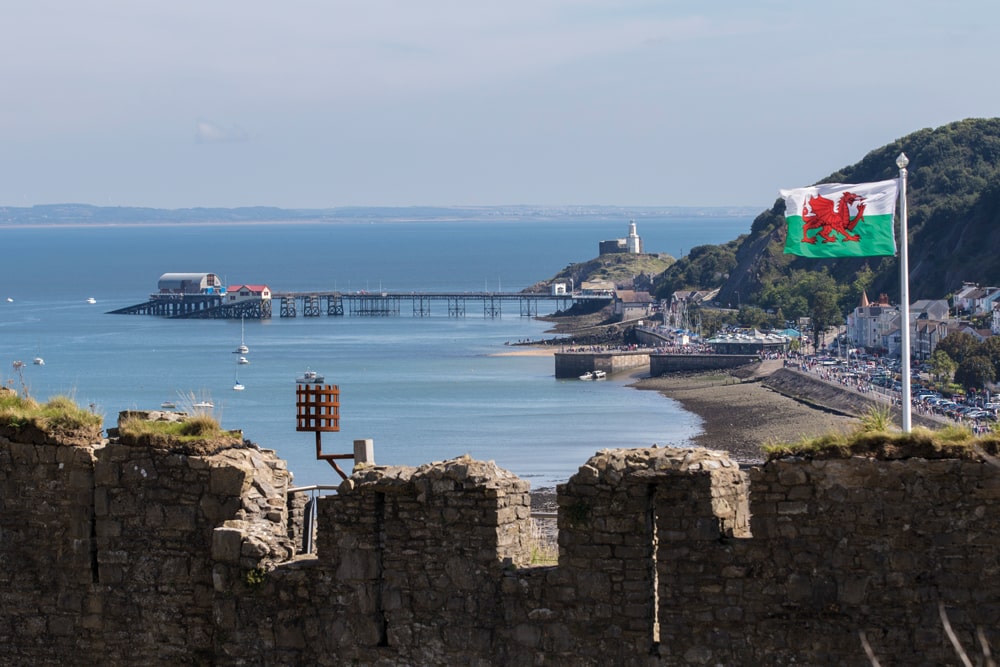 Only the foolish regard Swansea as merely the gateway to the Gower, as Wales' characterful second city holds its own with a maritime quarter, epic National Waterfront Museum and (newsflash!) imminent beachfront arena, all neatly accessible by rail. Grab a self-service city bike and you're at gentrified outpost Mumbles in a heartbeat, where a pier and 12th-century castle provide the scenery for a lovely smattering of boutiques, galleries and cafés. Best swims are at beach-hutty Langland Bay Beach or, for a rockpool clamber, it's Bracelet Bay. By the way, leaving town without 'going for a Joe's' (local shorthand for whippy ice cream) is tantamount to breaking the law.
Find out more: See visitswanseabay.com.
Where to stay: Find a bolthole for two at tiny fisherman's cottage No1 Dickslade, with a whitewashed bedroom overlooking the sea. From £100 per night (07946 590312, airbnb.com/h/no1dickslademumbles).
7. For… Fossils and more
Swanage, Dorset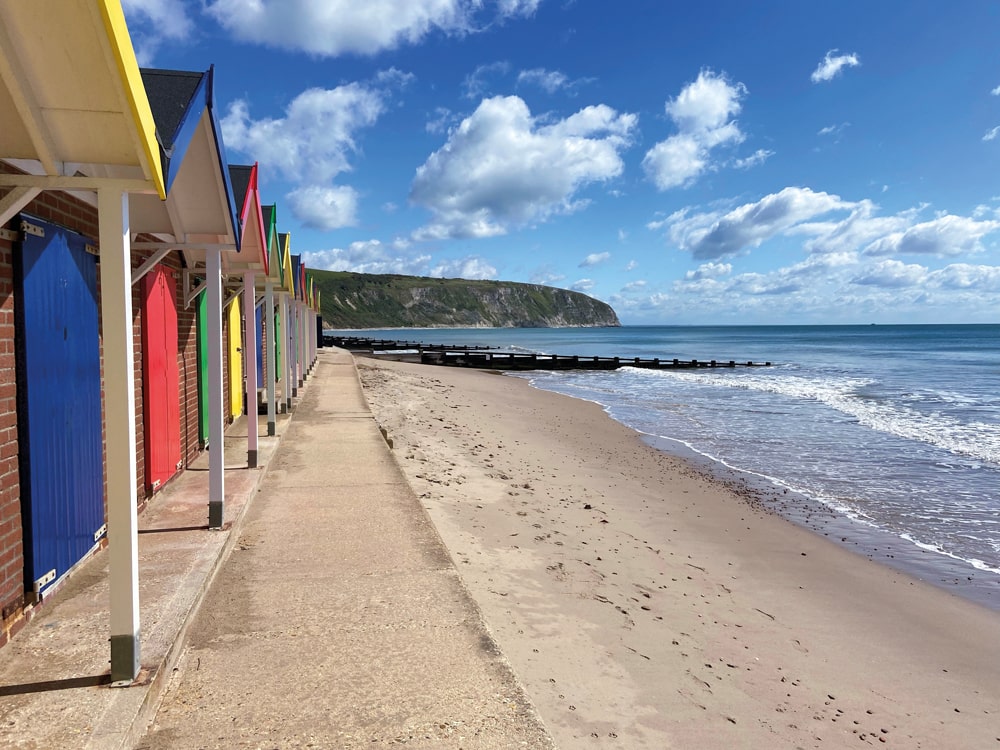 Pulling on heartstrings for generations (with dedication plaques on the pier to prove it), the best way to explore the coastline around Swanage is most certainly not behind the wheel. Instead there's the open-top Breezer bus to Bournemouth (its highlight when the bus boards the ferry, and top deck is a decidedly superior vantage point for Sandbanks' swanky pads), boat trips along the Jurassic Coast, or – for the greenest mode of all – a walk to ancient Old Harry Rocks, with delicious Dorset apple cake as your fuel. Dune-lined Studland Beach, where you can paddleboard or go on seaweed and samphire foraging trips, also has a stretch for naturists, the soft sand just right for bare bums.
Find out more: Discover lots of inspiration at visit-dorset.com.
Where to stay: Swanage Driftwood is a bright and beachy self-catering cottage for 10, just a couple of minutes from Swanage beach. From £160 per night (01244 617683, dream-cottages.co.uk).
8. For… Sea stories
Ramsgate, Kent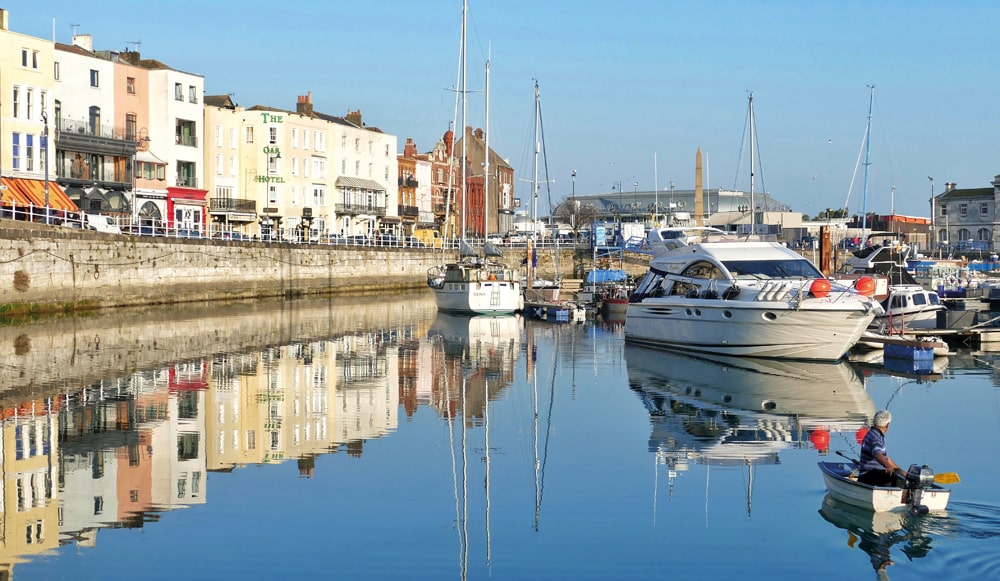 Someone should write a novel set in Ramsgate, with the town's Regency crescents, World War II landmarks, boating pond, Royal Harbour and penny slots all providing the very richest of backdrops. The latest chapter is a spirit of seaside reinvention putting 'Ramsgreat' on the map for cool cultural vibes, from the once-industrial-now-hip harbour arches for brunch, continental-feel al-fresco restaurants, and the chicest of vintage stores lining Addington Street. Exude the virtues of carbon no-print by walking from here to Dickensian Broadstairs, embarking on the 'Following in the Footsteps of Vincent Van Gogh' trail (1.6 miles long) or tackling the six-miler to Pegwell Bay Nature Reserve, spotting common seals and waders in the bay as you explore.
Find out more: See visitramsgate.co.uk.
Where to stay: Latimer House sleeps 14 and includes a self-contained flat, so perfect for a multi-generational self-catering break. From £350 per night (07785 733221, vrbo.com).
9. For… Ancient echoes
Stonehaven, Aberdeenshire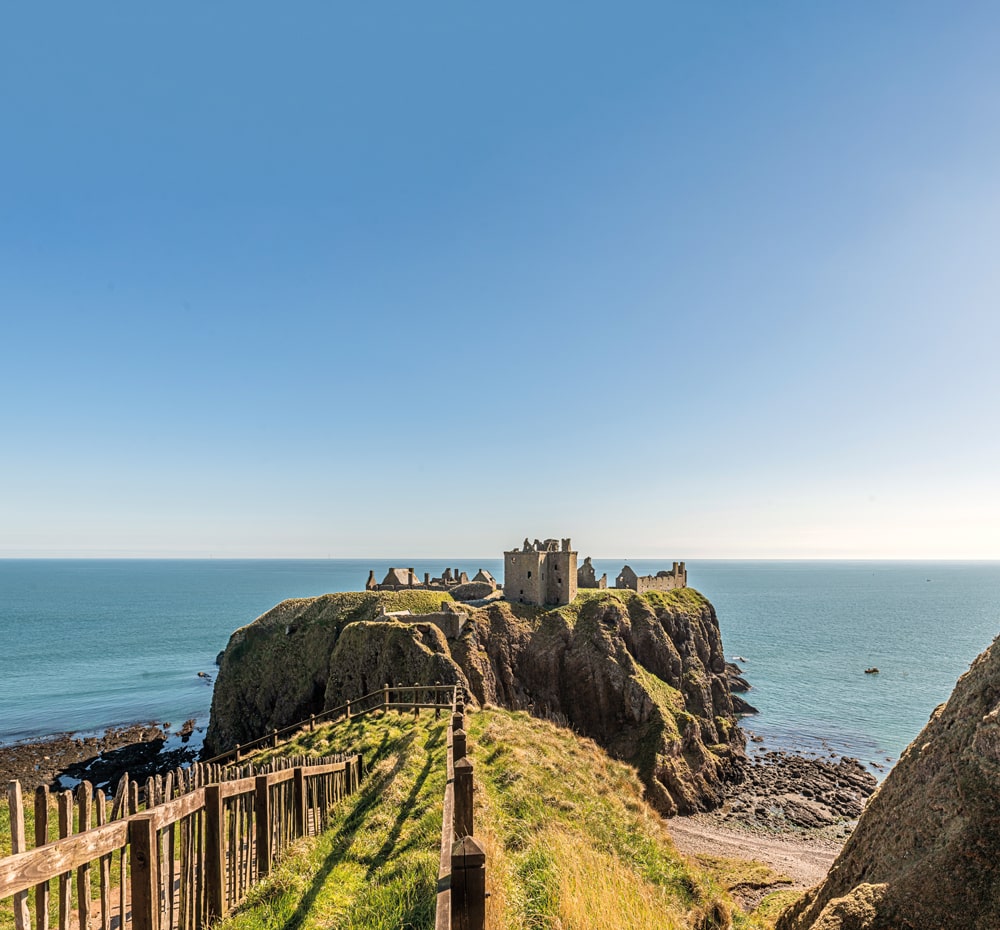 It's not a holiday in the British Isles if it doesn't involve fish and chips, and the photogenic sheltered-harbour town of Stonehaven on Scotland's East Coast mainline is where to savour famous fries and plan days working off the cals (or put them straight back on again at Aunty Betty's ice creamery). Visit caves and coves by paddleboard or walk two miles to the gothic cliff-topper that is Dunnottar Castle; waters lapping, the fortress was once so impregnable it hid the Scottish crown jewels. For intriguing curios in Stonehaven's fishing heritage there's the quayside Tolbooth Museum – a former prison, in fact – plus the town hosts an extraordinarily stirring Hogmanay ceremony known as Stonehaven Fireballs every new year.
Find out more: Go to visitabdn.com.
Where to stay: Dog-friendly, sea-facing, sumptuously vintage and above Aunty Betty's, the self-catering Beach Apartment sleeps 4. From £185 per night (07527 000107, the-beach-apartment.com).
10. For… A city escape
North Berwick, East Lothian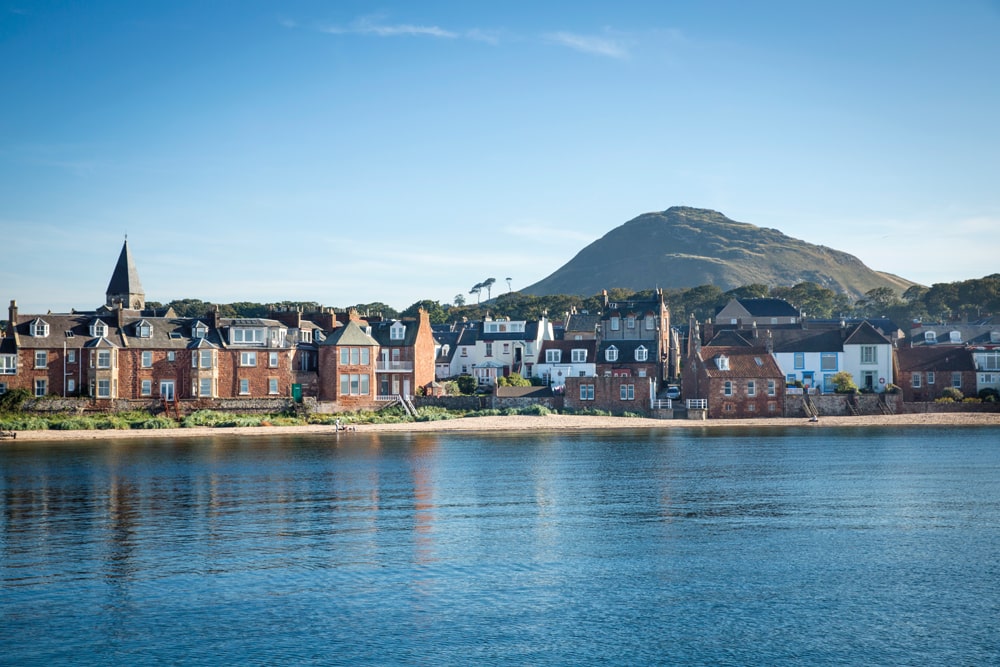 If city v coast is the dilemma, do both based here, alighting from the 30-minute Edinburgh train directly onto sandy beaches – the perfect antidote to capital city hubbub. Wedged between Bass Rock and North Berwick Law [island and hill, respectively], scratch your retail itch in the independent stores, walk the famous John Muir Way and get properly acquainted with seafood – the carbon footprint's low when your vendor can point to where it landed. Though car-free hols demand travelling light, binoculars are essential: the world's largest colony of Northern gannets is at Bass Rock, the Scottish Seabird Centre your guide.
Find out more: See visiteastlothian.org.
Where to stay: The Secret Cabin is accessible without a car. From £105 per night (0117 2047830, canopyandstars.co.uk).
Looking for more holiday inspiration? Try browsing our top 7 eco-holidays by the sea, coastal campervan breaks by the sea or pick up the latest copy of coast magazine for more.