Sitting on the south coast of Cornwall within an Area of Outstanding Natural Beauty, St Mawes is a gorgeous, tucked-away location from which you can explore the stunning Roseland Peninsula. Words: Alex Fisher
Villages don't come much prettier than St Mawes. Narrow lanes wind down the hillside to the expansive harbour, where there are just enough bars and restaurants with stunning views and outside terraces to accommodate visitors. Here, you can enjoy local wine and seafood as you watch the Falmouth ferry pootle in and out of the bay, often followed by a seal or two. The temperate climate of the Roseland Peninsula means that the area is home to some of the most beautiful gardens in Cornwall, and the green-fingered population ensures that both native and tropical blooms spill out onto the streets.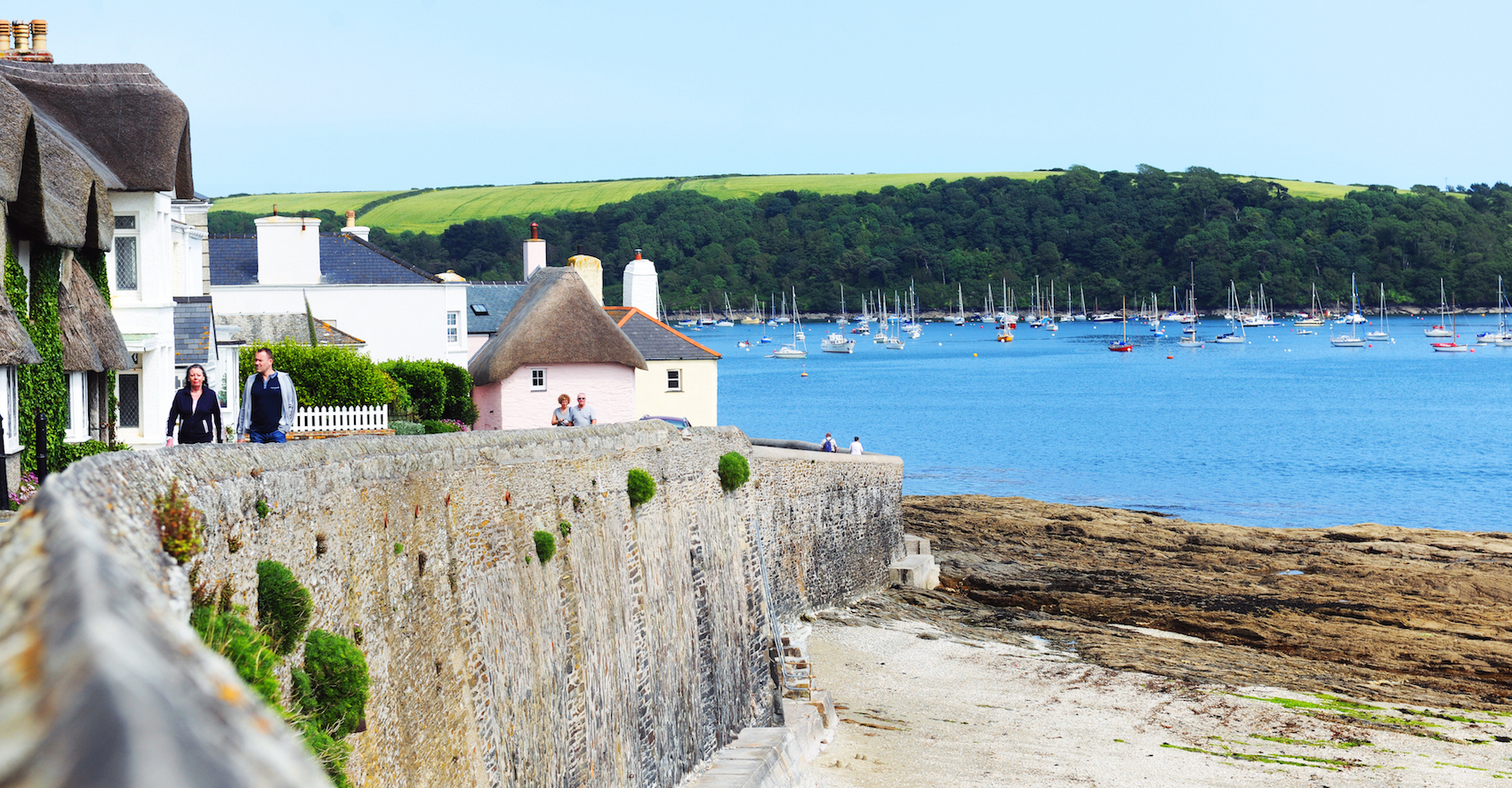 Once a busy fishing port, on one of the deepest natural harbours in the world, the village now caters for holiday-makers who enjoy sailing, SUP and fishing in the sheltered bay. The Idle Rocks Hotel, which overlooks the harbour, was bought by Karen and David Richards in 2010 and given a luxurious renovation. The hotel hosts gourmet evenings with renowned chefs from the region, which are open to both guests and locals. Recently, the couple also purchased and revamped the popular St Mawes Hotel, just up the road, adding a basement 25-seat cinema, along with a function room. With the already popular Tresanton Hotel also just around the corner, the village has cemented its reputation as a hot destination for stylish foodies.
FRIDAY PM
6PM FISH SUPPER
After a long train journey from London I arrive at the St Mawes Hotel where I'm spending the first night of my weekend. The view from the bedroom is breathtaking; the tide is in and the sea so close that gentle waves fill the window. It feels as though we are on a boat.
I head down to the restaurant where I'm sharing a seafood platter. Along with Falmouth Bay oysters, there are Fowey mussels and Cornish day boat scallops. Washed down with a glass of English sparkling wine from local vineyard Knightor, it is the perfect welcome to the region: an absolute treat. This relaxed restaurant offers sharing plates from around £12, with dressed crab for two at £26 (stmaweshotel.com).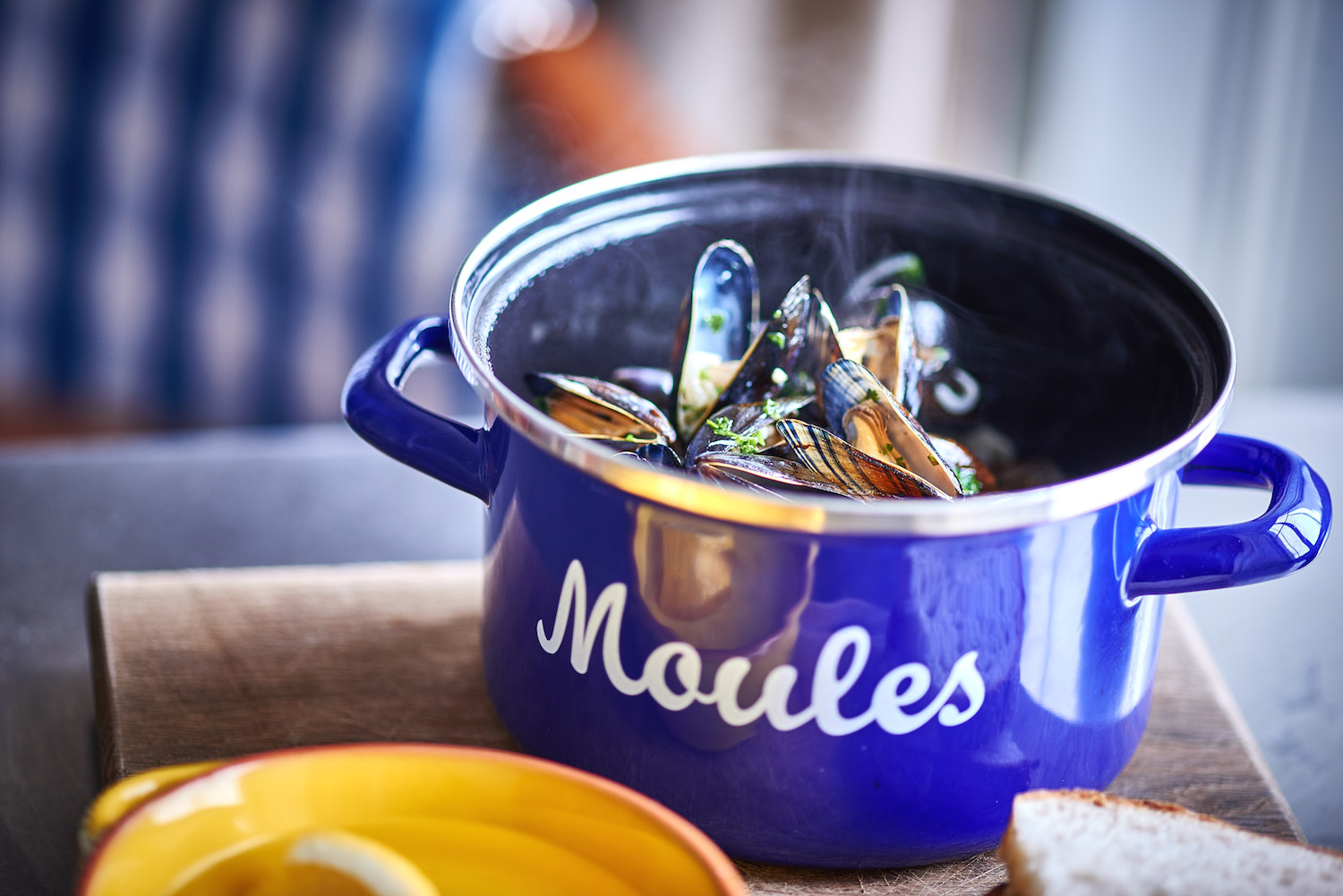 8PM MOVIE NIGHT
After dinner I head to the mini-cinema. This super-cute venue has comfy seats with drinks holders and its own popcorn machine. Tonight they're showing Gravity and the audience is quickly engrossed by Sandra Bullock's performance. The cinema is usually open on Wednesdays and weekends, offering dinner and movie deals, including a family Sunday lunch and film option for £22.50 per adult, £10 for under-14s. Spring and summer showings include Rogue One, Passengers and T2 Trainspotting (stmaweshotel.com/entertain/cinema-events).
SATURDAY AM
10AM CASTLE VIEW
The sun is shining and I take a stroll around St Mawes. English Heritage runs the impressive St Mawes Castle, which overlooks the Fal Estuary. One of the best preserved fortresses built by Henry VIII to defend the country from Catholic Spain and France, it gives us an insight into the history of the region, along with stunning views across to Pendennis Castle on the other side of the estuary. In summer there are theatre performances in the grounds. The castle is open Wed-Sun, 10am-4pm. Adults £5.40, children £3.20 (english-heritage.org.uk/visit/places/st-mawes-castle).
SATURDAY PM
12 NOON ENGLISH TEA
Great Britain is well known for its love of tea – but not for growing it. However, it may surprise some people to know that such is the temperate climate of the area, there is a tea plantation in South Cornwall. I head to the stunning Tregothnan Estate, a 30-minute drive away, for a tea tasting. And yes, I did have a few cucumber sandwiches and scones too. Although only open to the public one weekend a year, the estate offers specialist tea growers' events and private garden tours, and gardening and bee-keeping workshops, all of which must be booked in advance. Despite a little rain, I am treated to a fascinating insight into the historic botanical gardens, and a demonstration on how to make the perfect cuppa (tregothnan.co.uk).
3PM WEDDING BELLS
On the way back from Tregothnan I stop for a stroll at the St Just in Roseland Church. Although built in the 13th century, the site has Celtic origins dating back to the 6th century and has been a place of pilgrimage for centuries. There is a palpable sense of peace at this beautiful location on the banks of the River Fal, and, whether you consider yourself religious or not, the semi-tropical gardens are worth a visit. Here, I'm welcomed by parishioners as they prepare for their service, well used to visitors popping in at all times of the day. Understandably, it is a hugely popular location for weddings (stjustinroselandchurch.co.uk).
7PM CELEBRITY CHEF NIGHT
On my return to St Mawes I head over to The Idle Rocks Hotel, where I'm attending one of its culinary evenings and spending the night. The views here are as stunning as those from The St Mawes Hotel, with floor-to-ceiling windows in many rooms to take advantage of the incredible seascape. On arrival I'm warmly welcomed by the helpful concierge, Sid, who seems to know everything about, and everyone in, the area, offering to organise any visits or activities I might want to do while I'm here.
As well as championing local produce, Idle Rocks head chef Guy Owen is keen to promote the whole region as a foodie destination. To this end he hosts gourmet evenings, inviting other chefs to cook with him, all taking a course each. Tonight he is joined by Simon Hulstone from the Michelin-starred Elephant in Torquay, Josh Eggleton from The Pony & Trap in Bristol, and Jude Kereama of Kota Restaurant in pretty Porthleven.
The restaurant is fully booked and there is a buzz as everyone gets dressed up for the evening. We're welcomed with a glass of Knightor sparkling wine, made from grapes grown a few miles up the coastline, and delicious canapés. Brixham crab salad and spiced monkfish follow and after dessert all the chefs are greeted with a round of applause when they finally come out of the kitchen and join the guests. Future culinary evenings will be listed on the Idle Rocks website (idlerocks.com, to book the restaurant call 01326 270270 or email [email protected]).
SUNDAY AM
11AM THE LOST GARDENS
It's a slow start on Sunday morning. There is a great cocktail menu at the Idle Rocks, and my companions thought we would give this a try the previous night. After a leisurely breakfast of a fruit and kale smoothie that the kitchen whizz up from a basket of ingredients, I head outside to wait for a lift to The Lost Gardens of Heligan, where Guy Owen's sister will be giving a guided tour. While I wait outside the Idle Rocks I see the hotel's personalised electric vehicle – a converted milk float – picking up the recycling for both hotels. What a brilliant idea!
Originally planted over 150 years ago, the Heligan gardens were brought back to life by Eden Project creator Tim Smit. As well as being home to the famous 'mud maid' and the UK's only outdoor 'jungle', it grows more than 300 varieties of heritage fruit and vegetables, some of which Guy Owen now uses in The Idle Rocks kitchen. One the many extraordinary things about this garden, which has had over five million visitors, is the original Victorian horticulture methods used when the gardens were first planted have been preserved. These include a manure-heated pineapple pit, crop rotation and walled gardens where brick cavities are heated by wood fires. Without this project, many of these methods and plant species would be lost forever. Particularly touching is the area dedicated to the gardeners who lost their lives in the war; the whole place makes for a truly a heartfelt experience. The gardens are open every day, except Christmas, from 10am, adults £13.50 and children £6 (heligan.com).
2PM SUNDAY LUNCH
After a few hours of walking around the gardens, I've worked up an appetite and am tempted into the Heligan Kitchen & Bakery for a Sunday roast. Made with the garden's produce and home-reared meat, the fare includes salads and barbeques in summer and soups and roasts by a log fire in winter. You don't need to pay the garden entrance fee to eat, and you can order homemade cakes, bread and buns on 01726 845106 to pick up and take away. I enjoy a hearty beef roast with Yorkshire pudding, which I know will keep me going for the long train journey back to Paddington.
For more holiday inspiration, click here or pick up a copy of the magazine.
STAY AT…
coast stayed at The Idle Rocks Hotel and the St Mawes Hotel. Both are owned by Karen and David Richards and have undergone extensive refurbishments over the past five years. The St Mawes Hotel has seven rooms and prices start from £195 a night, although there are seasonal offers on the website (stmaweshotel.com). The Idle Rocks Hotel offers luxurious accommodation in 19 rooms, which start at £240 a night (idlerocks.com).
HOW TO GET THERE
coast travelled with the Great Western Railway from London Paddington to Truro, and the journey time is around four and a half hours. St Mawes and The Idle Rocks can arrange transfers from the train station to both hotels, which take about half an hour (gwr.com).