With the restaurants and shops in Rye to the west and Dungeness to the east, Camber Sands offers a stunning, central location from which to explore a unique section of the south coast WORDS: Alex Fisher
The vast expanse of dunes at Camber Sands is still growing. The long intertidal zone, stretching for over 1km, allows huge amounts of sand to dry out daily and be carried inshore by the wind. Around 7,500 cubic metres of sand are added each year, and, without the urban development of Camber, the dunes would quickly spread beyond their current 3km along the coast. As well as being a holiday attraction, the dunes are a nationally important wildlife habitat and part of the Camber Sands and Rye Saltings Site of Special Scientific Interest (SSSI). Home to wintering birds and rare moths, they bring visitors to the region all year round.
The area became a popular holiday destination in the 1920s, but holiday and caravan parks declined with the onset of cheap overseas travel. However, as this trend waned, the region received more investment and recently, a smattering of trendy restaurants, shops, boutique hotels and an eco-development have revived the resort.
FRIDAY PM
6PM THE PERFECT WELCOME
There are some great places to stay in Camber and Rye, but the best views can be found right on the beach. Over the past 10 years most properties that sit on the sand have been redeveloped and offer uninterrupted views out to sea. We stayed in The Blue House, which can only be reached on foot or in a 4×4. However, you can park in the main car-park and walk 100 metres, or ask the rental company to assist you. A bonus is that Georgina, who runs Camber Holiday Cottages (01797 225202, camberholidaycottages.co.uk), also runs a catering company, and you can order prepared meals that she leaves in the fridge. We arrived to a leg of Romney Marsh lamb, Kent potatoes and local lentils and asparagus, which we popped in the oven, then watched a stunning sunset from the wooden terrace (01797 225202, blackbirdcatering.co.uk).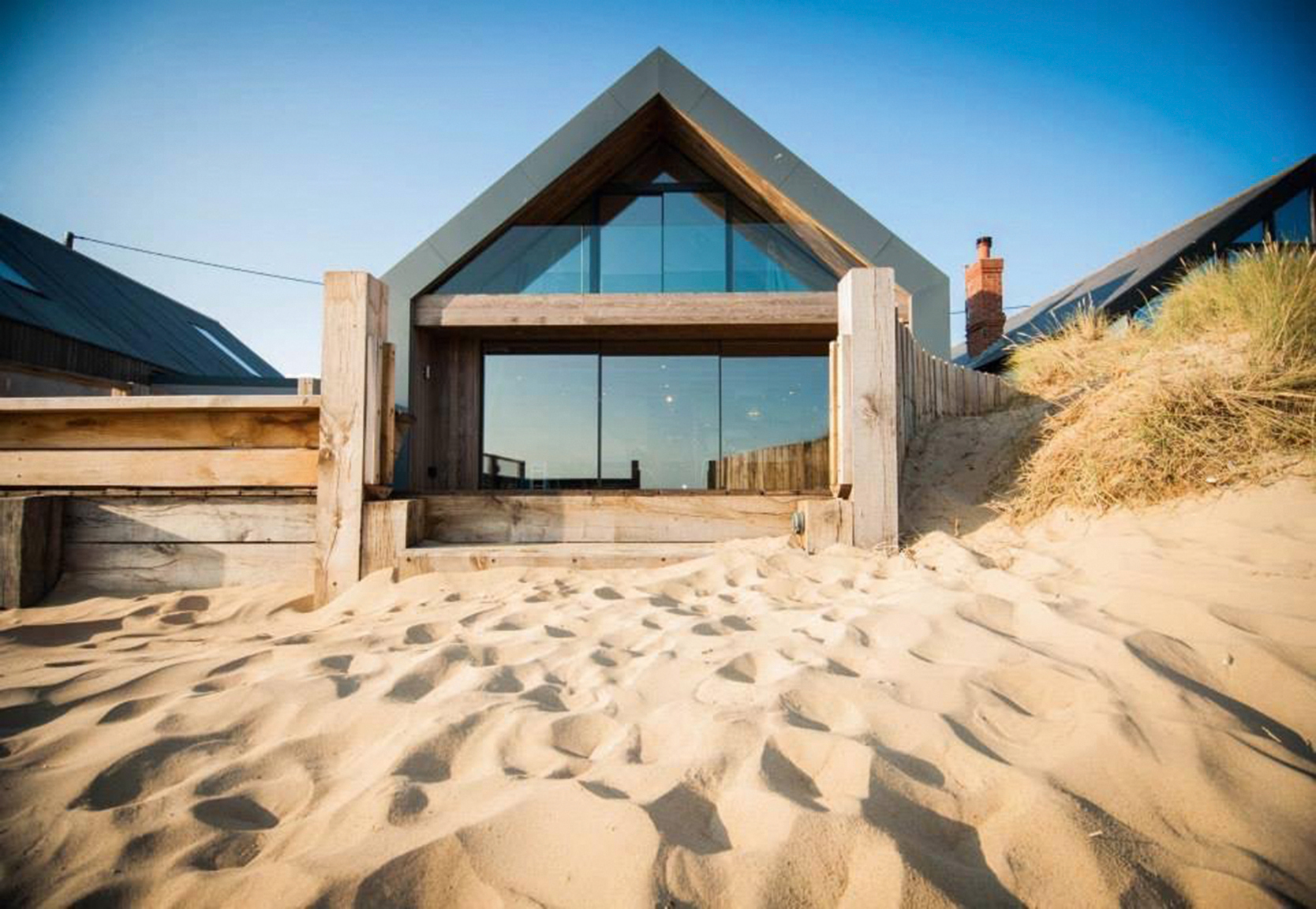 SATURDAY AM
10AM SAILING FUN
This area is a hub for watersports; not just windsurfing and land-yachting, which take place on the beach, but everything from jet-skiing to flyboarding is taught on nearby lakes. Safe and sheltered, these lakes offer brilliant family outings. We head to Rye Watersports, which is just a five-minute drive away, to try our hand at dinghy-sailing. After a quick safety talk we don our life-jackets and hop in a boat. Including the instructor, there are six of us keen to have a go and we take turns in tacking into the wind, zig-zagging up and down the lake (01797 225238, ryewatersports.co.uk).
SATURDAY PM
1PM A LIGHT LUNCH
Rye is full of good places to eat. We head to new kid on the block, The Fig, which serves a healthy selection of salads, wraps and juices, with lots of vegetarian options. Prices start at £4.75 for sandwiches and wraps, £8.25 for mains served with salad. After refuelling with delicious green smoothies and homemade smoked salmon tarts, we head off to Rye Harbour (01797 690643, thefigrye.com).
2PM HARBOUR VIEWS
The flat, car-free coastal path that runs around Rye Harbour Nature Reserve is perfect for cycling with kids of any age. We pick up bikes and a map from Rye Hire (01797 223033, ryehire.co.uk) and take the off-road cycle lane down to the harbour. This area is often missed by visitors, but it's stunning. There are quiet beaches, shingle bays and 93 species of birds breeding here, as well as plenty of ice-cream stands and a great pub. It takes about three hours to do the circular route around the reserve and it's a glorious way to spend an afternoon (sussexwildlifetrust.org.uk/visit/rye-harbour).
7PM SLAP-UP SUPPER
Sitting on the Camber side of Rye, the Globe Inn Marsh, with its higgledy-piggledy bar and seating, cheery staff and creative menu makes for a really fun place to spend an evening. The kitchen offers everything from sharing plates to three-course meals, with locally sourced, freshly prepared food being the staple. There's outside seating and kids are welcome. Portions are large; this is not somewhere you are going to leave feeling hungry. It also offers a fantastic range of local ice cream (01797 225220, ramblinns.com).
SUNDAY AM
10AM SERENE SPORTS
After a breakfast on the deck overlooking the sea, we head to Action Watersports in Lydd to try stand-up paddle-boarding (SUP) on a 22-acre freshwater lake. The more adventurous can learn flyboarding, jet-skiing, wakeboarding and watersking, but we opt for a calm SUP session and paddle up and down beside the reeds and bulrushes as the sun comes out and gives the water a golden sheen. Yes, I fall in a few times, but the lake is relatively shallow, so the water isn't that cold. The centre has a large barbecue area, which customers can use if arranged in advance, so this is an ideal place to visit with a group of friends (01797 321885, actionwatersports.co.uk).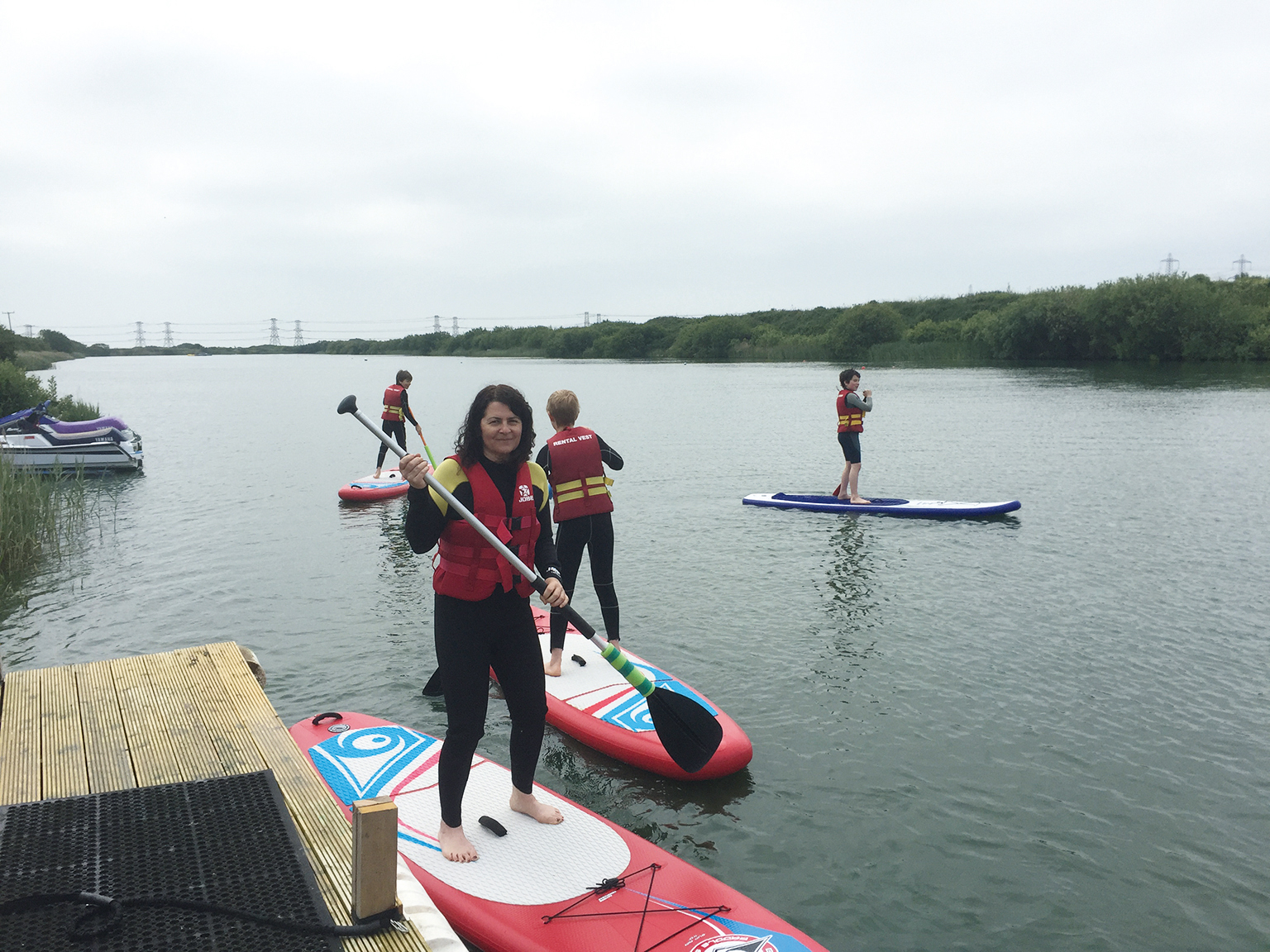 SUNDAY PM
1PM FISH HUT
You know your seafood is going to be good if it is served next to the boats that caught it, and this is exactly what is on offer at the Dungeness Fish Hut. Here, they only sell what is caught that day. As it's just a few miles from Lydd, we head here for crab flatbreads. Served with avocado and a lime dressing, we eat them on deckchairs overlooking the shingle beach. Open every day from 11am to 3.30pm, this popular seafood shack draws in both locals and holidaymakers (07825 598921, facebook.com/snackshack.dungenessfish).
3PM ESCAPING THE RAIN
It's always good to have a back-up for a rainy day, and the independent cinema in Rye – Kino – provides just this. Tucked off the High Street, this pretty venue has two plush screens, one seating 96, the other 48. It shows all the newest movies, but in a very relaxed, low-key setting. Instead of hot dogs and Slush Puppies, the café serves homemade soup and old-fashioned sweets at very reasonable prices (01797 226293, kinodigital.co.uk).
5PM NATURAL BEAUTY
Wideye is a great little shop in Rye that sells its own range of ethical and natural beauty products. From scented candles to moisturisers, everything is made locally with high-quality natural ingredients. Recently, it has added a treatment room downstairs, where I was lucky enough to have a relaxing massage. Whether you fancy a seaweed wrap, Himalayan salt scrub or a simple de-stress massage, this is the place to go (01797 225656, wideye.co.uk).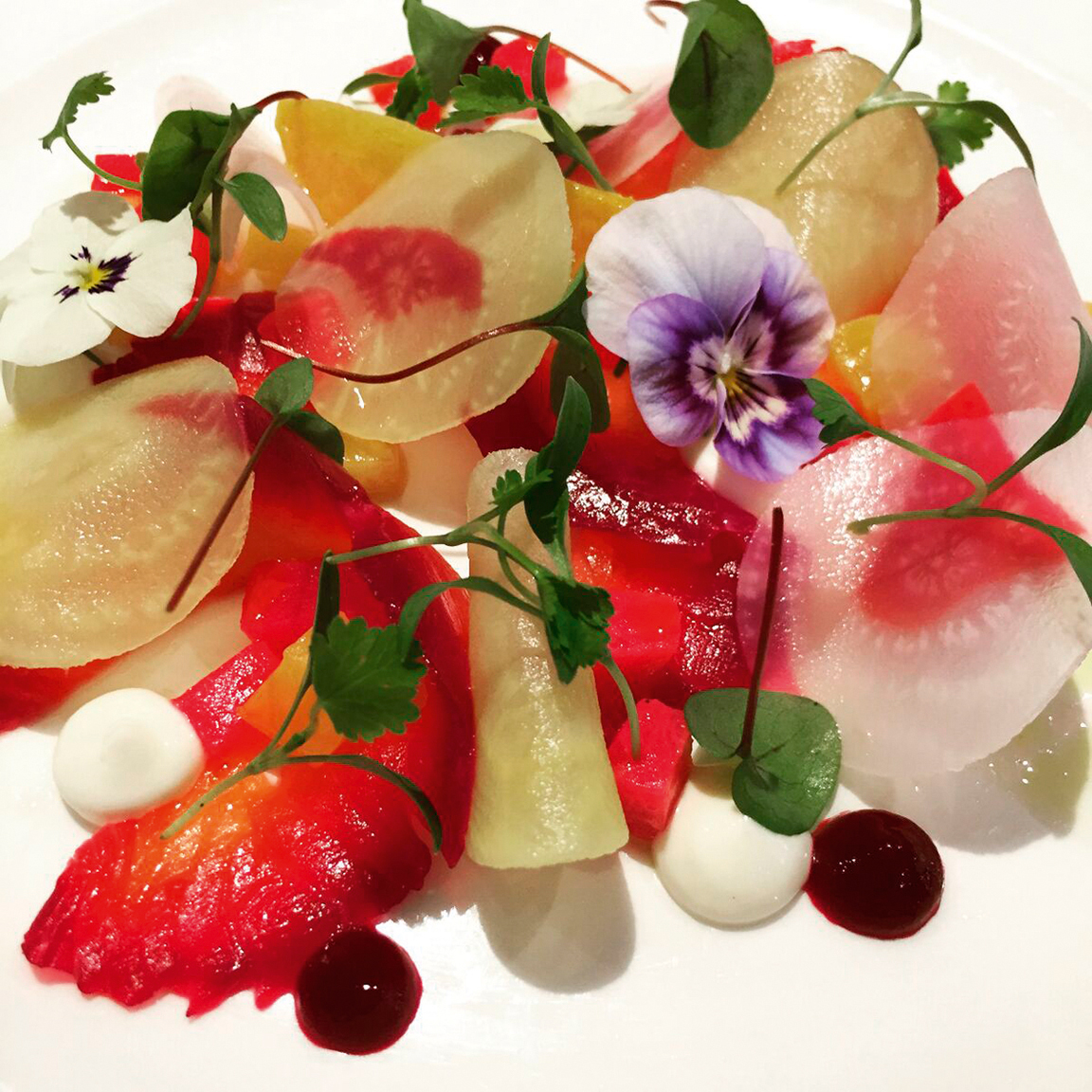 7PM FINE DINING
The Gallivant is one of my favourite places on the southeast coast; every visit is a real treat (01797 225057, thegallivant.co.uk). The dedication to supporting local suppliers is second to none. It's the only restaurant I know that exclusively serves English sparkling wine – no Prosecco here – the owner really is committed to the community. The menu offers Romney salt marsh lamb rump and Dungeness Dover sole, along with terrific desserts such as ginger parfait with Kentish strawberries and rhubarb sorbet, when in season. It's the perfect way to finish off a great weekend.
NEED TO KNOW
STAY AT…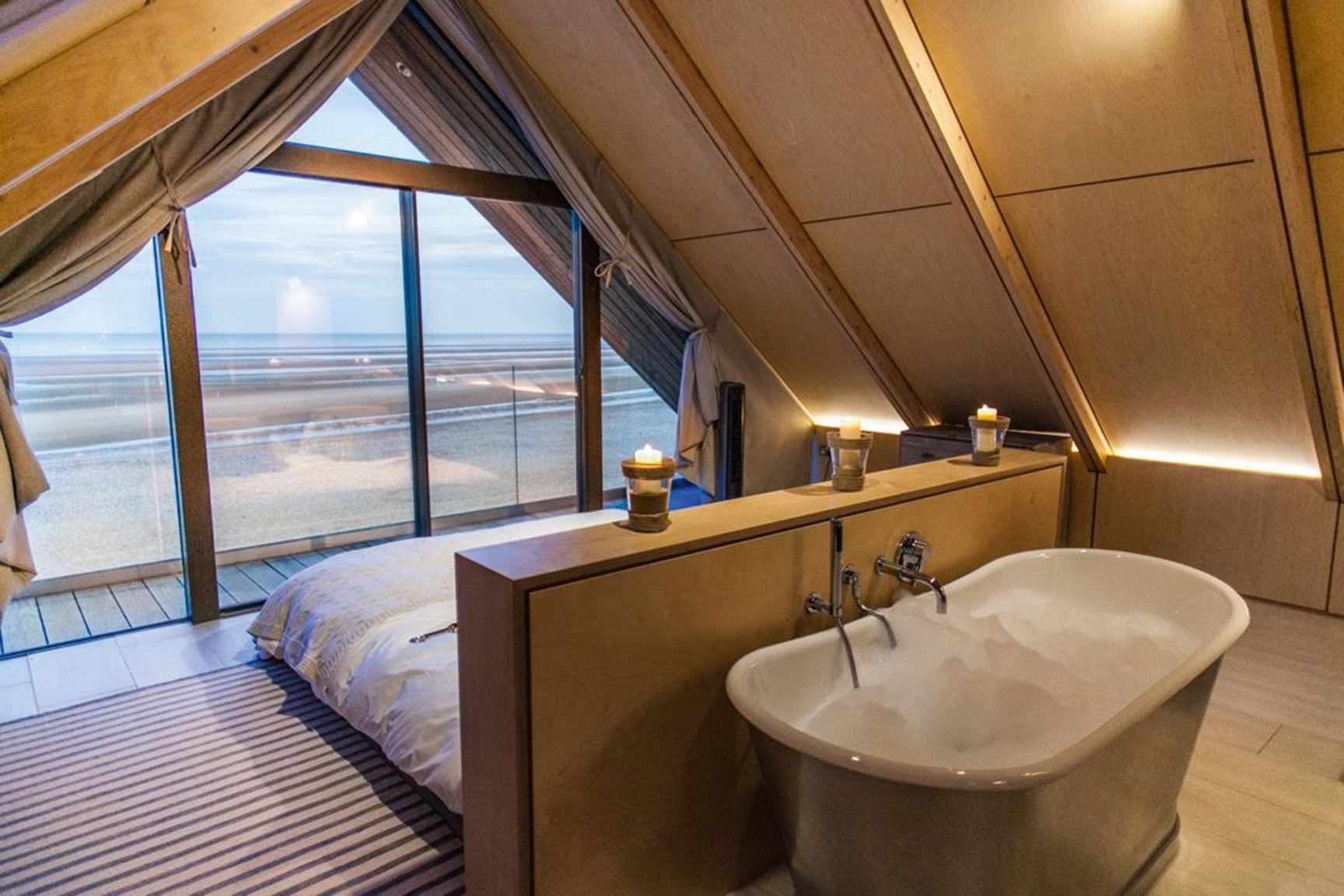 THE BLUE HOUSE
coast stayed at The Blue House, which sits right on the sand overlooking the sea, 100 metres from the main Camber Sands car-park. This stunning property sleeps eight people in four bedrooms, and boasts spectacular views. Prices start at £1,200 for a long weekend. The Blue House is one of many holiday lets managed by Camber Holiday Cottages, and the full selection of properties can be found online at camberholidaycottages.co.uk, or for more information call 01797 225202.
HOW TO GET THERE
The nearest railway station is in Rye, just three miles away from Camber Sands (nationalrail.co.uk).
It takes about two hours to travel from central London to Camber Sands, taking the M20.
For more, see visit1066country.com