1. WOODYHYDE, DORSET


In the chalky Isle of Purbeck hills, this vast, three-field campsite has the sort of wide-open spaces that cry out for rowdy ball games and Frisbee throwing. Along one side runs the Swanage Steam Railway line, complete with gorgeous old trains that puff by a few times a day, while, two miles away, Swanage Bay and Durlston National Nature Reserve are imminently reachable by car or on foot. Head the same distance inland to visit ruined Corfe Castle and the quaint village of the same name, or venture further west for some of Dorset's most famous coastal scenery- Lulworth Cove, Kimmerage Bay and the iconic arch of Durdle Door. Adults £8, children £4.
2. SHORTLANDS FARM, PEMBROKESHIRE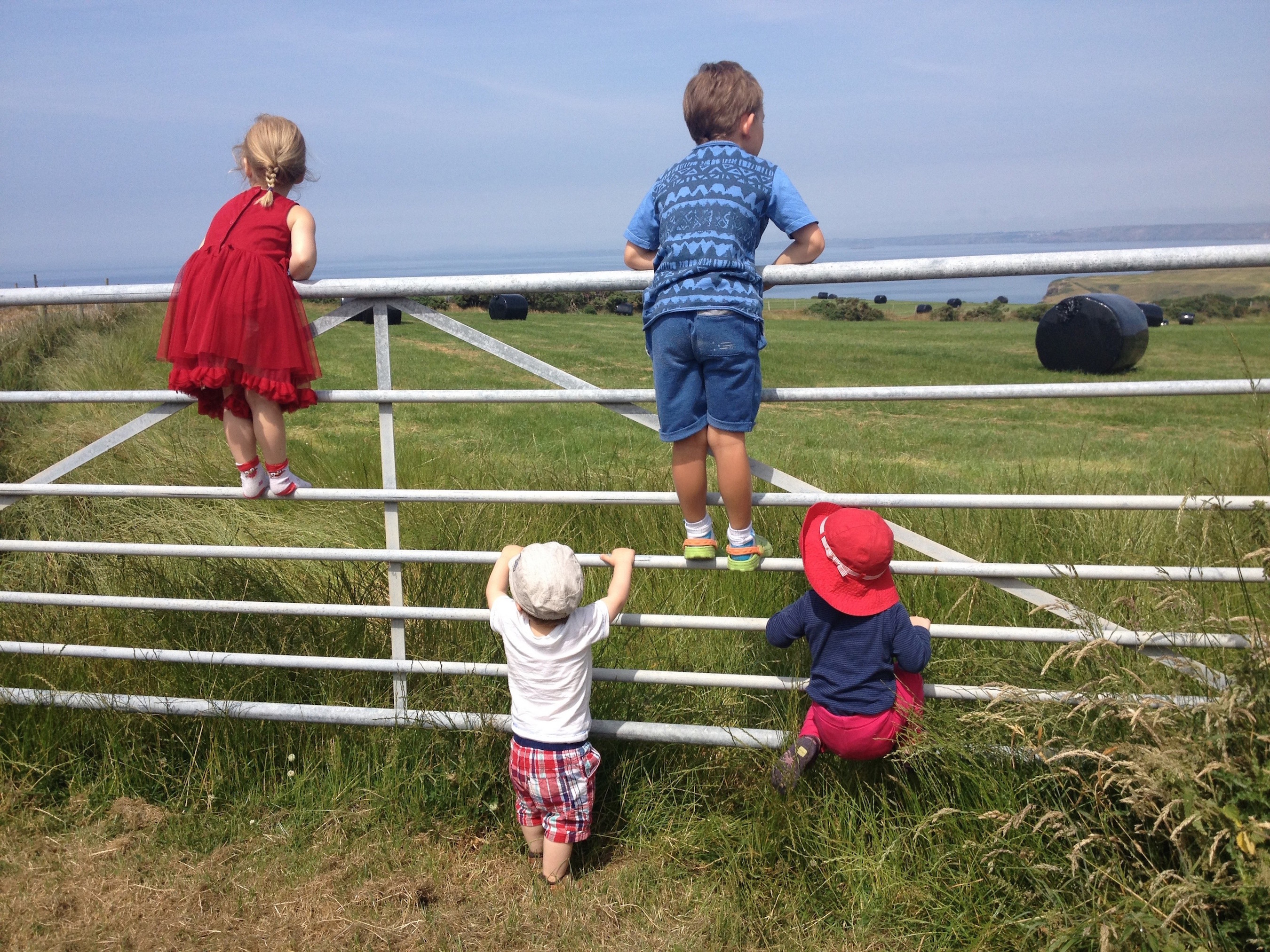 Overlooking St Brides Bay, 29-acre Shortlands Farm has a scenic cliff-top meadow set aside for campers, with breathtaking sea views. It's a sociable site, with a great family buzz during school holidays. It also has a refreshingly laidback feel; the pitches are informal and undesignated, and campfires are allowed. Secluded Druidston Haven beach is just 10 minutes away, while St Davids is near enough to visit, yet far enough to avoid the crowds (25 minutes by car). It's a pleasant two-and a-half miles south to Broad Haven and Little Haven, where there are also two further beaches and excellent quays for crabbing. £7.50 per person per night, under-3s free.
3. CROWS NEST, NORTH YORKSHIRE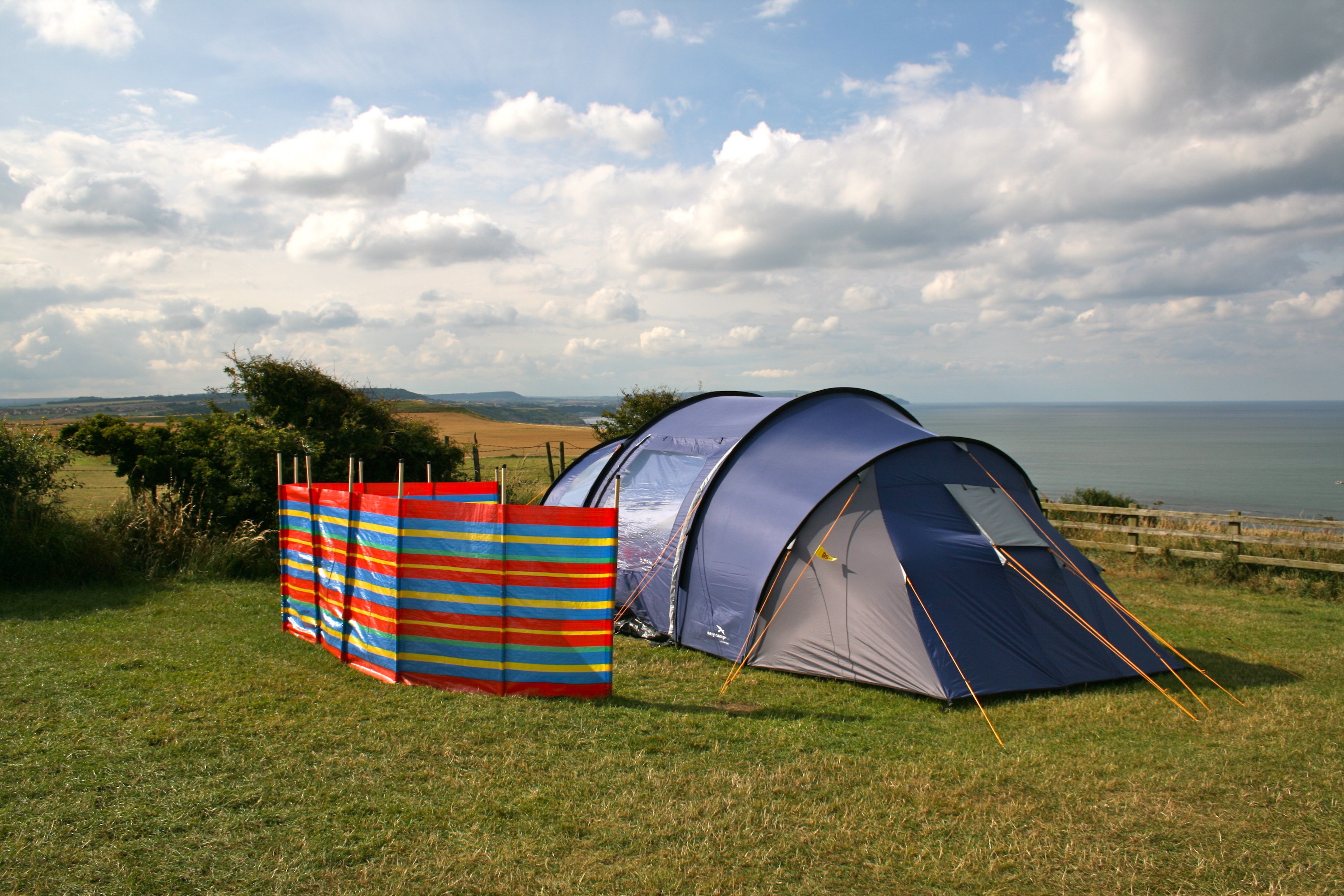 For parents, this 'best of both worlds' campsite offers ample facilities, while still presenting the space and freedom of a more traditional camping holiday. The park itself is expansive and has everything from a fish and chip shop and evening entertainment, to a swimming pool, water-slides and playground. Venture to the tent-only meadow at the far end, however, and pitch up in acres of space with glorious sea views and a pleasant walk down to the beach. The result is a handy ablutions block (with family friendly facilities and good access for nippers), without having the regimented feel of a regular caravan park. Tents (up to 4 people) from £22 per night.
4. ARDNAMURCHAN, ARGYLL


Clinging to a rocky finger that sticks out about as far west as Britain goes, this wild and wonderful Scottish campsite has a real range of camping pitches on offer, from neat nooks with hook-ups near the washblock to wilder spots closer to the shore. The beaches are blissfully quiet, while outcrops provide ample rock-pooling opportunities, and a tree-swing is a popular social spot for the youngest campers. Pack the car with nets, crabbing lines and body-boards to make the most of it all. Facilities are humble, homely and very functional (with surprisingly powerful showers), even if not luxurious. Adults £9, £4 for children, under-5s free.
5. WESTLAND FARM, DEVON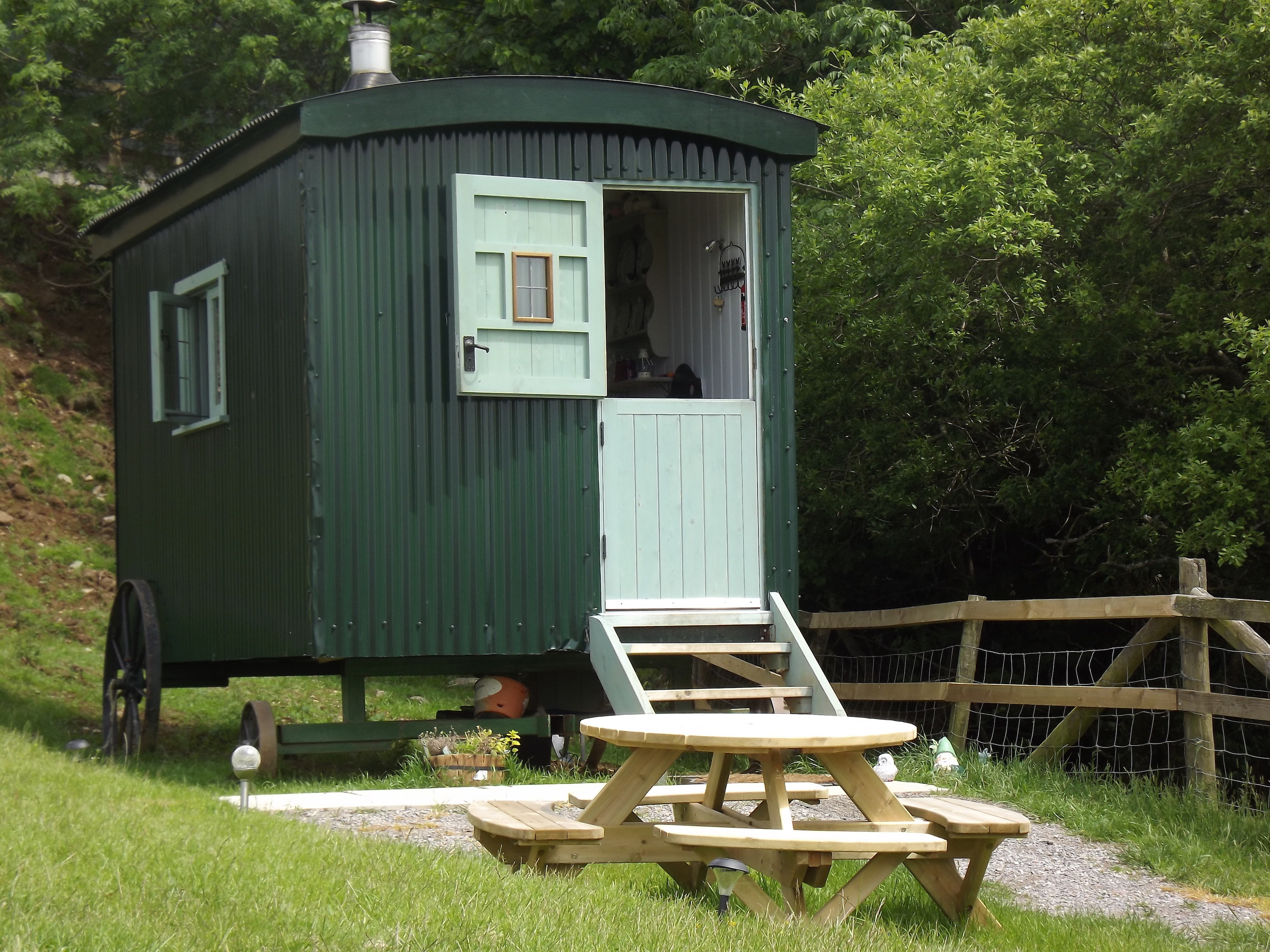 Overlooking a small lake, surrounded by rolling, sheep-dotted hills that hide the sea, four miles away, Westland Farm hosts both grassy camping pitches and a variety of glamping options. A yurt and a hand-built, grass-roofed drover's hut each sleep six, while an adorable old shepherd's hut, nestled next to a babbling brook at the top of the farm, is ideal for a family of four. Kids enjoy feeding lambs in spring, grooming the horses and helping collect eggs from the chickens, while Exmoor Zoo and the Combe Martin Wildlife Park will tick off any other animals on the list. Both are just 5 minutes away by car. Adults £10, children £5, under-4s free. Glamping from £75 per night for 4 people.
6. NINHAM COUNTRY HOLIDAYS, ISLE OF WIGHT


Bicycles, some with stabilizers others with wicker baskets full of goodies bought in town, are scattered around the tents at Ninham Country Holidays. Just outside the seaside town of Shanklin, it's a popular spot with families, hidden from any busy roads and with easy access to both the beach and to Shanklin Chine, a popular oddity that combines a ravine boardwalk with attractions that include caged birds, chipmunks and a Victorian brine bath. The campsite itself is excellently equipped, there's a swimming pool, an indoor games room and an outdoor sports area, while an ice-cream hut is also open in peak season. Adults from £6.50, children from £4.75, under-3s £1.50; plus pitch price from £3 per night.
7. GREENHILLOCK GLAMPING, ANGUS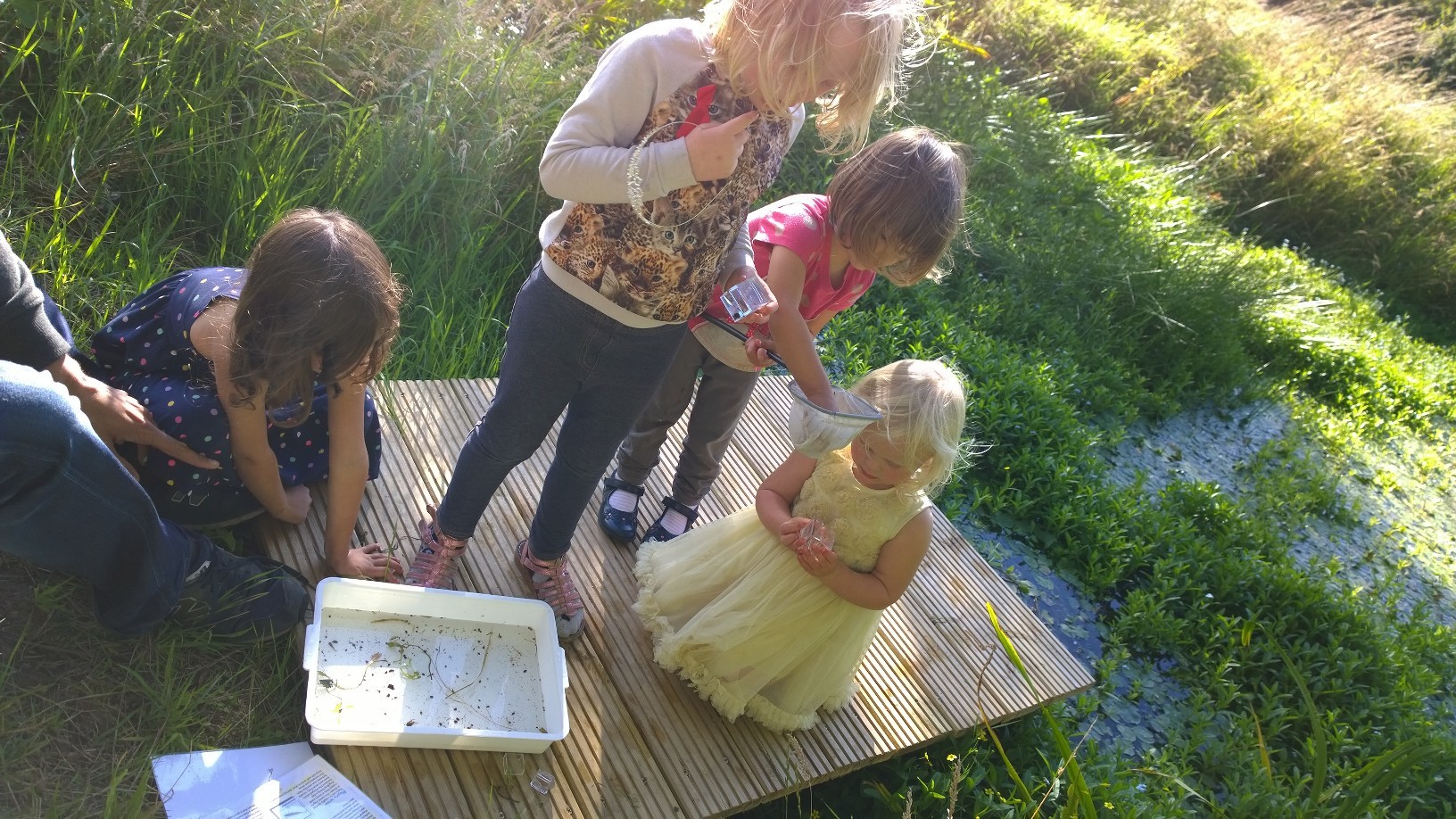 Pond dipping, den building and butterfly hunting in the long grass, make Greenhillock a firm favourite with youngsters. Along with magnifying glasses, bug information sheets and nets, there's also a child-sized arts and crafts tent. Parents, meanwhile, can choose from pitching their own abode or booking one of the furnished bell tents, while all campers have access to the communal kitchen facilities. It's not far to the coast, though it pays to take the 20-minute route to Arbroath, a medieval port town that's now the throbbing heart of the Scottish fishing industry. There's nowhere better for fresh fish and chips. Pitch £18 per night (incl 2 people). Bell tents from £60 per night (incl 2 people). Additional adults £5 per night, children £3 per night.
8. TREGARTON PARK, CORNWALL


Old meets new at the Tregarton Estate, two miles from the beaches of Gorran Haven, Portmellon and Hemmick, on the Roseland Heritage Coast. The estate dates back to 1492 and several 17th century farm buildings still remain today. Facilities, however, are anything but dated. Motion-sensor operated glass showers, excellent access for the disabled and Wi-Fi (across the whole site) offer 21st century amenities, while an adventure playground, all weather tennis court and heated outdoor swimming pool are highlights for families. Inland attractions include the Eden Project and the Lost Gardens of Heligan, both less than half an hour by car. Pitches from £11 per night (incl 2 people). Additional adults from £4 per night, children from £3 per night, under-3s free.
9. GREENWAYS OF GOWER, SWANSEA


Situated on the Gower peninsular, the first ever designated Area of Outstanding Natural Beauty, this caravan site has a separate, tent camping field with unimpeded views of sandy Oxwich Bay and access to all of the site's facilities. A games lounge, provides for rainy days, while there's an adventure playground outside for sunny ones. Simply strolling to the beach, though, is the best option. The bay is a popular spot for surfing, kiting and watersports, though you're sure to find a relaxed spot amongst the sand dunes at the eastern end. Be prepared for the hill back up to the camping field. Pitches from £17.50 per night (incl 2 people). Additional people from £3 per night.
10. SANDS, WESTER ROSS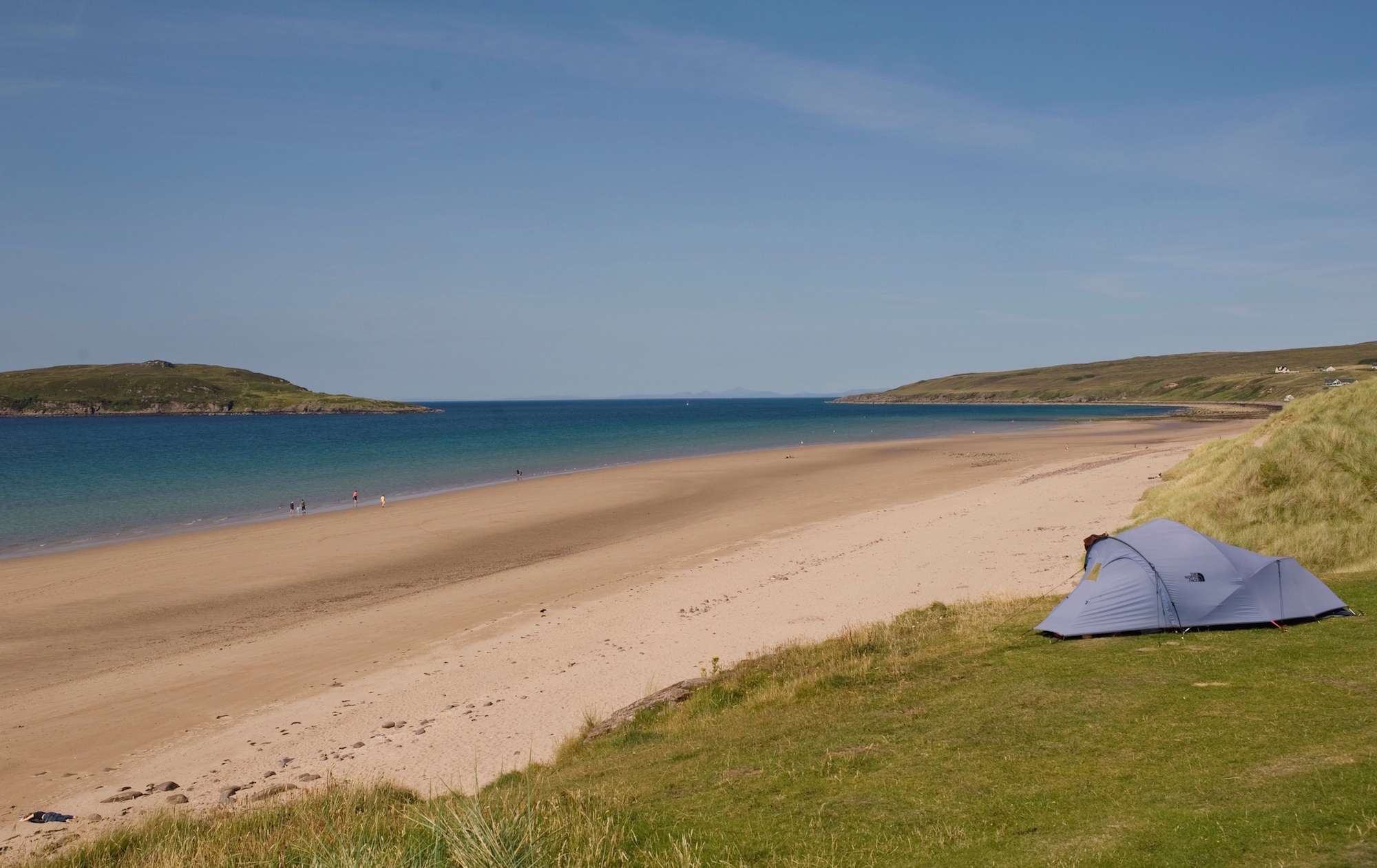 Characterised by rolling duneland with plenty of tent-sized pockets for you to hide away in, this beachside site is perfect for launching kayaks and exploring the sheltered coast. There are 10 heated wooden wigwams, for glampers, and an on-site shop that puts some outdoors retailers to shame – they even sell boats and wetsuits. With a beach to dig up, dunes to jump down, rocks to climb on and woods to go heffalump-hunting in, it's ironic that the campsite also has an adventure playground. The beach, of course, is the campsite's real glory. In the day castle-building and swimming is routine. By night watch the sun set over the far tip of Skye. Pitch (incl 2 people) from £16. Additional adults £7, children £3, under-5s free.
The definitive Cool Camping: Kids guide (out 12 May 2017, priced at £16.95) is sure to become a staycationing camper's favourite. Available at all good book stores, or online at coolcamping.com/books.
For more family-friendly holidays and activities, click here or pick up a copy of the magazine.
The definitive Cool Camping: Kids guide (out 12 May 2017, priced at £16.95) is sure to become a staycationing camper's favourite. Available at all good book stores, or online at coolcamping.com/books.
If you're searching for fun for the whole family, and you're not wanting to leave behind your beloved pooch, try out these dog-friendly hotels by the coast.
For more family-friendly holidays and activities, click here or pick up a copy of the magazine.