Head to the coast for an array of wilderness experiences – from climbing remote sea stacks to swimming in secluded creeks. Words: Alex Reece
1. FOR… A SEAL SAFARI
Saltworks SUP, Isle of Man
The varied coastline of the Isle of Man is edged with everything from sheltered coves to sea caves and towering rock stacks swirling with seabirds. This makes it ideal for exploring on a stand-up paddleboard (or SUP). 'The island is an amazing playground,' confirms Michelle Stewardson of Saltworks SUP. 'Our unique coastline is unspoilt and full of wildlife, from Risso's, common and bottlenose dolphins, to common and grey seals – not forgetting basking sharks.' Learning to SUP is a fun way to get to know the marine landscape and feel the sea beneath your feet. And for the adventurous, there are Seal Safaris, SUP Snorkel trips and SUP GLO paddles, which are used at night to illuminate the sea below. Two-hour SUP sessions start from around £35. Call 07624 417325 or see saltworks-sup.co.uk.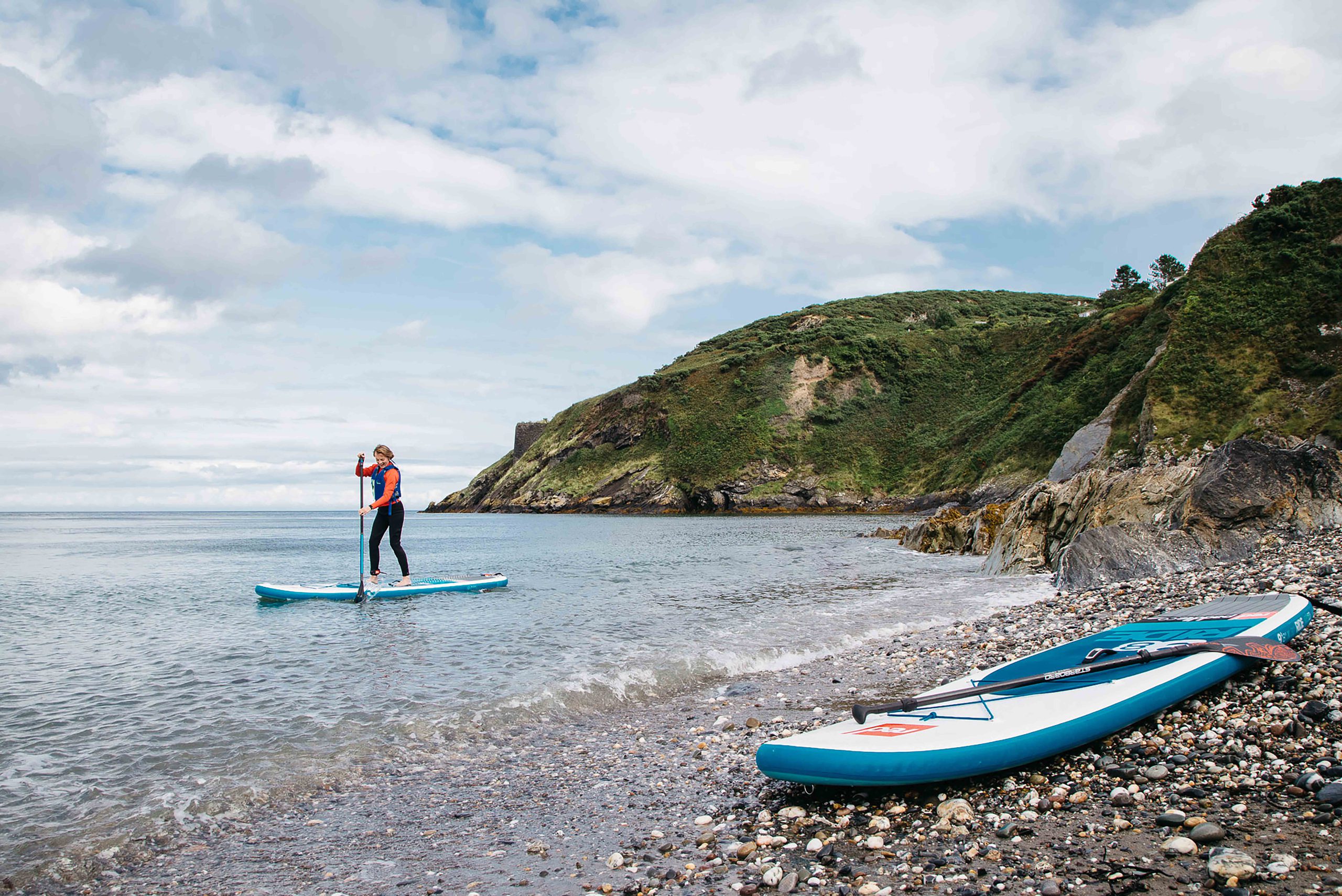 2. FOR… WILD CAMPING
Luskentyre Beach, Isle of Harris, Outer Hebrides
For a sense of freedom and escape, setting up camp by an island beach is hard to beat. As wild camping is legal in Scotland, this opens up opportunities to sleep beside some of the UK's most spectacular and undeveloped shorelines. In the Outer Hebrides, you'll find vast, white-sand beaches framed by dunes and wildflower-rich machair. A prime example is Luskentyre, with its turquoise waters and views of surrounding hills and islands. For campers seeking an elemental, no-frills experience – and who are willing to leave no trace (see weblink for advice) – it's a chance to unplug from modern life completely. Go to visitscotland.com/accommodation/caravan-camping/wild-camping.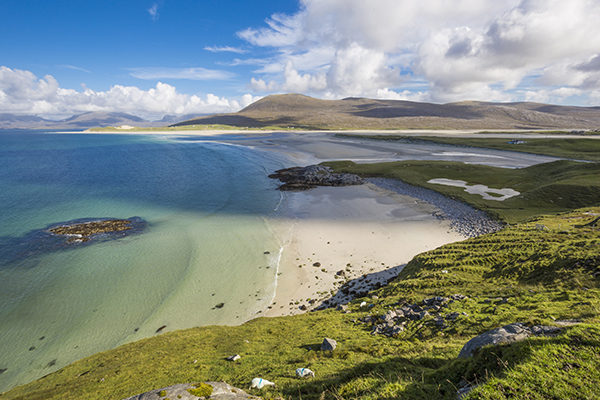 3. FOR… OPEN-WATER SWIMMING
Sea Swim Cornwall, various locations, Cornwall
Owned and run by trained lifeguards Jo Brown and Tom Foreman, Sea Swim Cornwall offers affordable open-water swimming holidays for a range of abilities around the coast of the county where they grew up. According to Tom, this is a great way to build water confidence and to see another side of Cornwall as you bathe in quiet creeks or glide alongside golden beaches. Trips this season vary from a long weekend based in remote woodland on the banks of the River Fal (stay in a treehouse, a converted boat or a period cottage), to a four-night townhouse stay in Newquay, including swims in St Austell Bay and Charlestown Harbour. For prices and booking, call 07773 085427 or 07930 424841, or visit seaswimcornwall.co.uk.
4. FOR… A NATURAL ESCAPE
Elmley, Isle of Sheppey, Kent
A break at Elmley – a 3,300-acre nature reserve on an island just off North Kent – makes it easy to reconnect with nature in a wilderness setting fringed by salt marshes and visited by rare wildlife. The chic hut accommodation has floor-to-ceiling windows, allowing views of the coastal countryside to dominate. Guests can also take part in the new Nature Sessions retreats (see online for dates and booking details – private and corporate retreats are also available), the first of which, entitled 'To The Sea', features a seashore safari with the reserve manager, wild swimming and an evening feast on a secret, shell-sand beach. And from late spring onwards, Elmley will be home to a traditional Thames barge, Edith May, which will be available for trips on the Swale Channel. Hut stays from around £85 per night. Call 07930 847520, or visit elmleynaturereserve.co.uk.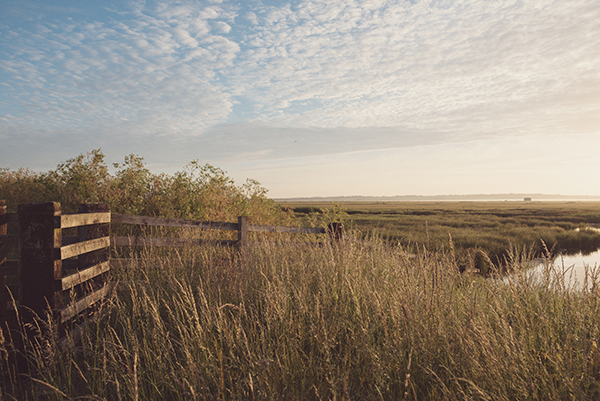 5. FOR… CLIMBING A SEA STACK
Unique Ascent, Donegal
Standing on a 150m sea stack, 500m from land, is about as wild as it gets – and incredibly, according to Iain Miller of Unique Ascent, no previous experience is needed to climb one. There are more than a hundred sea stacks off the coast of Donegal, and Iain has successfully guided people aged from six to 81 to the summit of many of them. Paddle out to sea, passing seals and basking sharks en route, and arrive at the foot of a remote rock tower. The view from the top, Iain says, feels 'far from anywhere in the real world'. Prices start from around €75pp for a couple or around €50pp for groups greater than four for a half-day climb (includes climbing equipment). Call +353 87 7584810 or go to uniqueascent.ie.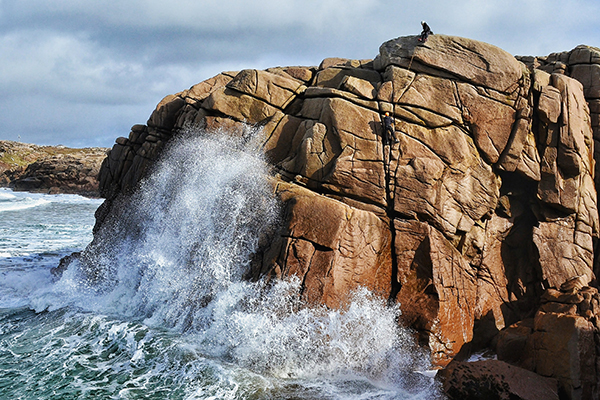 6. FOR… ELEMENTAL ADRENALINE
Ty Cwch Beach House, Cardigan Bay
Ideally suited to a family adventure are these converted shipping containers beside the pebble beach at Cwmtydu on Cardigan Bay. With brightly coloured sleeping cabins, porthole windows and an open-plan indoor/outdoor living space, they make a practical base for a range of bracing activities. Instructors can provide bespoke packages, offering hiking, canoeing on the nearby Teifi River, coasteering, surfing, guided stargazing and more. Back at Ty Cwch, wash off the sand in the outdoor shower and enjoy a barbecue on the deck. Cabins sleep four, from around £120 per night. From around £180pp for three days of guided activities. The properties can be booked exclusively for 12, from around £360 per night. Book on 01348 830922 or at qualityunearthed.co.uk.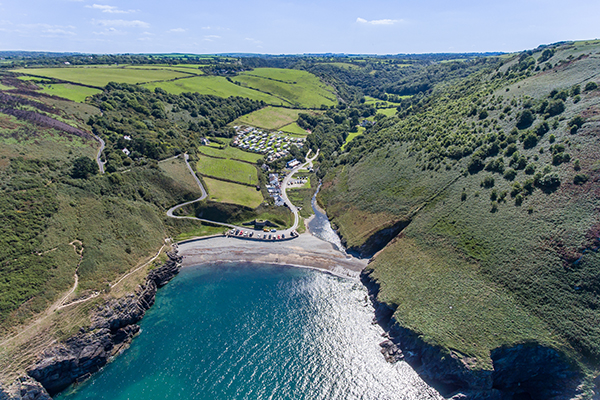 7. FOR… WOODLAND SURVIVAL
Goodleaf Tree Climbing, Ryde, Isle of Wight
Embark on a family Woodland Adventure with Goodleaf Tree Climbing – held in a secluded copse near Shanklin – and you'll acquire useful bushcraft skills, such as den building and making a fire, while also spending unhurried time together outdoors. Says Abi McCathie, who owns and runs Goodleaf with her husband Paul: 'It's about creating some space in hectic family lives to experience downtime in the natural world, with the support of an expert outdoor leader.' In a small group of eight, you'll also forage for woodland materials and make your own hand-crafted keepsake of the session. Once the campfire's going, there will be tea and toasted marshmallows, too. Prices from around £20pp, under-6s are free. For more details, call 0333 800 1188 or see goodleaf.co.uk.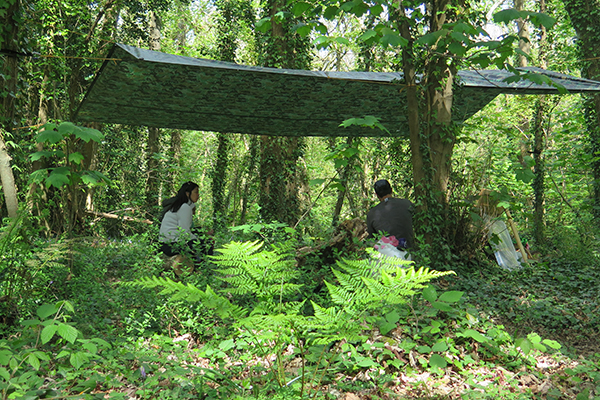 8. FOR… WILD FOOD & SEA KAYAKING
Galloway Wild Foods & Arisaig Sea Kayak Centre, Arisaig, Inverness-shire
Join a 'Wild Kayak, Wild Food' adventure which takes place along the north-west coast of Scotland and you'll get to skim over sea lochs and weave between islands, while mindfully harvesting seaweeds, shellfish and maritime plants. Mark Williams of Galloway Wild Foods, who leads the foraging and cookery side of the trips, says: 'Combining the two into these mini-adventures makes for an amazing opportunity to journey through beautiful landscapes, led by nature's larder.' Among the highlights are camping beside the Sound of Arisaig, cooking outdoors with foraged ingredients and sipping wild cocktails on hidden beaches. As tuition is provided by Arisaig Sea Kayak Centre, the break is also suitable for beginners. Price around £485pp, check the website for upcoming trips. Book on gallowaywildfoods.com and arisaigseakayakcentre.co.uk.