Escape everyday living on a boat-based holiday. Learn to sail a tall ship, join a research vessel watching whales and dolphins or simply chill out in a smart houseboat. Words: Alex Reece
1. FOR… GLAMPING AFLOAT
Blagdon Water, Holsworthy, Devon
At Blagdon Water, on the border between Devon and Cornwall, two traditional canal barges are moored on a lake, providing an idyllic, low-tech escape from the daily grind. Just a 20-minute drive from the Atlantic coast, the boats are fitted out with en-suite cabins and an open-plan living area decorated in a pretty, rustic style. The peaceful, lakeside location allows you to observe the aquatic wildlife at close hand. Take your morning coffee up on to the open-air deck, and watch the mist roll along the water. Or enjoy fishing and pond dipping from your private jetty. (01409 255730, blagdonwater.com)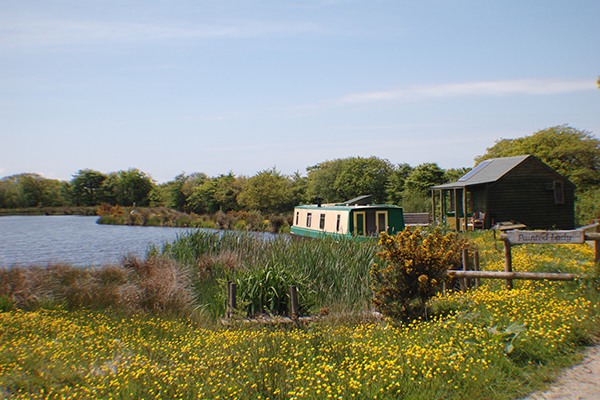 2. FOR… A BRITISH ISLES CRUISE
British Isles Discovery, Cruise & Maritime Voyages
Cruise & Maritime Voyages (CMV) has regular British Isles Discovery journies, stopping off at destinations such as Isle of Skye, Isle of Mull and Guernsey. The ship also calls at Belfast, where you can visit the Titanic Quarter, before going on to Dublin and Cobh – gateway to the city of Cork. (0844 9983929, cruiseandmaritime.com)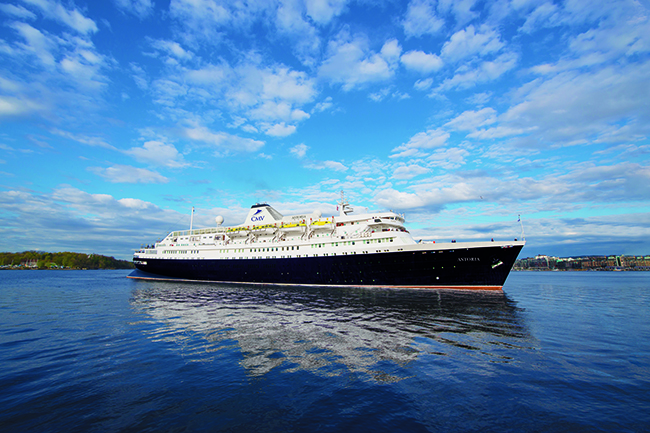 3. FOR… A THAMES SAILING BARGE
Topsail Charters, Maldon, Essex
Thames sailing barges, with their red sails, used to carry cargo on the rivers of Suffolk, Essex, Kent, and the Thames Estuary until the 1960s. Topsail Charters runs a fleet of these vessels from various locations on the east coast. Departing from Maldon, enjoy a fully catered weekend on Reminder (built in 1929), cruising the island strewn Essex estuaries. Possible trips ashore include a visit to Wivenhoe, before a quiet night anchorage in Pyefleet Creek. From £250pp for a two-day weekend. (01621 857567, topsail-weekend-breaks.co.uk)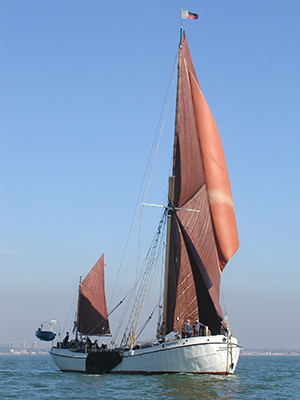 4. FOR… DISCOVERING THE BROADS
Hoseasons, Norfolk Broads
The lock-free waterways of the Norfolk Broads make cruising easy for novices. Some get close to the coast at Great Yarmouth, whereas others weave through the fens, past wildlife-rich reserves and waterside pubs. If you book cruiser Brinks Rhapsody from Hoseasons, and start from Wroxham, you'll pass thatched boathouses and inns on the River Bure, then visit Ranworth and the Broads Wildlife Centre before reaching the open waters of Hickling and the town of Acle. Facilities include flat-screen TV/DVD, sundeck and shower. (0345 4986060, hoseasons.co.uk)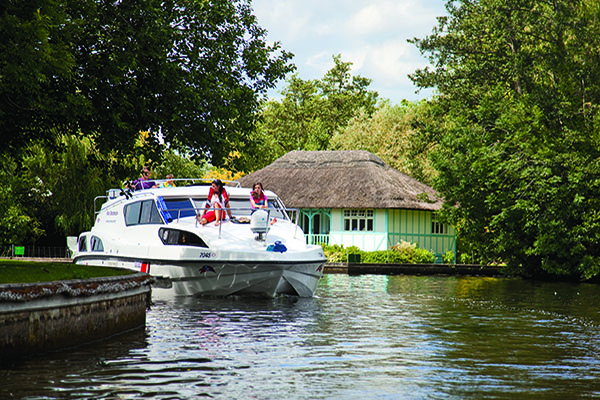 5. FOR… A BIT OF LUXURY
Harbour Houseboat, Bembridge, Isle of Wight
This houseboat has all the comforts of a high-end holiday cottage with the bonus of a pretty island harbour setting. Originally a Thames lighter, the vessel has been re-modelled to fit four large bedrooms, two bathrooms and an open-plan living/kitchen/diner with floor-to-ceiling windows plus a deck facing out to sea. The town of Bembridge, offering beaches, pubs and restaurants, is within easy walking distance. (0117 2047830, canopyandstars.co.uk/harbourhouseboat)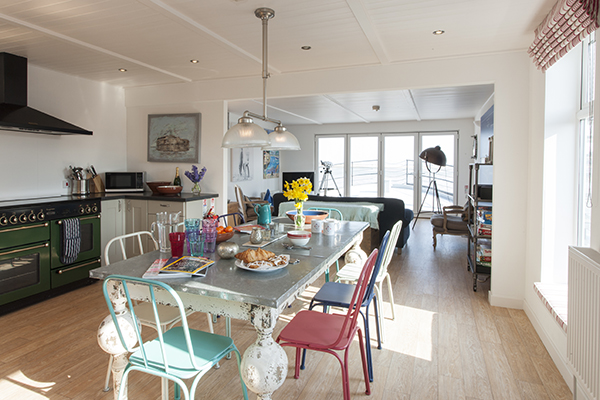 6. FOR… A TRIP ON A TALL SHIP
Classic Sailing, Falmouth, Cornwall
If you fancy travelling back in time, Cornwall-based Classic Sailing offers all-inclusive, hands-on voyages worldwide on tall ships and wooden boats. Choose a three-day spring break navigating the small creeks and fishing villages of South Cornwall aboard Eda Frandsen, a gaff cutter built in 1938, or sail to the Isles of Scilly for six nights on Agnes, a replica pilot cutter. Part of the thrill is in getting to sail these traditional vessels. (01872 580022, classic-sailing.co.uk)
7. FOR… SAILING TO ST KILDA
Focus on St Kilda Expedition, Northern Light Cruising Company
This adventurous trip on former Norwegian rescue ship Hjalmar Bjørge will take you to the remote archipelago of St Kilda (to the west of the Outer Hebrides), famous for seabirds, cetaceans and rugged landscape. The six-day cruise sailing from Oban allows you to spend a few days exploring the human heritage (dating back two millennia) on Hirta, the main island, and cruising around the stacks to encounter the abundant sea eagles, gannets, dolphins and whales, and rarities such as St Kilda mice and the St Kilda wren have been spotted on previous cruises. (01599 555723, northernlight-uk.com)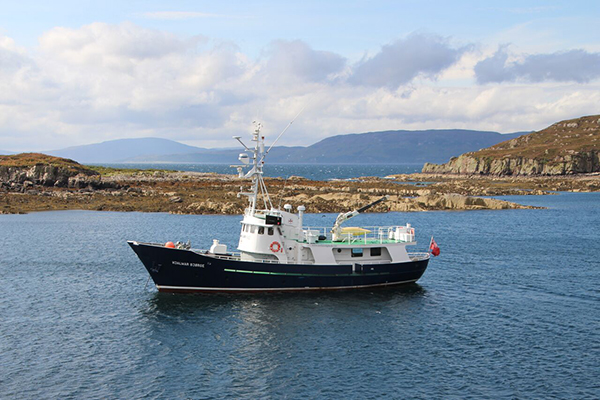 8. FOR… WHALES & DOLPHINS
Expedition Survey, Hebridean Whale & Dolphin Trust, Isle of Mull
For a potentially life-changing experience, join the Hebridean Whale & Dolphin Trust (HWDT) as a volunteer on its research vessel, Silurian, and you can contribute to its work, monitoring whales, dolphins, porpoises and basking sharks along Scotland's west coast. Trip itineraries aren't planned, so you could end up far west of the Outer Hebrides or sailing around Argyll and the Isles, encountering anything from minke whales to bottlenose dolphins. You'll work alongside the HWDT crew as a marine mammal field biologist, gathering data to support marine conservation efforts in Scottish waters. Expedition Surveys last from 7-12 days (01688 302620, hwdt.org/Silurian).
9. FOR… A NARROWBOAT JOURNEY
Leeds-Liverpool Canal, Canal Holidays from Blue Water Holidays
A narrowboat journey along the Leeds-Liverpool Canal leads you through the southern Dales countryside. On a week-long route, travel west from Skipton into the Pennines towards Foulridge, then return and meander east towards Brontë country, Bingley and the model village of Saltaire, where the Salt's Mill gallery complex showing the work of David Hockney, is located. The longest canal in Britain eventually reaches the sea – although the Liverpool section is tough to navigate. Full tuition in handling the narrowboat is given at the start of your break. (canalholidays.com)
10. FOR… A FISHING BOAT BOLTHOLE
Boy John, Smugglers Cove Boatyard, Frongoch, Gwynedd
A quirky, fun alternative to a sailing holiday is this former fishing boat, Boy John, which has been hauled onto the banks of the Dyfi Estuary to become a holiday haven for couples. Accessed through a traditional working boatyard in the Snowdonia National Park, the converted vessel is heated by a woodburning stove and lit by fairy lights and spot lights using solar-generated electricity. The cabin has a double bed plus love seat, and the wheelhouse is an ideal space to read or watch the sun go down over the water. The boat also has a piano – it doubles as a gig venue in winter. (01654 767037, smugglerscove.info; coolcamping.com)