We speak to some famous faces and find out where their favourite coastlines are around the UK
Interviews by Caroline Wheater and Anna Turns
ZOE LYONS
A familiar face on TV and the stage, the stand-up comic Zoe Lyons has a very soft spot for Brighton's seafront, where she walks her dog and goes cold water swimming all year round

Photo by Marco Betti / Marine Conservation Society
Brighton is so important to me. I always refer to it as one of my best friends. It's organic and human, artistic and bohemian, and I miss it when I'm away. I've lived here now for 18 years, four minutes from the beach, and I can see the sea from the end of my road. I find the ocean mesmerising, with a never-ending palette of colours. Most people associate Brighton with the summer but I love it in the winter when it's wild. The sea can be so angry, waves leaping high, or on cold, crisp days it's as still as a millpond. It's like a gift in winter.
We walk our dog, Mr Groucho Barks, every day on the seafront and in the summer we might stop off at Marrocco's in Hove for ice cream – banoffee or seasalt caramel flavour for me. Since lockdown I've become a sea dipper and I go in at least two or three times a week for a maximum of 10 minutes, wearing a bikini and a bobble hat. I went along with a friend to start with and found it so good for my mental health. Proper exhilarating! I like being in the water at sea level, you see the city from a different angle and get a seagull's view on the world. Cold water swimming calms the mind and resets me every day.
I love scuba diving too and have just come back from diving with seals in the Farne Islands. Every time you get in the water it's like a mini life, full of expectation and hope about what you're going to see. Sometimes it comes to fruition, other times there's nothing. I went on Mastermind last year and chose Jacques Cousteau as my specialist subject. Afterwards, the Marine Conservation Society got in touch and asked me to be an Ambassador for their beach cleans. I feel strongly about this issue, and can't understand how people can destroy the thing they enjoy so much. It signifies a lack of ownership about the planet, it's ours and we have to look after it.
Zoe Lyons is the Marine Conservation Society's newest Ocean Ambassador and supports the charity's annual Great British Beach Clean initiative. Zoe hosts Lightning, the BBC2's afternoon quiz show, this New Year.
JOEL BIRD
The design expert on BBC2's Your Garden Made Perfect, Joel Bird remembers joyous family holidays on the Dee Estuary near Liverpool, a feeling he's recaptured since moving to Margate on the Kent coast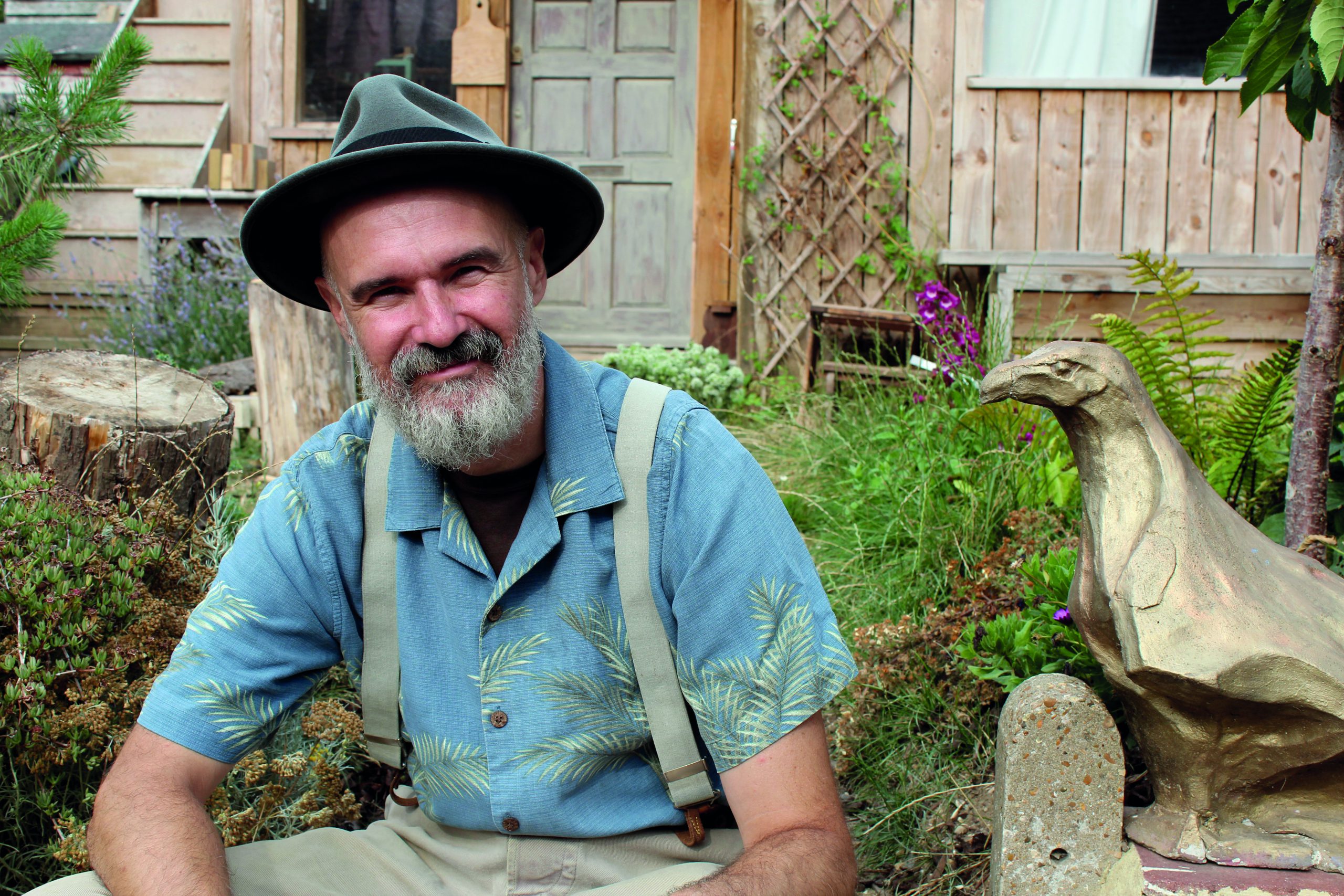 I was a city boy from Walton in North Liverpool, but we used to go on camping holidays to the Wirral Peninsula, and the Dee Estuary has had a lasting influence on my life. There were lots of cousins, eight children in all, Mum and her two sisters – we didn't fly anywhere or travel long distances but to us it was fantastic. I remember the sandstone cliffs with paths leading down to the beach, the tidal mudflats and finding lots of clay that we'd make things out of, getting our hands dirty.
My cousin Robbie would wake me up before dawn to take me bird watching on the estuary. It was the start of my connection to nature and the way into gardening for me. We would watch waders hunt for food, flocks of oystercatchers and black-tailed godwits, and if I hear the melancholic call of curlews I'm transported straight back there. All together we'd go on nature walks and learn the names of trees and wildflowers, and in the evenings our mums would cook corned beef hash on the camping stove. It was the best kind of happiness, and a love of nature became part of my DNA.
I left Liverpool to live in London, but when you've lived near the sea you are always drawn back to it. After 20 years there I moved to Margate in Kent with my family in 2019. The big skies, the views, the colours and the sense of space were a shock to the system but I feel relaxed and happier now I'm out in nature again. We live less than a mile from the coast and go to the beach all year round. I'm teaching my two children, aged eight and five, about bird species, such as types of gull, because I want to instil in them a respect for nature. We swim at Walpole Bay in Margate and are starting to venture out on our bikes to Reculver and Pegwell Bay. In summer we'll go to the beach for the whole day, take a flask and a charcoal barbecue, and ban phones. It feels like camping.
Read more about Joel's approach to design in The Book of Shed (£20, Bonnier Books).
EBONI USORO-BROWN
Commonwealth Games gold medal-winning national netball player Eboni Usoro-Brown has a super-busy life and chooses Cornwall as the place to kick back, rest up and calm her mind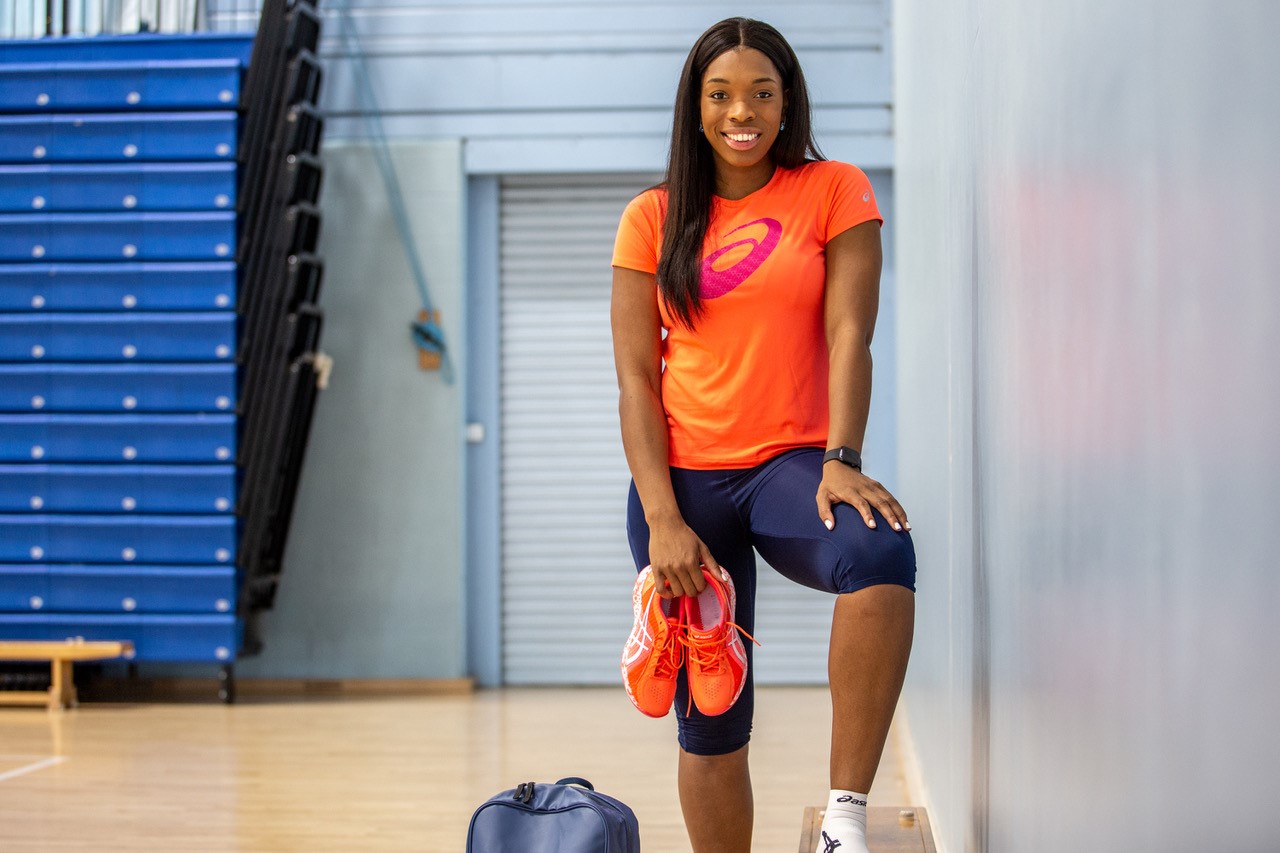 My first experience of Cornwall was visiting Bude when I was at primary school – we went cliff-walking and kayaking and I enjoyed everything about it. Mum used to live in the Cayman Islands so I've always liked being by the sea – it helps your mind settle – and parts of West Cornwall have an almost tropical feel. My connection with Cornwall continued when I studied at Bristol University, and now, living near Bath where I play Superleague netball for Team Bath, it's just a two to three-hour journey door to door. My husband and I like going there because the atmosphere is so calm and the people are so friendly. It's our first choice when we pack up the car for a spontaneous weekend away.
We celebrated our first wedding anniversary in St Ives and we had a very relaxing time, especially in the Spa at the Harbour Hotel where we stayed, just above Porthminster Beach. Every time I visit Cornwall I discover a bit more about its heritage, and the town of St Ives is charmingly quaint. We liked walking around the little cobbled streets, discovering art galleries and watching the fishermen bring in the catch of the day. We'd find a hidden restaurant for lunch and have some seafood – lobster, scallops or mussels perhaps, which taste even better because you know how fresh they are.
For our babymoon, our last weekend together before our daughter Savannah was born last August, we went to Newquay to stay at the Fistral Beach Hotel. The day would begin with a lie-in, followed by a leisurely breakfast, then a lovely walk down to the beach. In the evenings we had incredible food served over five courses. My husband is in the RAF so he loves kitesurfing and running up hills, but when I'm away I prefer to stop and slow down and escape the pressure cooker of being an athlete. We're looking forward to introducing Savannah to the Cornish coast this summer, and taking her body-boarding and surfing when she's a bit older.
Eboni is working with nutrition and performance coach Matt Lovell at aminoman.com for all her sports nutritional needs.
Find out more about the Harbour Hotel in our guide to the best Cornish hotels
DAN ROUSE
Presenter, author and ornithologist Dan Rouse lives close to Rhossili Bay Beach on the Gower coast, where wildflowers, birds and butterflies thrive on the headland habitat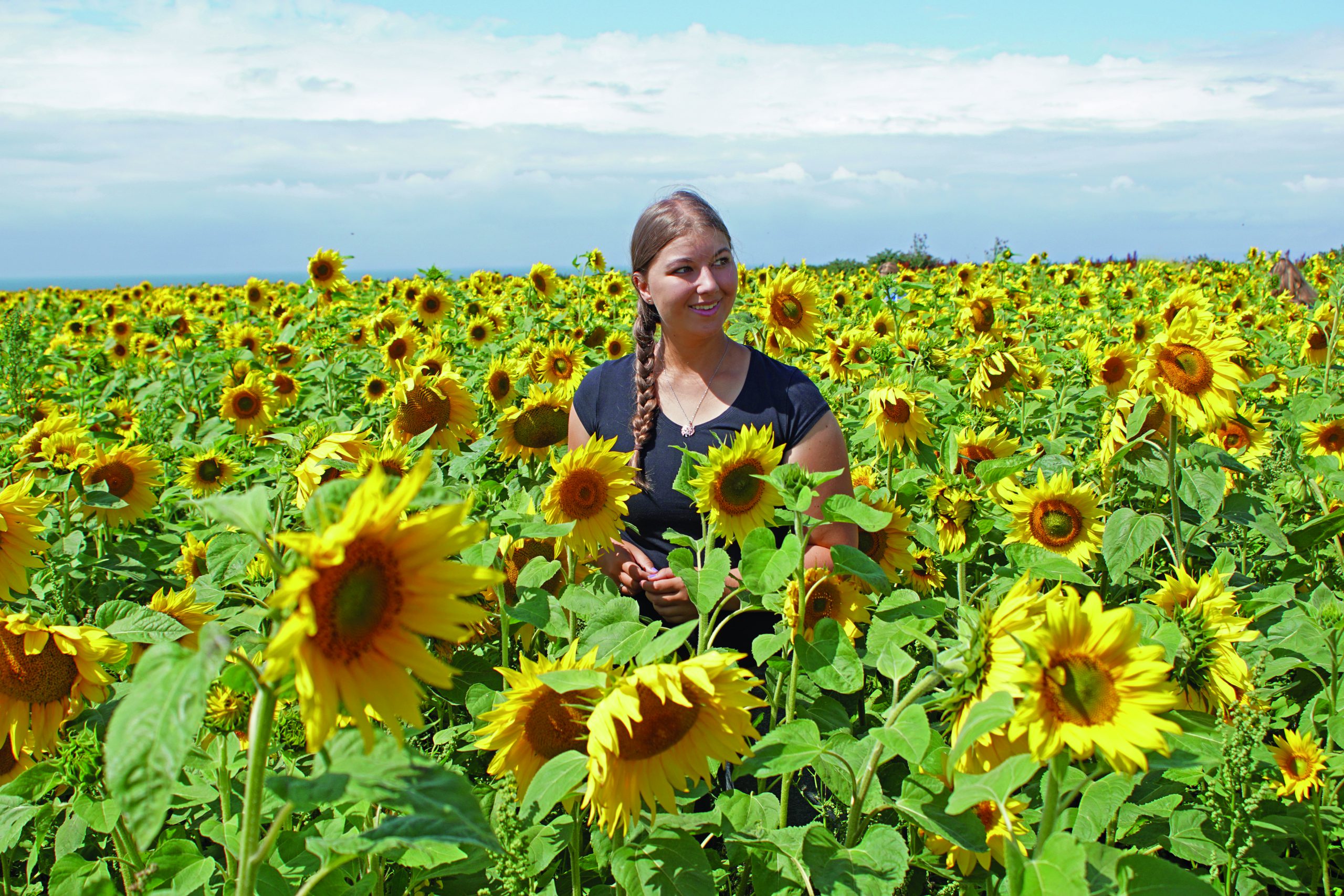 I grew up in Swansea and first discovered Rhossili when we went on family caravan holidays there in summer. It was full of birds, with flocks of up to 100 goldfinches and choughs – called 'red crows' in Wales – as well
as breeding guillemots, fulmars and kittiwakes nesting on the cliffs. From gorse to grasses to rocks, there's every type of habitat on the headland. It's also a welcoming place for people, with disabled access paths.
The sweeping, sandy beach is three miles long and the ocean is a crisp, blue colour. It's very open and bright, often voted among the top 10 beaches of the world. I still live in Swansea, a 15-minute drive to Rhossili, so I come every month if I can, especially in May and June when it's quiet. As I walk, I hear the birds and see the butterflies attracted by sunflower fields and wildflower meadows that were planted for conservation reasons. There's so much natural activity that you forget about your worries.
Sometimes I'll be there all day. I take binoculars, a spotting scope, a notebook and a camera. I particularly like to watch the peregrines and kestrels that nest half-way up the cliffs pop out to find food for their young. You can see dolphins and porpoises; the dolphins charge around but porpoises are much quieter animals, and roll or pop up a fin. Seals haul out onto Worm's Head and their calls sound like a foghorn.
On a perfect day, I'll arrive at Rhossili around 9am with a travel mug of hot chocolate. I'll walk across the headland and down onto the beach, which is completely bare – no huts or kiosks. On the way back I'll stop for chocolate fudge cake at The Bay Bistro and enjoy a last view of this very wild-feeling place.
Book a bird or botanical tour with Dan at tadornatours.co.uk and check out her latest projects at danrouse.org.uk.
Discover more about the Gower Peninsula
PAUL AINSWORTH
Michelin-starred chef Paul Ainsworth went to Padstow to establish his reputation and has built a happy life there, spending free time exploring the Camel Estuary with his wife Emma and their young daughter

When I moved to north Cornwall from London in 2005, I wanted to open a restaurant – No 6 in Padstow – to showcase what I could do as a chef. I was on a mission and that was the only thing I cared about. Since then, I've made a life down here – I married Emma and we have a five-year-old daughter, Cici, and live near Wadebridge. The business has grown, and I'm surrounded by amazing people so in the last few years, I've had the chance to look up and appreciate what's around me, enhanced by having a little girl.
We work extremely hard, but I always take Sundays off and our favourite stretch of coastline to visit as a family is between Rock and New Polzeath. We might park up at Rock and walk across the sand dunes to Daymer Bay, or park at Daymer Bay and walk over to Polzeath – the surf beach. Our dogs Flossie, a Border Terrier, and Freddie a Cavapoo, come with us. I also love to go to these places when the swell is epic and watch the sea, our most powerful resource, in all its glory.
Baby Bay in New Polzeath is our favourite beach. It's a bit of a trek to get to and there are no food and drink outlets so it's quieter, a secret spot. A perfect outing would be picking Cici up from school, going down to Baby Bay, having a swim, then cooking up some burgers on a mini barbecue. I run the Camel Trail several times a week, and often do some training from The Mariners – our pub in Rock – running onto Rock beach then up Brea Hill above the Camel Estuary (pictured). From here you can see people in RIBs messing around, water skiers from the Camel Ski School, and working Cornish shrimpers plying the waters – it's a great atmosphere. Being outdoors gives me a sense of freedom and clears my head, and satisfaction that I've done something with the day.
Visit the flagship Padstow restaurant, Paul Ainsworth at No 6, for Michelin- starred menus; Paul and Emma also run The Mariners pub in Rock, Caffè Rojano in Padstow, the Padstow Townhouse (a six-suite boutique bolthole with 'honesty' pantry), plus Mahé Cookery School next door to No 6. See paul-ainsworth.co.uk.
Discover the 8 Best Cornish Sea-View Restaurants
FREYAR MAYOR
When her schedule allows, actor Freya Mavor retreats to North Berwick on the east coast of Scotland to enjoy wild nature, the gannets of Bass Rock and the opportunity to swim in the sea.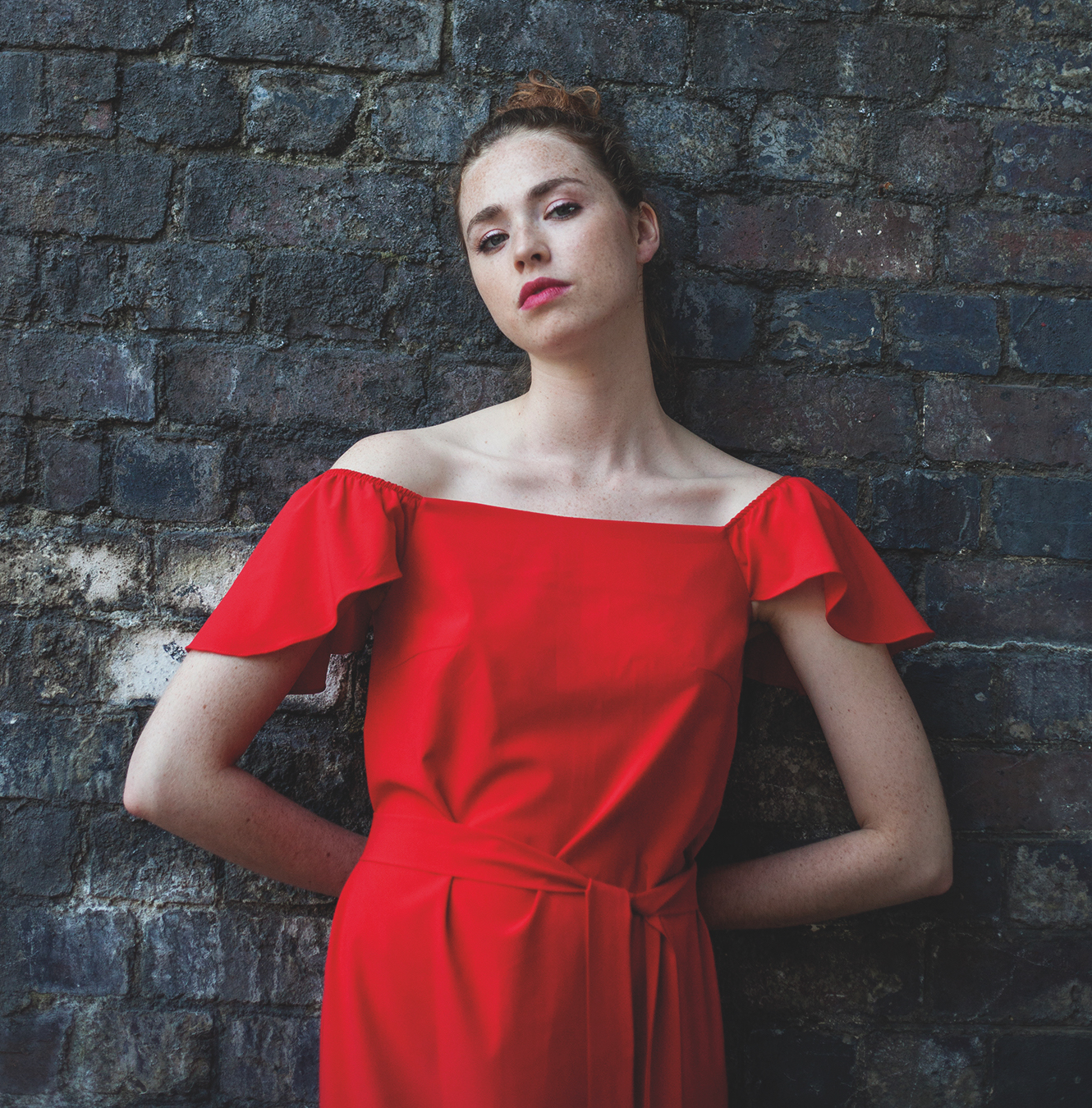 Growing up in Edinburgh and La Rochelle in France, I've always lived near the coast. I'm very physical and I'm at my happiest when I'm in the water – like a seal pup – I love swimming, surfing and sea life. The sea is cleansing and the closest a human can get to being in a different world, there's an element of danger and the unknown about it. It feels mysterious, which is very humbling.
My mum lives close to North Berwick in Scotland, where you can see the obsidian dark blue of the North Sea, and enjoy places like Yellowcraigs Beach and Gullane. The coast is very unspoilt – wild and raw – and we cycle there or take a long walk from her house. There's also the immensely impressive Bass Rock, where a colony of 150,000 Northern gannets nest each year – it's so white it looks like an iceberg. During the first lockdown I stayed with Mum for three months and felt very grateful for the nature and space in such intense circumstances. Every evening we'd take it in turns to make a big meal – trying out a long Ottolenghi recipe, for example – and it was a great solace to enjoy the simple comforts of life.
I remember having an intimate moment swimming with a seal on my 25th birthday at Tyninghame Beach near North Berwick. My mother used to be a singer and told me that if you sing to seals they respond. I was out swimming and a seal popped up around 15m away. I sang to it and it repeatedly disappeared then bobbed up closer, until it was only a couple of metres away – highly recommended!
I'm not a lie-on-the-beach kind of a person, so a perfect day for me would be spent on a stretch of shoreline with a coastal walk, such as Gullane. I'd go with old friends and we'd share a picnic. It would definitely involve swimming, probably without a wetsuit.
Freya is a contributor to Letters to the Earth: Writing to a Planet in Crisis (£9.99, William Collins), a collection of over 100 letters written by children, parents, scientists, nurses, politicians, actors and authors in response to the climate and ecological emergency.
Find out more about taking a trip to North Berwick
KENNY TUTT
MasterChef 2018 winner and patron of Pitch restaurant in Worthing, Kenny Tutt's life is rooted in the Sussex coast, and West Wittering beach is a favourite place to spend downtime with his family

I was born in London, but my family moved to Hove when I was 10. We used to have a beach hut, and I remember my dad pulling me along the seafront in a little car. It got so hot down there that the tarmac used to melt. Today I live in Worthing with my wife, Lucy, two daughters, Emily and Grace, and our dog. I like the whole of the Sussex coast; it has a certain bucket-and-spade charm. As a family, we love West Wittering because it's out of the way and has sandy beaches. But I've also got a real soft spot for Brighton – it's really retro. I always remember watching the film Quadrophenia and thinking, 'how cool is that?'.
The light on Worthing seafront is really nice at dawn, and sometimes if you go down to the shore very early in the morning it looks like a mirror. At low tide, when the sea goes out for what looks like miles, I go rockpooling with my kids. They jump around in their wellies with the dog in tow. I remember Dad used to do that with me, so it's a nice thing to do with my children.
My ideal day by the sea would involve finding a really good spot for a bit of breakfast with the kids. I also like going to old-fashioned amusement arcades – I find that musty old smell so nostalgic. For lunch, it's got to be good fish and chips with a cup of tea, plus an ice cream, preferably a '99' with a chocolate Flake.
Something I realised during lockdown is that it's the things we take for granted in life that often mean the most. One day I taught my daughter how to ride her bike along the seafront and it was probably one of the best days of my life – just seeing her shoot off on her bicycle. Such a simple thing.
Sample Kenny's food at Pitch restaurant in Worthing, and his street food truck 'Tutt's Truck' in Brighton. He has also launched a much-anticipated cookery school at Pitch – go to pitchrestaurant.co.uk for more details and to book a table.
SIMON REEVE
Adventurer and TV presenter Simon Reeve loves to be buffeted by sea breezes and feel sand underfoot, singling out the dramatic North Cornish spots of Rock on the Camel Estuary and Porthtowan Beach near St Agnes as two of his favourite places

My single best memory in nature this year was on the rugged coast path at Porthtowan on the north coast of Cornwall. The light was perfect, there were 50 or so surfers in the sea, the surf was crashing against the rocks and it felt like an absolutely perfect British coastal moment. There are so many underrated secret beauty spots along the Cornish coast path and the light has a slightly different tonal effect, perhaps because the county is surrounded by sea. I'm interested in the extremes of life and I'm lucky to jet around the world, but when lockdown began I found being stuck at home quite difficult. Filming in Cornwall was a real tonic because it's also quite extreme, especially during this crazy summer. I've visited Cornwall many times before, but going with a film crew creates a different experience. It forces me to find out more, go to places I wouldn't normally see and meet some eccentrically brilliant characters with amazing stories to share.
I was lucky to dive with the team from Fathoms Free to pull up ghost fishing nets that had got snagged on some reef and were steadily killing marine life, plus we met amazing researchers out there in all weathers protecting the grey seals along the coast. I love Polzeath too, and the Camel Estuary with Padstow on one side and Rock on the other. These are really spectacular parts of the planet. I need to be buffeted by the wind, feel the sand under my toes and feel a sense of the great outdoors. The closer you are to the ground, the richer, more memorable and more rewarding your experience will be. It's possible to have adventures close to home and exploring green and blue spaces has huge head-health benefits too. Walk the South West Coast Path and it will be a landmark moment in your life even through the blisters.
We mustn't underestimate our need to travel. It's not a modern luxury; humans have always travelled, it's part of our DNA. That desire to see what's over the horizon or beyond the corner or over the nearest hill – our coast and the great oceans.
Catch up on Simon's two-part BBC series Cornwall on iPlayer.
You may also like 10 Best Things to Do in Cornwall
HUGH FEARNLEY-WHITTINGSTALL
Chef and TV presenter Hugh Fearnley-Whittingstall first fell under the spell of the South West coast in childhood. Now, he lives there with his family, swimming, fishing, chatting, and walking his dogs on the beach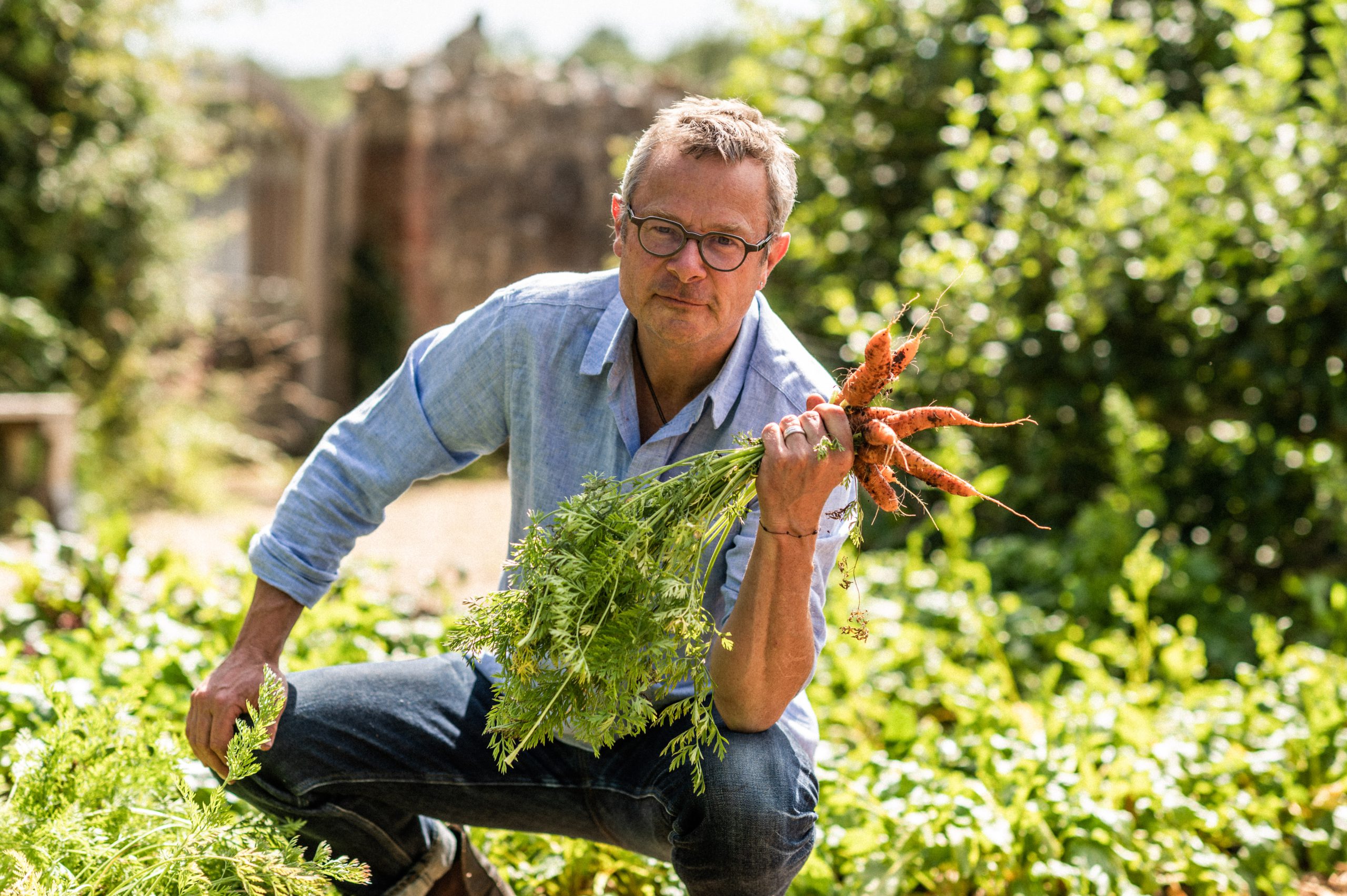 Photo by Matt Austin
My favourite seaside spot has to be my home patch, the Jurassic Coast, especially the stretch from Ringstead Bay in Dorset to Branscombe Beach in Devon. My connection to Ringstead goes back to when I was around five years old and my parents took us there on holiday. Afterwards, my friend Charlie's family holidayed there and, for about a decade, until my late teens, I joined them for a week every summer. We loved to explore the pebbly beach and the rock pools at low tide, looking for prawns, blennies, gobies and crabs. It hooked me, and is the reason why I've lived on the South West coast for nearly 20 years.
Now, one of my favourite spots is Lyme Bay, especially Axmouth Harbour, where I used to keep a little fishing boat. Next to it, the town of Seaton has a fishing tackle shop and a tea shack run by Chris and his wife. I like hanging around, getting a cup of tea and chatting to fishermen. Axmouth is a tidal harbour and it can be quite hairy bringing a boat in. There's an amazing energy as the water pours in and out, and every few years the shingle bank is rearranged by a storm – it's a reminder of the power of the sea.
Being outside and connecting to nature is incredibly important to me and at the weekends we'll go to the sea. A perfect day would be having a swim at Seaton or Branscombe, then warming up on the pebbles and perhaps nodding off. In the evening, I'd try to catch a mackerel to cook on a portable barbecue on the beach.
We love to walk our two lurchers on the beach at Charmouth where there's a big expanse of sand at low tide, or do the cliff-top walk from Beer Head to Branscombe Beach, looking down on seagulls, jackdaws and the occasional peregrine falcon from the cliffs. I could stare out to sea endlessly, it's hypnotic, like a fire. I think about not very much and let everything fall into perspective.
Hugh's latest cookbook, Eat Better Forever (£26, Bloomsbury), is on sale now.
GEOFFREY MUNN
Antiques Roadshow jewellery expert and author, Geoffrey Munn OBE, fell in love with Southwold as a young man and dotes on it still, inspired by the town's history, heritage and calming coastal location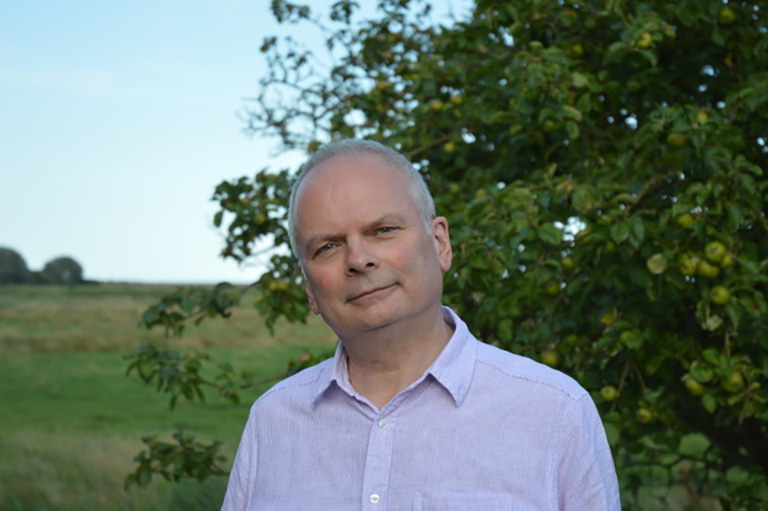 The first place I bought in Southwold was a beach hut, 40 years ago. Now it's our dream hut where my wife Caroline and I look out to sea. All the family love it. We have a second home in the town too, and since I retired from the court jewellers, Wartski, we try to spend as much time as we can there. There is so much variety, from marshes and river to seafront and cliffs, all entrenched with history.
Take the huge and beautiful churches of the area, built with 'fish money'. Before Henry VIII established the Church of England, Britain was Catholic and fish was eaten on holy days, making fishing a massive business. Southwold has one of the best 'fish' churches, St Edmund's, which feeds my imagination. Over at Covehithe is another, a large tower with vaulted windows – all that remains of an enormous gothic church.
I cycle everywhere and often ride to Dunwich, described as the Atlantis of the east coast. It was a Saxon city with eight parishes, all swallowed up by the sea. The sea is always gnawing away at the coast here. There's history all around – in autumn, I comb ploughed fields for flint tools. If I find one, it's thrilling that I'll be the first person to touch it for 100,000 years.
Our favourite pub is The White Hart at Blythburgh, which serves Adnams, local Southwold beer – Ghost Ship is my tipple. They serve lobster, mussels, smoked Waveney Valley kippers. And there are two fish and chip shops in town where we buy fish and chips wrapped in paper to take down to the beach.
I like being by the sea in all weathers. It's a moody beast and its volume is inconceivable – covering two-thirds of the world's surface. The sea at Southwold helps me think, it's hypnotic. Sitting down at the beach hut, listening to the susurrating waves, is a sort of meditation.
Books will also be publishing Geoffrey's memoirs soon. Catch him in person on BBC1's Antiques Roadshow.
Discover more about Southwold with our weekend guide
For more staycation inspiration, head to our Places section or pick up a copy of the magazine