From rambling on Cornish cliff paths to yomping over vast Norfolk beaches, walking is as good for the mind as the body. Here's our pick of the 10 Best Peaceful Coastal Walking Breaks to restore and revive.
Words by Caroline Wheater
The pandemic has left many of us feeling a little emptied out, searching for holidays that provide a sense of freedom as well as mental rest as we tap into the healing energy of nature. The British Isles coastline is blessed with good walking opportunities, and self-guided and guided trips have become something of a speciality. These organised holidays allow you to discover the coast on foot while having the practicalities – such as plotting a route, transporting luggage and booking your accommodation – all sorted at the click of a mouse. There's plenty of flexibility too: choose the day you go, add in rest days or extra days, upgrade accommodation or plan something completely bespoke. Most things are possible between March and October, when the walking season is in full stride, and the trips we've chosen are not too strenuous and in the loveliest locations. All that remains now is to pick your spot, grab your walking boots, augment with a pair of sticks, and you're off!
1. Go wild in Cornwall
Lizard Peninsula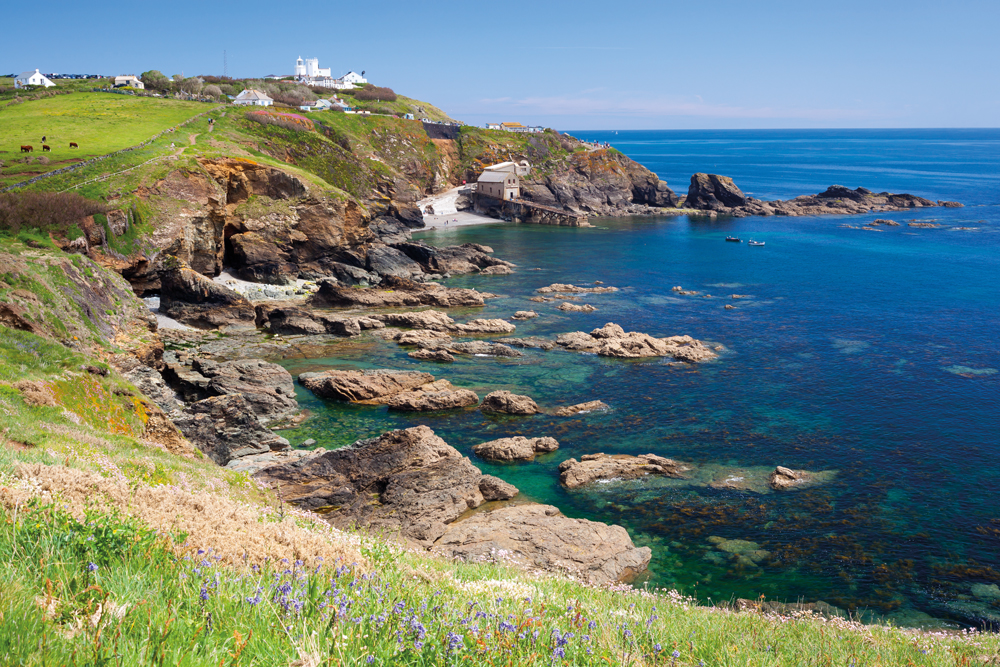 Not as rocky or as hilly as some of Cornwall's coast, the route around England's most southerly point, the Lizard Peninsula, begins at Marazion and magical St Michael's Mount. Headwater's self-guided walk continues the picture-postcard tour through the villages of Porthleven, Mullion and Coverack. Most of the area is classified as an AONB and you will experience everything from towering cliffs, to sloping fields and sheltered shingle beaches as you follow the coastal path. The zenith of the four-day, 35-mile walk is the Lizard itself and its ancient cliffs striped with red and green serpentine rock. The two longest sections are 10.5 miles each, but still take around five hours to complete – this is wild Cornwall, after all.
Make a booking: 'Walking the Lizard Peninsula', from £719pp for five nights' B&B hotel accommodation. Call 01606 369418 or go to headwater.com.
2. Stride in a giant's footsteps
Antrim Coast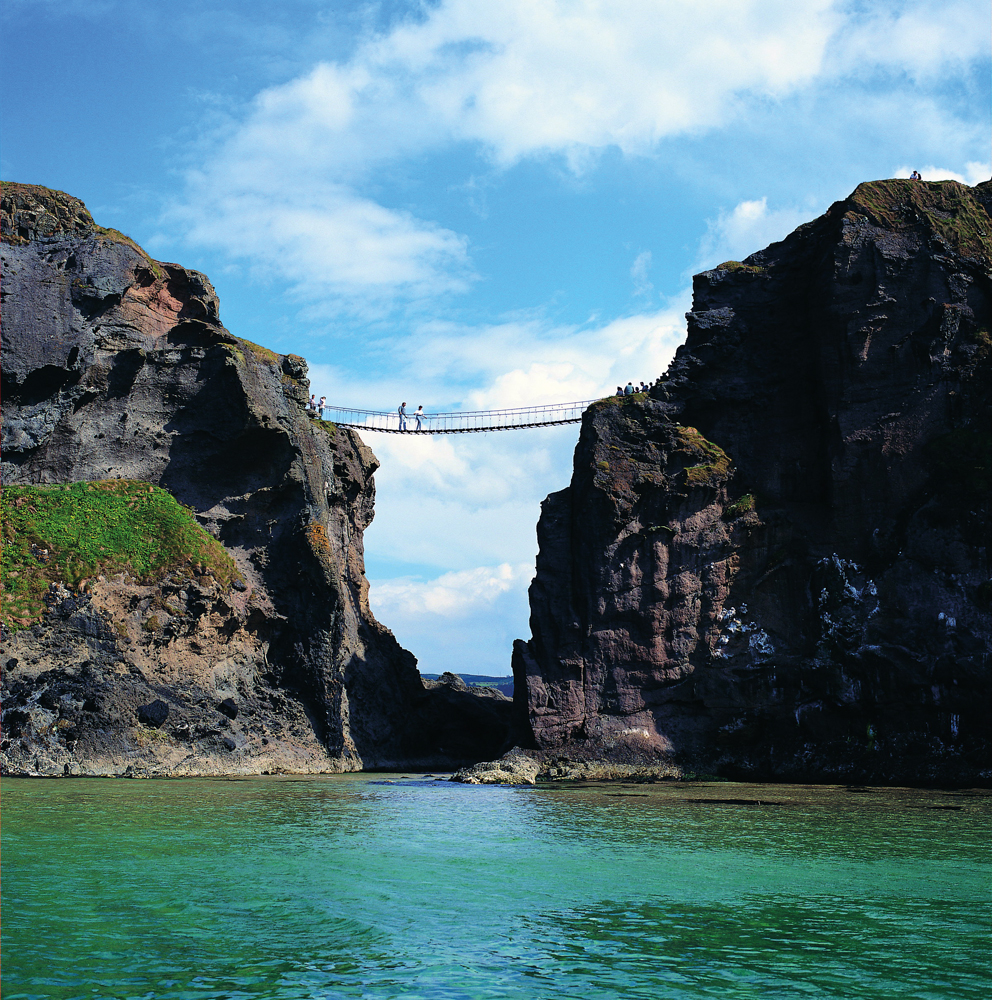 The 'leisurely-to-moderate' grade, 28-mile, three-day, self-guided route celebrates the glories of the Antrim coast, an AONB at the northern tip of Northern Ireland. The Exodus Travels walk begins on the Moyle Way, in the famous forested Glens of Antrim, and emerges at the coastal resort of Ballycastle, gateway to the Giant's Causeway. Before taking in the wonder of the 40,000 interlocking basalt columns, you'll spend a day walking through the National Trust nature reserve of Murlough Bay with dreamy views across to Rathlin Island. The grand finale starts at the famous Carrick-a-Rede rope bridge that spans an 80ft deep chasm. The anticipation builds as you arrive at Portbraddon, and then at the Giant's Causeway itself, built – according to myth anyway – by the giant Fionn mac Cumhaill as a path to Scotland.
Make a booking: 'Walking the Antrim Coast', from £689pp for four nights' B&B accommodation in two and three star hotels (excluding flights). Call 0203 7338287 or go to exodus.co.uk.
3. Head for the fringes
Isle of Wight coast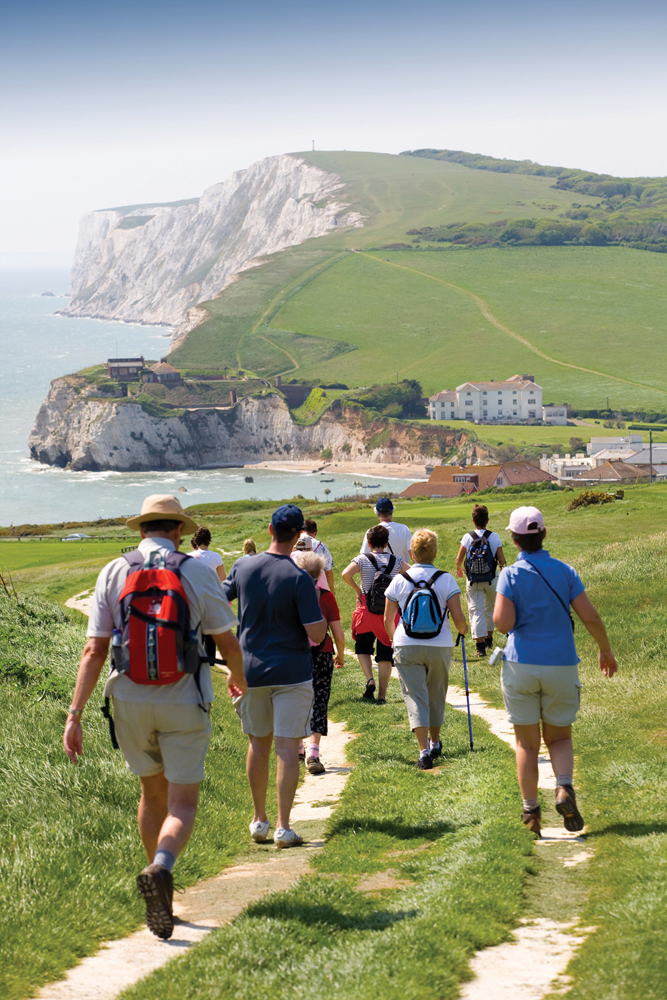 The Isle of Wight averages some 2,000 sunshine hours each year and has an 85-mile long coastline, making it a magnet for fair-weather walkers. This trip from HF Holidays is guided, so you really can set out without a care in the world and claw back some me-time. The two-day trip has four different itineraries, offering easy, medium and hard grades of walk around the west and south of the island, with mileage ranging from five to 12 miles. Take in impressive views of The Needles from the sweeping chalk cliffs of Tennyson Down, rich in wild flowers, or explore the jungly Undercliff at Ventnor, which leads to the tree and shrub paradise of Ventnor Botanic Garden.
Make a booking: 'Isle of Wight Guided Walking Holiday', from £315pp for three nights' full board accommodation at Freshwater Bay House. Call 0203 9748865 or go to hfholidays.co.uk.
4. Ease along ancient paths
East Sussex & Kent Coast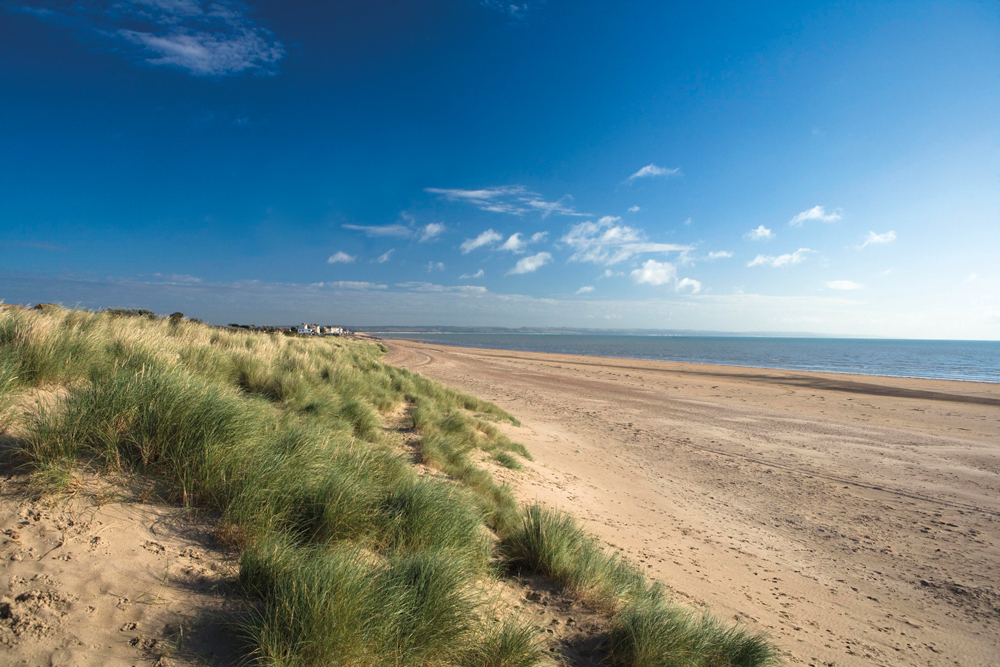 From the venerable Cinque Port of Rye in East Sussex to newly fashionable Ramsgate in Kent, this seven-day trail covers 69 miles along the England Coast Path, taking in iconic sights such as the shingle ridges of Dungeness and Derek Jarman's garden, the Romney Marshes and the White Cliffs of Dover. A self-guided walk created by Let's Go Walking, the terrain is relatively flat and easy, and days range from seven to 12 miles – never too arduous. History buffs will love the heritage highlights along the way that include Martello towers, the Romney, Hythe & Dymchurch Railway and Deal Castle constructed by Henry VIII to defend against French invaders.
Make a booking: 'England Coast Path Rye to Ramsgate', from £760pp for eight nights' B&B accommodation at guesthouses, inns or small hotels. Call 01837 880075 or go to letsgowalking.co.uk.
5. Discover windswept wildlife
North Norfolk Coast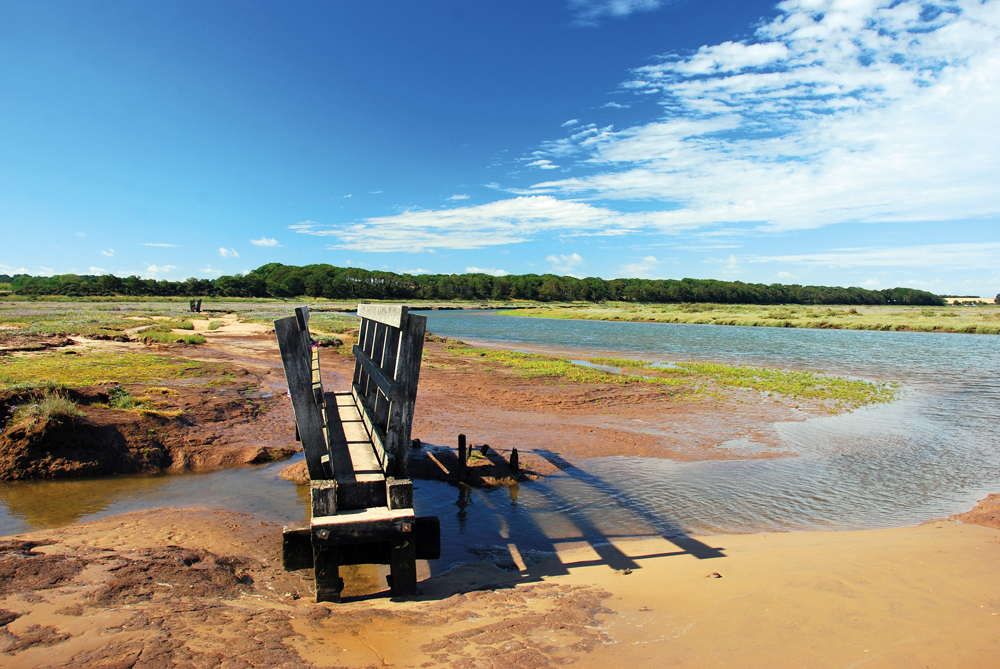 For next-to-nature rambles across flat terrain, this trip is ideal, encompassing reed bed boardwalks, secluded beach paths and flint and brick villages to potter through at a rate of between five and seven miles a day. The route, graded 'easy' by InnTravel, meanders through North Norfolk's most soulful places, including Snettisham RSPB reserve – a hotspot of waders from August to January – and the wide open expanses of Holkham Beach. The grand finale is an exploration of the saltmarshes at Cley-next-the-Sea and Blakeney, a haven for birdlife and close to the UK's largest colony of grey seals.
Make a booking: 'Seascapes of North Norfolk', from £795pp for six nights' B&B accommodation at a hotel, an inn and a guesthouse, plus three dinners. Call 01653 617001 or go to inntravel.co.uk.
6. Take a low key tour
Northumberland Coast
This HF Holidays two-day trip can be super easy or a little more challenging, depending on your level of fitness. Whatever your preference, all you have to do is turn up to enjoy the guided route under the wing of an experienced leader whose mission is to reveal the sweeping seascapes and secret corners of this dramatic stretch of North East coast. The trip is focused around Alnmouth and the Aln Estuary, and highlights include walking through cereal fields above the estuary and exploring the Foxton Bends nature reserve which is brimming with birdlife. Most of the walks are a gentle seven to eight miles in length, so nice and relaxing.
Make a booking: 'Northumberland Guided Walking Holiday' is available from March-October, from £349pp for three nights' full board at Nether Grange. Call 0203 9748865 or see hfholidays.co.uk.
7. Sink into Scottish seclusion
Isle of Arran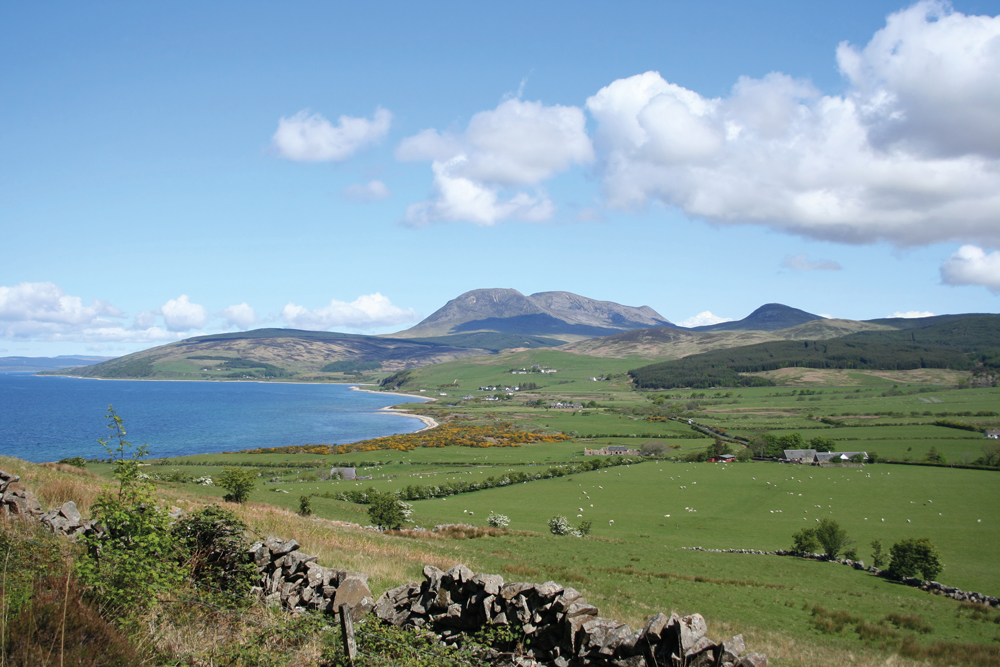 Sheltered by the Mull of Kintyre and the Ayrshire coast, the Isle of Arran lies in the Gulf Stream, which brings above-average temperatures. The six-day Celtic Trails self-guided route starts at Brodick on the east of the island and covers 65 miles of walking through the farmlands and wild forest of the south to the green hills of the north, where there's an option to ascend Goatfell, Arran's highest point. Along the way you'll see archaeological sites, plenty of seabird and seal action, and pretty coastal villages such as Lagg, Sannox and Corrie. The longest day is the 14-mile trek from Lochranza to Machrie.
Make a booking: 'Isle of Arran Coastal Way', from £700pp for six nights' B&B accommodation. Call 01291 689774 or book online at celtictrailswalkingholidays.co.uk.
8. Roam round an island
Guernsey Coast

This five-day, 36-mile, self-guided trek begins and ends at St Peter Port, the historic capital of Guernsey in the Channel Islands, and traverses moderate, sometimes easy, terrain that captures fabulous sea views. As the Macs Adventure route draws you south, Fermain Bay hoves into view, while further west the Pleinmont Peninsula is one of the best places for bird-watching anywhere on the island. Next up, you'll discover why Vazon Bay and Cobo Bay are the locals' favourite beaches. Guernsey has been strategically important for centuries and many fortifications and look-outs mark the way of daily walks that range in length from 5.5 miles to 13 miles.
Make a booking: 'Guernsey Coastal Path', from £630pp for six nights' B&B accommodation at hotels, inns and guesthouses. Call 0141 5303625 or go to macsadventure.com.
9. Rove from river to sea
South Devon coast

This treat of a self-guided walk, created by Devon specialist Foot Trails,
is set in the most scenic of coastal spots, the lush South Hams area, part of the South Devon AONB. The minimum 32-mile long trail begins in the chic little town of Totnes and traces the creeks that lead into the River Dart, which meanders through the Dart Valley before pouring into the sea at the historic naval town of Dartmouth. On the last two days there's a choice of walks, from six to 13 miles long, taking in the coves and cliffs of Slapton Sands and Beesands, so you can be as lazy or as active as you like.
Make a booking: 'Devon Creek to Coast', from £945pp for five nights' B&B accommodation at inns and a guesthouse. Call 01747 820626 or go to foottrails.co.uk.
10. Explore a kingdom
Fife Coast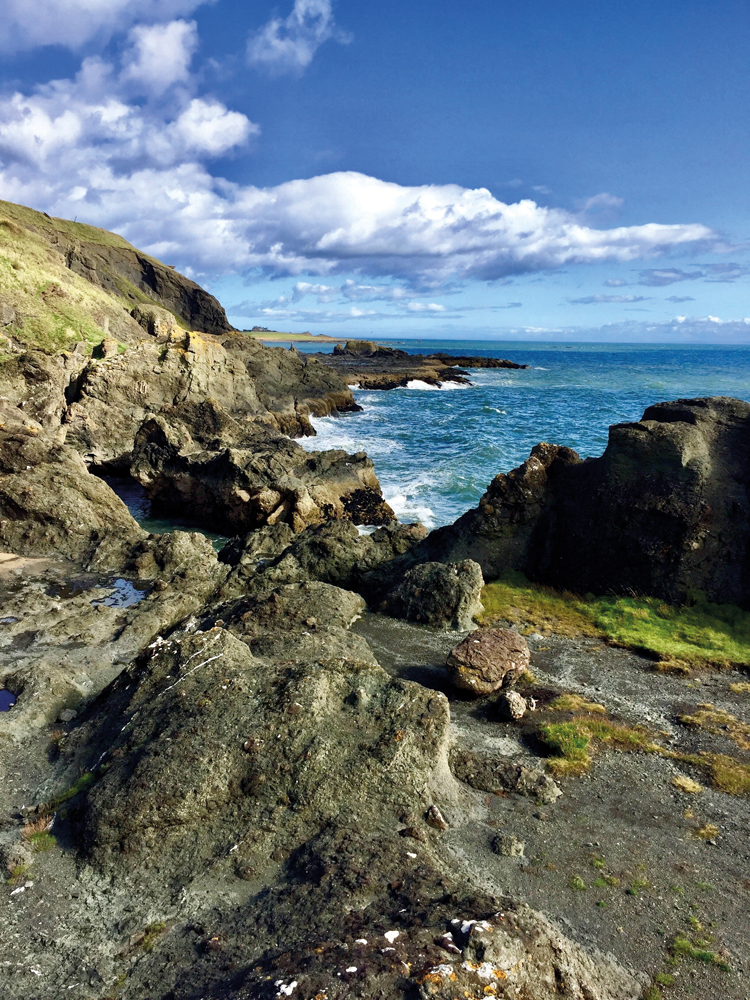 Walkers on this Contours self-guided trip can set a restful pace north from Leven up to the famous university town of St Andrews, covering 35 miles of unspoilt Fife coast. The picturesque three-day route passes through the traditional East Neuk villages of Elie – where top rated chef Amy Elles runs the Harbour Café – Pittenweem and Crail, which reflect the area's fishing heritage. Along with stupendous views over the Firth of Forth, highlights include St Monan's Windmill and Crail Museum & Heritage Centre, offering an insight into Fife's seafaring tradition. You'll cover 10 to 13.5 miles a day.
Make a booking: 'Fife Coast Path Short Break', from £395pp for four nights' B&B accommodation in hotels, inns and guesthouses. Call 01629 821900 or go to contours.co.uk.
You may also like to get more inspiration in our Walks Section or from our Best Books about the sea. Subscribe to Coast magazine for more holiday inspiration.