Katie Featherstone enjoys the beautiful seascapes, bountiful marine life and historic ruins of one of the Inner Hebrides' most famous isles – all washed down with a few wee drams
With a gently rolling landscape, glorious empty beaches and a wealth of wildlife, Islay has a magical quality felt by residents and visitors alike. Part of Scotland's scattered Inner Hebrides, the island is best known for its distinctly peaty whisky and currently has nine working distilleries. On the coast, stretching for seven miles, Laggan Bay, or simply The Big Strand, is Islay's longest stretch of sand, but beach-lovers are spoilt for choice: Machir Bay, Singing Sands and Ardnave are all beautiful spots and well worth exploring. The island capital Bowmore, a village best known for its unusual round church and attractive harbour, lies in the centre of the island at the head of Loch Indaal. A large proportion of residents live either in Bowmore, or in picturesque Port Ellen on the south coast, while smaller settlements include Port Charlotte, Bridgend and Portnahaven, none of which are more than a few minutes' walk from the sea.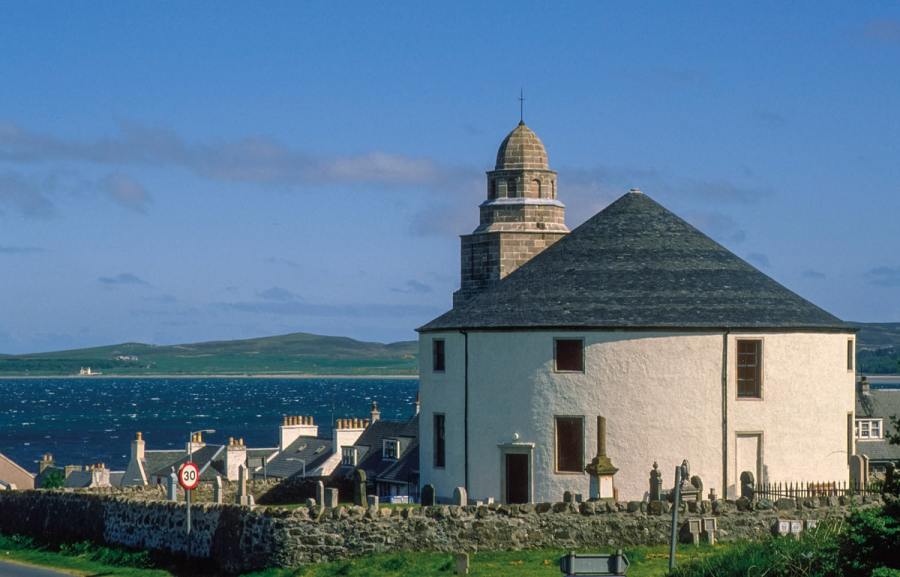 For nature lovers, spring is a wonderful time to visit, with the island sprinkled in wild flowers, and birds returning from their winter migrations to begin nesting on the cliffs. In May, Islay's festival, Fèis Ìle, offers 10 days of cultural events and distillery open days, very popular with whisky enthusiasts. As the evenings stretch out, summer is the most popular time for visitors, with the warmest weather and the best chances of spotting marine mammals such as porpoise, dolphins and sometimes minke whales. As temperatures start to dip in autumn, stags can be seen rutting on the roadside and geese flock in their thousands, while winter is best for blustery walks along deserted beaches and cosying up by the fire with a dram.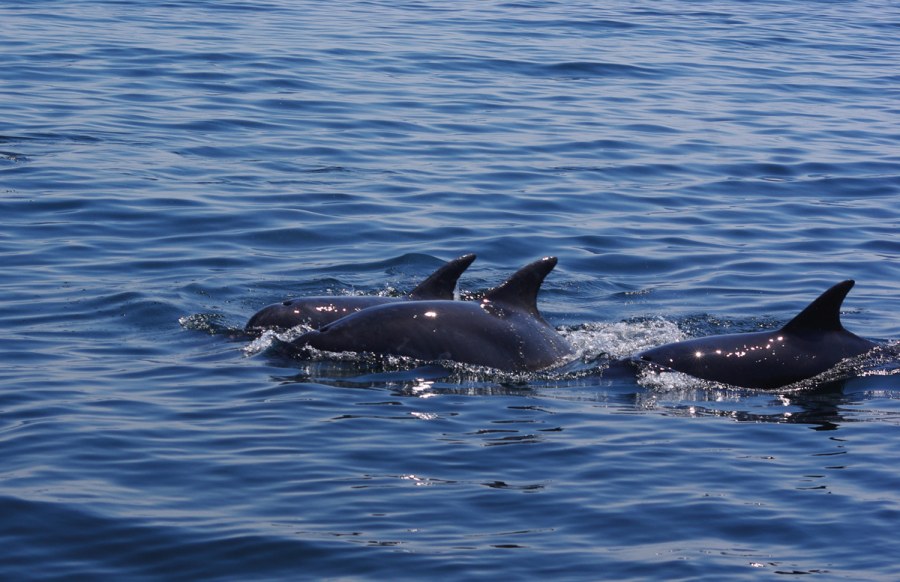 SATURDAY AM
10AM ANIMAL MAGIC
Wrapped up in a few extra layers, I kick off my stay with an Islay Sea Adventures boat trip for a couple of hours. I'm hoping to spot coastal wildlife and am not disappointed, with fantastic sightings of basking seals, seabirds relaxing on the rocks, and even the thrill of distant dolphins. We flit around Islay's intricate coastline, bouncing over the waves between tiny islands and rocky skerries. I wasn't expecting to see red deer on the coast; everyone is surprised when we spot a small herd picking its way over a rocky beach. The boat trip is also my first opportunity of the weekend to get a great view of some of the south's striking black and white whisky distilleries; from our perspective, their giant name lettering is reflected in the water (01496 300129, islay-sea-adventures.co.uk).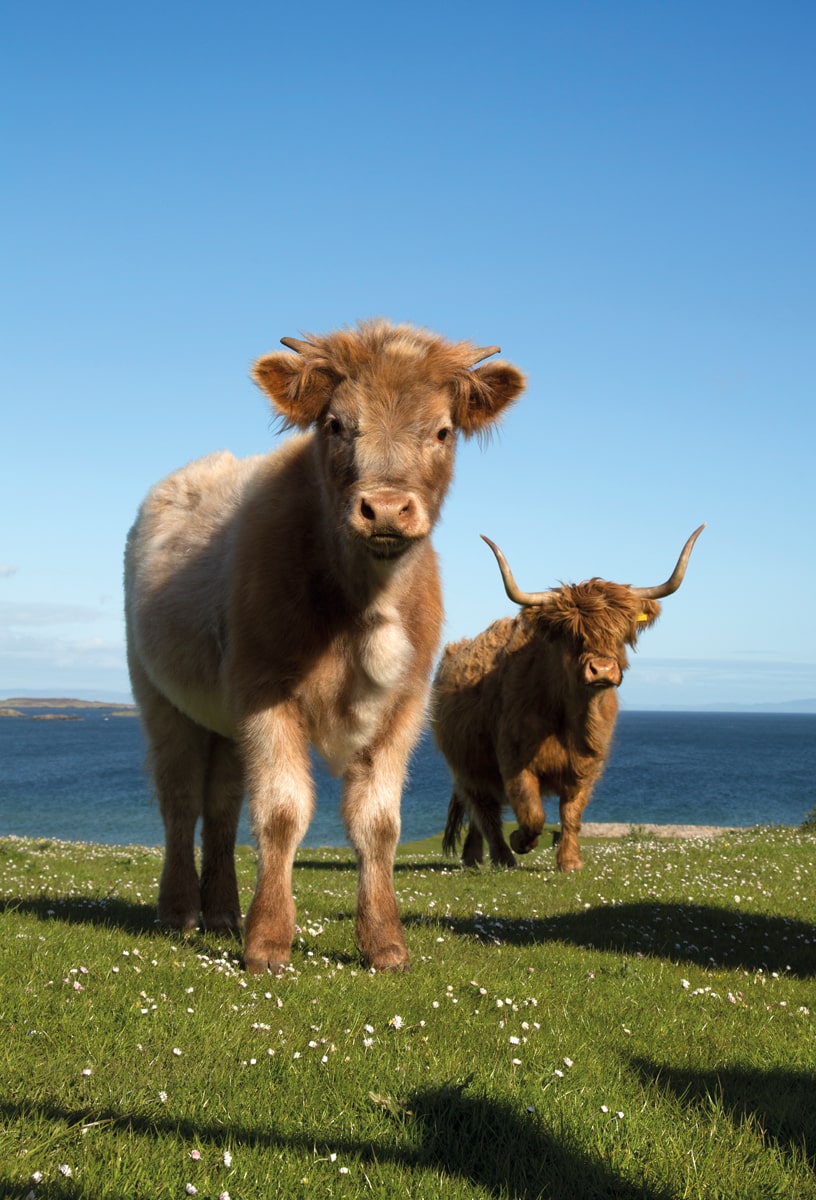 Saturday PM
12.30pm VILLAGE LIFE
Back on dry land, I take a break to explore Port Ellen. It's a pretty village with several terraces of whitewashed houses set around a perfect horseshoe-shaped harbour. With two sandy beaches, there is no shortage of sea views, and I choose a scenic bench to eat my picnic. After lunch, I pop in to The Blue Letterbox to send off some postcards and have a look at their selection of local art and crafts – I love the handmade jewellery made by Islay-based Inner Hebrides Seaglass. After browsing, I can't resist an ice cream made at nearby Arran Dairy (01496 300123, theblueletterbox.co.uk).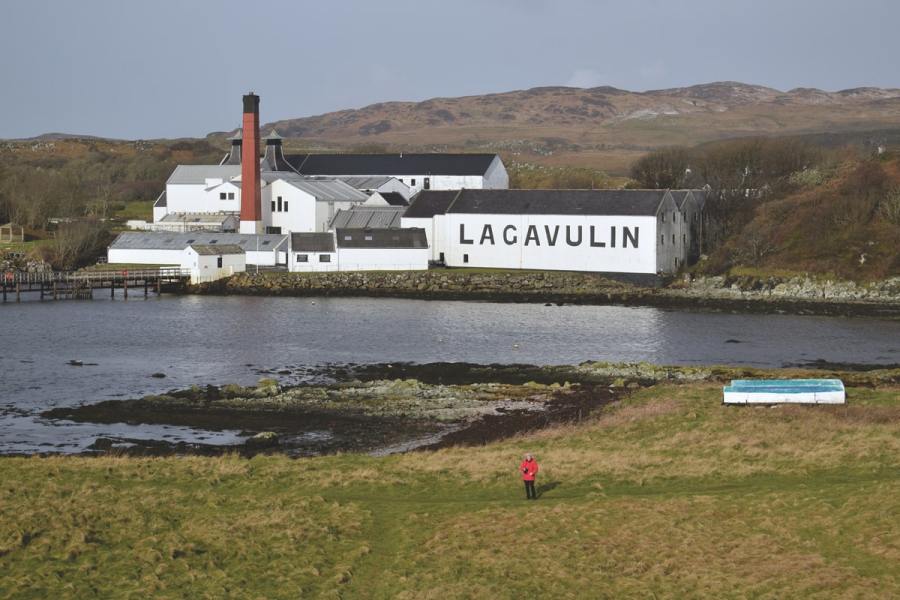 2pm TAKING TO TWO WHEELS
I pop in to see Suzie and Gordon MacAffer, who run Islay E-Wheels, and hire one of their electric bicycles to cycle along the Three Distilleries Path (07497 090716, islayewheels.co.uk). There's a local joke that this excellent shared pathway, which follows the coast past Laphroaig, Lagavulin and Ardbeg distilleries, is in better condition than the pot-holed, single-track road. Cycling is a fun and peaceful way to get around, and I come across some wildlife species I might have missed in the car: noisy oystercatchers with their distinctive red beaks, a heron standing quietly by shore and, to my excitement, even a lucky glimpse of one of Islay's elusive otters. I'm particularly interested in seeing the ruins of Dunyvaig Castle, which stands on a rocky promontory, opposite Lagavulin distillery. This strategically defensive spot was a stronghold of the MacDonalds of Dunyvaig around the turn of the 14th to 15th century. Today, the impressive but crumbling rocky remains look in danger of falling into the sea. Continuing on my way, I end my cycle ride at Ardbeg, 3.5 miles from Port Ellen. I take a tour of Ardbeg Distillery to admire the giant, swan-necked, copper stills, and enjoy tasting some of their distinctive smoky whisky (01496 302244, ardbeg.com)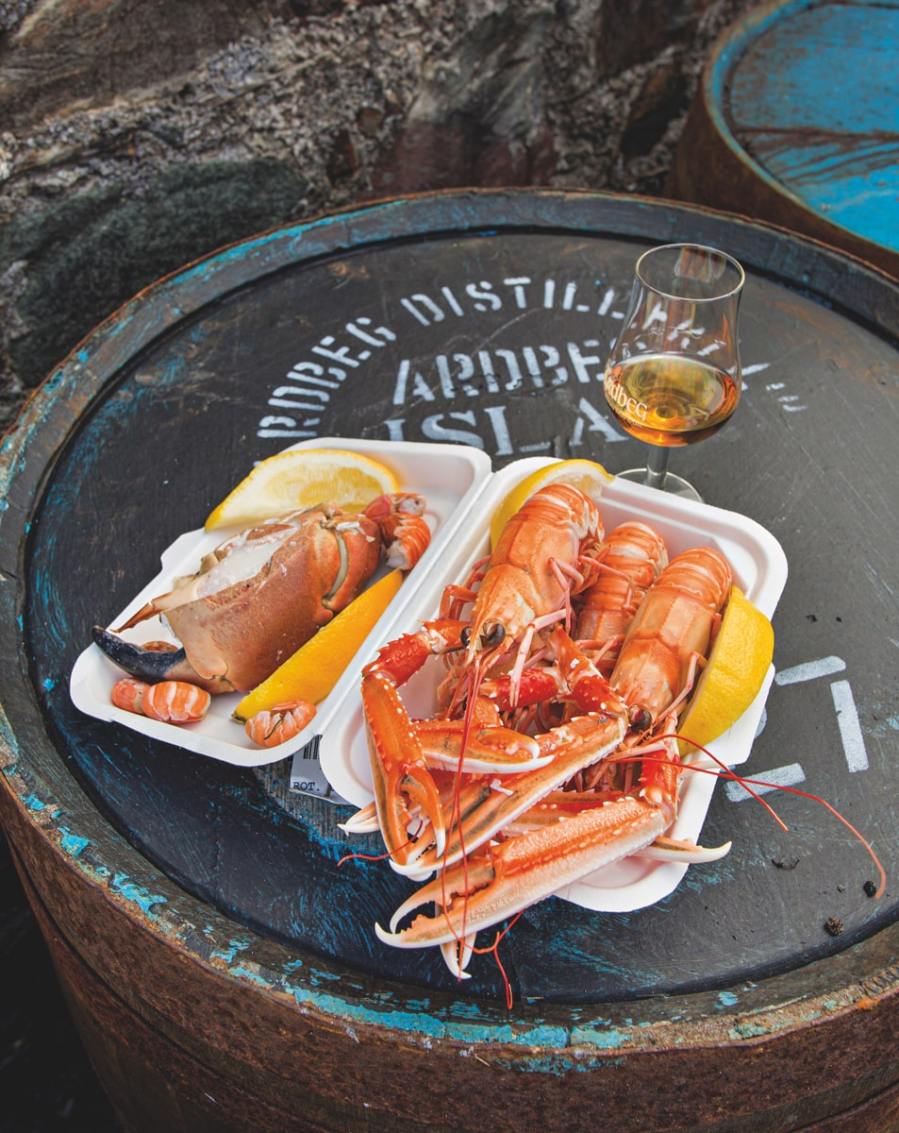 7pm SEAFOOD IN STORE 
Back in Port Ellen for dinner, I have a relaxed evening in Seasalt Bistro. Right on the main street, 200m from the beach, it is known for its local fish specials, seafood platters to share and Islay-landed fresh lobster, as well as great pizzas (mains £12-£21). Being vegetarian, I opt for the Primavera pizza, washed down with a refreshing Islay-distilled Jukebox Gin and tonic (01496 300300, seasalt-bistro.co.uk).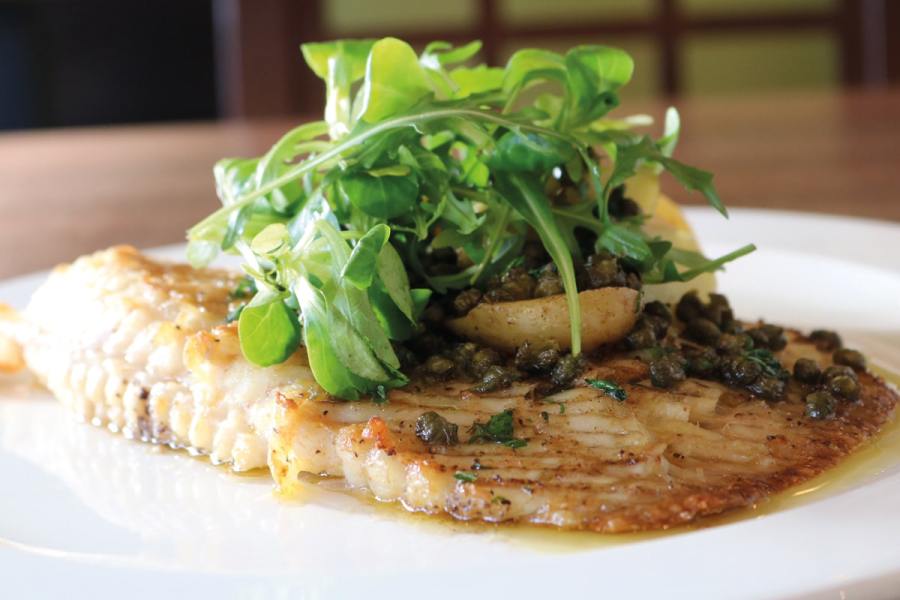 SUNDAY AM
10am ANCIENT HISTORY 
Having enjoyed my visit to Dunyvaig Castle, I begin Sunday morning at Finlaggan. Central power base for the Lords of the Isles' kingdom between the 13th and 15th centuries, Finlaggan is one of the most important archaeological sites in western Scotland. The ruins have a delightfully curious location – a set of tiny islets in the middle of a loch – so I cross the wooden boardwalk through the reed beds, before wandering around the scant remains of the stone-built Lords' residence, Great Hall and chapel. The setting is surreally beautiful, surrounded on all sides by the lapping waters of peaceful Loch Finlaggan (01496 840644, finlaggan.org).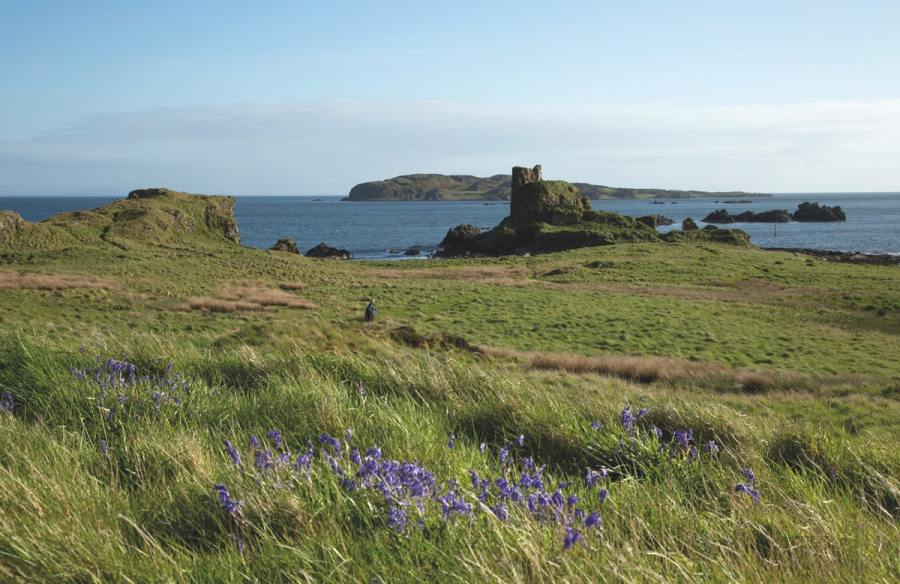 SUNDAY PM
12pm THE ISLAY WAY
Port Charlotte lies on the western side of Loch Indaal, opposite Bowmore. Admiring the small Loch Indaal Lighthouse on my way, I'm keen to learn more about Islay's history — The Museum of Islay Life seems like a good starting point. Trustee Malcolm Ogilvie, who is kind enough to show me around, explains how the building (previously a church), was bought for £100 in 1976, and restored by the community into the museum it is today. Light and airy, it now houses a treasure trove of 3,000 archaeological artefacts, 5,000 photos and a wealth of historical information (01496 850358, islaymuseum.org). I'm getting peckish, so before I carry on with my island tour, I stop for a hearty burger in Port Mòr Community Cafe. It's good value, with an excellent sea view and friendly staff (mains £7-£12.50, 01496 850121, port-mor-community-cafe.co.uk).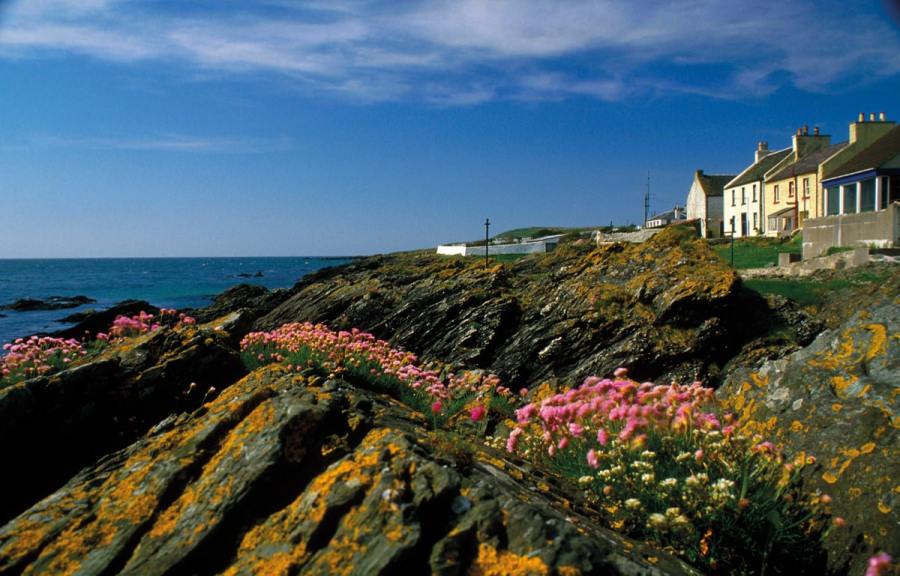 2pm BIRDS GALORE
RSPB Loch Gruinart is a wonderful place to see some of Islay's birdlife, including corncrakes, barnacle geese, hen harriers and lots of wading birds. I spend a few hours exploring the salt marshes and mud flats, following some the RSPB's marked walking trails and enjoying the slow pace of bird watching from the reserve's two hides. My favourites are the swooping lapwings with their distinctive rounded wings and joyful, high-pitched song. Before leaving, I pop into the visitor centre to learn a more about Islay's rare species from the experts. I'm amazed to hear that more pairs of hen harriers breed successfully around Loch Gruinart than all of England (01496 850505, rspb.org.uk/reserves-and-events/reserves-a-z/loch-gruinart).
5pm DUNES AND SURF
I spend the late afternoon strolling along the beach at Machir Bay – over a mile of pristine sand, backed by grassy dunes and washed by waves of Atlantic surf rolling off the ocean. A fresh breeze blows through my hair as I watch tiny ringed plovers playing chicken at the water's edge.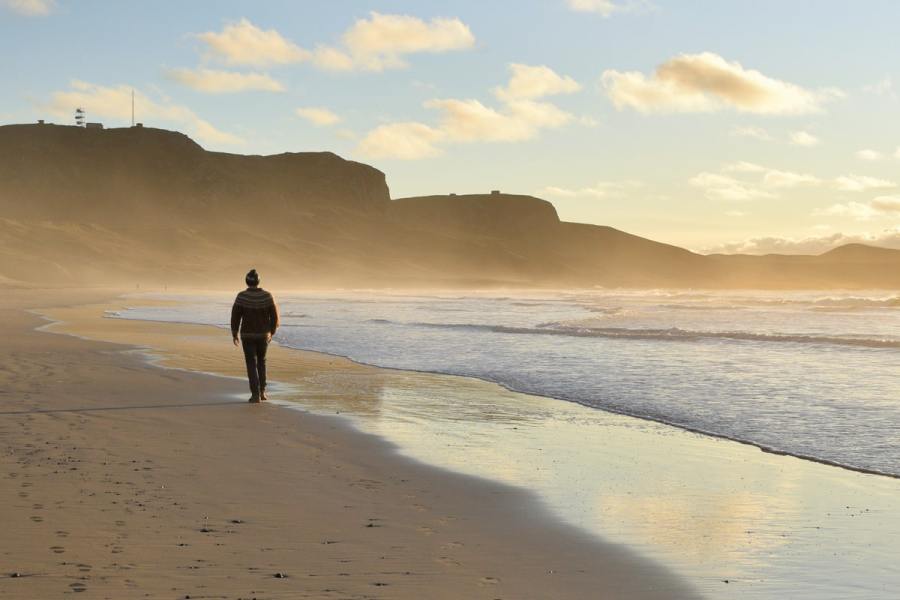 7pm GRAND FINALE
Finally, as all too soon my break draws to a close, I head to Bowmore and treat myself to dinner in the Lochside Hotel. Relaxing in the conservatory, which overlooks fishing boats in the harbour and Loch Indaal, I start with grilled goat's cheese, followed by a tasty wild mushroom risotto, and just about have room for a decadent sticky toffee pudding. I enjoy a final dram of Laphroaig as the sun sets on my perfect island weekend (mains from £9-£24, 01496 810244, lochsidehotel.co.uk).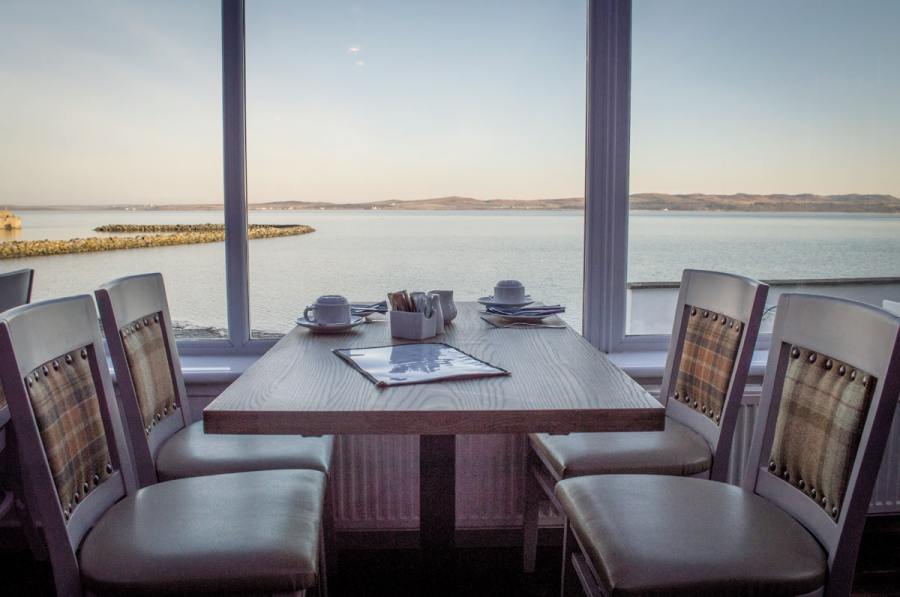 WHERE TO STAY ON ISLAY
For a real treat, stay in Islay House, a listed building with origins in the 17th century, which has now been converted into a luxurious hotel. As well as lovely views of the gardens and the loch beyond, the hotel also has ghost stories, and great food. Double room with breakfast priced from £260-£440 a night (01496 810287, islayhouse.co.uk).
Built 200 years ago by a sea captain, The Anchorage is a small, homely B&B run by friendly local Anne Tait, who is a great person to ask about the island. A stone's throw from the sea front, The Anchorage is idyllically located, cosy with an open fire, and remarkably affordable at £60 per room per night (01496 850540, theanchorage.squarespace.com).
Right on the water's edge, with views across Loch Indaal, community-owned Port Mòr Campsite is well equipped and accessible for people using wheelchairs (01496 850441, islandofislay.co.uk).
HOW TO GET TO ISLAY
Calmac Ferries sail from Kennacraig on the Scottish mainland (0800 0665000, calmac.co.uk). You can reach Kennacraig by car, or Citylink run a bus service from Glasgow (citylink.co.uk). It's also possible to fly to Islay with Loganair from Glasgow or Edinburgh (loganair.co.uk) or Hebridean Air from Oban (0845 8057465; hebrideanair.co.uk).
FIND OUT MORE ABOUT ISLAY
For more about planning a trip and booking accommodation, go to islayjura.com.
Interested in relocating to the Scottish coast? Check out our guide to moving to the Scottish coast or pick up the latest copy of coast magazine for more coastal escape inspiration.