The 10 best islands to move to: from Rathlin Island in Co Antrim to the Isles of Scilly by Cornwall, there's an off-shore island to suit all pockets and preferences. Lesley Gillilan explores the best of the British islands
The 10 best islands to move to: from Rathlin Island in Co Antrim to the Isles of Scilly by Cornwall, there's an off-shore island to suit all pockets and preferences.
Isle of Wight, Hampshire
England's largest island has it all: towns, pretty countryside, time-warped villages, chalky downs, beaches, walks, woodland and world-class sailing – all within two hours of London, thanks to the rail-catamaran service which does Ryde to Waterloo via Portsmouth. Ryde is the largest and most accessible of Wight's towns, but the highest property prices tend to go to the Solent coast hotspots (Cowes, Yarmouth, Bembridge and Seaview). Shanklin and Ventnor, on the sunnier south coast, are the island's quaintly vintage seaside resorts (visitisleofwight.co.uk). Average house price: £273,477
Isle of Arran, Ayrshire
So-called 'Scotland in Miniature' is blessed with glens, burns, forests, castles, snow-capped highlands and dreamy views across the Firth of Clyde to the Ayrshire coast. The majority of islanders live on Arran's eastern shore, around Brodick and the tiny capital, Lamlash; the west coast is a little wilder. Look for glassy beach houses on the white sands at Kildonan, or quaint stone cottages in Corrie, a picture-postcard village at the foot of Goat Fell, the island's highest mountain. Weather permitting, you can do Glasgow to Arran in two hours (visitscotland.com). Average house price: £267,969
Rathlin Island, Co Antrim
Northern Ireland's only inhabited island, six miles off the coast of Antrim, is a place of cliffs and lowland heath shared between 110 people and thousands of seabirds. Among the houses which cluster around Church Bay harbour, there is a shop, a pub and a visitor centre – despite the rough crossing, tourists make the boat trip from Ballycastle for the Festival Week in July (discovernorthernireland.com). There is also one road, three lighthouses, ship-wrecking rocks and a lot of sheep. Average house price: £211,434
Orkney islands, Scotland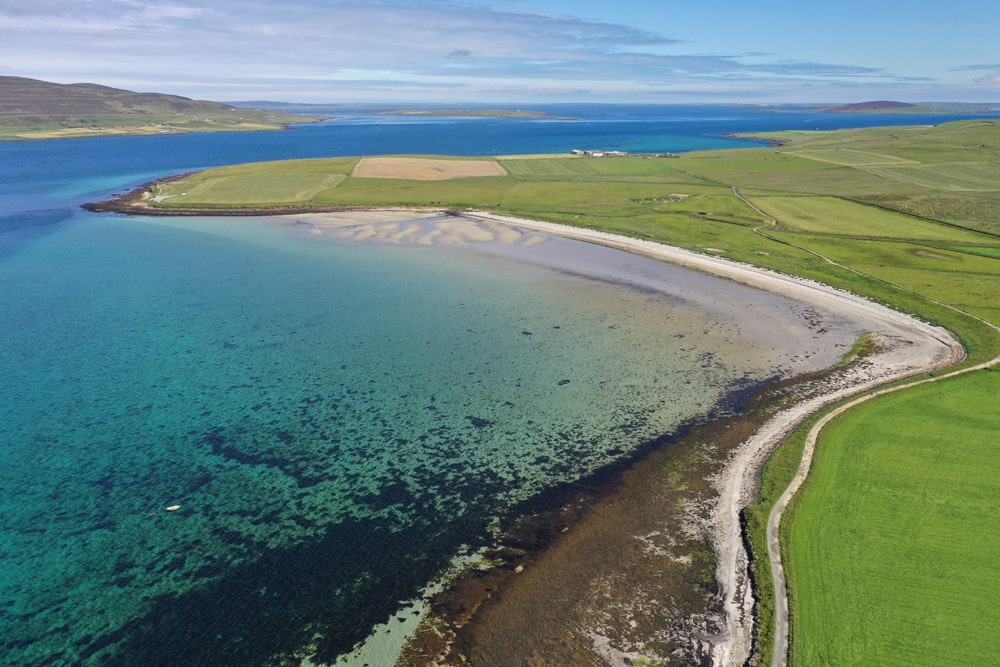 In a Halifax quality of life survey carried out in 2019, Orkney came out on top as Britain's best place to live – scoring well on employment, low crime, health and happiness. The island's famous Ring of Brodgar is part of a UNESCO World Heritage Site known as the Heart of Neolithic Orkney. And it's awash with natural beauty (think Old Man of Hoy). With 20 inhabited islands to choose from (and the occasional private island for sale), there are opportunities for complete escapism – as Scottish islands go, it's not the easiest place to reach (the shortest, least expensive route is by ferry from Scrabster in Caithness, near John O'Groats, to Stromness (orkney.com). Average house price: £165,421
Isle of Man, Irish Sea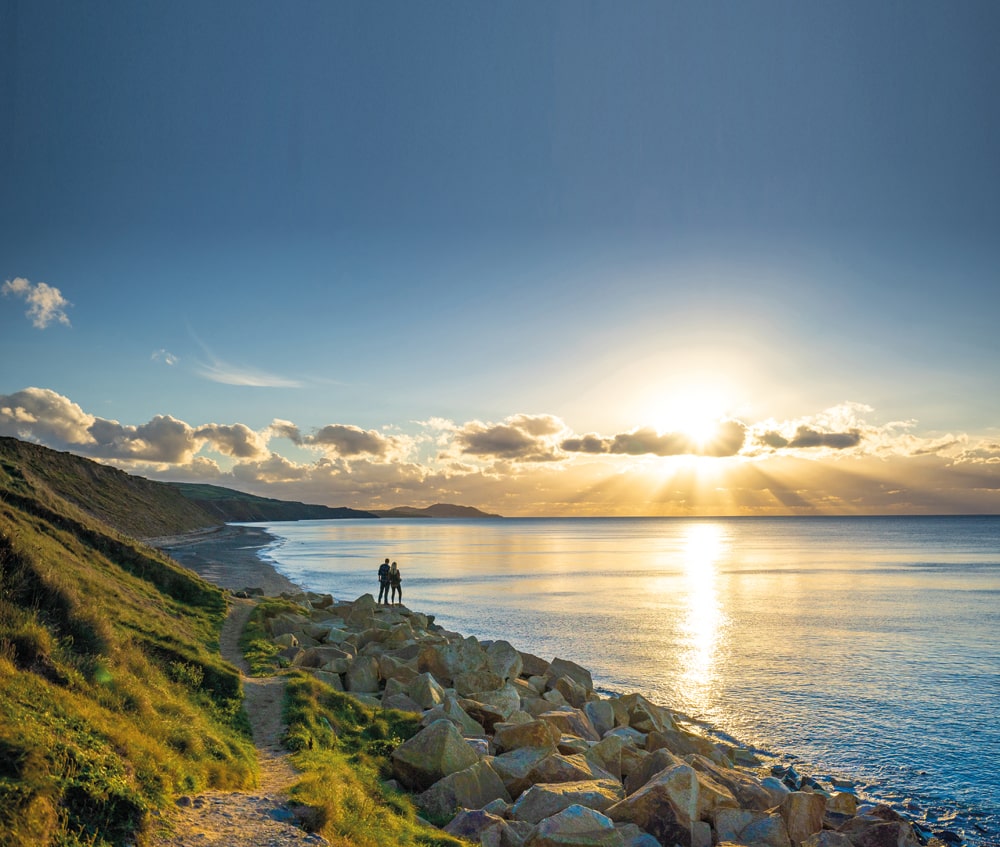 A self-governing Crown Dependency, this so-called 'seabound kingdom', lies in the Irish Sea, 100 miles from England's north-west coast and is best known for off-shore finance, motorcycle racing and its curious three-legged Manx symbol. Aside from tax advantages, the benefits of living here include unspoilt scenery, a thriving economy and a solid infrastructure (hospitals, schools and transport) and there are jobs in a wide range of sectors, from e-gaming and tourism to clean tech and aviation. Mid-market prices in Douglas, the island's capital, range from £200,000 (for a two-bedroom terrace) to around £600,000 (four-bed detached). More information can be found on visitisleofman.com or locate.im. Average house price: £275,000
Discover the best uninhabited wild islands
Shetland Islands, Scotland
Britain's most northerly outpost consists of 100 or so close-knit islands set in a North Atlantic crossroads, 12 hours by sea from Aberdeen. The distance, the dark Nordic winters and the high cost of flights from, say, Edinburgh to Lerwick (the islands' capital) might put people off, but Shetland's 15 inhabited islands enjoy a prosperous micro-economy based on tourism, fishing and North Sea oil, the scenery is spectacular and property is affordable (for example, £130,000 for a three-bed rural bungalow in the South Mainland). For a wild, romantic Shetland, look among the heathery hills, crofts and cliff-hung bays of Yell, Unst, Fetlar or Bressay (shetland.org). Average house price: £161,109
Isle of Eigg, Inner Hebrides.
One of the Hebridean Small Islands, tiny, lonesome Eigg claims Britain's largest pitchstone ridge, eagles, singing quartz beaches and breathtaking scenery but it's best known for its land-reform community buy-out in 1997, and its unique 'Eigg Electric' scheme – a combo of solar wind and hydro power which generates 98% of the island's energy. A 10-mile hop from west-coast Mallaig, this is one of the greenest islands on the planet – making it perfect for eco-conscious buyers with a dream of self-sufficiency. With a population of only 100 people, property is hard to come by, though building plots occasionally come up for sale (isleofeigg.org). Average house price: £181,599
Isle of Mull, Inner Hebrides.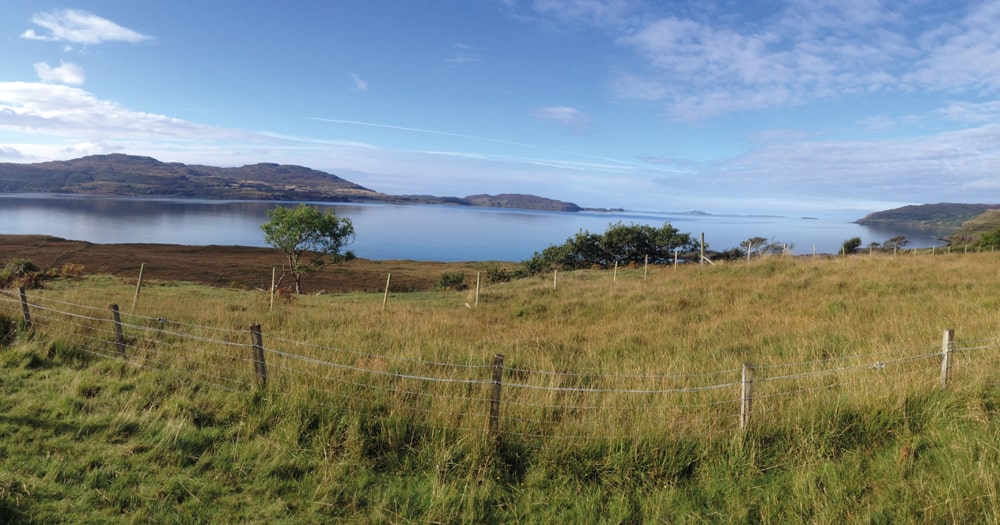 Less than an hour from Oban, Mull is one of the most popular Scottish islands and not just because it's drop-dead gorgeous. Boasting 300 miles of coastline, empty beaches, lochs, waterfalls and spectacular West Highland landscapes, it's big on sailing and a favourite with tourists (isle-of-mull.net). Tobermory, Mull's only town, is a charming confection of brightly painted houses looking onto an 18th century fishing harbour – the real-life setting for CBeebies' live-action classic Balamory. Recent properties for sale include a building plot with planning consent and mesmerising views at £70,000. Average house price: £222,380
Isles of Scilly, Cornwall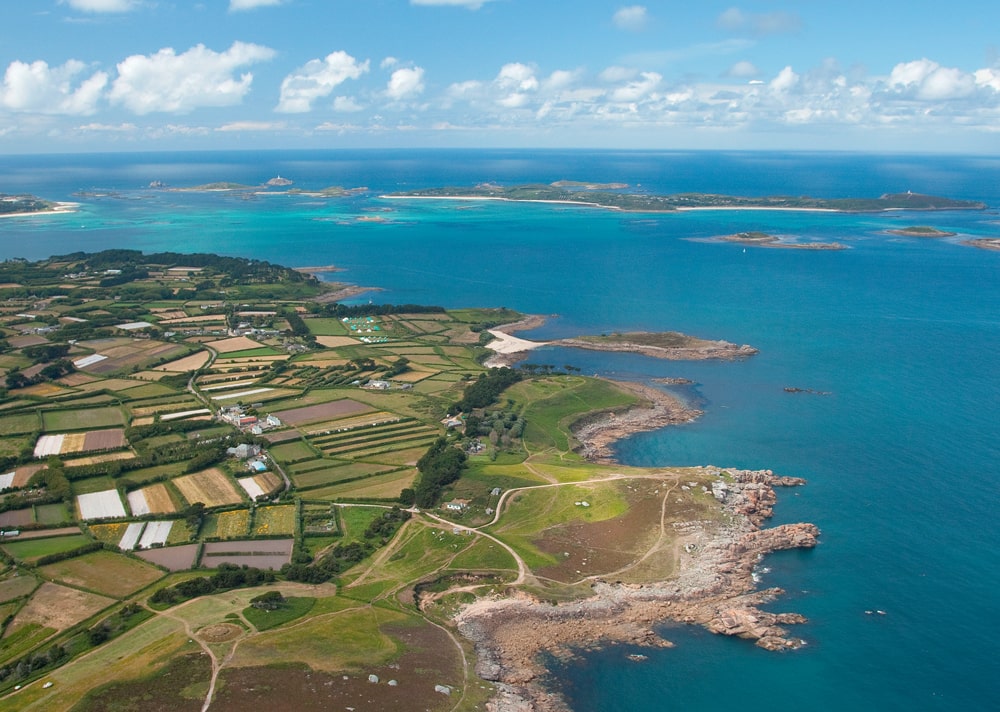 This pocket of Atlantic islands, roughly 30 miles from Penzance, is known for its vivid aquamarine seas, shell beaches, temperate climate and sub-tropical flora (visitislesofscilly.com). Most incomers settle on St Mary's – the largest island has Scilly's 'capital' (teeny Hugh Town) as well as its airport and only secondary school. Braver souls might go for the less populated off-islands – St Martin's, St Agnes or Bryher. Around 300 of the houses here are owned by the Duchy of Cornwall; others are restricted to resident buyers, but there are freehold properties available – at a price. A shop with two-bed apartment in Hugh Town sold recently at £495,000. Average house price: £477,409
Isle of Bute, Scotland
Two years ago, the Halifax Seaside Town Review, which revealed the 10 least expensive places to buy property on the coast, placed Port Bannatyne on the Isle of Bute as the cheapest. But this Firth of Clyde island seems undervalued considering its many assets: sandy beaches, craggy moorland, wildlife, walks along the West Island Way and the charming Victorian town of Rothesay. Getting there is easy, too (regular ferry services from Wemyss Bay take less than an hour). And, yes, house prices are affordable: a four-bedroom, detached Georgian villa with land is selling at £240,000. For more on Bute, go to visitscotland.com. Average house price: £145,490
Considering moving to live to an island? Read our Move to Guide for the Isle of Arran or pick up the latest copy of coast magazine for more coastal property and location inspiration.