Seals, orcas, puffins and Northern gannets are regular sights around Scotland's northernmost island archipelago, lapped by the nourishing waters of the North Sea and teeming with wildlife
WORDS & PHOTOGRAPHS HENLEY SPIERS
The bleak landscape and blustering winds of this remote Scottish archipelago, which comprises some 100 islands, are in sharp contrast to the warmth of the Shetlanders' welcome. The hospitality of these isles – just 16 of them inhabited – extends to all manner of creatures, with charismatic wildlife far outnumbering humans along these coasts. Sitting at the very northern tip of the UK – next stop Norway – it's hard to believe one can reach such blissful isolation without the need for a passport. Each new bay seems alive with opportunity for watching wildlife and free from anything resembling a crowd.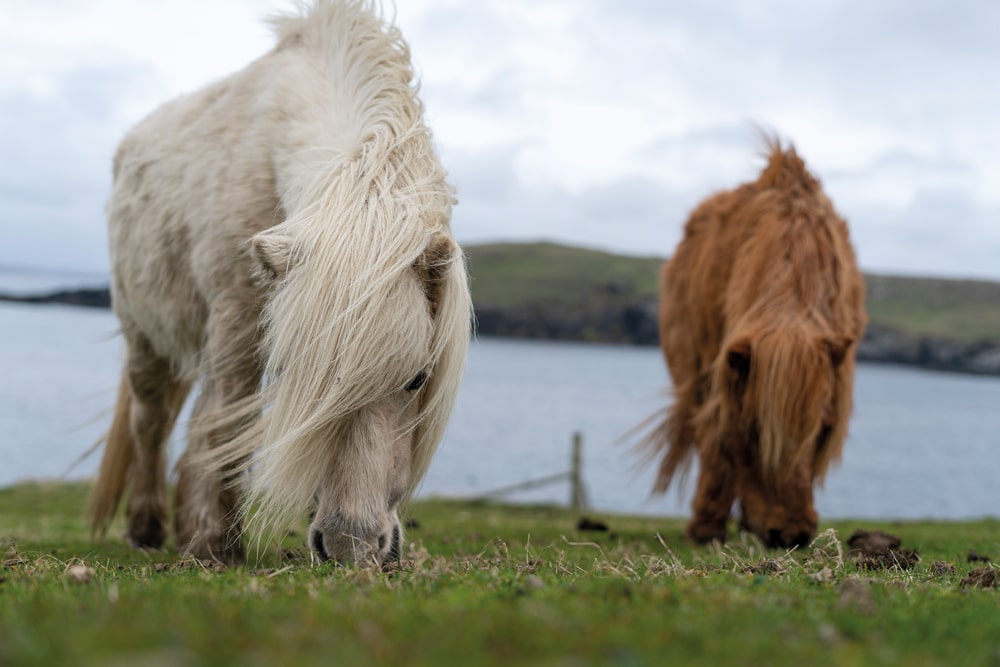 A THRIVING ECOSYSTEM
I'm staying on Shetland Mainland and, looking out of the window at Ocraquoy Bay, unpacking seems like a waste of time. So, grabbing camera, mask and snorkel, I take up my 'right to roam' across fields and fences to reach a small beach. Moments later, as I slip into the cool sea, the sun rewards my enthusiasm, cutting through the clouds and lighting up underwater fields of golden kelp. A grey seal, overcome with curiosity, accompanies my swim around the cove and we occasionally stop to exchange looks above the waterline.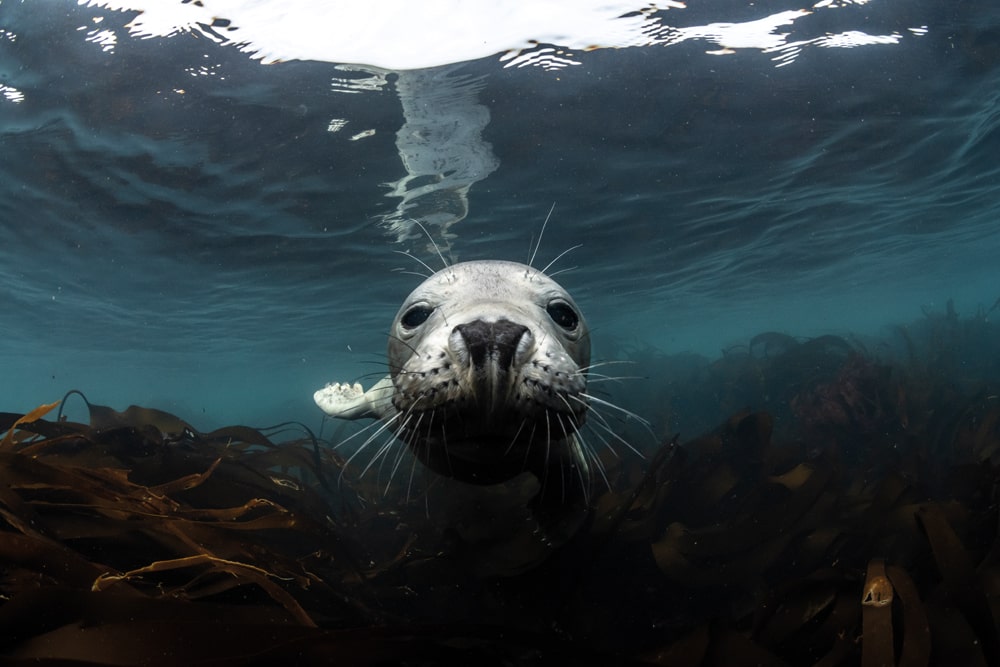 My first foray into the marine world is a vivid reminder that Shetland's greatest bounty lies in the sea, where the meeting of great ocean currents drive the thriving ecosystem. Heavy winds churn these diverse waters together, like an ocean smoothie, and once sunlight is added to the mix, an explosion of life occurs. The marine food chain is powered by plankton, billions of tiny plants and animals that are both humble and essential to the wellbeing of our seas. Returning to the same bay at night, I come face to face with a plankton bloom so dense that at times I am not blinded by the cover of darkness, but by a wall of peach coloured organisms. In turn, the plankton buffet attracts an army of jellyfish, although in some cases the predator is turned protector, as juvenile fish use jellyfish tentacles as a precarious bodyguard.
UP CLOSE WITH ORCAS
Shetland has seen Vikings and pirates play an important role in its history, but today, the most fearsome marauding incursions are led by pods of orca, and fortunately we are not on the menu. Often called 'killer whales', orca are in fact dolphins, and they operate in tight-knit packs with each pod having a distinct dialect. Blessed with both brains and looks, the orca have a keen following amongst the resident Shetlanders as well as visiting fans, with appreciative social media groups offering live updates on orca sightings all around the isles. Resolving to test out this passionate pursuit, I join a throng of cars racing along coastal roads in the hope of glimpsing a tall, dark fin.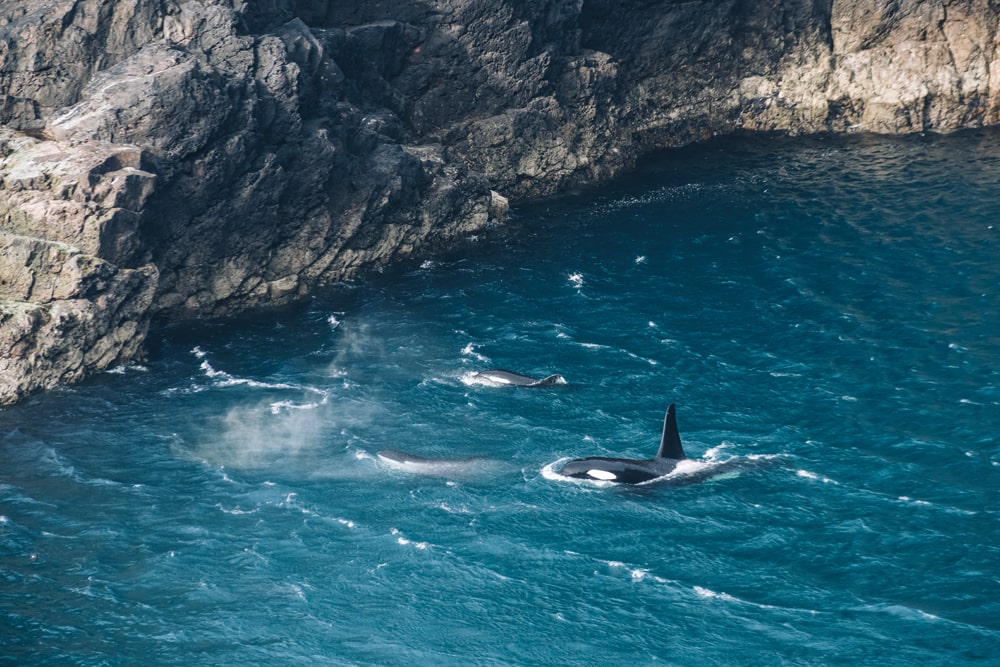 Anticipating their arrival in a bay, I rush down and settle on a rock as close to the water line as possible. What follows exceeds my wildest expectations, as two orca plot a course straight for my position, turning onto their sides as they pass by within just a couple of metres, scanning my presence with eyes hidden in jet black markings. The exhilaration of this close encounter leaves butterflies in my stomach and my jaw agape. Moments later, and with minimal fuss, the orca have cornered a seal and accomplished their hunt. Gulls fight over the seal's remains as the pod impassively moves on down the coastline. Requiring 200kg of food each per day, such visits to Shetland's seal colonies are essential to the life of these apex ocean predators.
SEABIRDS AHOY
As spring beckons, the plankton blooms provide the sustenance for large shoals of fish, and migratory seabirds make their annual visit to Shetland with the promise of fair weather and abundant food. Inter-island ferries quickly carry us to Hermaness National Park on Unst, the most northerly inhabited isle. Looking out past Muckle Flugga lighthouse, there is nothing but sea between here and the Arctic. Black cliffs are turned white by the plumage of 60,000 Northern gannets, and the ground beneath our feet calls out with the guttural cry of puffins in their burrows. An avian symphony echoes around us, and the sky is filled with wings, it is surely one of the natural world's greatest views, and yet there is not another person in sight.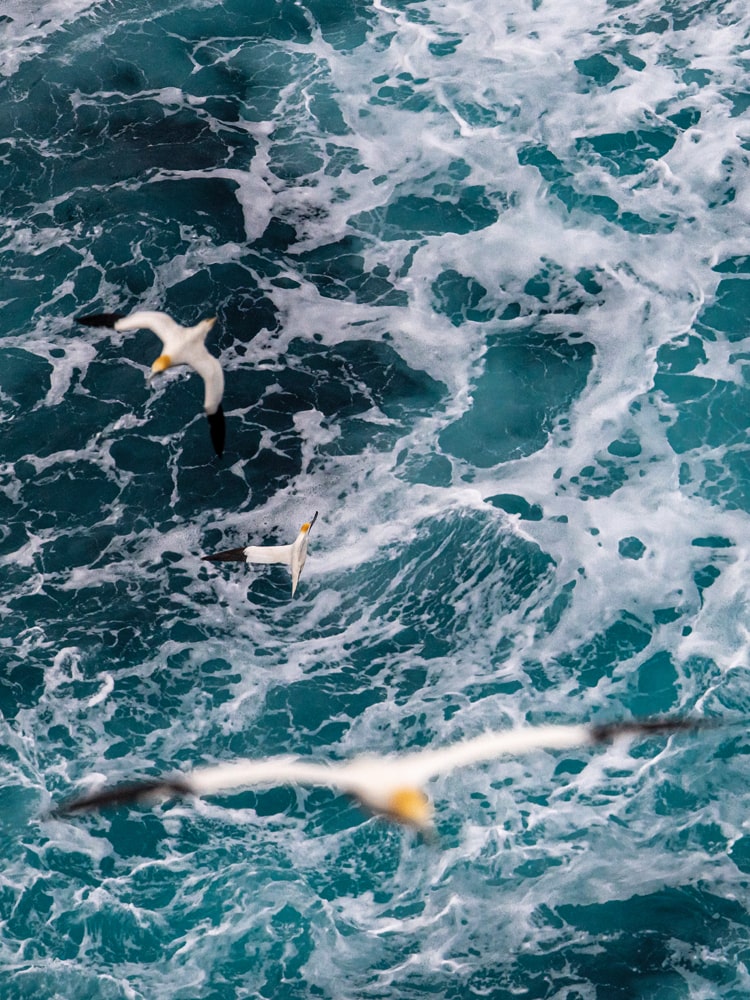 Large wingspans carry the gannets through the air with effortless ease, and upon returning to the nest each pair reaffirms their bond, pointing beaks to the sky and bringing together their white necks for a snuggle. Fishing excursions are performed in shifts by the dutiful parents, as they nurture a single hatchling through the early stages of life. The drive for reproduction has also brought the monogamous puffins back to this location, reunited at long last with their life partner. Lilliputian in comparison to the gannets, puffins are endearingly comical in appearance and manner. Buzzing through the air with an effortful whirring of the wings, they tend to land awkwardly, stumbling back to ground with the clumsiness of a novice pilot, before walking back into their burrow, with freshly caught sand eels drooping from a bright orange bill.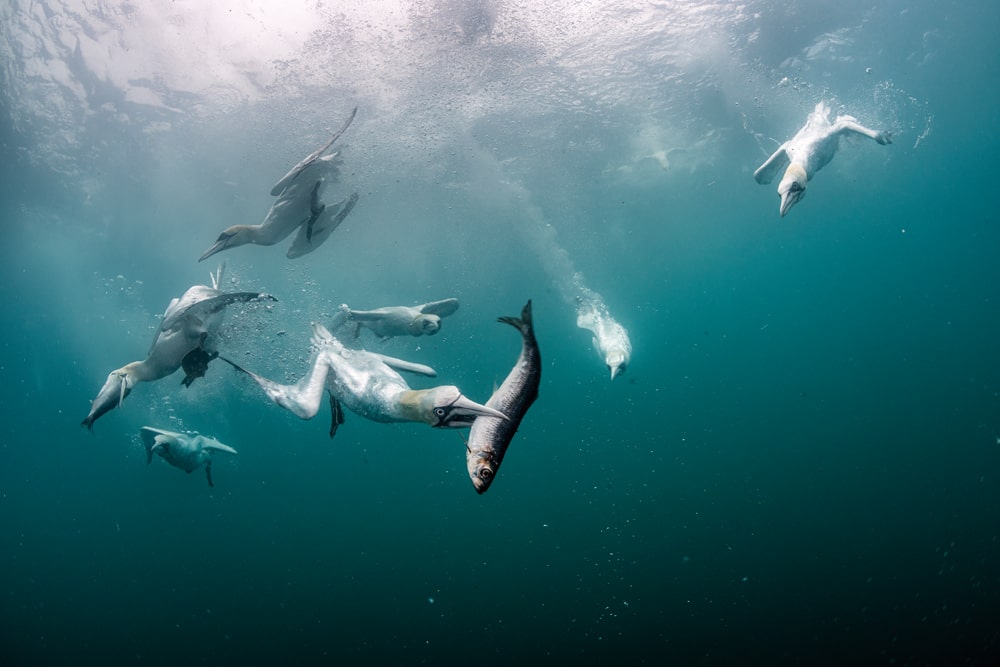 To fully appreciate seabirds, one must see them above and below the waterline, and my next rendezvous takes place off the steep cliffs of the Isle of Noss, home to another gannet colony many thousands strong. Half an hour after leaving Lerwick Harbour, I drop into the frigid waters to find an electric scene. Pointed beaks pierce through the surface, and bubble streams streak behind the arrowed white bodies as a barrage of birds perform fishing dives. It sounds like bombs reverberating through the water, and my senses can barely keep up with the aerial assault. Diving beneath the surface faster than Tom Daley, the yellow eyes of the gannets, framed by blue rings, stay open throughout. These remarkable birds have evolved special air bags in the face and chest to withstand such heavy impacts, and are capable of diving down to 20m.
These isles and their fascinating coastal inhabitants have left an indelible mark and I resolve that, much like the seabirds, mine shall not be a solitary visit, but an annual pilgrimage to soak up the wild solace of Shetland.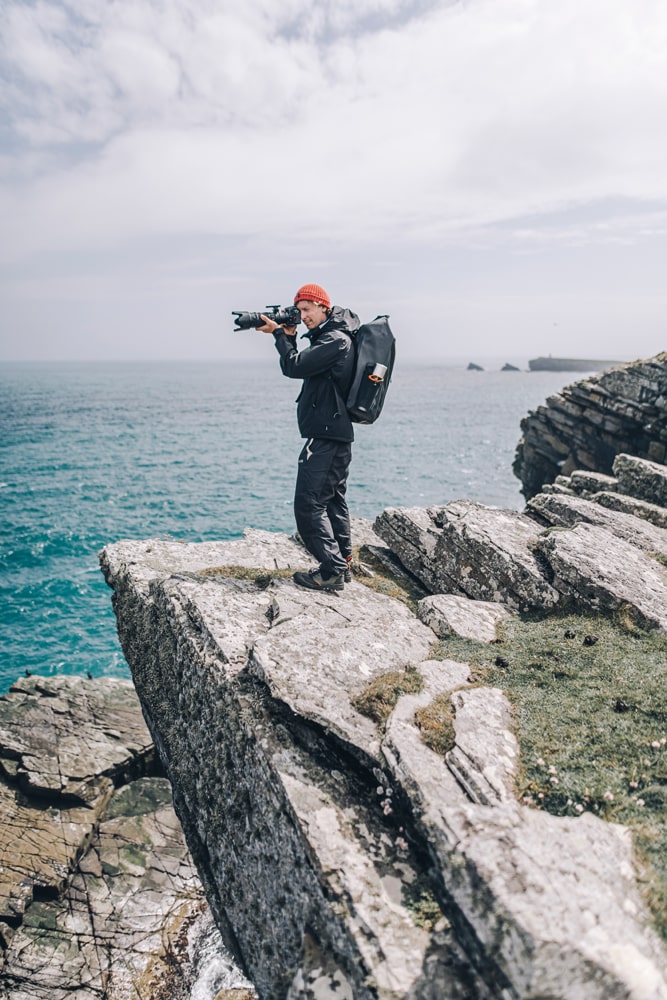 VISITING SHETLAND
Inspired to see nature like this up close? Discover Extraordinary Wildlife Experiences or check out the 5 best beaches for watching wildlife. Pick up the latest copy of coast magazine for details of more coastal experiences.