Love nature and all its wild creatures? We've rounded up some of the best coastal wildlife-watching experiences in the UK, from puffins to seal pups.
Words: Madeleine Barber
The 'where', 'when' and 'why' of spotting wildlife on our coastline is a mystery no more. The Wildlife Trusts – who care for more than 2,300 wild havens across the UK – have created an online guide to the top wildlife experiences, including all the information needed to head out and spend time with nature's creatures.
Because we think that life is better by the sea, we've picked our favourite coastal experiences from the guide so that you can be in-the-know when it comes to wildlife-watching.
OTTERS

WHERE? Cricklepit Mill (Exeter), Glenarm (Co. Antrim), Spey Bay, Cresswell Pond, Teifi Marshes
WHEN? Winter
WHY? Brought back from the edge of extinction in the 1970s and 80s, the otter is quite the survivor. It's endured hunting, habitat destruction, poisonous pesticides and is now hopefully back for good living in our rivers. You have to be lucky to spot one in the flesh, so keep patient, look out for bubbles in the water and be aware of other wildlife in your surroundings – birds will often look alarmed if there is an otter in the vicinity. Read more about otters at The Wildlife Trusts here.
Photo: Elliott Neep
SWALLOWTAIL BUTTERFLIES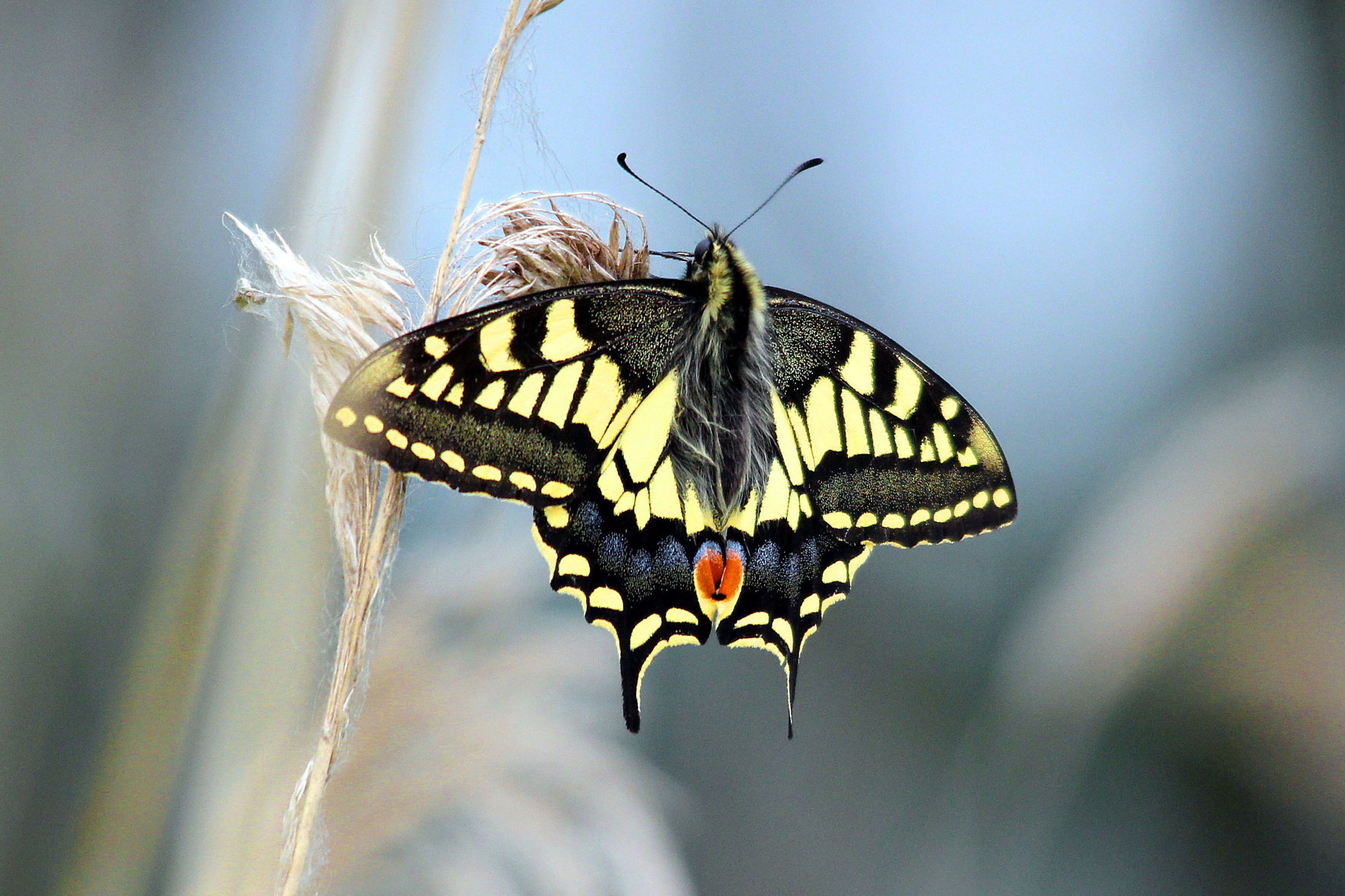 WHERE? Norfolk Broads
WHEN? Summer
WHY? Swallowtails are our largest butterfly. Incredibly rare, they're drawn to wetland flowers and milk parsley, which is the plant on which they lay their eggs. They like to feed on yellow and purple flowers such as red campion and yellow iris. The pretty creatures have two 'tails' and two red and blue 'false eyes', which are designed to convince predators that they're a two-headed butterfly. Read more about Swallowtails at The Wildlife Trusts here.
Photo: Chris Mills
You may also like 5 Best Beaches for Watching Wildlife
BATS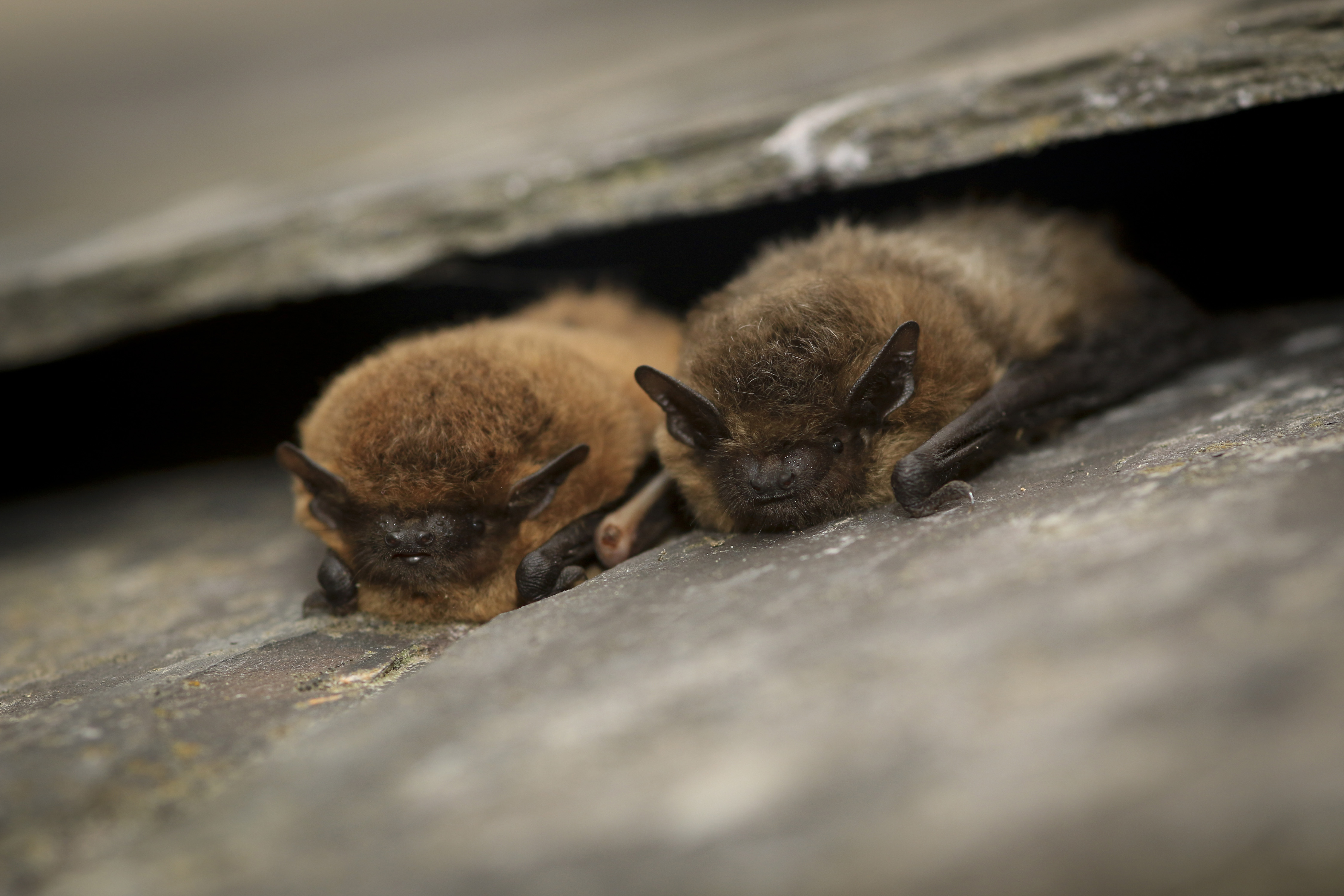 WHERE?Alderney, Montrose Basin, Dorset AONB, Gwaith Powdwr
WHEN? Summer
WHY? These nocturnal mammals may be a Halloween costume favourite, but they're really rather endearing. Bats find their way around using echolocation, which is a series of high-pitched clicks and burps. These sounds aren't audible to the human ear, but they echo and bounce off the bats' surroundings and prey. Head out to sea caves with a bat detector and you can tap in to their sounds. Read more about bats at The Wildlife Trusts here.
Photo: Tom Marshall
GANNETS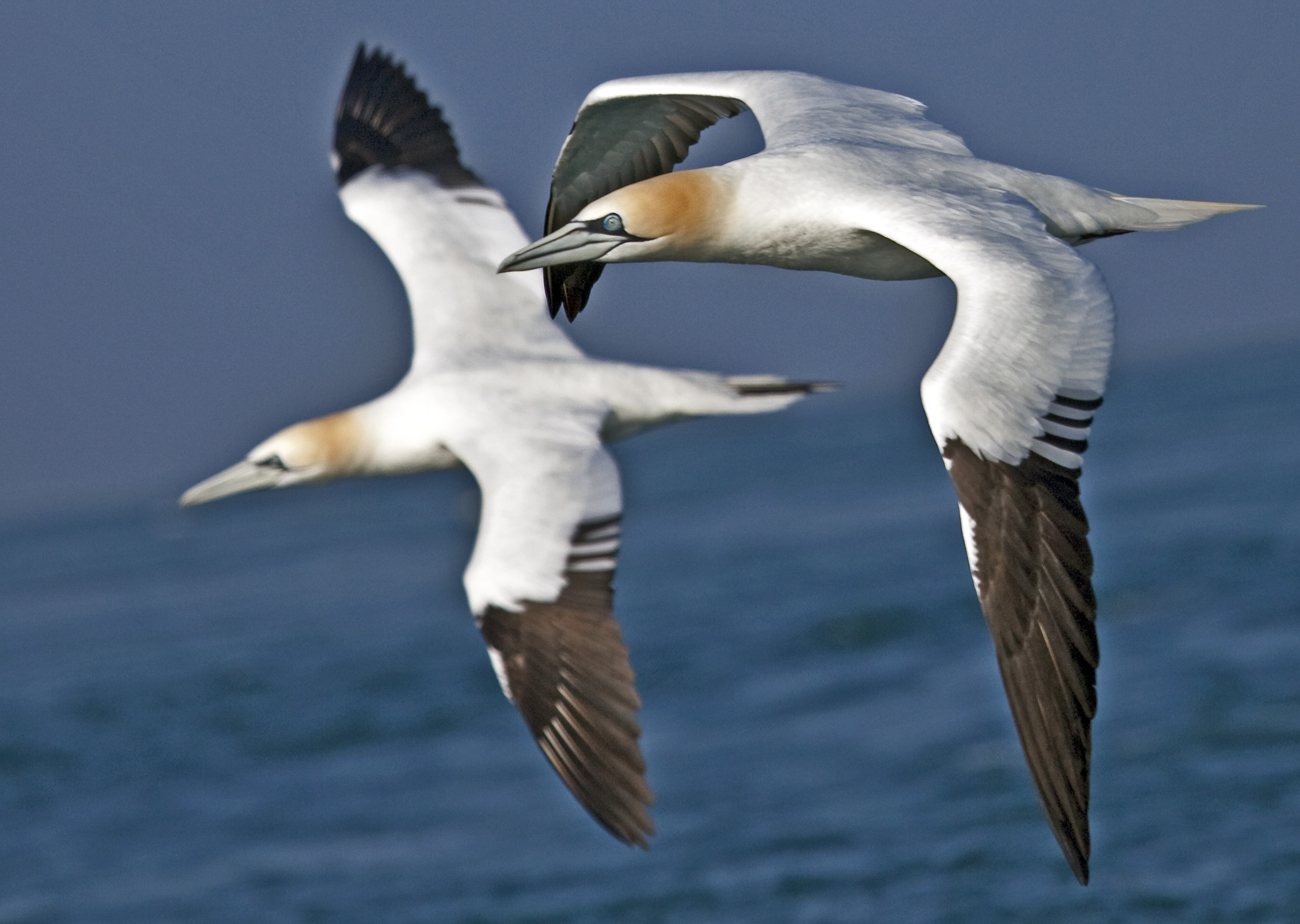 WHERE? Alderney, Longhaven Cliffs, Skomer, Flamborough Cliffs
WHEN? Summer
WHY? The northern gannet is the largest of our seabirds, boasting a 6ft wingspan. They are best observed during a feeding frenzy, when they hover over a shoal of fish in the sea, fold their wings back tightly and plummet into the water at great speeds. For the best experience, head to the colonies of Les Etacs and Ortac on Alderney in the Channel Islands, where there are 8,000 pairs of gannets. Read more about gannets at The Wildlife Trusts here.
Photo: Alderney Wildlife Trust
You may also like Weekend on Alderney
GLOW-WORMS


WHERE? Bystock Pools (Exmouth), Snape Maltings, Newbourne Springs
WHEN? Summer
WHY? Glow-worms are active for just a few weeks in the summer months, so blink and you'll miss them. During these weeks, they concentrate on mating often along coastal hedgerows, meadows and grassland. Females emit green lights through a chemical reaction in their abdomen to attract passing males, which fly along open areas of bucolic countryside in search of a mate. Choose warm, still evenings and avoid using a torch to find glow-worms. Read more about glow-worms at The Wildlife Trusts here.
Photo: John Tyler
PUFFINS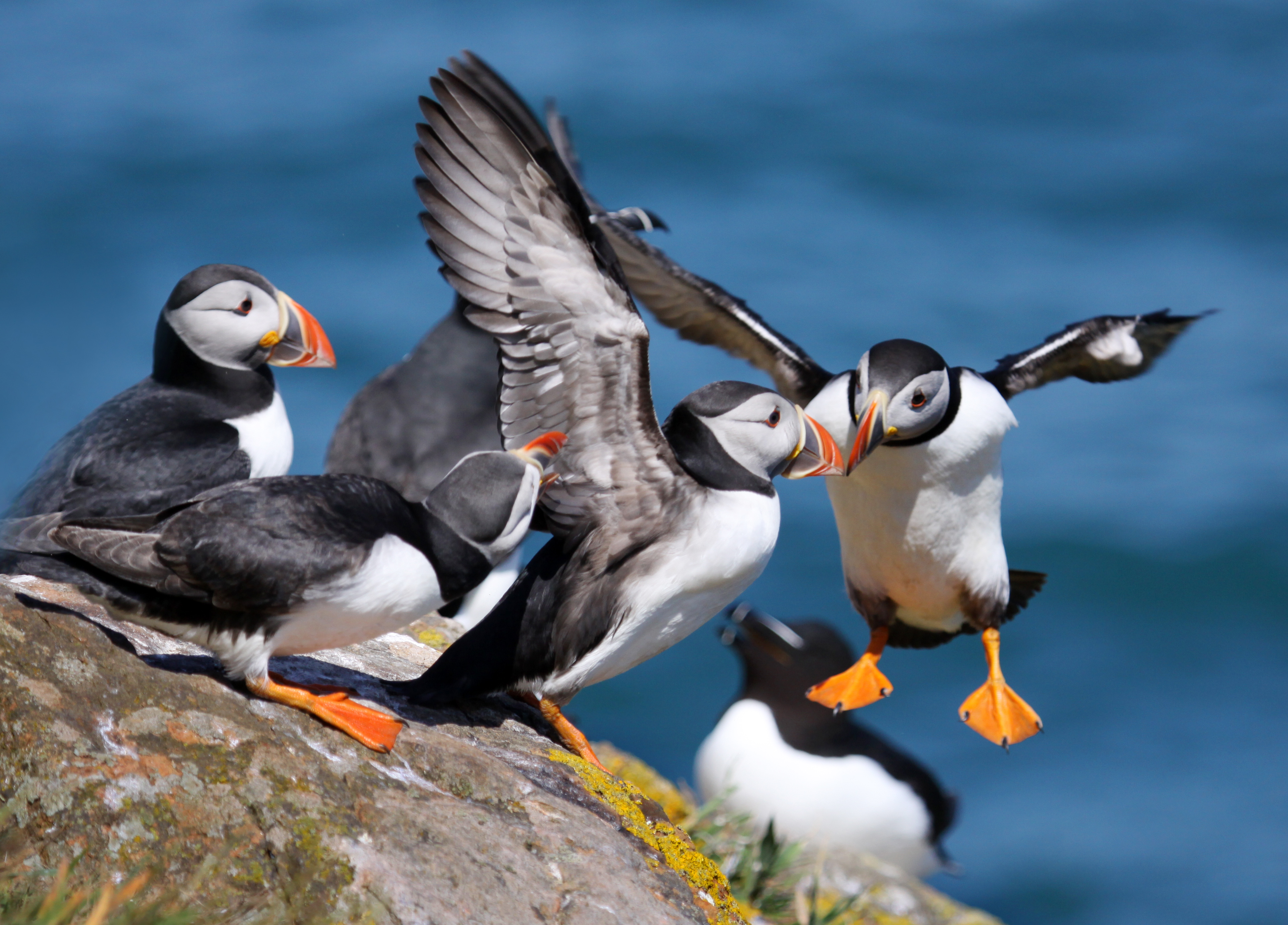 WHERE? Alderney, Handa Island, Isles of Scilly, Skomer, Skokholm
WHEN? Summer
WHY? One of the most beloved seabirds, these animals are a must-see when visiting our coast. Highly comical in appearance, they're recognized for wearing a feather dinner jacket and white bib, as well as for their multi-coloured parrot-like bill. Mostly found on islands and clifftops, the best way to see them is by boat and binoculars. Read more about puffins at The Wildlife Trusts here.
Photo: Lynne Newton
SANDWICH TERNS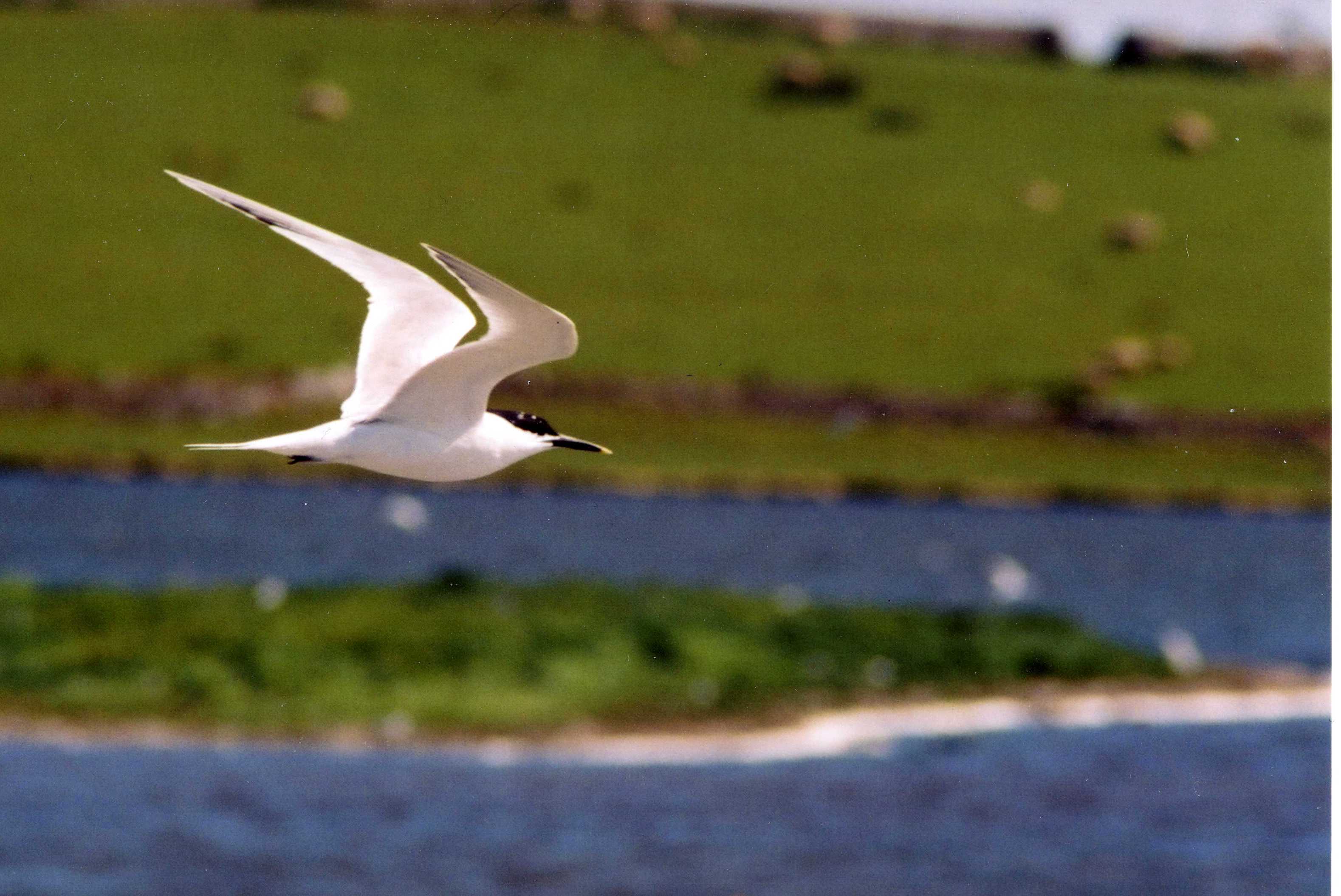 WHERE? Isle of Anglesey, South Walney, Brownsea Island, Rye Harbour, Cley Marshes
WHEN? Summer
WHY? As well as being named after every beach-goers favourite picnic snack, Sandwich terns are graceful, admirable creatures. They are distinguished from other terns by a black bill with a yellow tip, a shaggy black crest and a white forehead, making them stand out on the shoreline. A natural lagoon behind Cemlyn Bay on the Isle of Anglesey hosts one of the UK's biggest populations, so head there for a stunning spectacle. Read more about Sandwich terns at The Wildlife Trusts here.
Photo: Ben Stammers
BEAVERS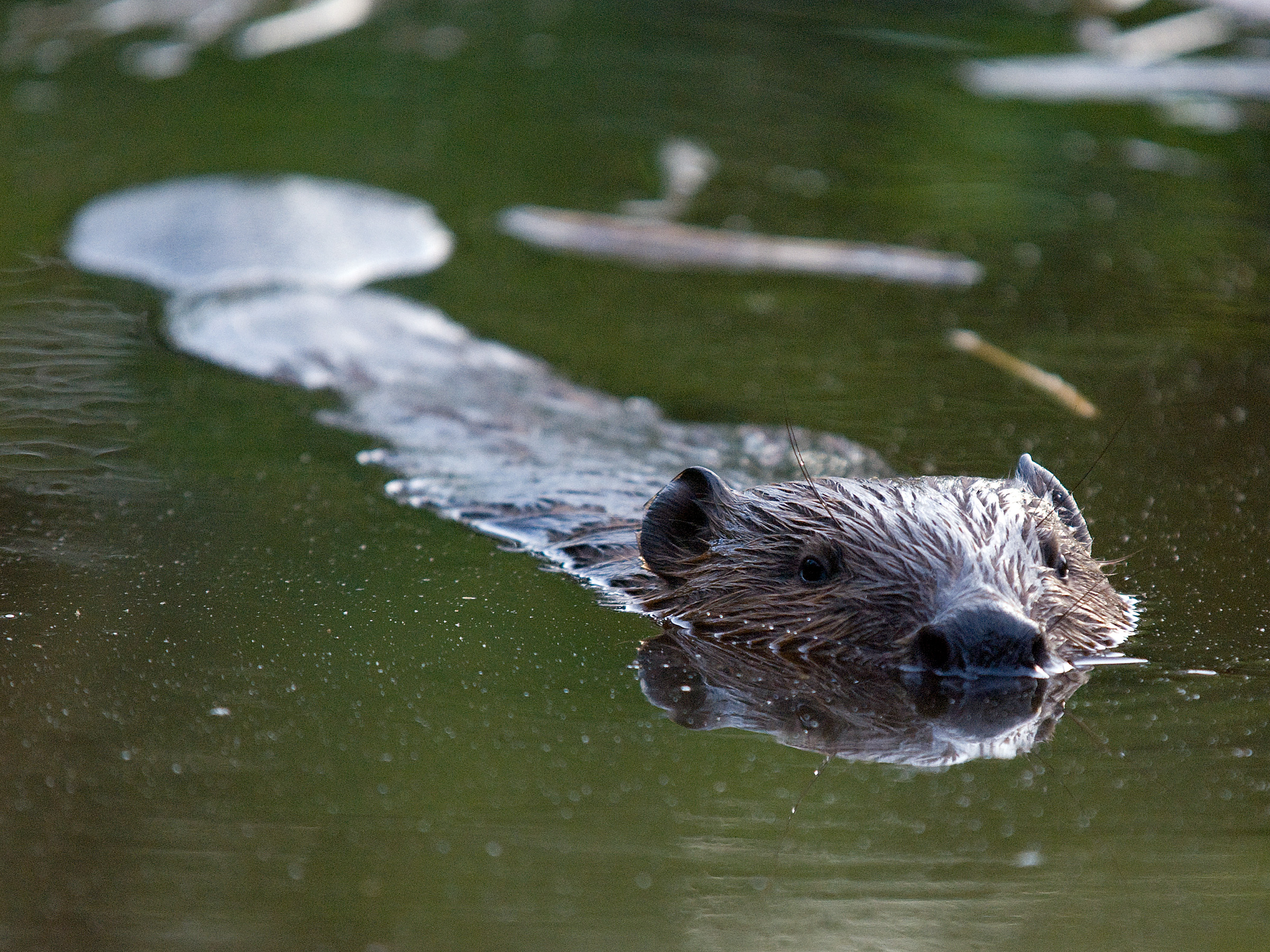 WHERE? Knapdale Forest (Argyll), Budleigh Salterton
WHEN? Autumn
WHY? Europe's largest rodent, the beaver, was driven to extinction in the UK in the 16th-century – it was hunted for its fur, meat and oil with medicinal qualities. Now, beaver re-introduction trials are planned across England, Scotland and Wales. Head to Knapdale Forest in Scotland or Budleigh Salterton in Devon for a chance to glimpse the first beavers back in wild UK waters. They feed on trees, aquatic plants, grasses and shrubs, so head out early morning for the best chance of a sighting. Read more about beavers at The Wildlife Trusts here.
Photo: Ben Lee
RED SQUIRRELS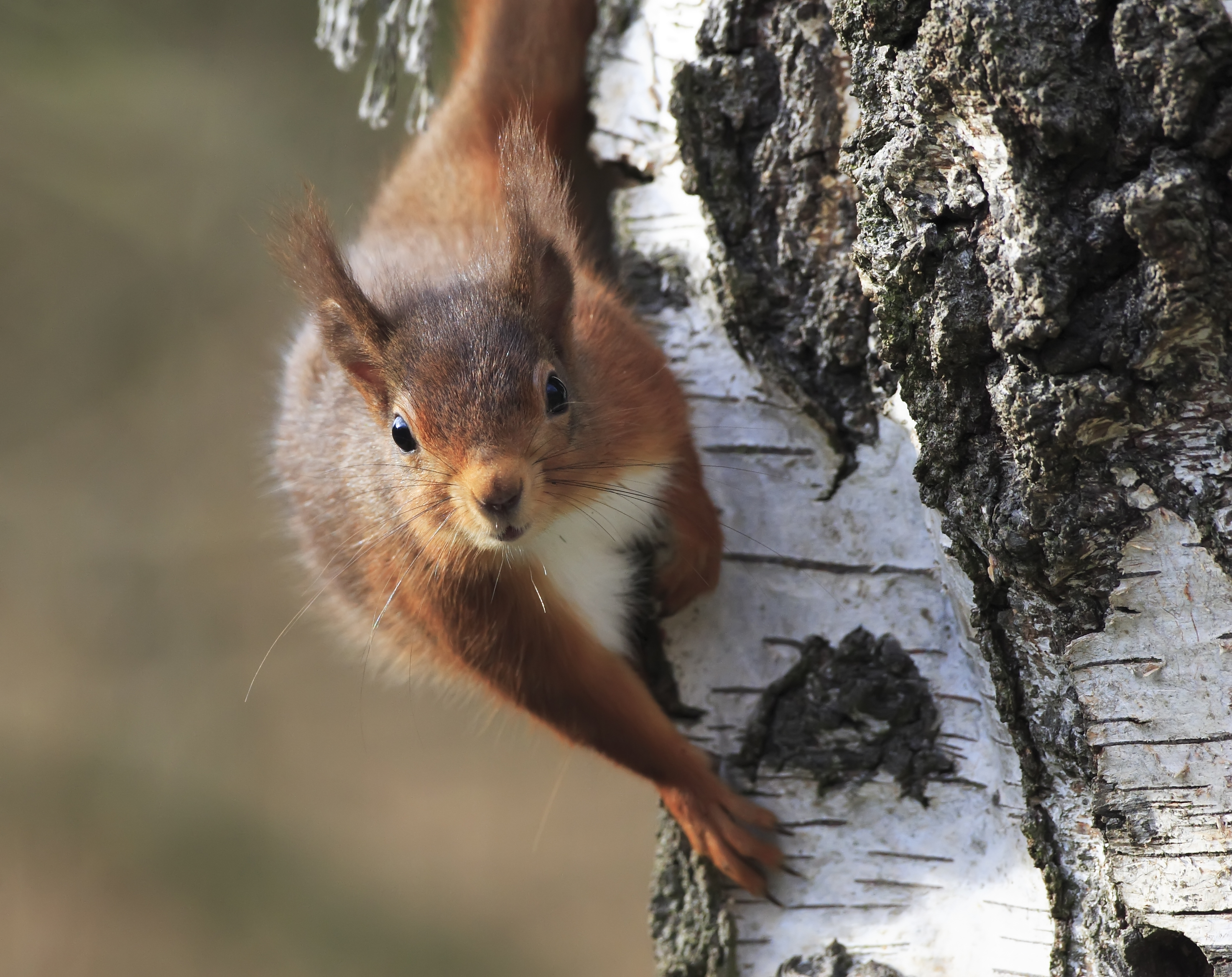 WHERE? Brownsea Island, Bouldner Forest (Isle of Wight), Glenarm Nature Reserve (Co. Antrim), Freshfield Dune Heath (Lancashire), Spey Bay, Druridge Bay
WHEN? Autumn
WHY? During the autumn months red squirrels forage for nuts and pine seeds to cache for the winter, so it's a great time to get out and search for them. The total UK population is now recorded to be around 120,000 after being greatly reduced by the introduction of grey squirrels and a 'squirrel pox' virus. These cute creatures as most likely to be seen on Browsea Island in Dorset, where around 200 live. Read more about red squirrels at The Wildlife Trusts here.
Photo: Rick Thornton
MIGRATING GEESE


WHERE? Montrose Basin, Gibraltar Point, Holme Dunes, Cley Marshes, East Chevington, Spurn National Nature Reserve (Yorkshire)
WHEN? Autumn
WHY? Seeing a flock of pink-footed geese fly above your head is one of the most stunning spectacles on our coastline. It is also one of the most difficult to time. On an autumn day of their choosing, the geese will take flight from Iceland (where they spend the summer) to the Faroe Islands, before heading on to Montrose Basin in Scotland. Here, in October 2015, a record breaking 85,632 pink-footed geese were counted, which is one quarter of the entire world population. For their next stop, they head to Lancashire and East Anglia.
Photo: Steve Gardner
SEAL PUPS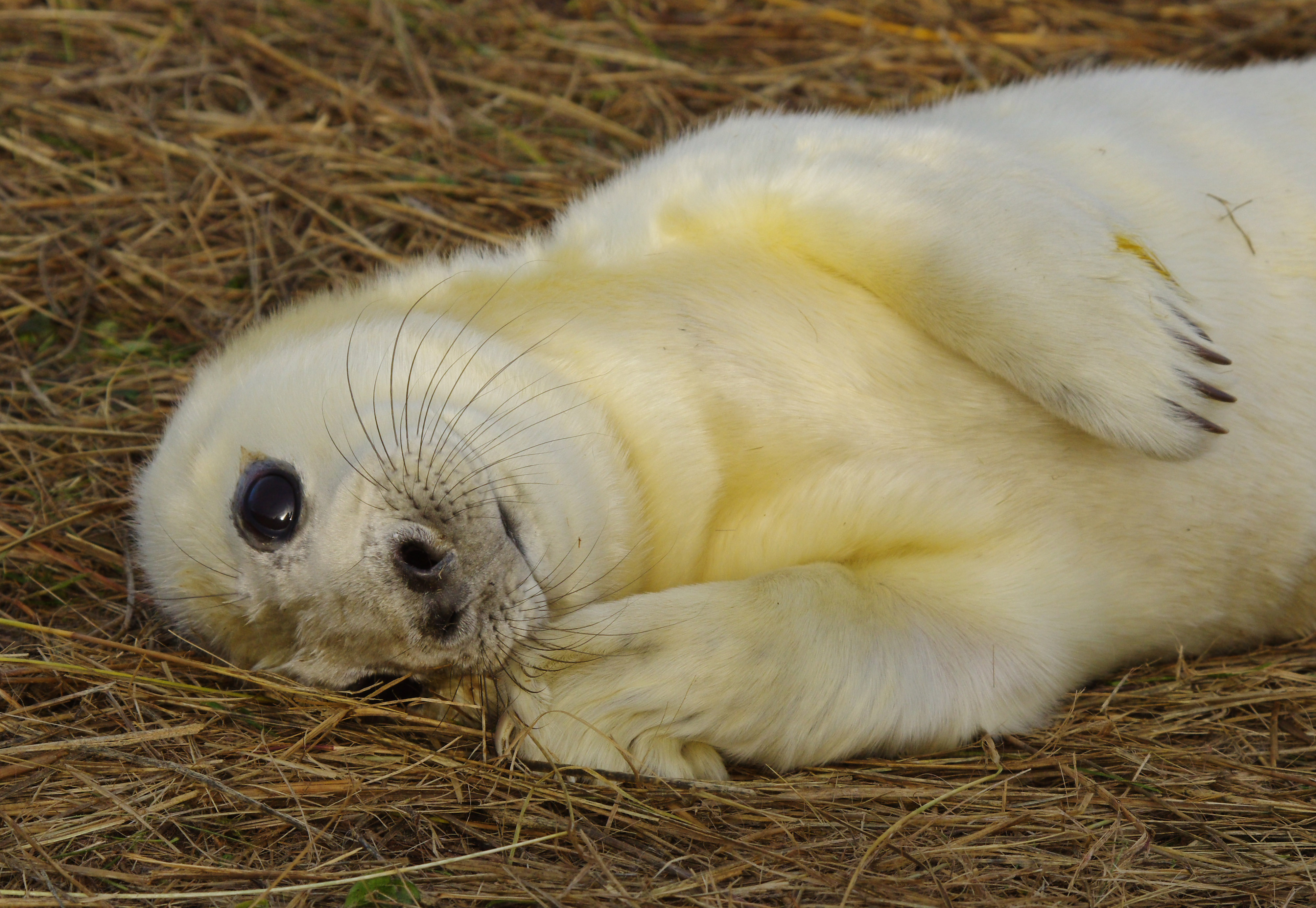 WHERE? Donna Nook National Nature Reserve (Lincolnshire), Isle of Man, Isle of Eigg, Isles of Scilly, Orkney, Skomer
WHEN? Winter
WHY? Our coastline hosts 40 per cent of the world's population of Atlantic grey seals. After the heat of summer seals retreat to the sand dunes to give birth to their young, so the best time to see fluffy pups is at the end of November. After they have been born, seal pups make their way to the sea and begin lives of their own along the shoreline. Read more about seal pups at The Wildlife Trusts here.
Photo: James Rogerson
You may also like Snorkelling with Seals in the Isles of Scilly
COMMON CRANES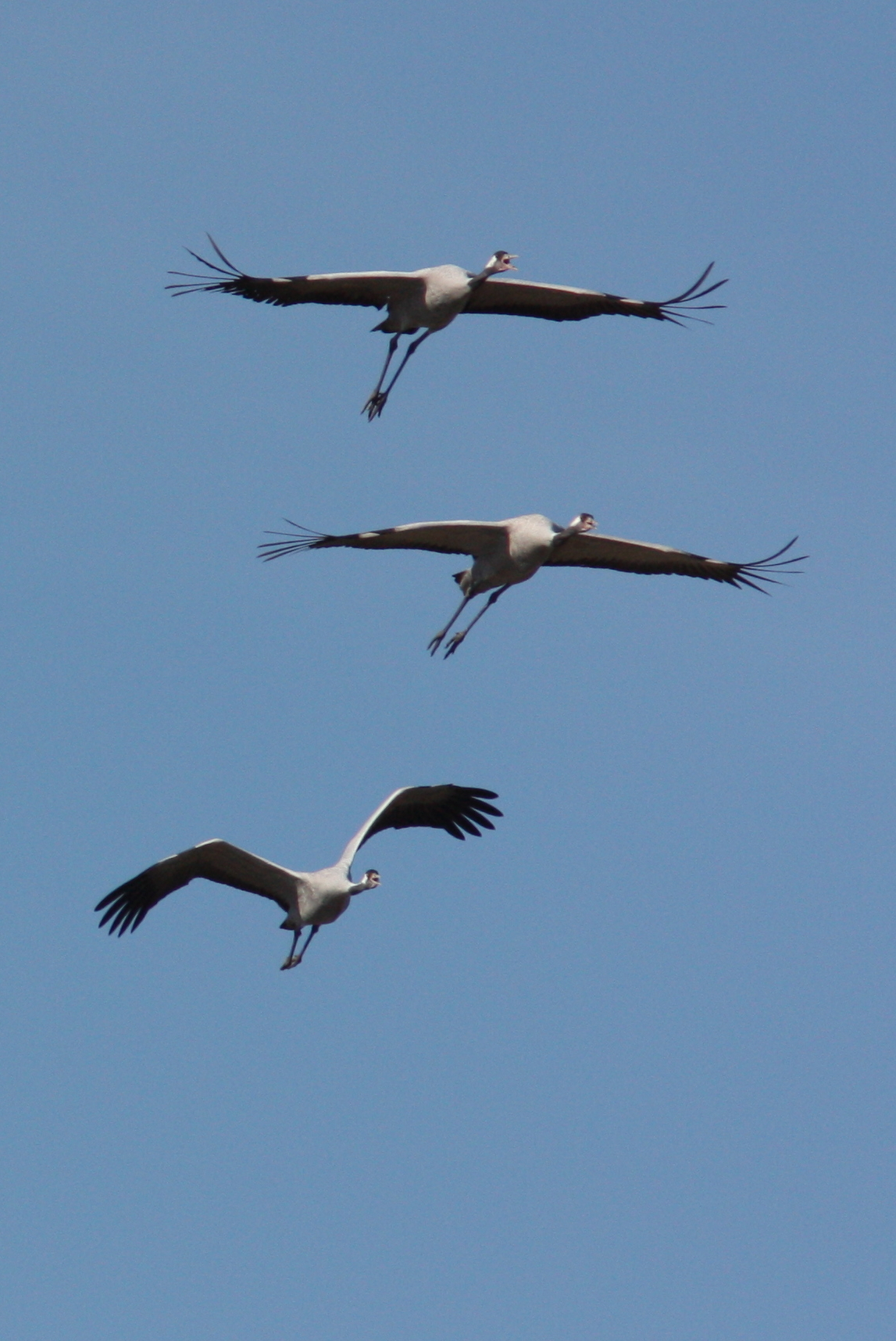 WHERE? Hickling Broad (Norfolk)
WHEN? Winter
WHY? The common crane is an ironic name, as these birds had been extinct from our shores for around 400 years until 1979, when a trio landed in Norfolk. There are now thought to be 75 cranes in Britain, so the species is well on its way to becoming common once more. Wrap up warm to see these birds in their winter roosts or feeding in the fields, as searching on Norfolk's flatlands can be a chilly business.
Photo: Jackie Dent
If you're out and about experiencing coastal wildlife, be sure to tweet us @coastmag with photos and the hashtag #LoveWildlife. For more wildlife and nature stories, click here or pick up a copy of the magazine.
Looking for the perfect holiday right at the water's edge? Discover our collection of exclusive cruise trips around the British Isles here.