SU CARROLL rounds up the very best activities to do in September and things to see close to the coastline this month.
1. PLENTY OF MUSSELS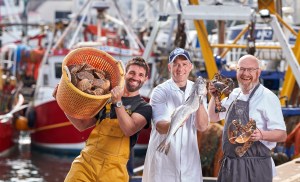 The beautiful English Riviera celebrates its connection to the sea with the two-week long England's Seafood Feast festival, giving visitors the chance to experience some of the best seafood right where it's landed in the towns of Brixham, Paignton and Torquay.
Frazer Pugh, director of The Handpicked Scallop Company, Josh Perkes, co-owner of Brixham Seafish and Simon Hulstone, chef-proprietor of the Michelin-starred Elephant Restaurant are among those taking part. More than 30 venues are involved and you can take your pick from seafood set menus and platters, tasting menus, crab-cracking masterclasses and guest chef events.
You can meet the faces of Feast and hear about their stories at sea, discover new fish species, be inspired by local talent and coastal artists, and give back to the ocean. Celebrate at events such as Mussels and Music, Seafood and Sax, and SUP and Seafood at Sunrise.
The heart of Feast is Brixham Fish Market, where England's biggest catch by value is landed. Over 40 species of fish and shellfish are regularly sold at the daily auction and there will be tour of the market during Feast. Booking essential.
England's Seafood Feast is FROM September 29 to October 15. Visit theseafoodfeast.co.uk.
LOCALS LOVE
Paignton Zoo is 100 years old this year and still packs a punch. There are over 2,000 animals in 80 acres of glorious grounds, making it a great, packed day out for all the family. A registered charity, Paignton Zoo supports a number of projects in the UK and overseas that aim to help halt species decline. At the zoo you will find everything from gorillas to giraffes, rhinos to red pandas and flamingos to frogs. Hugely popular are the lions, apes, amphibians and insects. paigntonzoo.org.uk
2. GLORIOUS GLAMORGAN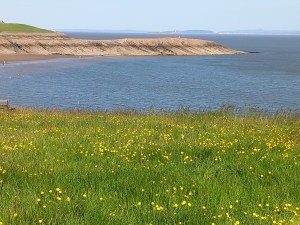 The Vale of Glamorgan has a beautiful coastline between the spectacular Gower and Cardiff. The Vale, as it's known locally, includes the southernmost point of mainland Wales, fertile rolling countryside and the dramatic Heritage Coast, with towering cliffs and remote beaches. Enjoy views such as Friar's Point from Cold Knap Point.
What better way to discover this area than the Glamorgan Walking Festival? Organised by local walking charity, Valeways, and run entirely by volunteers, there are 31 walks to choose from, including nine coastal walks.
You can enjoy a spectacular variety of walks for all levels, discovering a maze of footpaths, country lanes, historic villages and churches, along with fine dining and country inns. Walks include Four Beaches in Barry, Haunted Fields in Wenvoe or join the Cosmeston Coffee Shop Strollers for a wander around Penarth.
The Festival runs from September 5-12. Visit valeofglamorganwalkingfestival.org.uk for details.
LOCALS LOVE
Barry Island has the tongue-in-cheek nickname 'Barrybados' – a fun-filled destination designed to get you in the holiday mood. Barry Island Pleasure Park has been entertaining families since 1897. You'll find all the traditional fun of the fair – dodgems, a waltzer, log flume and ghost train – alongside the 32-seat Space Machine Aerospace, the UK's biggest thrill ride. barryislandpleasurepark.wales
3. ICONIC JOURNEY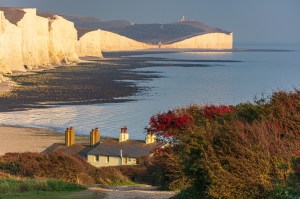 Walk the Chalk is one of the events marking the opening of the England Coast Path which, when complete, will be a 2,700 mile coastal trail around the country. This free, five-day event in Sussex is centred on South Hill Barn, Seaford Head Nature Reserve, Cuckmere Haven and the Seven Sisters and will discover local heritage, chalk, fossils, flora, fauna, history and folklore through art and creativity, walks, talks and exhibitions.
Above all, Walk the Chalk will celebrate the joys of being in nature and our iconic coastal landscape, with a focus on enrichment for everyone. At the heart of the event will be three free but bookable guided walks led by specially trained community volunteers through the beautiful and biodiverse area which is owned by Seaford Town Council and managed by Sussex Wildlife Trust.
Walk the Chalk includes the commission of five innovative art installations marking the route of the Path across the cliffs of Seaford Head and Hope Gap in the South Downs National Park. The chalk landscape here supports some of the most important wildlife habitats in Britain and was one of the prime reasons for the designation of the National Park 13 years ago. For information on events September 20-24 go to walkthechalk.org.
LOCALS LOVE
Celebrating its 30th anniversary, Artwave Festival (artwavefestival.org) sees artists and makers from Lewes, Seaford, Newhaven and surrounding villages open their doors to visitors. It's the chance to discover new work, meets artists and makers and buy directly for them. Follow the trail and discover jewellery, painting, sculpture, printmaking, textiles, ceramics and photography. From September 2-17.
4. NOVEL SETTING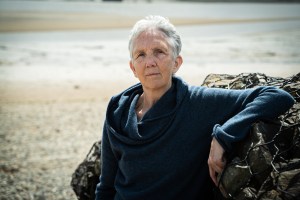 The beautiful village of St Endellion near Port Isaac on the north Cornish coast is home to The North Cornwall Book Festival, curated by international bestselling author Patrick Gale, who lived locally before moving to near Land's End.
September is the tenth anniversary of the festival and its celebrating with a line-up of great authors including Natalie Haynes (Stone Blind, A Thousand Ships), Linda Grant (winner of the Orange Prize for Fiction with When I Lived in Modern Times), historian Tom Holland and Max Porter (Grief is the Thing with Feathers).
Making her debut this year is crime writer Ann Cleeves, creator of Vera and Shetland, who says she is thrilled to be appearing after an invite from the festival's artistic director, novelist Patrick Gale.
"It's my first trip to the festival. I always buy Patrick Gale books so when he asked me, of course I said yes," says Ann. She will talk about her new book, The Raging Storm – the third to feature North Devon-based detective Matthew Venn and set in the area where Ann grew up.
For a full line-up of all events – which include workshops and performances – and tickets for the festival (September 21-24), go to ncornbookfest.org.
LOCALS LOVE
Head further up the coast for the magical Tintagel Castle, reputed to be the home of King Arthur, according to 12th century historian Geoffrey of Monmouth. It's true that Tintagel was a vital trading post from late Roman times until the end of the 7th century and there is plenty of evidence for that. It's a spectacular place to visit with the new bridge crossing to reach the Castle and the larger-than-life bronze statue of ancient king, Gallos. Visit english-heritage.co.uk for details.
5. SHOP LOCAL IN STYLE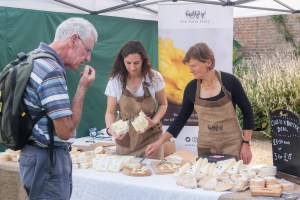 What better setting for a celebration of local food and drink than the Walled Garden of the 18th century Palladian style mansion Holkham Hall? This year's North Norfolk Food and Drink Festival looks set to be the biggest yet with more than 70 stalls, all offering the finest produce from the area's rich larder. 
You can expect festival regulars such as Candi's Chutney, Black Shuck gins, honey from Leigh's Bees and fantastic breads and pastries from Bread Source, alongside newer names such as the Norfolk Doggy Deli with treats for four-legged friends.
This year sees the introduction of the simple Festival Cream Tea – a cuppa and a scone – served by the team from The Crown Hotel in Wells in the beautiful gardens. The Arthur Howell Cookery Theatre, which opens on both days, offers a packed programme of demos and talks from the area's chefs and local producers. The festival is run as a not for profit event by a team of volunteers to promote small, local businesses, both producers and chefs. The festival – on September 2 and 3 – is very dog friendly.
Entry is free and car parking is £5 per vehicle. The festival opens from 10am to 4pm on both days. northnorfolkfoodfestival.co.uk
LOCALS LOVE
The Holkham Estate itself, where the food festival is held, is worth a visit. The impressive Hall is at its heart, but it is surrounded by beautiful landscape, farmland, habitats and wildlife. The passion here is for sustainability and the environment with a team of experts in conservation, farming, forestry and game keeping working together to manage the landscapes. For more go to holkham.co.uk.
6. THE ILLUSTRATED MAN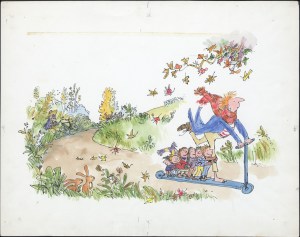 Aberdeen Art Gallery has two charming exhibitions celebrating the unique talent of the UK's best-loved illustrator, Quentin Blake.
Illustrating Verse brings together for the first time a selection of Blake's sketches and illustrations, from comic nonsense poems to poignant ballads by writers including Edward Lear, Michael Rosen and Roald Dahl, as well as Blake's own popular rhyming picture book, Mr Magnolia.
Book Covers demonstrates how Blake's unmistakable and ever popular style of illustration has been grabbing the attention of readers of all ages over the past 60 years.
The touring exhibitions are the work of the Quentin Blake Centre for Illustration (qbcentre.org.uk) which is restoring a heritage site in Clerkenwell, London, to house an archive of 40,000 pieces of work. It is due to open in 2025.
A Quentin Blake Summer is at Aberdeen Art Gallery (aberdeencity.gov.uk) until September 17. Children under 16 can enjoy free entry.
LOCALS LOVE
After a major refurbishment, Provost Skene's House is open to visitors to celebrate the pioneering people of Aberdeen and the North-East of Scotland who have not only shaped the city, but have also helped transform the world. Discover more about 100 remarkable local individuals including innovators, scientists, live savers, writers, sporting champions and stars of stage and screen. They range from Nobel laureate Lord Boyd-Orr (who helped establish the city's world-renowned Rowett Institute of Nutrition and Health) to football legend Denis Law. Free to visit (aberdeencity.gov.uk)
7. QUAY WORKS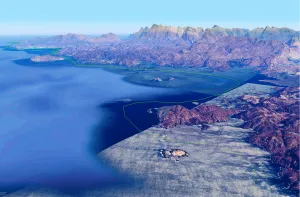 A brand new cultural venue near the water in the quirky harbour town of Watchet in Somerset is the venue chosen for a ground-breaking solo exhibition by award-winning artist Nye Thompson.
Vertigo at East Quay Gallery in Harbour Road opens your eyes to the world of surveillance, satellites, and the new frontier – space. It is Nye's biggest solo show to date and will present two major projects including the world premiere of a new performance piece CU Soon and a reprise of the 2019 video installation INSULAE (Of the Island) captured in British coastal waters.
In this exhibition, Nye Thompson continues to push boundaries, bridging the gap between technology and art in the creation of film, drawings, live machine performances and mixed media installation.
Vertigo is at East Quay Gallery until September 2. Details at eastquaywatchet.co.uk.
LOCALS LOVE
Watchet has been a harbour town for over 1,000 years, sheltered by the Quantock Hills and with view across the channel to Wales and down the coast to Minehead and Exmoor. This part of the coast is protected as a Site of Special Scientific Interest, for its Jurassic and Triassic rock strata. It's not just pretty, it has a thriving artistic community here with its own music festival and summer carnival. There is a boat museum (as you would expect) but there's also a Radio Museum in an old pub. Discover more at lovewatchet.co.uk.
8. ART IS IN THE AIR
Liverpool has been transformed for the 2023 Biennial – the UK's largest free contemporary visual arts festival and the country's first Biennial. Every two years the festival brings together international artists, arts professionals, communities and audiences to experience exhibitions across the city, alongside a hybrid programme of talks, performances and events.
This year's theme is uMoya: The Sacred Return of Lost Things and has been curated by Cape Town-based artist Khanyisile Mbongwa with Director Dr Samantha Lackey and the Liverpool Biennial Team. The event takes over historic buildings, unexpected spaces and art galleries. New this year are Tobacco Warehouse – the largest brick-built warehouse in the world – and the city's historic Cotton Exchange building. A series of ambitious outdoor works – including Rudy Loewe's The Reckoning – will be installed at locations across the city.
The Biennial runs until September 17. Visit biennial.com for information.
LOCALS LOVE
They're an artistic lot in Liverpool, and that even extends to their churches. All Hallows' Church in Allerton, which dates back to 1862, is a homage to the Arts and Crafts movement with beautiful stained glass windows designed by Pre-Raphaelite artist Edward Burne-Jones and manufactured by his friend William Morris (the textile designer). The church can be found at Greenhill Road, Mossley Hill. allhallowsallerton.org.uk
9. LEGACY EXAMINED
After extensive conservation work and maintenance as well as gallery development, the Wilberforce House Museum in Hull is open to visitors again for the first time since it closed due in 2020 during the Covid pandemic. New features at the Grade I listed former home of Hull-born anti-slavery campaigner William Wilberforce include a gallery examining the legacy of transatlantic slavery.
Wilberforce was an MP and a key figure in the successful campaign against the slave trade. One gallery of the museum focuses on Wilberforce himself, presenting his life's journey through original artefacts, costume and documents.
This free museum, in a charming 17th century home, also explores the different parts of the transatlantic slave trade process, from the horrific reality of capture, through to plantation life and life as a slave. There is an area exploring the eventual abolition of slavery and what happened after emancipation. It also looks at the tragedy of modern slavery.
Entry to Wilberforce House (hcandl.co.uk) is free.
LOCALS LOVE
Wilberforce House is one of three museums in Hull's Museums Quarter. Located along the cobbled High Street in the historic Old Town, the Streetlife Museum of Transport covers 200 years of history – climb aboard a tram or enjoy a carriage ride. At Hull and East Riding Museum travel through time with stories of mammoths, Saxon invaders, visit an Iron Age village or see Roman Baths. Both are also free to enter.
10. PIER REVUE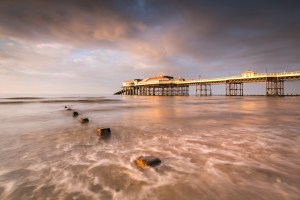 For traditional summer entertainment, you can't beat a good old-fashioned end of the pier show. Grade II listed Cromer Pier on the North Norfolk coast is home to one of only five end of Pier theatres in the UK and the only one to stage a full season of end of the pier shows in the world. The Victorian Pier is 151 metres long with a pavilion theatre at the end, built in1903.
The Cromer Pier Show has been enjoyed by generations of visitors, offering music, dance, comedy and speciality acts with dazzling costumes and all mod cons such as a video wall. This summer's show is compered by comedian Phil Reid who was such a hit last summer, he's been invited back. The summer season ends on September 30. Details at cromerpier.co.uk.
LOCALS LOVE
You can't miss the 14th Century Church of Saint Peter and Saint Paul which has the tallest tower in Norfolk. Head for the church and you will discover one of two lovely museums in the town. Cromer Museum, is next door, housed in a row of fishermen's cottages with displays of local history as well as geology and archaeology. Less than a five minute walk away is the RNLI Henry Blogg Museum, named after the RNLI's most decorated lifeboatman, a revered son of Cromer.
11. EXHIBITION SAIL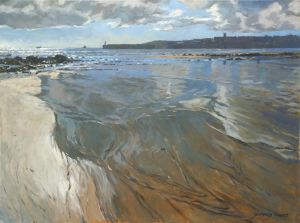 The Royal Society of Marine Artists (RSMA,) Europe's foremost society of artists dedicated to depicting tidal waters and the marine environment, has announced the dates of its hotly anticipated Annual Exhibition at Mall Galleries in London. The exhibition this year will open on Thursday 21st of September at 10am and run until Saturday 30th of September at 5pm. An Online Preview of the Annual Exhibition will also go live on mallgalleries.org.uk on 31st August 2023.
The Annual Exhibition will show figurative paintings, hand-crafted prints, sculpture, ceramics and textiles from both RSMA members and carefully selected work from an Open Submission. Marine artists worldwide are invited to submit work which will be curated according to the society's foremost measure of excellence in representing tidal waters and subject matter connected to the sea and the marine environment.
All of the work to be shown at the exhibition will be available for sale (last year work ranged in price from £500 to £15,000, with £1,600 being the average) with many pieces expected to sell in advance through the Online Preview, as it has in previous years.  Several prizes and awards are on offer to exhibiting artists worth £10,000, including the £5,000 BAE Systems Award for the best work capturing the story of British Shipbuilding – People, Ships and Shipyards and the £2,000 Baltic Exchange Award for an outstanding work related to the maritime industry.
To find out more about the RSMA, visit: Royal Society of Marine Artists (RSMA) Mall Galleries, London (rsma-web.co.uk)
To find out about the Mall Galleries, visit: https://www.mallgalleries.org.uk/
COMING SOON
There is plenty of inspiration in the area around Whitstable in Kent for local land and seascape painter Ric W. Horner whose professional career spans more than 30 years. In his work he focuses on the elemental qualities of open space, the energy of weather and the expressive qualities of light. He records the dynamic changes in atmosphere that he sees around him which is reminiscent of great 19th-century landscape painting – especially the stunning sunsets and cloud formations featuring the views across the Swale Estuary towards the Isle of Sheppey.
Ric first felt inspired to explore the unique light found on the North Kent Coast, where he spent many hours exploring the beaches around Thanet. One of his early inspirations was the art of the romantic painter JMW Turner because of his links to Margate.
Throughout his career Ric has created a vast body of work including subjects like the Lewes Bonfire Night, the ancient Roman city of Pompeii, Ilfracombe Harbour, Dartmoor National Park, Salcombe Bay in South Devon, Woodlands in Kent, Snowdonia, and Canterbury Cathedral.
Ric lives in the home of the artist Dan Sherrin (1869-1940), a quirky summer house near West beach where his studio overlooks the sea.
You can see his work in situ when he again takes part in East Kent Artists Open Houses (October 14-28). Visit richorner.com.