Visit one of these independent art galleries by the sea and discover the unique work of emerging artists and artisan makers
INDEPENDENT ART GALLERIES IN CORNWALL
Porthminster Gallery, St Ives, Cornwall


Expertly-curated exhibitions and events take centre stage at this characterful gallery housed in an historic pilchard press building on the quayside at Westcott's Quay. Here you'll find the work of the St Ives and British modern masters such as Sir Terry Frost and Dame Barbara Hepworth rubbing shoulders with beautiful pieces of sculpture, ceramics and jewellery, much of it for sale (porthminstergallery.co.uk).
Newlyn Art Gallery & The Exchange, Cornwall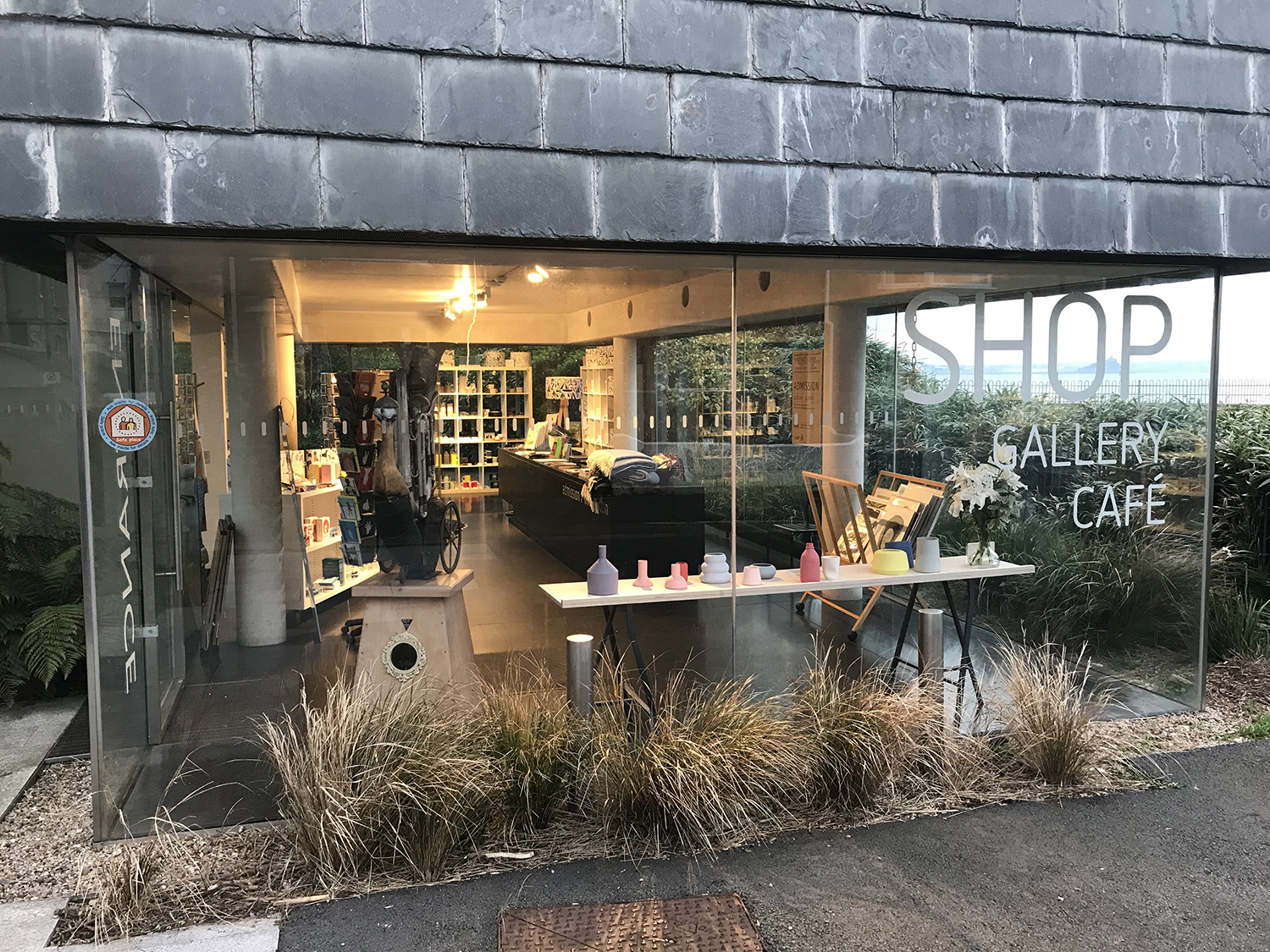 Opened in 1895, The Newlyn Art Gallery has become a cornerstone for the contemporary art movement in Cornwall and, in 2007, was joined by sister exhibition space, The Exchange – a 20 minute walk north to Penzance following the promenade. Don't forget to visit the café for coffee, cake and sea views and a shop chock-full of artisanal treasures (newlynartgallery.co.uk).
Pot Buoys Gallery, St Agnes, Cornwall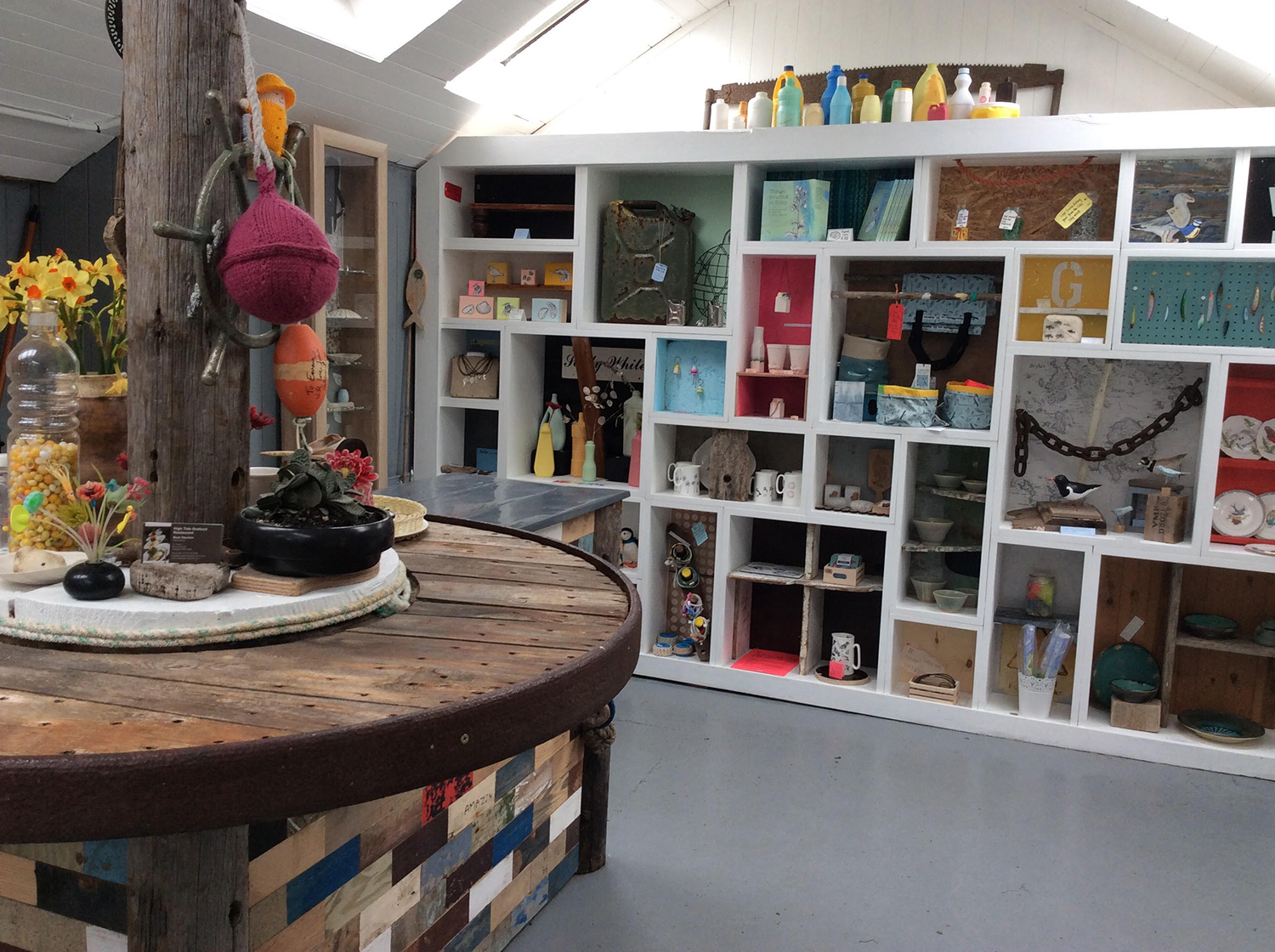 Eco-artist Emma Eberlein, based on the tiny island of St Agnes, has spent years breathing new life into broken buckets, spades, frisbies and bottle tops which she crafts into bright, chunky jewellery. Her latest venture – Pot Buoys Gallery – spreads the love to the community resulting in a treasure trove of paintings, ceramics, textiles and gifts made by local artists and craftspeople. If you're dropping in, grab yourself one of Emma's handmade 'beach booty bags' which are made using washed up plastics (potbuoysgallery.co.uk).
INDEPENDENT ART GALLERIES IN DEVON
45 Southside, Plymouth, Devon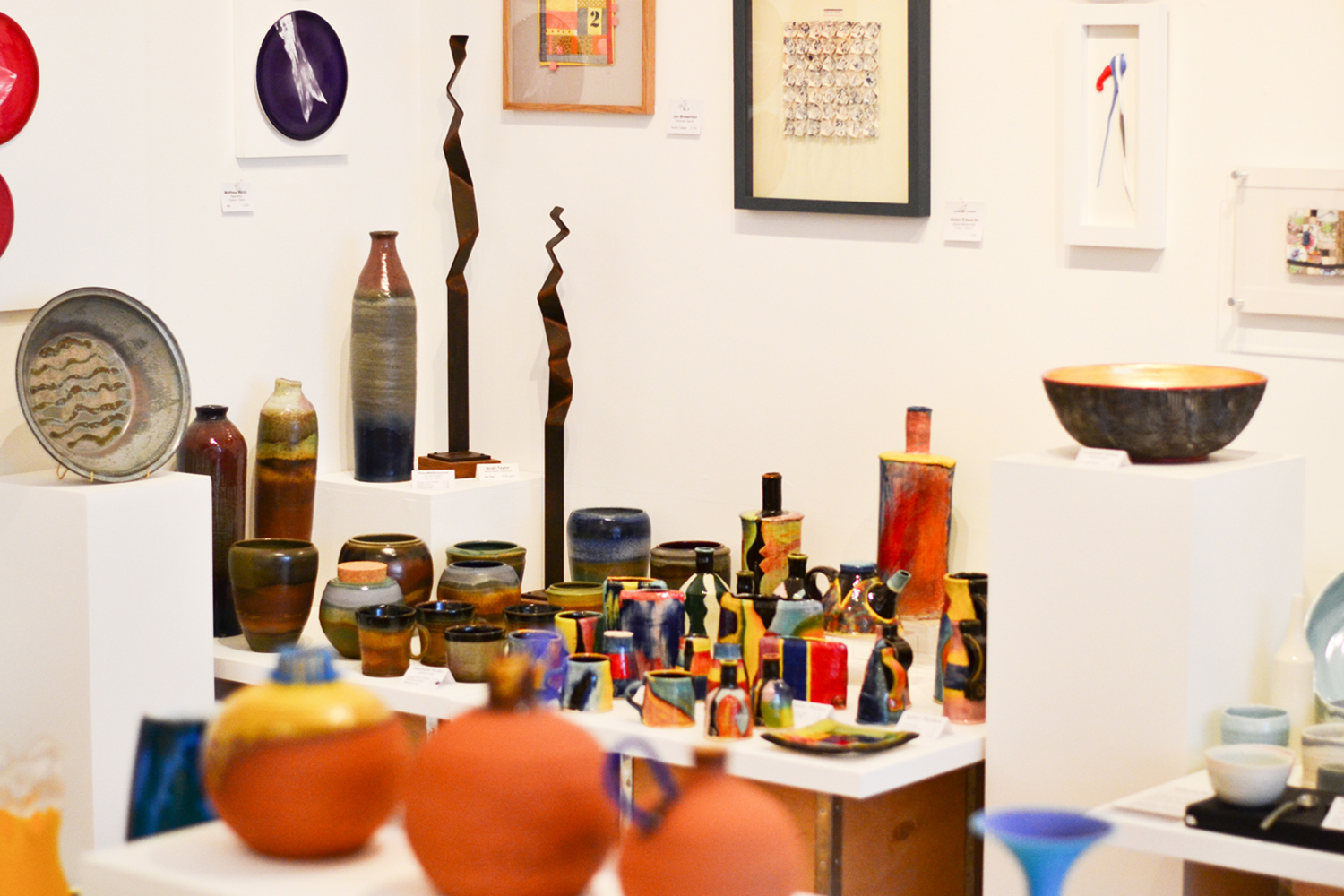 Wondering where might you find a musical tin of felt sardines, a ceramic tile-framed picture of embroidered mussels worked with clay or a draughts board made entirely from glass? Nestled in the heart of Plymouth's Barbican, contemporary gallery 45 Southside is a shop window, quite literally, into the work of Devon and Cornwall's finest designers-makers – from ceramicists and glasswork artists to painters, woodworkers and textile artists, plus a rich programme of rotating exhibitions (45southside.co.uk).
INDEPENDENT ART GALLERIES IN KENT
Fishslab Gallery, Whitsable, Kent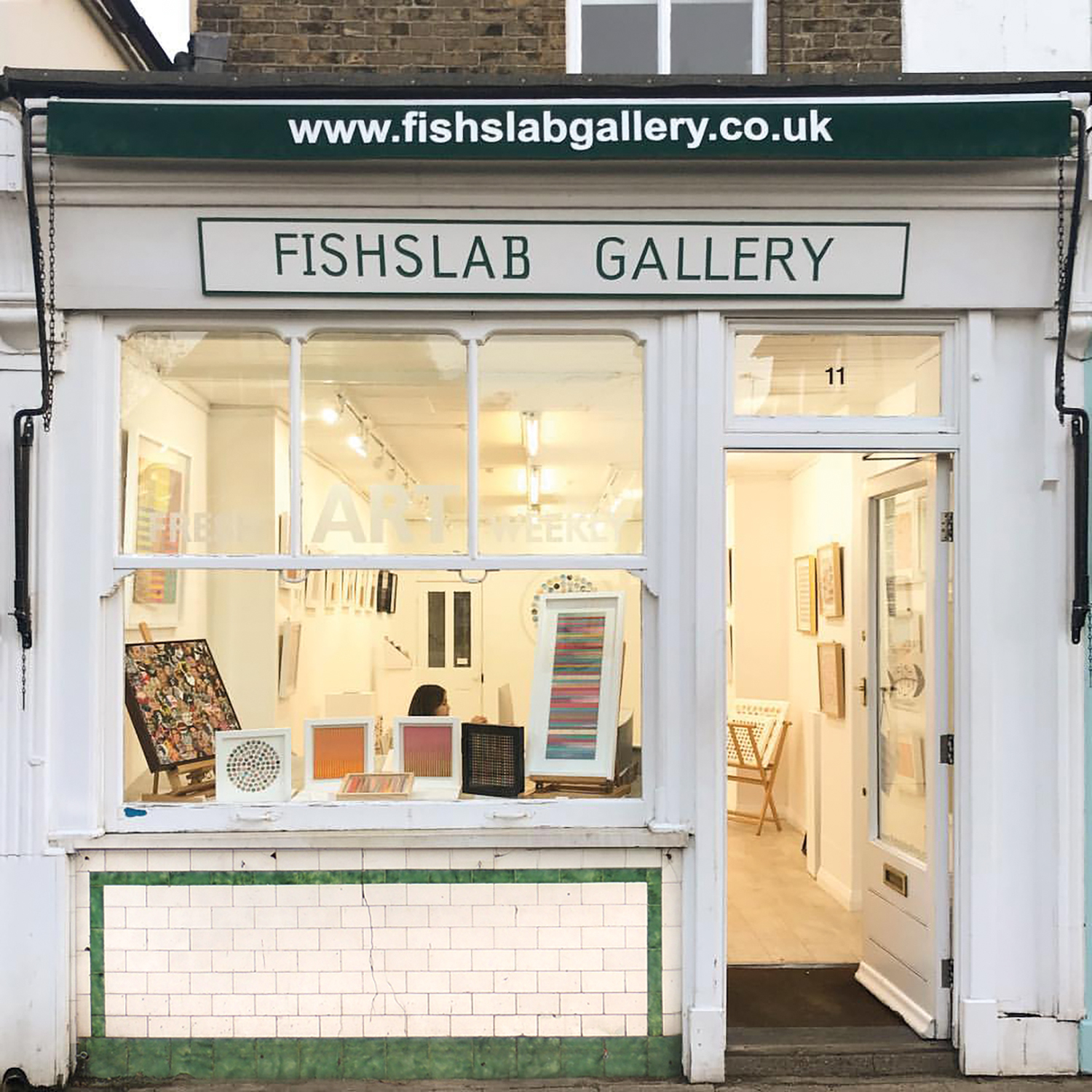 Formerly serving as the local fishmongers, Fishlab Gallery on Whistable's bustling Oxford Street was founded by artists who were seeking an exciting platform where established and emerging artists could show their work. Run by volunteers, the non-for-profit community enterprise exhibits shows on a weekly basis. The space may be small but it packs a big punch; from photography and painting to sculpture and textiles, this is a seaside community at its most fresh and innovative – no surprise wall spaces in 2020 were snapped up like hot cakes (fishslabgallery.co.uk).
INDEPENDENT ART GALLERIES IN NORFOLK
The Yare Gallery, Great Yarmouth, Norfolk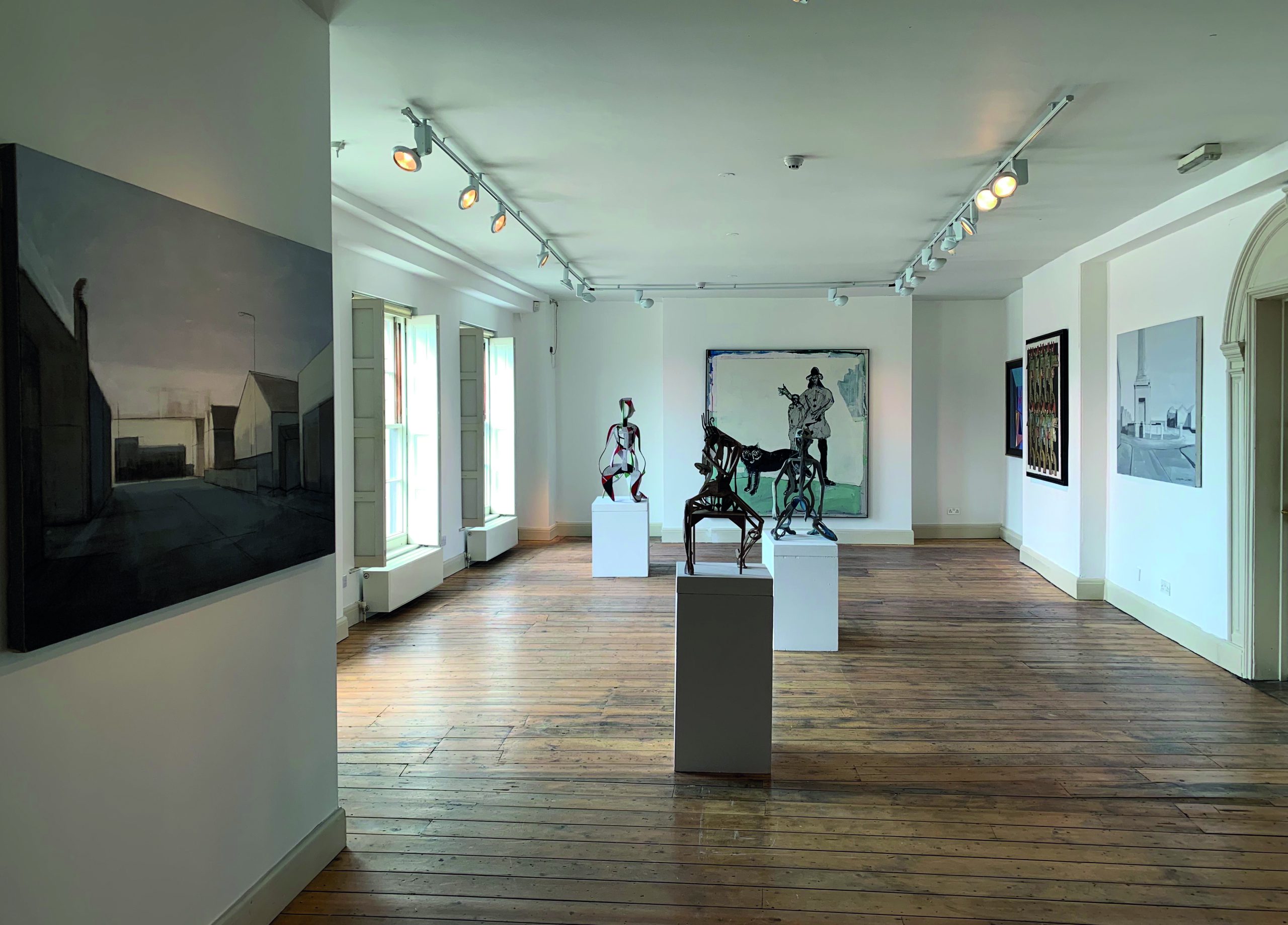 Housed in a Grade II listed 17th-century merchant's house in the heart of Great Yarmouth's historic South Quay, The Yare Gallery is a brand new cultural space where natural light from Norfolk's big skies floods three floors of exhibition rooms celebrating local and international art (yare.org).
INDEPENDENT ART GALLERIES IN NORTHUMBERLAND
The Old School Gallery, Alnmouth, Northumberland


Based just minutes from Alnmouth beach, this button-cute gallery and coffee shop is the type of place you'll be telling everyone about when you get home. Its characterful old school exterior houses an exquisite collection of art featuring original paintings, prints and 'Artwork under £200', much of which is informed by the wild North Sea and available to buy online. If you want to make a stay of it, hunker down in one of the gallery's wooden camping huts sited on St Oswald's Way coastal path. You'll be glad you did (theoldschoolgallery.co.uk).
INDEPENDENT ART GALLERIES IN SUSSEX
The Little Art Gallery, West Wittering, West Sussex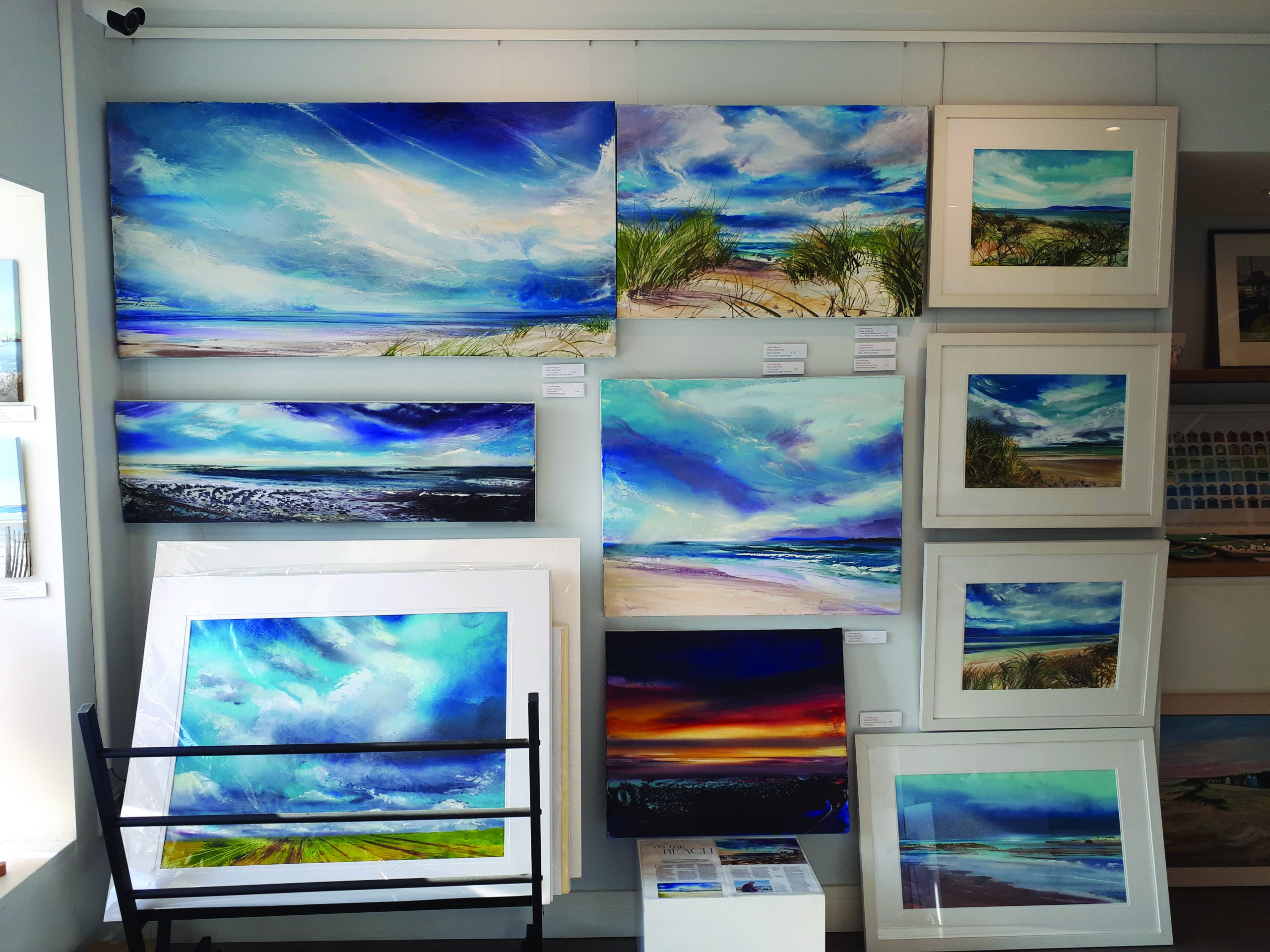 This small yet perfectly curated gallery is making a big splash on the national arts scene. The work of local artists and makers covers a full spectrum of paintings, printmaking, jewellery, ceramics and textiles, including exquisite stained glass columns, fish, boats and lollipops from Karen Ongley-Snook who, together with multi-media artist Linda Foskett, set up the gallery space in March 2017. To buy pieces online and keep up to date with forthcoming exhibitions, visit thelittleartgallery.online.
INDEPENDENT ART GALLERIES IN WALES
Blackbird Ceramics, Pembrokeshire, Wales


Aged 50, Richard Prentice knew he'd reached a 'now or never' moment to try and achieve a lifelong dream of becoming a ceramicist. His tiny gallery, a beautifully restored formed 19th-century chemist sited in Saundersfoot, is proof that dreams can come true. His exquisite handmade collection includes Sea Globes, finely crafted spherical domes made from earthenware that are fired many times for a unique, abstract glaze reflective of the surrounds on the Pembrokeshire coastal path; fine bone china lidded sea urns which take inspiration from ancient spice jars complete with sea anemone-styled fronds; characterful, hand-painted tulip vases made from stoneware clay and a select line of functional ware including delicate dipping bowls and espresso cups. Find out more at blackbirdceramics.co.uk
Sea & Slate, Ceredigion, Wales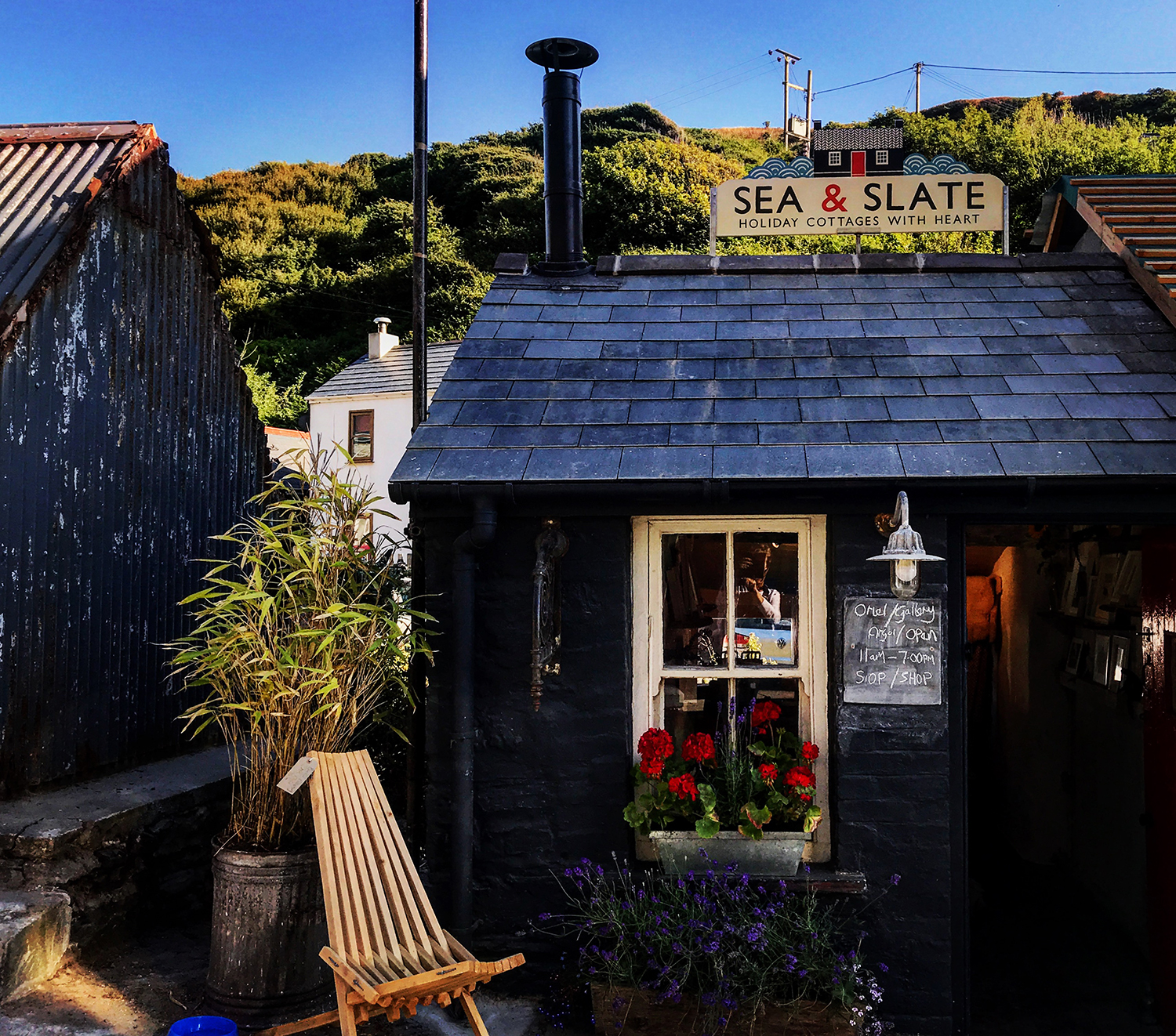 Photo by Spot Scott
Based in an old converted fisherman's netting shed just a stone's throw from Llangrannog beach, community-led gallery Sea & Slate is a mini emporium of Welsh arts, crafts and homewares. From Welsh blanket teddy bears and seascape paintings to sea glass jewellery, hand-carved walking sticks and wooden spoons, the space celebrates the work of local makers. Happily, there's a curated edit of Welsh wares online, too, along with the chance to browse Sea & Slate's collection of charming holiday cottages, many based by the sea (seaandslate.co.uk).
INDEPENDENT ART GALLERIES IN YORKSHIRE
Staithes Gallery, Staithes, North Yorkshire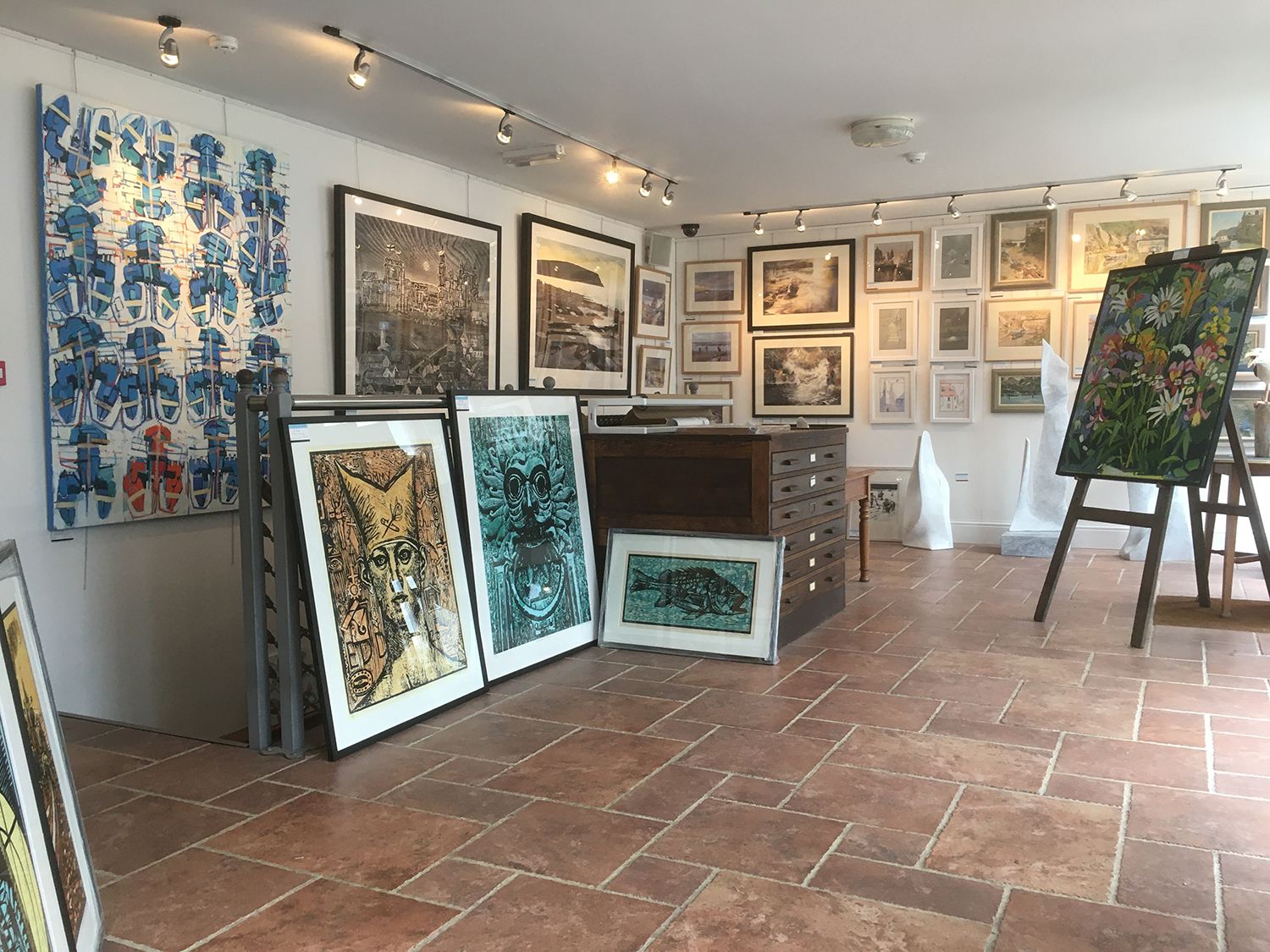 Over 100 years since bohemian art colony The Staithes Group rooted themselves in this seaside village, artists continue to flock to the cobbled streets for inspiration – and Staithes Gallery is where their legacy lives on. Alongside three floors of contemporary artwork, photography and sculpture, plus regular exhibitions, the space is home to the Staithes Art School where you can take plein air painting weekends in the footsteps of the greats and hunker down in the same cruck cottage as artists Laura and Harold Knight who painted under the ship's timber beams in the early 1900s (staithesgallery.co.uk)
For more work inspired by the sea, head to our Arts and Crafts section, or subscribe to the magazine