Relax on the beach this summer with your nose in a good book – these coastal titles will whisk you straight to the sea
Words Jessie Johnson
THE CUMBRIA AND LAKE DISTICT COAST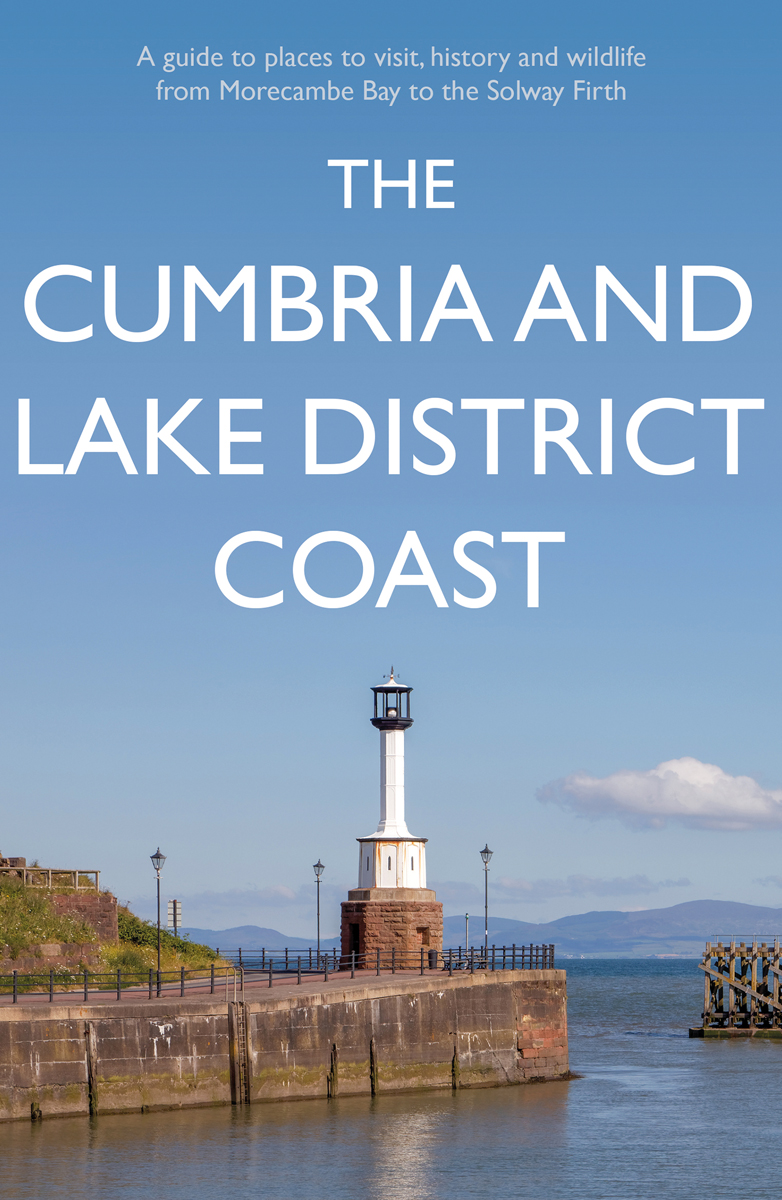 Discover a host of secret seaside haunts along a coastline that stretches from Morecambe Bay to the Solway Firth in Kevin Sene's latest book. A one-time resident of the area and still a regular visitor, Kevin cycled the length of its coast to gain insight into its lesser-known delights, visiting ports, museums, lighthouses and tidal bores along the way. He also guides you through the many nature reserves that dot the shoreline, recommending the best places to see wading birds, seals and ospreys. The Cumbria and Lake District Coast by Keven Sene (£19.99, paperback, Matador).
VOICES FROM THE SHORELINE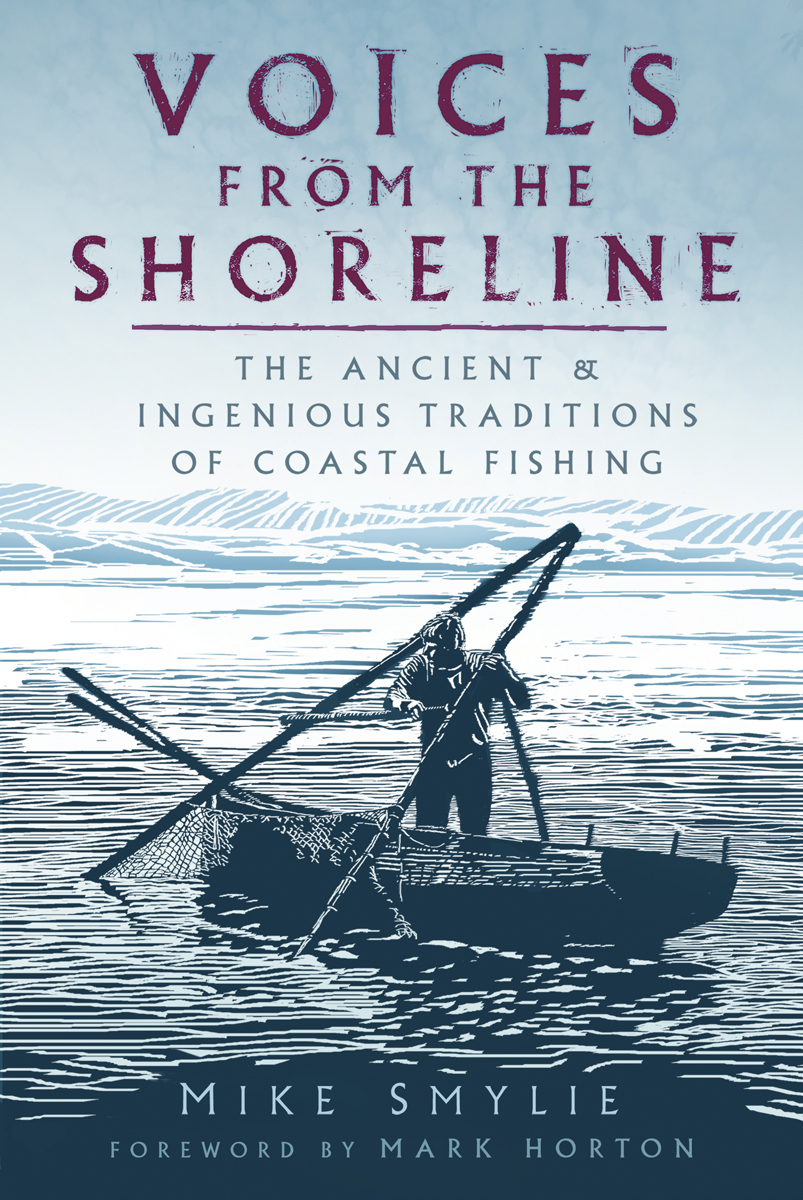 To explore the age-old traditions of coastal fishing, maritime historian Mike Smylie journeyed from North Devon through Wales and up to the farthermost reaches of Scotland. On the way he interviewed many working and retired fisherman, gaining insight into ancient techniques for catching salmon and herring, methods that have been passed down through the generations over many hundreds of years. Lots of these skills – including the ancient practice of haaf-netting – are in danger of dying out, but this book will help the wisdom of the fishermen live on. Voices from the Shoreline by Mike Smylie (£20, paperback, The History Press).
THICKER THAN WATER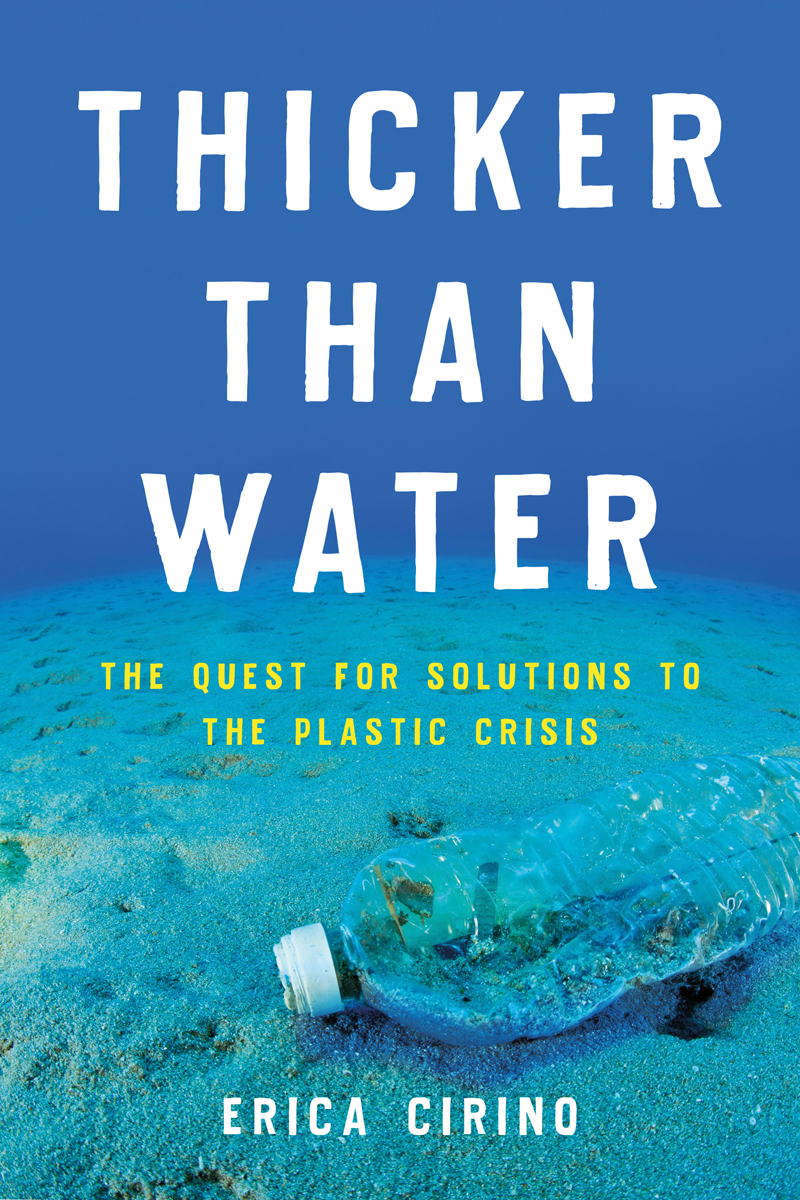 This book will take you on a globe-hopping journey to meet the scientists and activists telling the real story of the plastic crisis. From the deck of a plastic-hunting sailboat to the labs researching the microplastics and the chemicals we ingest, Erica Cirino explores how plastic pollution is threatening wildlife and human health. It's an eloquent call to arms because we can only fix the problem if we know its full scope and then completely turn our backs on the throwaway culture. Thicker Than Water: The Quest for Solutions to the Plastic Crisis (£20.99, hardback, Island Press).
SALMON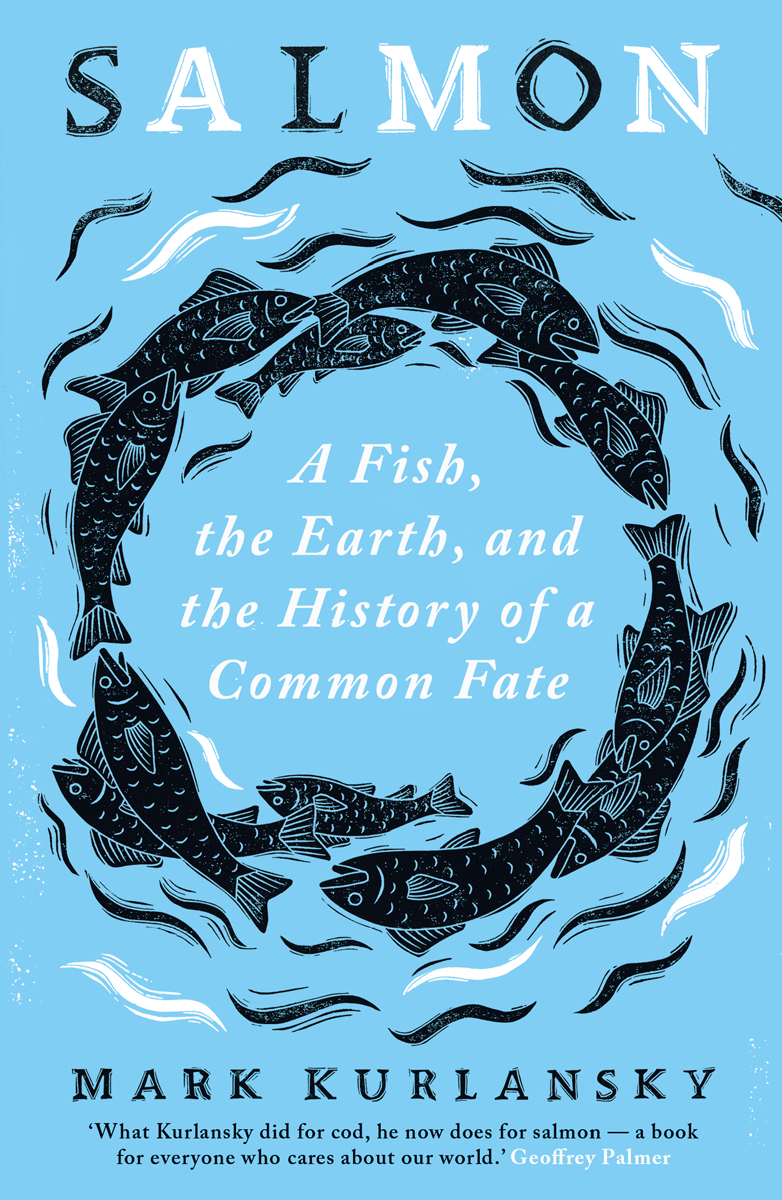 Salmon act as a barometer for the health of our planet and have suffered terribly because mankind has exploited the species for his own gains. Fisherman and author Mark Kurlansky takes us on a journey from the 16th century to the present day, encompassing history, politics and biology, and visiting hatcheries and fisheries to investigate the fascinating yet harrowing life cycle of this iconic species. The message is clear: if we can save the salmon, we can save the world. Salmon – A Fish, the Earth, and the History of a common Fate (£10.99, paperback, Oneworld).
WILD WATERS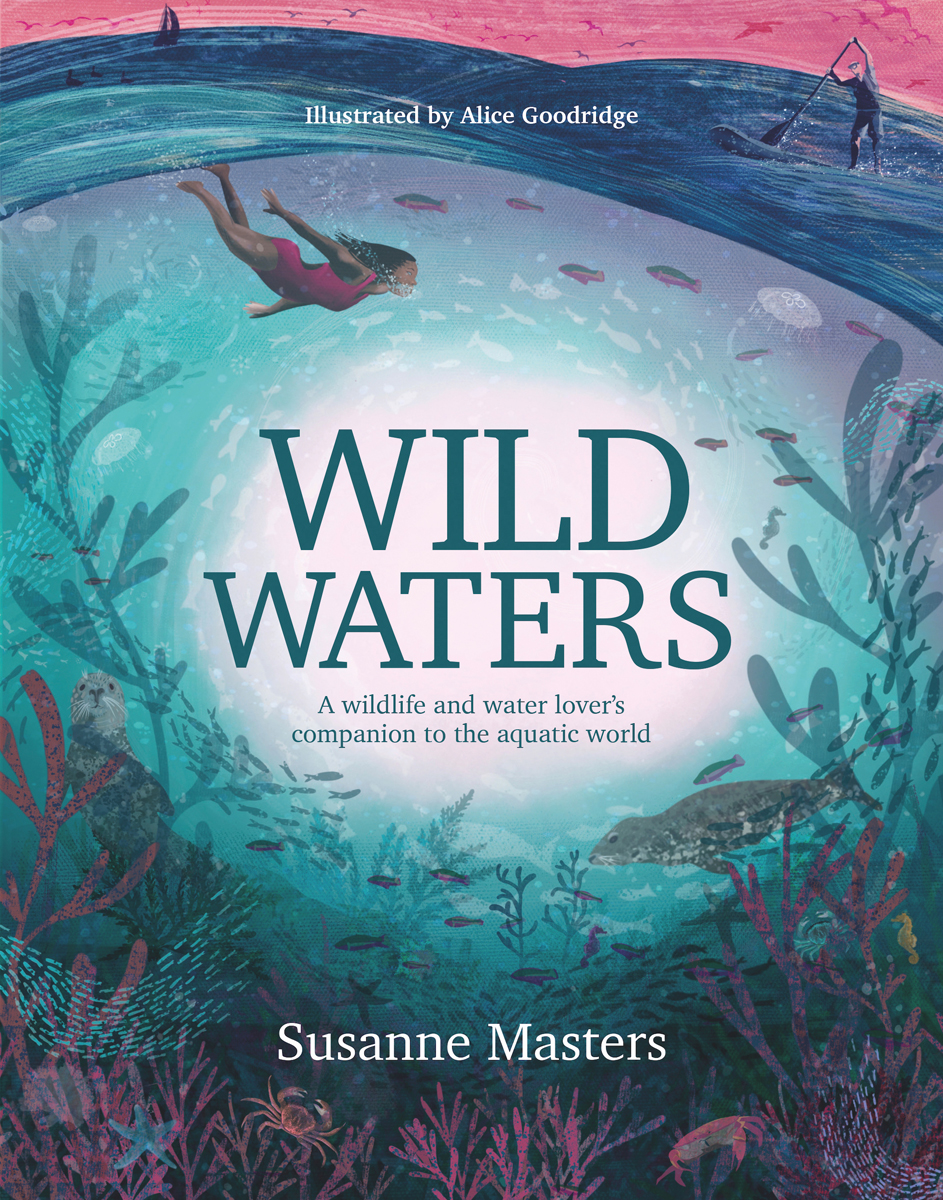 This book is a celebration of the wildlife that can be found in and around our waterways, from oceans and rivers to rockpools and ponds. Written by plant scientist and cold-water swimmer Susanne Masters, who has explored the coast of England, Wales and Scotland in a campervan, it reveals how aquatic life enriches and interacts with human existence. A great book for swimmers, paddleboarders, dog walkers, families – anyone with a passion for the great outdoors who wants to learn about what lies beneath the surface.
Wild Waters by Susanne Masters (£20, paperback, Vertebrate Publishing).
THE SOUTH WEST COAST PATH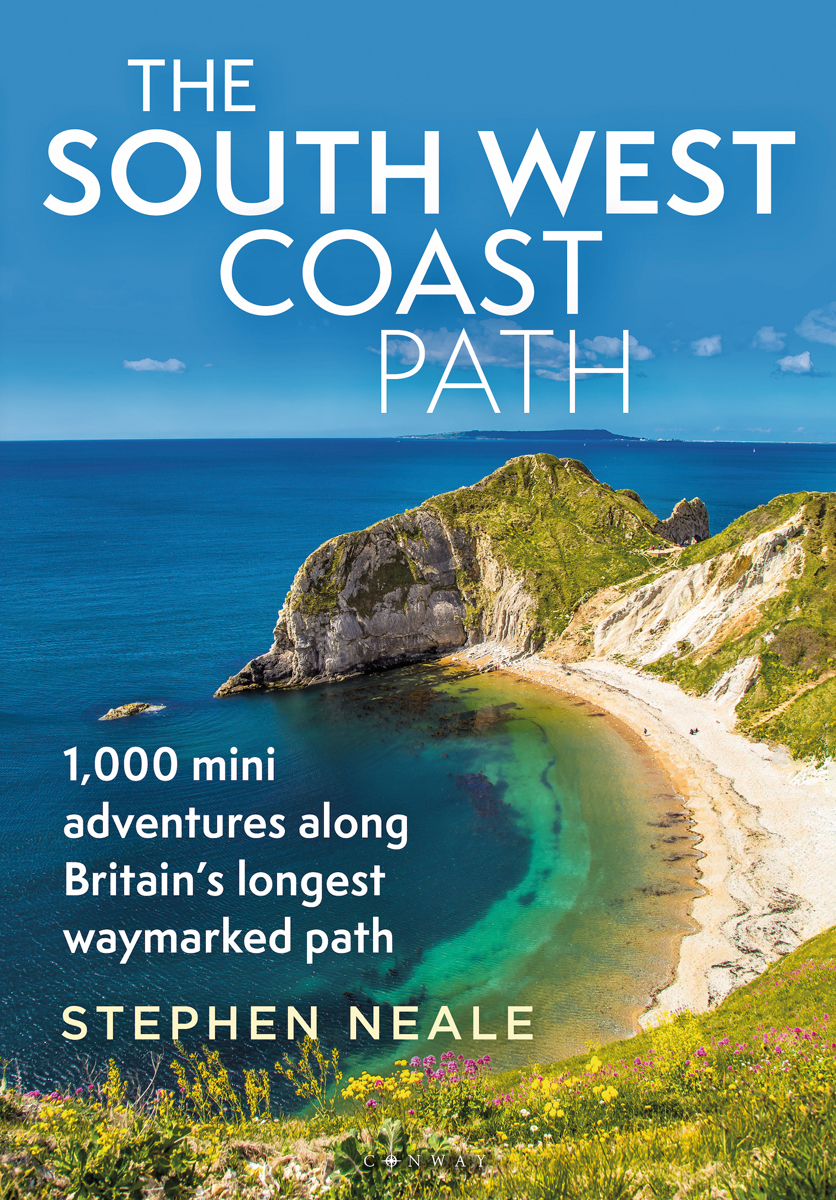 Much more than a standard travel guide to the South West Coast Path, this fascinating book goes the extra mile and highlights 1,000 mini adventures that you can enjoy along the entire 630-mile length of Britain's longest waymarked path. Author Stephen Neale scours the route from Minehead to Poole Harbour, unearthing hidden beaches, foraging spots, secret swims, magical wells and wild woods, all of which will allow you to connect more deeply with nature. The South West Coast Path by Stephen Neale (£20, paperback, Bloomsbury)
FAREWELL MR PUFFIN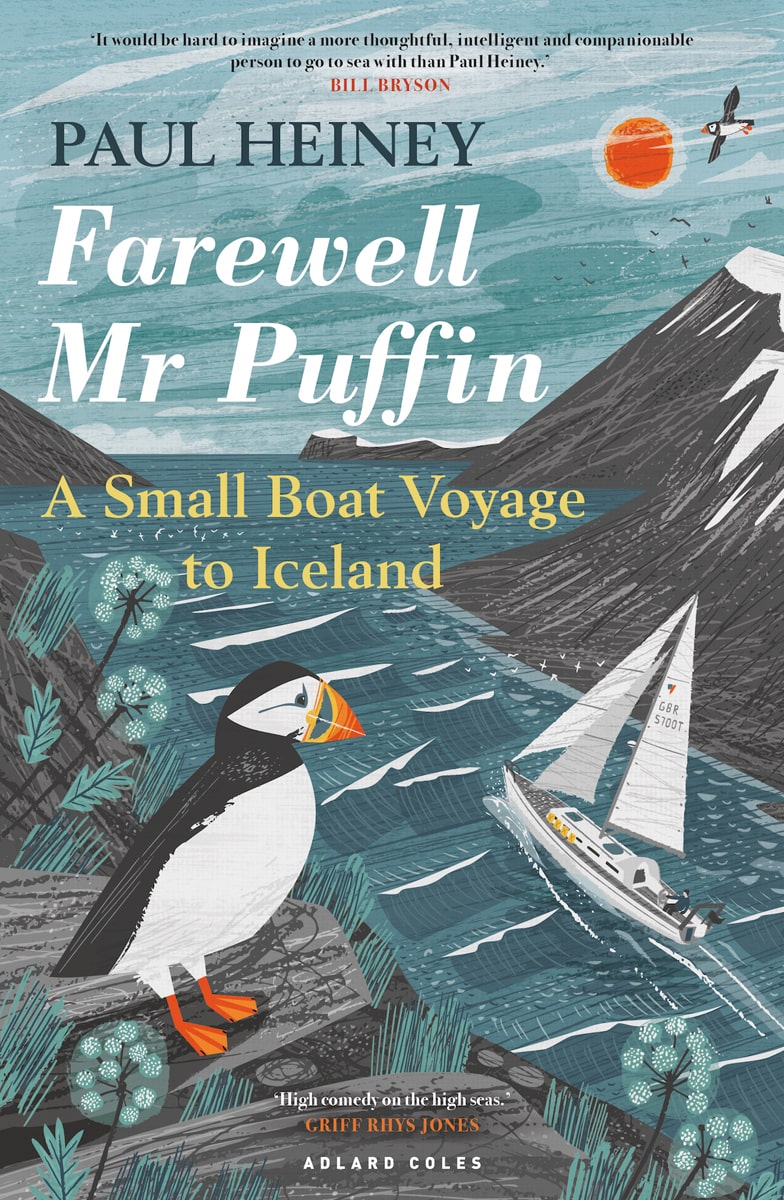 Writer and broadcaster Paul Heiney is setting sail for Iceland, in the current of a lifetime's adventuring at sea, and he's holding out for one, life-affirming sighting: to see a puffin in its natural habitat. Yet, from the Farne Islands to Iceland via puffin 'hotspots' such as Orkney, not a puffin does he glimpse. His book, infused with humour, anecdotes and stacks of maritime history, is a travel writer's love letter to one of the world's most beloved seabirds together with observations of the simplest pleasures to be found at sea. Farewell Mr Puffin: A small boat voyage to Iceland by Paul Heiney (£12.99, paperback, Adlard Coles).
FRINGED WITH MUD AND PEARLS: AN ENGLISH ISLAND ODYSSEY
'England is surrounded by a fringe of mud and pearls – tidal flats and marshes, holiday parks and petrochemical works, jagged cliffs and silver beaches,' writes author Ian Crofton in the preface to his latest book about the sheer variety, scale and magnificence of the pieces of land hugging and separating from England's edges. Journeying from Lindisfarne to the Isles of Scilly via Canvey, Wallasea, the Isle of Wight and more, Ian's evocative prose seem all the more vital in light of a near death experience he experienced in 2015 when, one year into his island research, he suffered a major brain injury whilst rock climbing. A long road to recovery gradually saw a return to climbing on Lundy in Devon and the completion of a fascinating study about what it means to exist on the fringes. Fringed with Mud and Pearls: An English Island Odyssey by Ian Crofton (£20, hardback, Birlinn). Buy now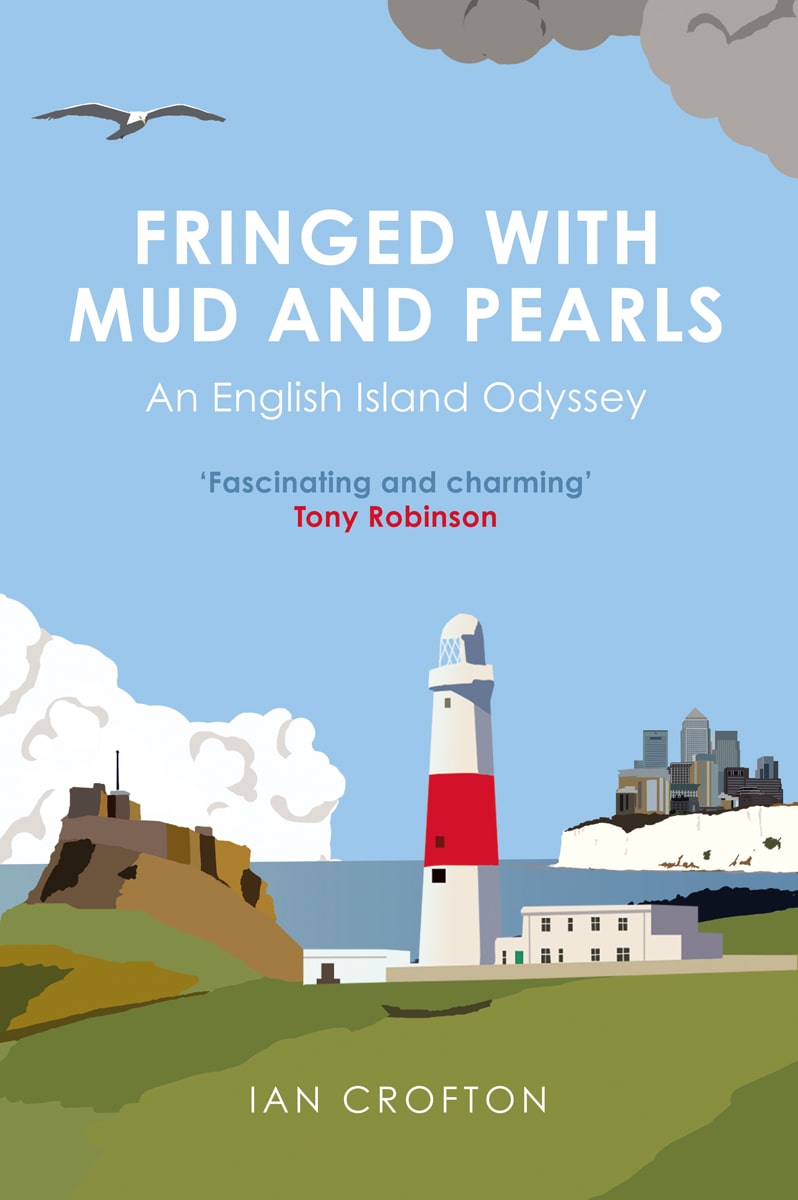 SEA FEVER
Fancy sharpening your maritime know-how and growing some proper sea legs? Sea Fever is a salty compendium packed with practical advice, curios and esoteric seaside lore covering everything from crabbing and how to right a capsized boat to tips on how to gut a fish, escape from quicksand, tie a half-hitch and recover from seasickness. Add recipes, daring tales at sea, myth and legends and a sprinkle of sea-faring trivia and you'll be itching to get on the waves. Sea Fever by Meg and Christopher Clothier (£16.99, hardback, Profile Books Ltd). Buy now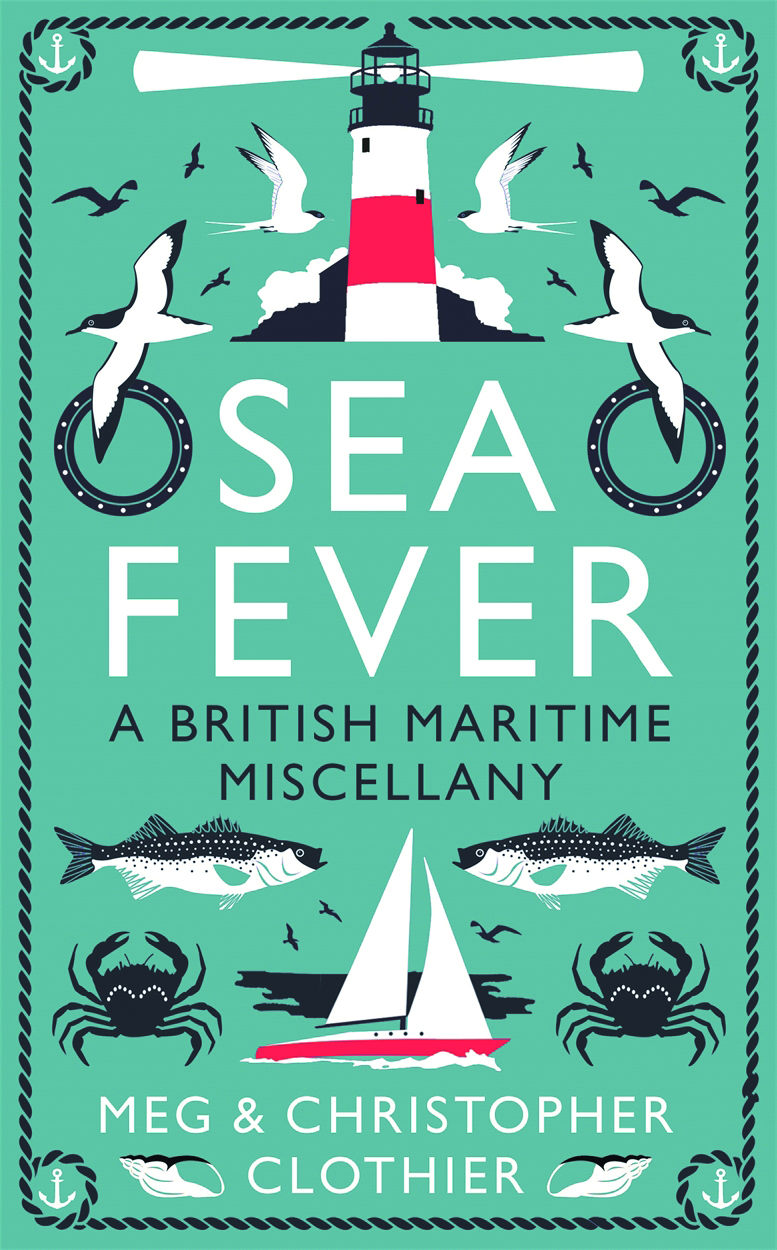 THE DEEP BLUE
While there's much fun to be had building sand forts and paddling in the sea this summer, The Deep Blue is a wonderful chance for children to learn of the wonders that lie beneath. Beautiful illustrations and a descriptive narration reveal curious, watery landscapes in technicolour. Joining the armies of urchins marching across the seabed and stinging swarms of jellyfish as they 'swoosh through the black water like strange glowing aliens', we hear tales of marine meadows, underwater forests, deep water chimneys, and the desperate plight of a plastic ocean. A gentle, lyrical introduction to the sea's mighty depths for budding marine biologists aged 5-7. The Deep Blue by Charlotte Guillain, illustrations by Lou Baker Smith (£12.99, hardback, QED Publishing). Buy now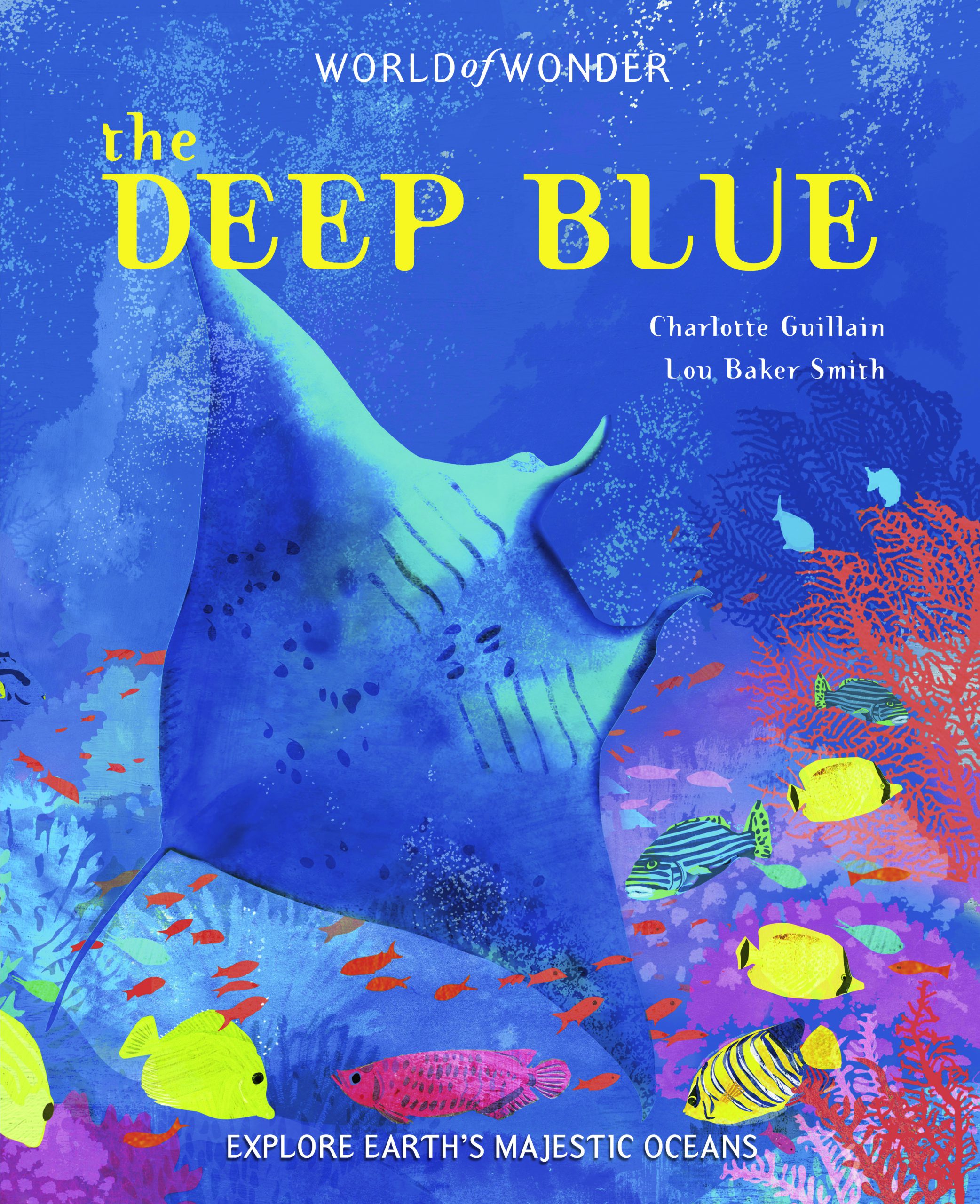 THE SECRET WORLD OF WEATHER
Checking our phones for tomorrow's weather forecast has become an everyday part of life, but what if we could learn how to read the skies, clouds and waves for ourselves? Nature expert and writer Tristan Dooley's latest book might help. From ways to read coastline winds and microclimates and how to predict when coastal fog will clear to understanding where the breeze will come from when you're sailing out at sea, Tristan helps us to become more in tune with the secret world of weather that surrounds us and teaches us how to become captain, if not of our own ships, then at least our daily ventures in the great outdoors. The Secret World of Weather by Tristan Dooley (£20, hardback, Sceptre). Buy now

SAILOR SONG: THE SHANTIES AND BALLADS OF THE HIGH SEAS
'Sally Brown', 'Hanging Johnny' and 'Rueben Ranzo': their stories float on the stormy winds of time as shanties and ballads, traditionally sung by seafarers as a way to cheer and unite crew bound for long, arduous sea voyages. Today, as the ancient shanty's popularity gains pace across social media, Gerry Smyth's 'Sailor Song' – exploring the historical, musical and cultural contexts of the high seas' most beloved songs – couldn't, then, be better timed. Featuring timeless illustrations by Jonny Hannah and simple key notation for anyone wanting to sing along from their armchair, it's a modern day tonic for the ancient blues. Sailor Song: The Shanties and Ballads of the High Seas by Gerry Smyth (£14.99, hardback, British Library Publishing). Buy now

SAIL
After a year when lives across the world have being turned upside down, this picture-led book by illustrator Dorien Browers brings an anchoring message of hope for little ones and their grown-ups everywhere. The gentle yet powerful narrative uses sailing a ship as a metaphor for life: how can we learn to ride the currents of change, dive into unknown waters and open our eyes to the world of wonder about us? Featuring a set of questions at the end that will invite parent-child conversations and encourage readers to explore their own life journeys, the evocative, dream-like imagery will stay with you long after lights out. Sail by Dorien Brouwers (£13, hardback, Little, Brown). Buy now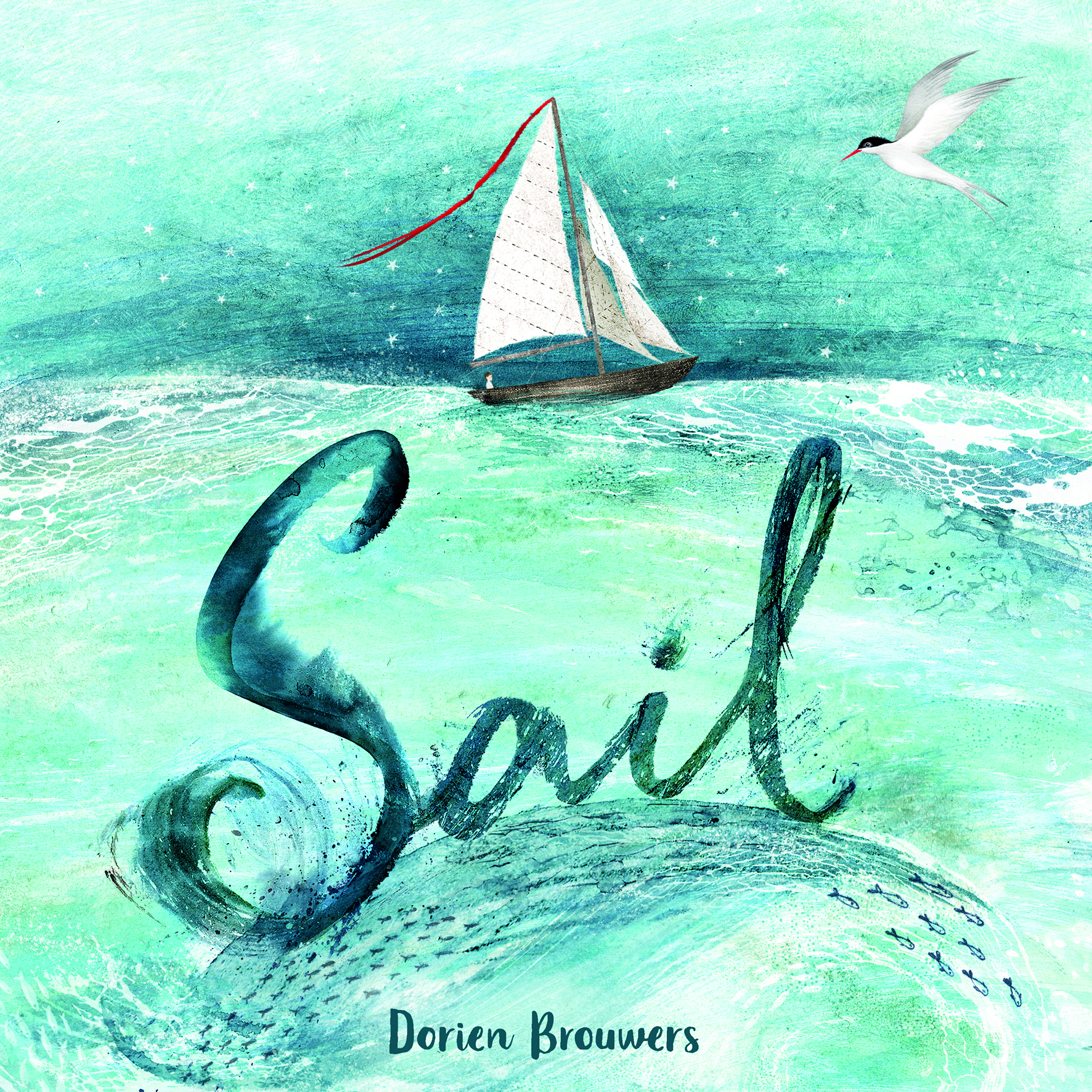 DARK, SALT, CLEAR: LIFE IN A CORNISH FISHING TOWN
When Lamorna Ash leaves London for the coast of Cornwall, a place of rose-tinted childhood summer holidays rich in folklore, she finds a different world. Newlyn, a fishing town near Land's End is messier and harder, seemingly not a place that would welcome strangers. Then Lamorna takes a trip out with a crew of local fishermen. Revealing the tension, grit and camaraderie of a community defined by the sea, she learns to gut fish and weather storms, confronting the looming shadows of globalisation head on with a raw, poetic sensitivity. Dark, Salt, Clear: Life in a Cornish Fishing Town by Lamorna Ash (hardback, £16.99, Bloomsbury). Buy now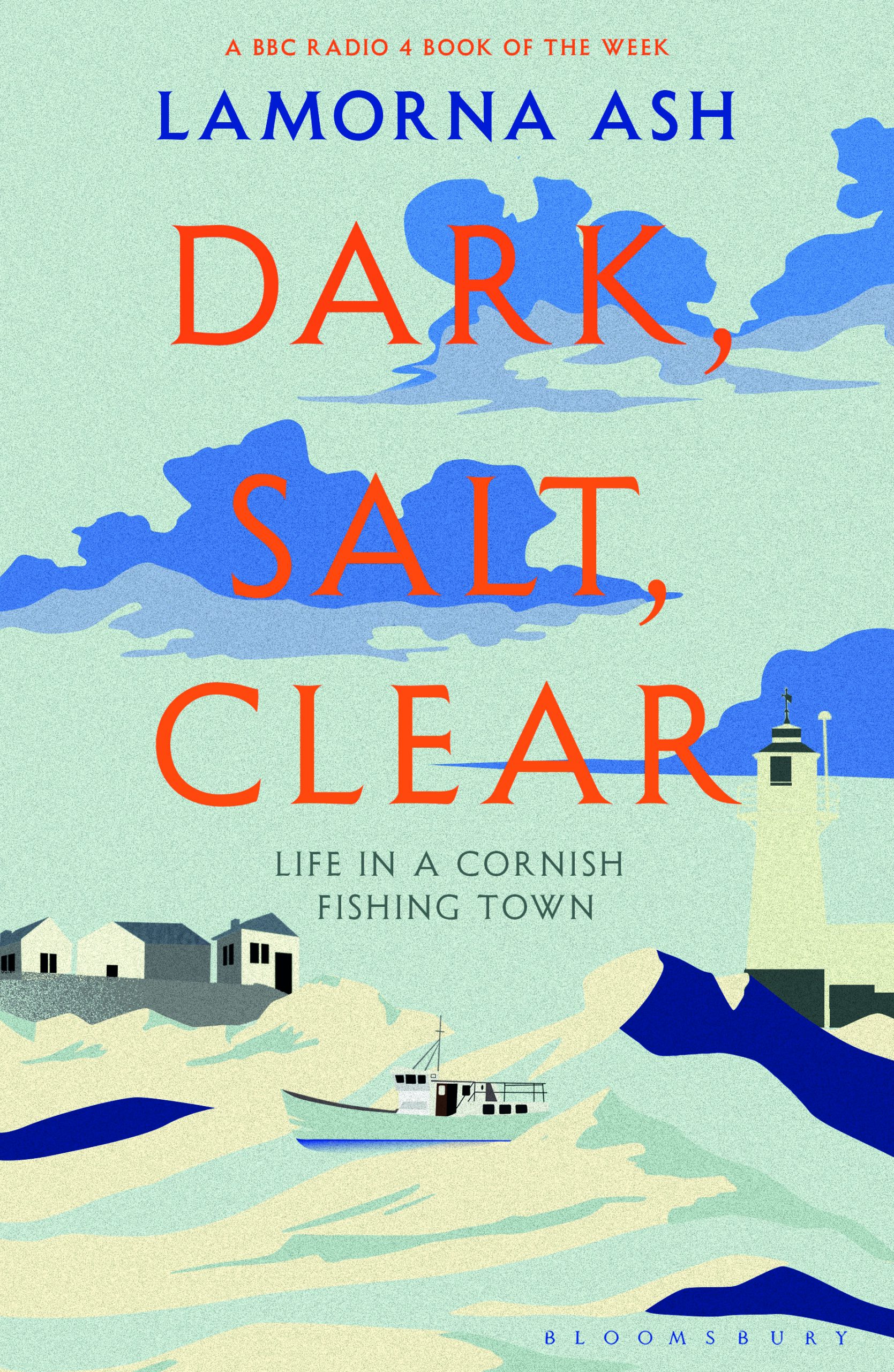 FISH
Meet Finn the fisherman and his dog, Skip, who keep trawling up piles and piles of rubbish at sea when all they want to catch is a fishy supper. This light-hearted, gentle tale packed with beautiful illustrations follows the duo's adventures as they attempt to put their trash to best use, and fish with full tummies once again. A great way to introduce smaller children to the ways in which they can help play their part in the fight against plastic. Fish, written and illustrated by Brendan Kearney (£6.99, paperback, Dorling Kindsersley). Buy now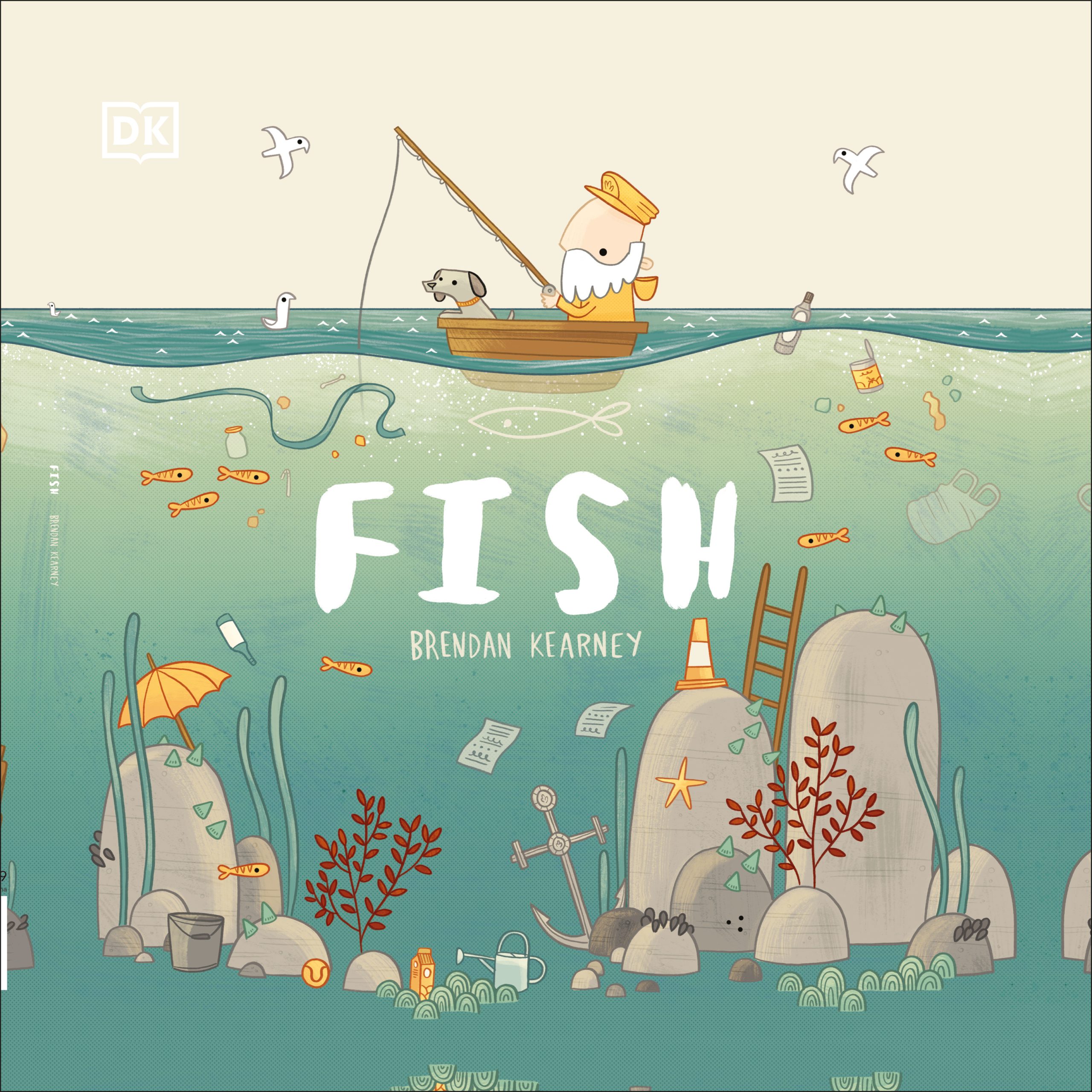 THE BRILLIANT ABYSS
The deep sea, and how we imagine it, explore it and exploit it, is at the crux of the latest book from Helen Scales, a marine biologist and writer who's spent literally hundreds of hours under water in the name of research. In her latest book, Helen explores the historical tension between two types of sea explorers: those buoyed full of curiosity, wonder and reverence and those that dive its depths for profit, taking the reader on a chronological journey through humanity's evolving relationship with our underwater wilderness. Now, as custodians for the next generation, it's our job to save our seas from mining and pollution, before it's finally too late. The Brilliant Abyss: True Tales of Exploring the Deep Sea, Discovering Hidden Life and Selling the Seabed by Helen Scales (£16.99, hardback, Bloomsbury). Buy now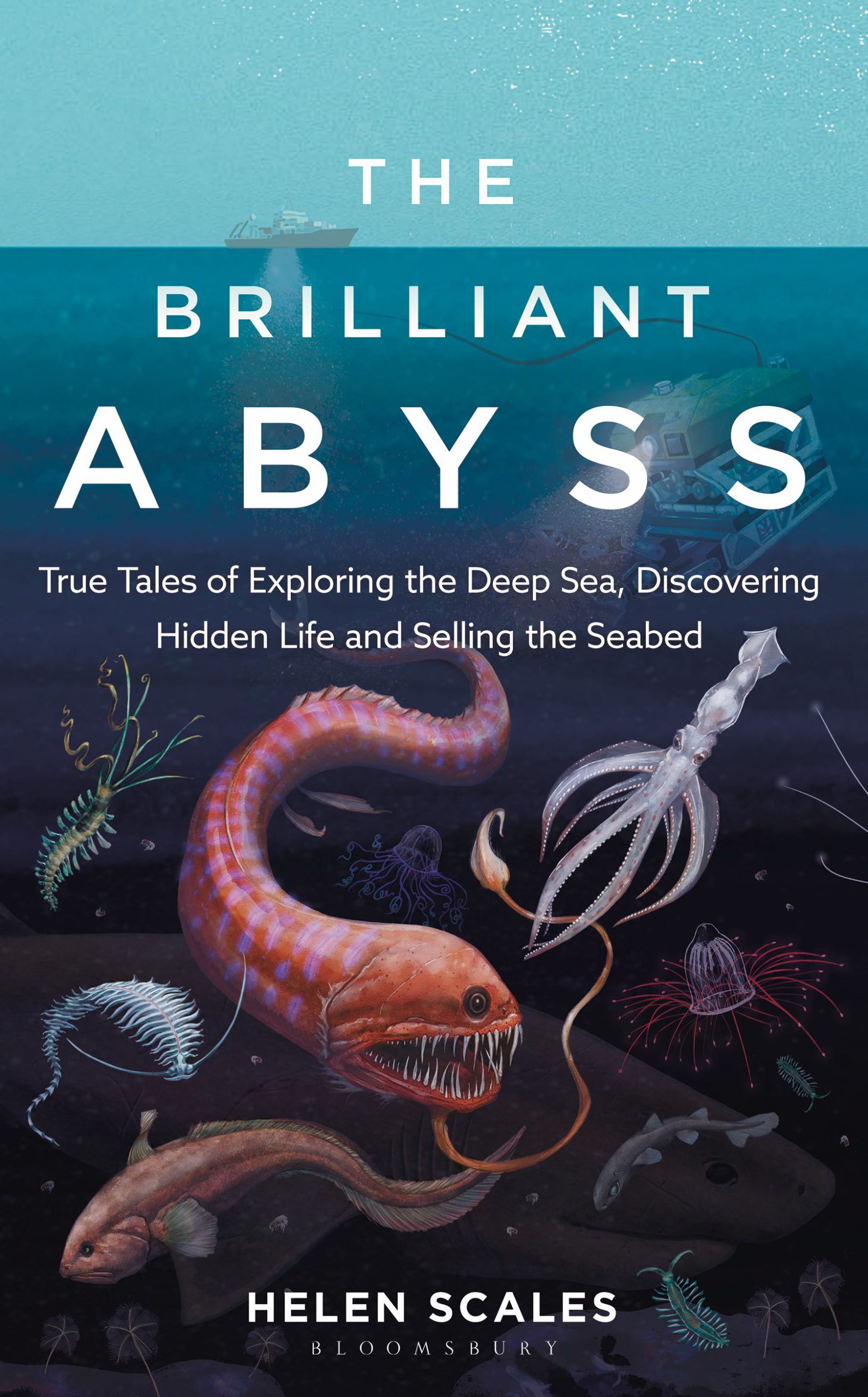 THE NAUTICAL PUZZLE BOOK
Do you know your bridge and bow from your Scuttlebutt and Polliwog? This seafaring puzzle book is the ideal gift for the armchair sailor in your life, packed with over 100 puzzles themed around epic explorers, myths, legends, seafaring traditions and life at sea. Learn to chart world shipping lanes, identify knots and solve all manner of curious questions and mind-boggling maps before quizzing the family over sherry. The Nautical Puzzle Book by The National Maritime Museum and Gareth Moore (£14.99, hardback, Hodder & Stoughton). Buy now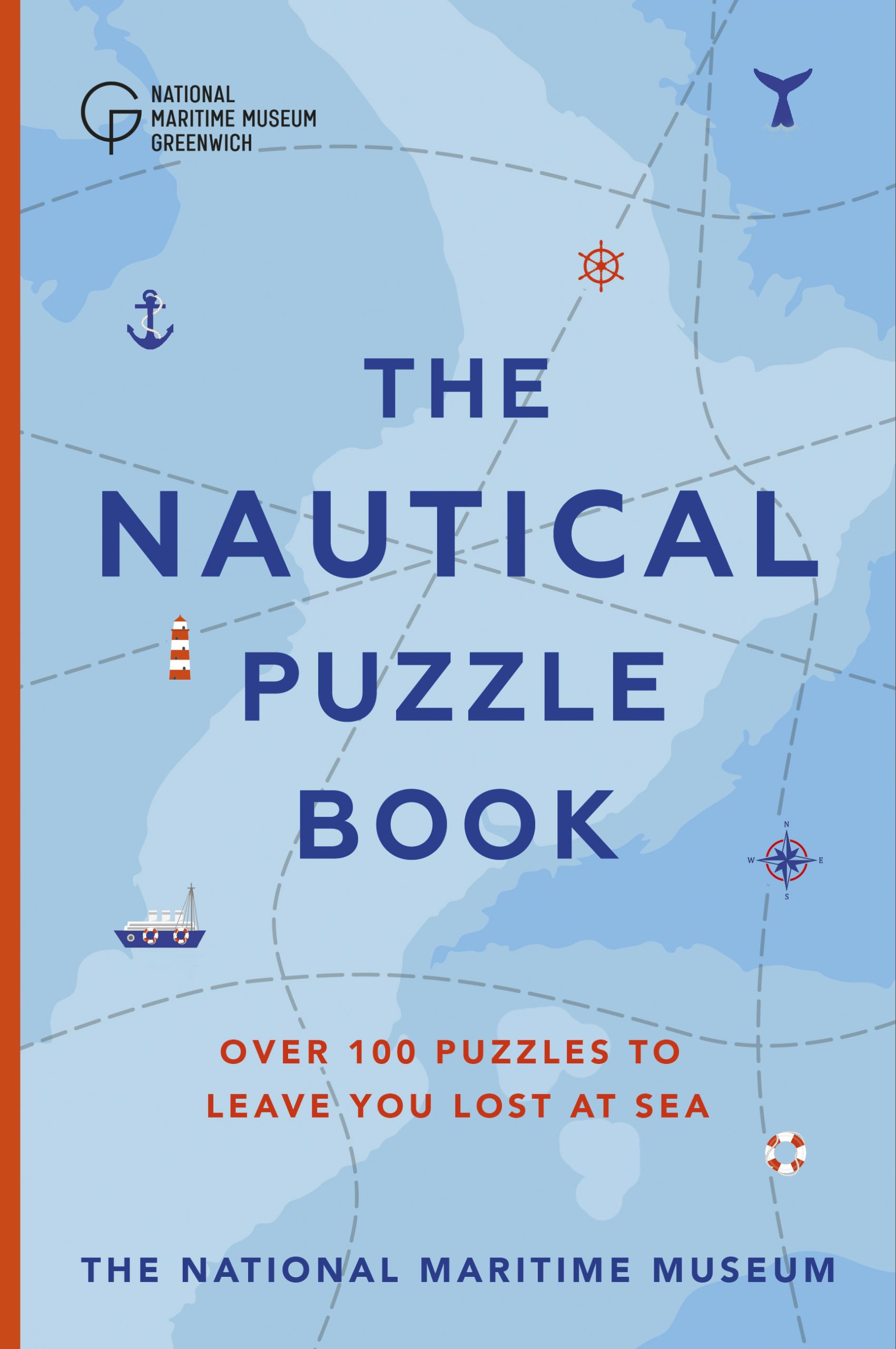 THE EDGE OF THE SEA
As author and marine biologist Rachel Carson (1907–1964) pointed out, 'For no two successive days is the shoreline precisely the same'. It may have been ambitious then, to fit its perennial movements into a book, but in a clever combination of precision and poetry, Rachel explored the art of writing with her third book in a coastal conservation trilogy. This 2015 reprint dives into the complex environment of rocky shores and sandy bays, revealing what life lies beneath the water. It lets her legacy live on in a charming evocation of the natural world. THe Edge of the Sea by Rachel Carson (£14.99, Unicorn Press). Buy now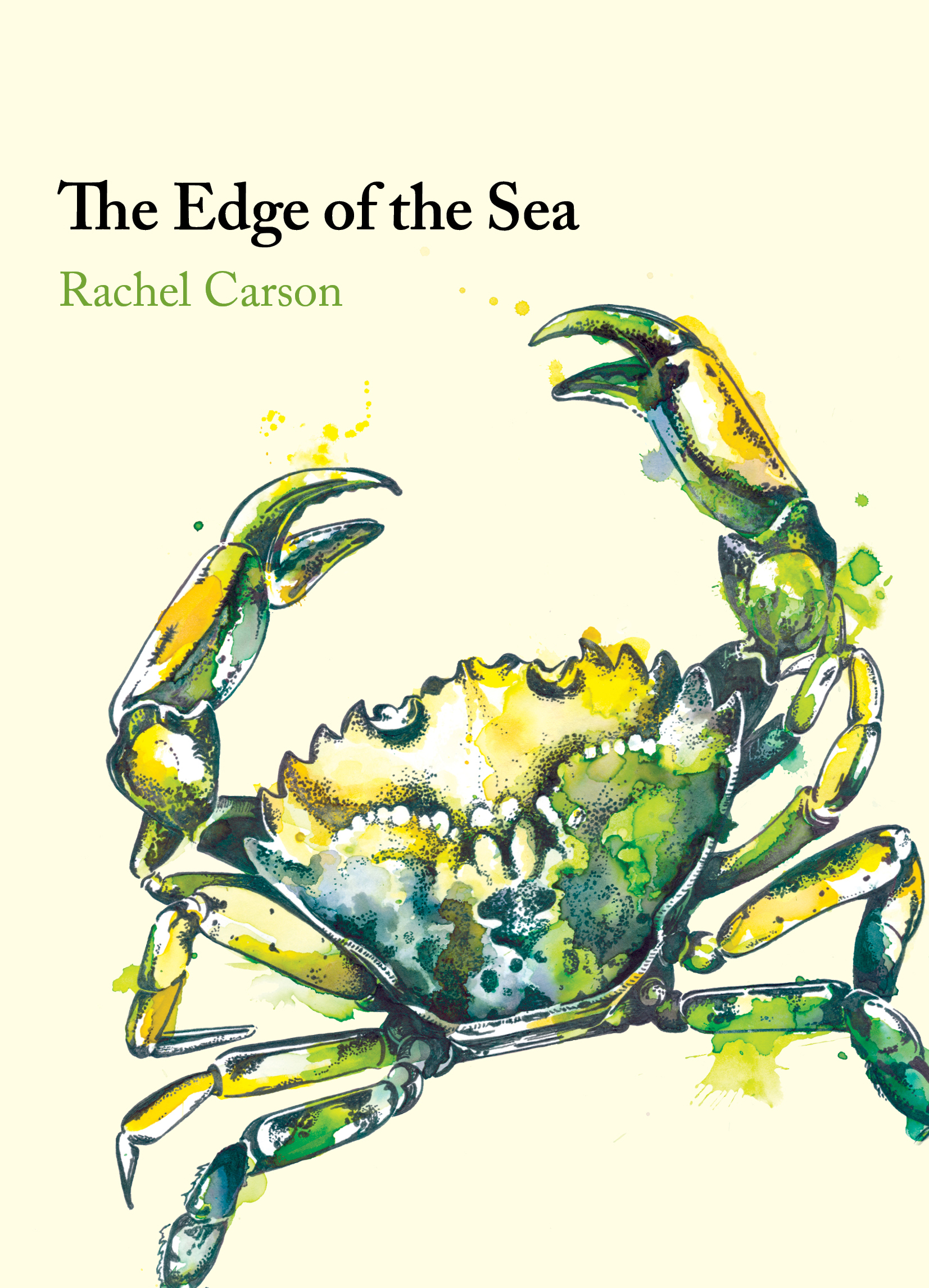 LUNDY, ROCKALL, DOGGER, FAIR ISLE
Islands are often hard to reach and little explored, yet we yearn to learn their secrets. Author Mathew Clayton and illustrator Anthony Atkinson delve into the worlds mainland Britain and Ireland left behind, revealing their multi-layered histories and telling stories of those who first set foot on them. The pair even explore islands of our imagination, such as Utopia and Enid Blyton's Kirrin Island from the Famous Five series. This book teases readers with facts and folklore, leaving you wanting more, or in fact, a visit. Lundy, Rockall, Dogger, Fair Isle: A celebration of the islands round Britain by Mathew Clayton (£9.99, Ebury Press). Buy now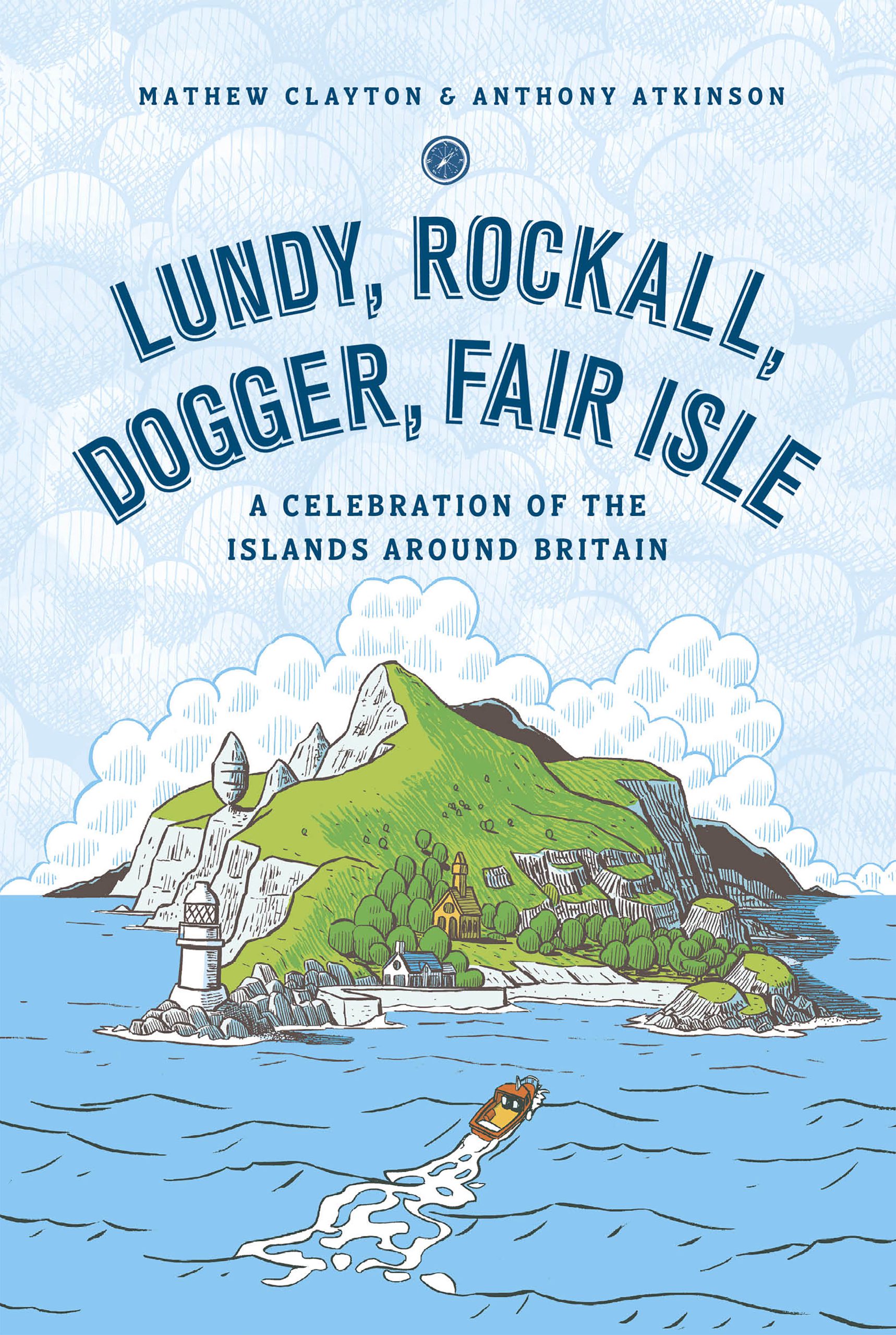 THE SEAHORSE
When it comes to seafood, Mitch Tonks knows the score. His restaurant, The Seahorse, sits at the mouth of the River Dart and is a popular haunt for foodies seeking fresh, locally sourced fish. For his latest project, Mitch collaborated with co-restaurant owner and chef Mat Prowse to produce an elegant book filled with recipes from The Seahorse kitchen. Our favourites include Spaghetti con Sepia (pasta with cuttlefish, sage and ink sauce), and with recipes for antipasti, side dishes, sauces and desserts as well as mains, this food bible has it all. The Seahorse by Mitch Tonks and Mat Prowse (£25, Absolute Press). Buy now

SPIRALS IN TIME
In this illustrated tale, marine biologist Helen Scales explores the fascinating world of molluscs and reveals their complex history. Readers will learn how shells have been exchanged for human lives, inspired advances in engineering and medicine, and created protection, food, and homes for other animals. This captivating read also examines what the future holds for molluscs, and how these ancient, admirable animals might deal with threats of overfishing, polluted seas, and climate change. Spirals in Time: The Secret Life and Curious Afterlife of Seashells by Helen Scales (£16.99, Bloomsbury). Buy now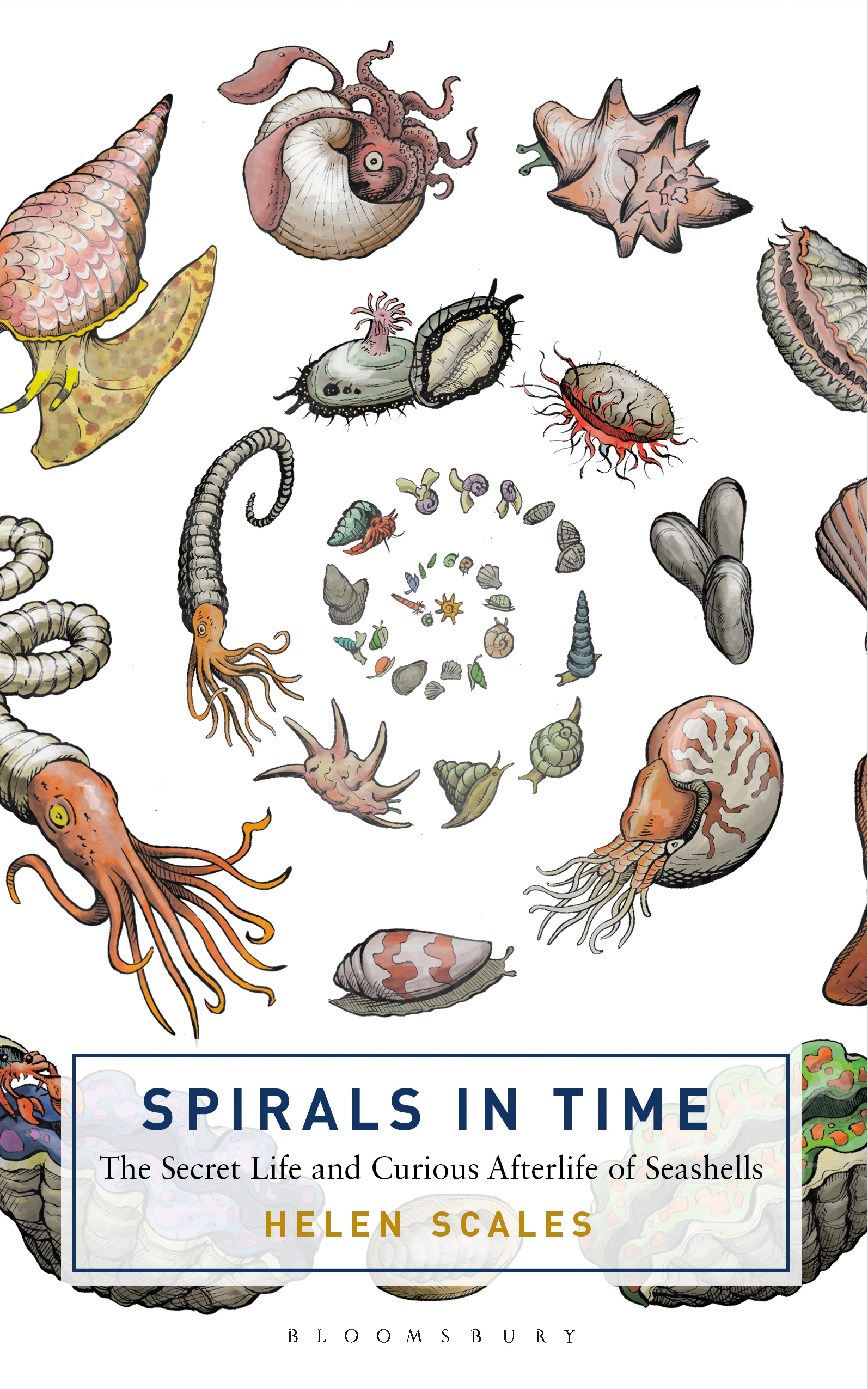 HERRING TALES
Donald S. Murray has been seeking the story of the herring, and after a journey from the western edge of Norway to the east of England and Scotland, he's found it. The author has discovered tales of the herring in art, literature, music, and folklore, revealing what an impact this fish has had on our ancestors' lives. From men butting heads over shoals, to women gutting and salting the harvest, this captivating tale tells how the herring has helped shape our history and our future. Herring Tales: How the Silver Darlings Shaped Human Taste and History by Donald S. Murray (£16.99, Bloomsbury Natural History). Buy now

THE NAKED SHORE OF THE NORTH SEA
In his book The Naked Shore Of the North Sea, author Tom Blass uncovers the history behind this formidable coastline. On his travels he encounters fishermen, artists and bomb-disposal experts, each offering a different view of the North Sea shore. He writes about everything from its shapes and shingle to why its seaside resorts are so esteemed. The Naked Shore of the North Sea by Tom Blass (£20, Bloomsbury Publishing). Buy now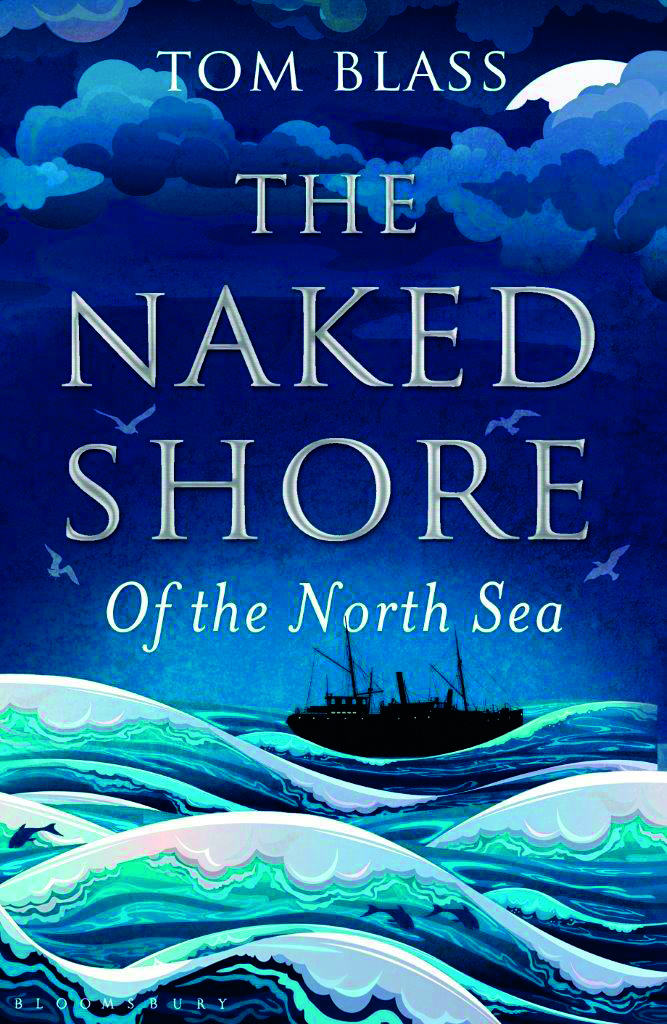 FAVOURITE POEMS OF THE SEA
Get lost in a world beneath the waves with the National Trust's anthology Favourite Poems of the Sea, which contains poetry from some of the nation's most-loved poets. Lewis Carroll's 'Tis the Voice of the Lobster and Rudyard Kipling's Soldier an' Sailor Too sit amongst marine illustrations and heaps of evocative maritime poetry. Favourite Poems of the Sea edited by Howard Watson (£10.00, National Trust Books). Buy now

THE GATHERING TIDE
In her recently published book The Gathering Tide, author Karen Lloyd takes readers on a series of walks that traverse 60 miles of evocative coastline. She explores the stories of the places, people, wildlife and history of Lancashire's Morecambe Bay, re-discovering memories in a moving account. The Gathering Tide: A Journey Around the Edgelands of Morecambe Bay by Karen Lloyd (£12.99, Saraband Press). Buy now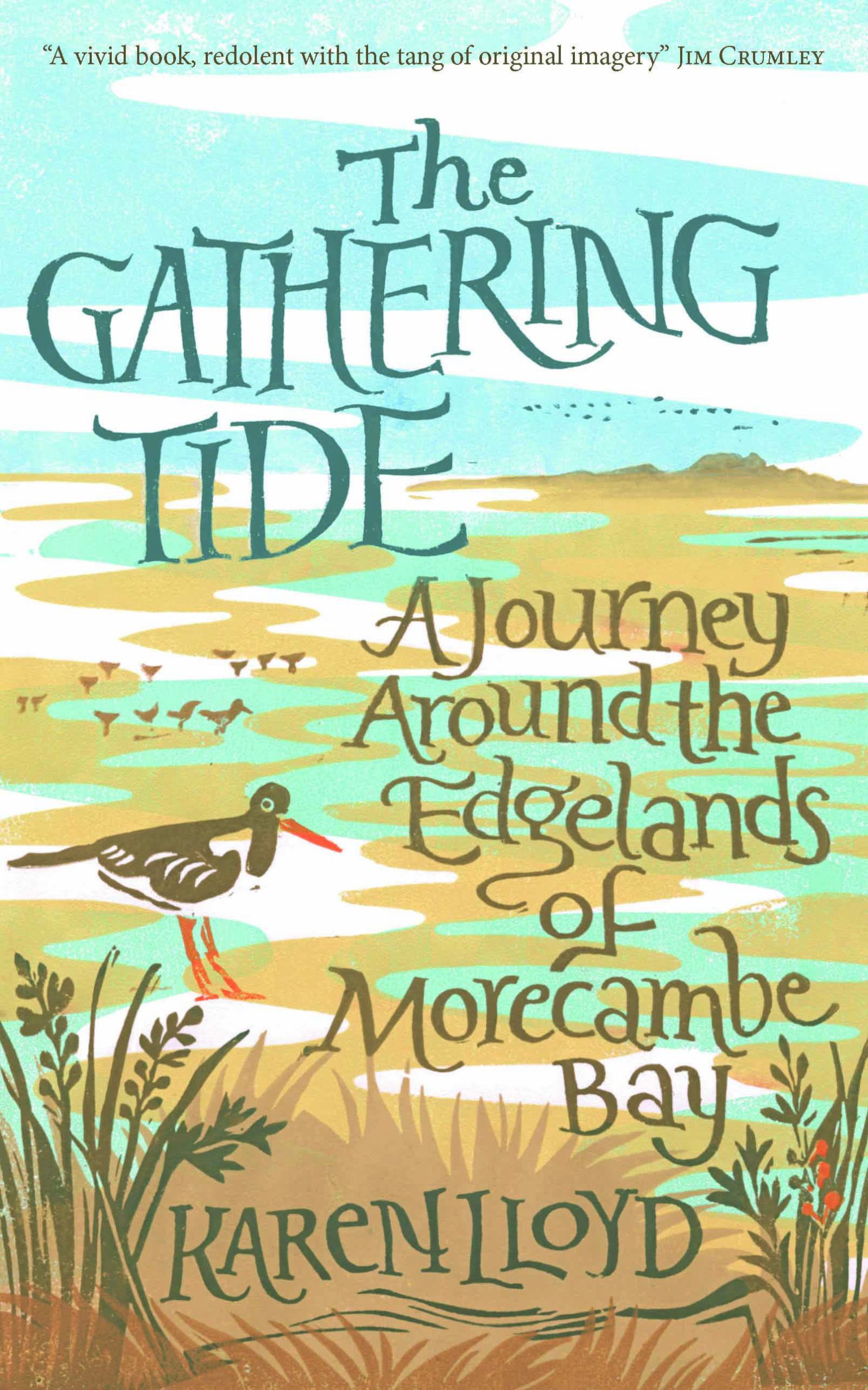 AROUND THE COAST IN EIGHTY WAVES
You can almost feel the salt on your face and the wind in your hair when you read Jonathan Bennett's Around the Coast in Eighty Waves, a campervan adventure taking in some of Britain's best surfing beaches. He visits destinations as far flung as the Isle of Harris, the Gower coast and Porthleven. If you're looking for inspiration on where next to ride the waves, this is it. Around the Coast in Eighty Waves by Jonathan Bennett (£8.99, Sandstone Press). Buy now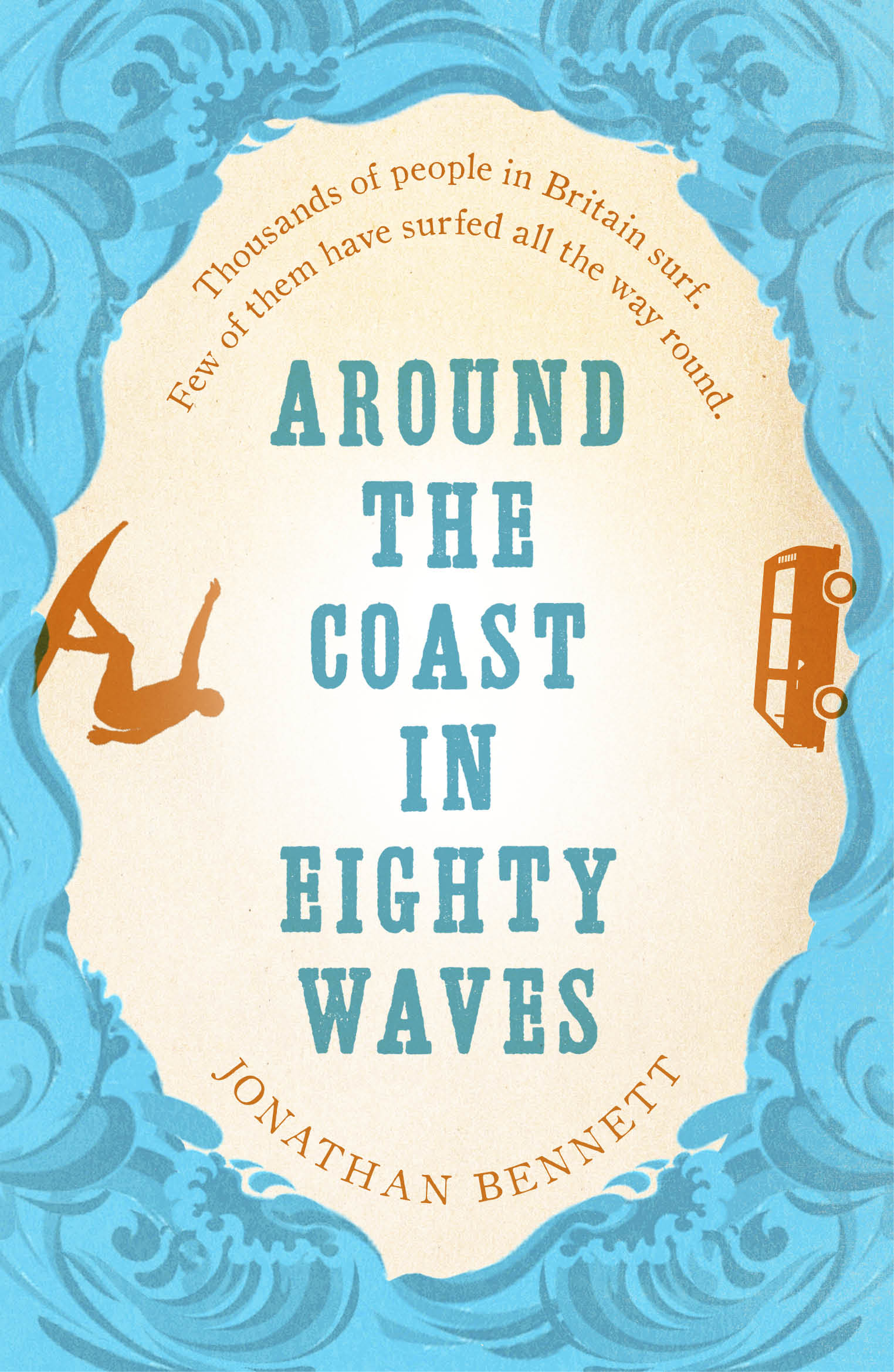 EYE OF THE SHOAL
Marine biologist Helen Scales invites us to dive below the waterline as she reveals the hidden but glorious lives of fish going about their rather fascinating business. Eye of the Shoal: A Fishwatcher's Guide to Life, the Ocean and Everything by Helen Scales (£16.99, hardback, Bloomsbury Wildlife). Buy now

HOW TO BUILD A BOAT
A lifelong love of the sea and a desire to create a legacy for his newborn daughter inspires writer Jonathan Gornall to build a boat. A poignant and sensitively written voyage of rediscovery. How to Build a Boat: A Father, His Daughter and the Unsailed Sea by Jonathan Gornall (£20, hardback, Simon & Schuster). Buy now
d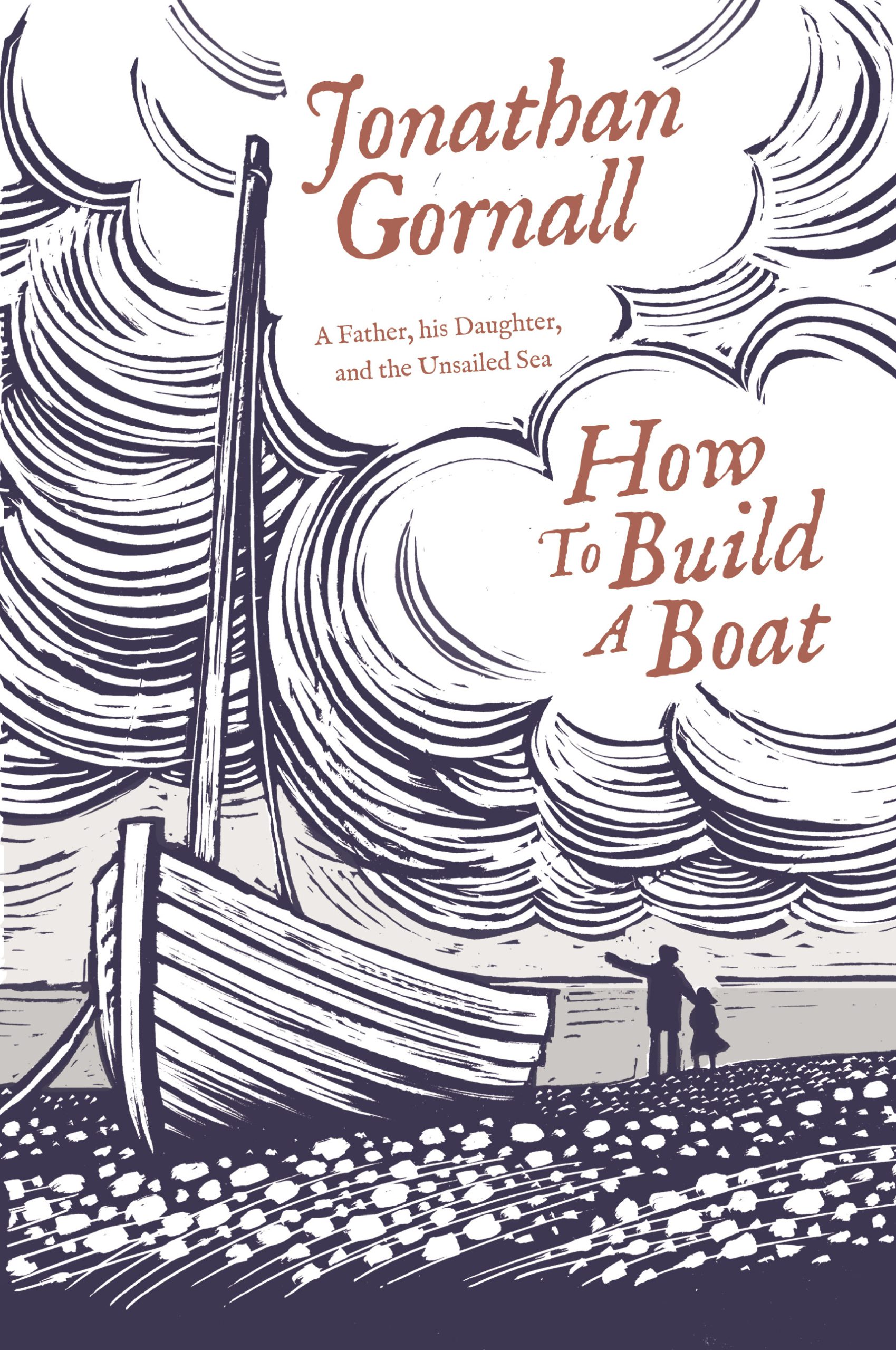 NO. MORE. PLASTIC
Hot on the heels of the socially groundbreaking #2minutebeachclean, campaigner and writer Martin Dorey offers simple, smart and effective #2minutesolutions to inspire us to keep thinking green once we're back from the beach. No. More. Plastic. by Martin Dorey (£6.99, paperback, Ebury Press). Buy now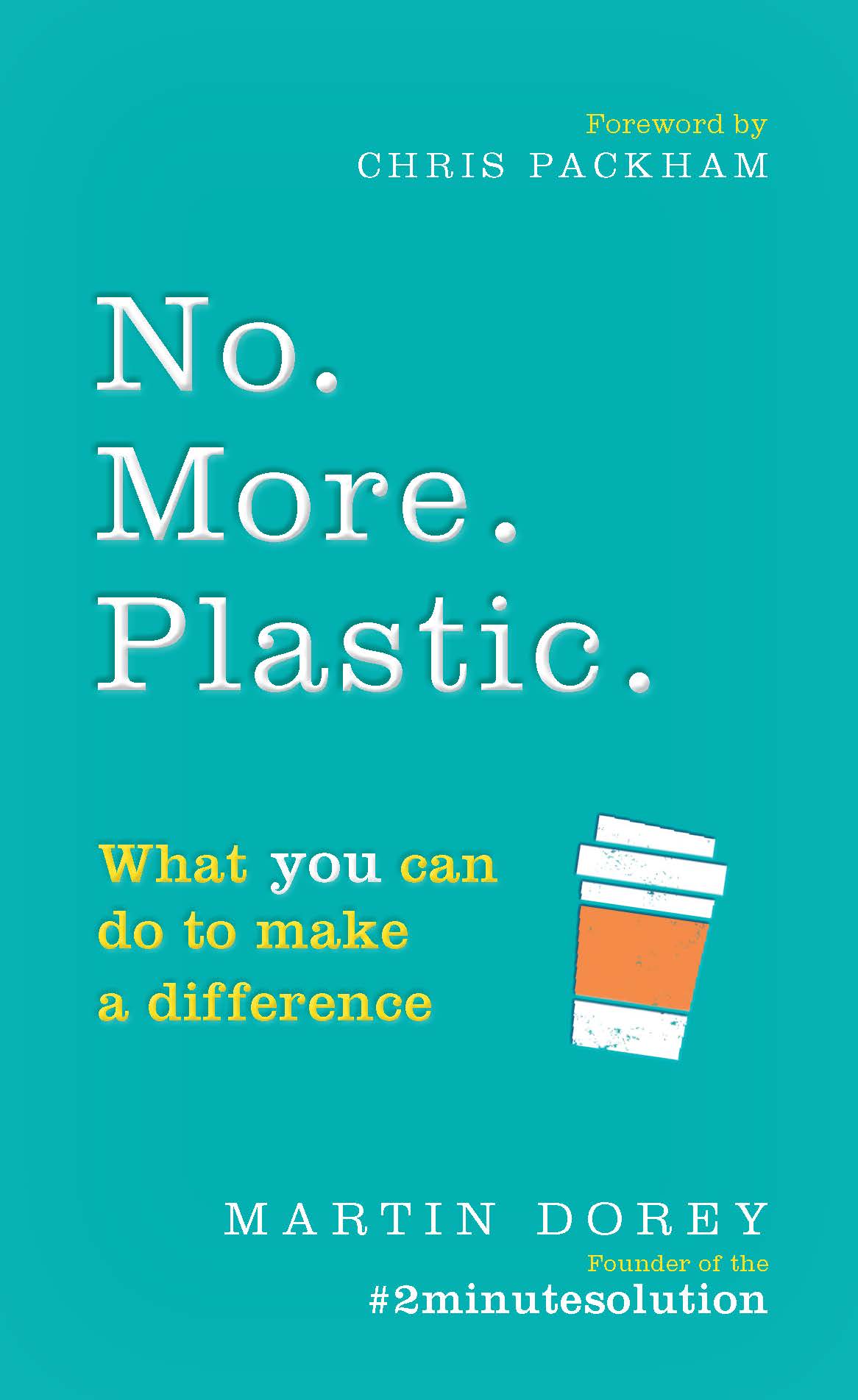 SAGAS OF SALT AND STONE
From the seabird colonies and startling rock formations to fisherman's huts and the Ring of Brodgar, Orkney has the power to bewitch us, says Robin Noble. This love letter to a wild and mysterious archipelago has us pretty convinced. Sagas of Salt and Stone by Robin Noble (£12.99, paperback, Saraband). Buy now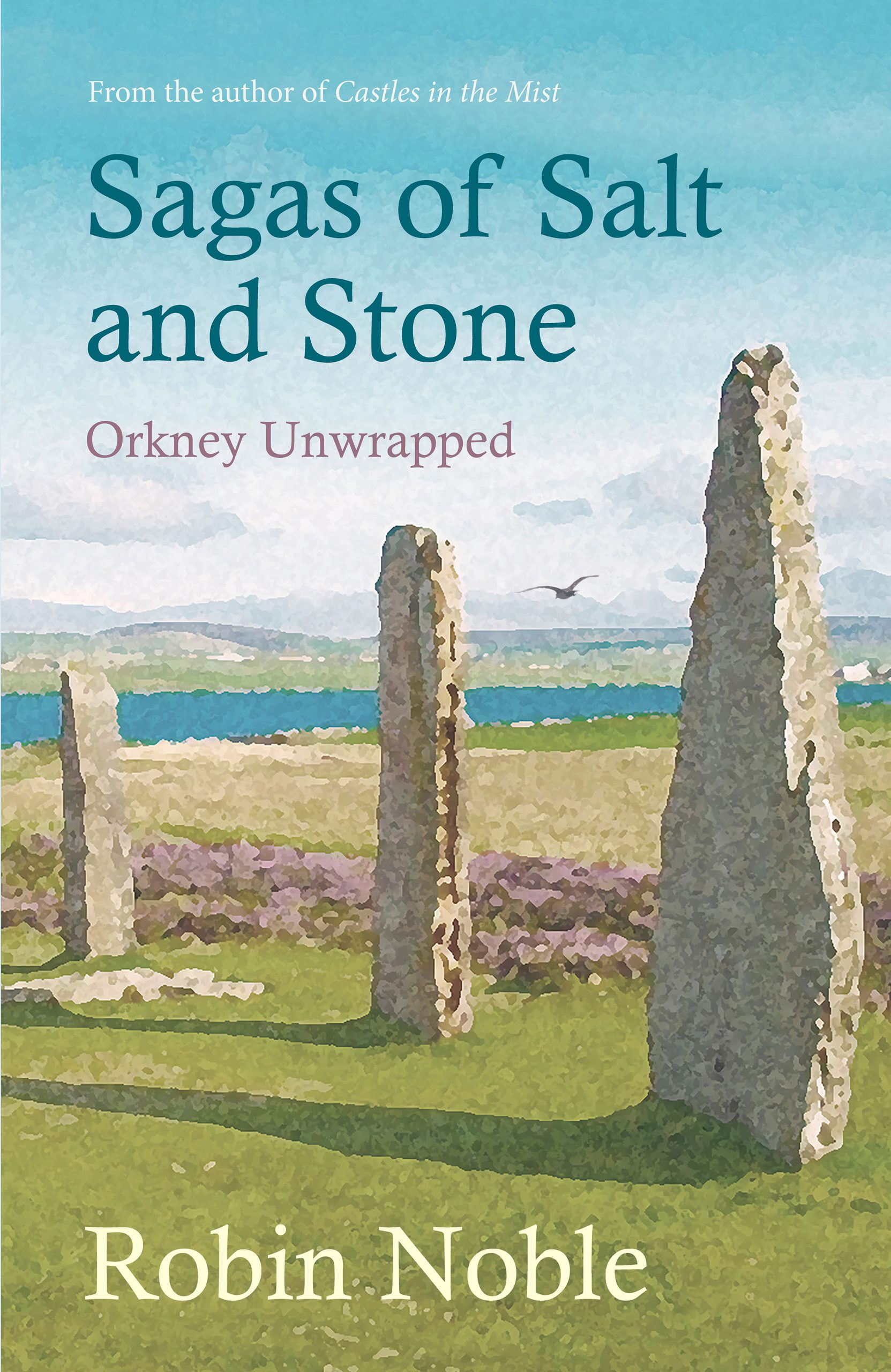 THE OLD MAN AND THE SAND EEL
Writer Will Millard blends thoughtful nature writing with a personal tale of human connection. Drawing from his childhood memories spent fishing with his grandfather on the riverbank, the story is a tender account of what it means to be a man, father and a fisherman. The Old Man and the Sand Eel by Will Millard (£14.99, hardback, Viking). Buy now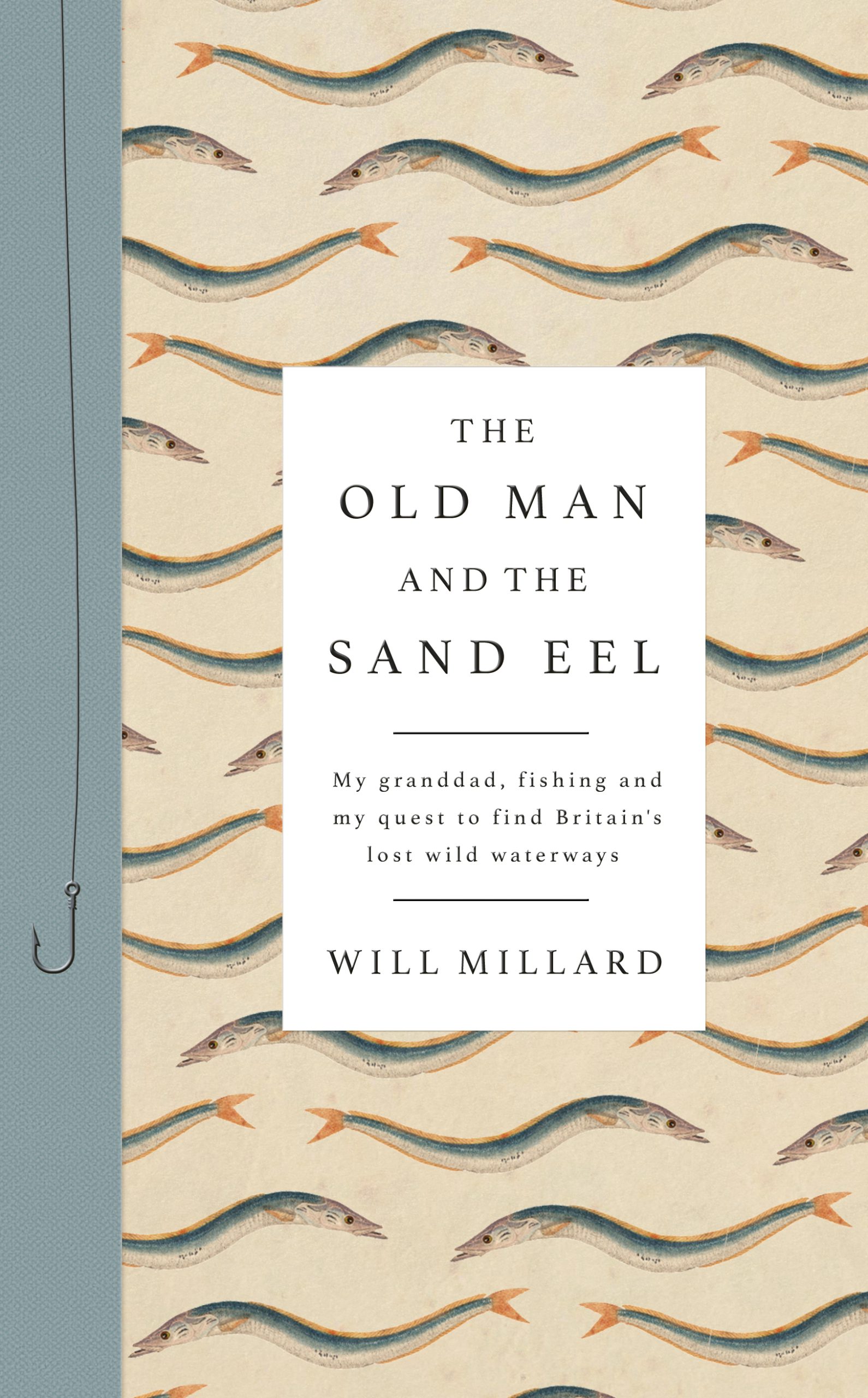 THE SEA TAKES NO PRISONERS
You can almost feel the salt on your face A tiny open boat called Calypso is the vessel for tales of high adventure at sea, as author Peter Clutterbeck recalls his intrepid voyages sailing as a young, carefree lad in the 1960's. The Sea Takes No Prisoners: Offshore Voyages in an Open Dinghy by Peter Clutterbeck (£14.99, paperback, Bloomsbury). Buy now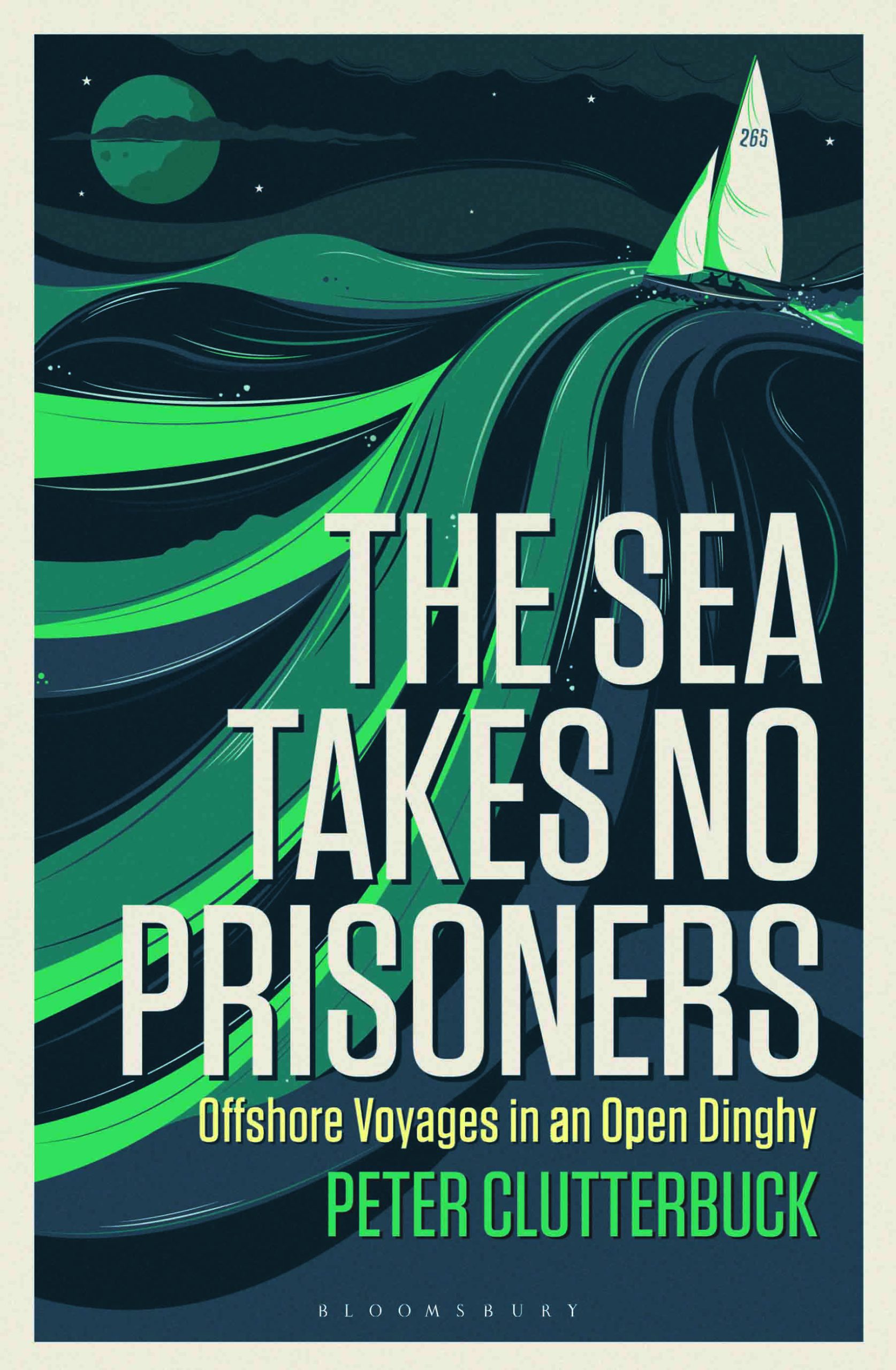 WATER WAYS
After spending a year exploring Britain's waterways by foot, bike, kayak and waterboat, writer and slow adventurer Justin Winn reveals new worlds of watery corridors rippled with tales from the anglers, boaters, activists and eccentrics that have made the canals their home. Water Ways: A Thousand Miles along Britain's Canals by Jasper Winn (£16.99, hardback, Profile Books). Buy now
WATERFALL OF STARS
From her cliff-top house on the uninhabited island of Skomer, Rosanne Alexander spent ten years gazing out to puffins, seals and rolling seas while learning how to navigate a new life in an isolated yet enchanting wilderness. Stirring stuff. Waterfalls of Stars: My Ten Years on the Island of Skomer by Rosanne Alexander (£12.99, hardback, Seren Books). Buy now
ON THE OCEAN
Beginning with the hunter-gatherers building simple sea vessels some 40,000 years ago to the skilled European sailors of the 16th century, renowned archeologist Sir Barry Cunliffe explores what we can learn from our seafaring ancestors. On the Ocean: The Mediterranean and the Atlantic from Pre-history to AD 1500 by Barry Cunliffe (£30, hardback, Oxford University Press). Buy now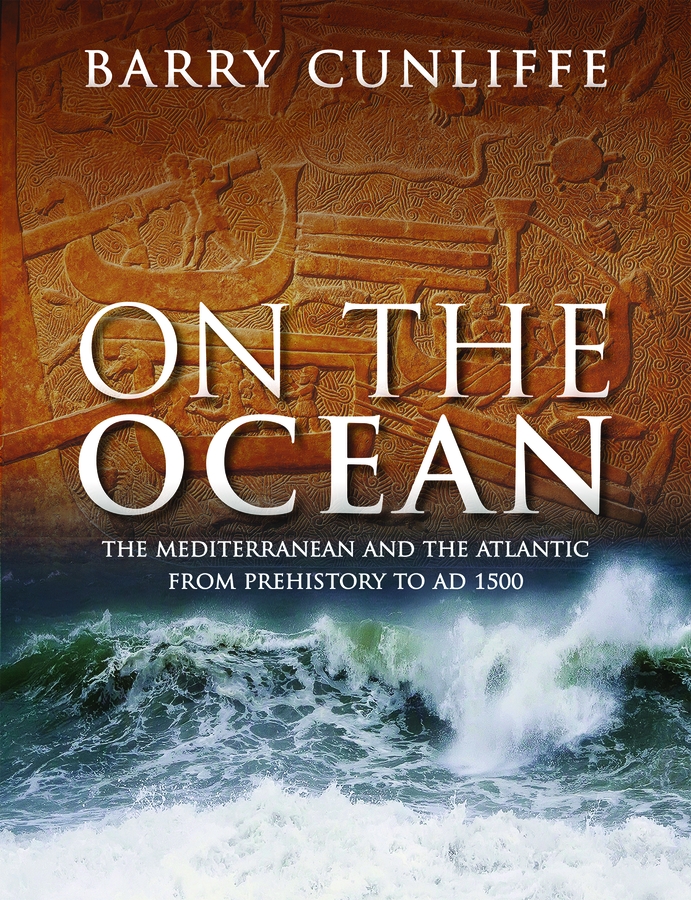 EAT, SURF, LIVE: THE CORNWALL TRAVEL BOOK
Armed with this little black book of Cornwall's top-notch eateries, hangouts and surf spots, you'll be making like a local in no time. Part travel guide, part photo journal, part recipe book. Eat, Surf, Live: The Cornwall Travel Book by Vera Bachernegg and Katharina Maria Zimmermann (£12.99, paperback, Summersdale Publishers Ltd.). Buy now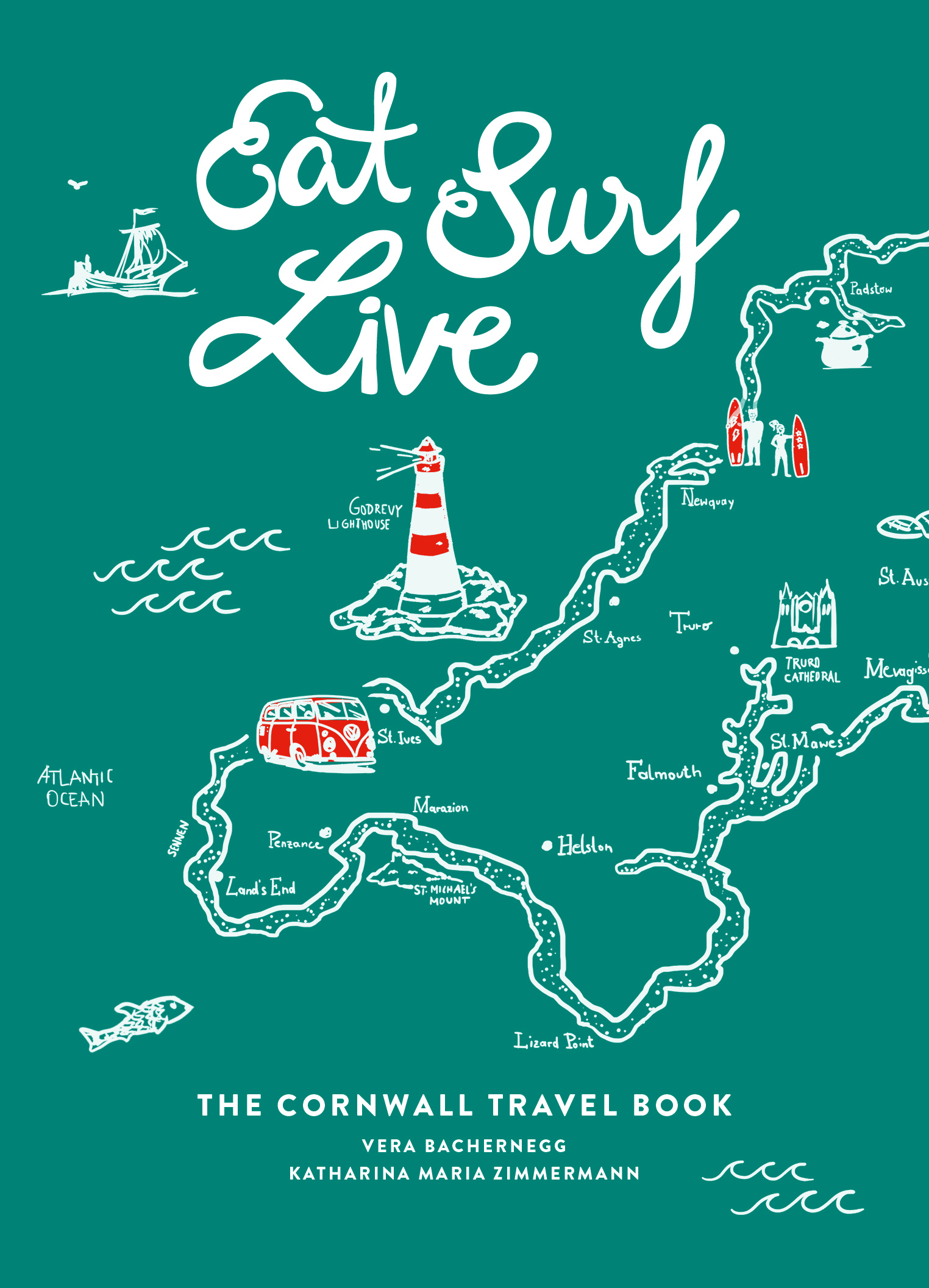 LONDON ON SEA: 50 CAPITAL DAYS OUT ON THE COAST
Need to beat the London grind? This brilliant little book features 50 coastal spots in striking distance of the capital complete with illustrations and lyrical itineraries on the best places to eat, walk, surf and paddle. London on Sea: 50 Capital days out on the coast by Sarah Guy (£9.99. hardback, Ebury Press). Buy now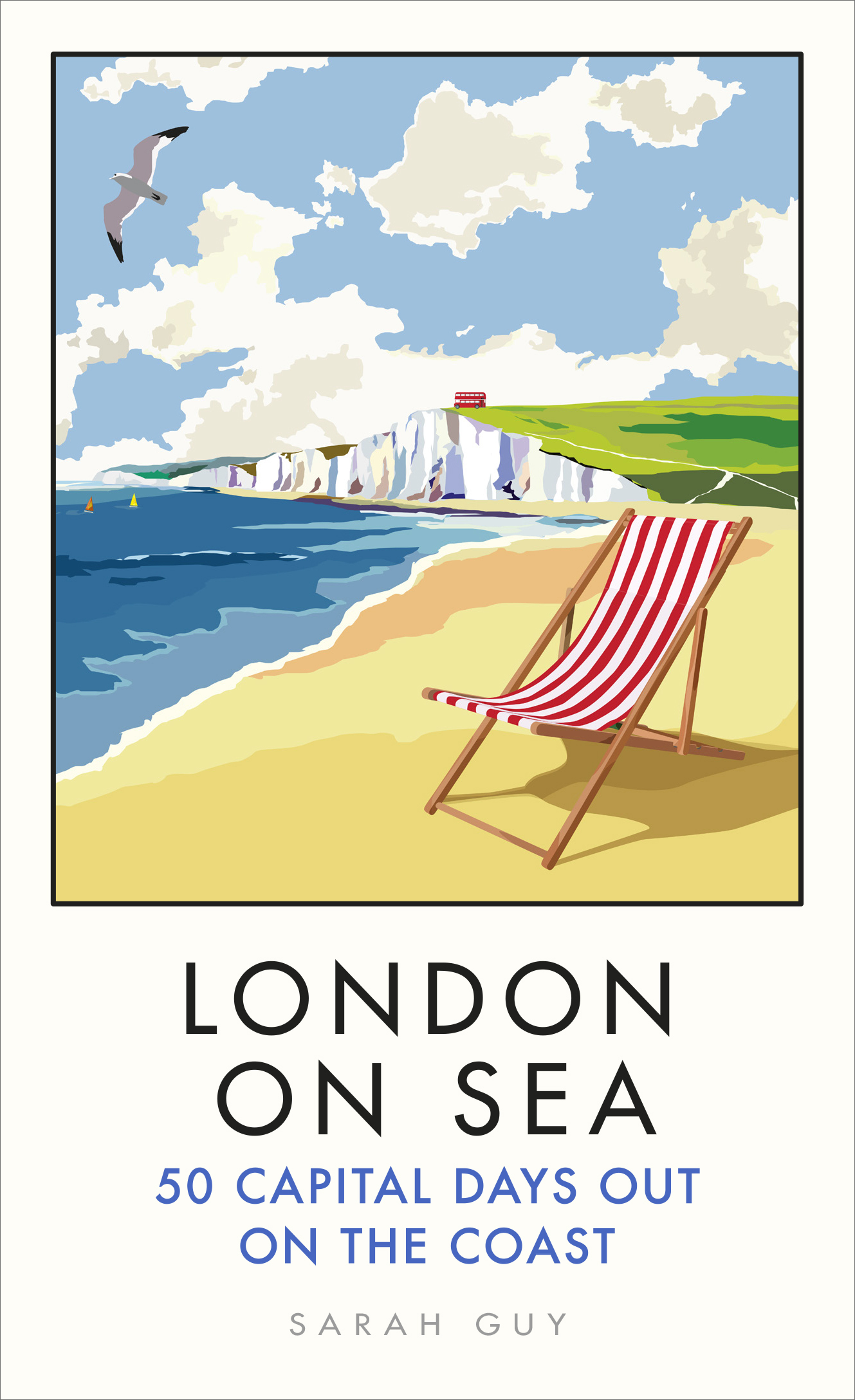 THE SALT PATH
Set against the ancient, wind-battered backdrop of the South West Coastal Path, this is a true story of the healing powers to be found in nature as a husband and wife embark on a 630-mile walk against adversity. The Salt Path by Raynor Winn (£14.99, hardback, Michael Joseph). Buy now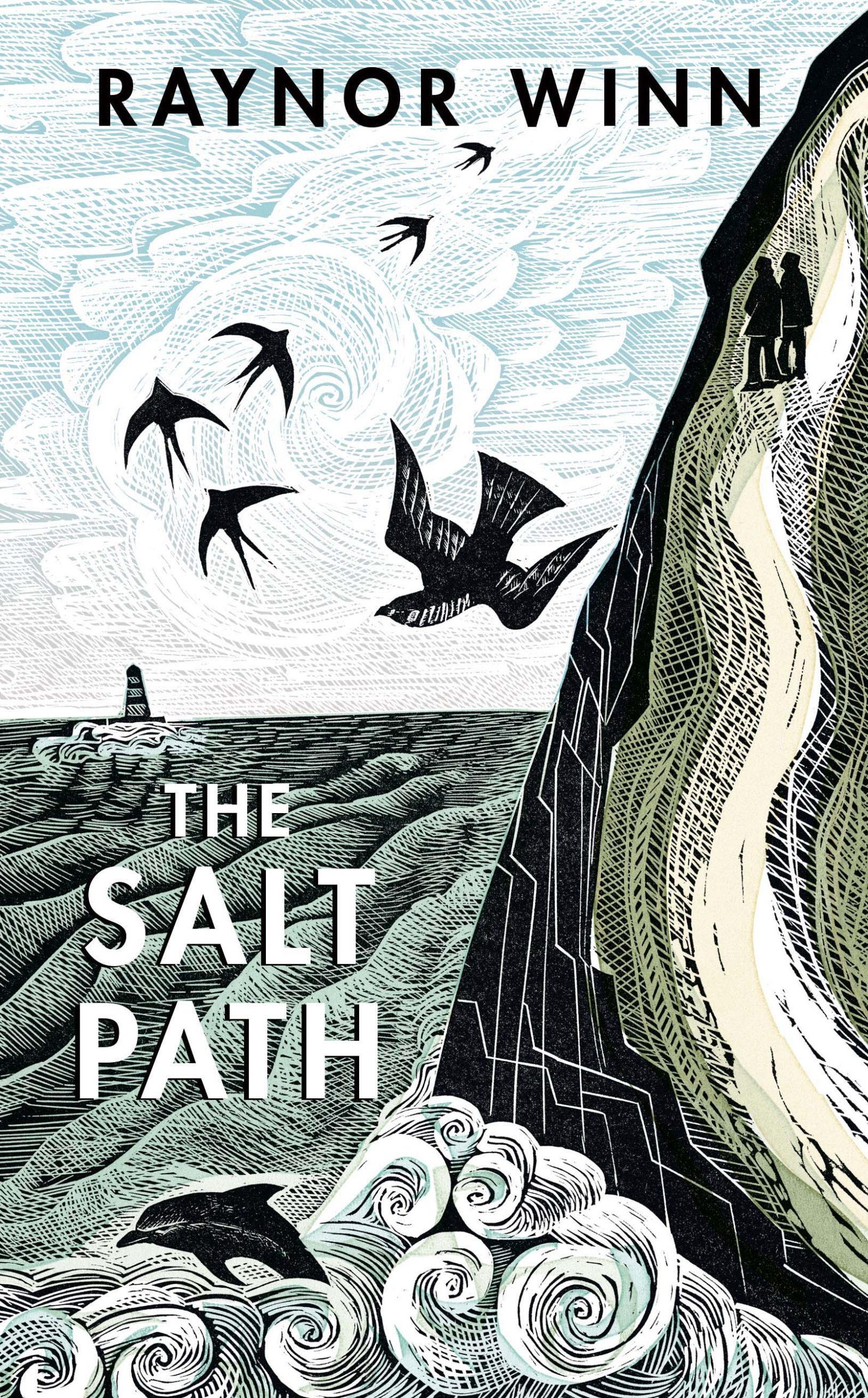 For more coastal inspiration, head to our Activities section or subscribe to Coast magazine