With more than 120 miles of coastline and myriad lakes, Cumbria is the perfect location for water-based adventures.
On the edge of the Lake District – a World Heritage Site and England's largest national park – Cumbria also has more than 120 miles of beautiful coastline stretching from Morecambe Bay right up to the Scottish Borders, and there's so much to do here. Why not try orienteering in a canoe in the little coastal village of Ravenglass, which has the unique accolade of being included in two UNESCO World Heritage Sites – the English Lake District and Hadrian's Wall. Or perhaps canter over the sand on horseback with Cumbrian Heavy Horses at Silecroft beach?
Whatever you do, make it a holiday to remember with coast's choice of 12 unforgettable outdoor adventures.
1. SAIL AROUND MORECAMBE BAY


With a wide south-west-facing estuary, fast-running tides and constant winds, Arnside Sailing Club (a finalist for the Sailing Club of the Year 2022) is a great place to enjoy the thrills of sailing in the sea. Situated on the Kent Estuary at the top of Morecambe Bay in an Area of Outstanding Natural Beauty with Lakeland views, winds tend to be more constant than those in the Lake District and the estuary provides you with a chance to sail in the sea with the reassurance of land on either side.
How to book: A year-long adult membership costs from £75; non-members can sail from £20 per session for adults and £15 for children (arnsidesailingclub.co.uk).
2. VOLUNTEER AT WHITEHAVEN


My Local Catch is a marine awareness project based in Whitehaven and is looking for volunteers to monitor the health of coastal habitats. You'll be helping to gather essential data to monitor the health of shores and shallows, the spread of invasive species, and the impact of climate change, through a new monthly survey network on the beaches in and around Whitehaven. You'll be walking over rocky shores, delivering plankton surveys and doing some land-based dolphin spotting.
Find out more: Volunteering is accessible to all, stationary surveys such as plankton and dolphin spotting are in wheelchair-accessible locations (livingseasnw.org.uk).
3. STEAM AROUND ULLSWATER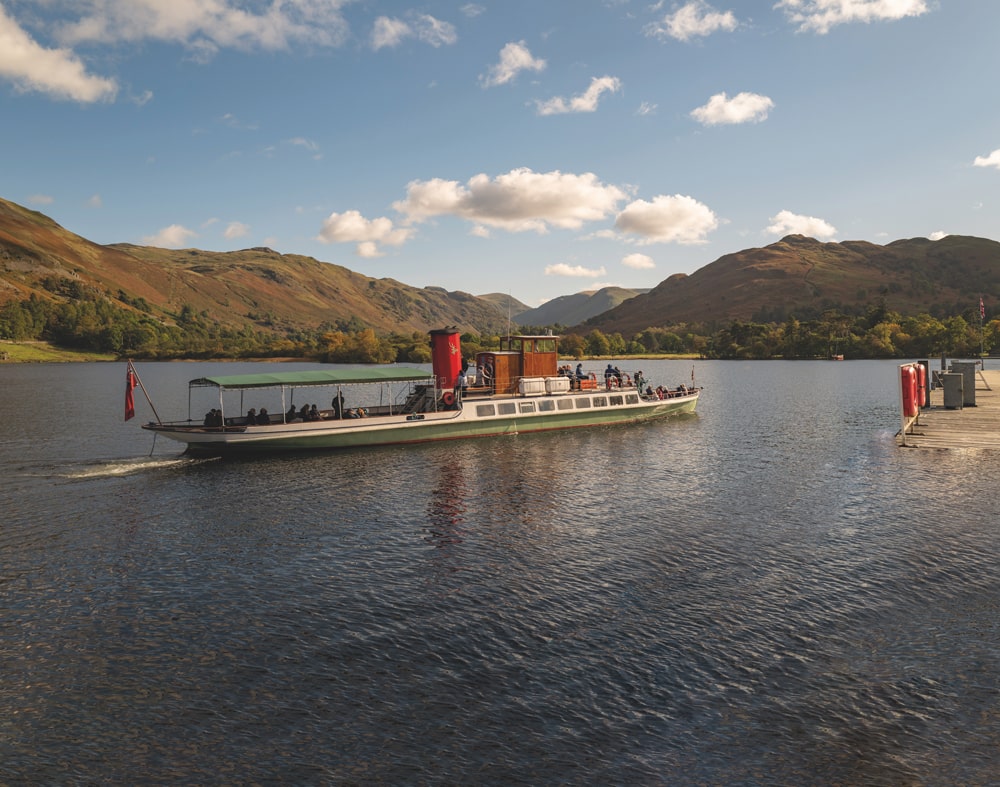 Award-winning, environmentally friendly Ullswater 'Steamers' operates one of the largest heritage boat fleets in the world and runs a winding eight-mile route connecting you to some of the most famous and iconic walking routes in the Lake District National Park. Don't miss the famous Wordsworth's daffodils on the west shore this spring. Different piers allow you to hop on and off with a stop at Helvellyn, the third highest mountain in the Lake District National Park, which crowns Ullswater.
How to book: Prices from £12 per adult, £8 per child (01768 482229, ullswater-steamers.co.uk).
4. TOOTLE ON THE LANCASTER CANAL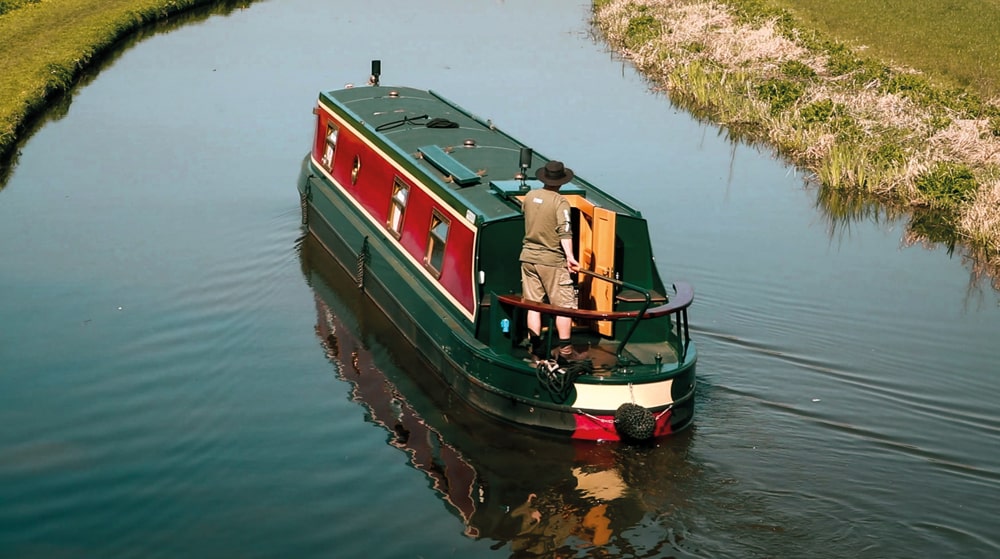 Linking Preston to Kendal, the Lancaster Canal offers 42 miles of lock-free water, the longest stretch in the country. Just north of Lancaster the seashore is only a few hundred yards to the west, and you can see the sands of Morecambe Bay and across to the mountains of the Lake District. Or, if you want to get closer to the sea, there's a short branch down six locks to the Morecambe Bay sea harbour at Glasson Dock. Lancaster Canal Boat Hire Holidays offers four luxury narrowboats with kitchens, bathroom, lounge and even a TV.
How to book: A narrowboat sleeps six, short breaks from £495 (01253 356399, lancaster-canal-boat-hire-holidays.co.uk).
5. RIDE HORSES ON SILECROFT BEACH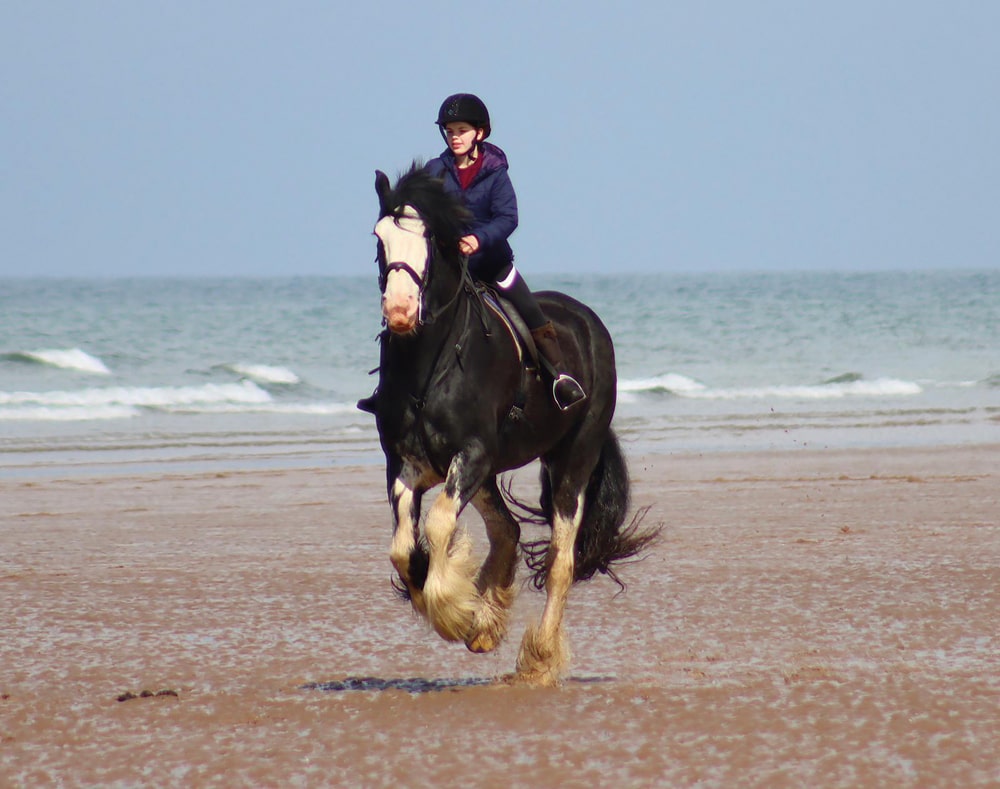 Take the opportunity to commune with a heavy horse on Silecroft beach, framed by the majestic 600m-high Black Combe Fell. As featured in the BBC's Countryfile, this award-winning British Horse Society-approved heavy horse riding centre, which uses only magnificent Shire, Clydesdale or Suffolk Punch horses, offers a Beach Riding Experience for groups or individual riders. The group option is for competent riders, and bespoke 'bucket list' experiences can be arranged.
How to book: Cumbrian Heavy Horses Riding Centre Beach Ride Experience from £200pp (07769 588565, cumbrianheavyhorses.com).
Read next… discover 10 best coastal thrills.
6. PADDLEBOARD NEAR KESWICK


Paddleboarding, one of the world's fastest growing sports, is perfect for making the most of the beautiful West Cumbrian coast – and it has a low environmental impact too. Easy for anyone to pick up and suitable for a range of ages, including children, the relaxed pace of paddling on the sea means that you can really take the time to enjoy and admire your surroundings as you glide quietly past sandstone cliffs, sandy beaches and rocky outcrops. The award-winning, highly respected Keswick Adventure company was set up by outdoor adventure guide Lee Simpson, following many years of experience running adventure activities across the world.
How to book: Prices from £50pp (07712 162088, keswickadventures.co.uk).
7. TRY GHYLL SCRAMBLING IN CONISTON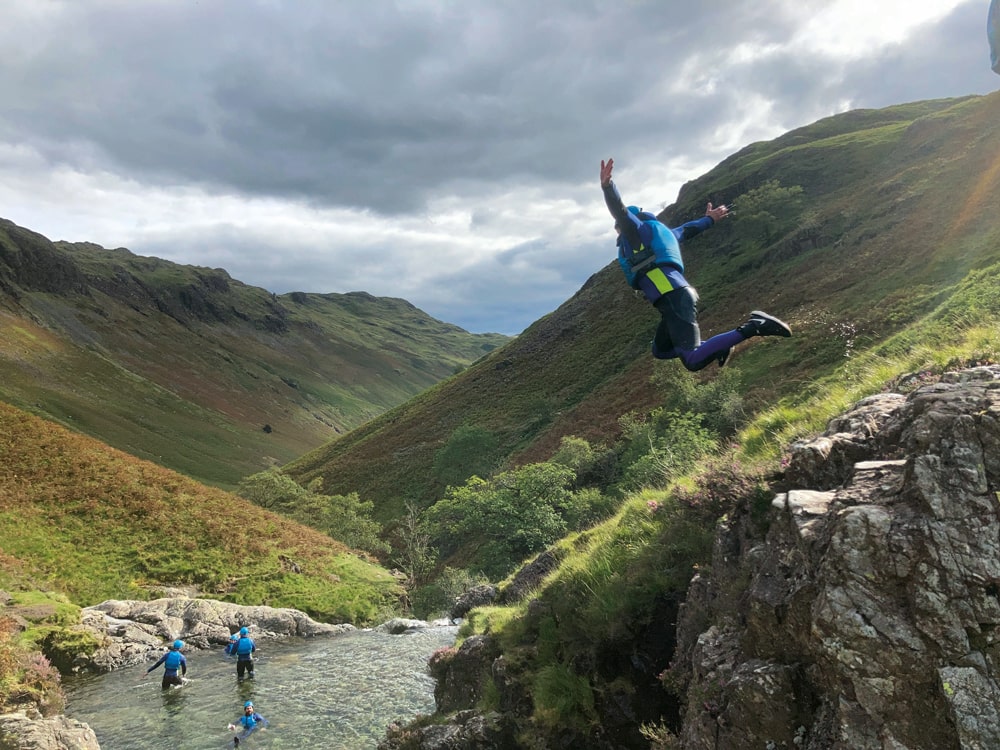 The word ghyll is a Norse word inherited from the Vikings that means 'mountain stream' and Crags Adventures, a small family-run business rated number one canyoning company in the whole of the UK on TripAdvisor, invites you to jump, leap and scale those mountain streams and their waterfalls for an adrenaline-fuelled adventure. Choosing the best and most scenic locations all over the Lake District National Park, it's beautiful as well as exhilarating.
How to book: Half-day adventures start from £60 (01539 92193, cragsadventures.com).
8. GO KAYAKING IN THE LAKES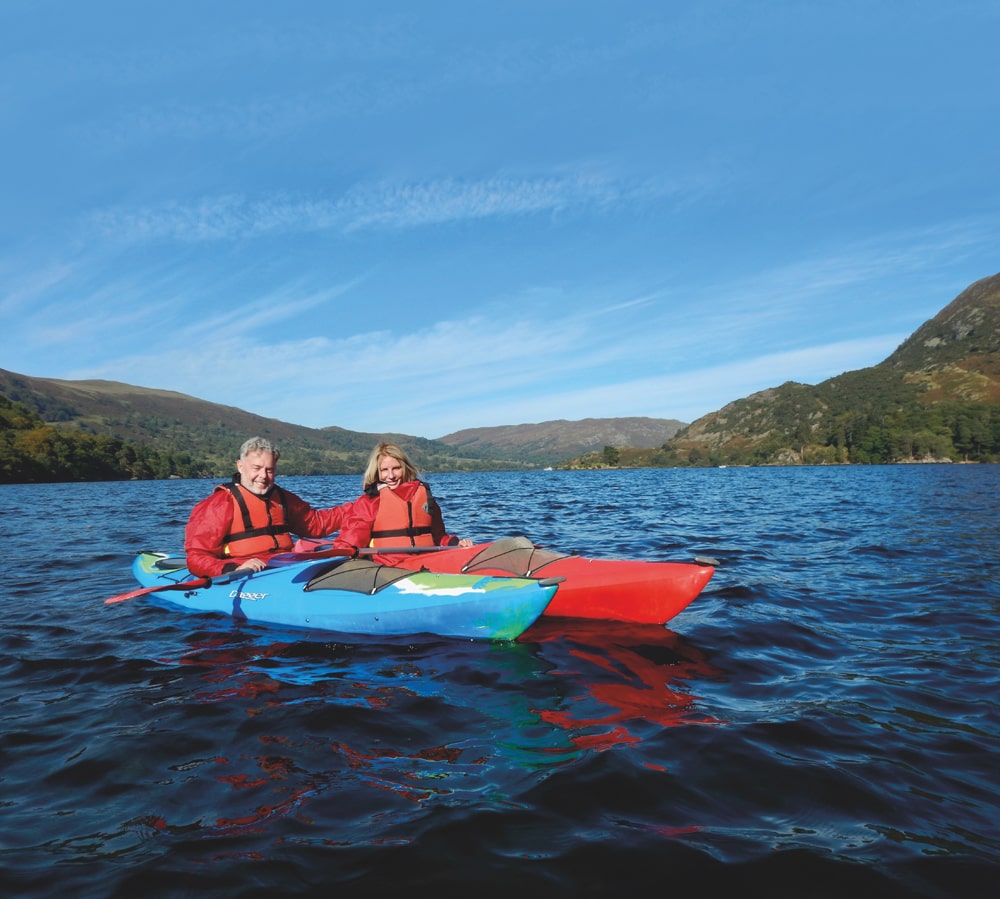 Get ready to be guided by Mike Tracey, owner of Cumbrian Kayaking and an ex-British Antarctic Survey guide with over 40 years' experience and great knowledge of the wildlife to be found in the water, on the land and in the sky around the Lakes. With access to high-quality sea kayaks, paddles and buoyancy aids, Mike leads groups of up to eight people and creates bespoke trips tailored to your needs. He covers all the lakes including Ullswater, Coniston, Windermere and Derwentwater.
How to book: Half-day kayak taster sessions include two-and-a-half hours of paddling, prices from £45pp (07740 477364, cumbriankayaking.co.uk).
9. LEARN TO KITESURF IN EARNSE BAY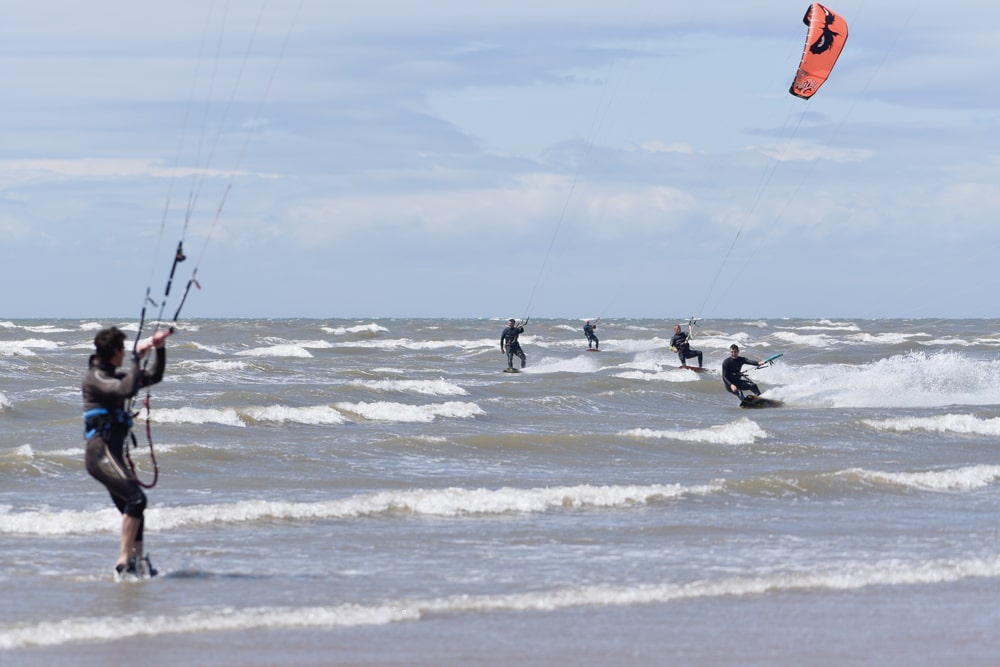 Learn to 'fly' on the water with kitesurfing lessons with a British Kitesurfing Association teacher in Earnse Bay, a sand and shingle beach located along the western side of Walney Island in Barrow-in-Furness. On a continuous stretch of eight miles of coastline with panoramic views of the Irish Sea, the Isle of Man and the Lake District fells, you can use your kite to propel your surf board across the water, travel at great speed and jump to new heights without the need for strong winds.
How to book: From £20 an hour (earnsebaykitesurfing.co.uk).
10. SAIL AND DINE ON LAKE WINDERMERE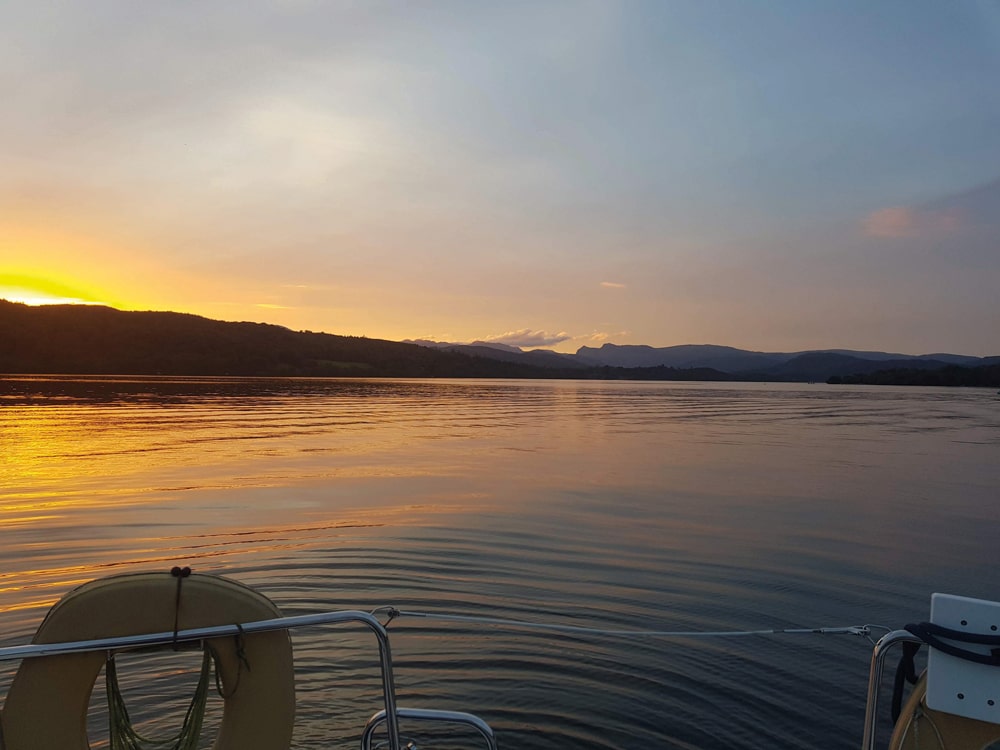 With uninterrupted panoramic views of the Lake Windermere wildlife as well as surrounding hills and valleys, this luxury skippered sailing and dining experience on a 10ft yacht, Maddie Too, has been getting people out on the water since 1986 and is the longest-running yachting business on the lake. With enthusiastic skipper and cook John Haworth at the helm, fresh local produce is sourced daily, and prepared and cooked on board, garnering rave reviews.
How to book: From a two-hour hands-on sailing experience for all the family to an evening anniversary or birthday meal and sail, all experiences are on an exclusive basis for groups of two to six people, with prices from £195 (07976 214569, sailndine.co.uk).
11. JOIN A SEA QUEST IN RAVENGLASS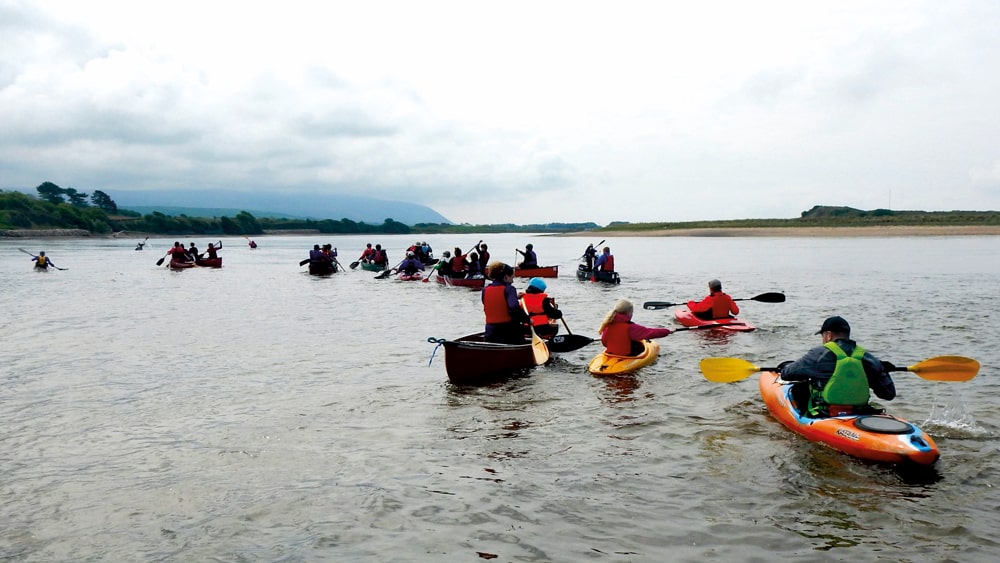 If you fancy learning to canoe in the sea, drop into the Copeland Canoe Club, an active paddle sport club based in Whitehaven. Affiliated to the national body British Canoeing and actively supporting individuals with a range of disabilities, they run an annual charity Seaquest event in the ancient coastal village of Ravenglass and use the three rivers – the Esk, the Irt and the Mite – to host an orienteering-on-the-water event. Family-friendly, it's a great introduction to hitting the waves in your canoe.
How to book: Seaquest entry donations from £7 (copelandcanoe.org.uk; and for more information on learning to canoe visit gopaddling.info).
12. TAKE A GUIDED WILD SWIM IN WASDALE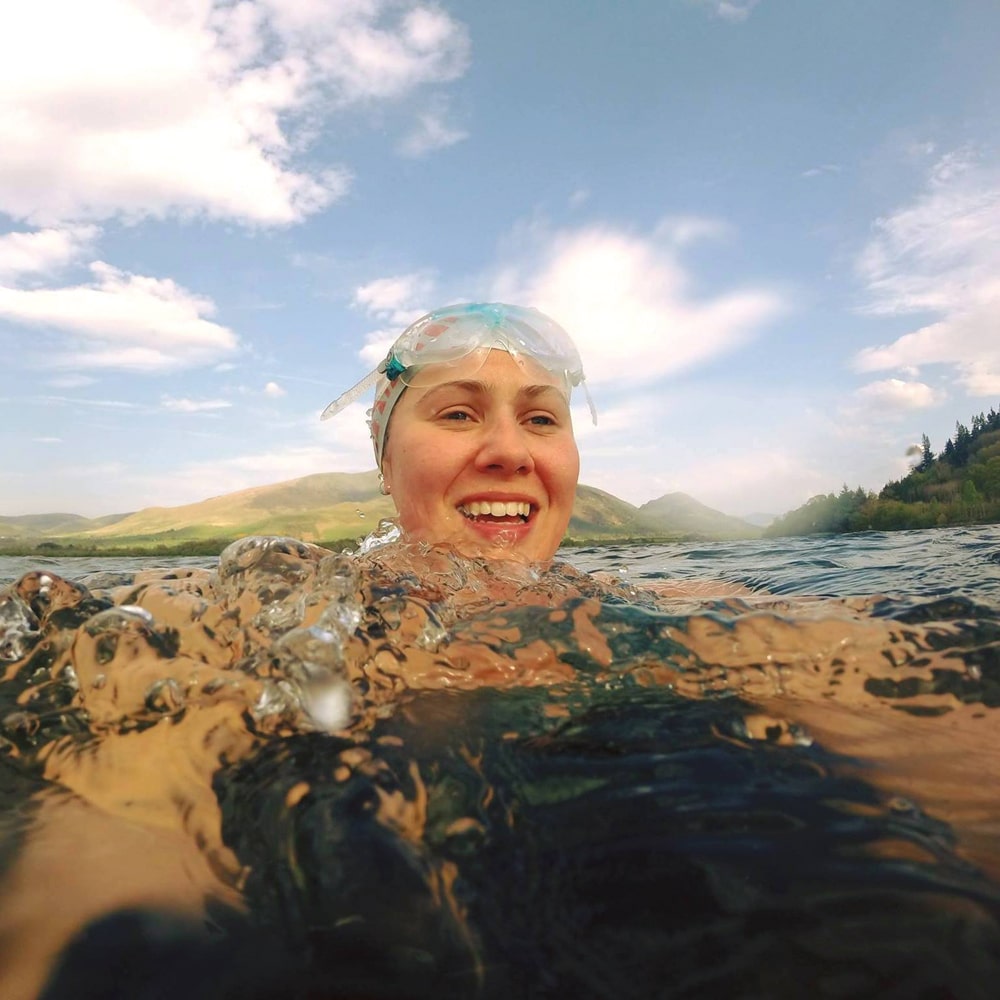 Suzanna Cruickshank of Suzanna Swims guides wild swims in the Western Lakes, just a short drive from the coast. The crystal-clear rivers of Eskdale and the imposing deep waters of Wasdale are favourites. Suzanna started guiding wild swims in the Lake District to help people enjoy the waters in a safe and conscientious manner. She promotes widely accessible swims and a relaxed pace, while educating swimmers on their own safety and protection of the local landscape. Suzanna is the author of Swimming Wild in the Lake District.
How to book: Prices from £95 (suzannaswims.co.uk).
Discover more coastal sports, how to experience efoiling, the five best spots for kitesurfing or pick up the latest copy of coast magazine for more coastal adventures.