Immerse yourself in Cornwall's creative scene by spending a day out at one of the many inspiring galleries dotted around the county's dramatic coastline
Words Alex Reece
1. FOR… AMAZING ARCHITECTURE
Tate St Ives, St Ives
This landmark seafront gallery, which turned St Ives into a year-round cultural destination, is a must-see on account of its striking £20m extension which was completed in 2017. The four-year project has doubled the amount of exhibition space and is built partly into the surrounding cliffside. Echoing the palette of Porthmeor Beach, which the gallery overlooks, it is clad in aquamarine ceramic tiles. Admission around £9.50; concessions £8.50 (01736 796226, tate.org.uk).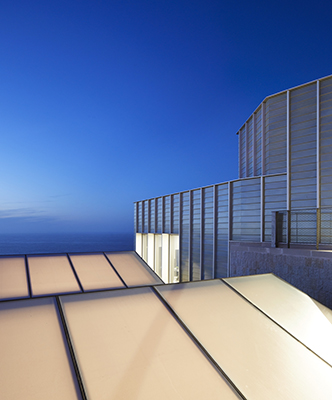 Read next Living the St Ives Artistic Lifestyle
2. FOR… FAMILY-FRIENDLY FUN
Falmouth Art Gallery, Falmouth
Among this gallery's sizeable collection are a number of contemporary automata. Kids and adults alike will enjoy operating these wittily constructed moving artworks, especially on a rainy afternoon. The gallery also has a vibrant exhibition and event programme. Admission free (01326 313863, falmouthartgallery.com).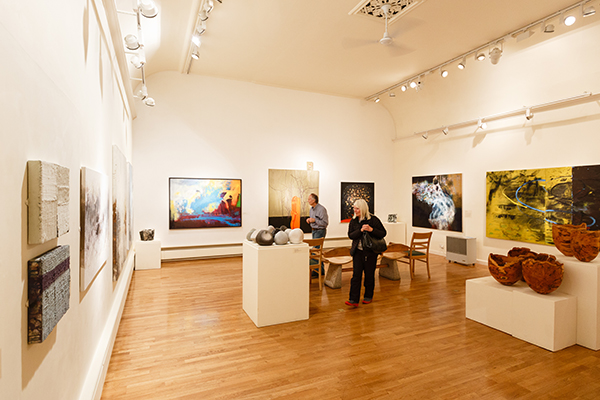 3. FOR… A VISUAL FEAST
Tremenheere Sculpture Gardens, Gulval, Nr Penzance
Founded in 2012, in a valley overlooking Mount's Bay, this 22-acre outdoor gallery combines subtropical planting with site-specific permanent artworks by renowned artists. Among the most powerful are Black Mound by David Nash and James Turrell's Tewlwolow Kernow (Skyspace), an underground domed chamber designed for viewing the sky above. The site includes plenty of wild space for children to run around in. Admission around £9; concessions £7; children £4.50; under-5s free; family pass £24 (01736 448089, tremenheere.co.uk).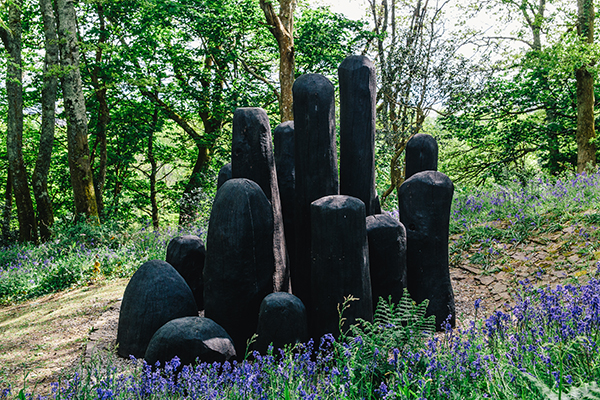 4. FOR… A SENSE OF HISTORY
Penlee House Gallery & Museum, Penzance
Set in parkland in the centre of Penzance, Penlee House is the place to discover the work of the Newlyn School, famous for capturing local scenes en plein air from the late 19th to the early 20th century. Also on site is a museum showcasing 6,000 years of West Cornish history, and the Orangery Café. Admission around £6; children free (01736 363625, penleehouse.org.uk).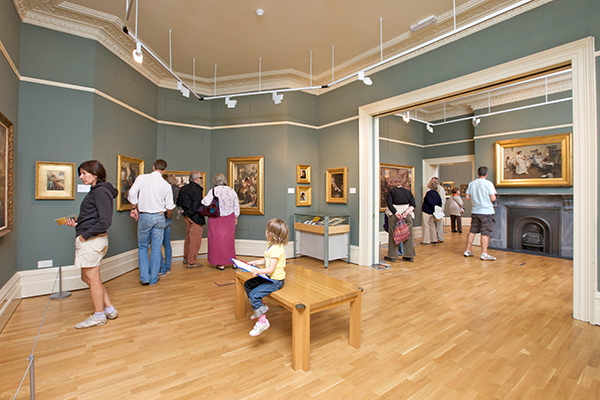 Read next 10 Best Things to Do in Cornwall
5. FOR… AN ARTIST'S VISION
Jackson Foundation, St Just
This award-winning gallery was founded by leading contemporary artist Kurt Jackson and his wife Caroline. It is housed in a former industrial building that's been innovatively retrofitted along sustainable lines – all of which is in keeping with the ecological concerns raised in Jackson's work. Admission free (01736 787638, jacksonfoundationgallery.com).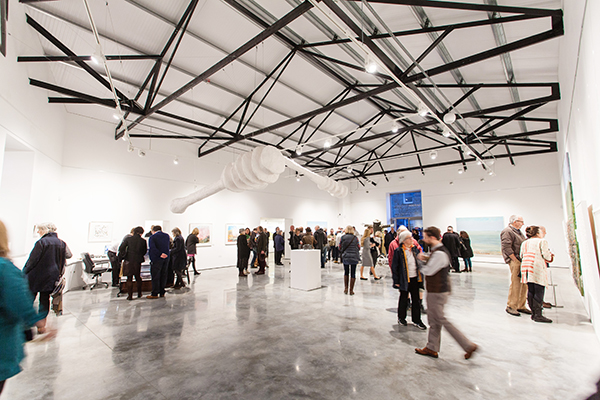 6. FOR… WEST COUNTRY ART & CRAFT
Bull Pen Gallery, Cotehele House, St Dominick, Nr Saltash
One of just a few galleries owned by the National Trust, the Bull Pen Gallery is in one of the old farm buildings at Cotehele – a fortified manor built mainly in Tudor times on the banks of the Tamar. It specialises in contemporary West Country art and craft, and has a selection of handmade ceramics, paintings, sculptures and jewellery. Admission for Cotehele House: Adult with Giftaid around £12.80; Child, Giftaid, £6.40 (under 5s free); Family, £31.900 (01579 351346, nationaltrust.org.uk).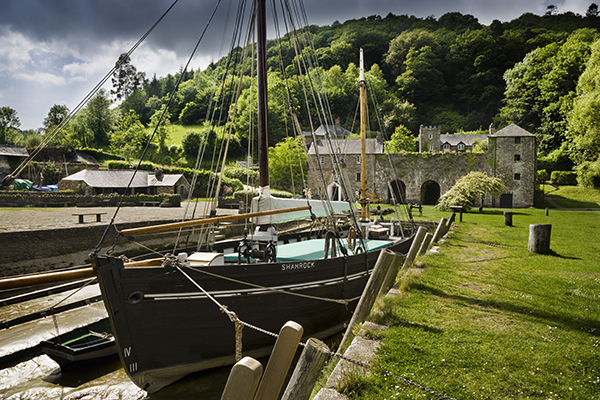 7. FOR… STUDIO POTTERY
Leach Pottery, St Ives
Influential artist-potter Bernard Leach first founded his pottery in St Ives in 1920. Since re-opening in 2008, it has become a museum celebrating his life and work, while spotlighting modern-day potters from across the globe in its exhibition and gallery spaces. Be sure to watch the resident potters and apprentices at work during your visit. Admission around £6; concessions £5; under-18s free (01736 799703, leachpottery.com).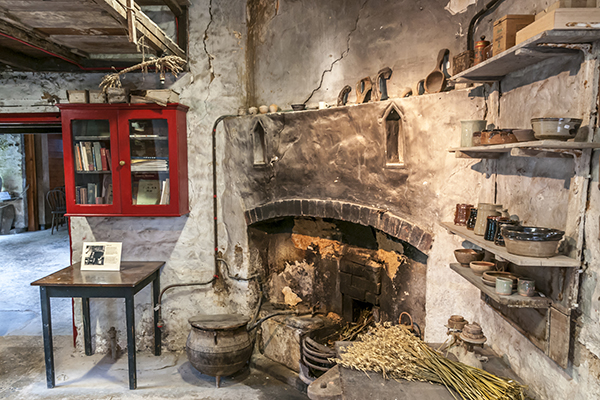 8. FOR… CUTTING-EDGE CREATIVITY
Newlyn Art Gallery, Newlyn & The Exchange, Penzance
Stationed beside Newlyn's fishing harbour, this gallery has been showing contemporary art for more than 120 years. In 2007 it also launched a sister site, The Exchange in Penzance. Both sites also have cafés and shops selling gifts, ceramics, jewellery and more. Admission around £3.30 for a 7-day pass to both; under-18s free (01736 363715, newlynartgallery.co.uk).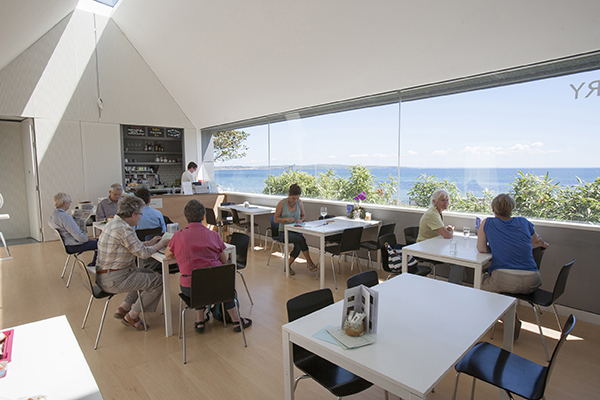 9. FOR… COOL & CONTEMPORARY
Circle Contemporary, Hawksfield, Nr Wadebridge
Established in 2013, Circle Contemporary is run by Lucy Thorman and John O'Carroll in a minimal-style space showing the work of abstract and figurative artists with an emphasis on the natural landscape. John himself is a visual artist and has a studio on site. The gallery is part of the new Hawksfield Cornwall cultural centre. Admission free (01208 813220, circlecontemporary.co.uk).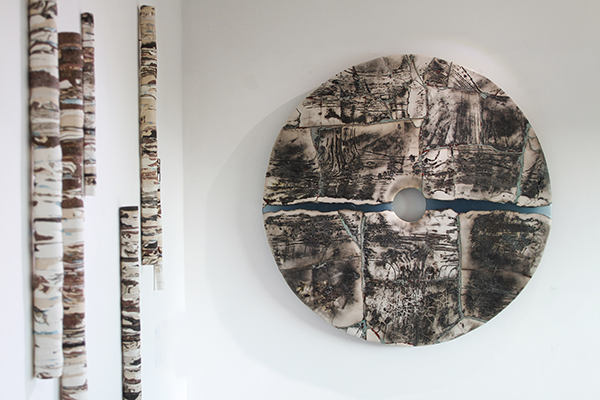 10. FOR… NATURAL BEAUTY
Yew Tree Gallery, Nr Morvah, Pendeen
This contemporary fine and applied art gallery lies on the coast road between St Ives and Lands End and faces the Atlantic across rugged moorland. 'Artists are selected for the ingenuity and originality of their work – whether paintings, sculpture, original prints, ceramics or jewellery – in themed exhibitions, often reflecting our interdependence with the natural world,' says owner/curator Gilly Wyatt-Smith. Admission free (01736 786425, yewtreegallery.com).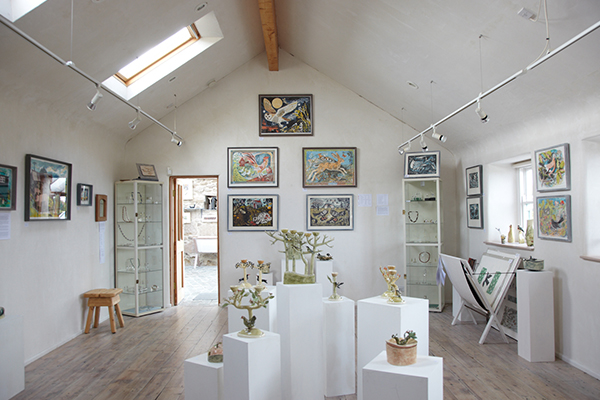 For more ideas for days out around the coast, visit our Activities section, or pick up a copy of the magazine