Here's the latest coastal property news in the UK – including house prices, living trends, property hotspots and homes for sale.
SKYE SCAPE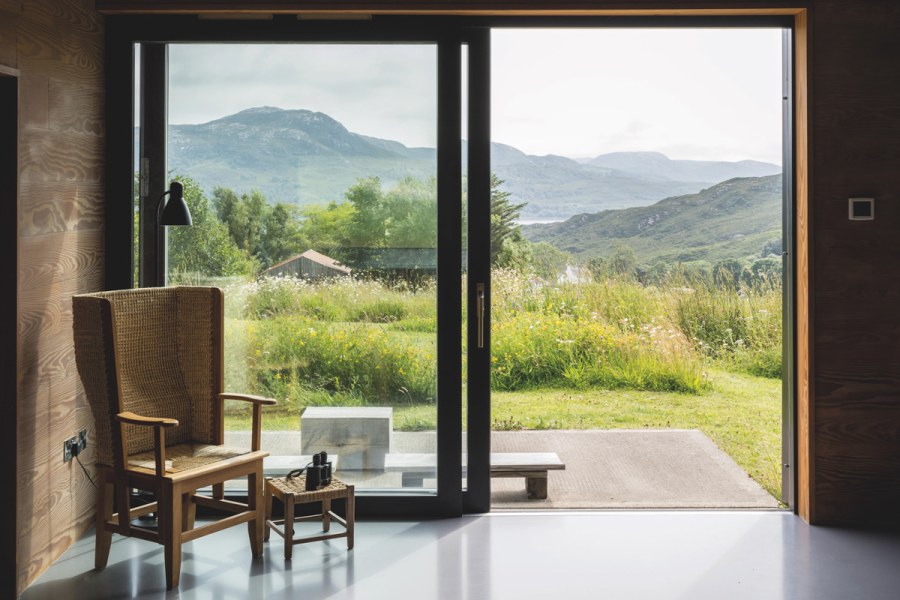 Superlative views over the south-west coast of the Isle of Skye, and a sustainable design by an acclaimed architect, are just two reasons to consider a relocation to Heaste, winner of two architectural awards since its completion in 2017. A homestead that's clad in black corrugated aluminium, inside the light-filled open-plan interiors are lined with Douglas fir, giving it the overall look and feel of a traditional Scottish blackhouse. Highlights of the two-bedroom home, which was designed by architect Mary Arnold-Forster, include a double- height living space and sliding glass walls that open onto a south-facing terrace. Situated just five miles from the town of Broadford, it's close to Loch Eishort and the walking is seriously good. Heaste is up for sale at £600,000 with The Modern House (themodernhouse.com).
KICK THE CLUTTER


With the housing market booming – according to latest figures the average property is selling for £27,000 more than it did last year – downsizers are racing to capitalise on the value of their homes and relocate. Decluttering is all part of the process but can be a daunting task. The trick, says Richard Hohler of Bishop's Move, is to do it in small chunks – stick to one room, drawer or wardrobe to avoid feeling overwhelmed. Start in places you like the least such as a spare room, garage or attic, where the emotional ties are weaker, because according to the UK Association of Professional Declutterers and Organisers, 'clutter is about postponed decisions. The longer you put it off the harder it gets'. Donating unwanted goods to charity shops saves it going to landfill, and some charities offer collection services too. Barnardo's alone estimates that decluttering will help up to 18,000 disadvantaged families this year.
ISLE STYLE


Island life is lived at a different pace. Things are more laid back, communities tend to be vibrant and welcoming, and there's usually room for small, local businesses to thrive. The Isle of Wight offers all of this in abundance and properties are cheaper than those on the Hampshire mainland. In the village of Shorwell on the West Wight, 1 Pells Cottage has come onto the market – a handsome Grade II-listed, end-of-terrace property that dates back to 1755. The stone cottage is Tardis-like inside, offering three bedrooms, a dining room, living room and kitchen-breakfast room. It's just a bike ride away from glorious Compton Bay for swimming and surfing, and a little further on to The Needles Headland and Tennyson Down for walks, picnics and some history. Priced at £390,000, it's on the market with Susan Payne Property (susanpayneproperty.co.uk)
A NEW DAWN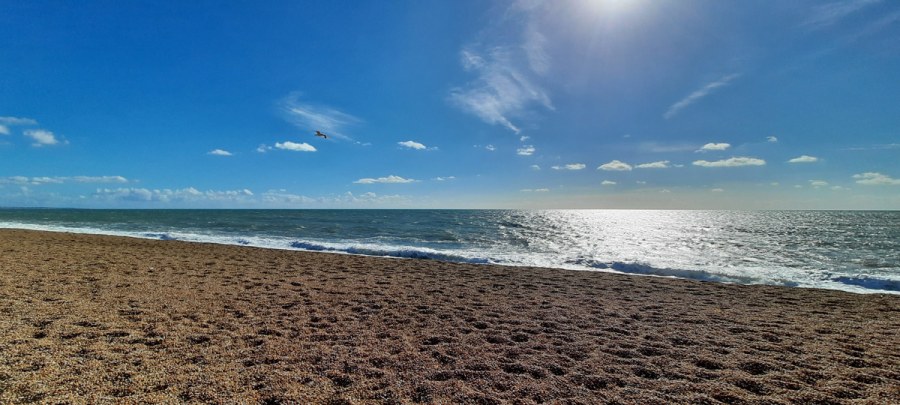 Greenhouse gas emissions from our homes make up a significant part of our collective carbon footprint – 14% of the UK total, which is why change is in the air. The Eco Experts offer advice on greener ways to live which could save you up to £1,450 a year in energy bills and reduce your carbon footprint by 123.2 tonnes of CO2 over the next 20 years. Heating is one of the biggest challenges, but installing solar panels to reap energy from the sun (average outlay £5,760) and/or an air source heat pump (average outlay £10,000) are quick wins. Smart thermostats can help keep usage under control, and better insulation can be done on a limited budget. The government is also scrapping VAT on energy-saving materials for the next five years, cutting costs at both retail and installation ends (theecoexperts.co.uk).
ON SOUTHERN SHORES


Folkestone's regeneration continues apace as the new Shoreline development on the seafront nears completion. With views over the Channel, the chic housing hub will offer 84 homes – 24 three- and four-bedroom townhouses, and 60 apartments, including two-bedroom duplexes and one- and two-bedroom apartments with private balconies. Shoreline is part of a 1,000 home Masterplan woven through with restaurants, cafés, shops and public spaces. Major updates have already been made to the public realm, including the renovation and repurposing of Folkestone Harbour and Harbour Arm. The first residents are expected to take ownership in the autumn and potential buyers can register interest at shorelinefolkestone.co.uk. Find out more about the Folkestone buzz at folke.life.
BRILLIANT BLUES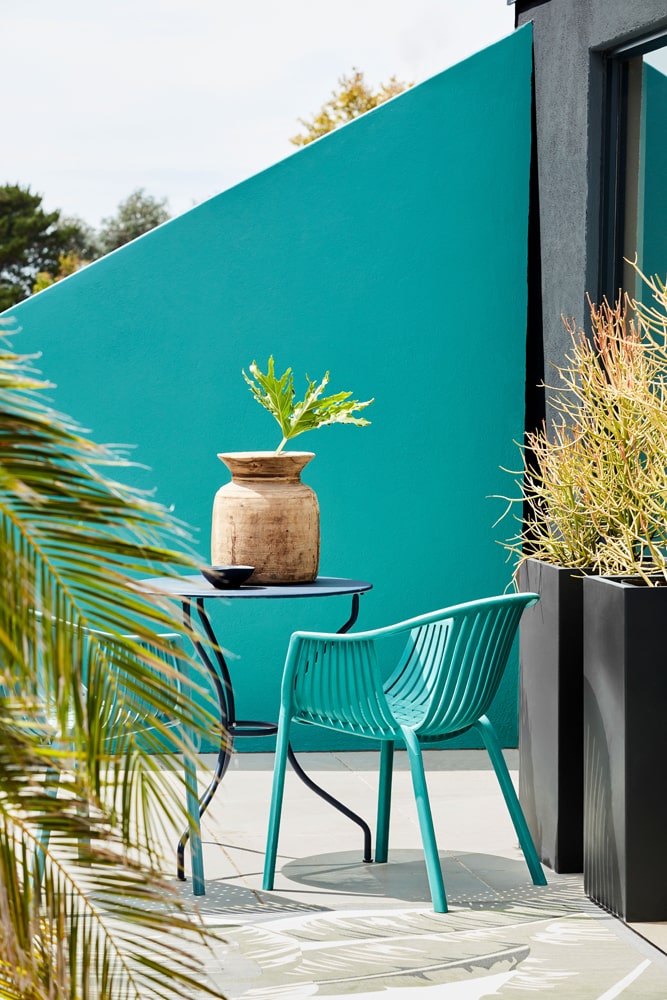 Planning on re-energising an outdoor patio wall, planter or shed? The exterior paints range by Little Greene Paint & Paper has some scintillating blues to choose from, such as Canton, a turquoise shade, and Smalt, an electric blue hue. The paints, along with other seaside colours, are available in the Intelligent Masonry Paint finish (in five-litre pots) and the Intelligent Exterior Eggshell finish (from £38 for a one-litre pot), so they can be applied to just about anything that needs a lick of lovely colour. For more inspiration, go to littlegreene.com, where you can also buy sample pots for £4.95 each.
LUXURY HOTSPOT


Celebrating its 30th anniversary this year, David Ball Agencies has a large selection of properties to buy in Newquay, the surfers' paradise on the rugged North Cornwall coast. While the primary destination for buyers is Newquay Pentire, the upcoming area is Porth cove, two miles from the town centre, says Fern Daniels, luxury and new homes manager for DBA. 'It's mainly because of its stunning beach, which is perfect for paddleboarding and kayaking but also for shops and food. Just across the sands is Roo's Beach, a fashion/lifestyle boutique with a coffee and cake shop, there's also Estrella Morada tapas bar and The Mermaid Inn right on the shoreline.' New luxury properties include Whipsiderry Close, 100m from Whipsiderry Beach, and Longshore, a collection of 10, four-bed sea-view homes priced from £995,000 (davidballagencies.co.uk).
STAY IN THE KNOW

If you are looking to move to the coast this year, then why not let us do the hunting for you and sign up to coast's free, weekly, property newsletter, Coast Property. Every week, we update the property for sale with seaside homes new to the market. We also pick out our Property of the Week, give you advice on property hot spots and the more affordable places to buy, along with in-depth features on coastal locations all around the British Isles. You can sign up for free at coastmagazine.co.uk/content/coast-newsletter-sign.
Browse through the latest seaside property for sale in the UK or pick up the latest copy of Coast magazine for more property news.