Relocation specialist and coast property expert Nigel Bishop casts his expert eye over the coast property scene along the UK coastlines.
As an island race we are never that far from a beach and for most the attraction of water – and hopefully sunshine – epitomises what the British think of holidays. Even the intrepid explorers seeking inland mountains to climb or moors to walk are drawn to the locations where water is an integral part of the scene, i.e. rivers and reservoirs.
Families with young children are inevitably drawn to the beaches around the UK where childhood memories are created, whilst the others may opt for the numerous promenades dating from Victorian times that run along the coastal towns.
But, what you my ask, is the best beach? A totally subjective question depending upon where you are in the UK and what the attraction is. A safe child beach with rock pools, safe swimming, dramatic surfing, sailing, hidden coves only accessible on foot…there is no one size suits all. That is where our shores triumph as the coastline varies from Cornwall to Sunderland, Sussex to Scotland, Wales to Norfolk, so I don't intend creating a best beach list that would fill all the pages of this magazine – there are simply too many.
The common denominator is the ever-increasing demand to live by the sea, fuelling property prices, never more so than in the post-Covid era where lifestyles have changed, remote working is favoured and an attempt to revert to a simpler lifestyle has become popular. The balance then clashes as many coastal areas can't meet these higher expectations. This, in turn, creates an imbalance in property values creating challenges for local families whose experience is needed to maintain the effective running of the community.
In general property prices in coastal locations attract a premium due to demand fuelled by city incomes. Whilst the Government is considering planning regulations for second homes and holiday letting, I doubt the trend will change. The draw of the water will always win.
Here's my selection this month of three fabulous coastal properties for sale close to amazing beaches:
Waterbeach Mews, Treyarnon Bay, Cornwall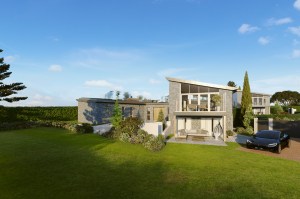 A prestigious development of three uniquely designed dwellings just 200 yards from the beach – these are eco-friendly, sustainable 21st century homes. Jackie Stanley are the selling agents (jackie-stanley.co.uk).
The White House, Burnham Overy Town, Norfolk
A detached, sympathetically restored Georgian family house with courtyard garden just a short drive from the renowned Holkham Beach. Fine and Country (fineandcountry.com).
61 Percy Park, Tynemouth, North Shields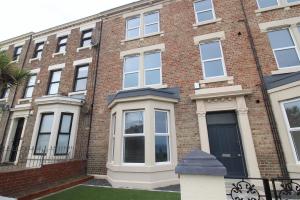 A four-bedroom town house, beautifully renovated close to the favoured Sandhaven Beach. Jan Forster (janforsterestates.com).
So home is where family and friends are – if you can combine that with a magical beachside location make sure you appreciate the beauty of it – make it home because, after all, "It's all about coming home."
For more expert advice from the property expert, check out Nigel's latest column on the property scene in the North East here.