Relocation specialist and coast property expert Nigel Bishop casts his expert eye over the coast property scene in the North West.
The north west is an intriguing coastline not always given the showcase it should have. Stretching along the shorelines of Cheshire, Merseyside, Greater Manchester, Lancashire and Cumbria, it is home to over seven million people.
Like all island dwellers those living within these counties like to watch the waves whenever possible and with the ever increasing road improvements this is entirely possible from anywhere within the region.
Due to its distance from London and southern cities this coastline remains predominantly the preserve of the regional population, other than those venturing en-masse into The Lake District – a region made famous by Beatrix Potter, Wordsworth, John Ruskin, to name a few.
Just south of The Lake District is Morecambe Bay – the largest expanse of intertidal mudflats and sand in the United Kingdom, covering a total area of 120 square miles. A favourite destination for seaside trips.
Other than the towns, the coastline itself is sparsely populated with villages and hamlets nestling against the sea – many enjoying stunning wide coastal views – so inevitably many properties become second homes and are available on Airbnb.
Then there are the major better known towns, Southport, Blackpool and down to Birkenhead in Cheshire. These are the thriving business and cultural centres. Here the 21st century has made its mark in so many ways, resulting in hotspots in the property world where values do equate to those in the south east.
One cannot miss referencing specifically The Lake District itself, a UNESCO World Heritage site with lakes, mountains and coastline. Whilst it is a national visitor draw, it is also home to the farming community and retains the charm of a bygone era in terms of buildings strongly protected by the National Park planning rules. It remains a  wonderful location to live, particularly for those who enjoy an outdoor lifestyle, walking in one of the most strikingly scenic parts of the British Isles.
Here's my pick this month of three special properties for sale in the north west:
Sandringham Road, Southport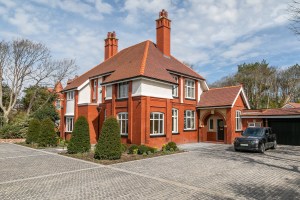 This is an elegant Edwardian house professionally renovated, sympathetically combining cutting edge features of modern living whilst retaining the period charm. Set in a favoured north west road within landscaped grounds – it is simply stunning. Chris Tinsley (christinsley.co.uk) are the selling agents.
Woodhey, Silverdale
A spacious, six-bedroom home close to the beach that has been carefully renovated to merge period features with modern amenities. A great family home in pretty waterside village within an Area of Outstanding Beauty. (waterhouseestates.co.uk)
Whitehouse, Parton, Whitehaven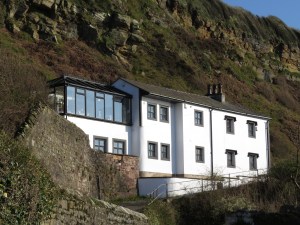 A prominent house literally a stone's throw from the beach along the car-free Wagon Road with open sea views. Dating back to the early 18th century and updated to 21st century living, this is unique waterfront home. (tiffen.co.uk)
Every region within the British Isles has its own culture and none more so than the north west. Home to entrepreneurs through the centuries and many a music talent has emerged from the area – a sure sign of a comfortable home because, after all,  "It's all about coming home."