Big skies, beaches, abundant wildlife, nature reserves – this region is perfect for lovers of the great outdoors. Words: Lesley Gillilan Illustration: Tom Jay
There are flinty quayside cottages on Blakeney's River Glaven. In Cley (pronounced Cly), a landmark windmill looks across the marshes towards Blakeney Point. The pine-fringed beach at Wells-next-the-Sea – part of the Earl of Leicester's Holkham Estate – is lined with a colourful row of huts-on-stilts. This is the so-called 'Champagne Coast': a string of North Norfolk fishing villages with a reputation for country mansions, delis, green wellies, posh seafood restaurants and high property prices. In the summer it's packed with London weekenders rolling up in their four-by-fours, but the true North Norfolk devotee sticks around for the winter when the wild landscapes come into their own: think church towers rising from water meadows that melt into marshes riven with creeks and salty lagoons; big skies, high tides and keen north winds.
For Sarah Whittley, natural-history author, it's all about lapwings, bitterns and marsh harriers. 'I'm a keen birdwatcher,' she says. 'And there are so many habitats here – miles of reed beds and marsh and some very large bird reserves.' The Norfolk Wildlife Trust's Cley Marshes, she points out, is the oldest nature reserve in England, formed in 1926.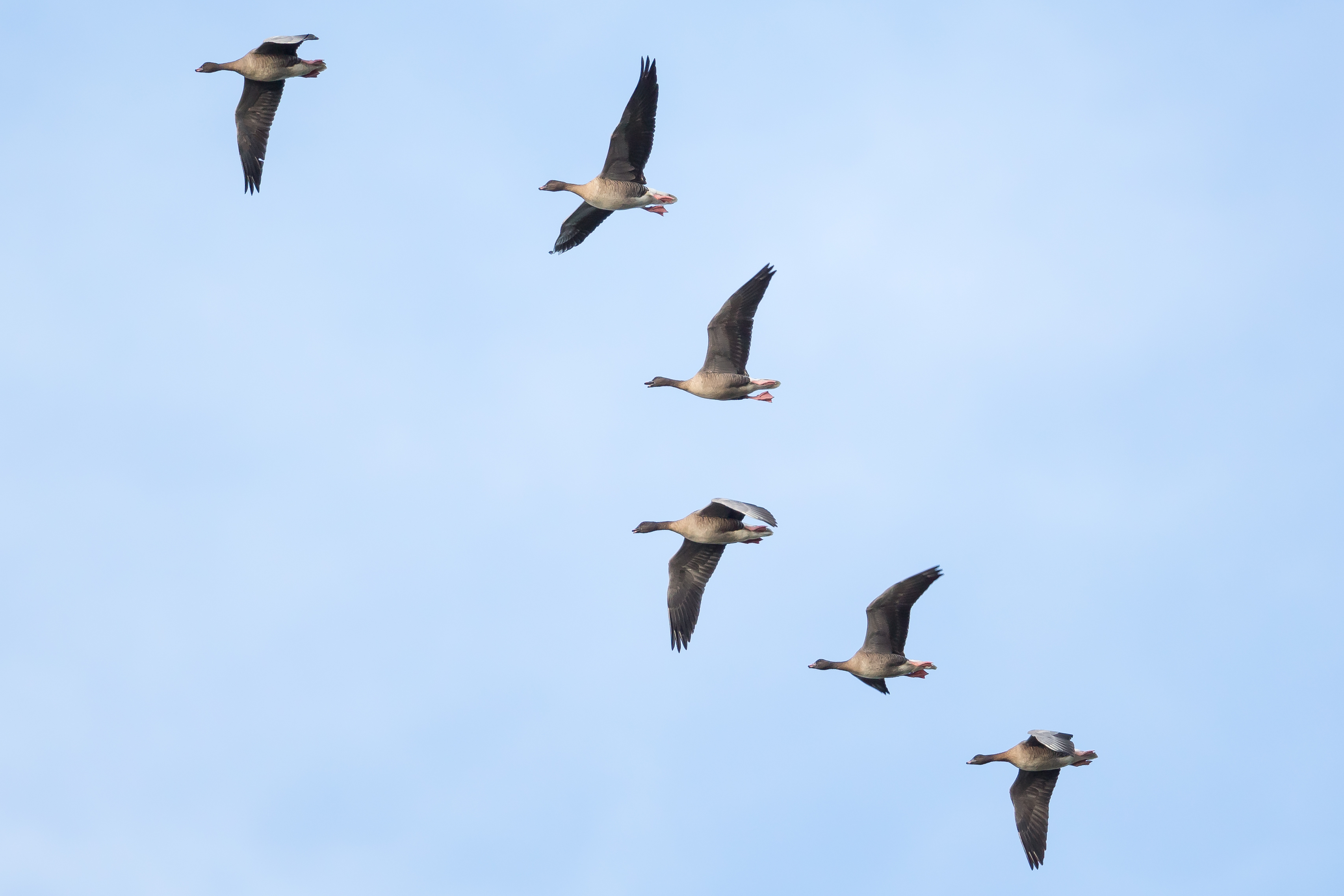 Sarah was still in her teens when she left her native Norwich for a new life in London. After establishing a career in publishing and illustration, she moved back to Norfolk, first to Norwich and then to Cley, where she and her partner, artist Rachel Lockwood, run Pinkfoot Gallery (pinkfootgallery.co.uk). As well as the gallery (named after the pink-footed goose, as it majors on British nature), Sarah founded her Norfolk-based Red Hare Publishing.
Every day she walks across the Blakeney Freshes where otters, water voles and skylarks are among dozens of diverse species that inhabit the freshwater grazing marshes. Sometimes she and Rachel drive to Stiffkey and walk the coast path to Wells-next-the-Sea – for fish and chips on the quay, a mosey round the lanes (or 'lokes') of independent shops off Staithe Street, the fishing harbour and the mile-long walk to the beach.
Back in Cley, there's the Picnic Fayre Deli, the Cley Windmill (now a guest house with sails), an eco-friendly wildlife education centre and, says Sarah, the longest chalk reef in Europe. 'There's a lovely buzz about Cley,' she says. 'There are constant waves of new people, which I love. And in the winter, it's quiet and isolated – everything North Norfolk should be.'
WHERE TO BUY
Cley and Blakeney are among the most popular coastal villages in Norfolk, particularly with foodies, birdwatchers and boaty weekenders. Both places are wall-to-wall brick and flint (all knobbly pebbled walls and red brick quoins under pantile roofs), and both are pricey (for a modest, two-bedroom cottage in Cley, you don't get much change from £300,000). Wells is more down to earth, a little cheaper and better served with facilities. For some of the finest houses in Wells, head for The Buttlands, a pretty square of Victorian-Georgian properties arranged round a village green, or the 'East End', inland from East Quay.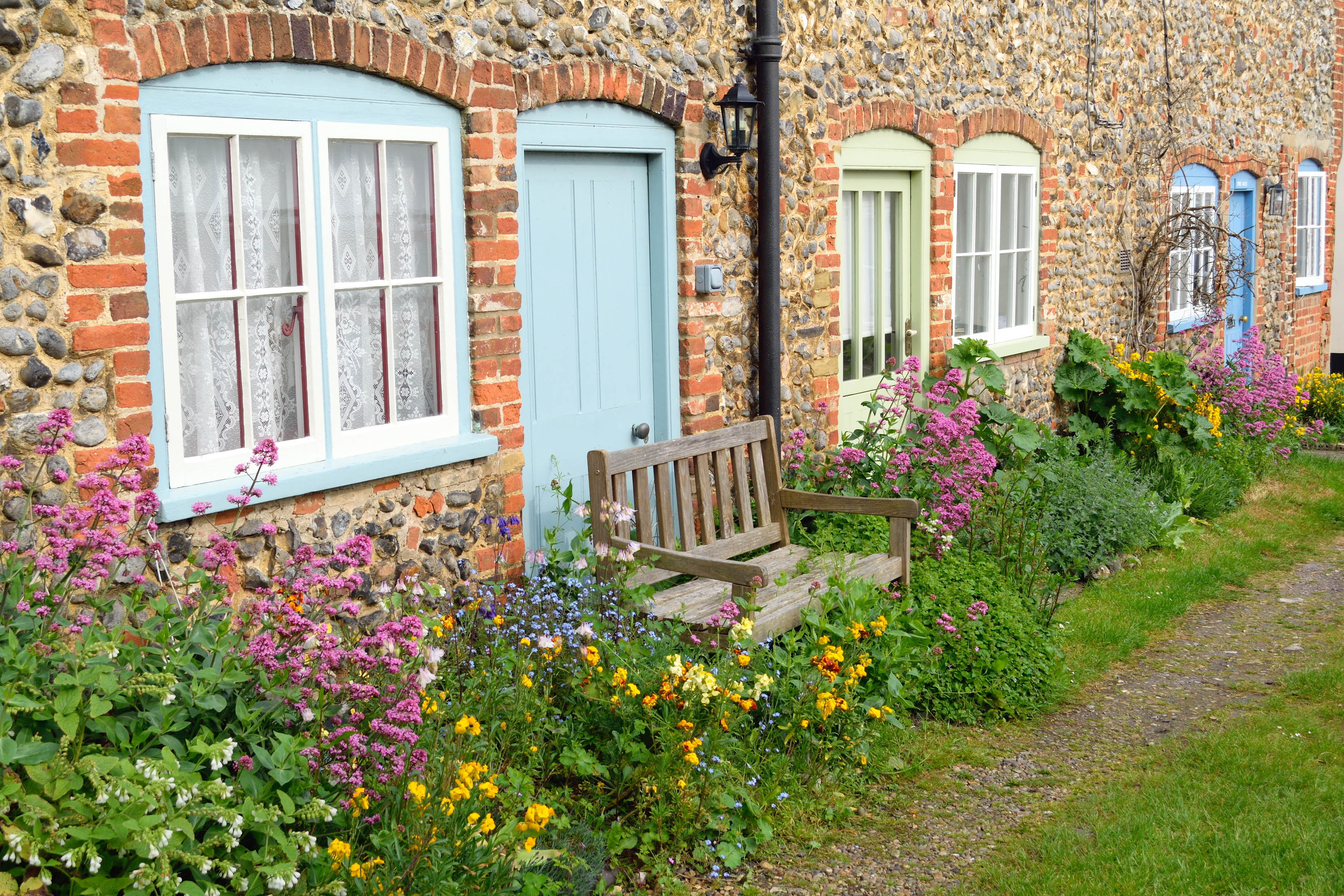 TIME OUT
With national nature reserves at Holkham and Blakeney, and marsh bird reserves at Titchwell and Cley, this is heaven for twitchers and wildlife-watchers. Walkers can take the coast paths which meander across the dunes and marshes at Morston Quay, or out to the National Trust's Blakeney Point, famous for its colonies of seals. There are some lovely beaches: the long stretch of powdery sand at Well-next-the-Sea was named Beach of the Year by The Sunday Times in 2016. Go sailing – there is a club in Blakeney. Sample the local foodie specialities: samphire, smoked salmon (from the Cley Smokehouse), as well as mussels, shrimps, brown crab and lobster. Among dozens of great places to eat, try The Moorings in Blakeney (blakeney-moorings.co.uk) or the Wells Crab House (wellscrabhouse.co.uk).
JOBS & COMMUTING
Traditional industries like fishing and farming continue, but tourism is the big earner around here, and the area also attracts writers, artists and film-makers, many of whom work from home. Others commute to Norwich – roughly 30 miles from, say, Wells or Cley; or you can take a Coasthopper bus to the station at Sheringham and travel to Norwich on the Bittern Line train (50-60 minutes). The journey to London Kings Cross takes just over two hours from Norwich (which has the nearest international airport, norwichairport.co.uk).
SCHOOLS
The local state secondary is Alderman Peel High school in Wells-next-the-Sea; a specialist sports college it's rated Good by Ofsted. In the independent sector, there is the renowned Gresham's in Holt.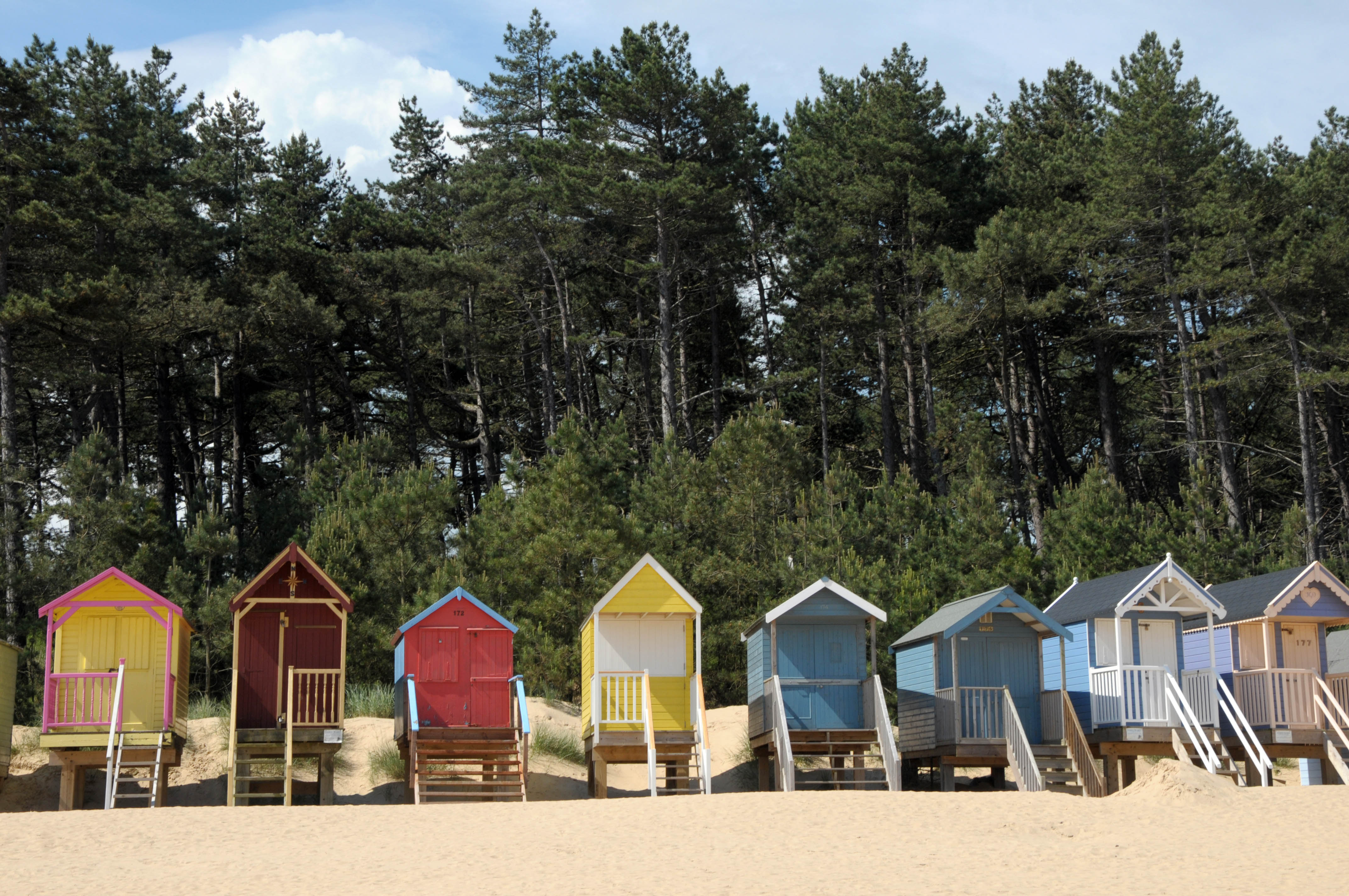 REALITY CHECK
Cley-next-the-Sea is something of a misnomer as the sea is a thin and rather distant line of blue beyond the watery expanse of marshland. It's worth noting that the area has a propensity for flooding: Blakeney was the worst affected by a tidal surge in the winter of 2013. And these villages are at least 20 minutes' drive from the nearest supermarket.
COMING UP
For those who love this wild coastline but can't quite stretch to Cley and Blakeney, take a look at neighbouring Sheringham. The seaside town has its fair share of brick and flint, as well as a railway station and a well-regarded high school. House prices are lower, too (on average, nearly half the price of properties in Cley) but it's catching up fast.
For more information about the best coastal towns and cities to move to, click here or pick up a copy of the magazine.
WHO'S WHO?
Cley Windmill was once owned by the family of singer James Blunt. Novelist Rachel Cusk has a cottage in Cley. Chris Tennant, son of the late Lord Glenconner, owns the Bang in Wells café. On rare occasions you might see the Duke and Duchess of Cambridge.
CAN YOU AFFORD IT?
Wells: £479,481
Cley: £527,273
Norfolk: £278,954
UK: £290,014
Average house prices: April 2021. Source: RightMove
WHAT SARAH LIKES ABOUT NORTH NORFOLK
The 'tens of thousands' of pink-footed geese, which arrive in Norfolk in September and leave in February. 'The sky goes black with geese,' says Sarah. 'It's an amazing spectacle.'
The woods at Wells-next-the-Sea: a forest of gnarled conifers in the dunes bordering Wells Beach and the Holkham estate. 'It's the best place in the world.'
The desolation of Cley's pebbled beach, and the walk out to Blakeney Point's shingle spit (nationaltrust.org.uk/blakeney-national-nature-reserve), a breeding ground for grey seals and seabird colonies. 'You can hear the moaning of seal pups but usually there's nobody else around,' she says. 'It feels like you're on the moon.'