Mull's tiny capital is a picture postcard beauty within easy access of mountains, white beaches and the mainland. Words: Lesley Gillilan
With a pretty bay of brightly coloured houses set against a backdrop of Hebridean hills, Tobermory's harbour is one of the most photographed places in Scotland. The film location and inspiration for children's television series Balamory, it looks every inch the story-book fishing village but this town is the capital of the Isle of Mull; the heart of island life and the centre of its busy tourist industry.
Aside from traditional fishing and farming, tourism is the mainstay of Mull – and this exceptionally beautiful island has a lot to offer visitors. The main attraction is its wildlife and its wild Hebridean landscapes: castles, lochs, white-sand beaches – among Scotland's finest – spectacular sunsets and snow-capped mountains which reach heights of over 3,000 feet at Ben More, the island's only Munro. To the far north-east of the island, Tobermory might seem a little off the beaten track, but it's surprisingly busy and so utterly charming that many of its regular visitors decide to stay for good.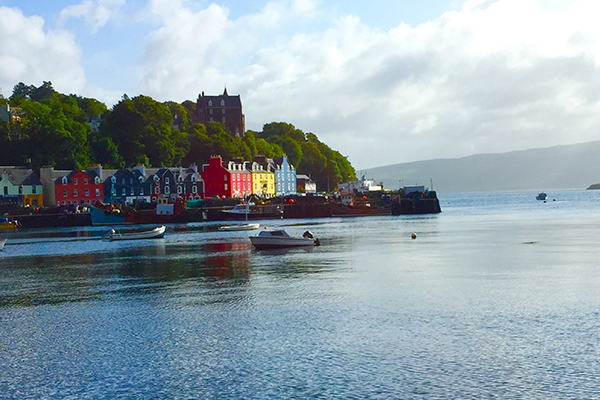 According to Lucy Hallett at Oban estate agent West Property, the majority of Mull's buyers come from the mainland, mostly from England with many looking for lifestyle properties – either guest houses or homes with holiday letting potential. And once settled, there is plenty to keep them busy. 'Mull is a very open, very friendly place,' says Lucy. Tobermory is a gateway to the smaller islands of the Inner Hebrides; it has good local shops, an arts centre and a small theatre. 'There's a lot to do here,' she adds.
WHERE TO BUY
Those famous coloured houses are on Tobermory's Main Street – right on the harbour. Higher up, and a little more private, is Argyll Terrace, which offers great views of the town and the sea. Mull's scattered villages are mostly on the coast; the closest to Tobermory include Salen and pretty Dervaig – reached via twisty, single-tracked roads with plenty of areas of splendid isolation in between. For those who want to be closer to the ferries to Oban, go south to Craignure, a quiet village with views across the Sound of Mull towards the West Highlands.
HOW MUCH?
Prices are well below the national average, a shade higher than the west-coast mainland and sometimes skewed by the occasional high profile sale – such as a millionaire castle. Rural cottages often sell for under £250,000 (or for as little as £120,000 for a two-bedroom home in Tobermory). For those properties with income potential – like a guest house in Main Street – expect to pay around £500,000. As is often the case on the Scottish isles, many of the 'properties' offered are plots of land with permission to build and are priced from around £50,000. In all cases, prices quoted serve only as a guide.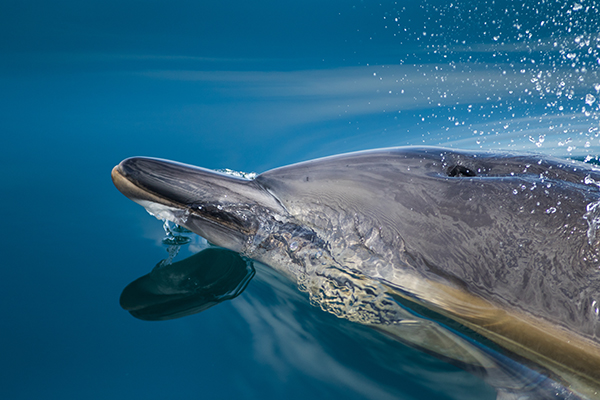 TIME OUT
From golf and pony trekking to hill walking and cycling, Mull has a lot to offer the active outdoor type. The place is rich in wildlife, too (otters, dolphins, basking sharks, red deer and the UK's largest population of white-tailed eagles) and there are some gorgeous beaches (Port na Ba, Ardalanish and Fidden stand out). Take a boat trip to neighbouring Iona, Staffa or the Treshnish Isles, explore the sea arches of Carsaig or visit lovely Calgary Bay. One of the island's best restaurants is Ninth Wave at Fionnphort (ninthwaverestaurant.co.uk, nearly two hours' drive) but it's worth staying in Tobermory for fresh fish and scallops from the so-called Chip Van (which holds a Les Routiers award).
TRAVEL LINKS
Although Mull is more accessible than many of its Hebridean neighbours, it's still out of the way. By public transport, you would first take the train from Glasgow to Oban (3.5 hours), then board a CalMac ferry from Oban to Craignure (around 45 minutes). Tobermory is another 40 minutes to the north by road. An alternative ferry service runs from Kilchoan on the Ardnamurchan Peninsula direct to Tobermory. The nearest international airport is Glasgow.
SCHOOLS
The island's only state secondary is Tobermory High School, and an inspection report by Education Scotland rated its performance as satisfactory to very good.
REALITY CHECK
Most of the island's drawbacks are related to the climate, particularly in the winter months when the nights are long, the temperature drops and stormy weather can result in ferry cancellations.
COMING UP
Mull is the best-known of the Inner Hebridean islands but it is gradually being upstaged by its feisty little neighbour, the Isle of Tiree. Four hours from the mainland, it has ravishing white-sand beaches, an award-winning music festival in July and a reputation as one of the sunniest places in the UK.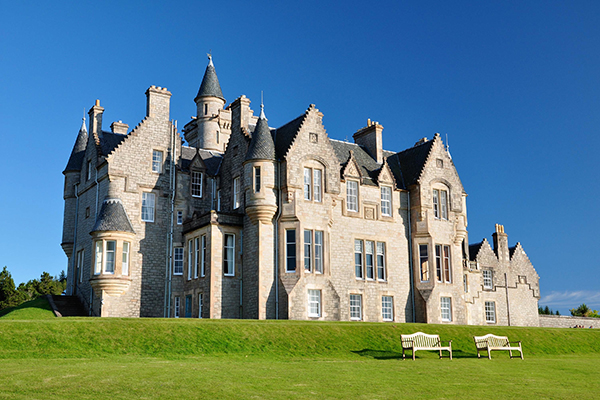 PAY A VISIT
Glengorm Castle (01688 302321, glengormcastle.co.uk).
This impressive Victorian castle stands on a dramatic headland four miles west of Tobermory. Owned by the Nelson family, Glengorm is homely as well as magnificent: you can warm up with a wee dram by an open fire, snuggle up in a tower room (or one of the estate's six cottages). Many of the rooms have spectacular views of the North Atlantic. B&B from £135 per night.
Browse more coastal destinations here or in the magazine.
CAN YOU AFFORD IT?
TOBERMORY: £193,308
ISLE OF MULL: £204,637
OBAN: £180,317
UK: £304,233
Average house prices SEPTEMBER 2017. Source: Zoopla