Despite pretty houses, historic landmarks and fast rail connections, this quirky town remains one of Kent's best-kept secrets. Words: Lesley Gillilan
On a map it could be an extension of Folkestone – all that stands between Hythe and its larger neighbour is the village suburb of Sandgate – but this charming Kentish town sings to its own tune.
One of the south coast's so-called Cinque Ports, it's best known for its Royal Military Canal: a relic of the Napoleonic wars which cuts a ribbon of green, willow-lined water through the heart of the town. There are gardens and playing fields close to the seafront, fishing boats on English Channel shingle, and though it all feels rather genteel, the place has a charmingly eccentric edge.
The local arts centre is housed in a disused tin chapel (the Tin Tabernacle); a curious miniature steam train – the Romney, Hythe & Dymchurch Railway – trundles back and forth between here and nearby Dungeness; and in the flinty Norman church you'll find a hoard of human bones (the Bones and Skulls collection in the crypt at St Leonard's is the largest 'ossuary' in Britain).
But perhaps the oddest thing about Hythe is how few people know how good it is. 'It's still relatively undiscovered,' says Jackie Davies, branch manager of local estate agent Colebrook Sturrock, adding that it's long been overlooked in favour of trendier Whitstable or Margate. But thanks to good local schools and excellent rail links, that's beginning to change.
Jackie recommends Hythe for its old-fashioned High Street, unspoilt Victorian seafront, its beaches and the neighbouring countryside. To the west, lies the other-worldly landscapes of Romney Marsh, to the east an esplanade that runs all the way to Sandgate. And if the town seems a little too quiet, there is livelier Folkestone on the doorstep – or London is an hour by train.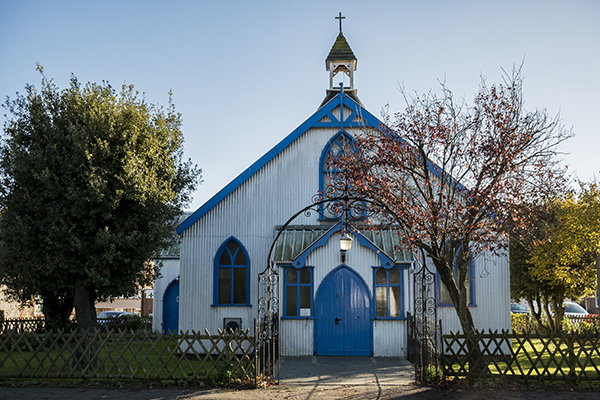 WHERE TO BUY
From Kent cottages, Georgian villas and Victorian townhouses to retro bungalows and glassy new-build apartments, Hythe has a mix of architectural styles and many of its pretty streets have views of the sea, the canal or both. Head for Marine Parade, South Road, Seabrook Road or the conservation area around North Road and St Leonard's Church where a jumble of quiet, leafy streets slopes up from the High Street (the area is generally referred to as Hythe's 'hillside'). With south-facing views out to sea, Cliff Road is one of the most sought after streets.
HOW MUCH?
Hythe prices are a shade above the national average but aside from a few millionaire properties, houses are generally good value. Expect to pay around £600,000 for a family-size house on the hillside; £400,000-£500,000 for four- or five-bedroom townhouses on, say, Stade Street; £350,000 buys a roomy seafront apartment or a three-bed cottage. Inland, two-bedroom terraces often sell for under £250,000. Sandgate is marginally cheaper. Rents are quite high: around £1,200 a month for a three-bed house.
TIME OUT
There are two local golf courses, tennis, squash and cricket clubs, a bowling green and the Hythe and Saltwood Sailing Club (for sailing, kitesurfing and kayaking). Walkers can follow the path of the 28-mile Royal Military Canal, stroll along the prom to Sandgate's lovely beach or explore nearby Brockhill Country Park. There are excellent coastal cycle paths, good local shops and a Waitrose. Eating out is not Hythe's strong point, but it's worth a jaunt to Rocksalt on Folkestone Harbour (rocksaltfolkestone.co.uk) for seasonal Kentish produce and great views. In August, a Venetian Fête turns the canal into a carnival of floats that do actually float. For more, see visitkent.co.uk.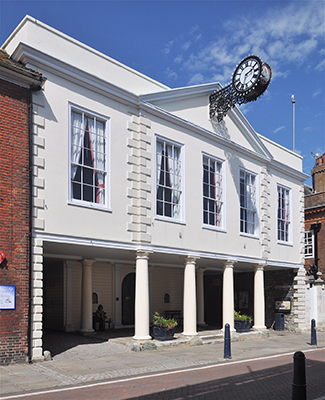 TRAVEL LINKS
Local commuters might travel to Folkestone (five miles), or Ashford (12 miles), but Hythe's excellent links to London is one of its main selling points. There are trains from Sandling (just outside Hythe) to Charing Cross, but the fast route is to pick up the High Speed Rail Link from Folkestone which whizzes into St Pancras in just under an hour. The 76-mile journey to the capital (via the M20-M25 by car) takes roughly two hours. Gatwick is the nearest airport. Dover is 20 minutes away and the Channel Tunnel terminal is only four miles.
SCHOOLS
The closest secondary is Brockhill Park Performing Arts College at Saltwood, which is rated by Ofsted as Good. Folkestone's grammar schools (for girls and boys) are both deemed Outstanding.
REALITY CHECK
The town has a reputation as a retirement haven but the demographic is changing. According to Jackie Davies, around 50 per cent of buyers are coming from London and North Kent – many are young families looking for a lifestyle change.
COMING UP
Folkestone is still cheaper than Hythe, despite ambitious harbour-regeneration plans driven by Saga tycoon Roger de Haan's Creative Foundation. A good in-between option is Sandgate: look at the High Street, where period townhouses back onto the sea, or Radnor Cliff for seaside houses and apartments.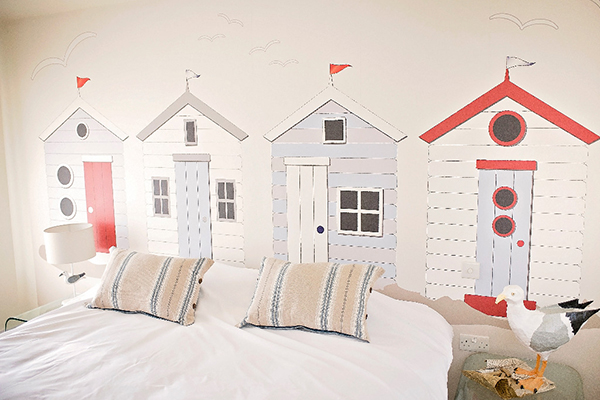 PAY A VISIT
The Beach Escapes (07967 590732, thebeachhythe.co.uk).
These fresh, contemporary apartments live up to their name with an amazing location backing on to the beach (from the rear sun terrace, you simply open a gate onto the promenade). The rooms are bright and cheerful with subtle seaside décor – think nautical stripes, sailing wallpaper and a beach-hut mural – plus wet rooms, king-size beds, slipper baths and spectacular views.
Browse more coastal destinations here or in the magazine.
CAN YOU AFFORD IT?
Hythe: £436,858
Sandgate: £363,254
Folkestone: £276,304
UK: £354,564
Average house prices July 2022. Source: RightMove.