With a lively events calendar, extraordinary maritime and locomotive history, and a taste of the arts, Watchet is a pretty harbour town for property hunters seeking a coastal lifestyle. WORDS: HELEN HEYNS
Watchet is a lively and dynamic harbour town, on the west Somerset coast with views of the Bristol Channel. You will find Dunster and Minehead to the west, Williton and Washford to the south and The Quantock Hills to the east. The locals say it is the people who make this town.
As you arrive in to Watchet you are greeted by the Heritage Railway, where the steam train meanders its way through the Somerset countryside bellowing with white smoke. The puffing sound is unmistakable in summer between Bishops Lydeard and Minehead, and it's quite a breathtaking scene.
The quirky buildings tell stories of an incredible maritime and locomotive history, and the public art is popular; many sit on the knee of Yankee Jack and have their photo taken. Local John Short (Yankee Jack) was known as the father of the sea shanties.
Many people attend the sea shanty singing at The Pebbles Tavern, where regular Shanty evenings are held – be warned, you will be encouraged to join in. People go next door to The Mariners Chippie and bring their fish and chips to the pub to enjoy the live music.
Watchet is popular with walkers from the surrounding Quantock Hills who frequent the pubs or cafes such as Sam's Deli; it is an easy meeting place for many who enjoy the bustling harbour area. You will find that while some of the shops operate on reduced hours during winter, however, Watchet as a community is open all year round which is attractive to people looking for a home here. With around 70 per cent permanent homeowners there is a nice mix of locals and holidaymakers.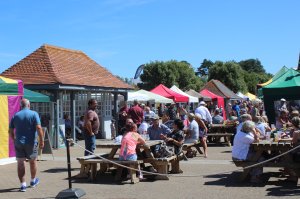 WHERE TO BUY
Properties with sea views, close to the marina and town centre are extremely desirable. Whitehall, located close to the end of the old Mineral Line, and St Decumans Road overlooking the town and Bristol Channel, as well as Five Bells, Cherry Tree Way and West Street are all popular places to live.
Justin Harris at Wilkie May and Tuckwood tells me: "Watchet offers a warm welcome from the entire community, an eclectic mix of people who have deep history with the town. Sat right on the coastline, Watchet offers a broad mix of arts, crafts and music scenes.
"From stone cottages to modern townhouses with uninterrupted views over the Bristol Channel to the Welsh Coast – Watchet is an affordable coastal town nestled between The Exmoor National Park and The Quantock Hills (AONB)."
HOW MUCH?
The average price of property in Watchet over the last year to February 2023 is £267,017, making property reasonably priced for the surrounding scenery and coastal location.
Most of the sales in Watchet during the last year were terraced properties, selling for an average price of £220,444. Semi-detached properties sold for an average of £332,119, with detached properties fetching £396,650.
Overall, sold prices in Watchet over the last year were 11 per cent up on the previous year and 16 per cent up on the 2020 peak of £229,296, according to Rightmove.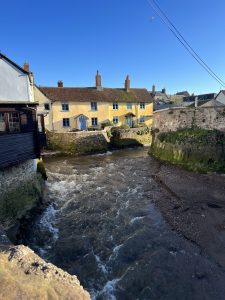 TRAVEL LINKS
Watchet is located 30 minutes from Taunton train station and 40 minutes to junction 25 of the M5 on the A358. You can travel from Taunton to London Paddington in one hour 45 minutes, or by road you can expect a journey time of around three hours using the M5, M4 and M25. If you are exploring the South West then you can be in Devon in 50 minutes and Cornwall in two hours. There is a bus service which runs between Taunton and Minehead every 30 minutes from outside the Visitor Centre.
SCHOOLS
The sense of community extends to the local first school, Knights Templar Community Church School and Nursery, where relationships are number one. The ethos of the school is warm and friendly, and described like a family by head teacher, David Frowde.
He says: "If the children are happy and if their concerns and anxieties are supported, then they will be happy learners. By meeting their emotional and social needs, you can help them to learn. Children have said that they feel they belong, they feel loved, and they feel safe at our school. The care level is second to none."
Children move on to Danesfield Middle School in Williton, and then to Minehead College or further education schools and colleges in Taunton, which are renowned for their exemplary status.
REALITY CHECK
Many properties in Watchet don't come with their own parking, so you can park on the road or purchase a permit for one of the car parks.
There is a problem with cliff erosion in the area and, while this doesn't affect Watchet town centre, the road between Watchet and Blue Anchor is susceptible to landslides during heavy spells of wet weather, and as such the road will be closed.
Watchet isn't on a major commuter route and so you are a little off the beaten track; while this is extremely attractive to many, it is not the best location if you are travelling away from Somerset regularly.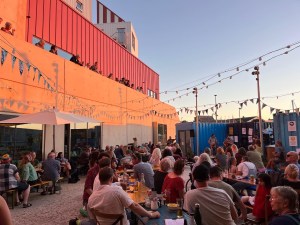 TIME OUT
Watchet is thriving with community events, festivals, live music, fireworks, art exhibitions, wheelbarrow races and street fairs. In fact, this town knows how to hold an event with hundreds organised throughout the year; a favourite with locals is the weekend in September when the town is transformed into a 1940s set.
Take a walk along the harbour wall to the lighthouse at the end. For the best aerial view of Watchet, head up to the Splash Point where you can see across the harbour and the town. For beach life you have West Street Beach, Helwell Bay or Doniford Beach; or take a short drive to Blue Anchor Bay, to the west of Watchet, which is a long sandy beach with two cafes and a pub.
Watchet is set within a nationally protected area due to its Jurassic and Triassic rock, which contain some of the earliest fossils found in the UK. There are regular fossil hunting days out at Helwell Bay.
East Quay Art Centre opened in 2021, an architectural designed building housing two art galleries, 11 artist studios, a restaurant, print studio, accommodation, holiday let pods, shops, a geology lab and education centre. The centre was opened with funding, the majority coming from the Coastal Communities Fund, a government initiative to improve coastal areas.
Started by five local mums, who formed social enterprise Onion Collective and collaborated with local community groups such as the Watchet Coastal Community Team; this is a truly inspiring story of local people who wanted to make a difference in their town.
In the town you will find independent shops such as Perfectly Lovely, a home décor boutique, Antiques and Curious and Clathers clothing, home décor and gifts who have stores around the area. The butchers run by Richard Little is on Swain Street and serves fresh local meat, or for local produce, such as fresh fish, cakes, bread and crafts there is a town market every Wednesday from May to September.
Fiona Payne, also known as 'Mrs Watchet' manages the Visitor Centre and Love Watchet, which is a website full of everything you need to know about the area so if you would like to know more visit lovewatchet.co.uk
PAY A VISIT
East Quay pods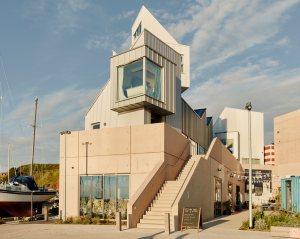 Located on East Quay, the five pods have been designed to offer the best views of Watchet Harbour, while sleeping two to four people. Each of the has its own concept and story, reflecting the town, its culture, heritage, and future hopes. Managed by Onion Collective, this central location to the town and harbour allows you to immerse yourself in the harbour lifestyle. Pods come with free wi-fi, mini kitchen, shower or bathroom and a smart TV. Prices start at £110 per night. 01984 263103 eastquaywatchet.co.uk/visit/accommodation-at-east-quay 
48 Swain Street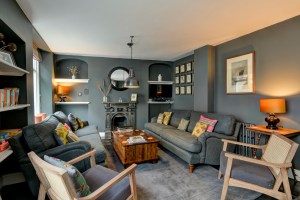 In the heart of the town you will find 48 Swain Street, a four-bed luxury holiday home sleeping up to eight, offering a cosy place to relax in style. Every bedroom is ensuite with a slipper bath and walk-in shower. You will find everything you need for a family stay with a well-equipped kitchen, books and board games, a smart TV a PlayStation 4 with a selection of games. You are a short stroll to the harbour and East Quay, with many pubs, restaurants and cafes on your door step. Prices start from £1,200 per week, with discounted rates for shorter stays. 07814 550254 48swainstreet.co.uk
WHAT CAN YOU GET FOR YOUR MONEY?
Here are some of our favourite Watchet properties for sale:
SEVERN HOUSE, MARET STREET (GUIDE PRICE £550,000)
A slice of history is on offer with this five-bed, semi-detached, tree-storey property, with a one-bed annex in central Watchet. Sea views, large, pretty south-facing garden and a summer house. (reddeercountry.co.uk, Red Deer Country, Williton 01984 631153)
28 WEST STREET (OFFERS IN EXCESS OF £385,000)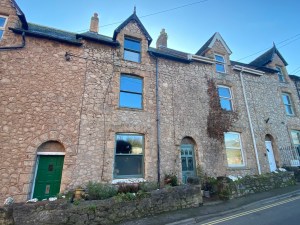 Beautifully renovated Victorian terraced property with four bedrooms, one bathroom, with scope to add an ensuite to the master bedroom. Pretty rear courtyard with summer house. (wilkie.co.uk, Wilkie May and Tuckwood, Watchet, 01984 634793)
MARINA CHALET, BRENDAN ROAD (GUIDE £359,950)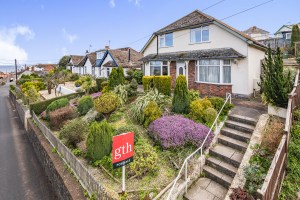 A 1930s detached property with sea view, commanding an excellent elevated position overlooking the popular harbour town of Watchet, with parking and garage to the rear. (gth.net/property, Greenslade Taylor Hunt, Williton, 01984 632167)
BROOKSIDE, LUXBOROUGH, NR WATCHET (GUIDE £395,000)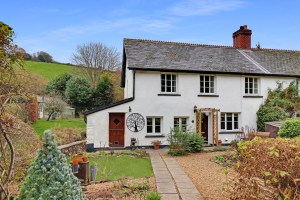 A charming period cottage situated in a sought-after Exmoor National Park village, beautifully presented with two bedrooms and two receptions, set in lovely gardens with a stream boundary. (webbers.co.uk, Webbers, Minehead, 01643 706917)