From the grandeur of Alnwick Castle to the never-ending sandy beaches of Alnmouth, this unexplored corner of England has plenty to attract property hunters.
Alnwick may be best known for its castle that starred as the magical Hogwarts School in two Harry Potter films – but the charms don't stop there for this bustling market town.
The historic old centre of town retains its higgledy-piggledy charm, but sympathetic developments on the outskirts provide enough housing stock and keep prices down. Independent shops vie with High Street regulars like WHSmith and Boots. There are five supermarkets, including an M&S Foodhall next to Turnbull's – "the home of Northumbrian food since 1880".
Charity worker Philippa Carroll enjoys living in the town. "It's a magical blend of history and modern living with the town centre cosily wrapped around the castle walls," she says. "There are shops with locally made goods and artistic stuff as well as our own independent  department store, Robinson's."
Just four miles to the east, more or less following the River Aln, is Alnmouth. For many visitors the first glimpse of the seaside village, complete with beach, estuary and picturesque houses is from the main east coast rail line, which hugs the shoreline for a few miles in either direction.
Up close, the village doesn't disappoint either. The centre is packed with historic homes many dating from Alnmouth's time as the premier grain port in the north-east. The main street supports pubs, restaurants, independent shops like the deli/grocers Scott's and has even held on to its Post Office when many rural outlets have closed.
No surprise locals love it here. University lecturer Martin Shingler lives in the historic part of the village close to the famous 'coloured houses' and enjoys walking on the nearby coastal path. "It is an amazing place. It feels quite remote, but still connected. The train service is quite something."
Between Alnwick and Alnmouth lie Hipsburn and Lesbury, both 'sought after' property spots and further south is another castle, Warkworth, which Shakespeare called "this worm-eaten hold of ragged stone" in Henry IV and where village property prices are nearly double that of Alnwick.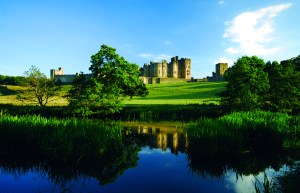 WHERE TO BUY
New developments dot the landscape surrounding Alnwick, offering affordable alternatives to some of the grand houses in the town.
With building land at a premium in Alnmouth, new developments occupy elevated positions just outside the village. The houses around 'Alnwood' enjoy views over the estuary while even more grand homes line Foxton Road towards Alnmouth Golf Club, not to be confused with Alnmouth Village golf club which lies directly alongside the dunes.
Elizabeth Humphries, associate director of property hub RE/MAX, says retirees and second-home buyers are contributing to the higher prices: "There is a good deal of kudos attached to saying you have a home around Alnmouth. Most buyers are in the 60-plus age group and have more money to spend."
HOW MUCH?
Properties at the coast attract premium values with Alnmouth average prices at £579,000 and nearby Warkworth nearly £500,000, according to Rightmove. That is around double the Alnwick average of £262,000.
Estuary Drive, a new development in Alnmouth, includes a three-bedroom end-of-terrace home on the market with a guide price of £895,000, while The Artists House in Alnwick, complete with turret, is marketed at just under £1m.
Bargains can also be had. A one-bed flat in the middle of Alnwick is heading to auction with a guide prices of £70,000 while a traditional three-bedroom semi-detached cottage, positioned on a quiet lane within the heart of Alnmouth is marketed at £245,00.
TRAVEL LINKS
Alnwick lies directly on the A1 linking Berwick to the north and Newcastle heading south, where Newcastle International Airport is just 40 minutes from Alnwick.
The local railway station has been renamed 'Alnmouth for Alnwick' but is actually in neither place, as it is in the neighbouring village of Hipsburn. Lying on the main east coast mainline, Edinburgh is an hour's journey time and London – 300 miles and several worlds away –  takes just three hours 40 minutes.
The X18 bus winds four hours from Newcastle to Berwick through truly magnificent scenery taking in Craster, Bamburgh and the road to Holy Island as well as linking Warkworth, Alnmouth and Alnwick.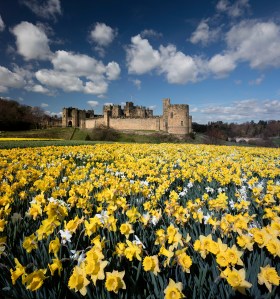 SCHOOLS
Alnwick has three well-positioned primary schools while children in Alnmouth and surrounding area attend Hipsburn Primary School.
The Duchess's Community High School in Alnwick has the second largest catchment in the UK serving a wide rural area with more than 1,000 students travelling to school on the bus.
"This school is of great significance in the local community," says co-headteacher Alan Rogers. "It is one of the oldest schools in the north east, founded 215 years ago by the then Duchess of Northumberland on the principle of giving the young people of Alnwick a good education; this mission is still true to this day."
REALITY CHECK
Getting in and out of Alnwick can be a bit of a mission as traffic bottlenecks to get through the single lane 15th century Bondgate Tower. Parking is also worth planning with council car parks – 'free' with a £1 disc – filling up quickly although you can get lucky parking on the Bondgate Hill Cobbles in the middle of town.
Alnmouth has lots of holiday homes and rentals, which means the locals that are left to rattle around in the winter but are over-run in summer. Street parking is at a premium so head for the parking in the dunes (£3.50 per day) operated by the Burgage Holders of Alnmouth Common, a charity benefitting the whole village.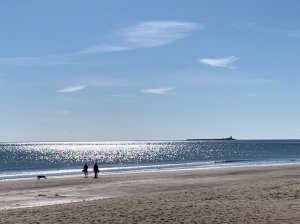 TIME OUT
Alnwick Castle (family ticket £53 online) and Alnwick Garden (family ticket £35.20 online) are world class attractions of but locals also love to explore another of the Duke of Northumberland's (free!) properties. Hulne Park is walled, and was landscaped by Capability Brown and has meandering paths around the River Aln plus a punishing walk up to the 18th century Brizlee Tower rewarded with views over to the Cheviot Hills.
For a town with a population of 8,000 settled in a primarily rural area, Alnwick punches above its weight. It has the Playhouse theatre, the world-renowned second-hand shop Barter Books, elegantly repurposing a railway station that closed in 1968, a small hospital (no A&E) and a golf course.
Alnwick Playhouse has played a major role in the life of the town since 1925, and has been a vibrant arts centre since 1990. There are touring theatre productions, music and the latest movie releases, a welcome addition as the nearest cinema is 30 miles away.
The town welcomes wide range of events from the What a Wonderful World Festival' of arts, science and the natural world to a walking tour taking in what organisers call "one of the most intense concentrations of protected historic buildings in England". For latest info look at the Town Council listing – alnwick-tc.gov.uk/events/
The England Coast Path runs through Alnmouth and adventurous walkers can make for the inaccessible, but not surprisingly unspoilt, beaches of Howdiemont and Sugar Sands north of the fishing village of Boulmer.
For a proper seaside experience Alnmouth Community Rowing offers recreational and competitive rowing to local people. The rapidly growing sport of coastal rowing uses a distinctive boat called a 'St Ayles skiff' with four people rowing what appears to be an oversized canoe, while a cox keeps control.
The Hindmarsh Hall has regular events – 'Fun Dance Fitness! – among them and welcomes live performances, especially music. Alnmouth Parish Council – alnmouthparishcouncil.org.uk – has detailed information about the village and for a wider view head to visitnorthumberland.com.
PAY A VISIT
VICTORIA COTTAGE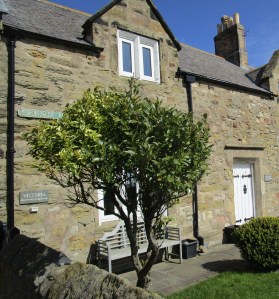 In the heart of Alnmouth, Victoria Cottage is a picturesque 18th century stone cottage providing guests with stunning, uninterrupted sea and estuary views from both the cottage itself and the walled garden. It has been tastefully decorated with great attention to detail, to provide comfortable, luxury accommodation. Weekly prices £1,500. alnmouthcottages.com/victoria
POTTERGATE TOWER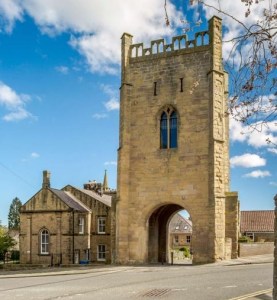 Don't just visit historic Alnwick – stay in it too! Set in an elevated spot with far-reaching views, this Grade II-listed tower has a range of unusual and quirky features, including stone walls, a spiral staircase, wooden beams and impressive arched windows. Close to the heart of the town, the tower has been imaginatively renovated and designed. From £1,100 per week. cottagesinnorthumberland.co.uk/cottage/82212-pottergate-tower
WHAT YOU CAN GET FOR YOUR MONEY
Here are some of our favourite properties for sale in the area
SPRINGFIELD MEADOW, ALNWICK (OFFERS OVER £650,000)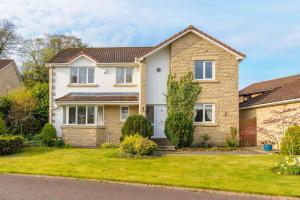 A prestigious executive home in a quiet residential area. This four-bed family home, offering light and bright living, is in a much sought-after peaceful residential area of executive homes and is within walking distance of the town centre, schools, local shops and bus stops. remax.uk/property/4-bed-detached-house-for-sale/18491617
BRIDGE STREET, ALNWICK (OFFERS OVER £235,000)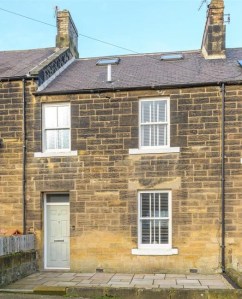 Period property close to the town centre  property has been finished to a high modern standard retaining a number of attractive original features throughout including high ceilings, timber floors and fireplaces. Three bedrooms, cosy living room, dining room. rightmove.co.uk/properties/131369807#/?channel=RES_BUY
FOXTON ROAD, ALNMOUTH (OFFERS OVER £385,000)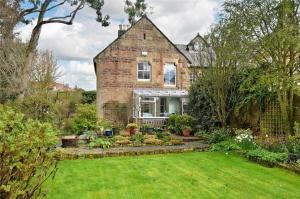 The School House has been in the same family for many years and was the original school founded by the Mountain family. The School House where the classrooms were is now an art gallery but the family house remains. The property needs modernisation throughout but offers excellent potential to purchase a house full of character in an idyllic and sought after location. rightmove.co.uk/properties/134381063#/?channel=RES_BUY
STEPPEY LANE, LESBURY (OFFERS OVER £575,000)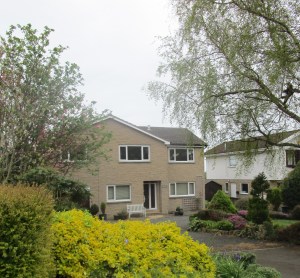 An individually designed four-bedroom detached house, designed and constructed by the current family over 50 years ago, with south-east facing views towards Alnmouth and the estuary. Versatile accommodation over two floors, with the main open plan living/dining area located to the first floor. rightmove.co.uk/properties/133842872#/?channel=RES_BUY