This Suffolk fishing port in East Anglia has fabulous beaches, inland waterways and affordable housing, making it a great place to live
Words: Lesley Gillilan. Illustration: Tom Jay
In the towns of southern Suffolk, folk can be rather snooty about Lowestoft. And it's true, this industrial North Sea fishing port is not as pretty as Southwold, nor as cultured as Aldeburgh. But Lowestoft has other strings to its bow.
Nudging the Norfolk border, at England's most easterly point, it's the only seaside town in Suffolk to sit right on the doorstep of the Broads. From Oulton Broad, a few miles from the centre, you can explore its network of lakes and rivers; take a boat along the waterways of the beautiful Waveney and Yare Valleys all the way to Great Yarmouth, or even as far as Norwich. Lowestoft's beaches are among the best in East Anglia: its Blue Flag South Beach – a golden mile of fine powdery sand – knocks the socks off any of its pebbly Suffolk rivals. And, with a low demand for second homes, locals can afford to live here: a substantial Victorian house in Lowestoft costs half the price of a tiny cottage in Southwold.
'The house prices here are very enticing,' agrees drama teacher Jo Forster, though it was a romance that brought her to Lowestoft and a love of the area that has kept her here. She was at drama school in London when she met her husband Stephen during a working summer at Southwold Theatre. After they married, they moved to his hometown. Seven years later (with their daughter), Jo can't imagine living anywhere else. She enjoys the coastal walks, the waterways, the town's 'funny old cinema', its cycle paths, beach huts and green open spaces – favourites include the Victorian gardens on Marine Parade and the Green Flag Nicholas Everitt Park, right on the shores of the Broads. 'But the best thing,' she says, 'is being so close to the sea and the perfect sand beaches.'
To the north of the town's industrial fishing port, there is the beach at Gunton Cliff; to the south of Claremont Pier, a long stretch of sand reaches all the way to the wild empty dunes of Kessingland. 'Lowestoft is a bit shabby in places,' admits Jo. 'But it's got everything I could possibly need.'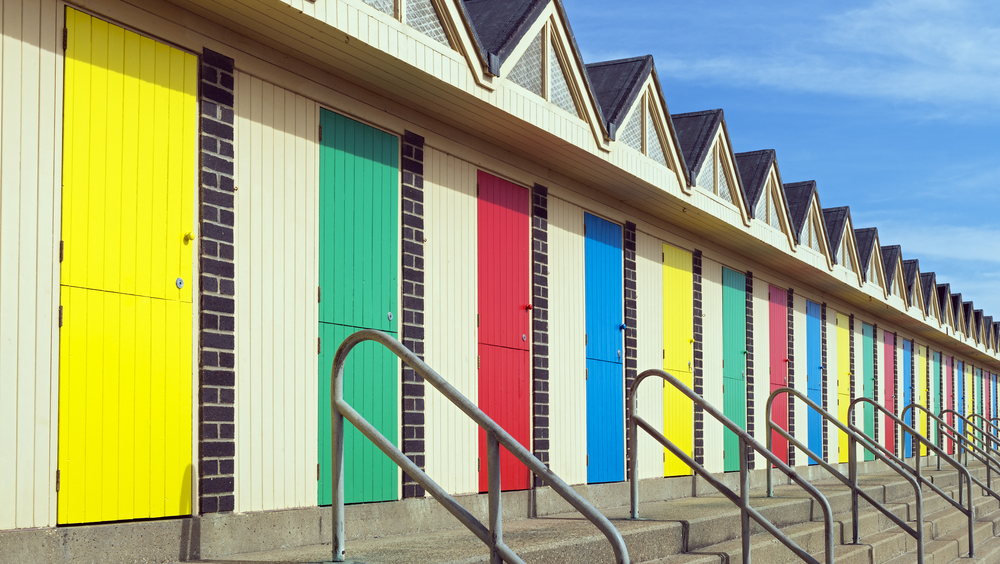 Photo: Martin Parratt/Shutterstock
WHERE TO BUY
The default Lowestoft housing type has something in common with parts of London: chunky brick terraces of three-storey or four-storey Victorian properties with balconies, bays, V-shaped gables and over-sized chimneys – particularly common on the leafy streets in the Pakefield and Kirkley areas off South Beach. Prices range from around £150,000 for a terraced cottage in Pakefield (to the south of the town) to around £350,000 for a large family house off Kirkley Cliff Road and the seafront. To the north of the town, Gunton Cliff is one of Lowestoft's best addresses (large sea-view houses for £500,000 plus). The millionaire prices go to waterside properties at Oulton Broad, where manicured lawns and wooded gardens roll down to private moorings.
TIME OUT
Go cruising on the Broads, sailing out to sea (Lowestoft's marina is home to the venerable Royal Norfolk & Suffolk Yacht Club) or power-boating at Oulton. To the south of the town is the Africa Alive! wildlife park; to the west, the meadows, reed-beds and woodland walks of Carlton Marshes nature reserve. The town's esteemed Marina Theatre (marinatheatre.co.uk) offers an excellent programme of West End shows. And there are some decent places to eat: try fresh Mediterranean-style fish dishes at The Waterfront Restaurant on the beach at Kessingland (thewaterfrontkessingland.co.uk); surf-and-turf at The Jolly Sailors at Pakefield (moss-co.com); and delicious homemade lunches, cakes and cream teas at Tea by the Sea. For more information, visit thesuffolkcoast.co.uk.
JOBS & COMMUTING
Since the decline of the town's fishing industry (which survives on a shoestring), the local economy is more focused on gas, oil and renewable energy industries, but jobs are thin on the ground. By rail or by road, the journey from Lowestoft to London takes about two hours and 45 minutes (with a change at Ipswich for rail travellers) – a bit too far for a daily commute, though some go to work in Norwich (45 minutes). Super-fast broadband makes Lowestoft a good place to work from home. The nearest airport is Norwich International.
SCHOOLS
Pakefield High School (for under 16s) and Lowestoft Sixth Form College are rated as 'requiring improvement' by Ofsted. Sir John Leman High School in nearby Beccles is Good to Outstanding.
REALITY CHECK
With the A12 thundering through the centre, downtown Lowestoft is a noisy muddle of busy roads and confusing one-way streets which can be a little off-putting. And the sprawl of industry that stretches up the shoreline from the fishing port also gives the impression of a divided town, but all this is offset by those glorious sandy beaches.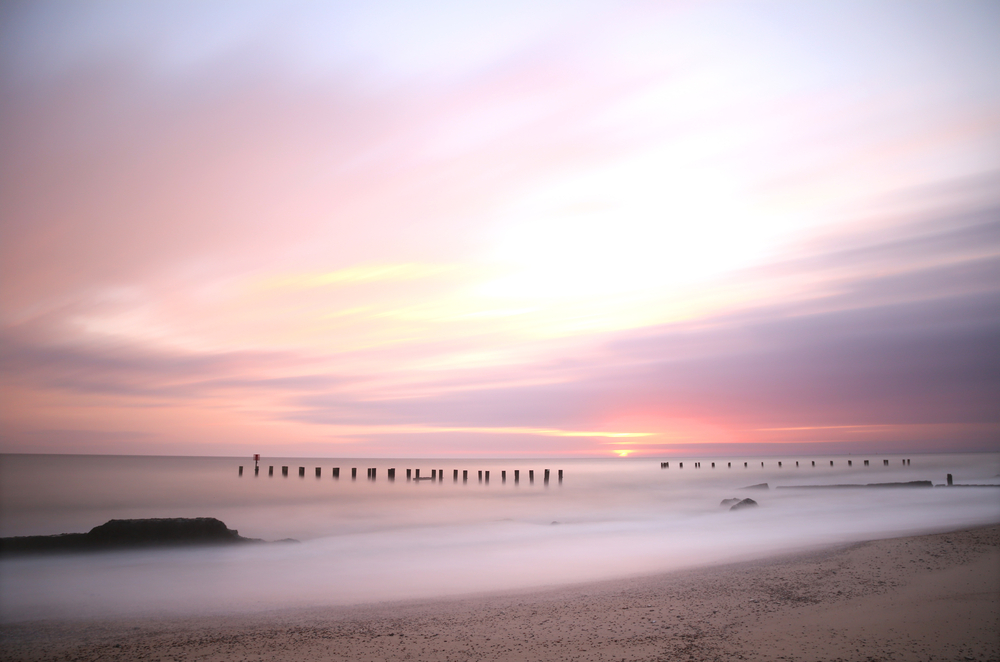 Ness Point, Lowestoft. Photo: BMA/Shutterstock
Looking for more inspiration for moving to the coast? Check out other 'Move to…' articles here or in the magazine.
What Jo likes about… Lowestoft
Overlooking the beach, The Jolly Sailors is a popular gastro pub big on fresh seafood dishes and real ales. 'It's a great place to have lunch on a sunny day – and we can sit outside with the dog and the baby and admire the view.' 'We like to hire a little boat and potter about on the Broads,' says Jo. Between April and October, Waveney River Tours (waveneyrivertours.com) offers daily cruises from Oulton Broad to the marshlands, as well as self-drive day boats for hire. Beaches and Cream in Station Square is a modern take on the old-fashioned sweet shop, offering sugary treats, ice creams, Lowestoft souvenirs and 60 varieties of Jelly Belly beans. 'Children love it,' says Jo.
WHO'S WHO?
The composer Benjamin Britten is more readily associated with Aldeburgh, but he was born in Lowestoft in 1913. Children's book author and illustrator, Michael Foreman, grew up in Pakefield and studied at Lowestoft School of Art.
CAN YOU AFFORD IT?
Lowestoft: £213,341
Southwold: £661,025
Suffolk: £304,729
UK: £249,000
Average house prices: [May 2021]. Source: Rightmove