Many people dream of moving to the coast and starting their own beachside restaurant. Great British Menu chef Amy Elles shares her story on how she did just that, creating the Harbour Café on Scotland's unspoiled Fife coast.
Words by Caroline Wheater
It took Amy Elles a while to arrive at her forever home, the picturesque fishing village of Elie on the Fife coast. But now, the well-travelled chef and her husband Jack can't imagine living anywhere else. 'Our garden gate leads straight out onto the beach,' says a contented Amy, whose children, Harry, 8, Leo, 4, and Isabella, 3, are learning to swim, paddleboard and kayak in these bracing waters. From their house she can see over to the Harbour Café, the small business she runs with Jack which has earned rave reviews from food critics and visitors alike for its simple, delicious seafood menu, served up within the spectacular setting of the Firth of Forth.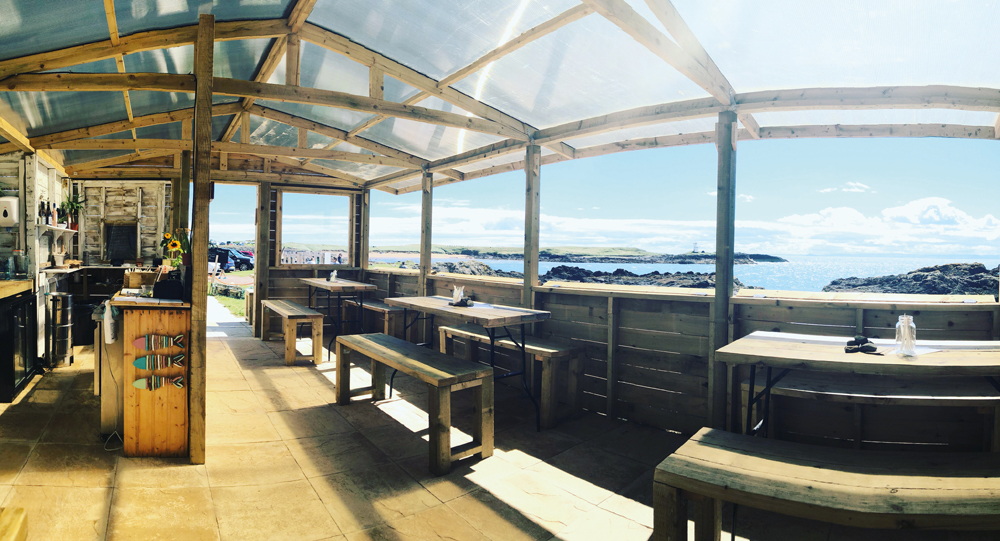 After gaining a wealth of restaurant experience – at Heston Blumenthal's Fat Duck, Moro and spells cooking at hotels in Piedmont and Galicia – Amy and Jack moved up to Scotland a decade ago to settle down. 'We started out in Edinburgh, but I didn't want to live in another city so we soon moved out to a chocolate box cottage in Caputh, Perthshire, which was just an amazing place to live, with its hills and streams.' Eager to start their own business, the couple set up a street food enterprise, The Laughing Stock, serving customers at the Edinburgh Festival, the Hay Festival, and Udderbelly on London's Southbank. Spurred on by its success, in 2014 they launched Stocks, a more formal events catering business.
A GOOD MOVE
While things were going well in both their work and family lives, everything clicked into place with their move to Elie four years ago. It's one of the string of small fishing villages along the unspoilt Fife coast that include St Monans, Pittenweem and Anstruther. 'I was sitting with Mum in a lovely local pub, The Ship Inn, and I told her that I could feel my roots going down, it was a dream move to Elie,' says Amy of the picturesque fishing village that has both a tight-knit community and an abundance of smallscale food producers nearby, heaven for a chef like Amy.
A year later the franchise for a small 'hole in the wall' café at the sailing club came up for renewal and Amy pounced. 'I thought, "This is it! This is what I want",' she remembers. The first season she continued the 'hole in the wall' service, offering ice creams, teas and coffees and gauged the response of customers. Then, with the support of the Elie Harbour Trust, Jack designed and built a new timber café, embracing the beautiful views over the Firth of Forth and Bass Rock – home to one of the largest gannet colonies in the world. It was a labour of love for Jack, who constructed everything, including the chunky dining tables and the ingenious windows that can be fully opened on warm, sunny days. 'We wanted to create somewhere that we'd choose to go for lunch on a day off or while we were away on holiday – it had to be pretty relaxed and almost part of the landscape,' says Amy, whose profile has grown since competing twice in BBC Two's popular food show, Great British Menu.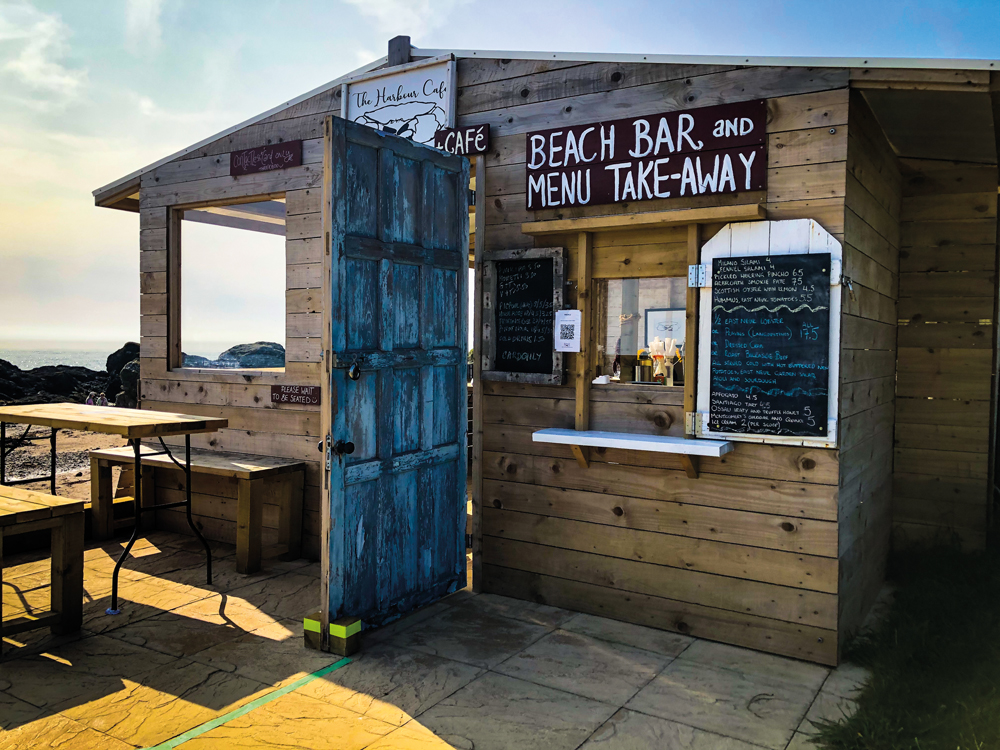 The kitchen at the Harbour Café is small, with just two cooks able to work at once, so Amy keeps the menu simple and seasonal – grilled lobster, dressed crab, cold rare roast Balcaskie beef, wild garlic-infused mayo, chanterelles on sourdough toast, garden salads, and cakes including her favourite Tarta de Santiago, an almond and lemon zest number inspired by her days in Santiago de Compostela. She sources all her ingredients locally, such as organic salad leaves and vegetables from East Neuk Market Garden. 'All of our produce comes from within around two miles of the café and I think you can taste that.' Fish and shellfish comes straight off the small boats at Elie Harbour. 'We only buy shellfish caught in creels, or fish that have been caught using a 10m line. Eating seafood seems very natural here.'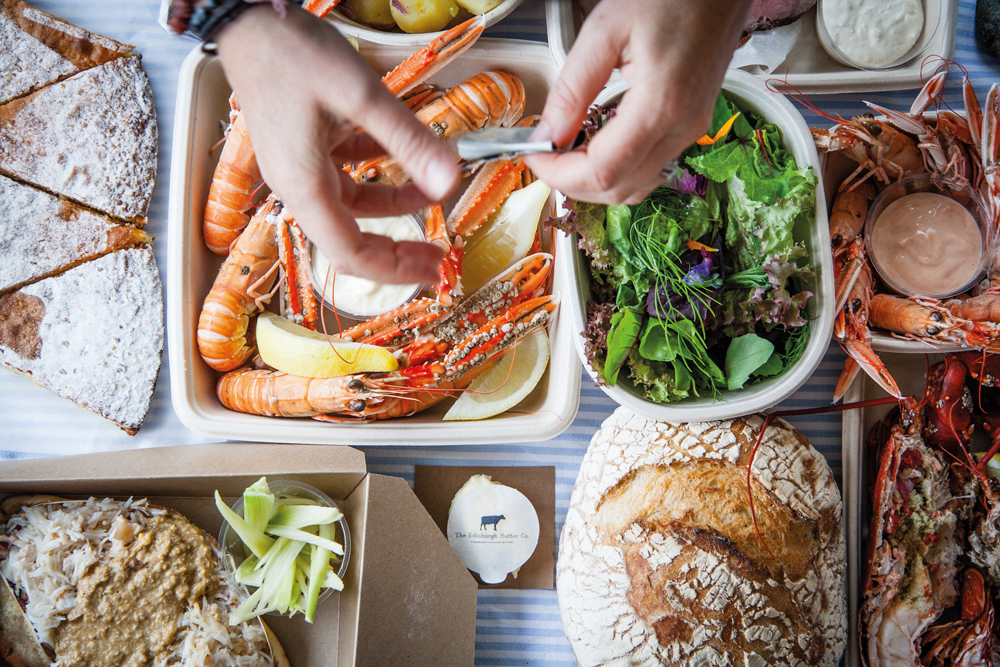 WEATHERING CORONA
The café has always offered takeaway lunch boxes for the beach, but during the pandemic the Harbour Café at Home delivery box service kept the business afloat. 'We had to think on our feet and the boxes were born out of survival – I'm proud to have been able to support our staff and our suppliers and it's something we're going to carry on with,' says Amy. She's excited about reopening the café to the public this summer – for lunch as usual and for dinner for the first time ever – and she and Jack have installed a new Bertha charcoal BBQ to celebrate. There are also cooking classes planned and primary school visits booked in to show the local youngsters how to peel a prawn. 'Sharing knowledge about food is really good fun,' says Amy, full of high quality beans.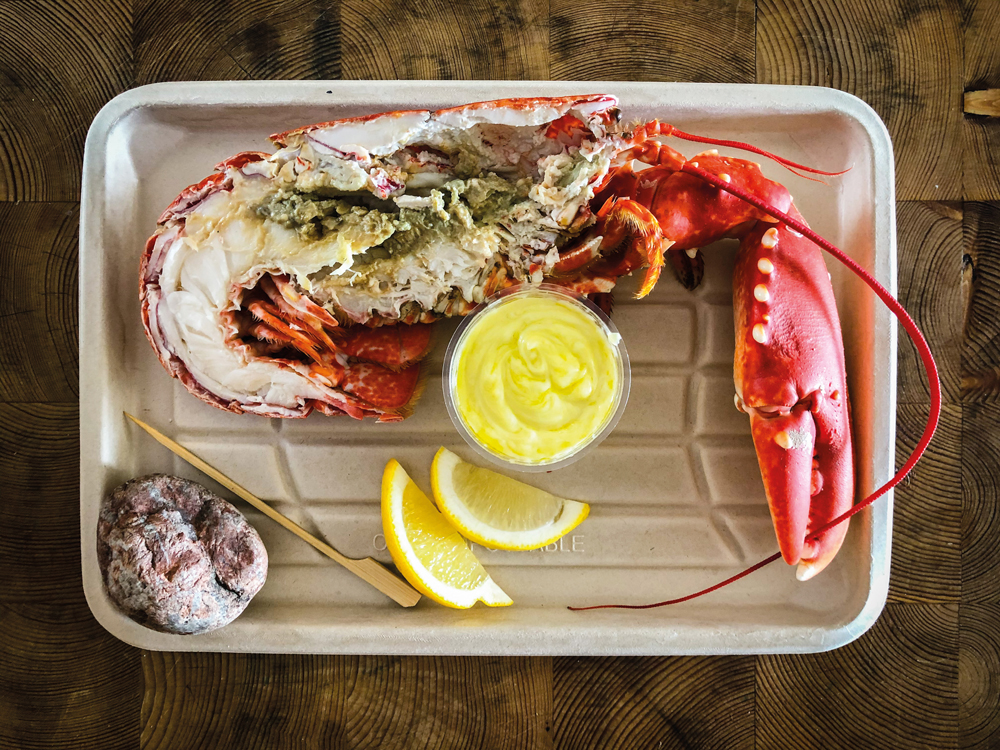 To book a table, go to theharbourcafe.co.uk.
AMY'S TIPS FOR STARTING UP A COASTAL CAFÉ
When you start out, do something you can control. Don't offer breakfast, lunch, tea and dinner – then burn out as a consequence.
Talk to customers to find out how you can improve your service.
Look after that bit of land you're on and the bit around you – make sure it's always clean and tidy.
Factor recycling, sustainability and conservation into your offer.
Check out little local suppliers on your doorstep. The food will be fresher and it feels good to link up with the local community.
If you're looking to partner up, choose someone already in the industry – Jack knows the business inside-out and I couldn't have done it without his support.
Find a good work-life balance for yourself and your staff. I want staff to enjoy life and to get home to see their families. Small businesses don't survive without great staff.'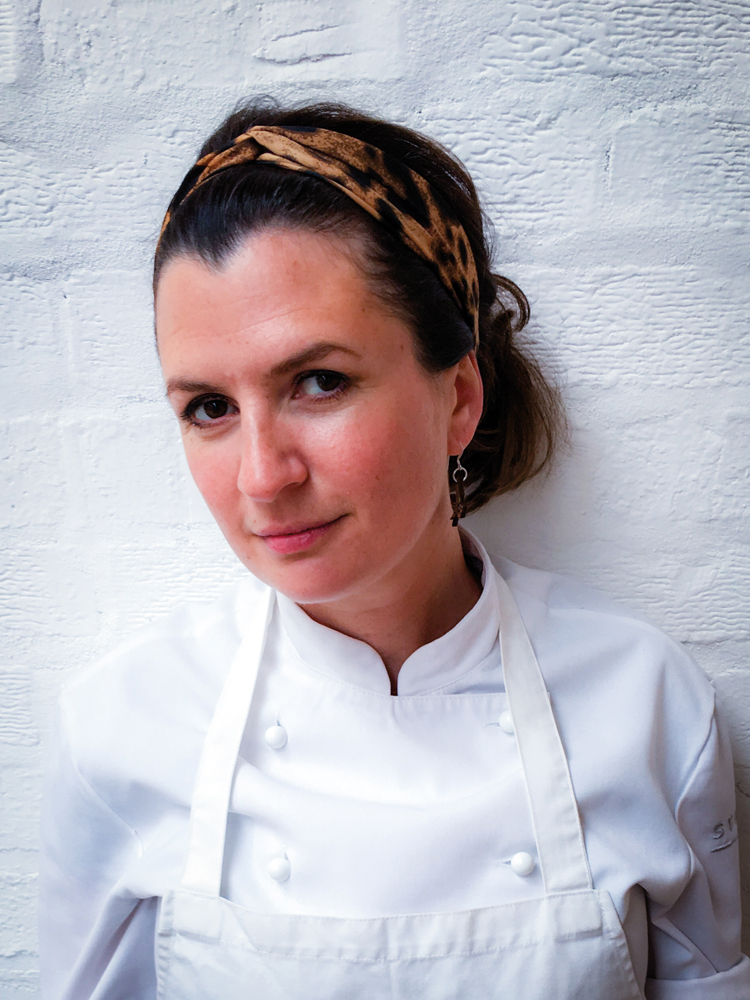 Inspired to open your own business? Discover top tips from coastal entrepreneurs or pick up the latest copy of coast magazine for more coastal living and seaside inspiration.