Whether you fancy fish and chips, a beachside breakfast, or a flat white and freshly baked cake, these cafés and seafood shacks offer top-notch food and drink options to warm up after a walk by the sea.
Words Jessie Johnson
1. Café Mor
Pembrokeshire, South-West Wales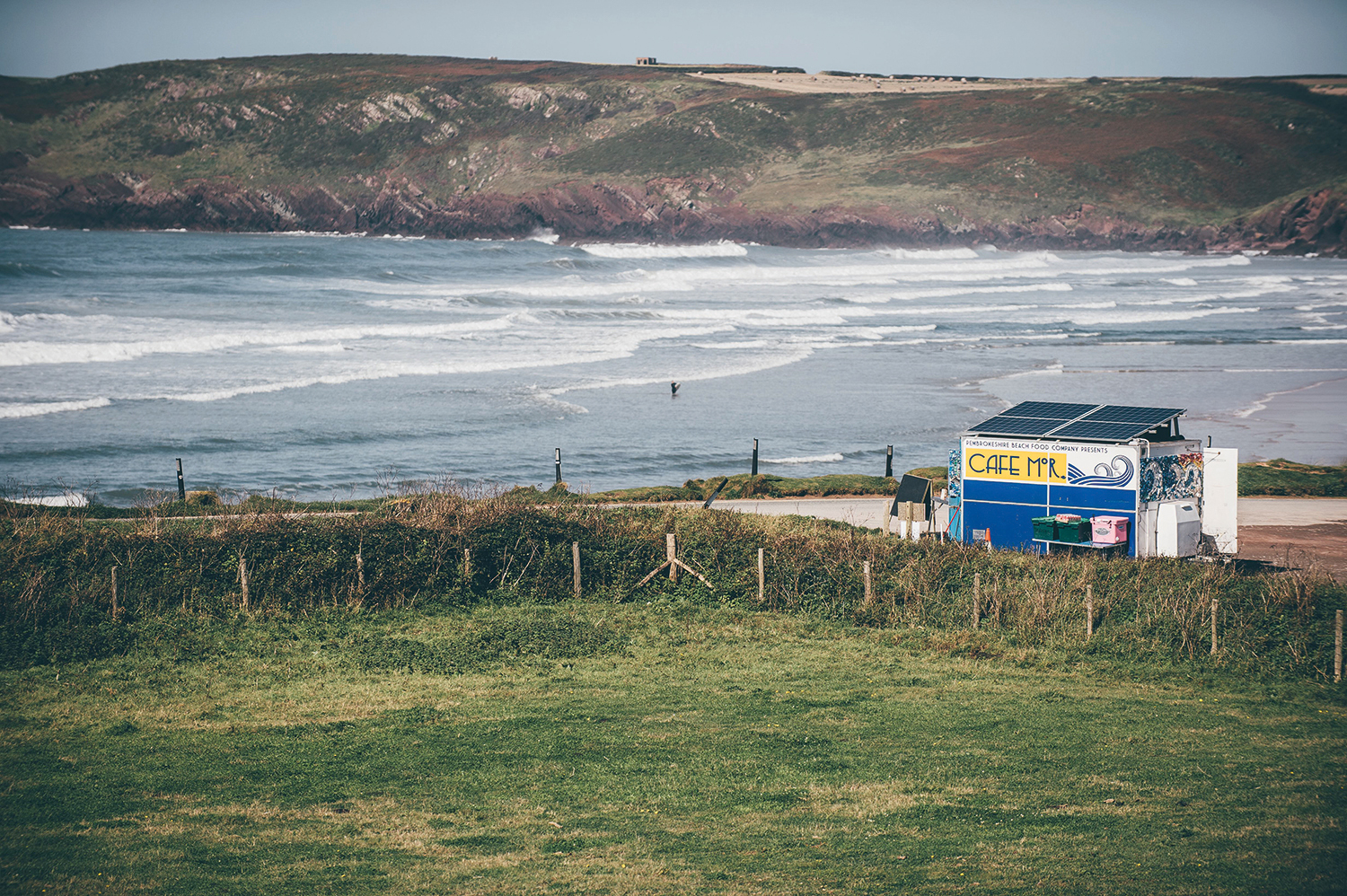 Photograph Visit Wales
The award-winning Café Mor is back this summer, serving up lip-smacking seafood from a converted fishing boat powered by solar energy. The menu stars locally foraged seaweed in the form of laverbread, 'kelpchup' and Welsh Sea Black Butter, which complements everything from the organic bean burgers to mouth-watering butties packed with fresh mackerel, crab and lobster (Café Mor Menu). If you can't make it to Café Mor, pick up its coastal condiments online at beachfood.co.uk.
2. The Red Pig
Winchelsea, East Sussex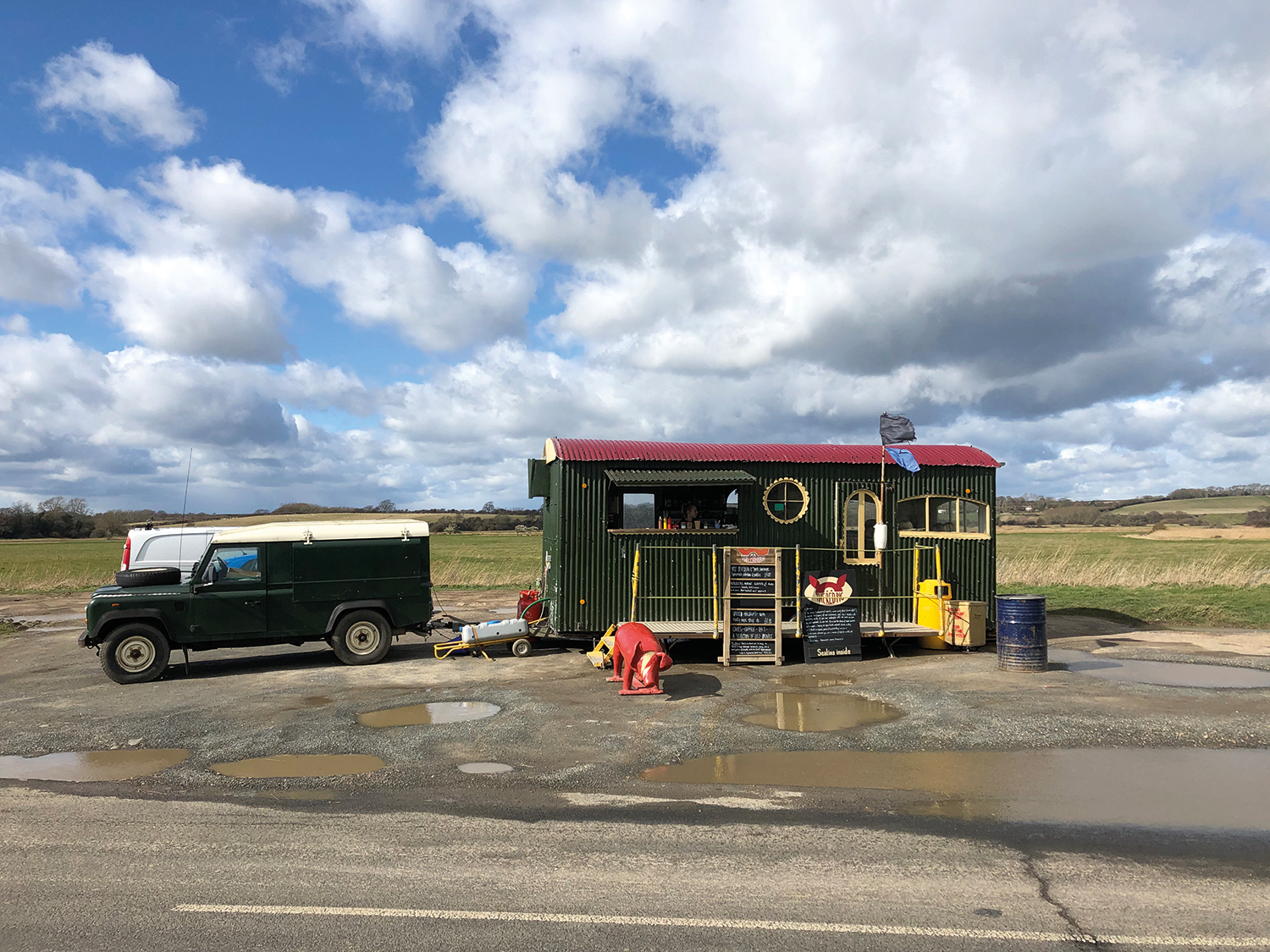 Self-described as 'shepherd's hut meets American diner' by owner Andy Forbes-Gower, his roadside caff, slap bang opposite Winchelsea Beach, has become the stuff of foodie legend. Try the signature 'Pett Leveller' – an eight-inch hot-dog made from locally-reared pork, which comes loaded with fresh coleslaw and pickles. Homemade cakes include Bakewell tart and 'Johnny's apple cake', best washed down with a flat white courtesy of Kent-based coffee specialists, Coldblow (facebook.com/theredpigrye).
3. Venus Beach Café
Blackpool Sands, Devon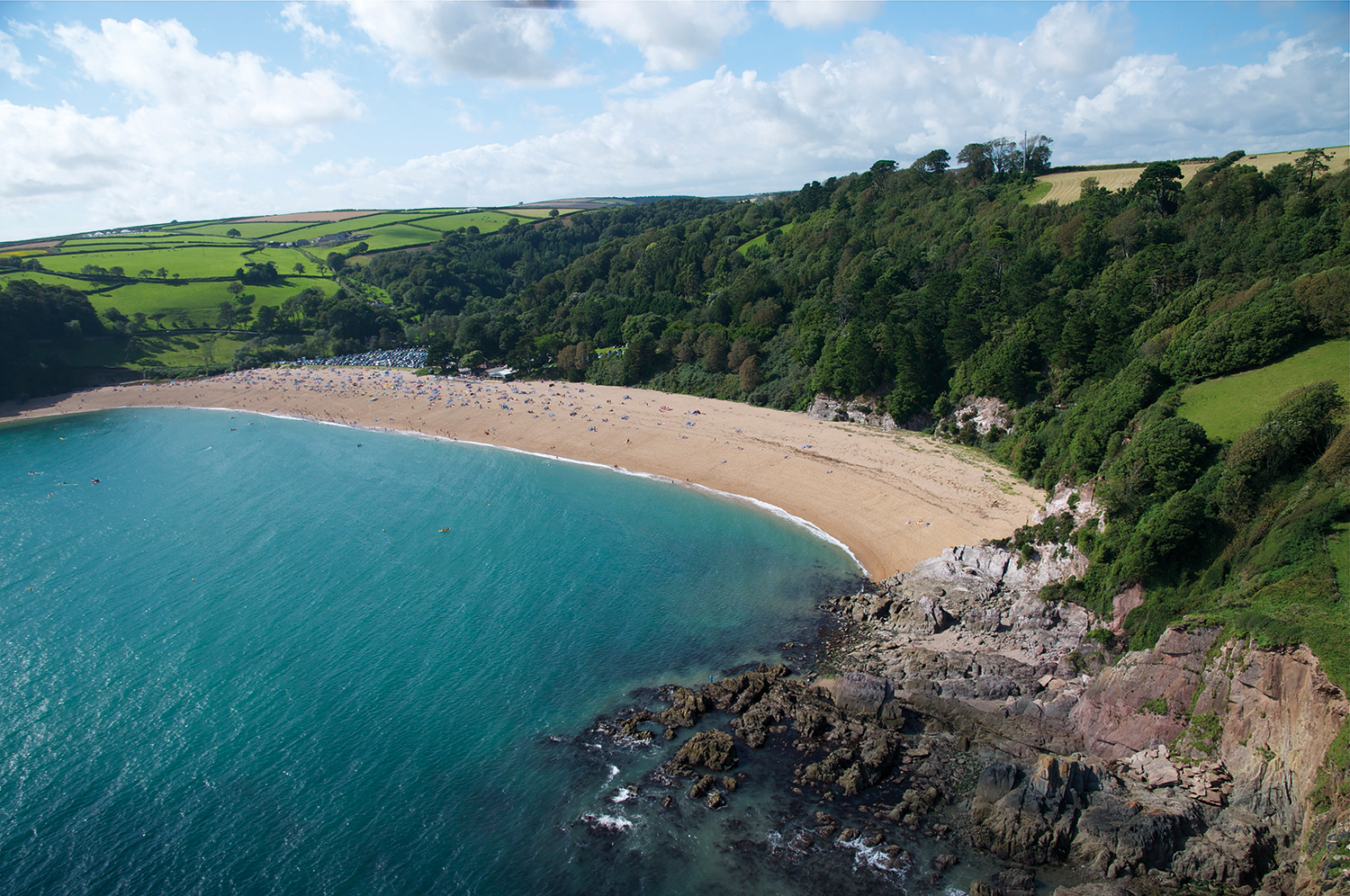 Photograph Venus Cafe
When you have a beautiful golden beach to picnic on, eating out really is the new dining in at Blackpool Sands. Its resident eco café, Venus, serves up top takeaways – from light breakfasts through to afternoon tea using locally sourced ingredients. New up this summer are speciality tacos – coconut prawn, panko chicken or savoury jackfruit – which come with garlic slaw, Asian salad and sriracha mayo. Traditionalists can't go wrong with a plate of grilled sardines and a glass of cold white wine, and everything is served in home-compostable packaging (lovingthebeach.co.uk).
Read next 10 Best Places to Eat on the Norfolk Coast
4. Southsea Beach Café
Southsea, Hampshire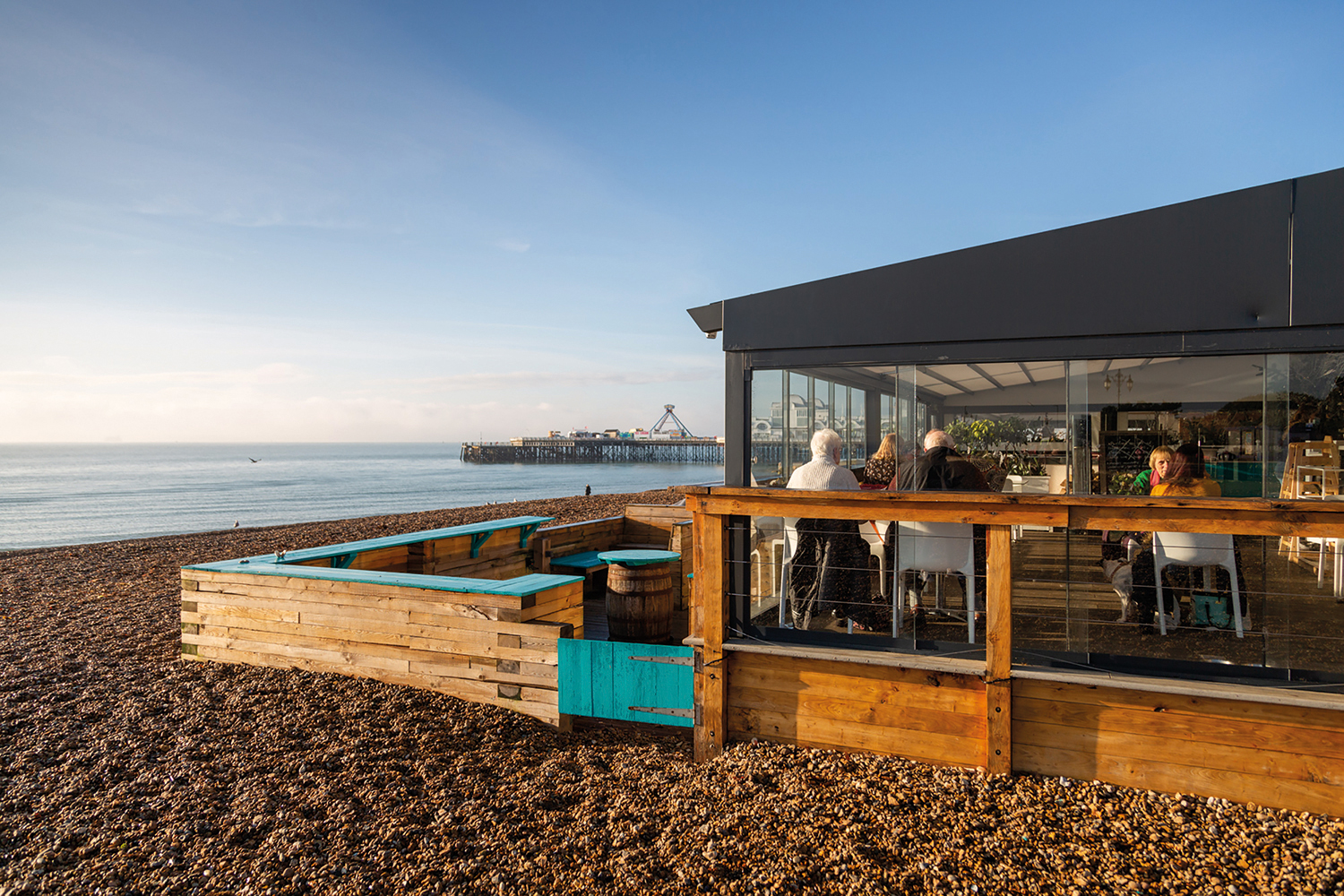 After a bracing walk along Southsea promenade, the Beach Café is the perfect place for a takeaway lunch, plonked on the pebbly beach with views across the Solent. Choose from classic fish and chips, a scallop, bacon and saffron aioli bap, or a cup of hot chocolate smothered with cream and marshmallows (southseabeachcafe.co.uk).
5. The Hut at Bamburgh
Bamburgh, Northumberland

Photograph Georgina Sowman
Sited on the sands at Bamburgh Castle Estate, this small but mighty takeaway hut attracts rave reviews from its loyal tribe of customers. Owner Martyn Skinner has created a simple menu with provenance at its heart: the famous 'kipper sandwich' is joined by the 'Bamburgh Banger' courtesy of local butcher R Carter & Son and Pilgrim's Coffee, from a family-run roastery on the Holy Island of Lindisfarne (instagram.com/thehutatbamburgh).
6. Half Moon Bay Café
Heysham, Lancashire


The Ship Photograph Anna Gillespie
Come to Half Moon Bay for rock pools, sand dunes and kite flying – stay for Half Moon Bay Café, which offers home-cooked rolls (or as the locals say, barms) filled with bacon, sausage, egg or cheese along with teas, coffees and juices. For little visitors there's essential sweets and ice-cream and views out to Anna Gillespie's iconic sculpture, SHIP (halfmoonbaycafe.co.uk).
Read next 10 Best Independent Cafes by the Sea
7. The Beach Hut
Bembridge, Isle of Wight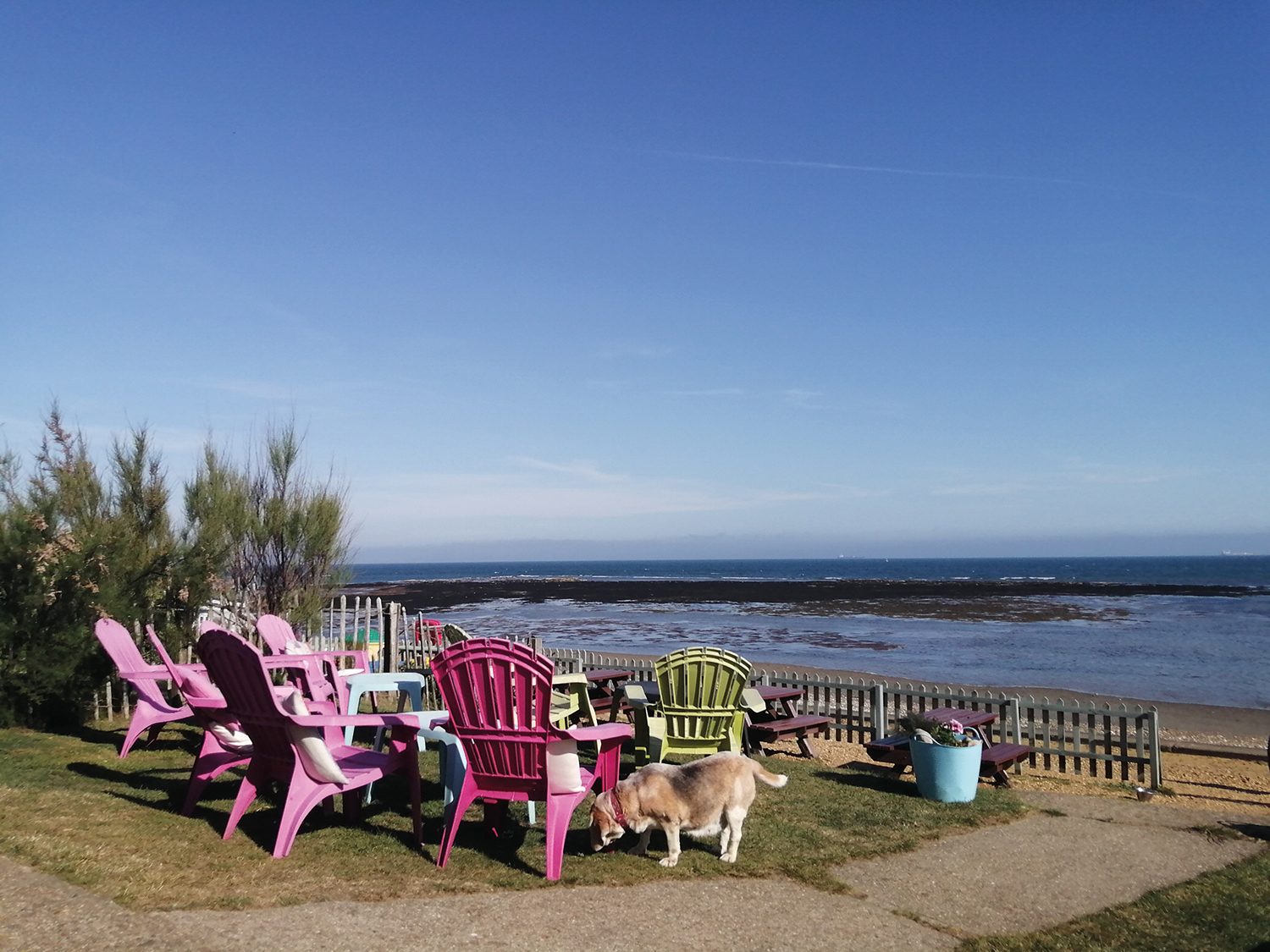 Photograph The Beach Hut
A jewel in the crown of the Isle of Wight's food scene, this tiny takeaway hut is owned and run by chef Emma Guy who has created a heaven-sent menu for days at the beach. Drink in views over Bembridge Ledge as you sip on a cold glass of wine and feast on zingy salads and fresh-off-the-boat seafood platters starring local crab and lobster (isleofwightbeachcafe.co.uk).
8. Riley's Fish Shack
King Edward's Bay, Tynemouth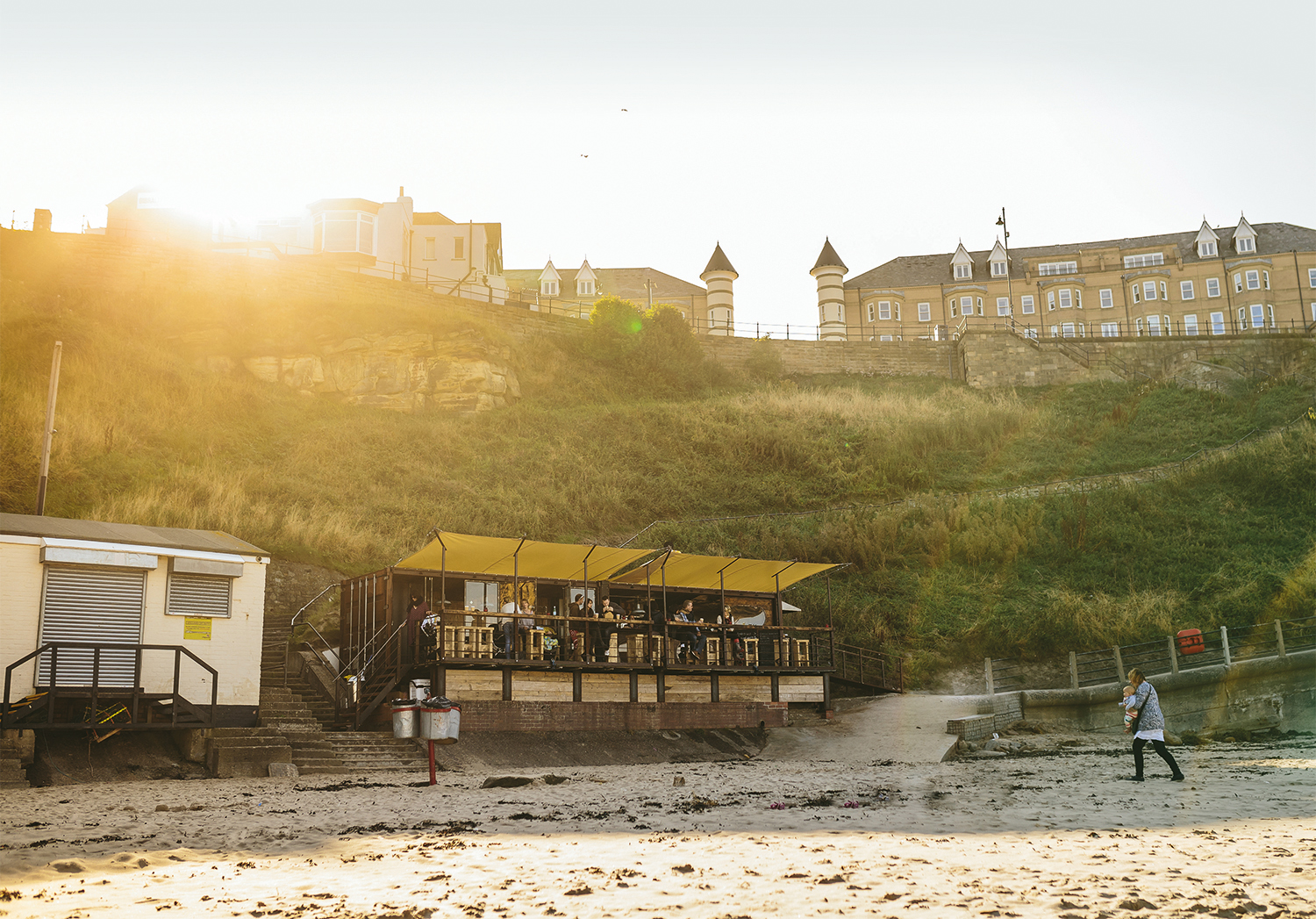 Photograph Nigel John
Nestled in the corner of 'King Eddies' Bay and housed in former shipping containers, the success of Adam Riley's much-loved fish shack owes much to its 'less is more' attitude celebrating local produce. Chargrilled dishes of lobster, mackerel, monkfish and squid, fresh off the boat, sit alongside homemade ginger beer, local ales, coffee and brownies, which taste all the better for a kiss of salty sea air. Why not book a deckchair (from 15 April) and laze the afternoon away (rileysfishshack.com).
9. Seascape Café
Chapel St Leonards, Lincolnshire

After hosting sunrise takeaway breakfasts and virtual yoga classes over lockdown, Seascape Café is ready for the summer beach crowd. Housed in a glass-fronted building with panoramic sea views from indoor and outdoor observation decks, it's the perfect spot for nature lovers who want to make a day of it (facebook.com/SeascapeCafeNorthSeaObservatory).
10. The Crab Hut
Brancaster Staithe, Norfolk
Run by Mary Wacey and her family, this tiny seafood hut is big on flavour. Such is the reputation for mouth-watering baguettes filled with crab, lobster, crayfish and a heap of veggie options washed down with a piping hot cuppa plus slabs of homemade cake, expect to join a queue in summer. It's well worth the wait… Open April-October. (instagram.com/thecrabhut).
For more inspiration for places to eat along the coast, head to our Food & Drink section or pick up a copy of the magazine.