Our coastline has been the backdrop for many iconic movie and TV moments – discover 10 of the best beach film locations to visit, where you can relive these moments when the silver screen met the sparkling sea.
Compiled by Jenny Oldaker
With a coastline that ranges from dramatic soaring cliff faces to wide expanses of golden sand, quaint pebbled coves and bustling resorts, the British Isles enjoys a staggering diversity of landscapes. As such, our shoreline has been the backdrop to a tremendous variety of filming projects over the years. Many of the coastal destinations used in acclaimed TV shows and films have become pilgrimage sites for fans, and if you'd like to visit these familiar sights and follow in the footsteps of the characters, we've picked out the most interesting locations bathed in limelight.
1
Harry Potter & The Deathly Hallows (Parts 1 & 2)
Freshwater West, Pembrokeshire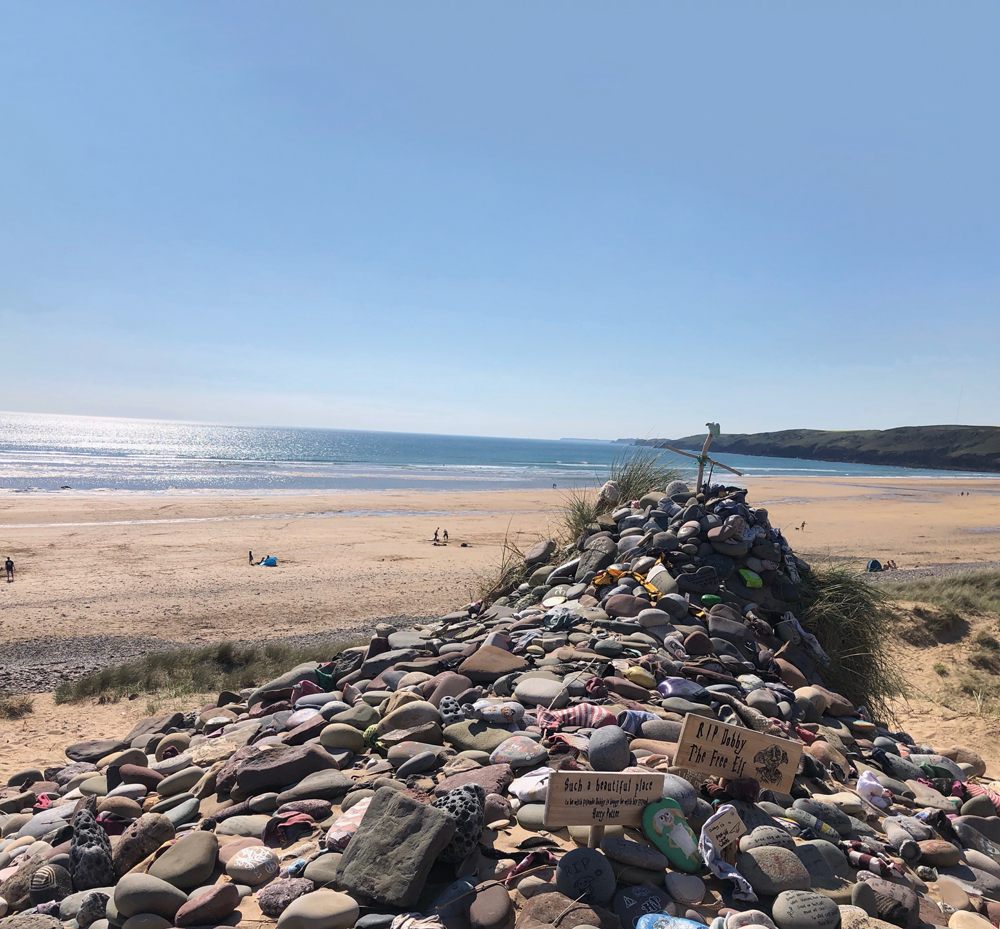 Freshwater West is the spectacular setting for Shell Cottage in both the Deathly Hallows films, and the scenes of Dobby the house-elf's death and burial were filmed here (pictured on previous pages). As such, the beach has become a magnet for Harry Potter fans. Visitors now come not just for golden sand and excellent surfing, but also to pay tribute to Dobby, laying socks and decorated rocks at his 'grave', which can be found in the dunes that line the beach. It is indeed 'such a beautiful place to be with friends', as Dobby observes in his final moments.
2
Game of Thrones
Ballintoy Harbour, County Antrim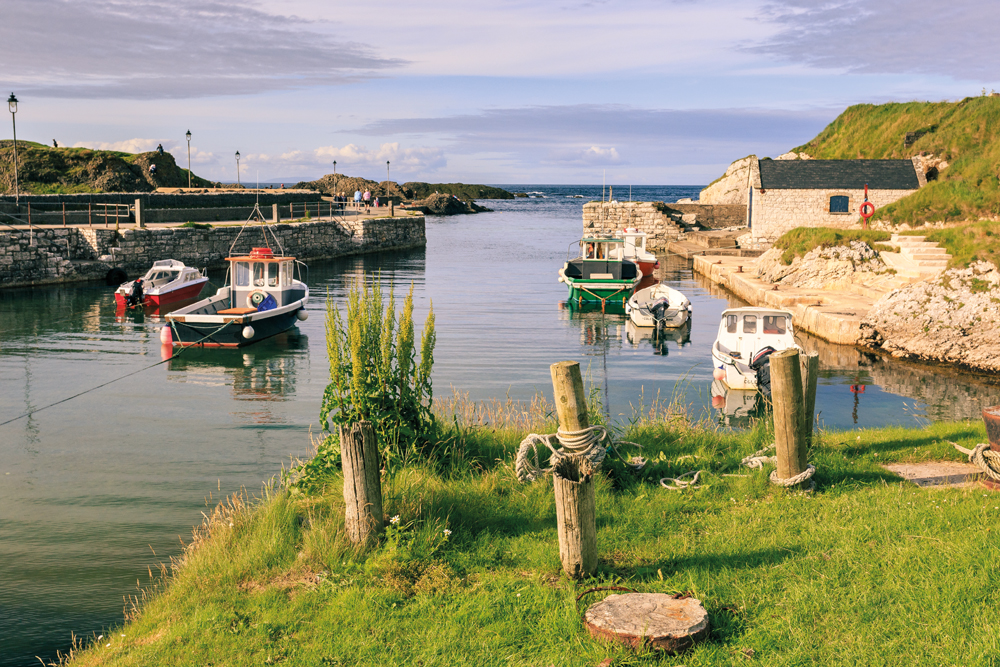 Photo © Tourism Ireland by Matthew Woodhouse
Global smash hit TV series Game of Thrones was famously filmed at a number of locations across Northern Ireland and today a host of themed maps and tours are on offer to help fans to walk in the characters' footsteps. Ballintoy Harbour was used to film scenes of Pyke in the Iron Islands, home of the Greyjoys. This picturesque location was transformed into the moody Lordsport, the main port of Pyke, first seen in series two, when Theon Greyjoy (Alfie Allen) returns home after his years living at Winterfell with the Starks. Its lovely views and peaceful atmosphere make it a fantastic place to visit even if you're not a fan of the Seven Kingdoms.
3
Poldark
Porthgwarra, Cornwall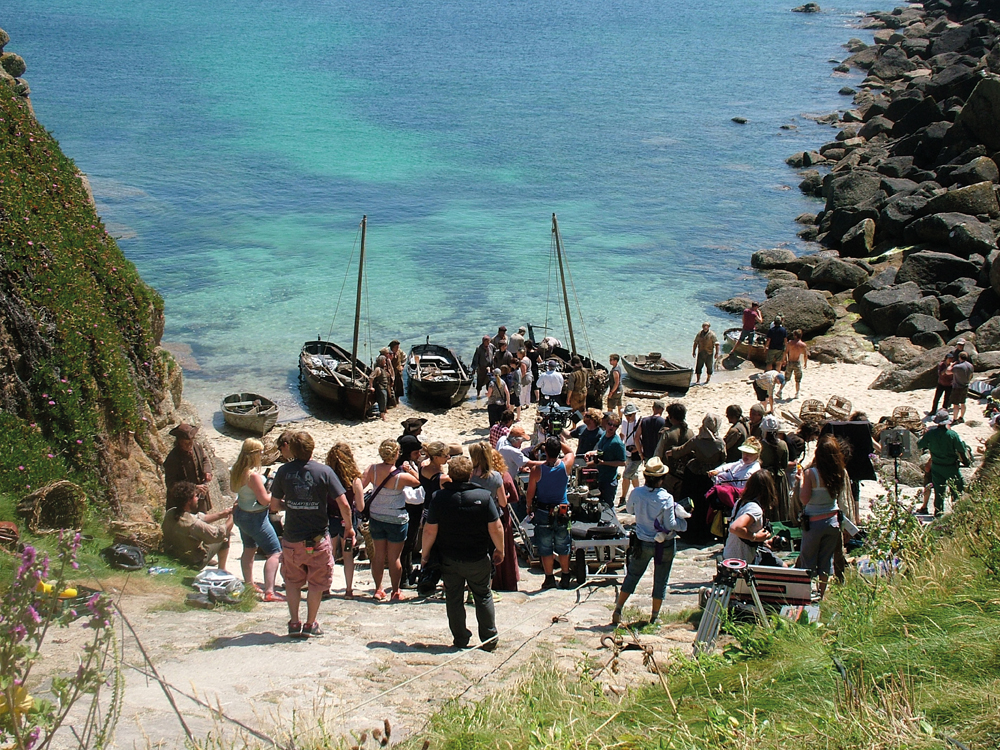 Photo by Visit Cornwall
The popularity of the BBC's Poldark series is arguably bolstered by the beautiful Cornish locations in which it is filmed. As well as the pretty countryside inland, a number of beaches across the county featured in the show – one of which is Porthgwarra Beach. This tiny fishing cove has been used in Poldark several times, perhaps most memorably when Ross (Aidan Turner) takes a naked dip in the sea, watched from the cliff top by Demelza (Eleanor Tomlinson). The timeless beauty of the location makes it easy to believe it is part of the 18th-century world that's conjured up by the show.
4
Gavin & Stacey
Barry Island, Glamorgan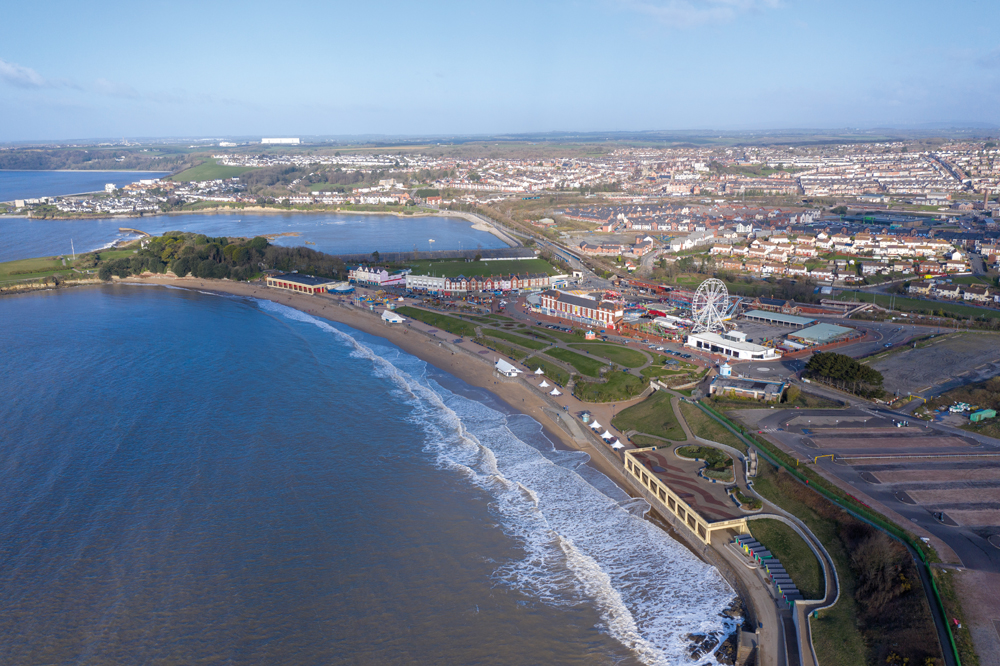 Photo – Crown Copyright Visit Wales (2021)
Barry Island is home to colourful beach huts, a bustling pleasure park, flashy arcades and a wide expanse of inviting sand. It is also the setting for much of the action in Gavin & Stacey, the BBC's beloved comedy series about long-distance love. It's easy to spot famous sights from the series too – Marco's Café where Stacey works is on the seafront (now complete with a much-photographed photo mural of the show's characters), while the nearby Island Leisure arcade is 'Nessa's Slots', marked by a sign outside. For Gavin & Stacey fans wanting to find out 'what's occurrin', Barry Island provides a fabulously fun day out.
5
Chariots of Fire
West Sands, Fife


Photo by Visit Scotland, Stuart Brunton
The iconic opening scene of 1981's Chariots of Fire shows white-clad athletes running barefoot along a wide beach, to a stirring soundtrack by Vangelis. The beach is supposedly Broadstairs in Kent but as filming for the movie was taking place in Edinburgh it was more economical and convenient to find a location in Scotland, and West Sands in St Andrews fit the bill perfectly. This place has been synonymous with the film ever since and tourists still visit today to recreate this famous movie moment, splashing through the surf as the waves break at their feet.
6
Star Wars VII & VIII The Force Awakens & The Last Jedi
Skellig Michael, County Kerry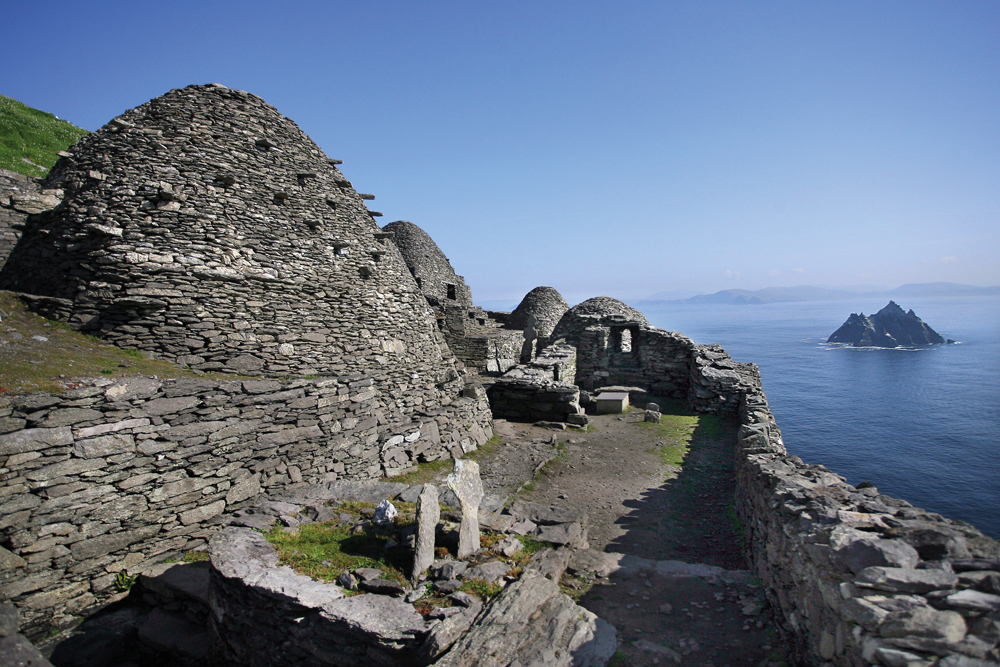 Photo © Failte Ireland, courtesy of Valerie O'Sullivan
The jagged peaks of Skellig Michael rise dramatically from the Atlantic off the west coast of Ireland. This remote island was home to a monastic community from the 8th century and is a popular destination for its history, landscape and wildlife. Today it offers an additional draw, having featured in both The Force Awakens and The Last Jedi – episodes VII and VIII in the Star Wars franchise. The island is Luke Skywalker's hideout on the planet Ahch-To, and Skellig Michael's ancient stone 'beehive huts' appear on screen, while the 'porgs' of Ahch-To were inspired by the island's real-life resident puffins.
7
Shakespeare in Love
Holkham Beach, Norfolk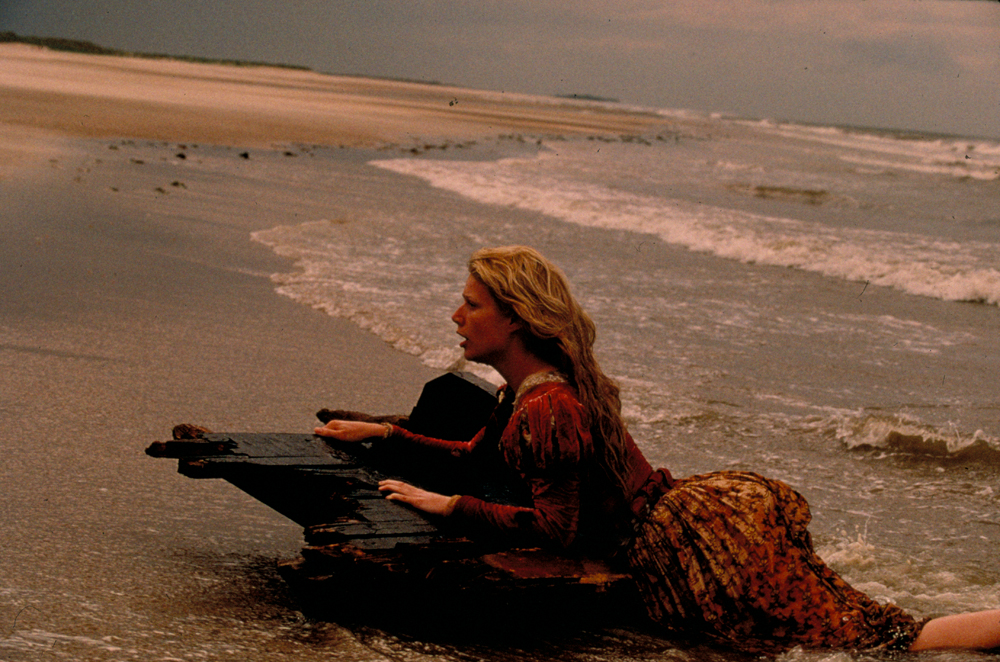 Photo from Shakespeare in Love available on DVD & Blu-ray from Universal Pictures Home Entertainment UK
The Oscar-winning 1998 movie Shakespeare in Love ends with a memorable shot of Viola (Gwyneth Paltrow) washed up from a shipwreck on the shores of 'Virginia', walking across a huge beach towards its forested fringes. However, the beach used in the scene is not actually in Virginia, but Holkham Beach in North Norfolk, part of the Holkham Hall Estate and a popular spot for filming, having been used in everything from pop videos and TV shows to internationally acclaimed movies such as this one. With its vast expanse of white sand backed by dunes and pinewoods, it's easy to see why location scouts are attracted to this spot.
8
Phantom Thread
Robin Hood's Bay, North Yorkshire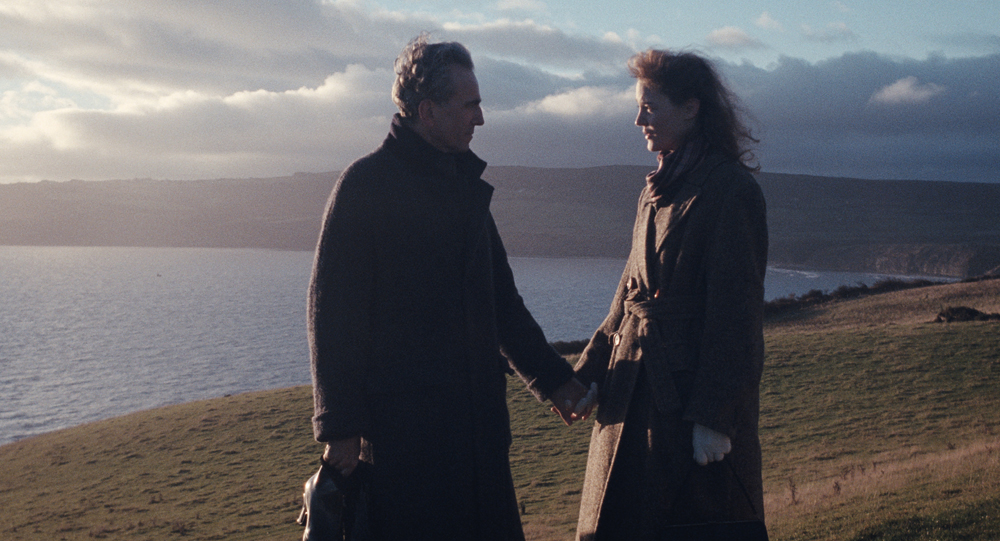 Photo from The Phantom Thread available on DVD & Blu-ray from Universal Pictures Home Entertainment UK
Several beautiful locations on the North Yorkshire coast – including Staithes and Ravenscar – are used to dramatic effect in Phantom Thread, Daniel Day-Lewis' final movie before he retired from acting. Robin Hood's Bay is another significant coastal location that features in this acclaimed 2017 movie, and the village's cliff-top Victoria Hotel was transformed to give it an authentic 1950s makeover for the filming. In fact, the pivotal scene in which Reynolds (Day-Lewis) meets Alma (Vicky Krieps), the woman who will become his muse, was filmed in the hotel's dining room, with its striking views across the bay.
9
Quadrophenia
Brighton, East Sussex


Photo by Visit Brighton
The 1964 Brighton beachside battles between rival gangs of Mods and Rockers were immortalised in the 1979 film Quadrophenia. The film's cult status means that the town – and its pier where the gangs congregate in the movie – retains a strong association with both the film and wider Mod culture generally. Quadrophenia walking tours of locations from the film are perennially popular and the Brighton Mod Weekender festival draws the crowds each August Bank Holiday weekend. Beyond Quadrophenia, Brighton has countless other movie associations to its name – everything from the gripping Brighton Rock to the saucy Carry On Girls have been filmed in this Sussex town.
10
Ammonite
Lyme Regis, Dorset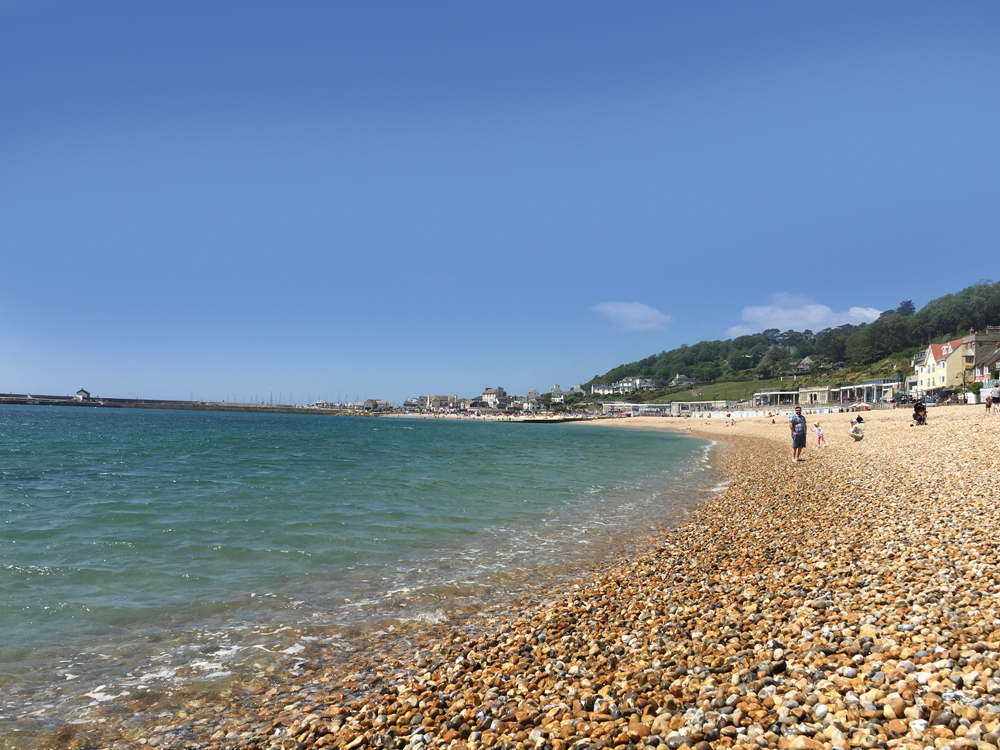 Photo by Poppy Benner
In 2020 film Ammonite, Kate Winslet plays pioneering Victorian palaeontologist Mary Anning, and the backdrop to the film's action is Anning's real-life home of Lyme Regis, where she made many of her most important discoveries. Today the resort remains a popular spot for fossil-hunting and draws hordes of visitors seeking out ammonites, belemnites and other exciting finds on local beaches. The recent movie looks set to increase this Dorset destination's appeal further, introducing global audiences to the work of Mary Anning and the prehistoric treasures that are nestled within the landscapes of the Jurassic Coast.
You may also like to see our 10 Best Coastal Books or Discover where celebrities hang out on our coastline. Subscribe to Coast magazine for more seaside inspiration.