A beach trip isn't just for the two-legged members of the family… Words: Ed Roberts at holidaycottages.co.uk
Sponsored by holidaycottages.co.uk…
Dogs are the best. There's nothing that makes the heart soar higher than watching your dog go for a mad sprint on a large beach, tongue lolling, eyes bright with wonder. To help you decide where to take your dog on holiday next, here's a list of really great beaches where dogs are welcome.
1. CORNWALL: CHAPEL PORTH
If you visit here at low tide, miles of golden sands await you and your dog for exploration and games. The entrance to the beach is at the base of a mining valley, studded with iconic wheel houses and stone ruins with the remains of Wheal Coates and Good Charlotte close by.
STAY: The Cove Porthtowan. Sleeps 4 + 2 dogs, prices from £359.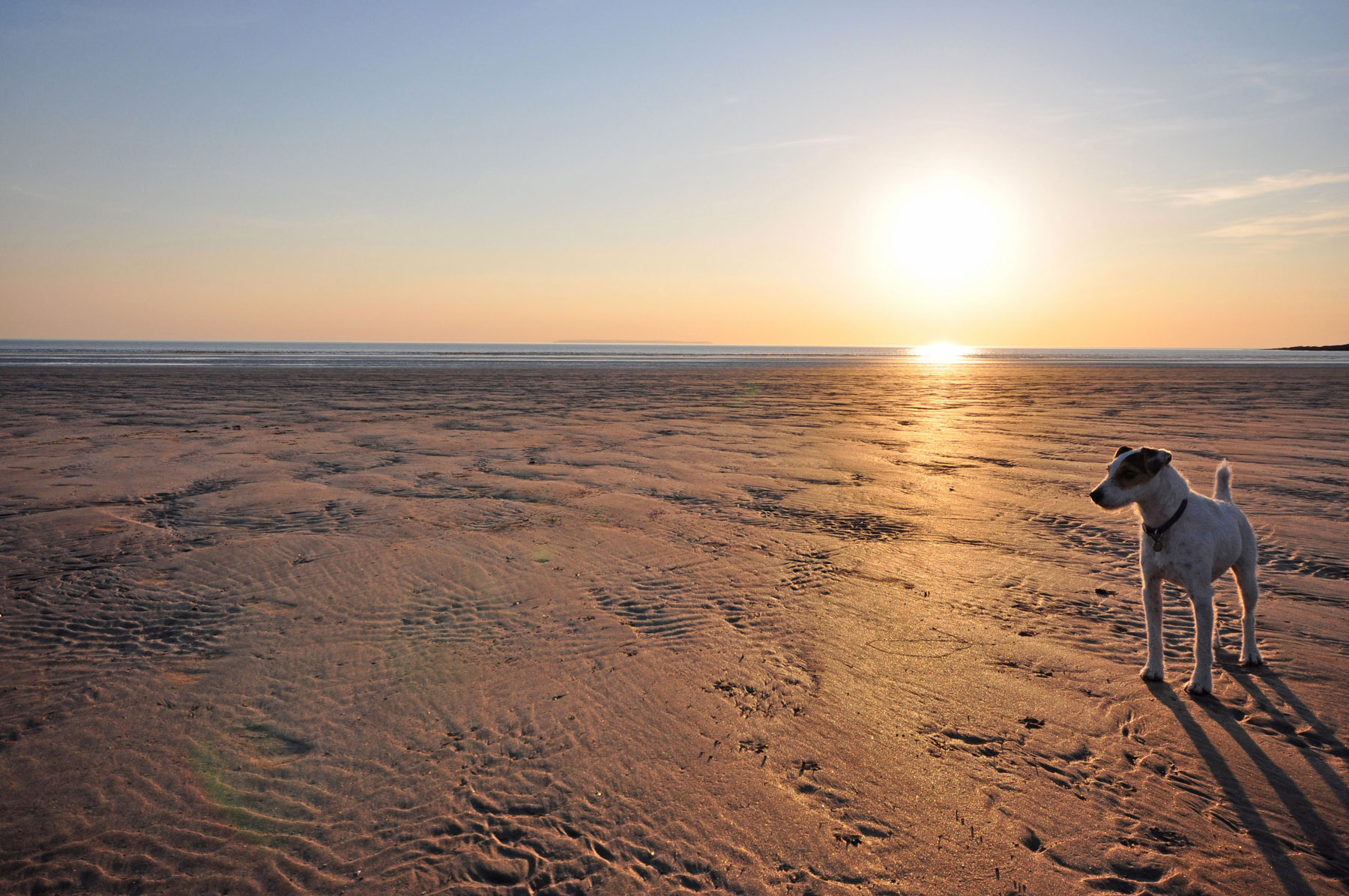 2. DEVON: SAUNTON SANDS
Saunton Sands Beach is situated at the heart of the North Devon biosphere reserve and is a true sight to behold. 3.5 miles of epic sandy beaches stretch north to south from the cliffs of Saunton to the Taw-Torridge Estuary.
STAY: The Pine Cabin. Sleeps 2 + 1 dog, prices from £255.
3. SOUTH WALES: RHOSSILI BAY BEACH
Drive as far west as you can past Swansea for a superb sandy beach for you and your furry pal to explore. Encompassing some of Gower's best-known landmarks like Worm's Head, it is also popular with surfers that benefit from the Atlantic Ocean's swell.
STAY: Cwrt-y-Cadno. Sleeps 2 + 1 dog, prices from £471.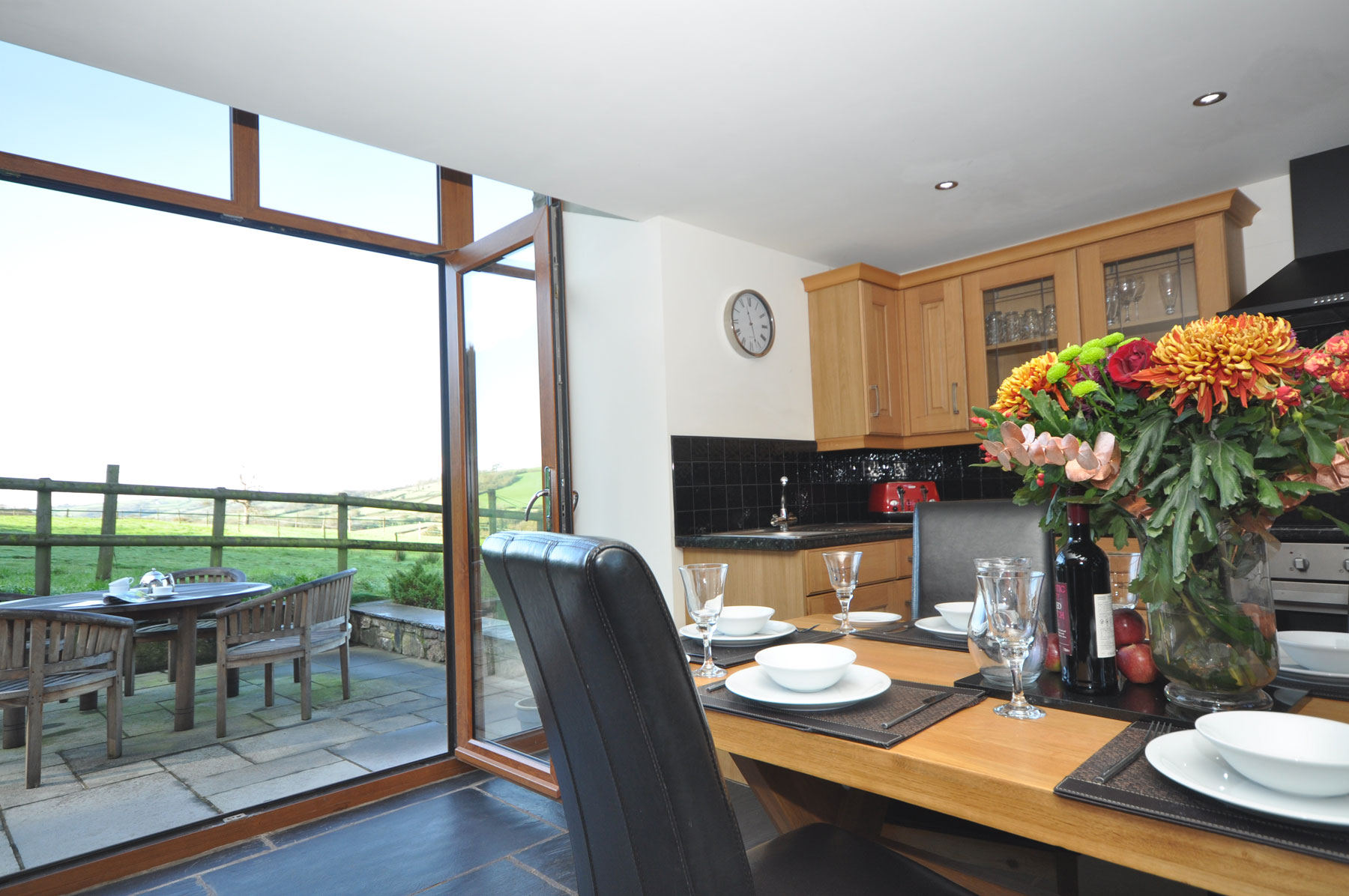 4. NORTH WALES: PORTH NEIGWL BEACH
Porth Neigwl, or Hells Mouth, is a beach favoured by surfers and kayakers because of the active nature of the sea here. It is a gently shelving beach, so check your tide timetables for the appearance of vast expanses of sand at low tide ¬– dog heaven!
STAY: Marian-Y-De. Sleeps 4 + 1 dog, prices from £295.
5. SCOTLAND: LUNAN BAY
Lunan Bay is one of the most attractive beaches in Scotland, and with so many beauty spots across the region, you'll know it's no understatement on our part. It's a wonderful dog-friendly haven on the dramatic Angus coastline, its east-facing beach is backed by sand dunes and surrounded by low cliffs.
STAY: The Lobster Creel. Sleeps 4 + 1 dog, prices from £275.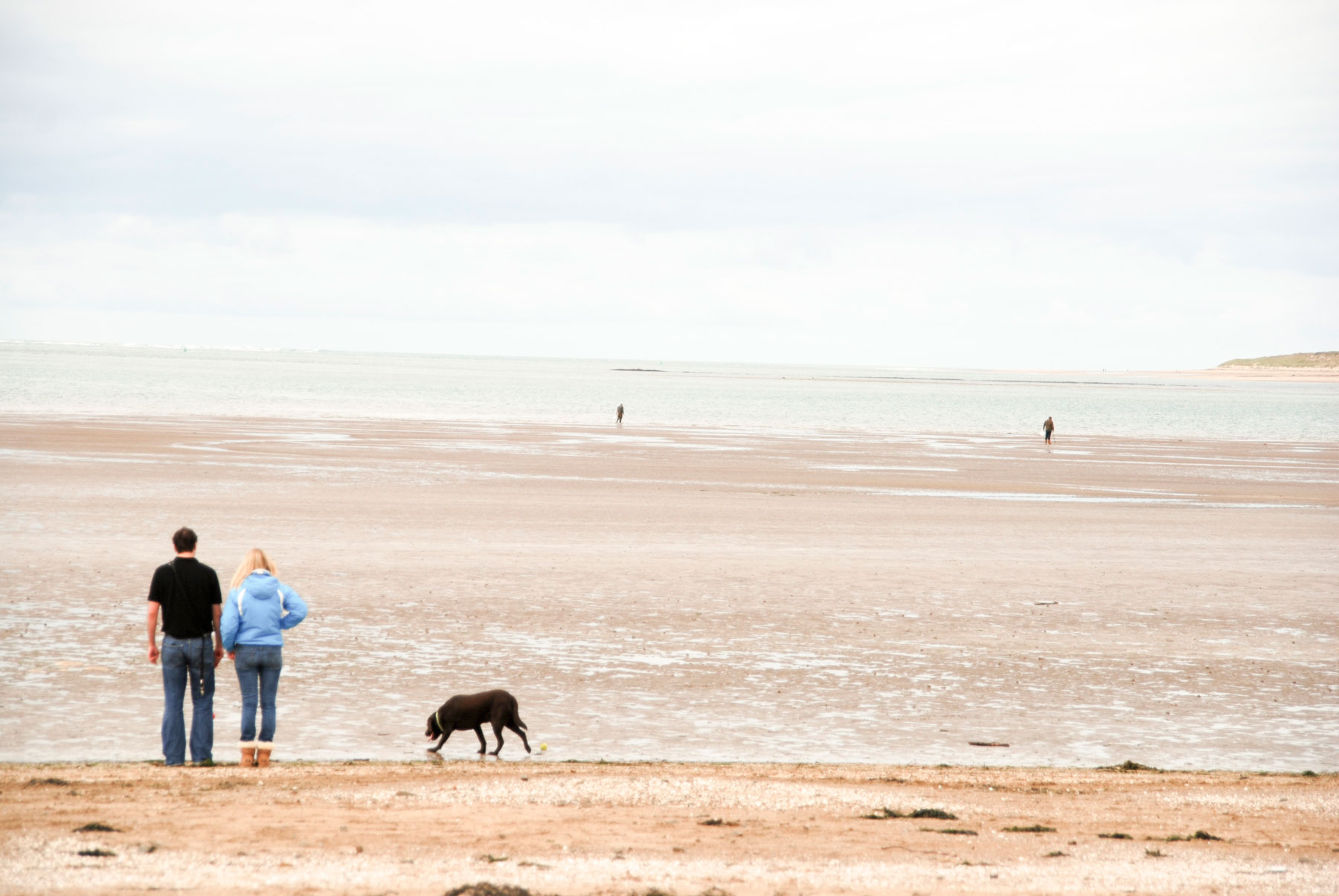 6. YORKSHIRE: ROBIN HOOD'S BAY
Robin Hood's Bay is a picturesque village with a nice selection of pubs and cafés. Dogs are allowed all year round on the beach. The broad sands will give your hound the space it needs to go for a sprint and a paddle.
STAY: Victoria Garden Flat. Sleeps 5 + 2 dogs, prices from £295.
7. NORFOLK: WAXHAM BEACH
For uninterrupted pooch heaven, Waxham is a quiet beach with endless stretches to exercise your dog. There are no restrictions placed on dog exercise here. The beach is certainly less popular than Great Yarmouth and Caister-on-Sea. Lined with great sand dunes and tree-shaded paths.
STAY: Low Farm Barn. Sleeps 4 + 2 dogs, prices from £359.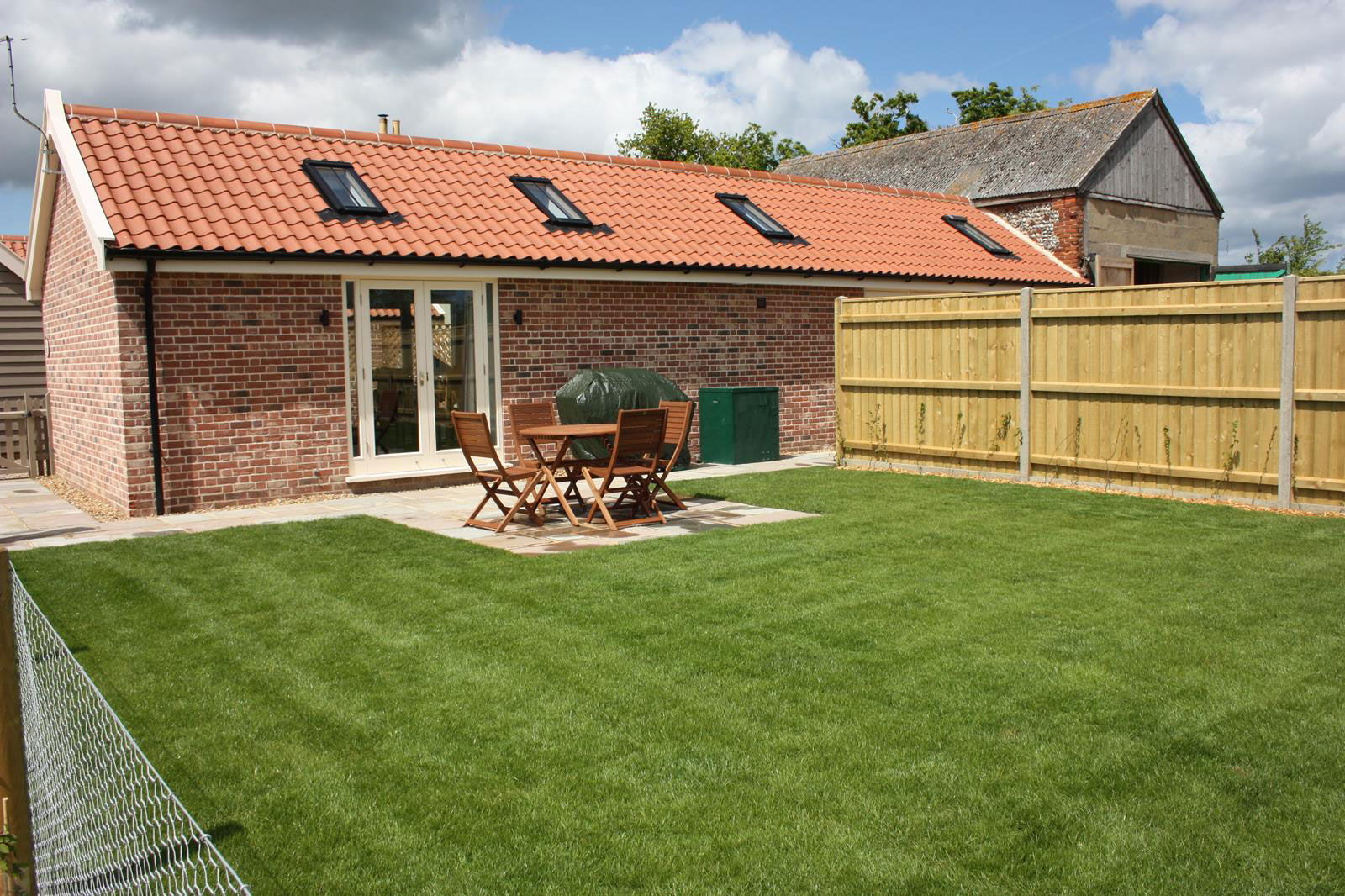 8. SOMERSET: DUNSTER BEACH
Dunster Beach is a dog wonderland. When the sea goes out it unearths a labyrinth of paths and rockpools for you to explore and mess around in. It's a large private sand and shingle beach that is a great spot all year around. The public are welcome to visit by paying a small parking fee.
STAY: Parham Cottage. Sleeps 4 + 1 dog, prices from £307.
9. HAMPSHIRE: MILFORD-ON-SEA
A beach of contrasting habitats. One half is sandy and punctuated with beach huts and some pleasant cafés and tuck shops – the other half is a long shingle beach that runs parallel to a very pleasant nature reserve. Both are dog-friendly and are hits with the locals and visitors alike.
STAY: Southerly. Sleeps 6 + 1 dog, prices from £589.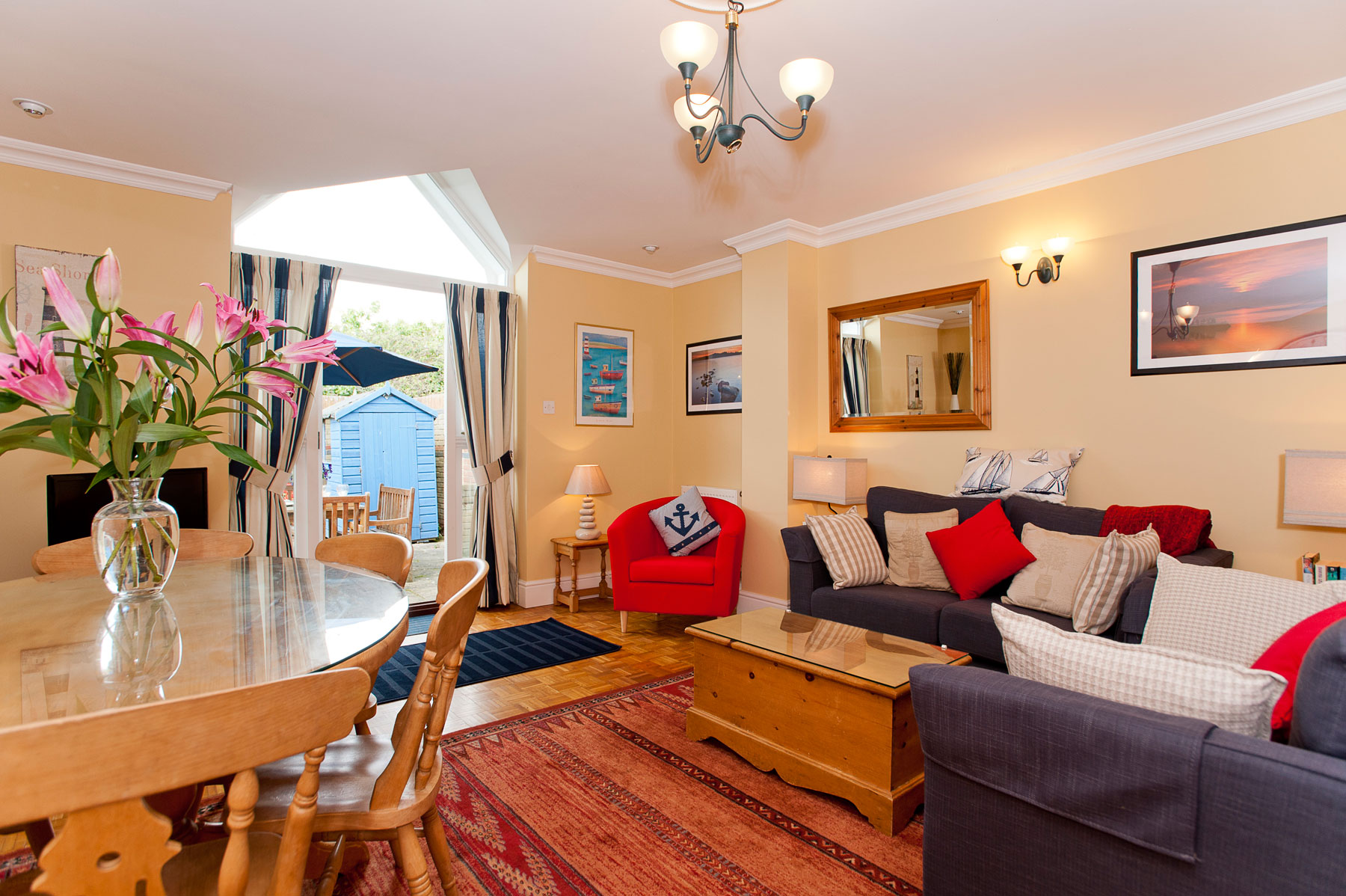 10. DORSET: LULWORTH COVE
Lulworth is a uniquely shaped circular bay, enclosed by cliffs. The crescent beach welcomes dog owners and their pets all year round, off-the-lead. It's a great place at high and low tide because there's heaps for curious dogs to get involved with.
STAY: Mill Cottage. Sleeps 4 + 2 dogs, prices from £375.
For more coastal guides, click here or pick up a copy of the magazine.