Coast is partnering with the Ramblers each month to promote coastal walking. In this month's column, Luke Phillips, project manager of Mapping Scotland's Paths, explains why the initiative is needed.
Scotland is famous for its world-leading access rights. Guaranteed by the Land Reform (Scotland) Act 2003, walkers have the right to explore nearly all the land in the country, providing they do so responsibly.
But our access rights are just one part of creating an outdoors that everyone can enjoy; paths also play a crucial role. As well as giving confidence to walkers, paths help to link communities together and have a significant impact on our health and wellbeing. In fact, a NatureScot report found that every £1 invested in paths delivers £7 of economic, health, environmental and social benefits.
While Scotland has thousands of miles of paths, unlike in England and Wales they aren't always signposted, maintained or even mapped. And this has direct consequences on how people access them. For some, the lack of maintenance means they're unable to use the paths that would take them into the outdoors; for others, the lack of mapping means they're simply unaware of the paths on their doorstep.
That's why we created the Scottish Paths Map, the best-ever digital map of the nation's trails. Featuring 42,000 miles of paths, complete with useful details such as their condition and surfacing, it has also revealed hundreds of previously-hidden trails, from moor and mountain to clifftops and coast.
And on the Ardnamurchan Peninsula, west of Kilchoan, the most westerly village in mainland Britain, you can find a particularly stunning path taking in rugged moorland, an 18th century lighthouse and an incredibly scenic stretch of coastline.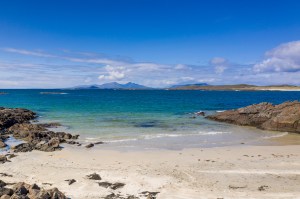 You'll begin at a small car park on the outskirts of Portuairk, a crofting township overlooking Sanna Bay, with views of Skye and the Small Isles. From here, turn right and descend to a junction. Keep left and follow another narrow road past several of Portuairk's attractive cottages, the oldest of which, Cuillin View, is roughly 172 years old. At the end of the row go through two gates in quick succession, both marked Bay MacNeil.
Now bear left onto a path beside a pebbly beach and continue past a cottage. The path then ascends through a gully. After 30 metres make a right, just after an old water tank, and walk south-west across heathery moorland. The path is waymarked with several posts and after the first marker post, the path splits, so keep right, pass another post and continue over moorland.
In due course, the path runs right of a fence beneath the steep slopes of Sgùrr nam Meann, a jagged peak overlooking the bay, before descending west through a secluded glen. Once through a gap in a wall, you'll reach the remains of an old croft.
To the left, cross a stile then walk south along a path. It broadens to a track before passing through a gate into a small caravan site above the pure white sands of Bay MacNeil. Backed by sandy dunes, the bay was once used to bring in cattle from Barra on route to the market at Falkirk. Make sure to look out for raptors, including golden eagles, in the coastal hills and crags.
Leaving the beach, continue through another gate then bear left at a marker post on to a path that heads uphill, crossing a stile at a fence. Eventually, the path drops down through a gate to the Ardnamurchan Lighthouse access road. Turn right on to the road and follow it for just under two kilometres to reach the lighthouse, coffee shop and visitor centre. Completed in 1849, it is the only lighthouse in the UK built in the Egyptian style.
After taking in the lighthouse and the museum, colourfully named the Kingdom of Light, it's time to retrace your steps back down the access road. Once you've passed the point where you joined it originally, the single track road winds through wild, deserted countryside for two kilometres before reaching a T-junction at Achnosnich. Turn left and return to the car park where you started.
THREE MORE TO TRY…
Want to try a route a little closer to home? Check out our three alternatives:
Crantock to Holywell Circular, Cornwall
This walk takes you through some of the most dramatic scenery Cornwall has to offer. There is a chance of seeing basking seals, leaping dolphins, wild-flowers, beautiful beaches, caves and an Iron Age Hillfort. tinyurl.com/mr4yjxur
Peacehaven, Telscombe and the cliff, Sussex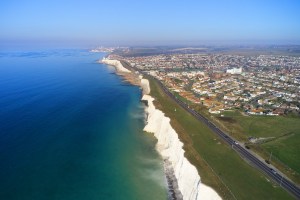 Wander around the Sussex town of Peacehaven, exploring the Downs from Telscombe Cliffs and choose whether you prefer to gaze out from the top of the clifftops or descend the Cheyne Steps to walk along the promenade at their base. tinyurl.com/2p86zwkd
Sandilands and The Lincolnshire Coast Path, Lincolnshire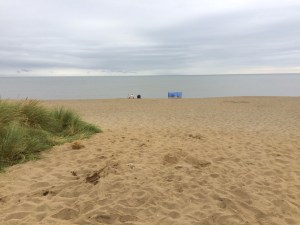 A stile-free and level walk starting along the old Mablethorpe branch line. Paths through fields lead to the coast where you can rest awhile on beautiful Huttoft Beach before enjoying a spectacular return along the Lincolnshire Coast Path. tinyurl.com/ym7twbs5
TACKLING INEQUALITY
The development of the Scottish Paths Map is entirely supported by the hard work of volunteers. Since 2019, our volunteers have completed over 13,000 path surveys, logging and uploading the condition of paths around the country, and added more than 2,800 newly-mapped paths to our network, totalling hundreds of miles in length.
This doesn't just help bring life to some of our most popular places to walk: it also helps to tackle inequality of access across Scotland. Research we published late last year found shocking disparity in the number of "core paths", the most legally protected and popular paths, enjoyed by communities around Scotland.
Residents in the least deprived half of society have more than twice the amount of local core paths than the most deprived half. And those in the healthiest ten per cent of all areas have nine more times more local than the least healthy.
By finding, mapping and sharing both new and forgotten paths, and highlighting gaps in the network, our Scottish Paths Map doesn't just help us all access the outdoors in the way that suits us best: it can also help tackle inequality so that we can build a future where anyone, anywhere can enjoy all the benefits of walking in nature.
HELP DEVELOP SCOTLAND'S PATHS
Help us develop a pioneering Scotland-wide path network by becoming a volunteer today. Not only will you be contributing to creating an outdoors for all, volunteering is a great opportunity to improve your navigation skills and also discover your local area, and the nature on your doorstep, afresh.
After a short, free training workshop, you'll be all set to stride out and explore the paths near you, feeding back on the ones we have mapped and discovering new trails for the very first time. Join us today: tinyurl.com/3s99arfy