Cornwall's Katy Davidson is on a mission to tackle common misconceptions about oysters and make shellfish accessible to everybody, pioneering masterclasses and creating the first global oyster qualification. WORDS NICOLA SMITH. PHOTOGRAPHS SEAN GEE
On a sultry summer evening in Newquay, on Cornwall's north coast, Katy Davidson can often be found barbecuing oysters and shellfish with her friends by the sea. 'I grew up with this as normal within my family. It was a 1970s childhood which started in St Ives, where my dad was a lifeguard and my mum made money cleaning holiday flats and making jewellery to sell on the beach, with us in tow,' she says.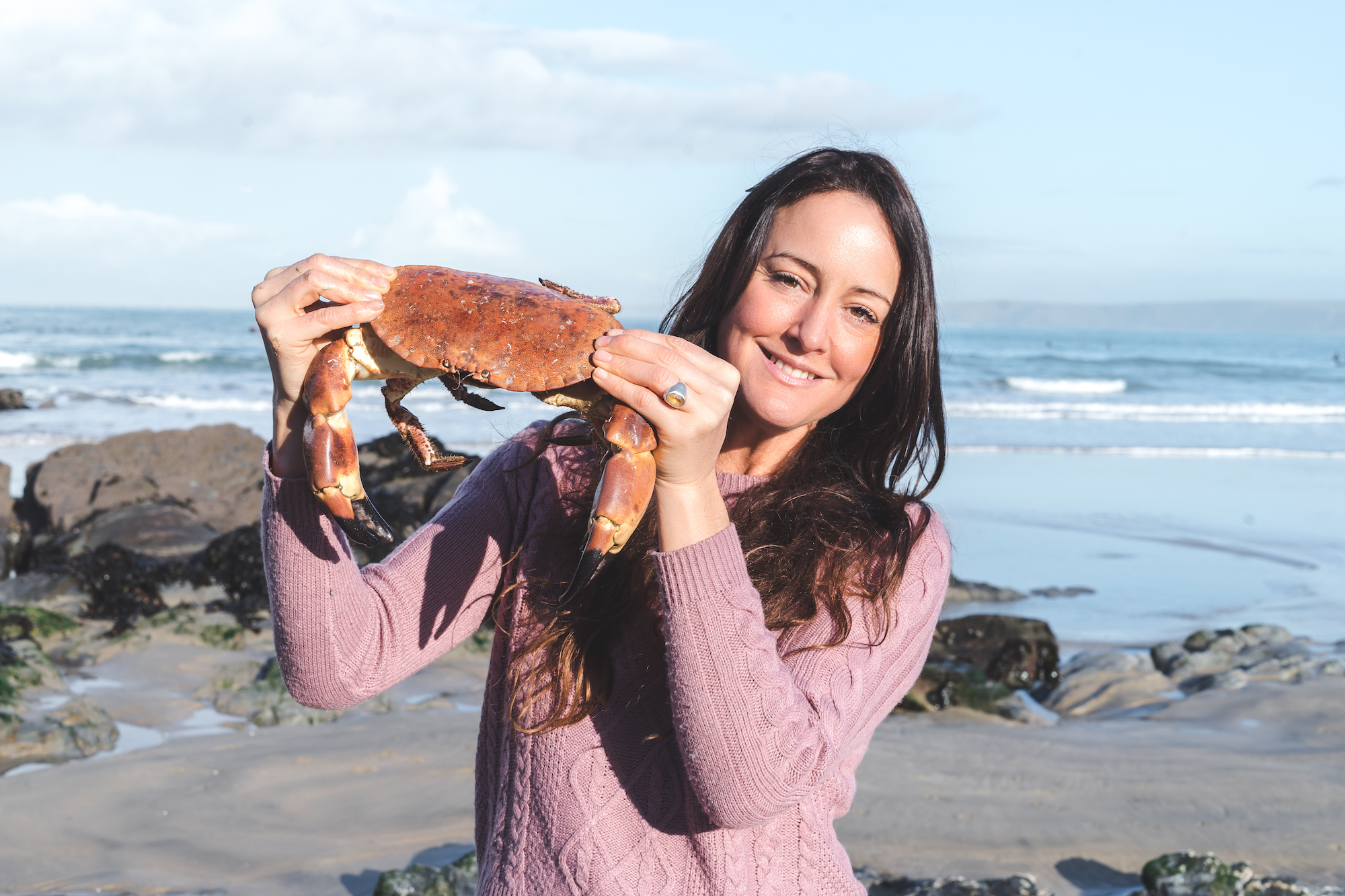 These days Katy has made it her mission to campaign for oyster culture, sharing her love and extensive knowledge of oysters and showing that they aren't just a food of the wealthy. It is a passion which has seen her dubbed 'The Oyster Lady', a title she has adopted for her growing business. After more than a decade of championing oysters at leading food festivals around the country, and masterminding the first London Oyster Festival in 2018, Katy's business now includes specialist oyster catering, oyster parties and chef demonstrations, as well as The Oyster Academy, a social enterprise that provides training programmes for the oyster industry, akin to a sommelier and Master of Wine education. She has spawned a new food discipline, the ostrelier — a global first which equips candidates with the specialist knowledge to recommend and serve different oyster options.
Katy has impressive credentials for an oyster pioneer. After several summers spent in a camper van at Crantock Beach near Newquay, her parents applied for a credit card to take 12-year-old Katy and her sister on a foreign holiday. 'They bought the camper for £30 and we set off on a two-week holiday driving through France and Spain.' It was in France that she had her food epiphany.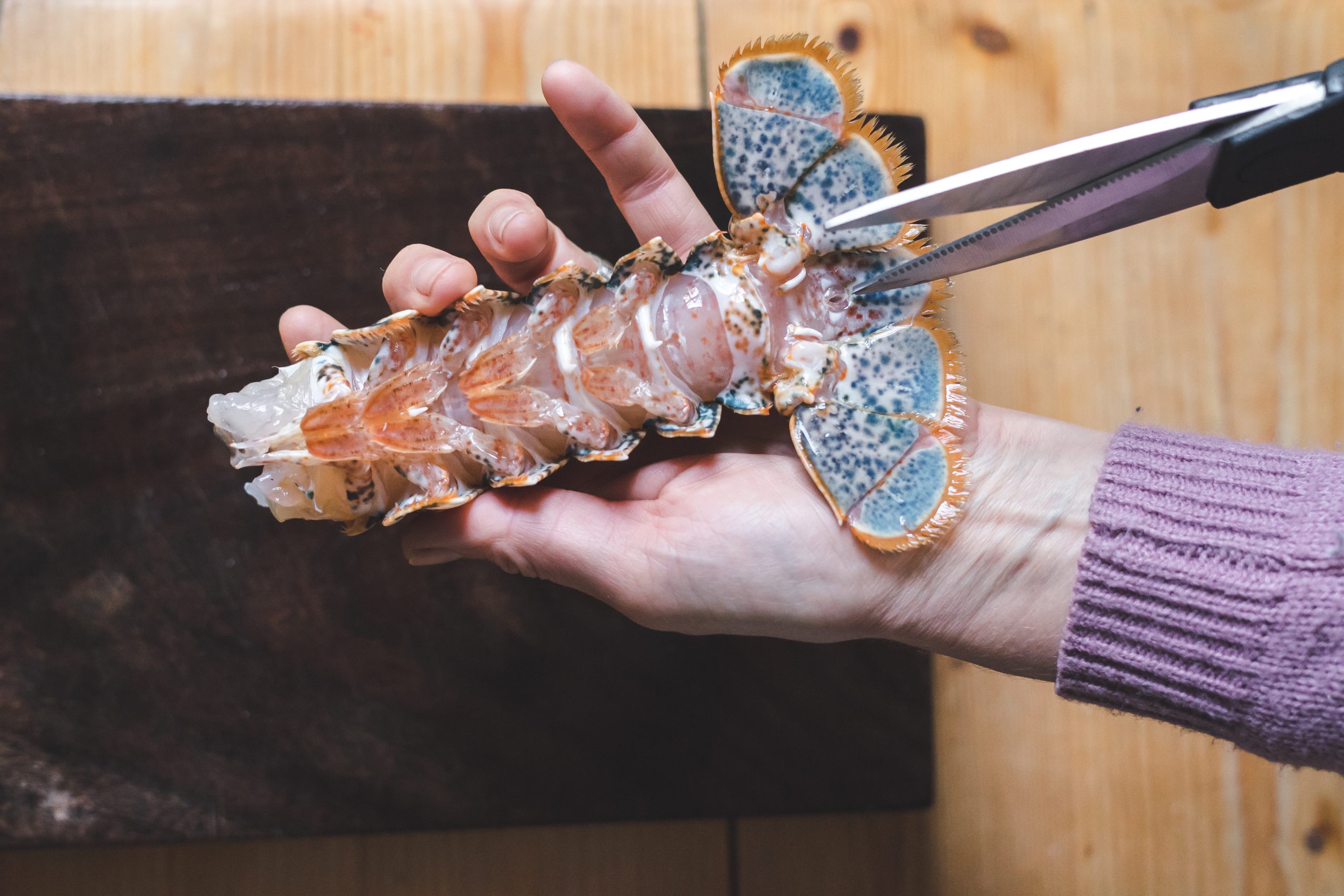 'My dad was a real foodie,' explains Katy. 'He used to take us foraging as kids and he would bake his own bread and make his own wine. We were walking through a French market and Dad spotted oysters. I had no idea what they were. He bought six and took them back to the van, but he only had a hinged pen knife to shuck them — it didn't go well!'
But when the oysters were finally opened, Katy tried one and loved it. 'It was a profound moment for me,' she remembers. 'Six years later when I went backpacking in South Africa I gravitated towards oysters, and when I returned to go to university in London I discovered that Loch Fyne sold oysters online. I would order some and sit at home in front of the gas fire eating them.'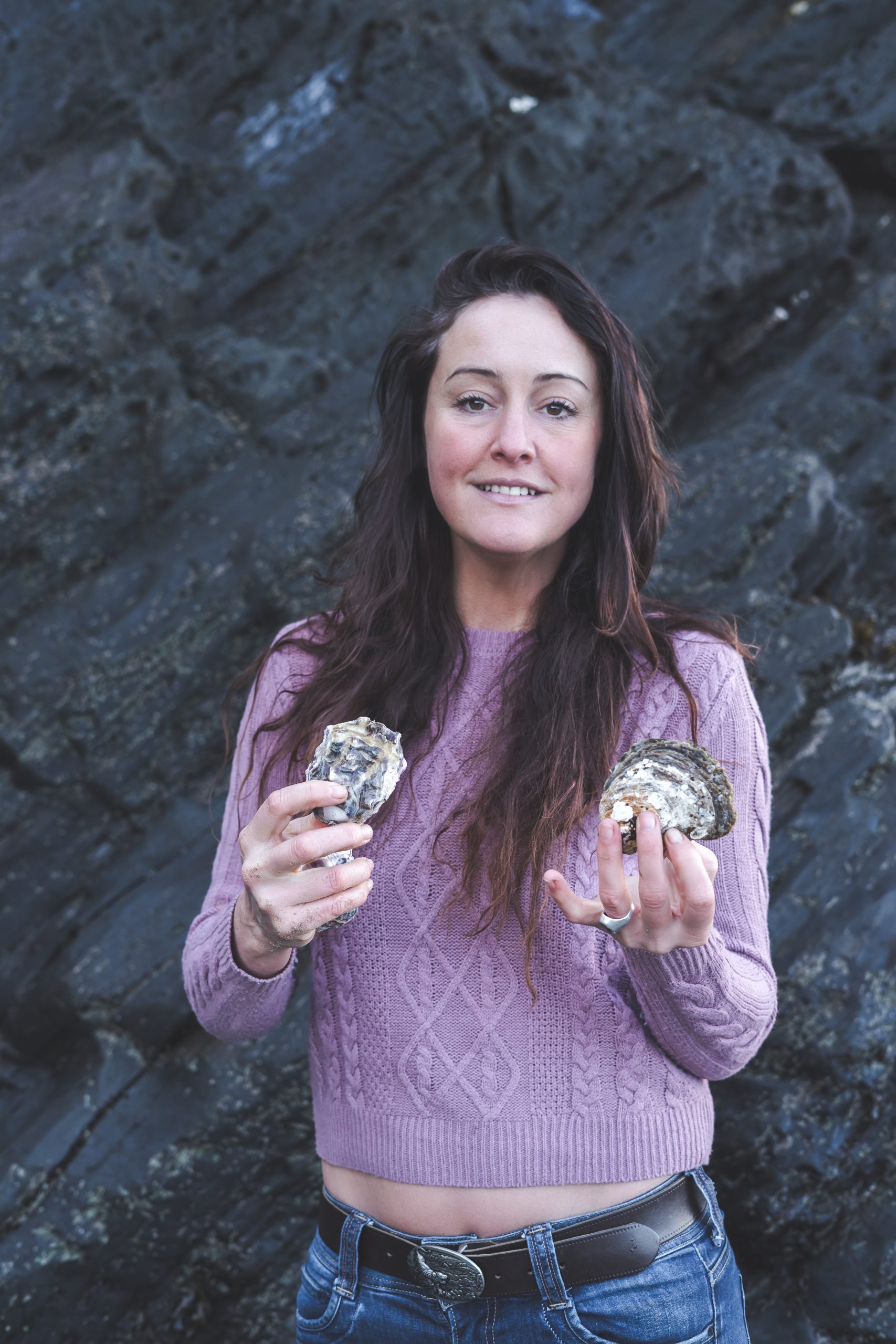 Spearheading a sustainable approach
After discovering environmental journal, The Ecologist, Katy began volunteering to attend weekend events to generate subscribers. Farmed oysters are considered a sustainable food, purifying the water they grow in. Both native and farmed oysters also capture nitrogen and CO2 from the atmosphere. Katy became heavily involved in the Slow Food Movement too, leading Slow Food Cornwall. 'There's so much about speed, particularly in the oyster world. It's often about the fastest shucker, and how many can be done in a minute, and I think, "just chill".'
She set up an oyster barbecue at a show in 2007, wearing her slow food hat. 'It was then that Barny Haughton, the eco-food pioneer and renowned chef who was compèring the show, saw me showing some kids how to shuck oysters and invited me to go on the chef stage to do an oyster cooking demo. I made an oyster stew and he said that it was one of the best demos he'd ever seen. Something just clicked and I thought, "maybe I'm quite good at this".'
Katy's hunch was confirmed when aspiring US oyster blogger, Julie Qiu, got in touch to tell her she loved what Katy was doing and wanted to pick her brains. 'They always say that the UK follows trends in the US but this
was the opposite.'
Spreading the love
A passion for oysters evolved from a part-time hobby into a full-time shellfish job. Katy opened a seafood restaurant called Amity (in homage to the fictional island in Jaws) near Newquay Harbour in 2015 and eventually launched an Airbnb experience, Oyster Love on a Cornish Beach, in January 2019. 'I wanted to do something different. It's a rustic experience on an oyster farm in Rock. It has really taken off.'
In April 2019 she expanded beyond oysters, launching her first shellfish experience to give people confidence in preparing, cooking, ordering and eating shellfish. The masterclasses take place in her quirky terraced house a stone's throw from the water in Newquay, and can accommodate six people around the dining table. 'We start off by serving lobster sashimi, I have pots boiling in the kitchen, and on the table is Prosecco and a big bowl of garlic butter,' she says.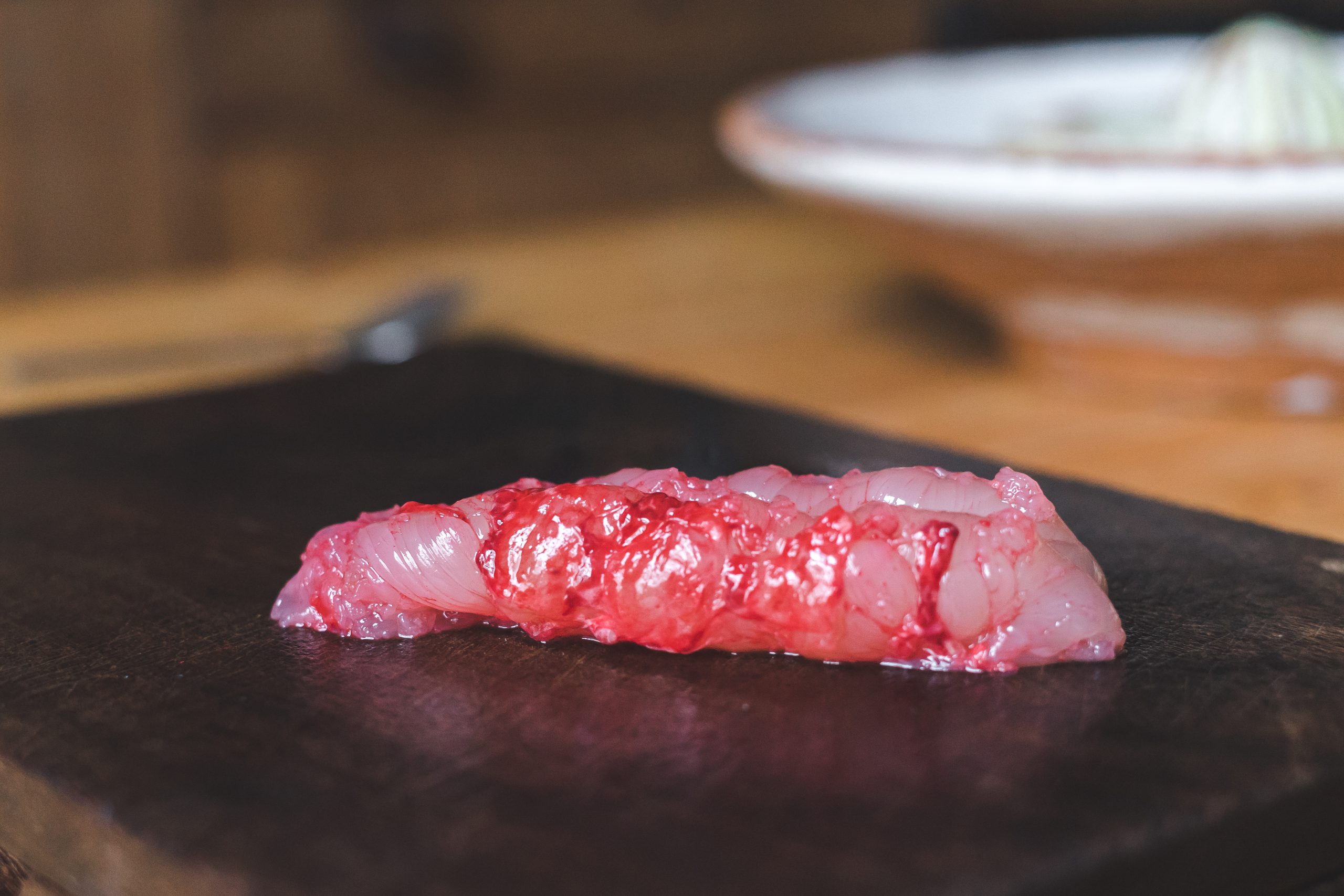 Katy shows people how to deconstruct a crab and where the best bits are. 'They sit and eat, chat and dip. They start with one big claw and eat it, then work their way through the fiddly stuff and save the other big claw till last – it's strategic eating. I say pick out the meat first, drizzle garlic butter over and eat it.'
The initiative's success has prompted Katy to set up some more in-depth masterclasses a nearby venue, 55 Yards in Newquay. 'It's a cool little bar with its own gin still and it has a courtyard where I can set up a barbecue,' she says. 'I can hold masterclasses for up to 10 there.'
Katy is buzzing with energy and ideas, but when she does find downtime she rides her horse, Honey. 'I rode her on Fistral Beach on Christmas Day with a friend, then we popped the horses in the lorry and had a hot chocolate at Fistral Beach Bar.' She also has a custom-made surfboard which she rides on the bay below her house.
And of course, she indulges her passion for eating oysters, trying those from new appellations 'naked', to appreciate the natural merroir [terroir for oysters], before experimenting. 'Barbecued oysters are heavenly, and it means you can poach them in their own shells and complement them with simple flavours like rosemary and garlic for my 'Roast Dinner in Half Shell'.' She even creates a dessert oyster: 'One I call "Aphrodisia" which uses dark chocolate as its main ingredient.' If you thought you knew shellfish, it's time to think again.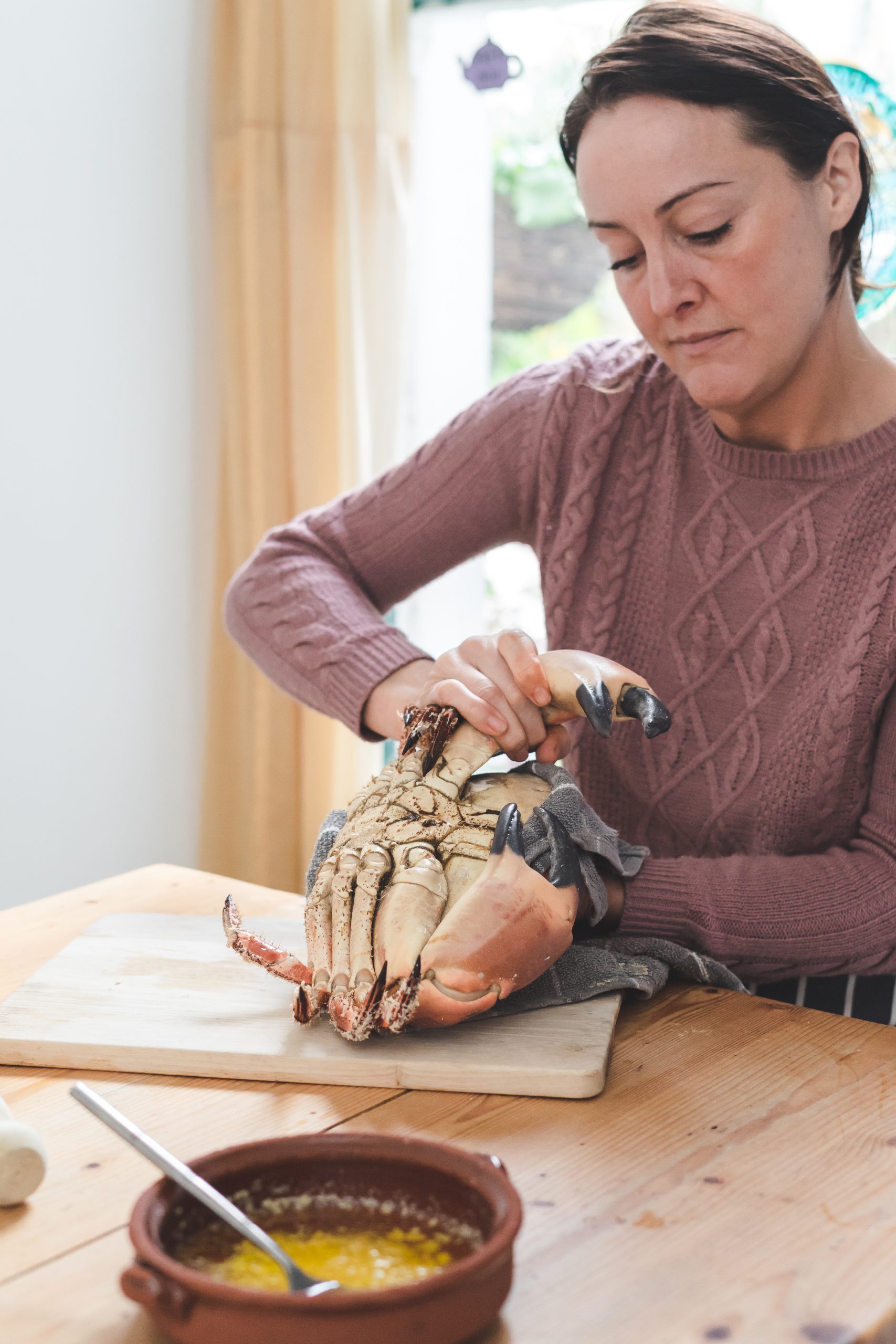 To find out more or book a masterclass, go to theoysterlady.co.uk. For Oyster Love on a Cornish Beach, see airbnb.co.uk/experiences/450261.
Fresh lobster on the barbecue
This has to be one of the simplest and best ways to eat lobster. You'll need a barbecue and a sturdy sharp knife
Ingredients
1 live lobster per person (or half if you've got lots more to put on the barbecue)
Grass-fed butter
Fresh sage leaves
Method:
Chill your lobsters for 15-20 minutes
in the freezer (this is to make them comatose so it's more ethical to prep them from live)
1. Remove from freezer immediately before you plan to cook them.
2. Take your knife and push through the little cross-cross indentation where the head meets the body, bring it down through the end for a quick dispatch. 
3. Use scissors to carefully cut through the rest of the lobster to separate into two halves.
4. Crack each large claw with a rolling pin or similar heavy tool. This allows your butter to seep in and flavour the claws as well.
5. Place the lobster, shell side down,
on the barbecue (making sure the coals have burnt down to white and red embers.)
6. Put a chunk of butter on each and a couple of fresh sage leaves.
7. Be careful of the small legs burning before the main body of the lobster is cooked — you can remove them and place them near the edges of the barbecue if that helps.
8. As the butter melts, baste the whole of the lobster. 
9. Cook until most of the tail meat is white, but for the best texture and flavour allow a slight rim of translucent meat to remain on the edges next to the shell.
Katy Davidson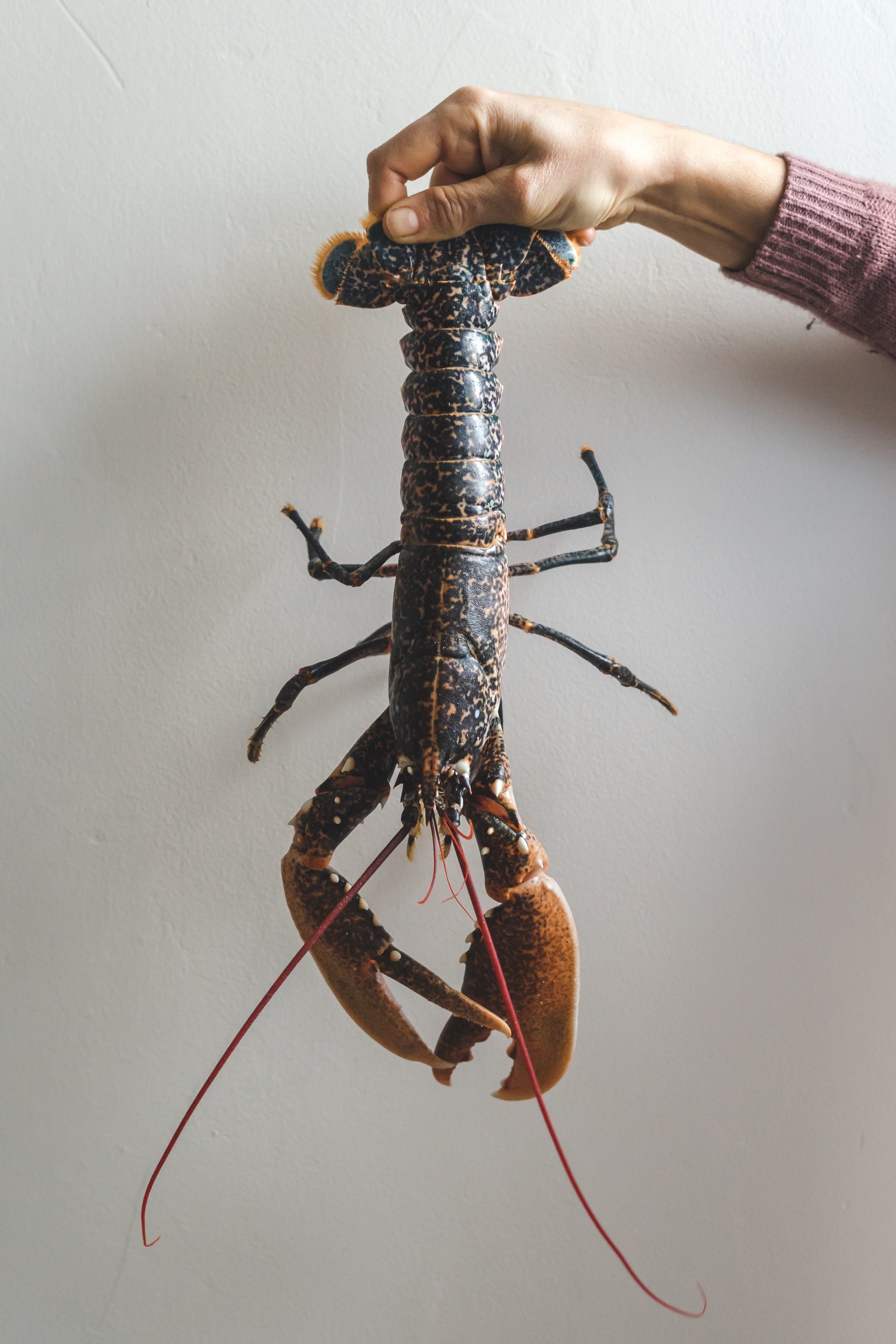 Carmauroli
Serves 2
Ingredients
6 plump shucked oysters
2 portions of tagliatelle pasta
4 rashers of streaky bacon
Rapeseed oil
Basil
Black pepper
Method
1. Shuck and strain your oysters, according to preference of how pale
and creamy coloured you want your sauce you can carefully trim the dark gills and save for frying in an omelette.
2. Blend the oysters with good quality rapeseed oil using an emulsifying blade if you have one, otherwise pulse setting on your food processor should work fine.
3. Cut up the bacon and fry gently until nice and crispy.
4. Boil the pasta until al dente, strain and return to the hot pan, mix in the crispy bacon then stir in the oyster sauce, coating all the pasta with it.
5. Serve and season with black pepper and a sprig of basil.
Katy Davidson