Kate Attlee is on a mission to revolutionise Cornwall's culinary experience from coast to Coast.
As a Cornish-born woman with Iranian heritage, Kate Attlee's journey into the world of culinary artistry began with a simple love for food. After making it to the quarter final of UK Masterchef and completing Michelin-level service training, Kate created her first deli and eatery, Sabzi in 2019. Sabzi's menu is a fusion of traditional and contemporary flair and mirrors her passion for high-quality, simple ingredients used to create delicious, accessible food.
With four locations, there is a Sabzi in easy reach of most parts of Cornwall, whether you are in Padstow, Truro, Falmouth or Newquay. All of Sabzi's recipes are developed by Kate herself, using seasonal ingredients to create dishes that celebrate the art of simple cooking with quality ingredients. Kate used her extensive knowledge to craft a daily changing menu that takes inspiration from Iranian cooking whilst using the best available produce.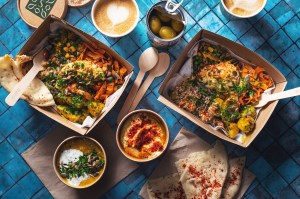 Sabzi has become particularly well known for its fragrant dahl and its cinnamon and tahini buns, both of which were creations of Kate's.
Kate's commitment to sourcing ingredients from as locally as possible reflects her dedication to supporting local businesses and protecting the environment. Her influence extends beyond the kitchen, inspiring a culinary culture that values both sustainability and community.
Kate says: "I'm a firm believer in the magic of food. Each meal has the potential to tell a story and bring people together, so why waste that? I created Sabzi as an outlet for my passion and it has gone on to become the best thing I could have done. We are committed to using the best quality ingredients, often locally sourced, to ensure our guests enjoy not only delicious flavours but a meaningful connection to the source of their meal.
"Our dedication to high levels of service and training means that every visit is a chance to create lasting memories, to share in the joy of good food, and to offer an inviting space where guests feel like part of our Sabzi family. I am proud to say that many customers have become great friends."
Having just launched Sabzi Padstow, an intimate light-filled space on Duke Street in the town centre, Kate has expanded her reach to the north coast of Cornwall and entered an already bustling culinary scene.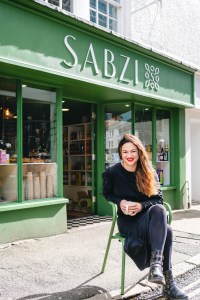 She added: "Padstow already boasts a thriving foodie landscape made up of some incredibly accomplished chefs. However, I am thrilled to introduce my distinctive approach to this vibrant town and foster connections within the local community. At Sabzi, we hold the belief that culinary excellence should be accessible to all, and our commitment to this means we can produce top-quality food at reasonable price points, every day."
A new chapter in Kate Attlee's story is about to unfold. With a brand new coffee blend in collaboration with Cornish roastery Rising Ground just announced, Kate shows no sign of stopping, and as Sabzi prepares to welcome guests to its new Newquay location, her culinary adventure continues.
Her legacy, which is rapidly growing, is shaped by amazing food and coastal charm. Through her dishes, Kate tells the story of Cornwall's produce alongside Iranian flavours which makes her cooking truly special.