Discover the array of makers and artists creating unique work around the coastline of the British Isles. From seascapes to jewellery, start your own collection of coastal inspired art today!
SPONSORED CONTENT
UPCYCLE YOUR JEWELLERY
Jewellery designer Kate Lewis will transform your loved, but no longer worn, jewellery into something bespoke. Good for you, good for the planet. Follow @KateLewisJewellery on Instagram to see before and after pics. Prices from £600. Call 07813 990321. katelewisjewellery.co.uk

THE COASTLINE COLLECTION
This beautiful, bespoke hand-crafted jewellery is inspired by coastlines and personal stories. This collection can turn your special memories into a bespoke jewellery piece that will capture feelings forever. Prices from £195. Call 07740 164809. hannahlouiselamb.com.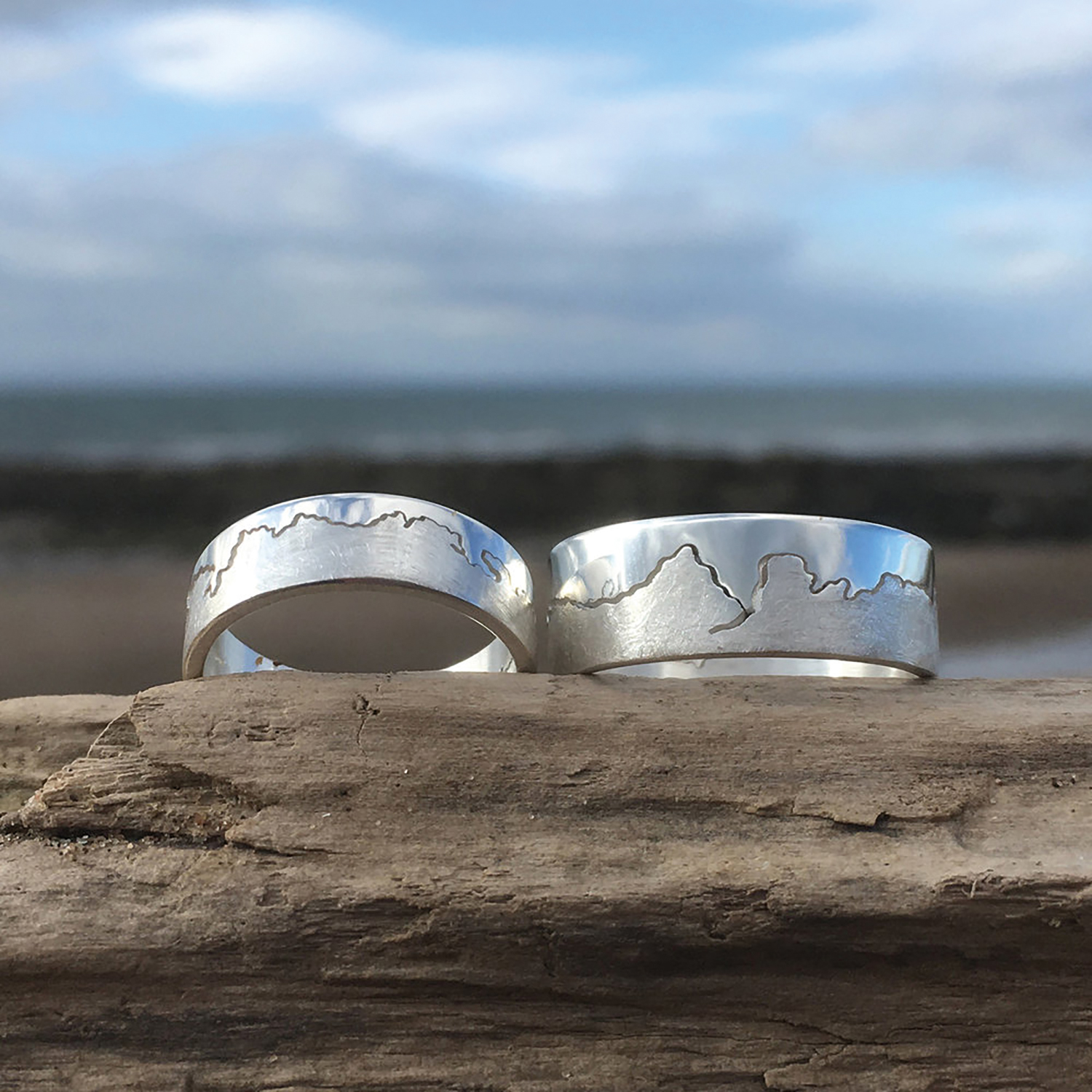 CONTEMPORARY MACKEREL WALL SCULPTURES
Ready to hang creatively and made using sustainable (FSC) plywood, artist Jess Hughes hand paints her distinct mackerel and no two fish are the same – each is a unique piece of art. Sold individually or as shoals. From £24. jesshughesdesigns.com.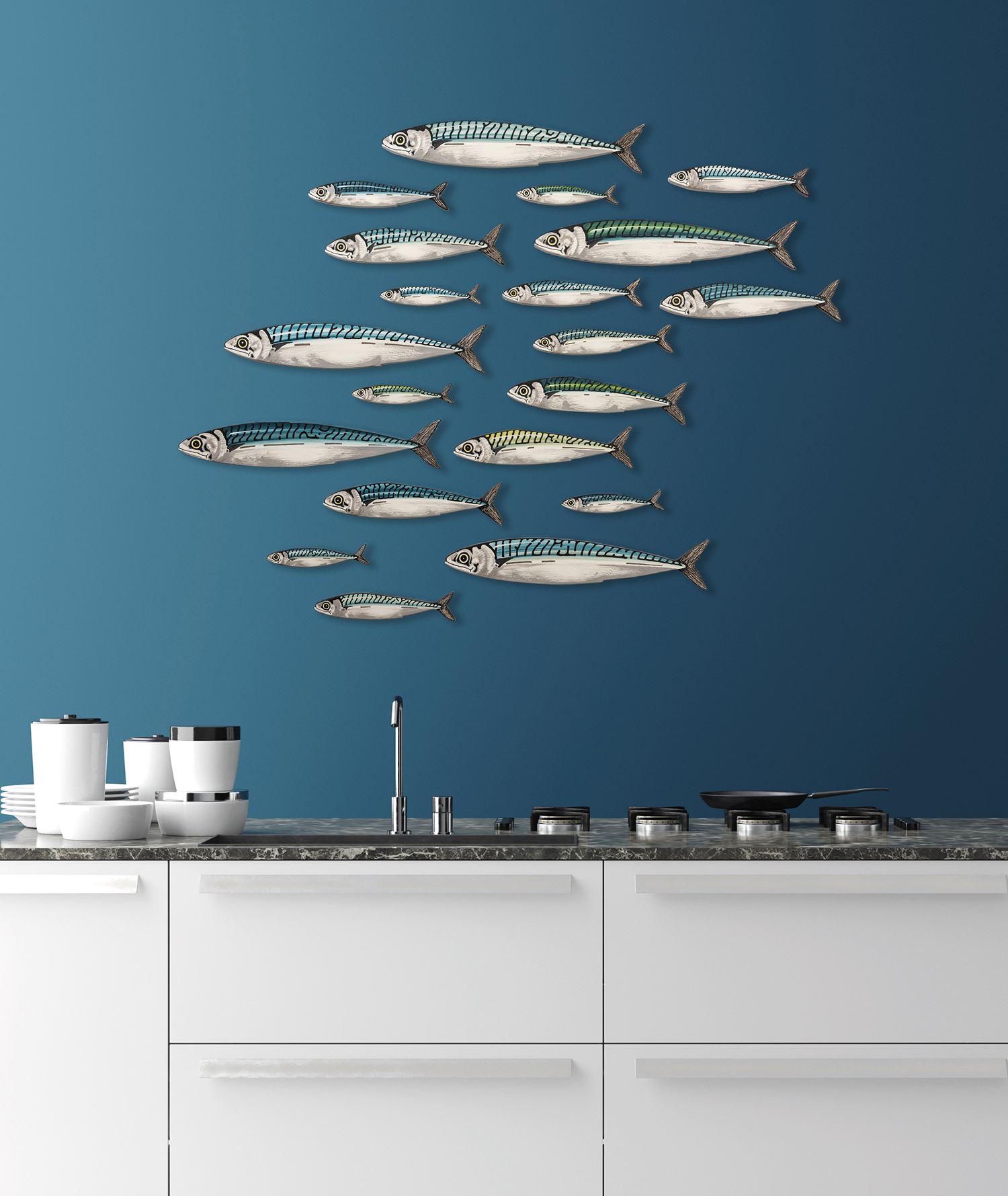 COASTAL CUSHIONS AT ATISHOO GALLERY
Designed by illustrator Michelle in the Devon countryside, these stylish coastal-themed cushions are printed onto 100% bleach-free cotton and come with a cushion pad included. Priced at £29.50 each. Buy online at atishoogallery.co.uk or call 01726 65900.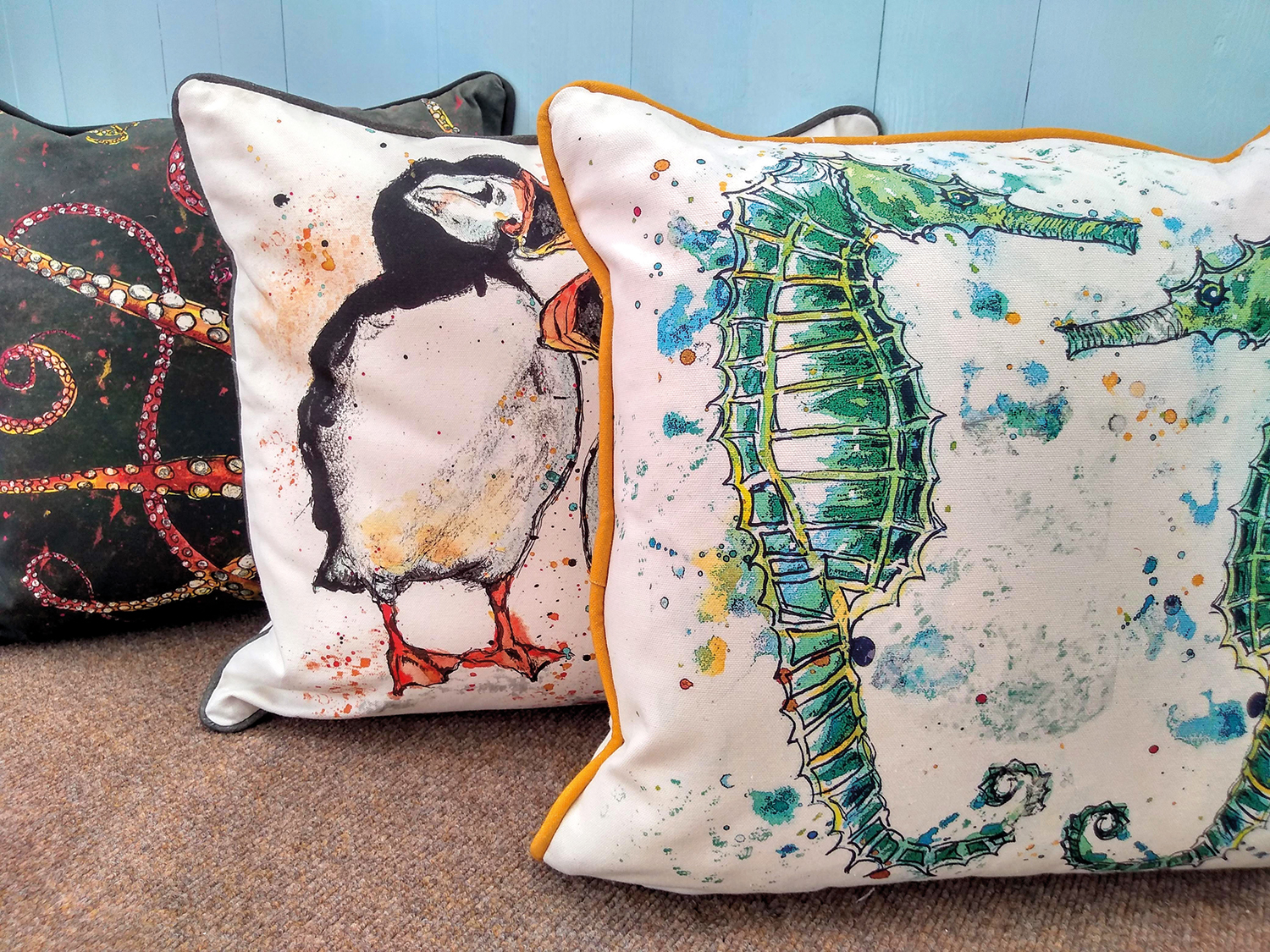 LUCY YOUNG AERIAL SEASCAPE ARTIST
British contemporary seascape artist Lucy Young paints the Great British coastline from an aerial perspective. Browse her original art and fine art prints, plus she does commissions on request. Secret Hideaway (pictured above) £1,995. Call 07760 470324. lucyyoungart.co.uk

THE LITTLE ART GALLERY
A unique and friendly contemporary gallery in the coastal village of West Wittering in West Sussex with something for everyone's taste. Paintings, prints, jewellery, ceramics, glass, greeting cards and so much more… Prices from £2.50-£3,000. Call 01243 512218. thelittleartgallery.online.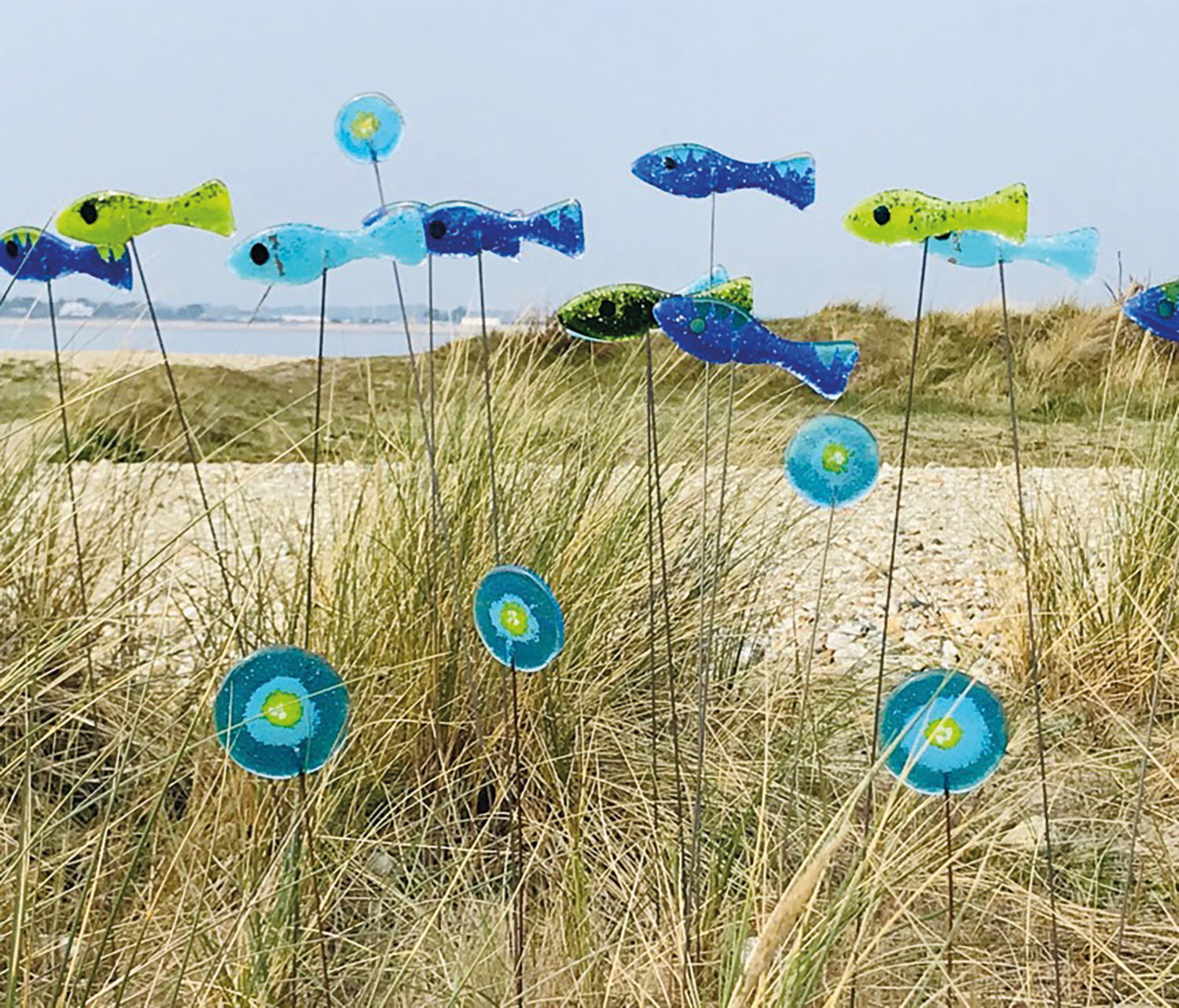 HOWARD BIRCHMORE
I've been painting almost all my life, powered by a desire to do justice to the interaction of light and water. I paint on location and in the studio, the largest works stretching to 3m x 1m, and I am represented in galleries in the UK and in the US. For commissions call 07909 097444. howardbirchmore.co.uk.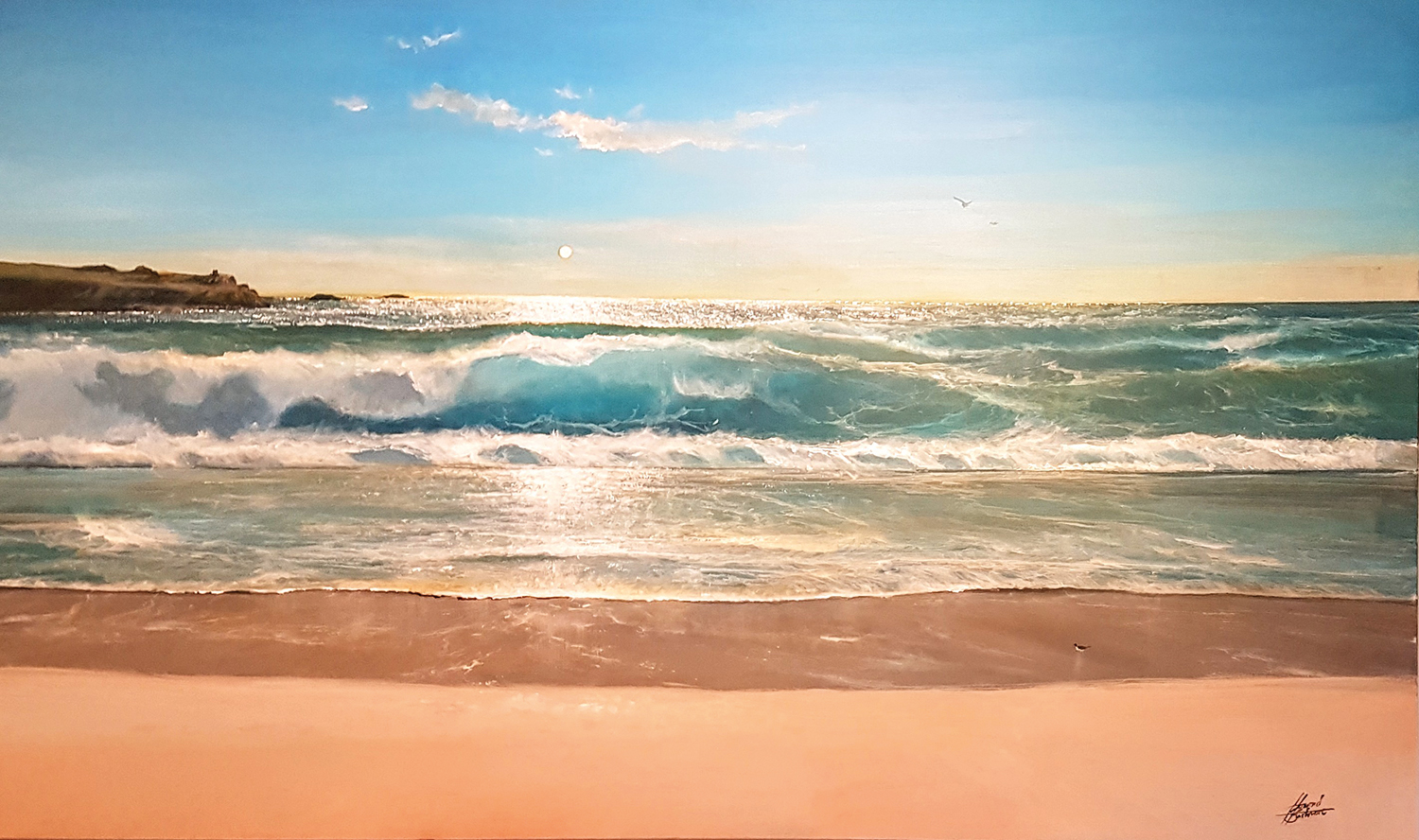 To discover more coastal artists, head to our People section, or pick up a copy of the magazine